ONE AND ONLY
15th December 2022
Edinburgh has Scotland's first-ever monobrand Hublot boutique. And it's all ROX's doing. Words by Laura McCreddie-Doak.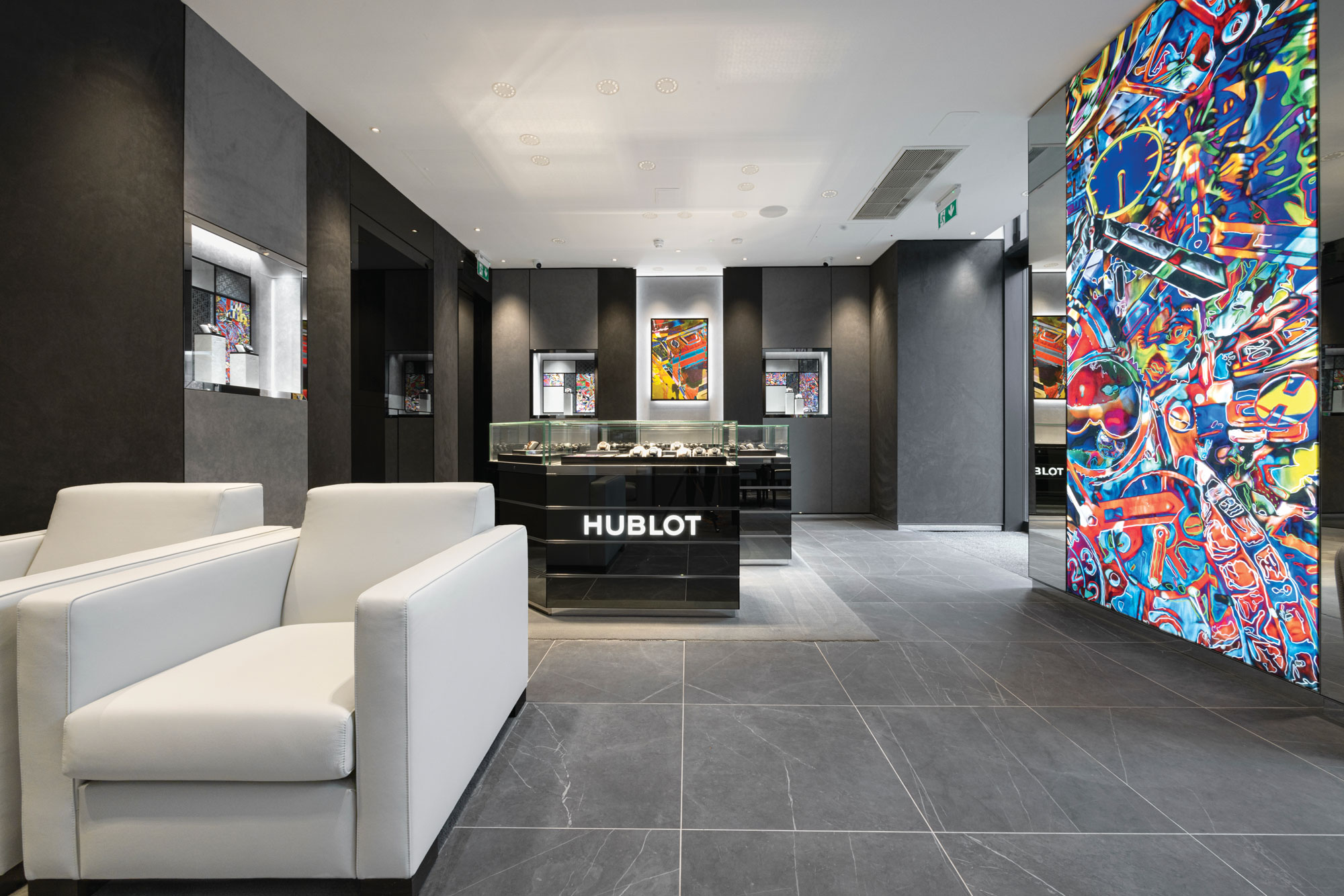 ROX likes to be the first. No one had seen retailing like it when ROX opened the Thrill Room in the Argyll Arcade; it is a fine-jewellery retailer that has turned itself into a fine-jewellery brand, just as famous for their epic parties as it is for the store's décor. And now ROX has brought the first-ever monobrand Hublot boutique outside of London to Scotland. Being ROX it didn't slip the boutique quietly into a vacant space Multrees Walk. It pitched up in the most iconic building in the city – the Assembly Rooms; a monumental Georgian building on George Street that, somewhat appropriately, was built to entertain the rich. A move which cements ROX firmly within the fabric of Edinburgh's architecture 10 years after it opened its first ROX store in the city.
Aside from giving Scottish shoppers access to over 70 of Hublot's notoriously desirable watches, opening a monobrand boutique offers a way to really step into the world of haute horlogerie. And Hublot's is certainly a world you'd want to step into. The boutique, which opened in September in typical ROX style with a party at which performed up-and-coming Glasgow jazz scenster Kitti (for more about the scene click here), is, in accordance with Hublot's Art of Fusion philosophy a mash-up between typical luxury and the graffiti more commonly seen in Milne's Court. There's marble floors in tasteful shades of grey, sofas in muted tones, glass cases unbothered by fingerprints – the usual trappings of high-end retail. However, on other walls are colour bursts of graffiti-esque images of watches, surreal collages of images that are both at odds with the refined palette and yet seem to complement it; illustrating in interior design form that Hublot may be an haute horlogerie company, with all the skill and technical prowess those two words connote, but it also knows how to have fun with, and destabilise, our perceptions of a Swiss luxury watch brand. Rather like ROX did 10 years ago when opened its doors and subverted Edinburgh's idea of luxury retail for good.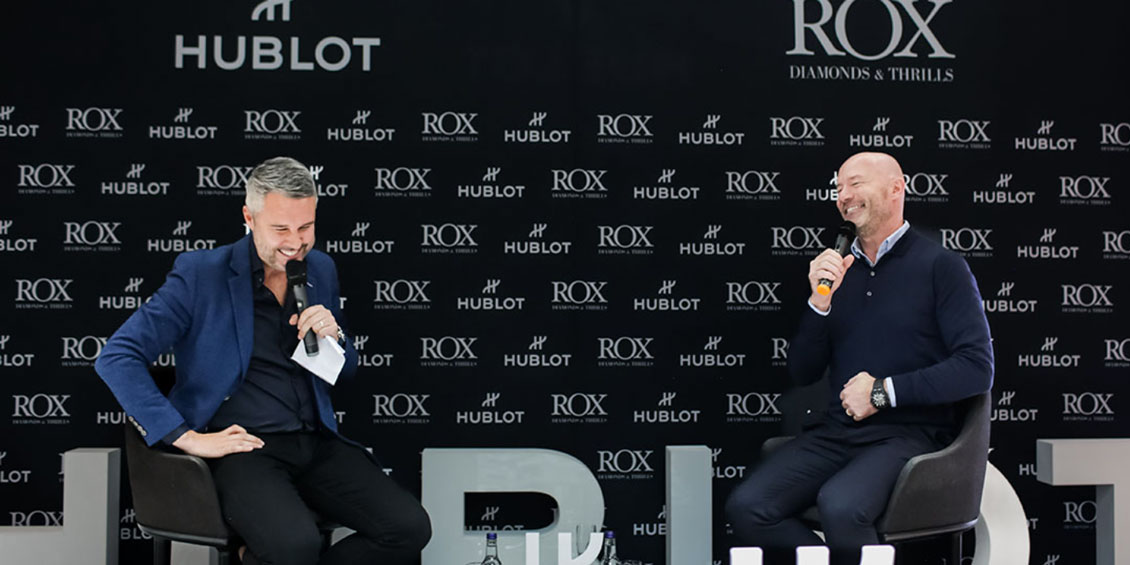 Football legend and pundit Alan Shearer, officially opened the new HUBLOT shop-in-shop with ROX co-founders Kyron Keogh and Grant Mitchell and HUBLOT Brand Director UK, Omar Choudhary.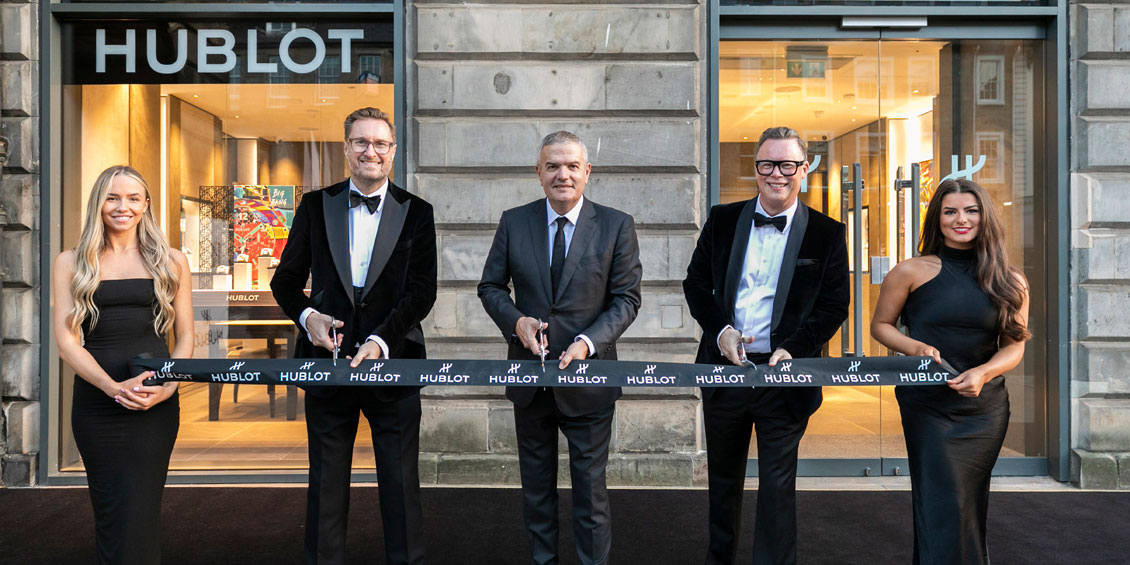 We officially marked the opening of the new stand alone Hublot store in Edinburgh. The first of its kind in Scotland and only second outside of London.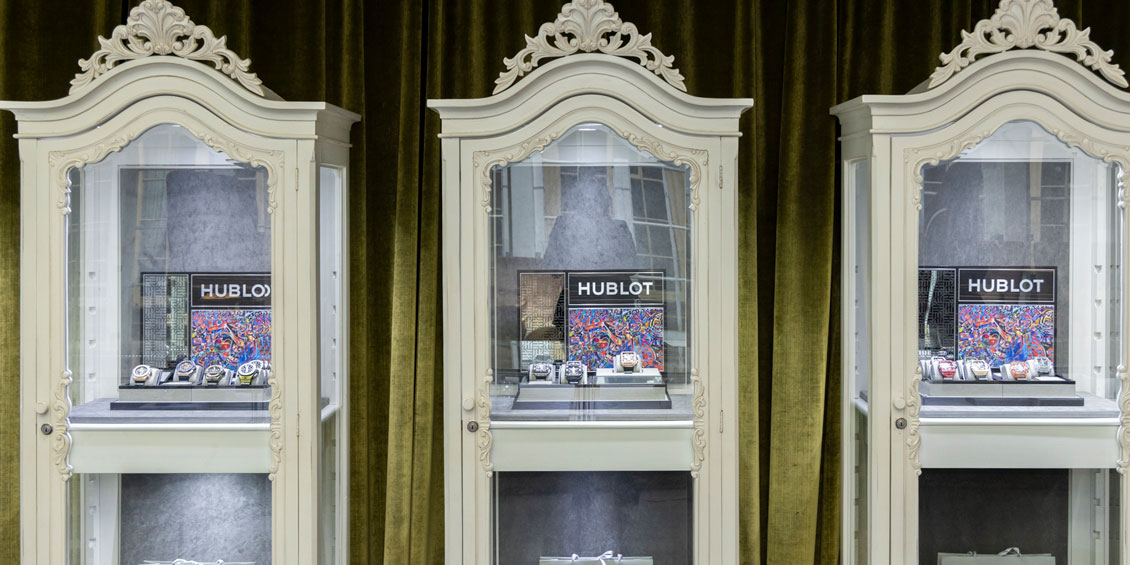 Our flagship Glasgow boutique hosted an exclusive trunk show launch party with our friends at Hublot to showcase new collections and a series of novelties presented earlier this month at the legendary Watches and Wonders show in Geneva.