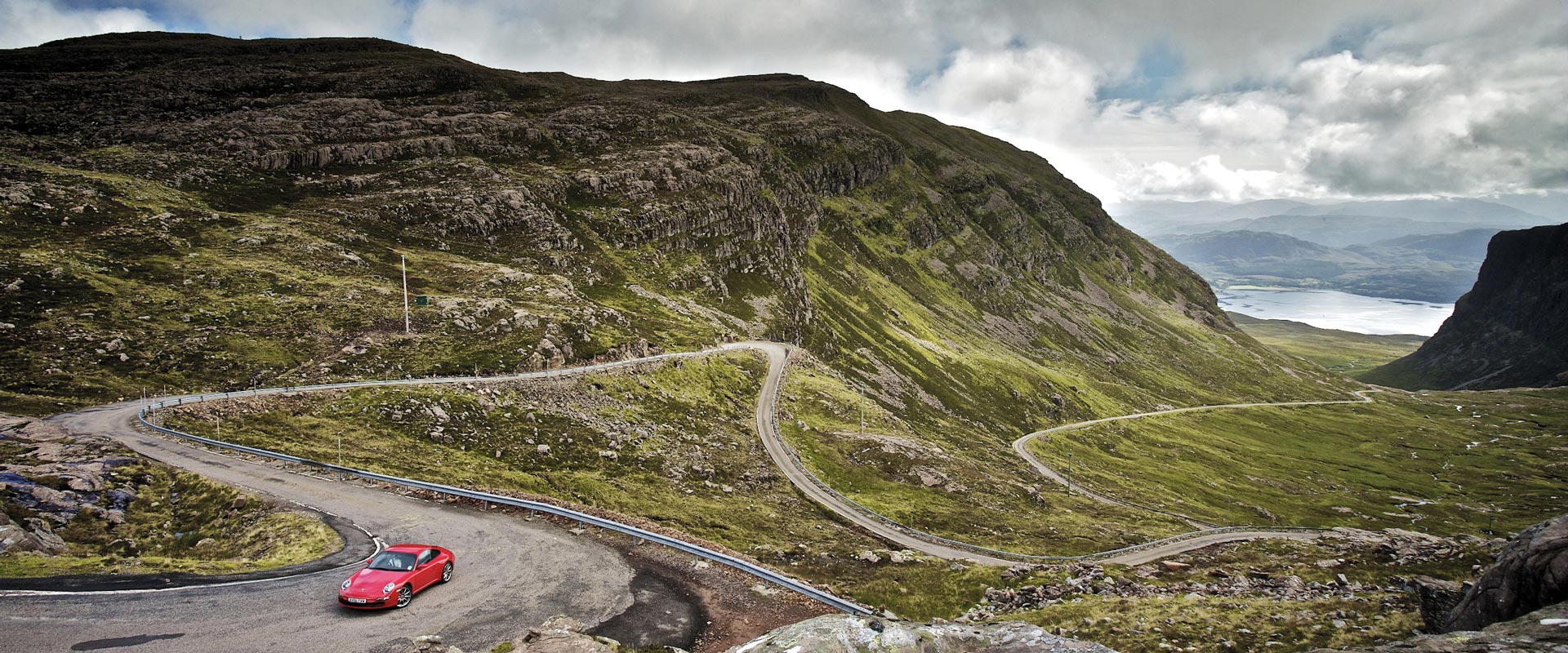 There's no better way to experience Scotland's only true 'Alpine' pass, Bealach na Bà, than by Ferrari GTC4Lusso – so load up the capacious boot and make tracks with our guide to the ultimate Highlands road-trip
1: Inverness
(Start / Finish)
2: Garve
(IV23 2PS)
3: An Teallach Ale Brewery
(IV23 2QT)
4: The Torridon Hotel
(IV22 2EY)
5: Applecross Inn
(IV54 8LR)
6: Lochcarron
(IV54 8YS)
Bealach na Bà
(Pass of the Cattle)
Highpoint: 626M
With low clouds swirling around the distant peak of Sgùrr a' Chaorachain, the serpentine spectacle of the Bealach na Bà, or 'Pass of the Cattle' stretching before you, this, the only true Alpine-style pass in the whole of the UK is a gift to keen drivers – a breathtaking road to tackle in any car, let alone a Ferrari GTC4Lusso, and also one of the highest and steepest in the nation. Its tortuous tangle of switchbacks climb 626m from the shores of Loch Kishorn in just a few memorable miles.
A bold reinterpretation of the classic and quirky 'shooting brake' style that found favour in the Sixties, the GTC4Lusso is part exotic coupé, part luxury estate car. Those two long doors open wide on a lavish and irresistibly inviting interior, which though focused on the driver in true Ferrari style, is also attentive to the needs of passengers. You'd be amazed at how convincingly the those cossetting rear seats swallow two adults, and with enough leg and headroom to make it a genuine long distance proposition, rather than a token gesture, you might almost be disappointed to be the designated driver. Almost…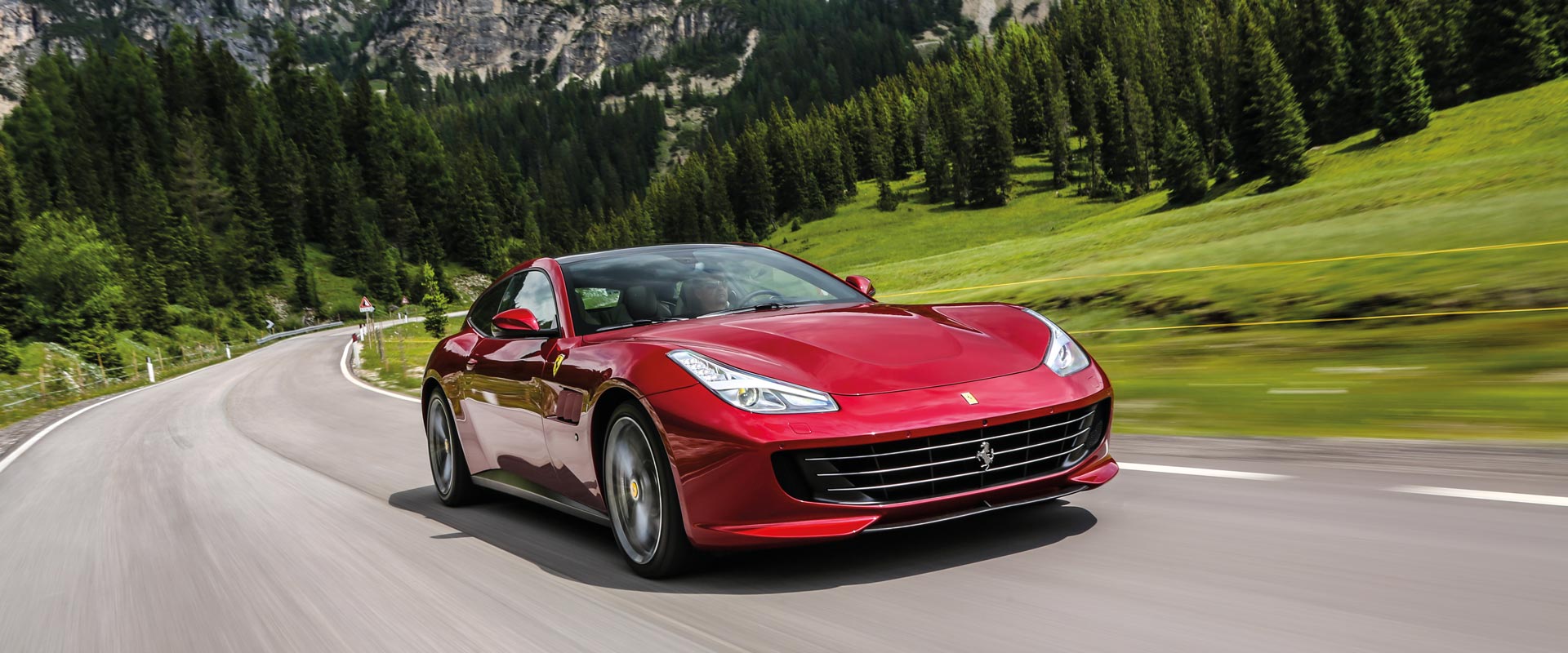 Room for four adults, the boot space of a Ford Focus and still with more than 200mph at your disposal… The Ferrari GTC4Lusso is the perfect steed for whisking you and the family or friends, plus ample luggage, to the wilds of the Highlands – an exceptionally versatile car in every kind of grip condition, from snow to gravel, thanks to the Ferrari-patented 4RM Evo four-wheel drive system.
Engine V12 – 65°
Overall displacement 6262cc
Max. power output 507kW (690cv) at 8,000rpm
Max. torque 697Nm at 5,750rpm
Maximum speed 335km/h
Acceleration 0-100km/h 3.4 sec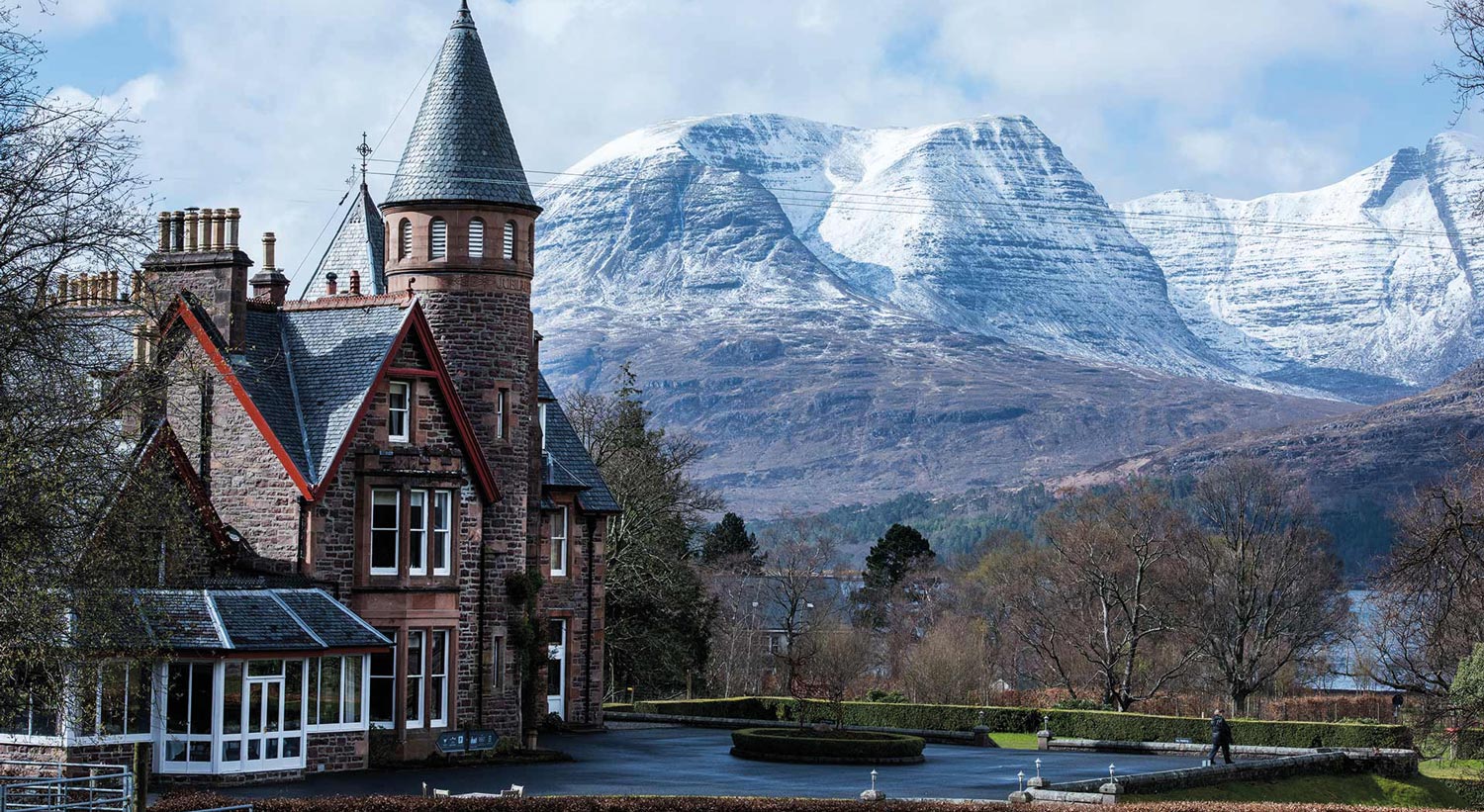 Situated on the banks of a sea loch, The Torridon is part of a 58-acre estate, just a short drive from Applecross and the Pass of the Cattle. The hotel offers 18 sumptuous rooms with incredible views, a fine-dining restaurant and an impressive whiskey bar. Guests can also choose to dine at the adjacent Torridon Inn, for excellent pub-grub. Archery and claypigeon shooting tuition is available in the hotel grounds. (Game of Thrones fans also get to say they stayed in Wester Ross!)
Achnasheen, Wester Ross, IV22 2EY
thetorridon.com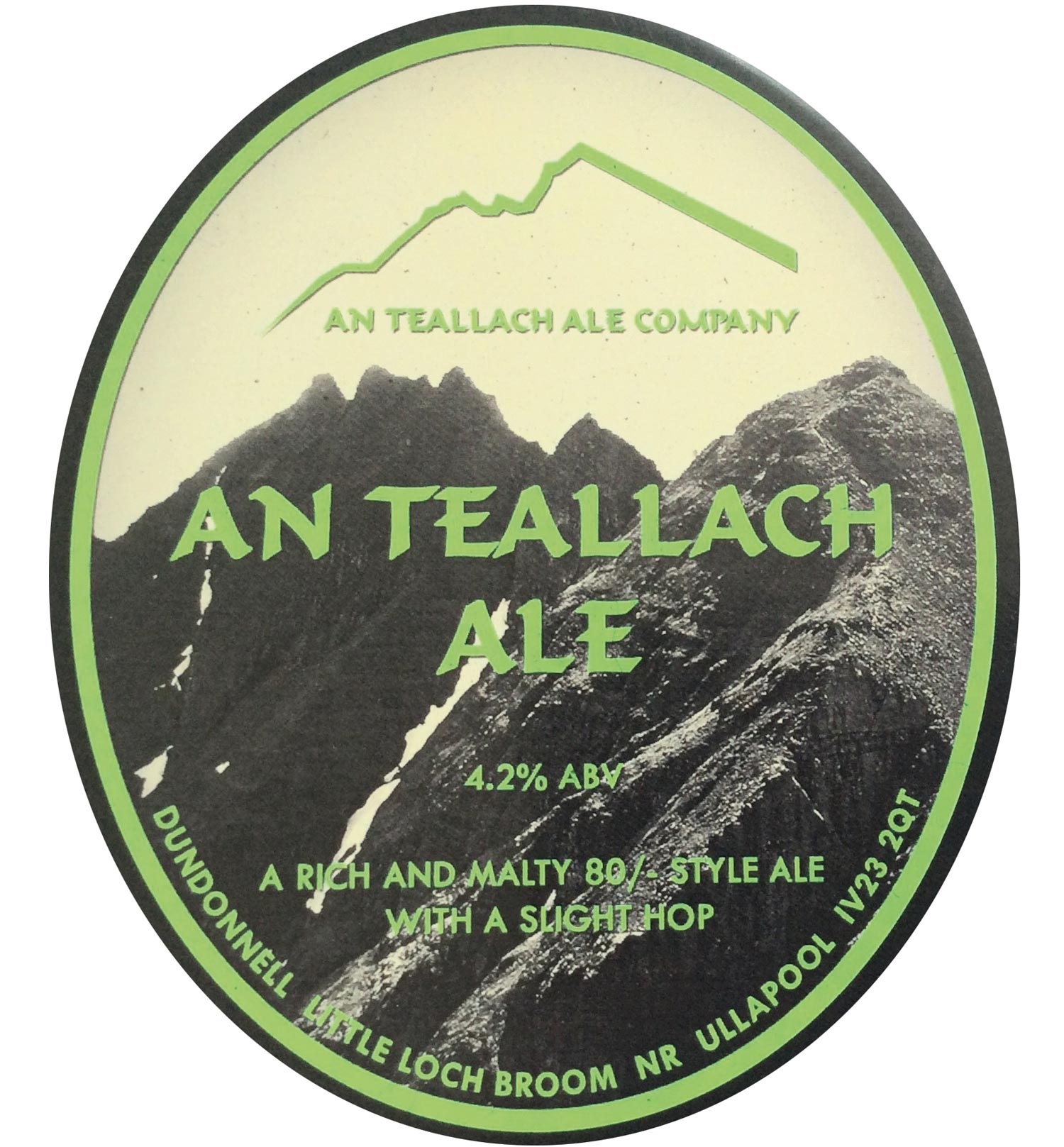 If your search for truly unique locations involves a healthy thirst for Scotland's excellent real ale, the An Teallach Ale Brewery makes a refreshing change from the hoard of commercial whiskey distilleries. Make no mistake, this brewery does not offer a visitor centre or a gift shop. Instead, brewing beer in nine traditional 36 gallon British Brewer Barrels, vendors David and Wilma are more than happy to show visitors around their modest but blissfully situated facility in person, in exchange for a little of your custom.
Camusnagaul, Dundonnell, Little Loch Broom by Garve, IV23 2QT
T: 01854 633 306, anteallachale.wordpress.com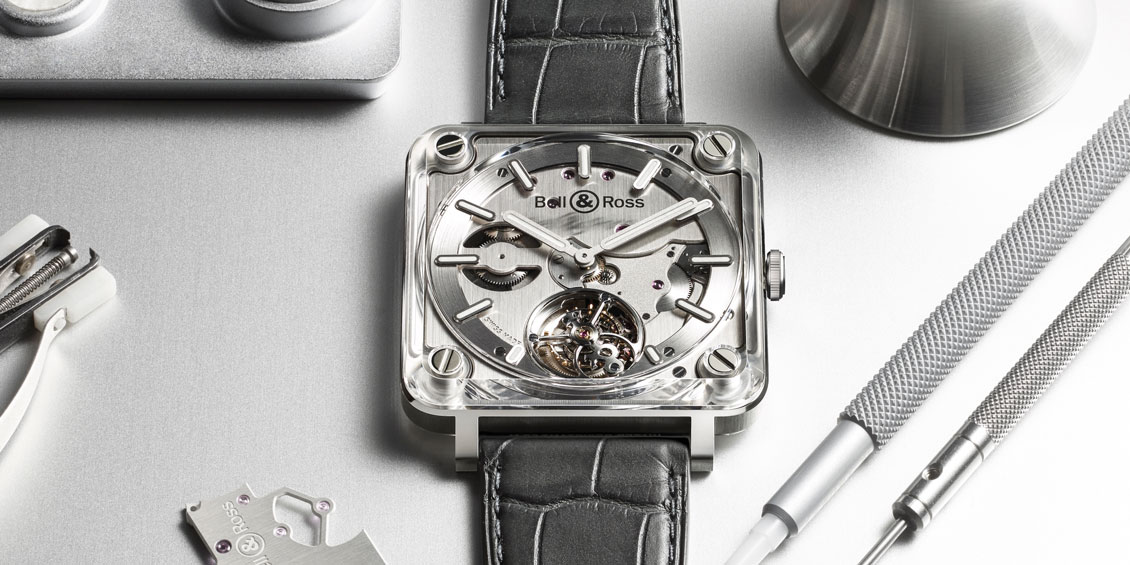 The definitive directory of what you should be wearing on your wrist right now.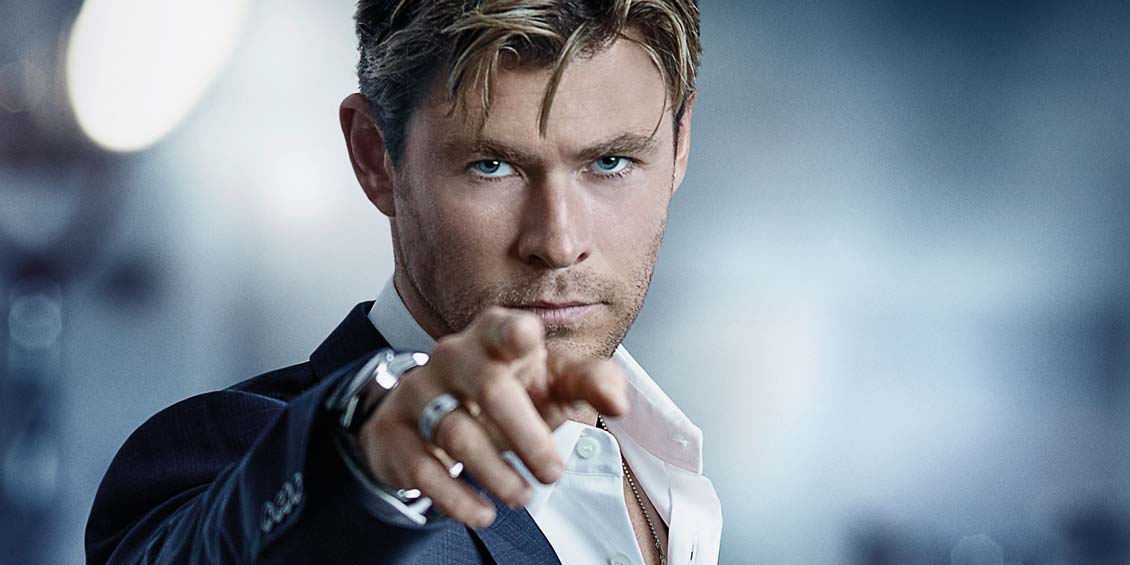 We all have that one person. That one guy who, regardless of what others might think, is the epitome of all that is suave in our eyes. Whether it's the way that he dresses to how he carries himself with a sense of effortless cool no matter the situation, there is no denying that we all have a style icon that we aspire to.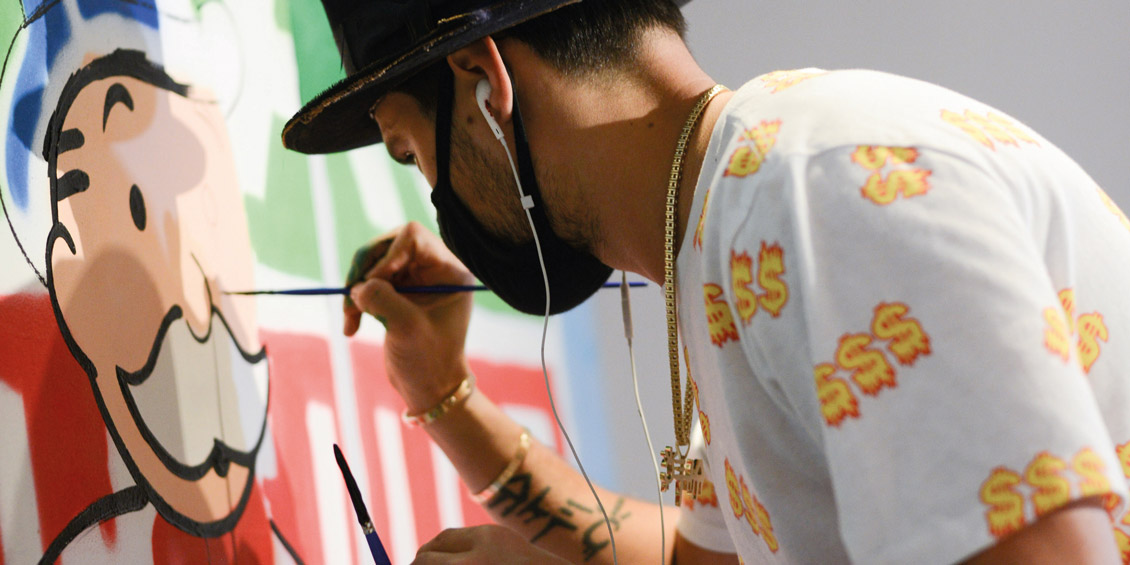 Even the most long-in-the-tooth tradeshow veteran is left slack-jawed at watchmaking's annual extravaganza of all things gleaming and ticking, 'Baselworld'. Inside this parked-up Star Destroyer, just over the Rhine from Basel's medieval district, you'll find a space resembling a couple of Dubai airports bolted together, with all its duty-free shops and luggage belts replaced by towering pavilions, each bearing the badge of a fine watchmaker.