LIFE IN THE FAST LANE
23rd March 2018
Television presenter Lee McKenzie shares her journey from Ayrshire girl to jet-setting reporter with Maxine McCreadie.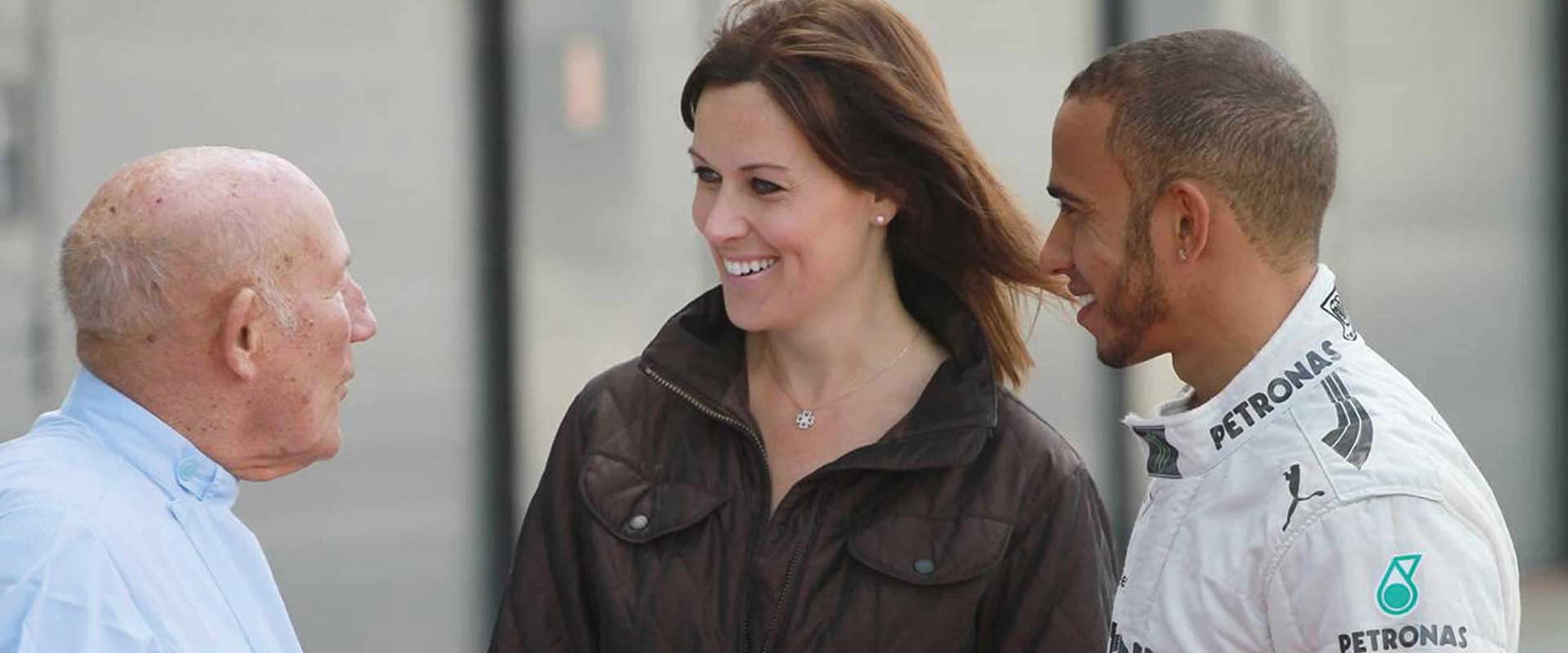 Throw a dart at an atlas of the world and chances are Lee McKenzie has more than likely been wherever it lands. Having travelled the world as a respected sports journalist Lee has found herself at the forefront of some of the most prestigious international sporting events in some of the world's most luxurious destinations. Most people will recognise Lee as the face of Channel 4's F1 coverage or perhaps spotted her leading the way with coverage at Wimbledon, however, Lee's career has also seen her cover some of the nation's biggest news stories – most notably the Lockerbie Trial. A long-time friend of ROX, Lee shares her journey from teenage reporter to jet-setting presenter.
You started as a print journalist aged just 15 and have covered some of the nation's biggest news stories – most notably the Lockerbie Trial – what inspired the move to sports journalism?
My father was a sports journalist and I was the annoying child who followed him around because I could get off school to go along to games. Rugby in particular fascinated me and it was at a young age I decided that if you could go watch top class sport and be paid for it then that was pretty good to me. From there I set about getting as much experience as I could and when the Sunday Herald was being set up I was offered a job as chief rugby correspondent – I was only 20. However, I was also offered the chance of a graduate position at Border Television in Carlisle where the money was less than half. At the time I figured that I knew a lot of rugby journalists in Scotland through going to games and thought a lot of older reporters weren't going to take direction from a young girl so I decided to go for something different. I never went into this wanting to be on camera though, I only wanted to write for television. Just by chance, as these things always happen, I did a screen text and got GMTV local new morning spot and it started from there.
Your job is varied to say the least – covering F1, Six Nations Rugby and Wimbledon you're always on the go – what is an average day like for you?
Chaos but that's the beauty, there's no such thing as an average day. F1 is a little different as you can gauge how your day will go. For example on a Thursday it'll have interviews with 10 minute gaps. While the Friday, Saturday and Sunday are governed by the F1 sessions and the interviews around that. Wimbledon is total chaos as it is 14 days in a row and you're exhausted by the end but it's amazing. I'd say that Wimbledon and the Six Nations are two of my favourites out of the year. Tournaments are so intense in a short period of time and the momentum builds quickly. It's totally different to F1 which starts in March and finishes in November so it's a very different situation. So whilst there are big moments in it and often quite controversial moments it can be quite protracted. Anything which is over two weeks or two months and you can see how a situation builds and consumes a nation and I love that.
You've been following the world of F1 for years – what is it like following such a high power sport?
F1 is the one thing that everyone asks me about. There's mystique surrounding F1 that's like nothing else. You find yourself in a situation that you could never imagine – I met with Mariah Carey recently who was concerned about my lack of sun screen. It's a very strange world. I suppose the best way to describe it is like a soap opera – it's an engineering degree, it's sportsmanship, there's money and danger and politics. F1 is the perfect drama that you'd watch on TV and think that's too farfetched but it's the world. The stakes are so high and I think that's what fascinates people.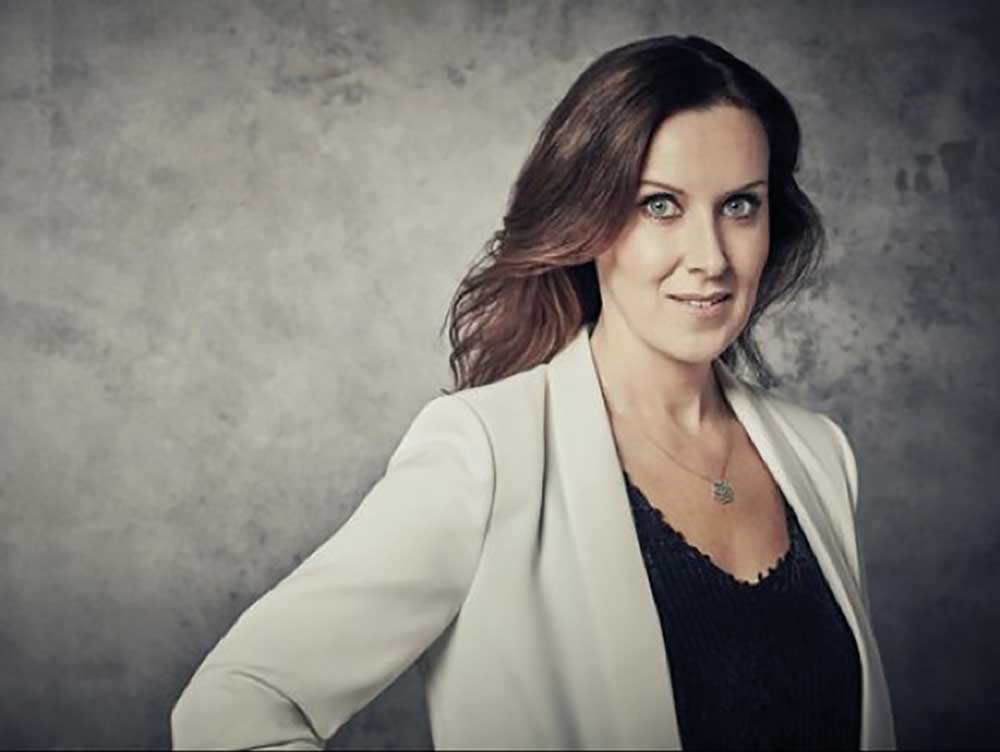 F1 is often considered the epitome of glamour, is it everything people would expect?
It can be what people expect but it varies depending on where you are in the world. Covering a race in China in the rain isn't as glamorous as being in sun drenched Monaco, but that's natural with 21 races on the calendar. Ultimately, however, the DNA of the events remain the same. You get to travel the world but need to make a point of making the most of the places you're visiting which can be tricky when you're working. For me I don't care if it's glamorous or not, it's not why I do the job but there are moments when you see sparkle and some of the people you're surrounded by and think wow this is incredible.
What is your relationship with the drivers like?
I've got to know a lot of them over the years but knew some beforehand. Take Lewis Hamilton, for example, we shared a hire car when he was doing the Feeder Series so I've known him for over 10 years. I suppose it's only natural you're going to build up relationships. I don't set out to become friends with any sportsman, if it happens then it's a bonus, but that's not why I'm there. And even the ones you are friendly with it's different in the moment when you're working. I've had quite heated moments with people and afterwards gone to seek them out to explain my thinking behind it and they'll tell me exactly why they're not happy with a question, but as long as we retain that level of respect it's absolutely fine.
Do you have a favourite race and why?
I always enjoy the Belgian GP and the Italian GP. Most people come back after a summer break so it starts off that huge run into the end of the season. People might think it's a long way to go but we do nine long hauls in 11 weeks so for me that signals the start of the end. It's like the second half of a film when it's building up to a climax – it's exactly the same in F1 and also they are classic circuits, close to home in Europe with a huge racing DNA. You've got a massive queue to get in and the fans are so passionate – it's what F1 should be. I love those tracks because they are high speed but dramatic proper race tracks that are steeped in history.
What's it like working with the Channel 4 team. DC, Eddie Jordan and Steve Jones?
Pretty much everyone was there from the BBC but I've known David since I was 14 and Eddie probably when I was 18 so I'm very close to both of them outside of work and their families. If David and Eddie weren't doing F1 I wouldn't. David is the reason I joined Channel 4 I originally said no but David basically is the one who bombarded me with phone calls and in the end I relented. He's a great businessman and he's a great individual. I also do other programmes called F1 Meets and I did one with David recently which was very strange because it's probably the most sensible conversation we've ever had together. It was really interesting – I know him very well but I don't necessarily think people at home quite understand him and it'll be an interesting watch. Nigel Mansell is an emotional watch too. I love doing these sorts of long form interview programmes because I think that's what I'm best at and you need to have the trust. These are programmes that people really seem to like.
You're always on the go. How many miles to you travel / how many countries do you visit in a year?
I literally have no idea. It's difficult to equate because I'll go to Singapore and back then six days later I'll go back to Singapore. I stopped counting because it's very depressing how many hours you spend in the air but I'll certainly do 24/25 countries a year. Making the most of your time away that's important, if you're in a city you don't know use your time wisely to go exploring and try and learn as much as you can. I must admit I do like working at home though and actually be able to drive to work.
How did it feel to be the first woman to be awarded the prestigious Jim Clark Memorial Award?
It was very special because that was voted for by real people who know about motorsport. And of course Jim Clark is a huge hero for anyone in Scotland and British motorsport so for me to win that, and bizarrely so early on in my career, it was incredibly encouraging. It means a lot to me still, it's in front of me in my house now and it's something I'm immensely proud of.
As well as F1 you've also covered Wimbledon and are a huge equestrian fan. How does covering these sports compare?
It's much more intense. For example in July I worked every day of the month. Until the 14th I covered Wimbledon, missed the final because I was presenting every night on Channel 4 every night from 7pm-10pm at the World Para Athletics for 10 nights, in-between I was also presenting the women's European Football Championships for Channel 4 so I flew to the Netherlands to present England and Scotland, came back to the athletics, left the end of the athletics to fly back to the Netherlands to leave the next day to go to the Hungarian GP just for race day. I was pretty much on TV every day in July – there's no room for error so preparation is key.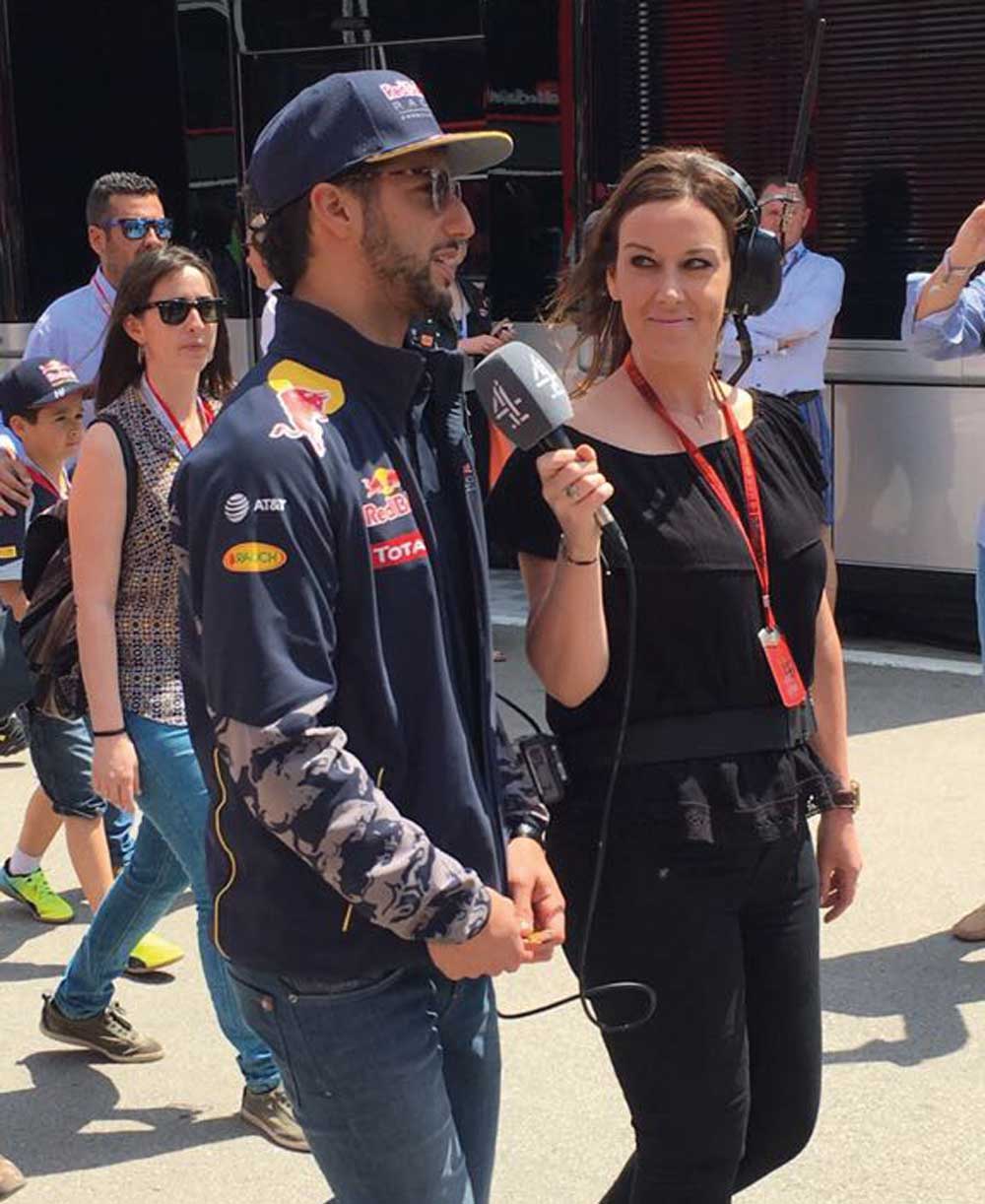 You're also a respected rugby correspondent. Scotland fared pretty well in the Six Nations under Vern Cotter, how do you think they will do in the Autumn Tests with Gregor Townsend as the new manager?
I think they'll be fine, you just have to look at how they played in the summer tour and how Glasgow have played over the years. That fast brand of rugby has been applauded not just in Scotland but generally and people are taking notice. I'm really excited I think Vern created a great platform to be inherited by Gregor and it will be interesting to see how the non-Glasgow players get on board. I think it's a hugely exciting time for Scottish rugby, I'm lucky to be part of it through the BBC and we've got that nearly man tag off our shoulder so it'll be great to see how it unfolds. I always try and follow the games when I'm away, it's a little piece of home when I'm travelling.
You're known for your sports journalism but last year you worked on a documentary about hearing loss. What was that like / do you have plans to do further work like this in the future?
I've got a few non sport projects in the pipeline which is exciting. People know me for my sports journalism but I don't come from sport, I started in news and I'd like to be able to go back to different kinds of programming. This was a live documentary and it felt special. It wasn't like reality TV. No one started clapping and there was no big record deal at the end – people getting their hearing back was a gift and it was great to be part of.
We often see you wearing ROX jewellery at some of the most prestigious sporting events across the world, what is you like most about the brand?
I love that it's a good Scottish company. I love the fact that every design is different but it's still classic yet modern. I know it's quite recognisable when I wear it on TV. People are often surprised when I tell them about ROX and they find out more about the brand. It's accessible it would be disingenuous to wear jewellery I couldn't afford. It also manages to fit the mood. Essentially I can't wear lots of jewellery in the pit lane, I have to be practical but I still want to be feminine so ROX is perfect as there's such a variety of choice. It's also perfect as it means I can do a superwoman change – it's day to night classic which is amazing.
What's your favourite collection?
I love Boho and I wear Bamboo a lot. I have pieces from years ago that I still like to wear and I swear by them.
Highlight of your career so far?
I love working on multi-sport events. To present the Olympics and work on the Commonwealth Games in Glasgow was amazing. However, to be there when someone wins their first championship is like nothing else. I'll never forget when Lewis Hamilton won his first world championship in Brazil. Felipe Massa thought he had won and had for about five seconds before being told that he hadn't – he was devastated but to be there for such a huge moment in sport was incredible.
Looking to the future, what's next for you?
To be honest I have no idea because I don't know what I'm doing on a week to week basis. The things that come in are so interesting, there are a lot of nos but it's exciting. I've never presented a Rugby World Cup but I'd like to do that in 2019.
When you look back at the start of your career, did you ever think that you'd end up where you are today?
Yes I did. It sounds arrogant but I always knew what I wanted to do – I'm ambitious. Also I'm never governed by money so whilst I've been ambitious I've always been true to myself. I've left big jobs because I didn't think I was doing myself justice, you know yourself when something is right or wrong. I didn't know my path would lead me to television but I knew I wanted to go to some of the best sporting events in the world and that's what I'm doing.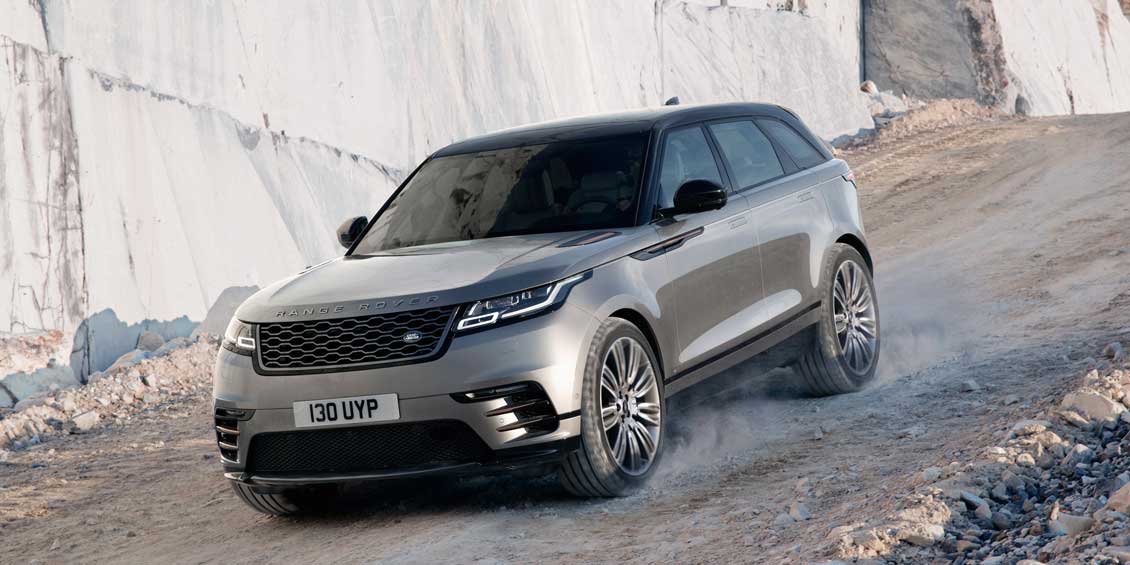 The return of an icon – Chris Chilton checks out the new Range Rover Velar and its partnership with Zenith's El Primero collection.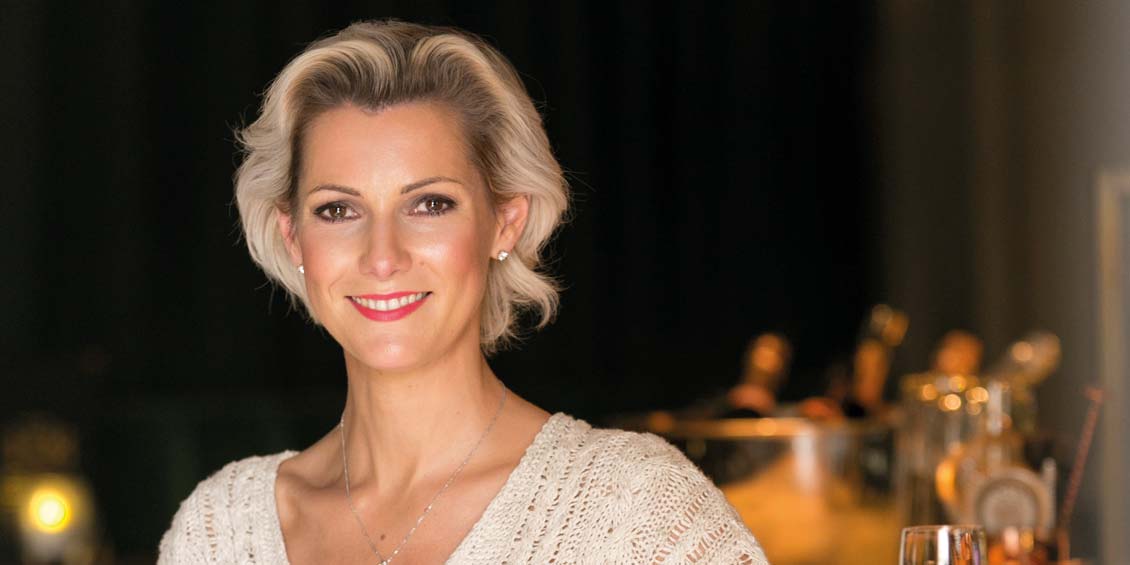 Louise is one half of leading hospitality business Rusk & Rusk. Continually coming up with new and exciting ventures Louise is known for her forward thinking and dynamic approach in Glasgow's restaurant scene.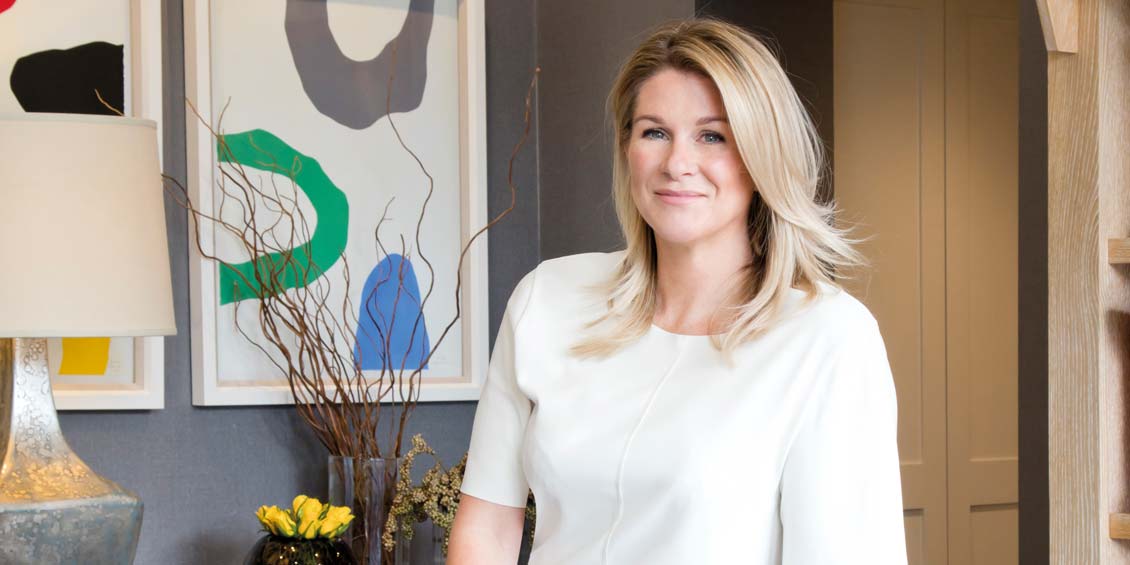 Jen is a leading interior designer with a passion for tailored design. Her natural ability to put clients at ease, along with her infectious energy, creativity and effortless attention to detail are the driving forces behind the success of Bernard Interiors.