JEWELS OF THE THAMES
22nd November 2022
What better 20th-birthday celebration than ROX cutting the ribbon on its very first venture down south? Words by Alex Doak.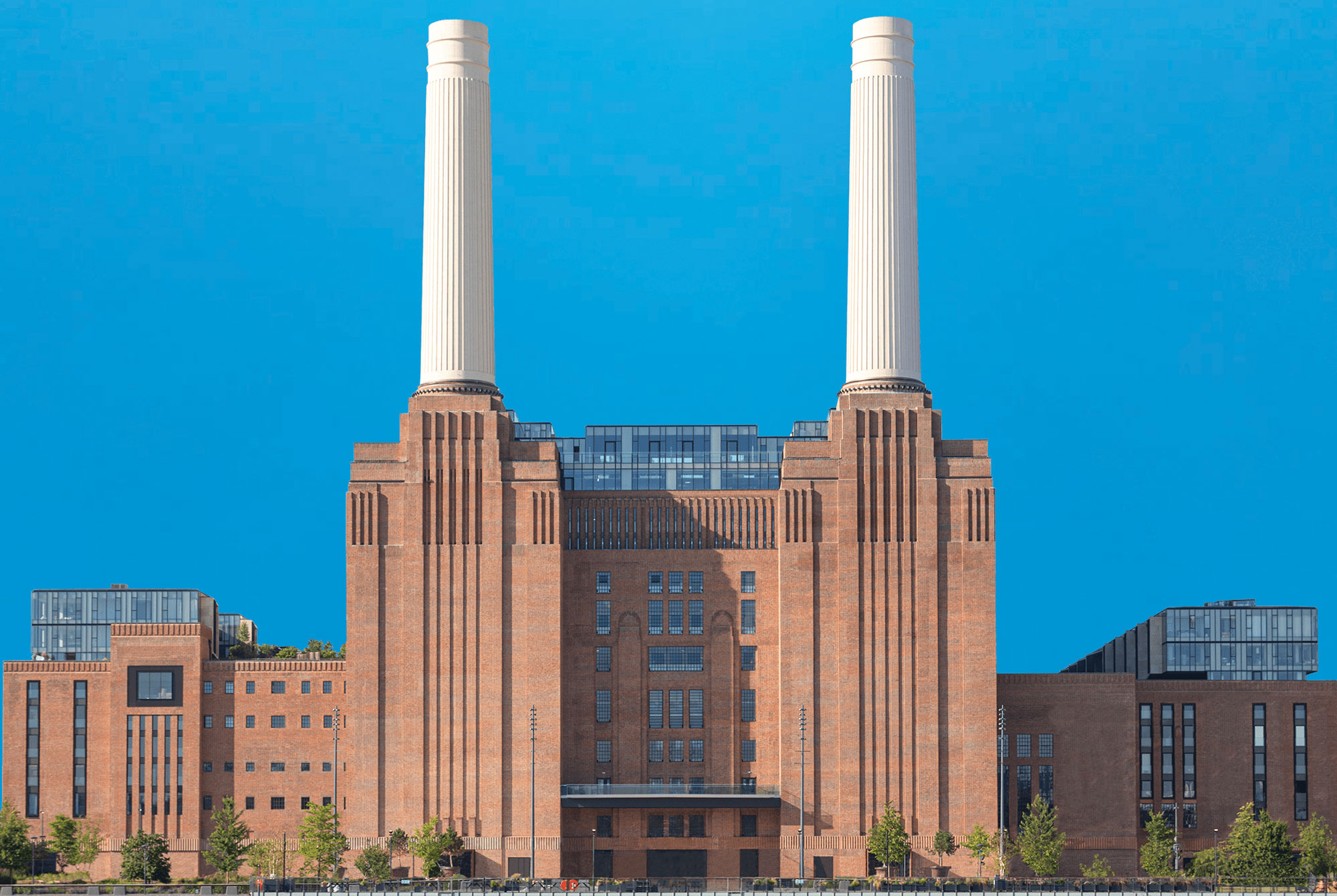 You can keep your London callings and Waterloo sunsets: ROX is rocking up to the UK capital with its own brand of party-forward fabulousness. And it's about time, following two decades' incubating and fine-tuning a luxury retail experience throughout Scotland and the north of England, now primed to surprise and delight down south, even to wilfully
jaded Londoners.
It's nothing as obvious as Mayfair or Chelsea or Canary Wharf; ROX's first southern venture is debuting, alongside so many other vaunted brands, in the cathedral-like turbine halls of Battersea Power Station, on the south bank of the River Thames. The Grade II*-listed 1933 building opened to the public on Friday 14th October, almost 40 years after its closure – plus many years besides' politically charged wrangling over planning and preservation. Just a few steps inside, it's quickly plain to see how ROX and its new neighbours were convinced, regardless of the headlines.
Part of a gigantic development process totalling some £9bn, Battersea Power Station itself – the historic heart of a new residential district that's earned a brand-new spur on the tube network's Northern Line – is set to become London's most exciting retail and leisure destination. Brands setting up shop alongside ROX include Ace + Tate, lululemon, Mulberry and Ralph Lauren. LIFT 109 is a glass elevator experience transporting visitors 109 metres up the building's north west chimney, with one of the best views of London's ever-busier skyline. All amounting to over 2,500 new jobs once the doors to the Power Station open, with a total of 17,000 jobs once the whole 42-acre project has completed.
ROX's gleaming new 1,500-square-foot boutique is showcasing its own-brand diamond jewellery and engagement rings collections, plus – as we have come to expect from Glasgow and Edinburgh's beloved party animals – a Moët & Chandon champagne bar, beaming that signature 'Diamonds & Thrills' direct from the Argyll Arcade.
"Since the day Grant and I founded ROX our aspirations have always been to take the brand to London," enthuses co-founder Kyron Keogh. "Being able to showcase our brand in one of the most exciting retail schemes in the world right now is an honour and we are delighted to be able to reach this milestone as we celebrate 20 years in business."
"Like every industry we faced our fair share of challenges thanks to lockdowns and travel restrictions," he adds, "but it seems that many consumers have rediscovered a love of fine jewellery that instantly sparks joy. It's a 'forever purchase' thankfully still regarded as being worth the investment."
Just as Battersea kept a huge portion of London electrified till 1983 – Buckingham Palace included – visitors and residents are now being charged with new sparks, of joy.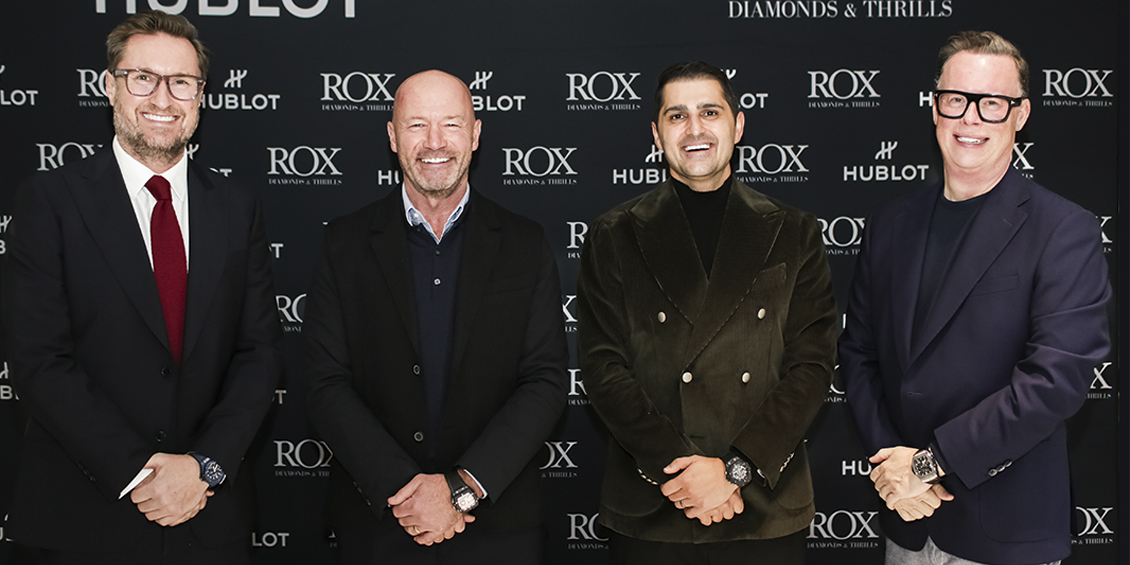 Football legend and pundit Alan Shearer, officially opened the new HUBLOT shop-in-shop with ROX co-founders Kyron Keogh and Grant Mitchell and HUBLOT Brand Director UK, Omar Choudhary.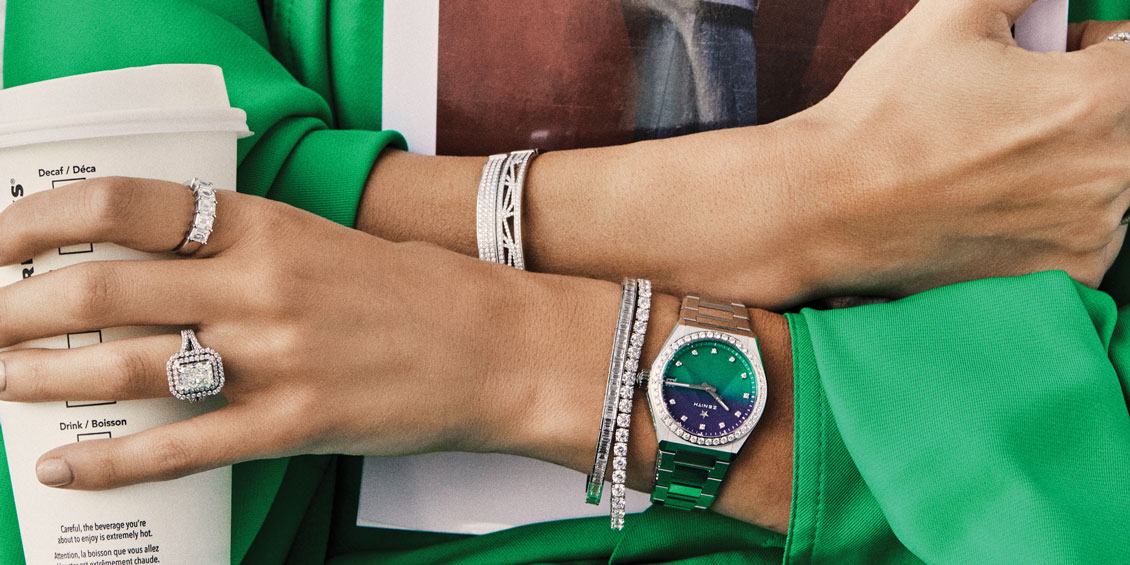 Celebrating 20 years of the quintessential ROX woman with an homage to the ultimate IT girl. Missé Beqiri shows us how to do day to night style with added sparkle.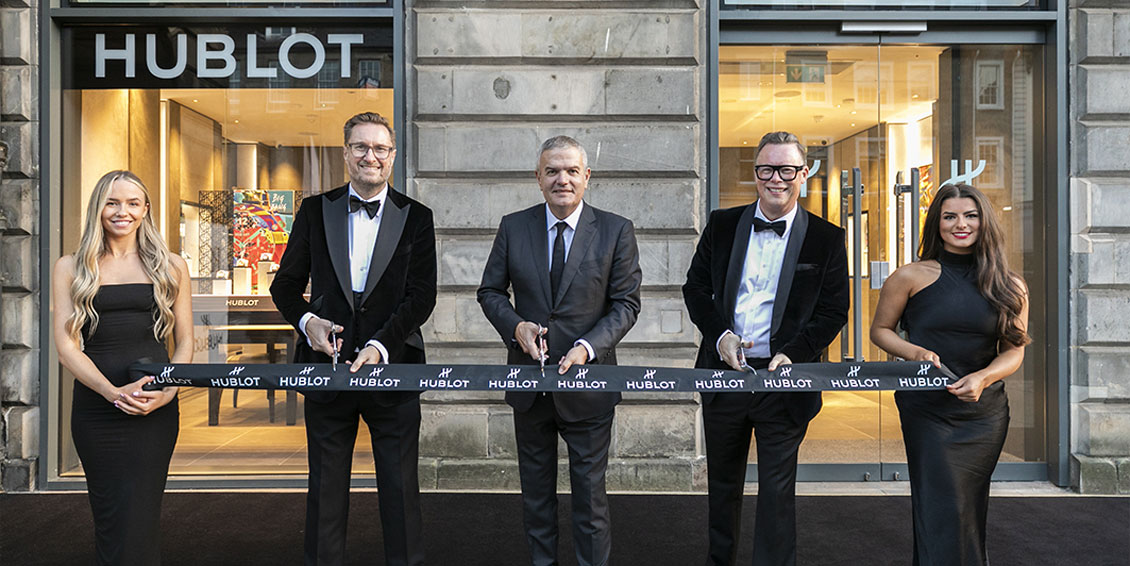 Hublot CEO Ricardo Guadalupe and friends of Hublot joined our founders Kyron Keogh and Grant Mitchell to officially open the boutique, which sits majestically on Edinburgh's iconic George Street.