GREAT DRIVES
TAKE AIM FOR ARCHERFIELD
26th October 2018
The Scottish Borders could be one of the most spectacular playgrounds for petrolheads – and a marvellous excuse to stay at one of Scotland's most beautiful, secluded estates.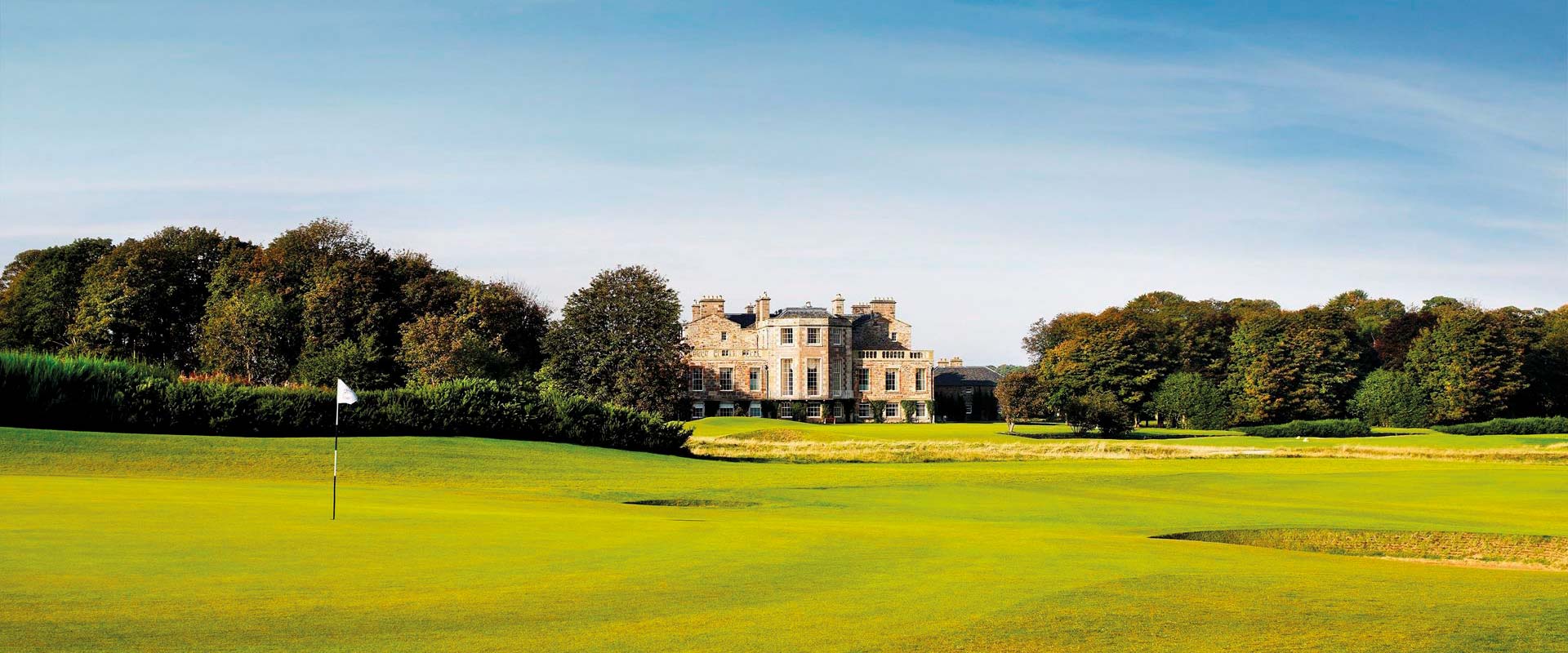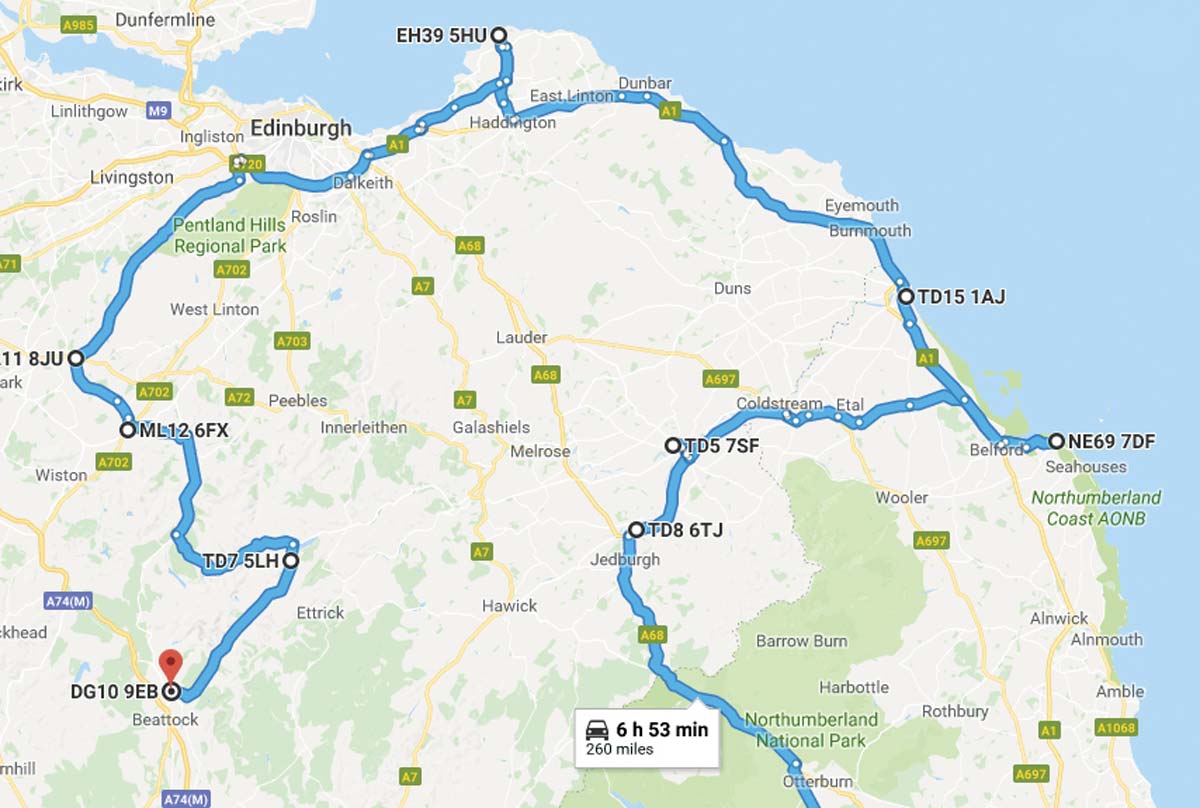 The Route:
1. Newcastle Upon Tyne (START)
2. Caddy Mann Restaurant, Jedburgh (TD8 6TJ)
3. Floors Castle, Kelso (TD5 7SF)
4. Bamburgh Castle, Bamburgh (NE69 7DF)
5. The Maltings Theatre, Berwick-upon-Tweed (TD15 1AJ)
6. Archerfield House, East Lothian (EH39 5HU)
7. Carnwath (ML11 8JU)
8. Biggar (ML12 6FX)
9. Peebles (EH45 8SW)
10. Tibbie Shiels Inn, St Mary's Loch (TD7 5LH)
11. Moffat (DG10 9EB)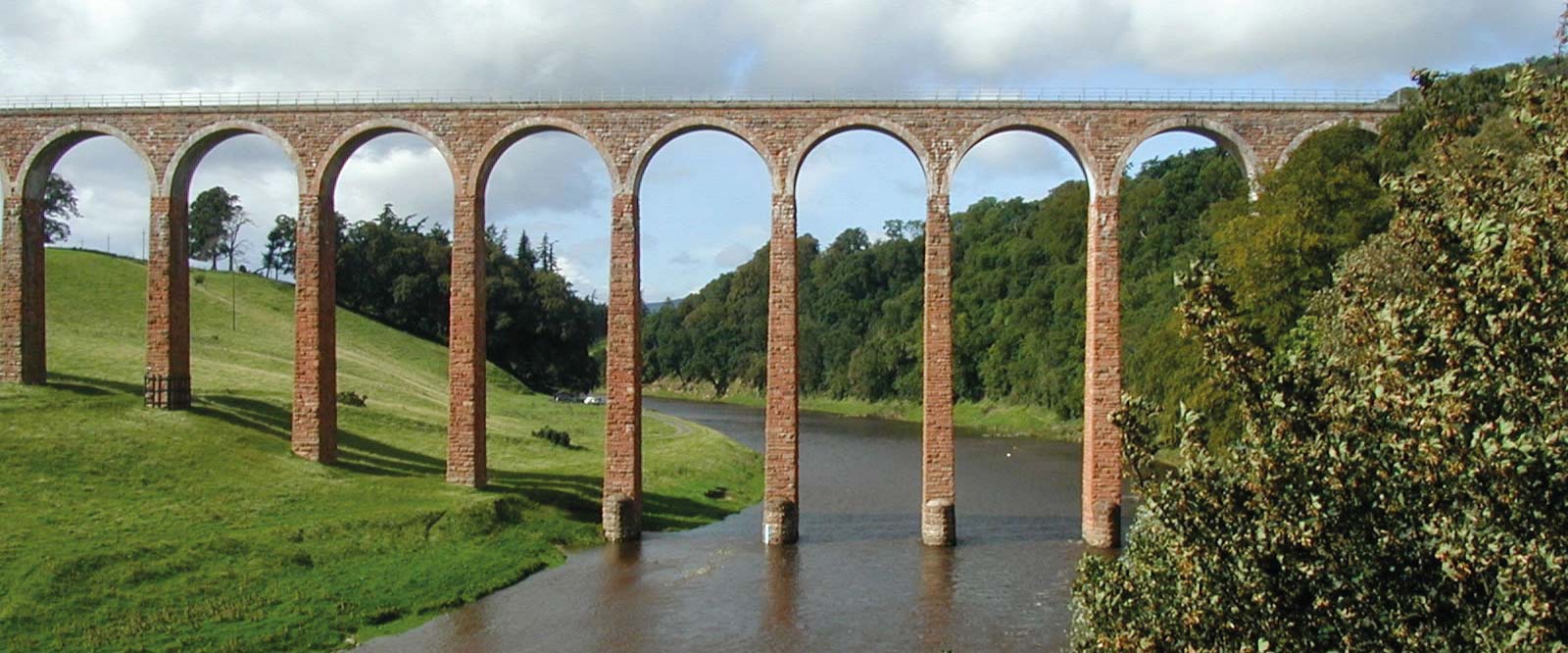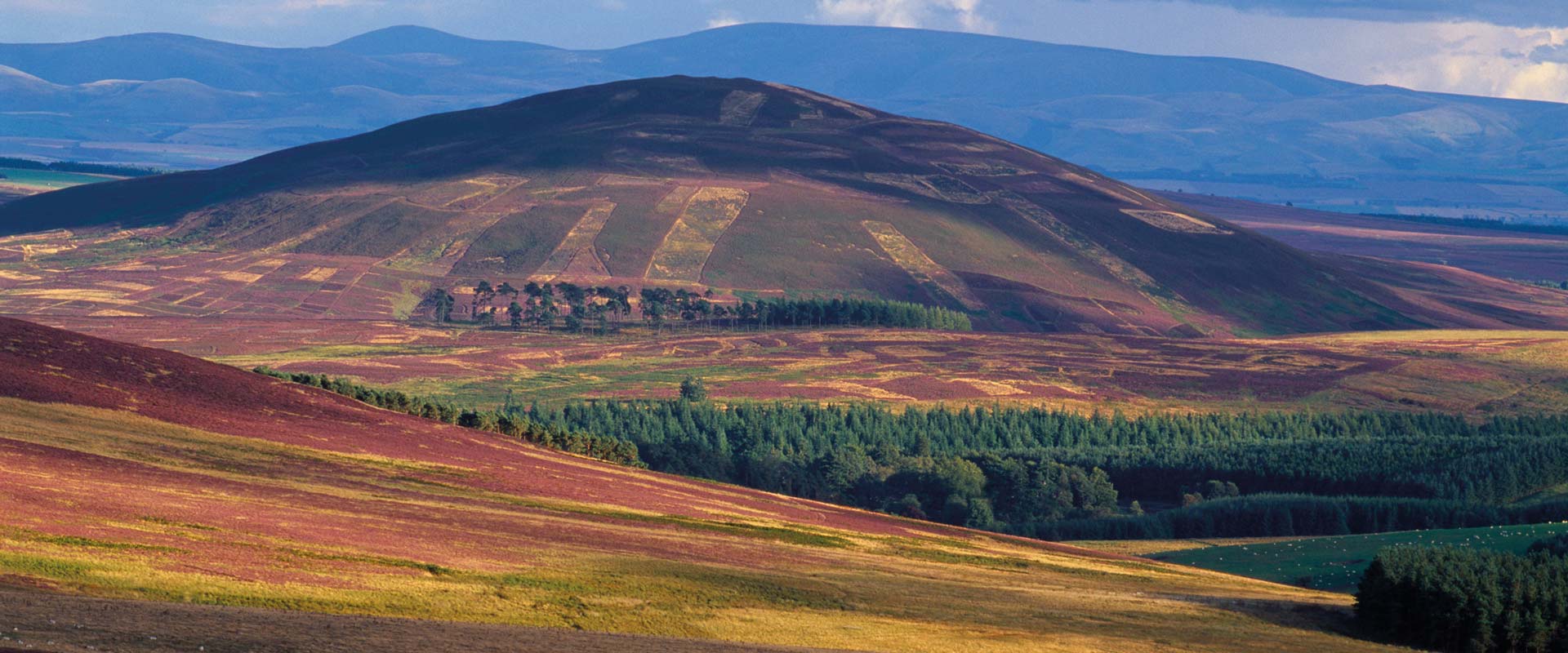 To get to Archerfield House via a particularly scenic route – and the Scottish Borders does tend to do 'scenic' rather well – head northwest out of Newcastle on the A696, straight for the wide open spaces and fast roads of the exposed Northumberland National Park. Once over the border, continue heading north on the A68 towards Jedburgh calling in at the superb Caddy Mann Restaurant – the signature slow-baked local Borders lamb is not to be missed. Stomachs brimmed, take the A698 as you leave Jedburgh, pointing your satnav towards Floors, then Bamburgh Castle for some history on a vast scale. From Berwick, it's a short dash up the A1 to your destination, the fabulously comfortable Archerfield House.
Wherever you stay on the estate, it's your private place to call your own. In fact, book the three Waterfront properties and the whole 27 acres of woodland and seafront is there just for your group – and not another soul. The Archerfield Links golf course is world class, should you have managed to squeeze the clubs into the car. Certainly good enough for Bentley, whose annual tournament is held here every year.
Getting home is just as epic. Leave Archerfield westwards to Balerno and Carnwath on the Lanark road (A70). It's then a series of panoramic blasts along the Scottish Borders' finest A and B-roads: Carnwath to Biggar then across to Peebles via the A72 and down the B709 until you join the A708 past St Mary's Loch, stopping at The Tibbie Shiels Inn for some lunch and a half of the local ale. The 'Grey Mares Tail' then continues down to Moffat and you either head home via the M6 or head back via the 'Devil's Beeftub' (A701).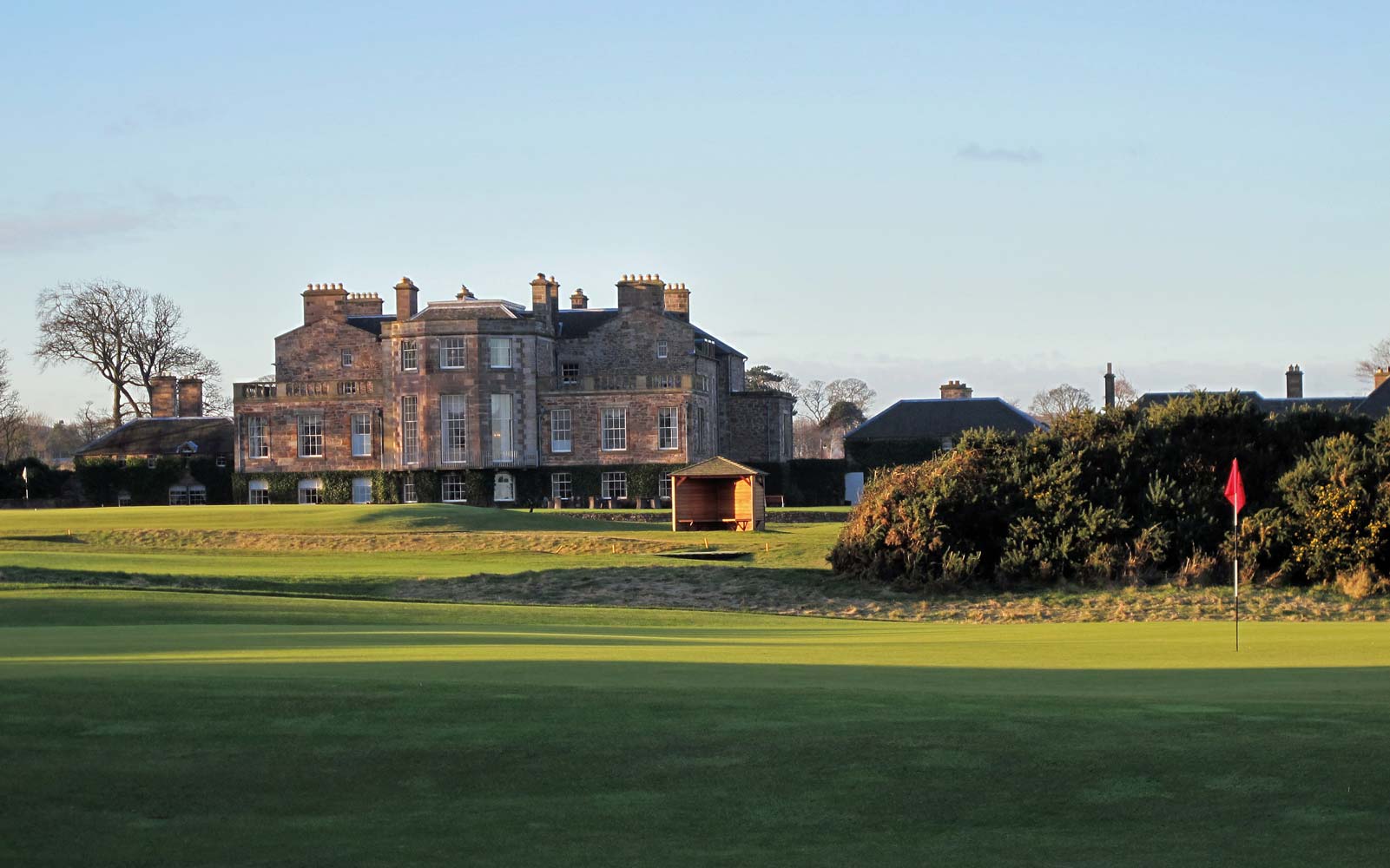 Links:
archerfieldhouse.com
archerfieldgolfclub.com
caddymann.com
tibbieshiels.com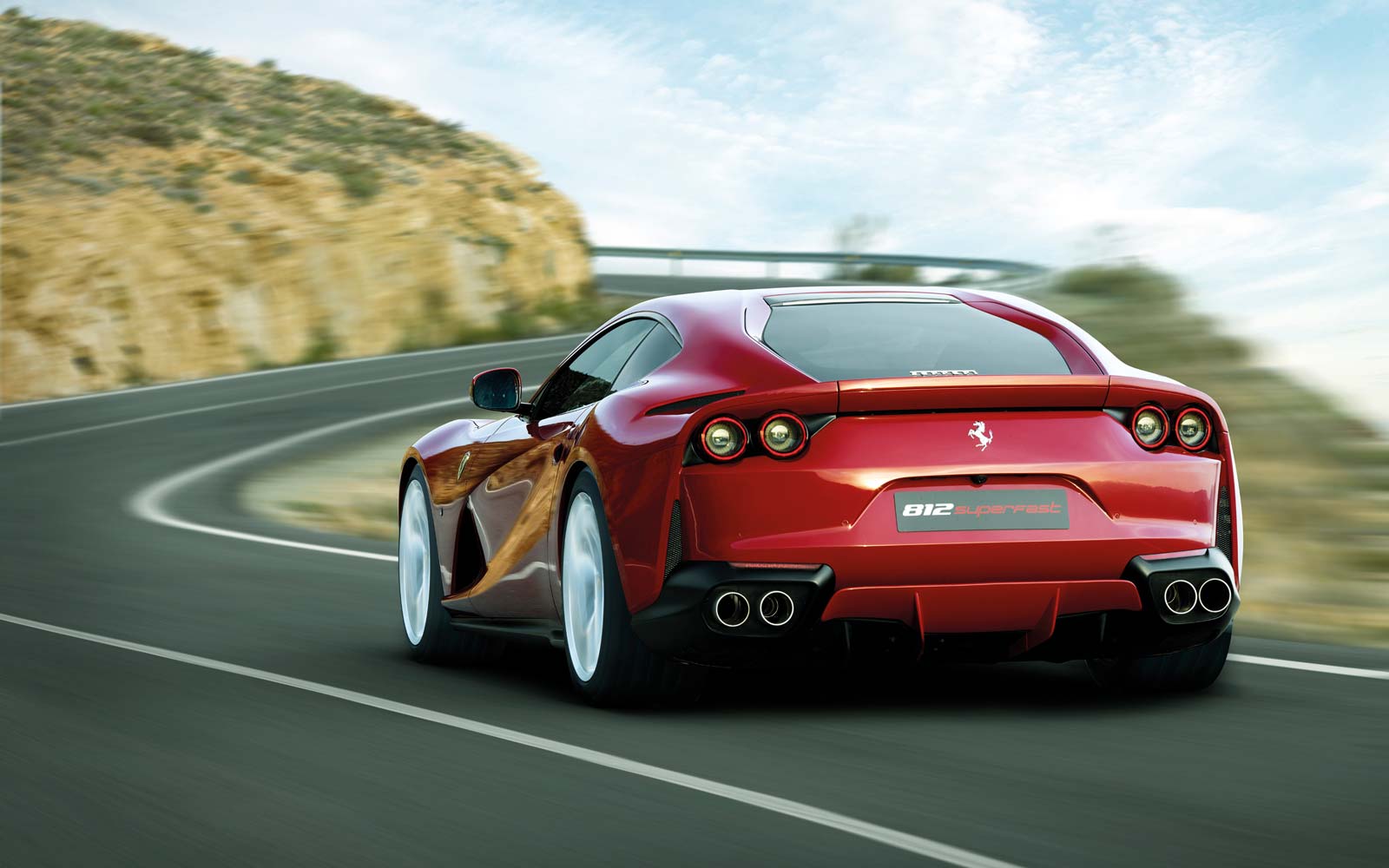 The deserted, sweeping roads of the Scottish Borders demand a maturer supercar that can handle anything thrown at it, yet remain suitably poised for this route's long distances and distinguished destination. The boot will even take a bag of clubs, which is unusual for something also packing 718Nm of torque.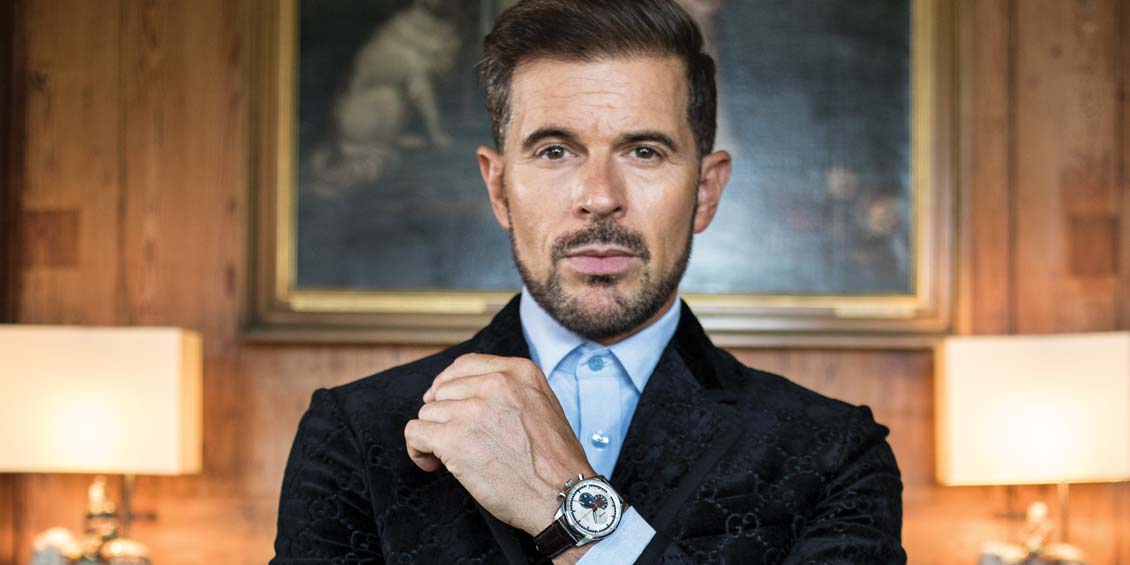 Step into a world of Diamonds & Thrills with the latest edition of ROX Magazine.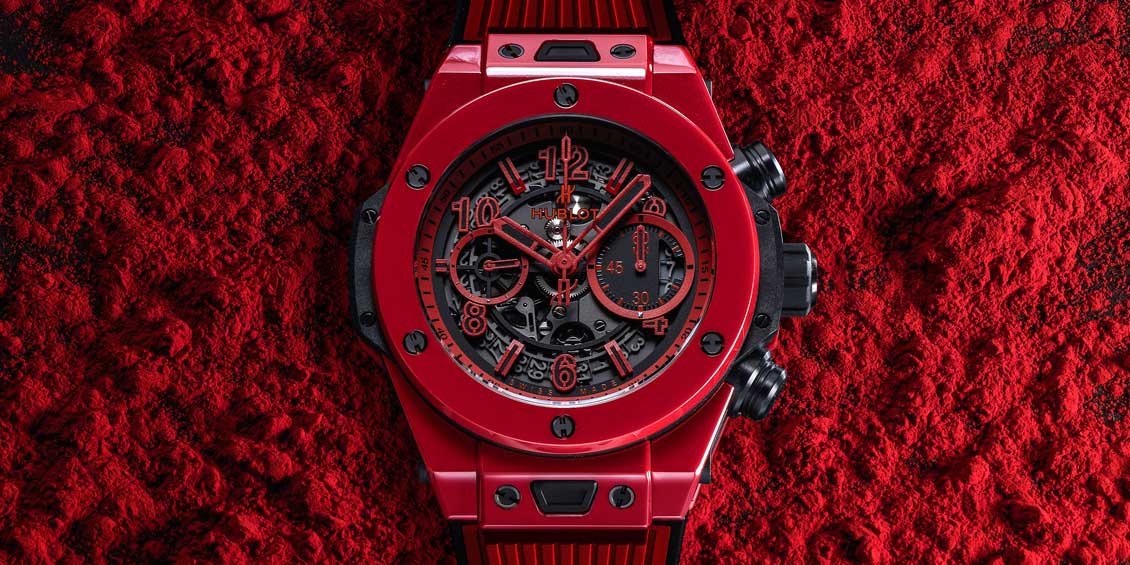 The definitive directory of what you should be wearing on your wrist right now.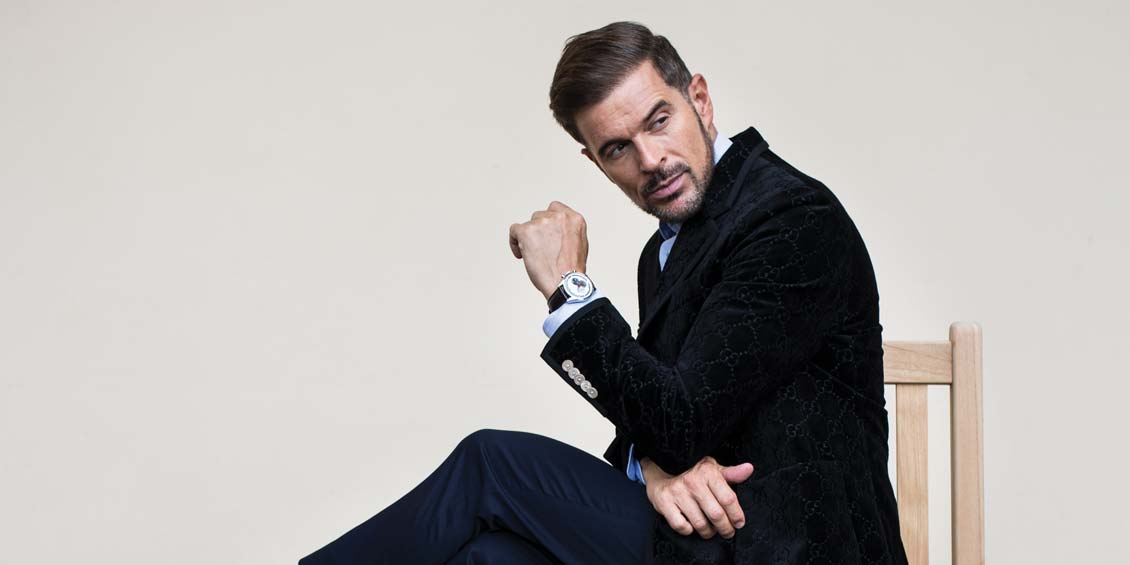 Comfortable in his own style and sophistication the ROX Man knows who he is, what he wants and how to get it.