GREAT DRIVES
BUNKER DOWN AT STOKE
26th October 2018
A stone's throw from west London, Auric Goldfinger's welcoming golf club is on the doorstep of some surprisingly deserted Buckinghamshire B-roads.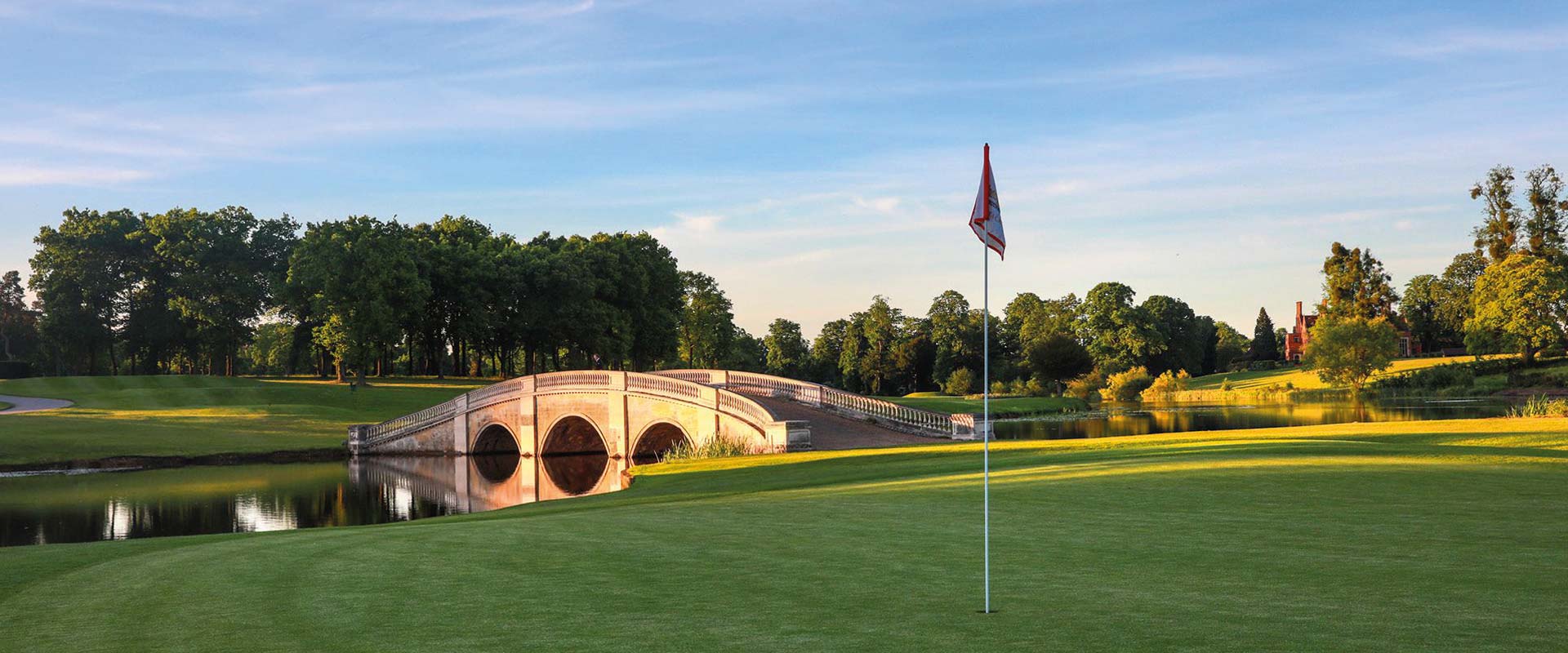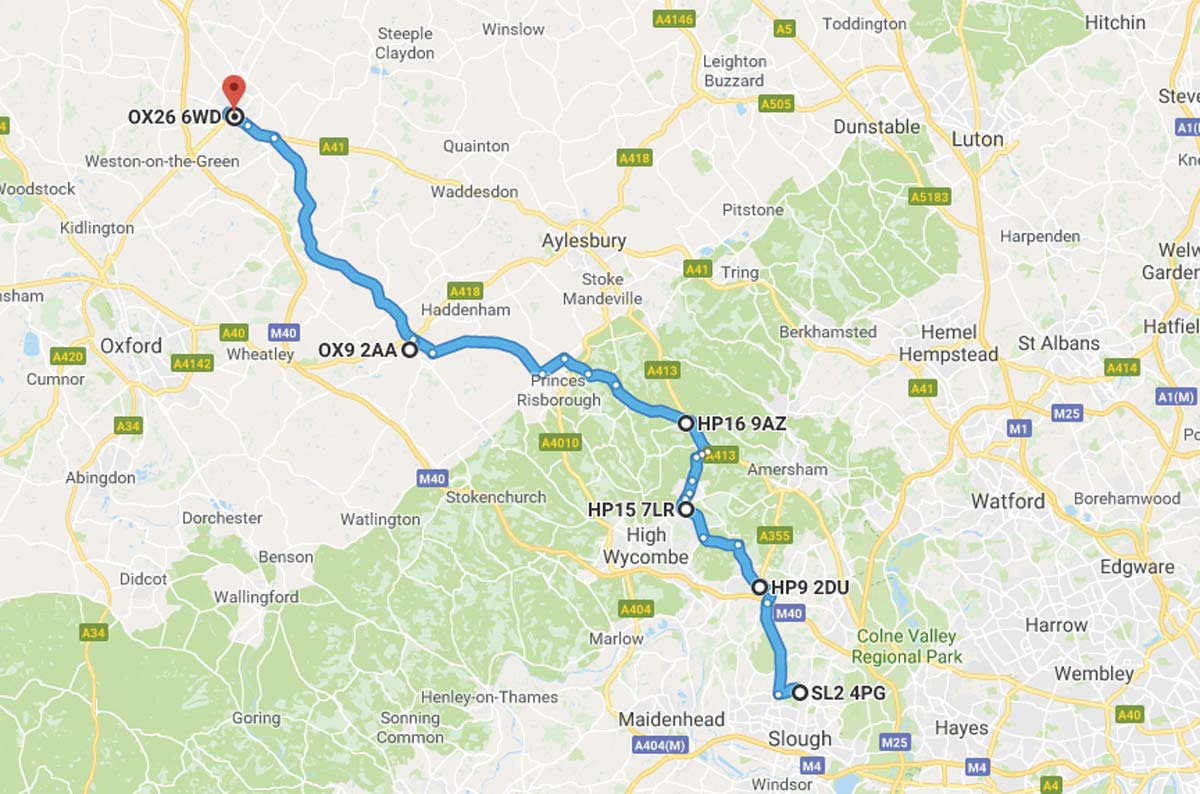 The Route:
1. Stoke Park (SL2 4PG)
2. Beaconsfueld (HP9 2DU)
3 Hazlemere (HP15 7LR)
4 Great Missenden (HP16 9AZ)
5. The Thatch, Thame (OX9 2AA)
6. Bicester Village (OX26 6WD)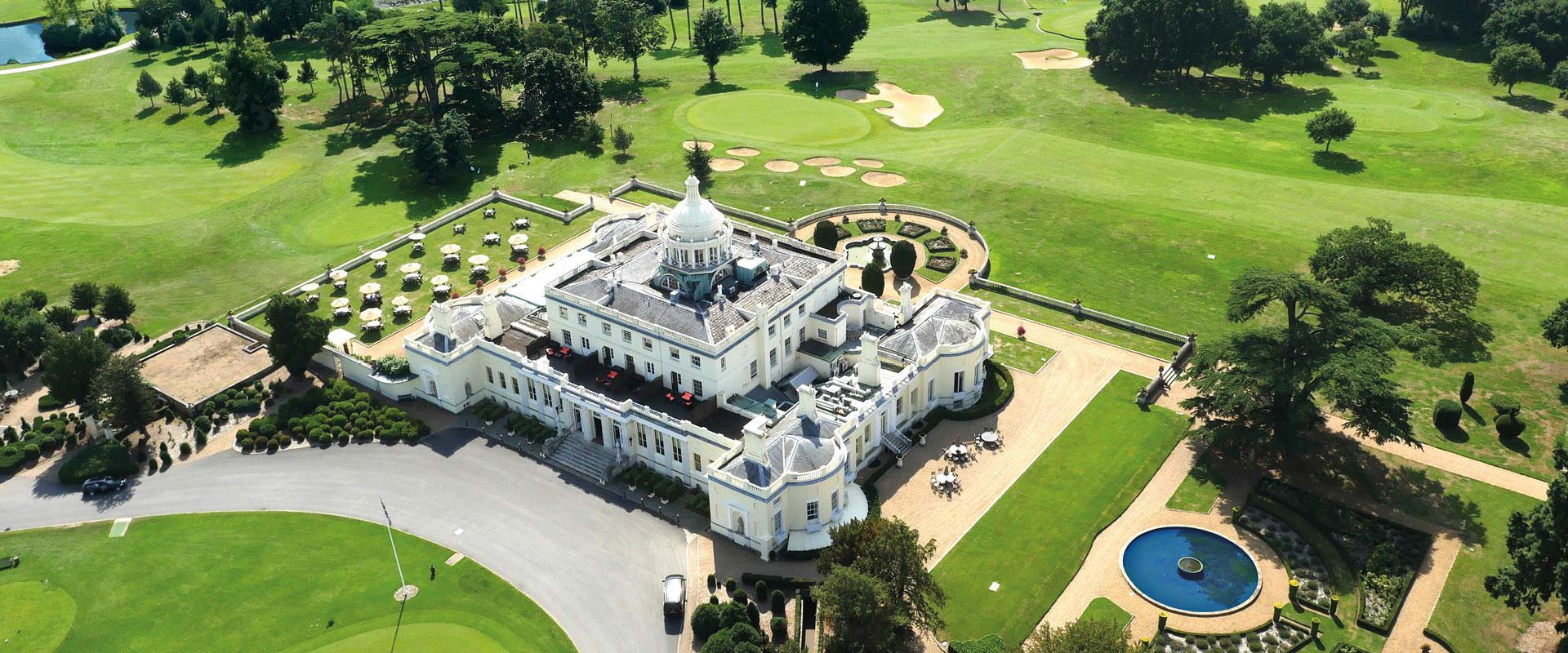 Those famous steps and white dome are instantly evocative – the star of many a film and visual shorthand for the best of Britain's country estates. Stoke Park is Europe's leading 5-red-star golf club, spa and hotel, set among 300 acres of glorious parkland, lakes, historic gardens and monuments created over the past thousand years and – crucially – in one of the most convenient locations in Britain: only 35 minutes from London.
After a leisurely weekend enjoying Harry Colt's 27-hole Championship golf course, dating from 1908, Stoke Park provides the perfect jumping-off point for some of Buckinghamshire and Oxfordshire's most thrilling driving roads. The very best is between Beaconsfield and Hazlemere (B474) – a challenging mix of corners and a 50mph limit, so you can have fun at legal speeds.
Take the back road from Great Missenden (with a safety margin in mind due to high hedges) to the ancient market town of Thame for a spot of lunch at The Thatch inn. Afterwards, the blast towards Bicester along the B4011 is to be savoured – lovely long sweeping bends with good visibility. Once in Bicester, why not indulge in some retail therapy in the shopper's paradise that is designer outlet Bicester Village? Probably the only shopping mall in the UK where your Bentley won't look out of place.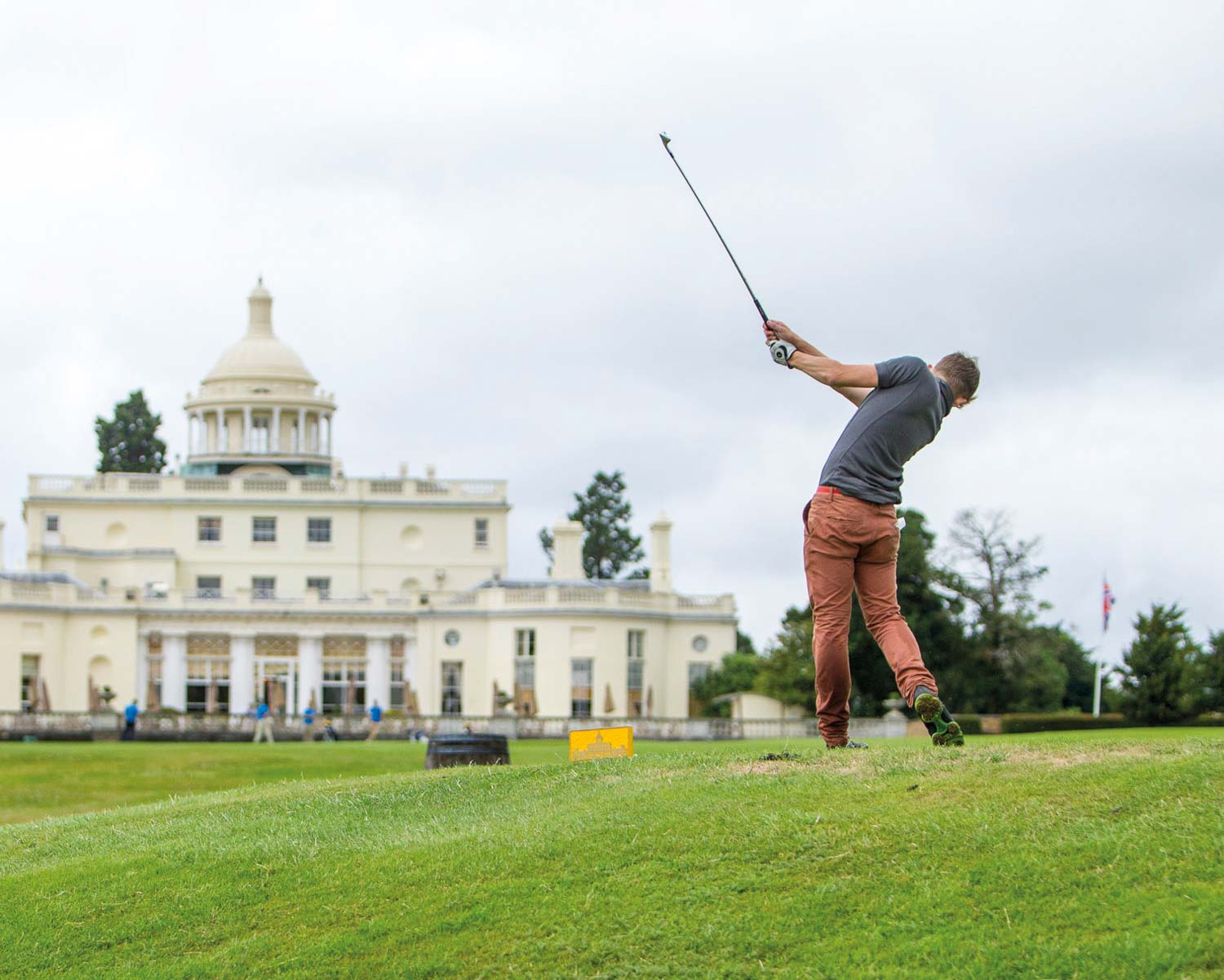 Links:
stokepark.com
thethatchthame.co.uk
bicestervillage.com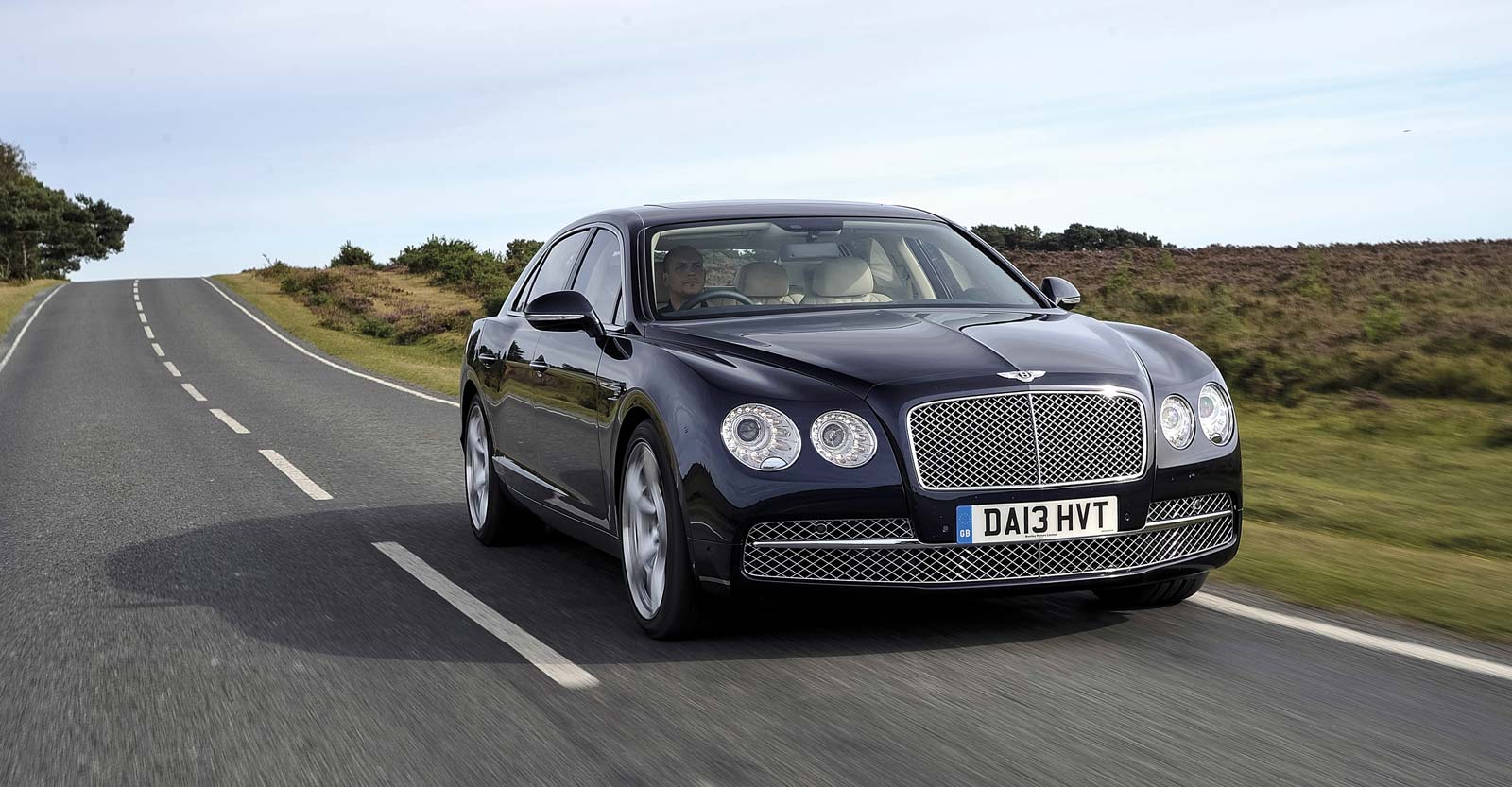 A suitably stately, British limousine for a terribly British estate. Don't let that regal exterior fool you though – this is Bentley's fastest four-door yet, with 616bhp capable of propelling you to 62mph in just 4.3 seconds. Not bad for 2.5 tonnes of pure, unadulterated, luxurious refinement.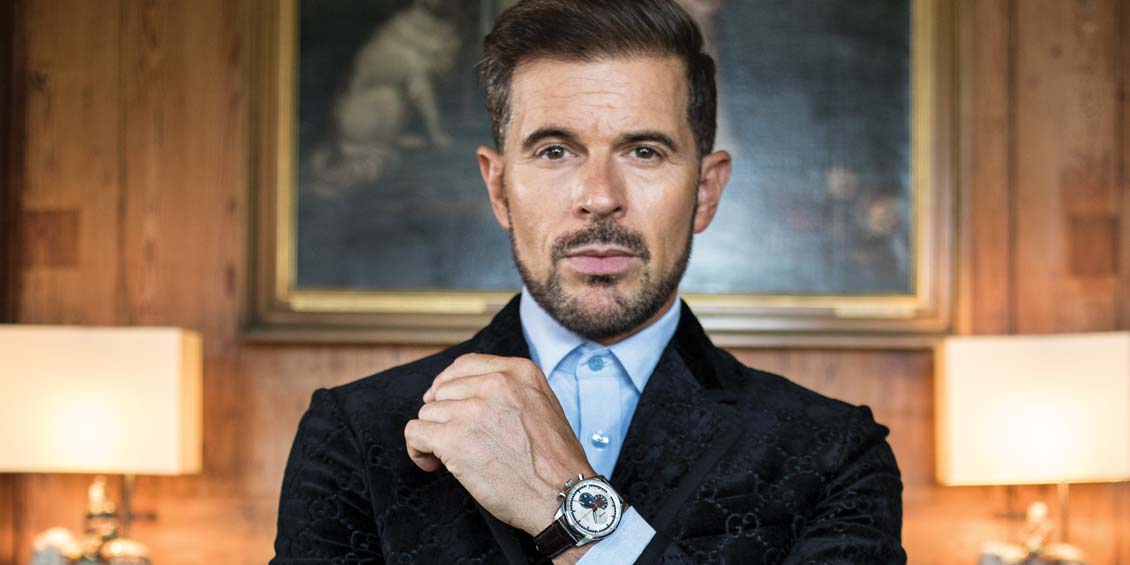 Step into a world of Diamonds & Thrills with the latest edition of ROX Magazine.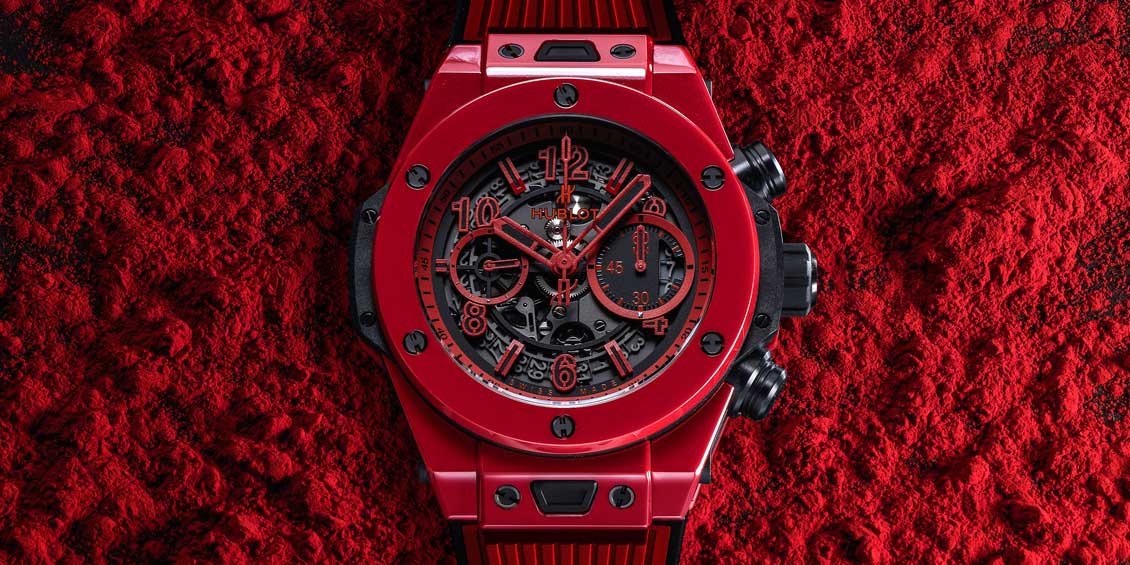 The definitive directory of what you should be wearing on your wrist right now.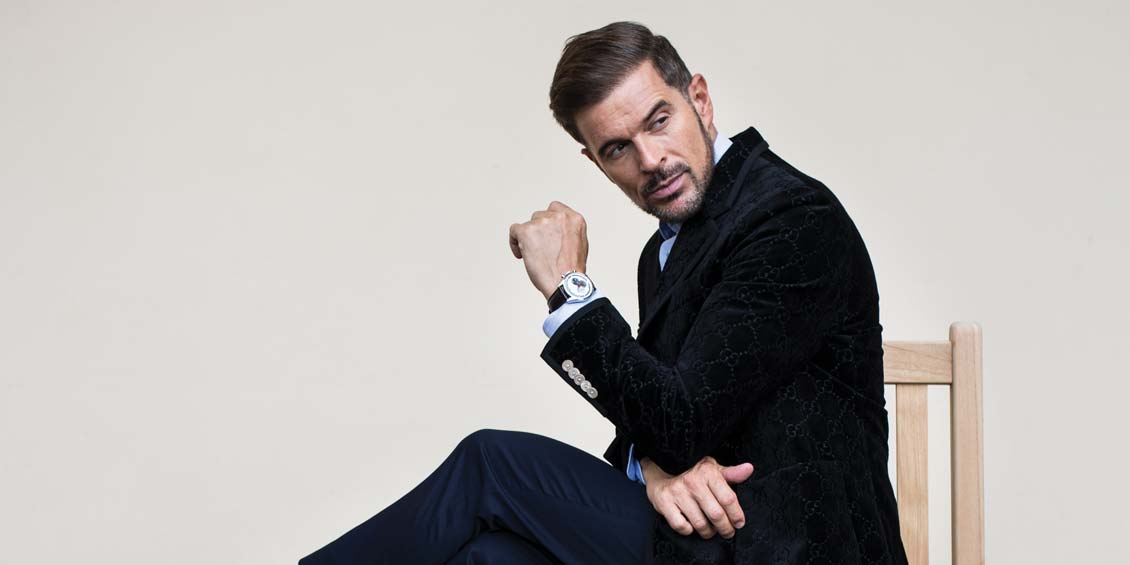 Comfortable in his own style and sophistication the ROX Man knows who he is, what he wants and how to get it.