AW20 GADGET MAN
13th August 2021
You don't have to be technical wizard to enjoy a good gadget – as Switzerland's finest watchmakers continue to prove, you just need a wild imagination or sometimes just a sense of fun. As our old friend Inspector Gadget would say: "Wowsers."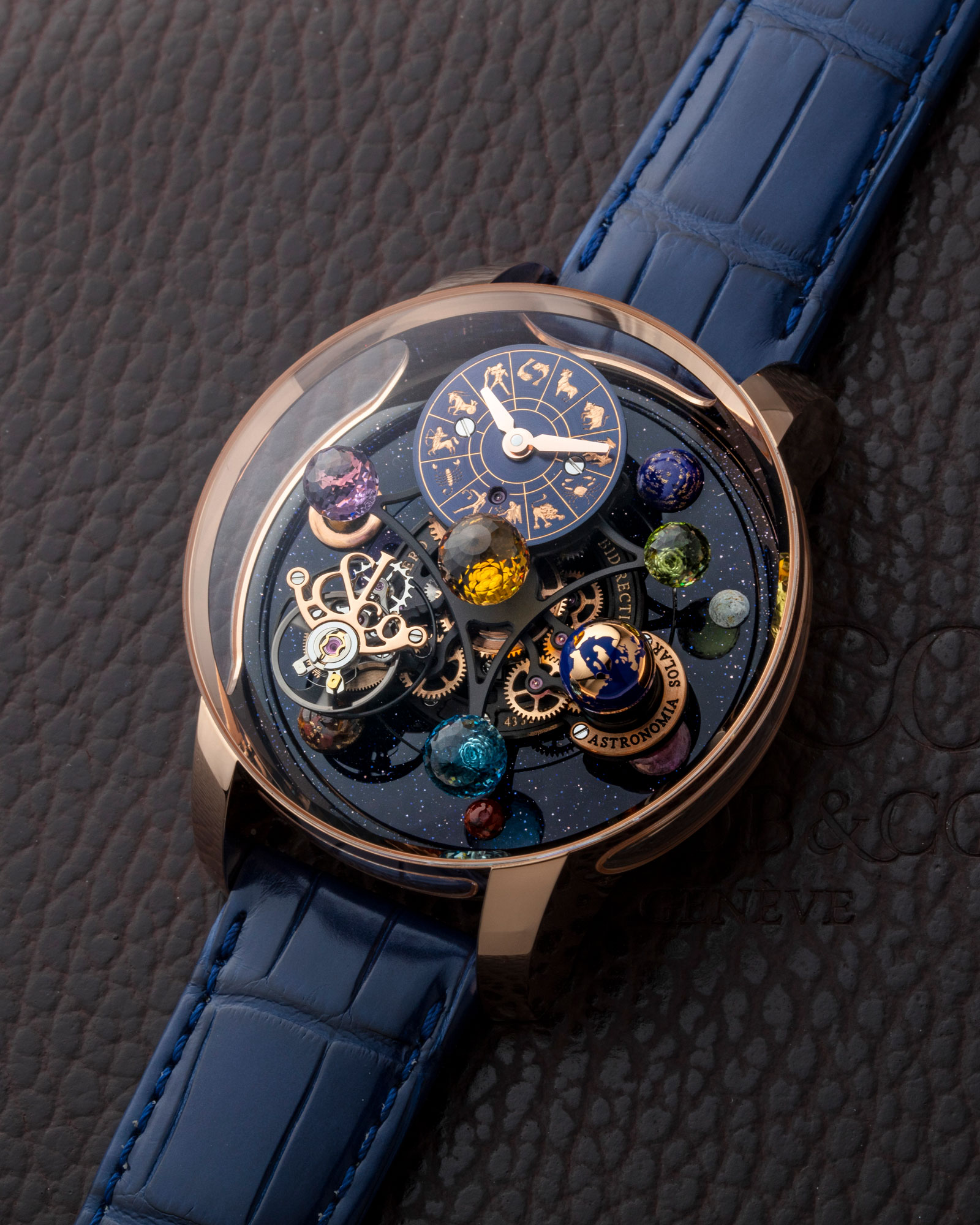 JACOB & CO ASTRONOMIA TOURBILLON SOLAR ZODIAC

Jacob & Co has come a long way, baby. The tutti-frutti celeb-magnets of the mid-Noughties are ancient history as the former Manhattan diamond dealer now nurtures a menagerie of breathtaking  'Astronomia' haute complications, made with Jérémie Senggen's Studio 7h38 on Lac Neuchâtel. The wristbound orrery you see here features a dual-axis tourbillon orbiting the sapphire case every 10 minutes on a carrousel. Along for the ride are a spinning globe, an hours and minutes dial, which replaces each hour with every respective sign of the zodiac, plus planets comprising a central yellow sapphire (288 facets, 1.5cts) and an orbiting amethyst, topaz and peridot, all cut in-house at Jacob's stateside atelier.
76142 | £348,000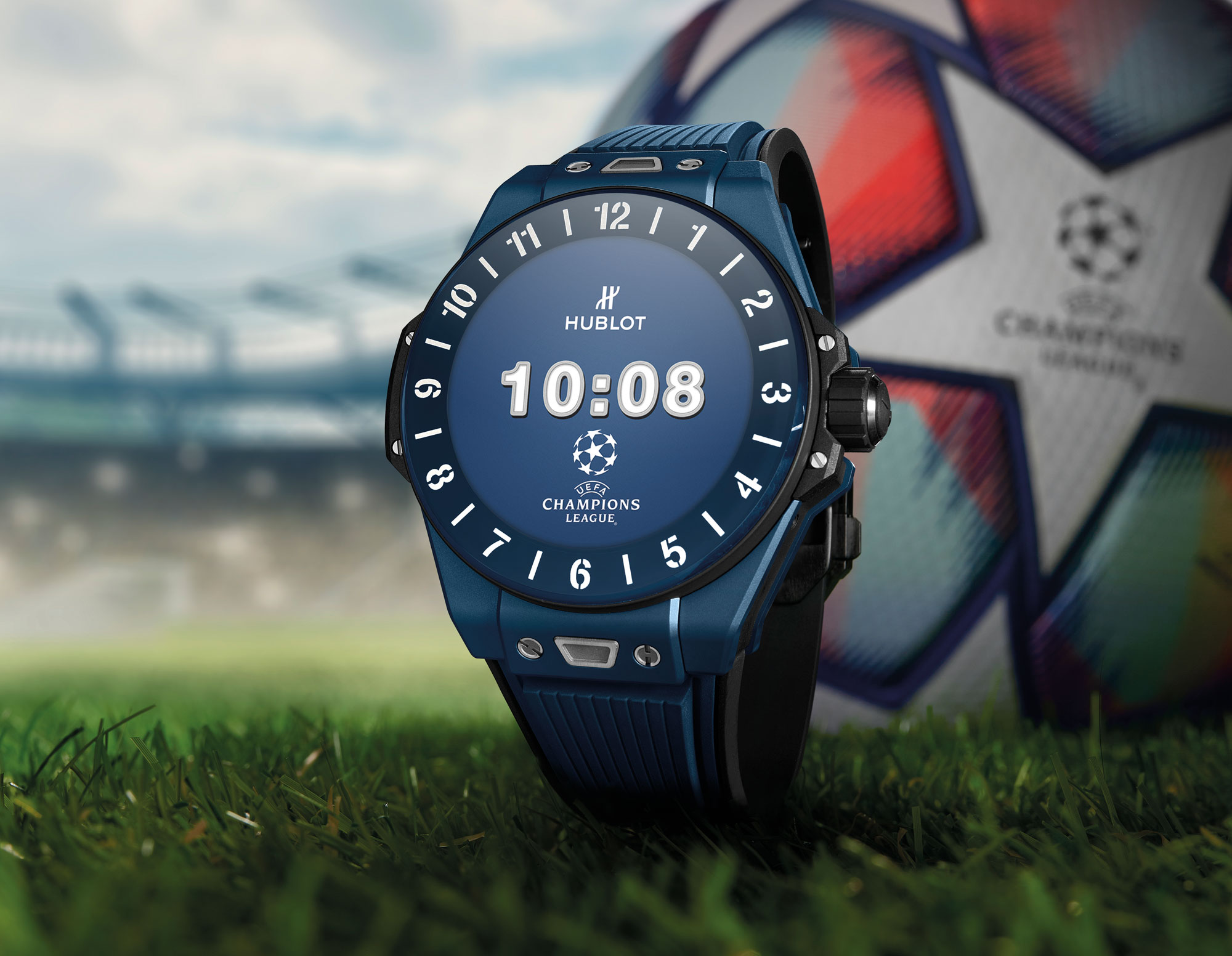 HUBLOT BIG BANG E UEFA CHAMPIONS LEAGUE
The group stages of the Champions League are close to conclusion, and keeping time on every match so far has been Hublot's special referees' version of its 'e connected' smartwatch, cast in a super-lightweight composite and boasting goal-line technology that signals to the referee when the whole of the ball has crossed the goal line. Now, 500 football fans can get their wrists on a ceramic version, cast in UEFA Champions League core blue. Owners will have various dials to choose from, downloadable from the Hublot Store. Customisable to match kit colours, the interface is powered by Wear OS by GoogleTM and comes loaded with the new Hublot Loves Football UEFA Champions League app. Gearhead heaven.
£6,000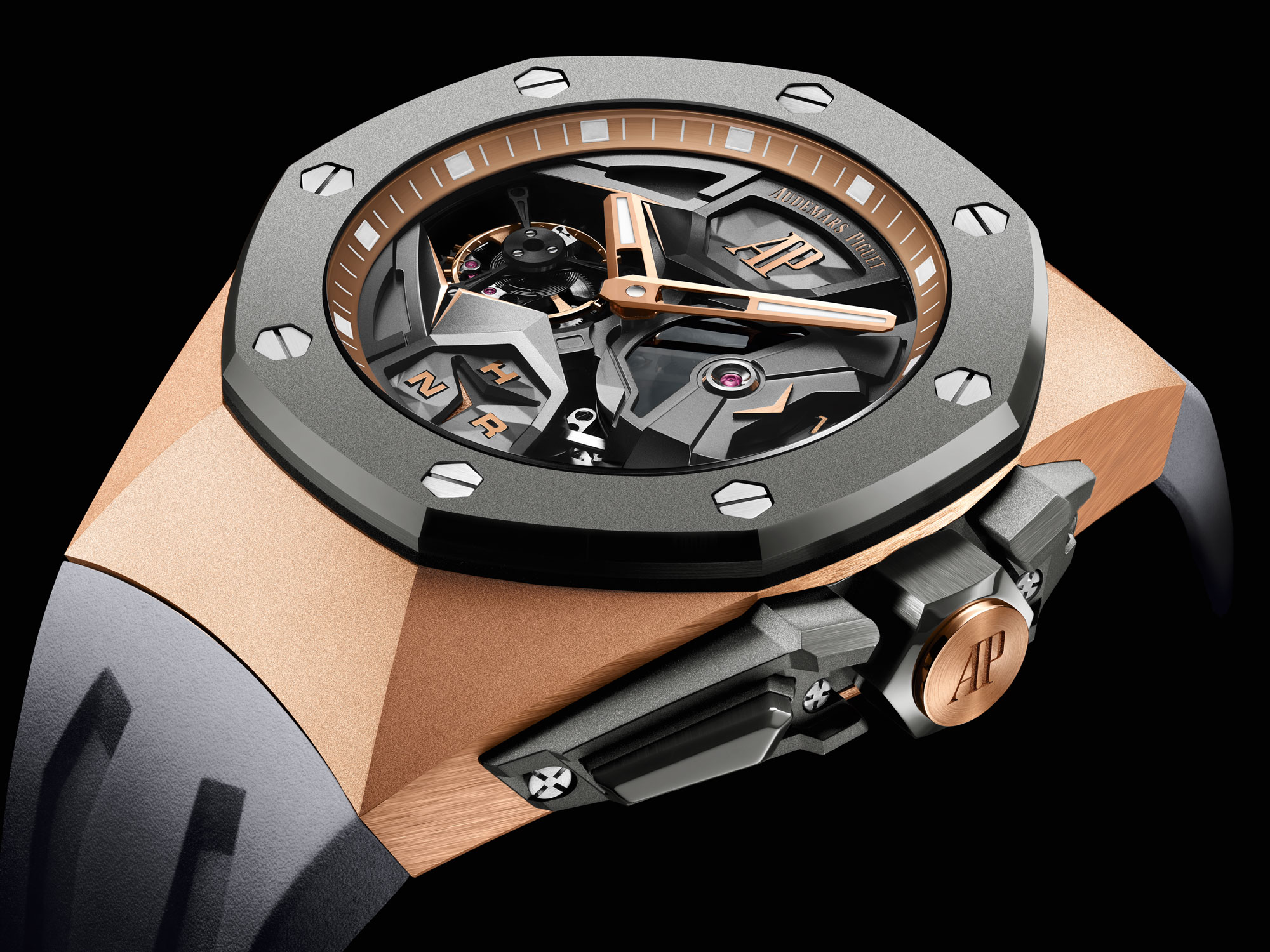 AUDEMARS PIGUET ROYAL OAK OFFSHORE CONCEPT
The 'Concept' was first unveiled in 2002 as a 30th-anniversary tribute to Audemars Piguet's Royal Oak – itself the very horological embodiment of 'avant-garde' back in 1972, as the world's first luxury sports watch. Not quite a Royal Oak, not quite an Offshore, the Concept's ultra-hard Alacrite 602 case was more rounded to highlight Genta's signature octagonal bezel and its eight hexagonal screws. The dial was left off, exposing the micro-mechanics as moving sculpture – a bold, architectural approach that's influenced countless pretenders and persisted right up to this year's Concept Flying Tourbillon GMT, where 'flying' could believably be replaced by 'shooting through hyperspace'.
£POA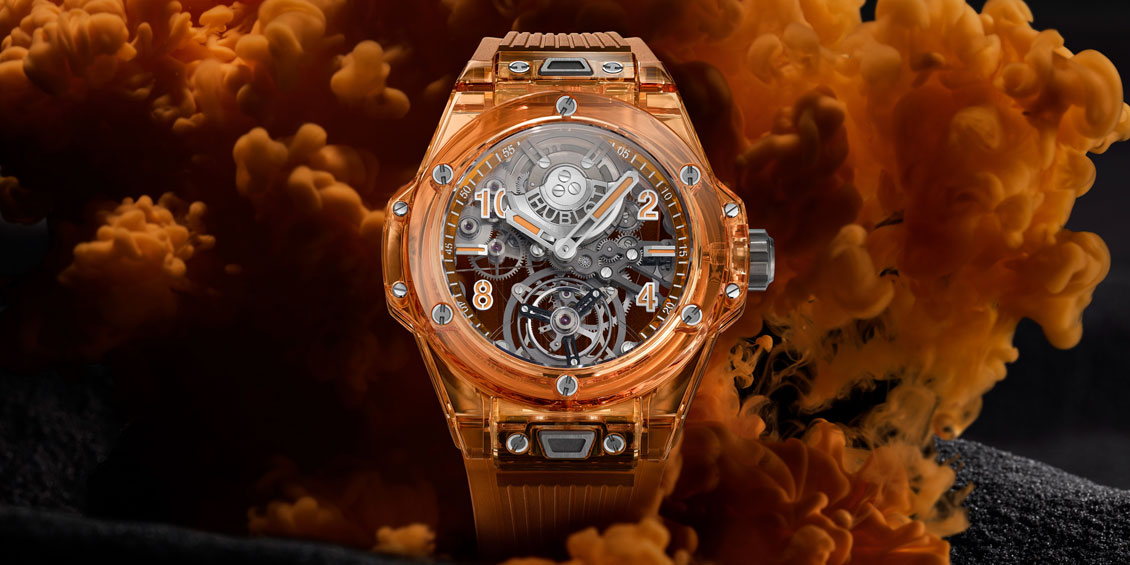 Vibrant coloured watches are stealing the spotlight and are being spotted on the ladies and gents who want to stand out from the crowd.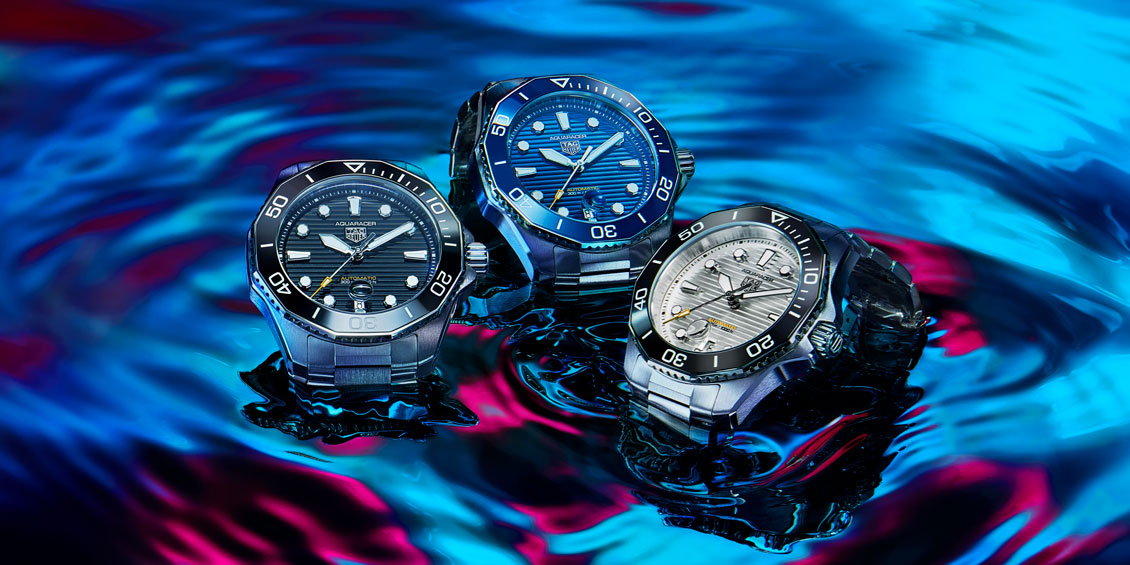 Even a pandemic isn't enough to stop Switzerland's watchmakers in their mountain tracks, reports Alex Doak, as April's pure-digital 'Watches & Wonders' trade fair proves in no uncertain terms.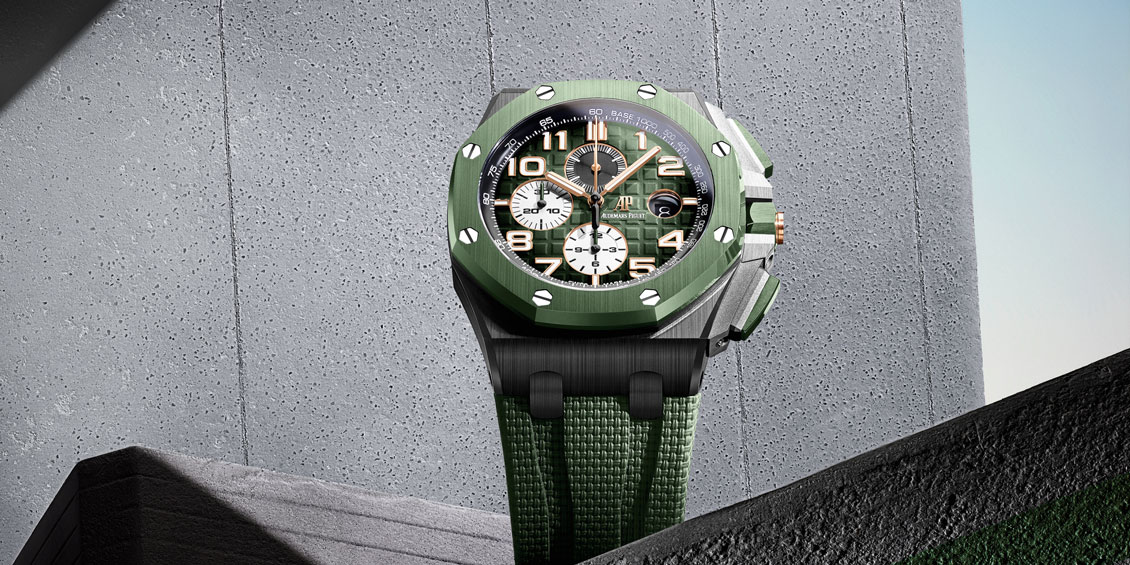 A must read for gents looking to update their watch collection. Dive into the world of luxury watches and discover Alex's Doak's definitive buying guide for right now.