AW17 MEET THE EDITOR
21st October 2017
Introducing Lynne McCrossan – a cashmere convert with style running through her veins. A respected stylist, writer and designer Lynne has provided the creative vision behind our latest edition of ROX Woman. Here she offers an insight into her passion for luxury and Scotland's timeless style.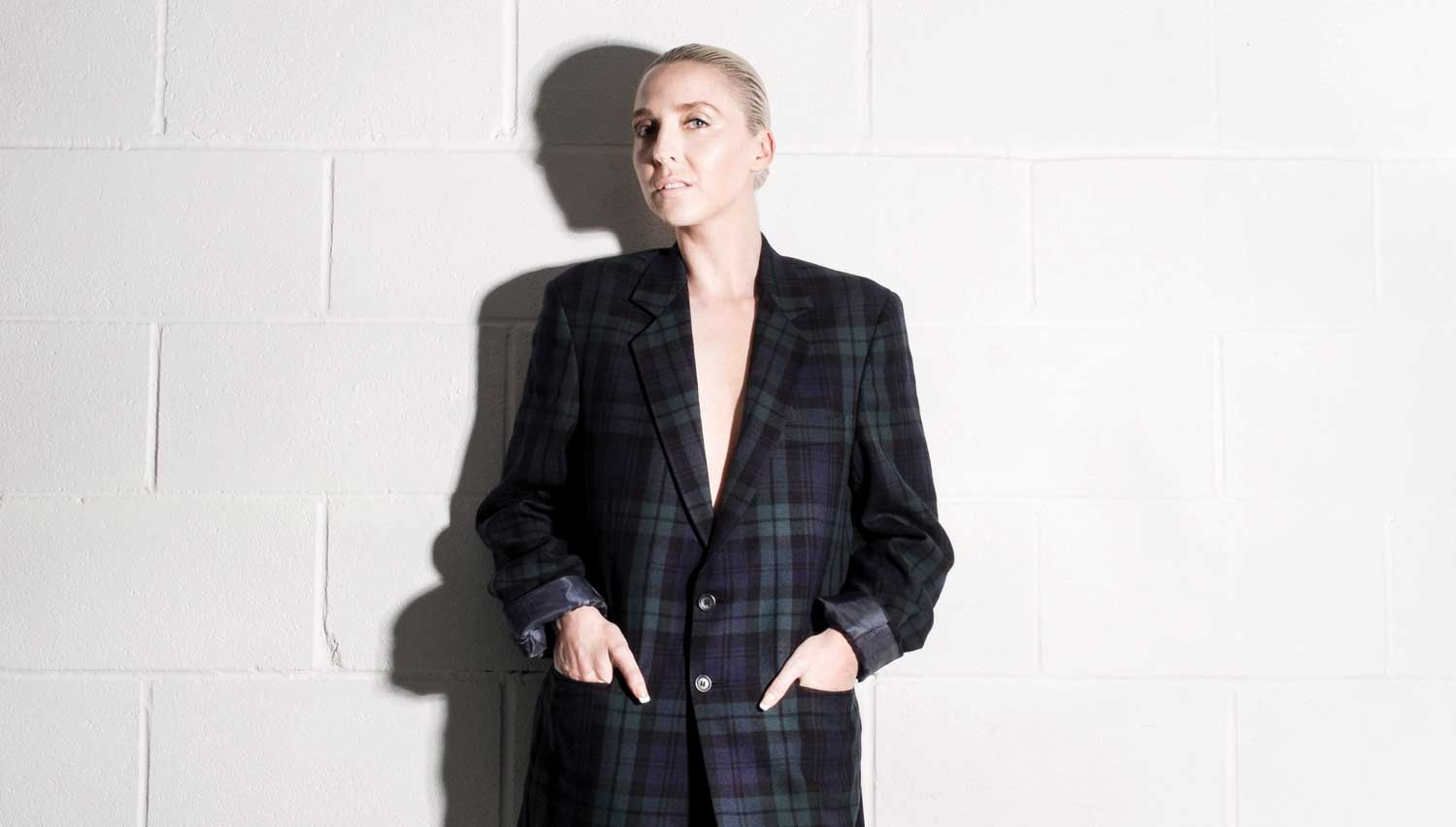 You never forget your first time.
It was a crisp winters morning in the capital. The cerulean sky doing very little to trap sub zero temperatures. Breathing looked like some smoke filled scene from a 1930s silent film. At the gateway to the Grassmarket stood an unassuming store with knick-knacks spilling out onto the street – the exact kind of place I feel at home shopping in. Manoeuvring a multitude of items at the front door would have put off any rummaging rookie, luckily I am made of sturdier stuff and on this frosty dawn was rewarded for my fashion foraging.
Between dusty dresses and sooty books a sunbeam lead me to a jumper, that on the surface looked rather retiring. Black crew neck, t-shirt shaped in nature. As soon as I held it I knew it was different. The feeling was like nothing I had experienced before.
I was 19 years old and in that moment a cashmere convert. As teenage years gave way to my twenties this tactile textile became omnipresent. As a fashion writer and stylist my quest to document all things mode meant that three seasons out of four cashmere would subconsciously find its way into my work. Scottish heritage was something I was resistant to, mainly due to the arrogance of youth and lack of a luxury budget.
This transient relationship with trends was breeding an osmosis-like appreciation for artisan items without me even realising. Editorial guidelines dictated the demographic I spoke to across print, radio and television. It would range from high street giants, fast fashion and young designers all the way up to investment buying, established fashion houses and iconic brands.
AS SOON AS I HELD IT I KNEW IT WAS DIFFERENT. THE FEELING WAS LIKE NOTHING I HAD EXPERIENCED BEFORE
That's when Chanel entered my orbit and everything changed. It was December 2012. Karl Lagerfeld was about to turn Linlithgow Place into his own personal playground and I was granted a golden ticket to the best show in town. Watching the couture float down the catwalk that night made me see, through fresh eyes, what we had here in Scotland – a textile industry unrivalled by anyone. From that night on I wanted to shout about it.
While writing my second book, all about the magical world of Scottish cashmere, my own collection manifested. The book showcased eight of Scotland's most successful and reputable mill alongside a styling masterclass of timeless cashmere pieces that would stay ageless in any wardrobe. It was during this really routine part of my job as a stylist, scouting the looks to be shot for the book that the wheels were set in motion. Inside the archive at William Lockie I set about finding the perfect argyle, houndstooth, t-shirt, wrap cardigan, hoodie and cable knit to be woven and photographed. I loved them so much I knew I had to create a capsule collection out of them and in August 2016 the book launched alongside my line. Four weeks after that I was pregnant with my second child proving the theory that there is nothing quite like a multitasking mother.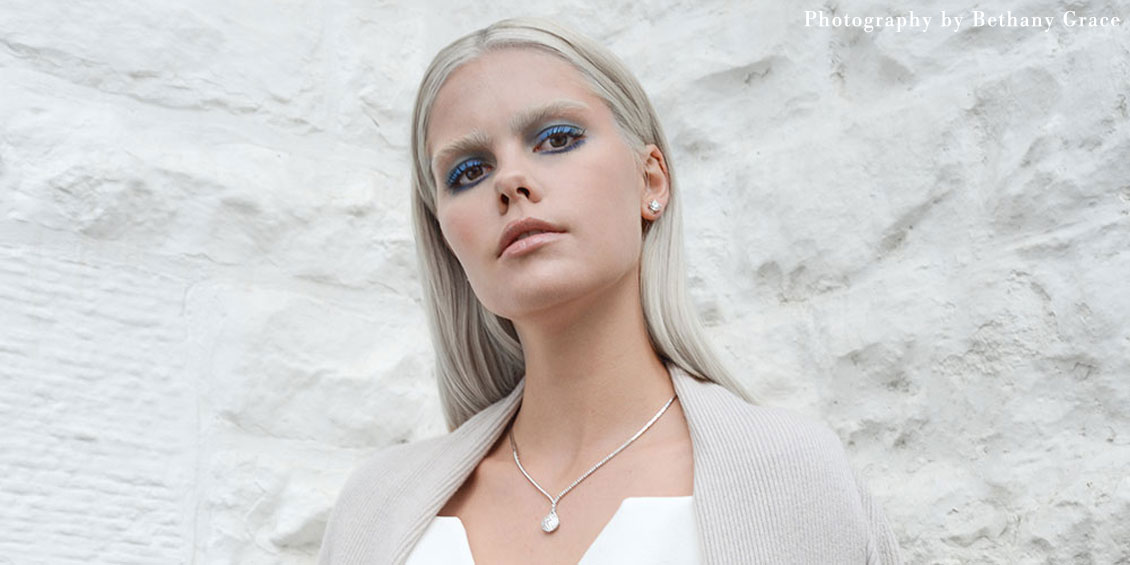 For some summer sun is the spice of life. Me, I need rip roaring fires and crisp chilly mornings to satisfy my soul. The allure of autumnal abundance in lashings of layers, be them jewels or knit, are the perfect preparations for a season of excess. Then when you feel like a fat Christmas turkey who can't take anymore, in swoops New Year like a breath of fresh air, bliss.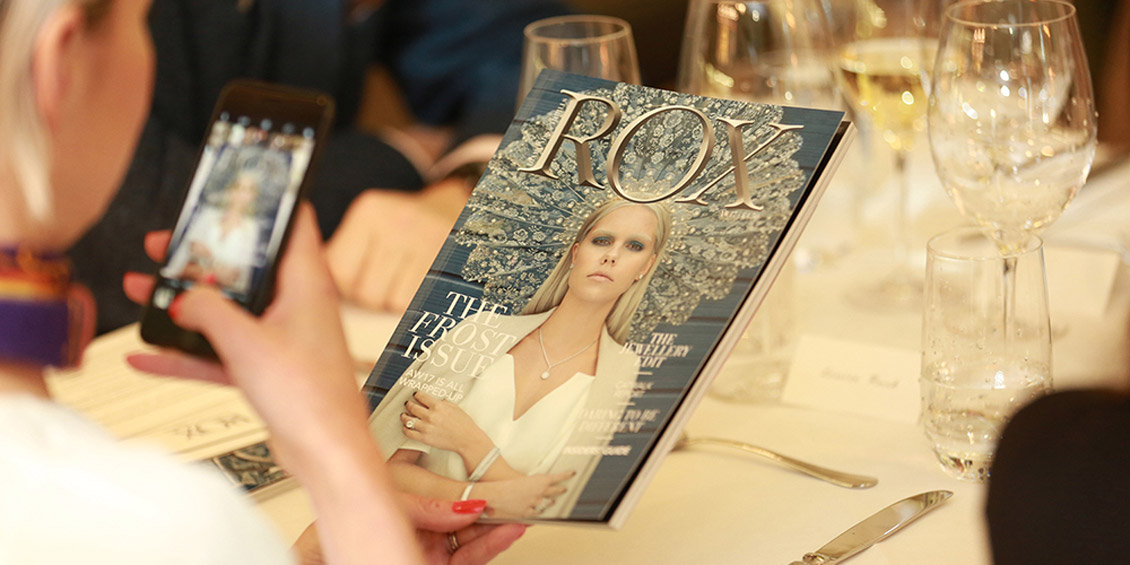 It was a night of diamonds and thrills at the ROX Magazine AW17 launch. We unveiled the latest editions of ROX Woman and ROX Man to press and social influencers at an intimate dinner in the Argyll Arcade Thrill Room.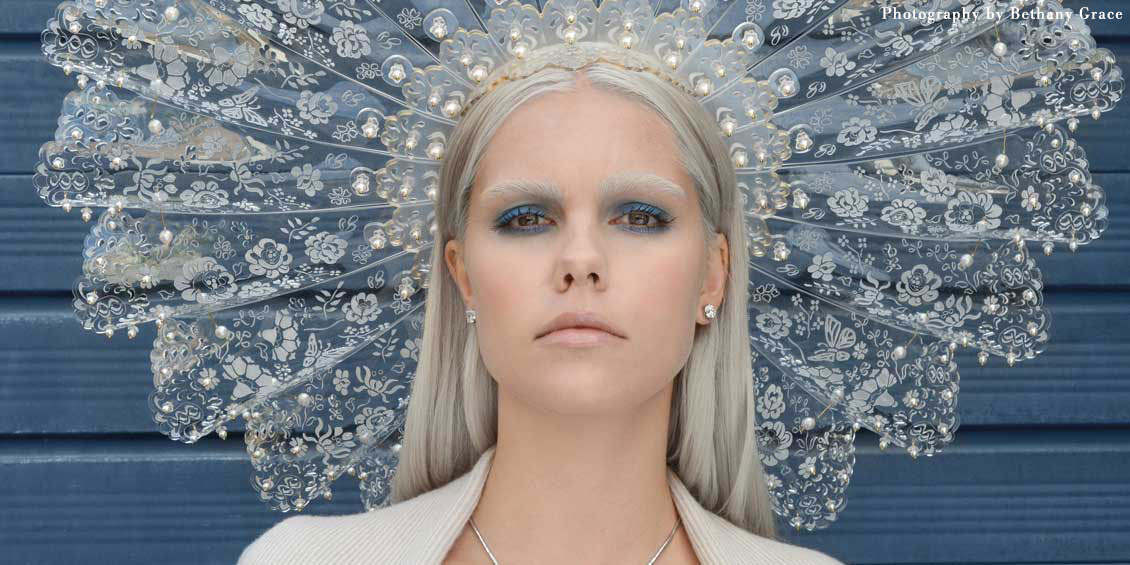 There is no need to step through your wardrobe and escape to Narnia this season, our urbanite Ice Queen shows you how to remain regal while looking cool.