HUBLOT & ROX JOIN FORCES TO SUPPORT ALAN SHEARER FOUNDATION
SPECIAL EVENT RAISES MORE THAN £300,000 TO FUND PIONEERING FACILITIES FOR THOSE LIVING WITH DISABILITY
7th May 2018
A glistening charity fundraiser to support people living with disability in Newcastle has raised more than £300,000. ROX and brand partner Hublot were thrilled to once again pledge their support to the Alan Shearer Foundation Ball on May 3 – with guests invited to enjoy an inspirational evening of music, laughter and friendship to raise money for the cause.
Founded in 2012 the Alan Shearer Foundation has offered highly specialist disability, respite, residential and social provision for people living with complex disabilities and acute sensory impairments. Thanks to the dedicated fundraising, the Alan Shearer Foundation has raised an incredible £320,000 to fund the pioneering facilities for disabled people at its Centre in Newcastle.
Hosted by Strictly Come Dancing star Anton Du Beke and featuring performances by comedian Michael McIntryre and singer Beverly Knight there was entertainment for all to enjoy. However, guests were treated to a truly remarkable evening – with Hublot donating not one but two limited edition timepieces exclusively to support the cause.
The Swiss watchmaker, renowned for continually pushing the boundaries of precision and style, unveiled the dedicated Big Bang Chronograph Retrograde Unico Special Edition Alan Shearer. Inspired by the illustrious career of the record holding Premier League scorer as well as Shearer's astounding history representing England, each limited edition timepiece features accents of red and white throughout the dial with a proud England inspired strap crafted from schedoni leather. Meanwhile the caseback of each piece features the distinctive logo for the Alan Shearer Foundation and each marked with Special Piece in a nod to its exclusivity.
And with one timepiece auctioned off to the highest bidder and the second gifted to the winner of the raffle, Hublot helped raise £75,000 for the organisation.
Speaking of the continued support from Hublot, Alan Shearer said: "My relationship with Hublot has grown over the past 10 years and I am honoured to have them alongside us this evening.
"This year in addition to the special piece to be auctioned with all proceeds going to the Alan Shearer Foundation they also offered a watch for the raffle. I am so thankful for everything they have done for my Foundation and look forward to working together again in the future."
Benoit Lecigne, Brand Director for Hublot United Kingdom, France, Belux & Eastern Europe, added, "Once again we are proud to be alongside Alan Shearer and to have the opportunity to support his honourable charity work.
"We are delighted the Big Bang Chronograph Retrograde Unico Special Edition Alan Shearer watches has this year again raised an impressive figure in aid of this remarkable charitable cause."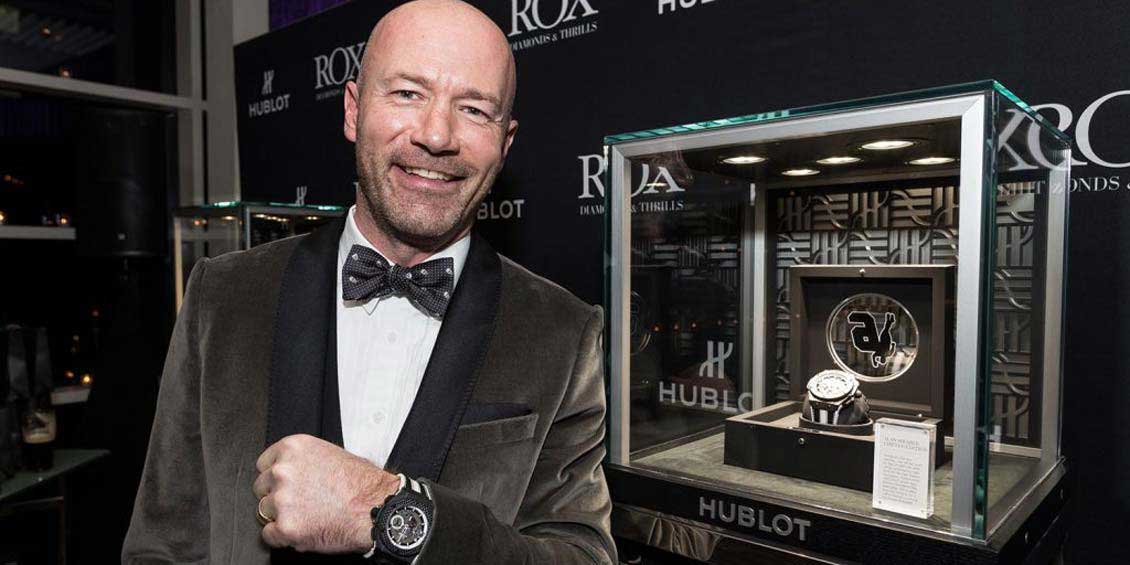 ROX & Hublot joined forces to support Alan Shearer's Charity Ball. The fifth annual charity ball in support of the Alan Shearer Foundation – the dedicated fundraising arm for the Alan Shearer Centre – has raised £380,000, more than double last year's figure, to help fund the pioneering facilities for disabled people at the Centre in Newcastle.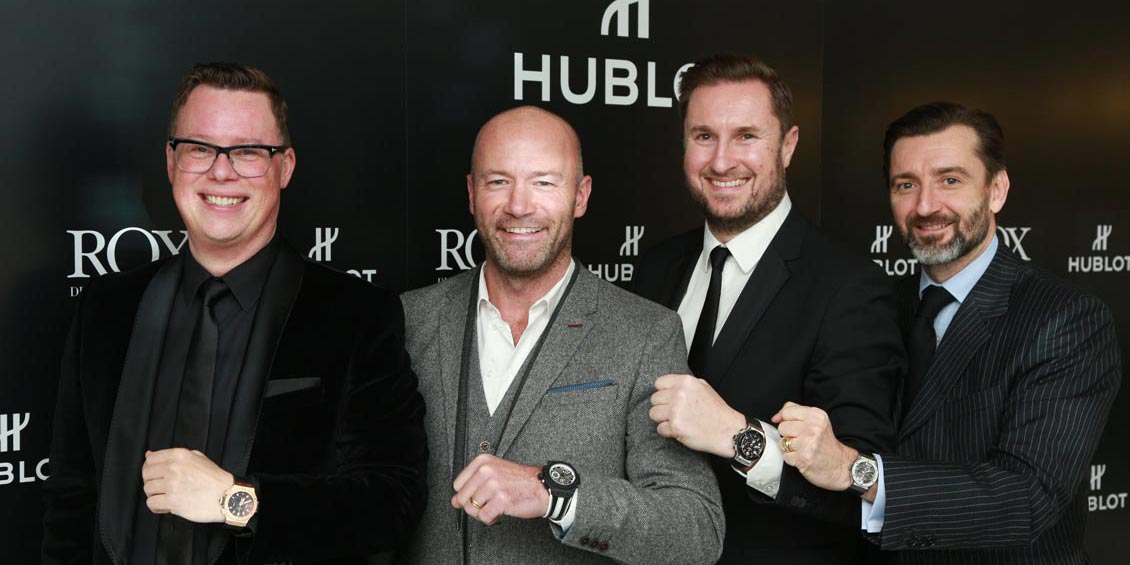 With Christmas around the corner, and festivity in the air, what better time to hold the event of the year – The Hublot All Black Party. To celebrate 10 years of the All Black concept, ROX and Hublot partnered up to throw the event, showcasing the brands best timepieces and inviting along a very special guest, football legend and friend of Hublot, Alan Shearer.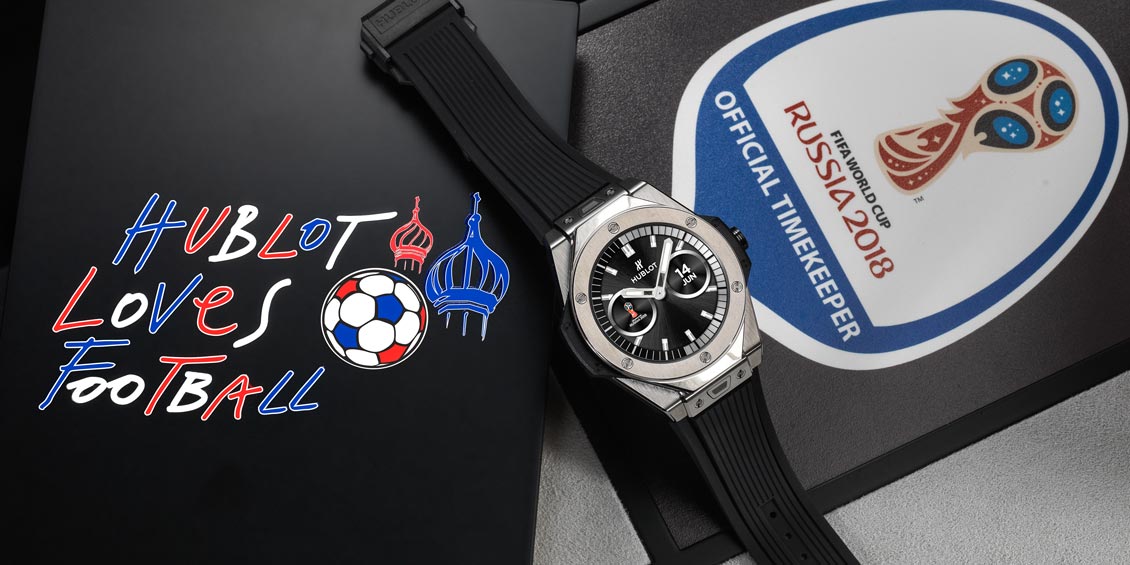 Hublot isn't a brand that is scared of trying new things and that is clearly obvious with the new Hublot Big Bang Referee 2018 FIFA World Cup Russia connected watch. Just 2,018 lucky football fans will get their hands on the limited edition model.