17th May 2018
With Meghan Markle and Prince Harry's nuptials just around the corner, we look at what your engagement ring says about you and look at how to accessories with diamonds for your big day. Words by Laura McCreddie-Doak.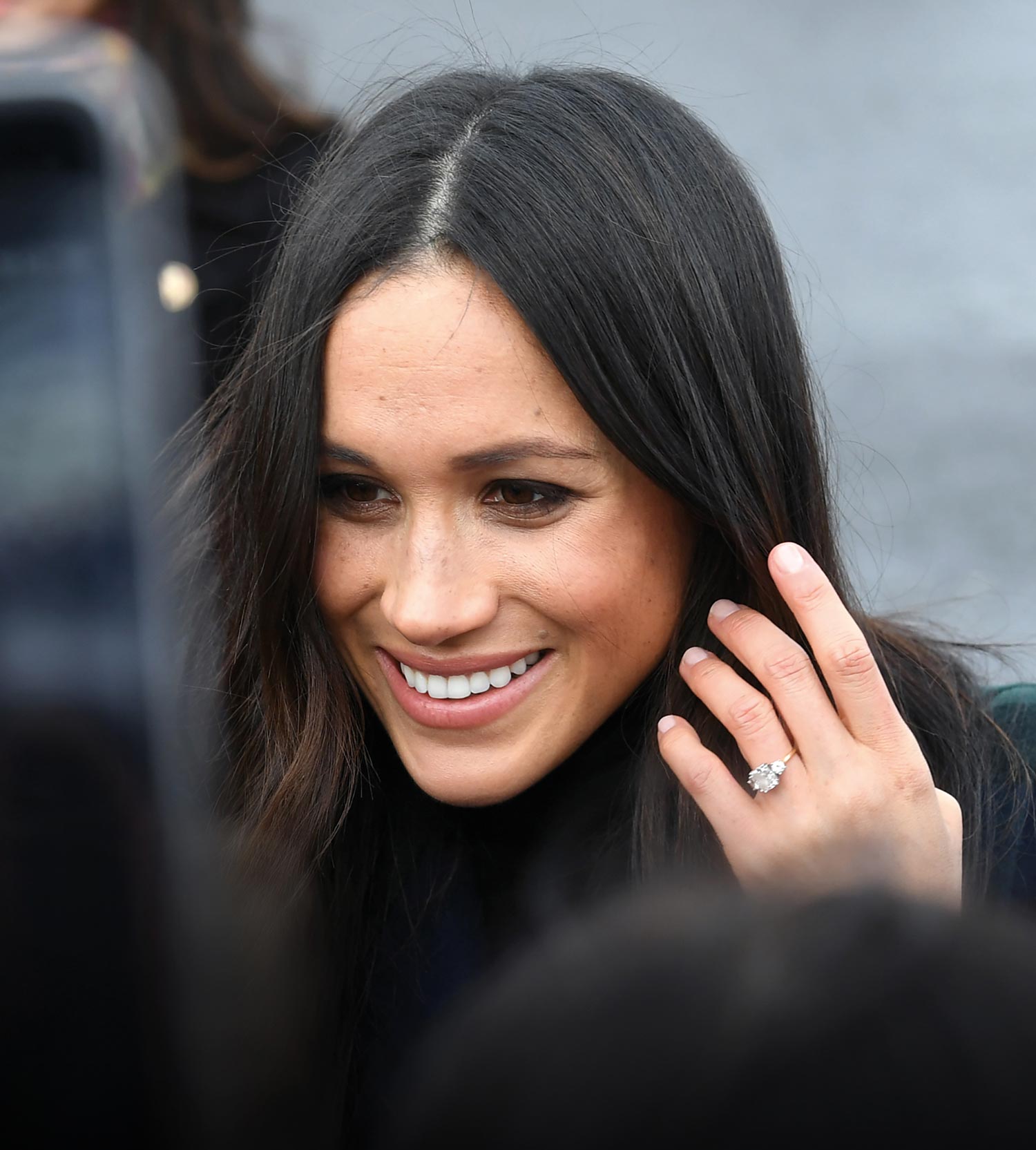 Doug Peters/EMPICS Entertainment
When Meghan Markle and Prince Harry stepped into Kensington Palace gardens and allowed the amassed reporters and global public a glimpse of the ring it was inevitable that it was going to change engagement jewellery trends for the year ahead.
This time it wasn't an oval sapphire surrounded by 14 solitaire diamonds. Always one to do things a little differently from his brother, Prince Harry had instead designed the ring himself. At its centre was an estimated three carat diamond from Botswana, a country that holds special significance for the couple, flanked by two diamonds from Princess Diana's personal collection. The trio of stones were set on a yellow gold band, which means that this variation of the precious metal will be receiving a boost this year, having taken a back seat to rose recently.
Three-stone diamond engagement rings are nothing new. Many couples choose them because the trio of stones can be seen to represent "past, present and future" or "love, friendship and fidelity". Given his comments in the interview the couple gave following their announcement, the latter might have more meaning to the couple.
"[The side diamonds] are from my mother's jewellery collection to make sure that she's with us on this crazy journey together," said Prince Harry in the interview.
Although Prince Harry opted for a cushion cut diamond flanked by two round stones, that isn't the only option when it comes to trilogy rings.
For a more Art Deco look, you can have all three stones in an emerald cut or opt for a princess cut, you can even have the central stone as a sapphire. It all depends on your personality because when it comes to an engagement ring, the stones have a lot to say about you.
Speaking to Vogue.com, Olivia Landau, a New York–based private jeweller said: "A diamond is very personal and very pricey. It's important to ensure that you fall in love with the stone when your significant other makes the big purchase. Trying different styles is a great was to get a sense of what you like on your hand – there are no wrong choices in choosing a diamond cut but knowing your personal style and what you'll feel most comfortable wearing can help your soon-to-be fiancé make the right decision."
According to Landau, a round cut suits someone with more traditional tastes, emerald is for those who favour "classic with a twist". Those who favour cushion cut stones have a feminine yet trendy style, which oval lovers are usually ahead of the trends.
While you might not want to distil your entire personality into your engagement ring, it is worth taking advice from diamond experts to help decide what style suits you. Engagement rings are ROX's speciality – they not only know their diamonds, which are sourced from around the world, but thanks to the uniquely personal service you get at every store, they also know people and will be able to select the ring that is the perfect fit both with your style and your personality.
As well as sparking a trend for trilogy rings, Prince Harry will no doubt have encouraged a few grooms-to-be to go bespoke. And that's definitely something to consider talking to ROX about. Take a seat in the Thrill Room and have the team talk you through everything from diamonds and design options to the metal that best suits your skin tone.
These days, however, it doesn't stop with the engagement ring and wedding band, more and more brides are investing in suites of jewellery for the big day.
According to Brides magazine, chokers, such the stunning double strand necklace from ROX's new season diamond collection are big news, which act as a perfect foil to a more simple style of dress. Accessorise with delicate drop earrings so as not to distract.
However, as with everything in fashion, just because one thing is a trend doesn't mean its opposite isn't also doing the rounds, which is why in complete contrast, statement necklaces are also big for 2018. The British jeweller has a fabulous selection of diamond necklaces that will certainly be visible from the back of your wedding venue. All of the brand's exquisite diamond piece are made in Britain by some of the most skilled craftsman in the trade and, because diamonds are its speciality, you won't find better quality stones anywhere else.
And diamond jewellery isn't just for the bride – ROX's delicate diamond pendants make the perfect "thank you" gifts for your bridesmaids, mother-in-law or just yourself for planning such a fabulous day.
As for what Ms Markle will be wearing on the big day?
Time will tell, however, there's no denying that she'll bring her own distinctive style to the wedding of the year.
Watch out for the next Wedding Fayre coming to a ROX boutique near you soon.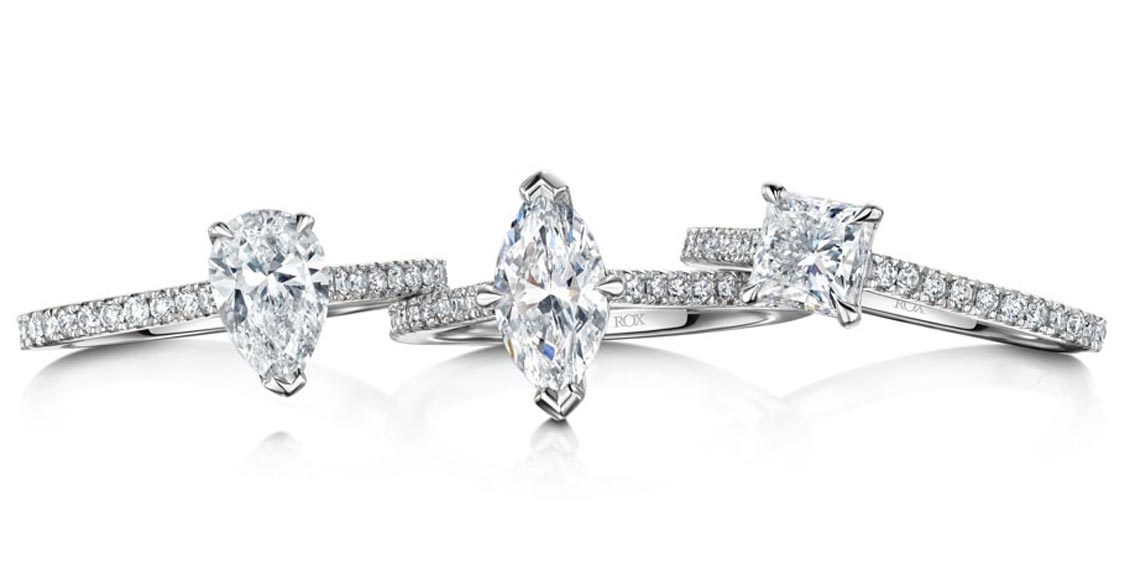 Let us help you capture your story – your past, present and future – with the perfect diamond engagement ring. We carefully handpick each diamond for its superior cut, presence and above all beauty. The remarkable quality of our diamonds is behind everything we do and it's reflected in our DNA.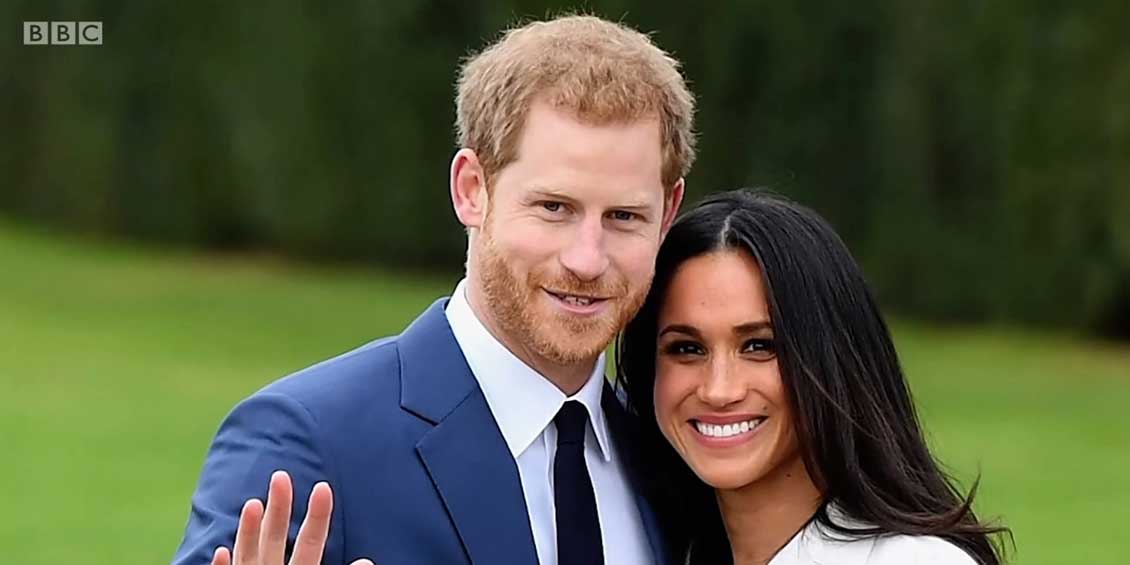 As far as engagements go it doesn't get much better than a royal proposal. As excitement sweeps the nation following news of Prince Harry and Meghan Markle's recent engagement and royal wedding viewing parties are pencilled in diaries for May 2018, the retail industry is already benefiting with many reporting a positive impact on sales which they are attributing to royal wedding fever.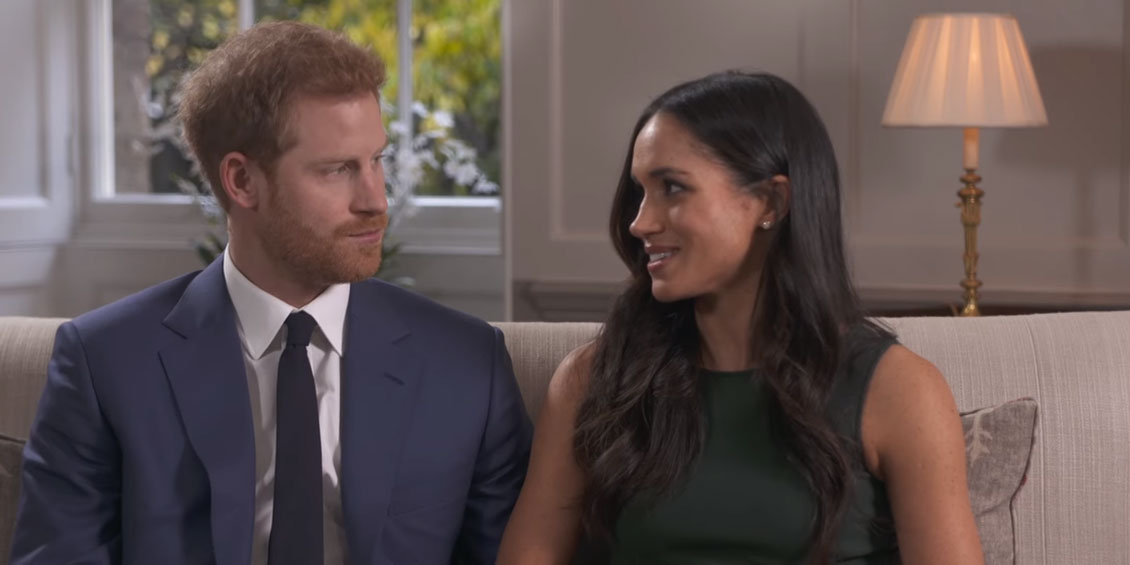 As we countdown the days until Prince Harry and Meghan Markle say 'I do' royal wedding fever is taking the nation by storm. It's a fairy-tale that has captured hearts across the Atlantic as the dashing prince and American actress prepare to tie the knot on Saturday, May 19 at St George's Chapel within the picturesque grounds of Windsor Castle.