PAINSTAKING PERFECTION
23rd February 2017
Of all the wonderful pieces unveiled in Geneva this year very few made an impact quite like the newly reinvented Hublot Big Bang Sang Bleu collection. Building on their relationship with Maxime Buchi – founder of Sang Bleu – and the unprecedented success of the first collaborative effort, Hublot have this time released, not one, but three new timepieces sure to whet the appetite of watch lovers the world over!
The form of this watch will be familiar to admirers of the first Sang Bleu timepiece, as Hublot have retained the octagonal hands, embossed strap and hexagonal bezel and case decoration – all designed by Maxime himself. This luxury timepiece takes the underlying themes of minimalism and modernity and applies these to the material choice as well. With a case and bezel crafted from polished and satin finished black ceramic, and a matching black finish on the hands and dial, the simplicity here really brings the Sand Bleu to life. This timepiece is limited to 200 pieces worldwide.
The Sang Bleu King Gold is an excellent option for those of us with a taste for gold, but who also enjoy timepieces with a modern twist. Hublot have always recognized the importance of developing the best possible materials for use in their watches, so it's no surprise that the King Gold used in this watch has a few secret ingredients! Rather than use standard 5N 18K red gold the ingenious metallurgists at Hublot discovered they were able to increase quantity of copper to create a much deeper red, and then stabilize the colour and neatralise oxidation by adding Platinum. This timepiece is limited to 100 pieces worldwide.
Last but absolutely not least we bring you the Titanium Pavé; a timepiece which also utilises the Maxime Buchi designed case, strap and dial, but adds some serious sparkle in to the mix. The 45mm case of the Titanium Pavé is set with 256 diamonds, and 132 go in to finishing the bezel, giving a combined carat weight of just over 2.50cts. Consistently working to combine the worlds of Haute Horlogerie and Haute Joaillerie, Hublot have developed skill with diamond setting that is absolutely second to none. This timepiece is limited to 200 pieces worldwide.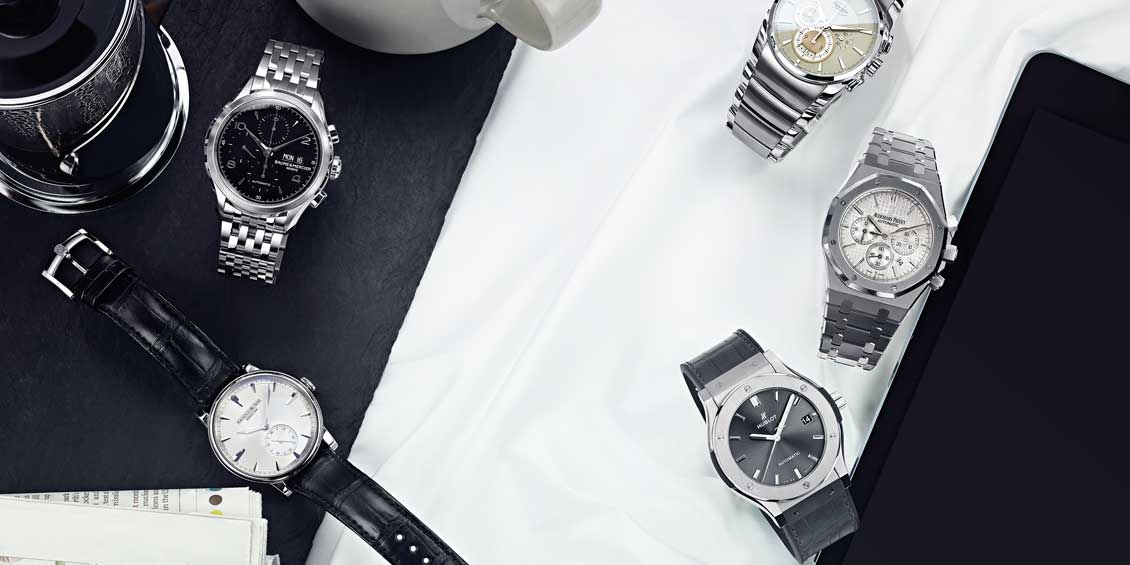 Building a watch collection is a lifelong journey with big brand milestones along the way. However, there comes a time when your watch just isn't cutting it and it's time to invest in something new.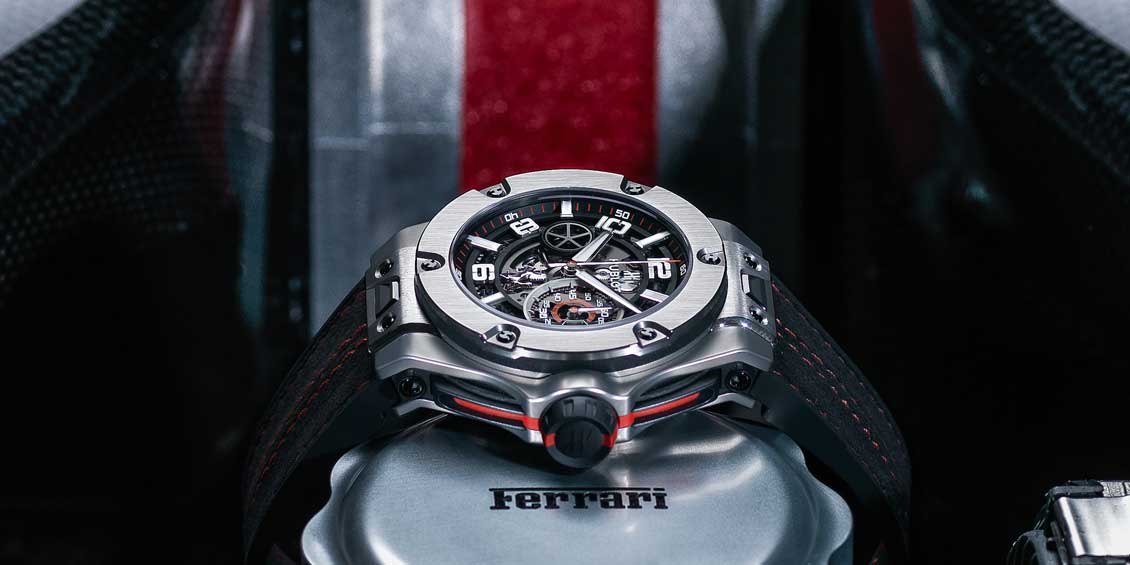 Interest Free Credit (0% typical APR) is a loan that can be applied to an item purchased in one of our boutiques or online. The loan is completely interest free and you pay-off the loan in affordable monthly instalments over an agreed period. Finance is subject to status, terms and conditions.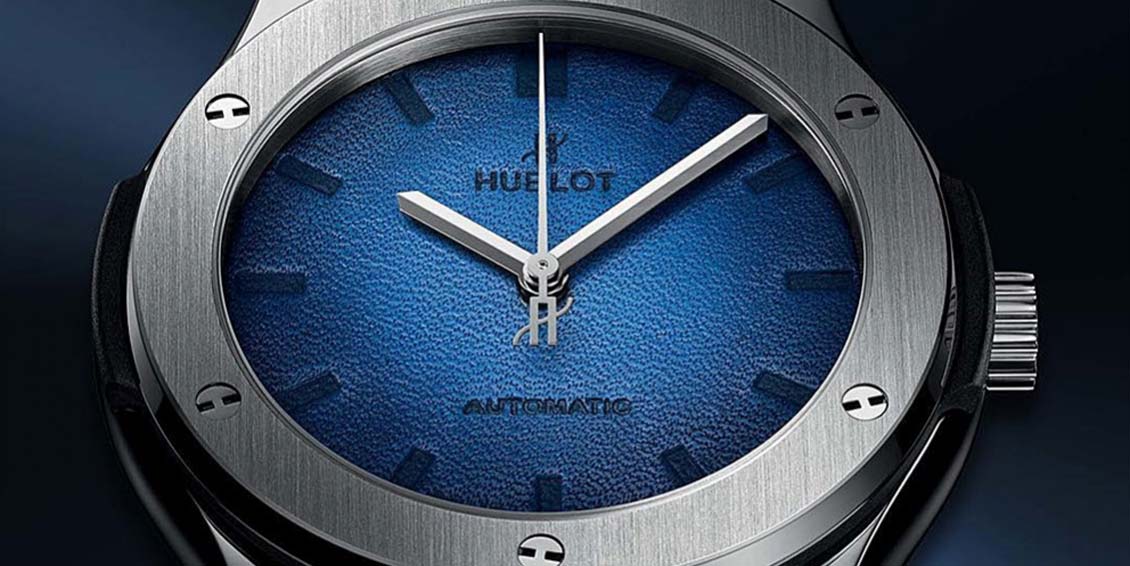 Partnerships and collaborations occur frequently in watchmaking, and it is easy to see why they are so useful. In a successful collaboration both entities are able to demonstrate their skill, their creativity and often the work of the other party becomes a vital source of inspiration.