FROM THE FROW
26th July 2018
Forget about a pristine look – come springtime, it'll be time to embrace your nonchalant streak, reckons The Jackal magazine's deputy editor, Aleks Cvetkovic.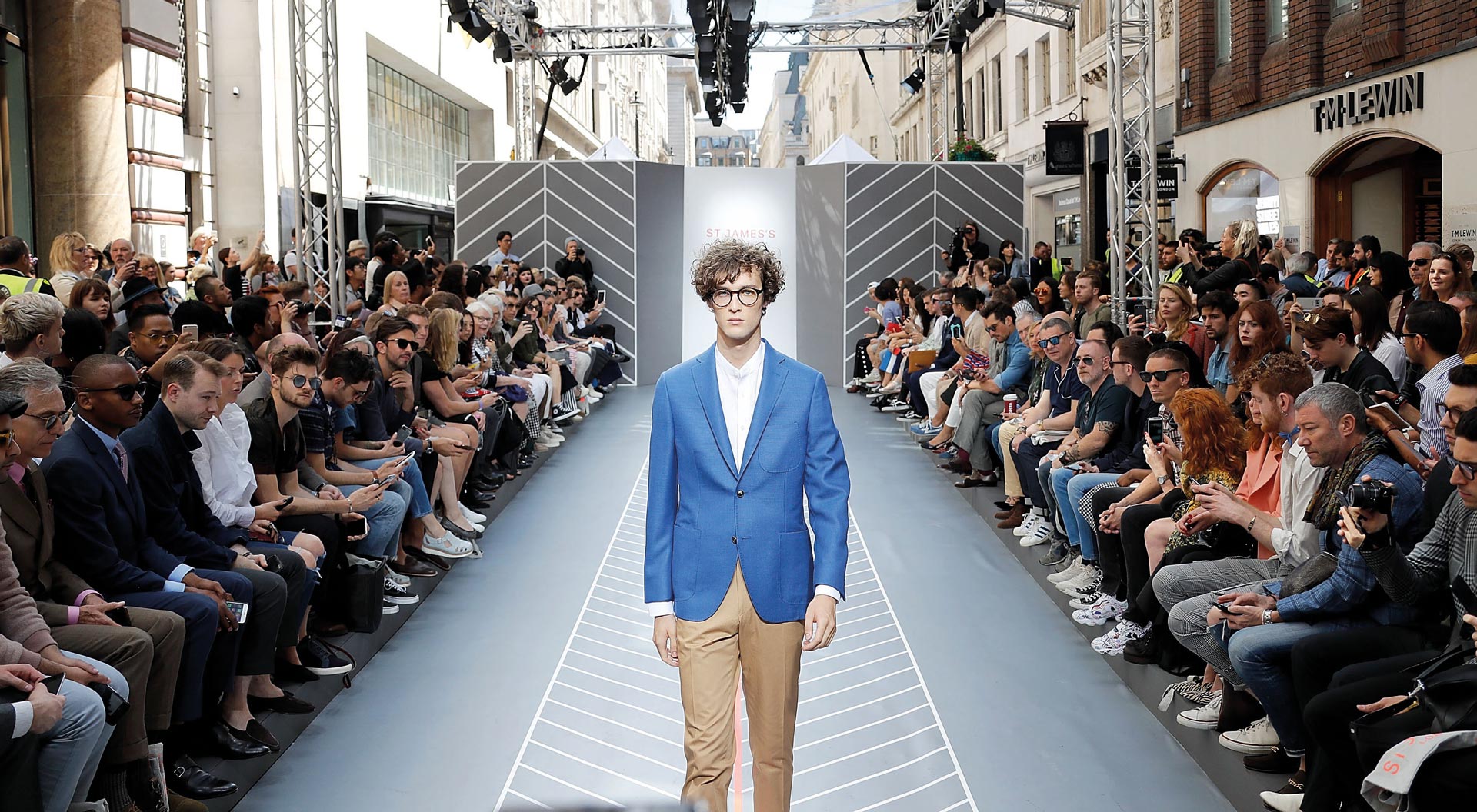 What could one say about London Fashion Week Men's SS18 back in June? Normally Fashion Week zips by in a whirl of by-the-hour catwalk shows, torrents of champagne and incessant bouts of vacuous giggling, but this one was rather demure.
There were fewer heritage brands exhibiting than normal but that's not to say there weren't some real stand-outs, first and foremost among which has to be Kent & Curwen. Newly revitalised care of some investment from David Beckham, who's become something of a poster boy for the brand, K&C seems to be moving from strength to strength. This season's presentation-cum-catwalk in Covent Garden built on the success of January's show and the collection was full of character.
A variety of voluminous raincoats with old English aristocratic design cues (raglan sleeves, half-belts and angular, oversized revere collars), sat over rugby shirts, knits and a range of earthy striped collegiate blazers. The collection more than lives up to its billing as a modern, reimagining of the uniforms of Oxbridge sports teams from yesteryear, but is far from old fashioned. Even the un-buttoned starched shirt collars on show came across as a tongue-in-cheek play on sartorial tradition. Despite the boating blazers, the collection felt unashamedly relaxed and care free; throw-on sporty looks for those who enjoy dressing preppy style down.
Dressed down tailoring is clearly something of a trend for SS18. Richard James presented a similarly easy collection inspired by the the work of Ellsworthy Kelly and America's 1950s arty East Coast 'Atlantic' aesthetic. It made a chic impression with its candy coloured palette and sophisticated use of texture. Sage green, dusty pink and turquoise mix with taupe and cream to create a collection that feels like a breath of fresh air.
The St James's show always brings a great energy to Jermyn Street, and the Saturday morning didn't disappoint. Dozens of looks glided down the catwalk, all styled from this season's collections by GQ fashion editor, Grace Gilfeather. The show deserves a special mention because its the only event during Fashion Week that attempts to engage the public at large, or offer something consumer facing. Again, pops of block colour and dressed-down separates were running themes. Nothing too complicated, nothing too stiff.
All of which contributes to the impression that British menswear is coming over all louche. Even traditionally formal brands are throwing off the shackles of old-fashioned suiting in favour of menswear that's less polished.
It seems it's time to start thinking like a playboy. After all, it was Gianni Agnelli who said 'throw your clothes on like you don't care how you look, and you'll be the best looking man in the room'. To a greater or lesser extent, this season British fashion seems to have embraced the same ideal.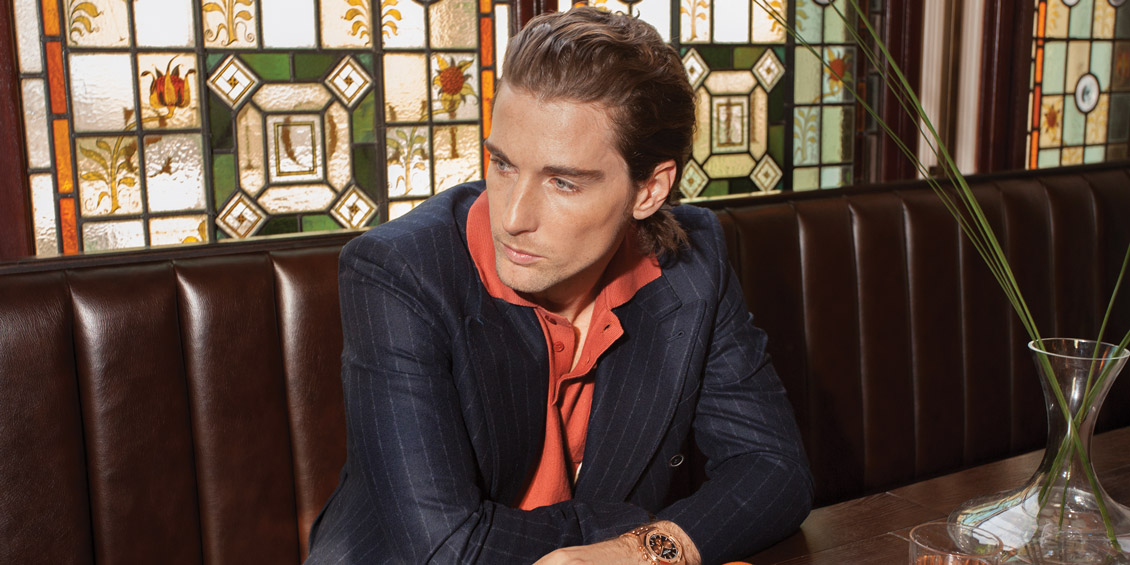 Not afraid to stand out from the crowd the modern ROX Man expects the unexpected and is always prepared.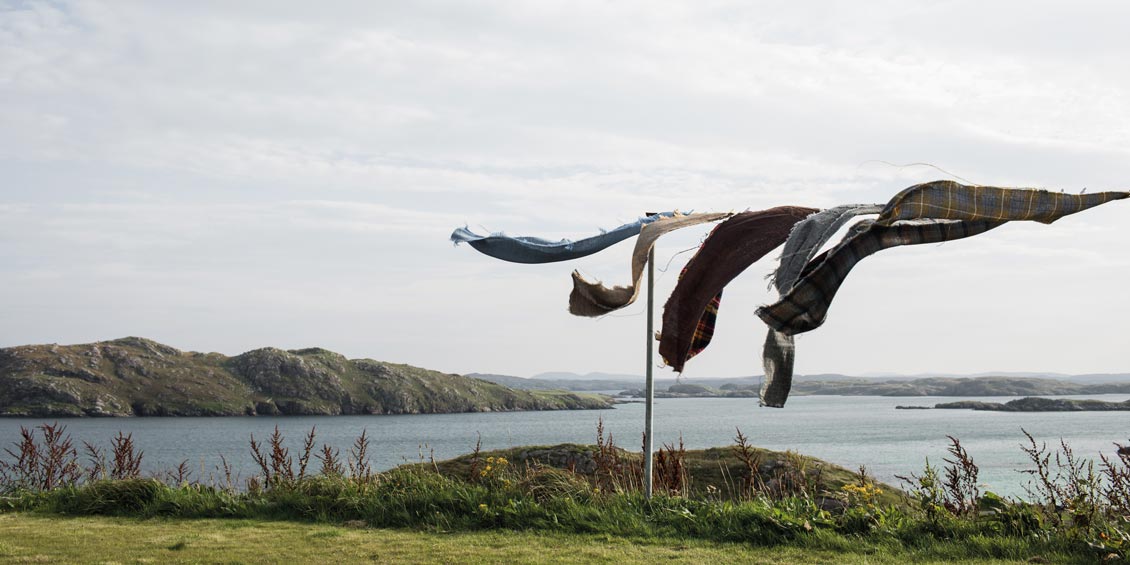 There is tweed, and then there is Harris Tweed – still hand-made on the Outer Hebrides, according to a jealously guarded historical code that makes traditional horology seem positively Space Age. Words by Alex Doak.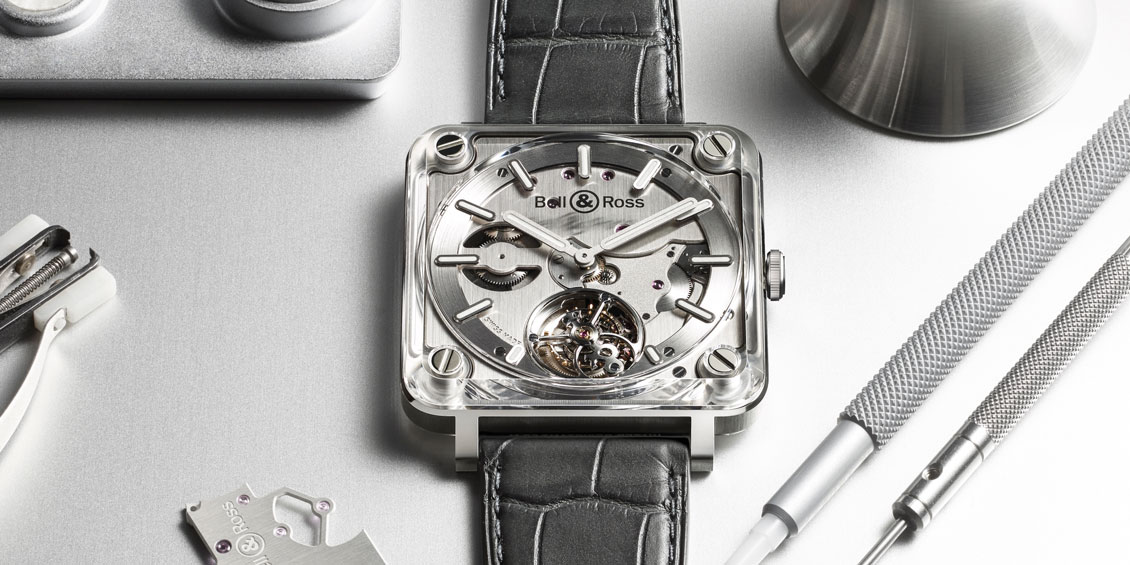 The definitive directory of what you should be wearing on your wrist right now.