THE BIG CLOTH
19th June 2018
There is tweed, and then there is Harris Tweed – still hand-made on the Outer Hebrides, according to a jealously guarded historical code that makes traditional horology seem positively Space Age. Words by Alex Doak.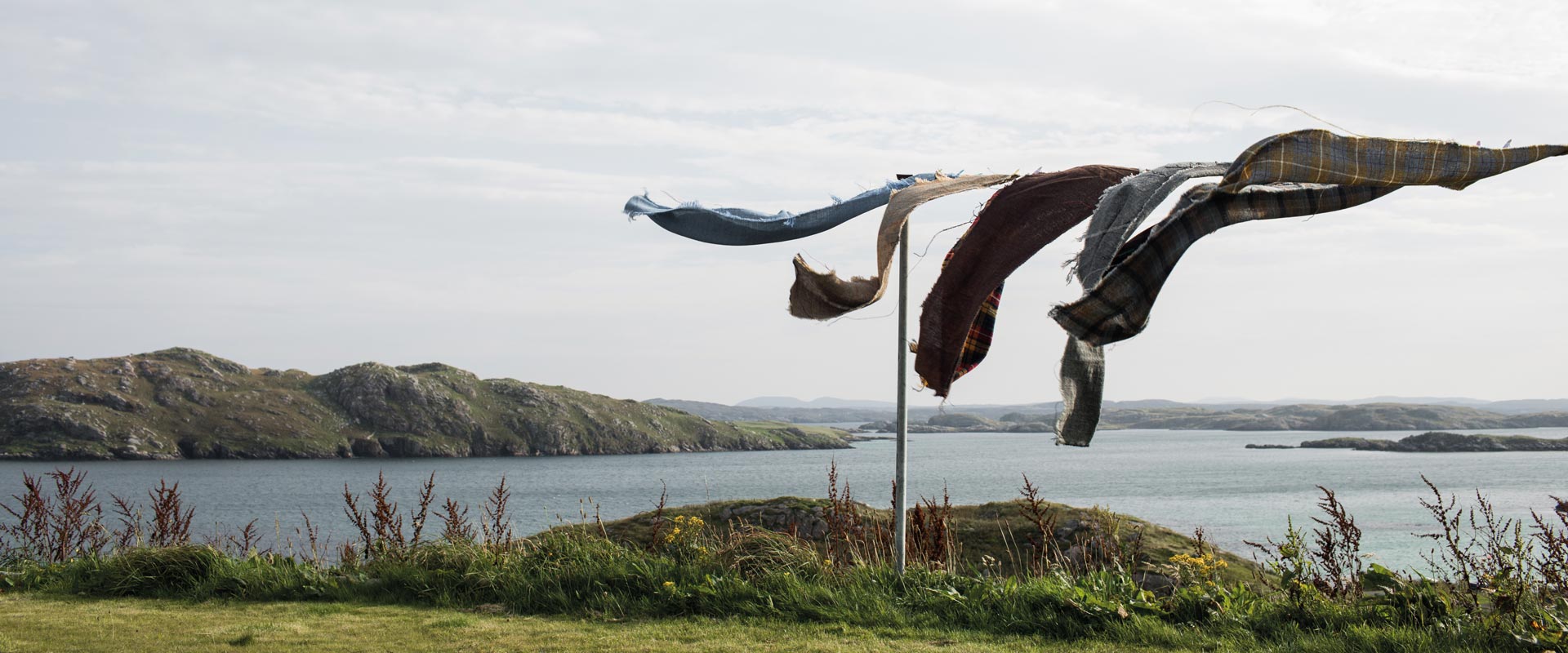 Harris Tweed Photography by Richard Gaston
It was the harsh, isolating winters of the Jura and the metal ore of the surrounding mountains that drove 18th-century cattle farmers to experimenting with clockwork in their own homes; by the same token, it was indigenous sheep farming, unforgiving weather and the rugged beauty of the islands that inspired Scotland's most famous wool – unlike watches nowadays, still woven at individual homes, or 'crofts'. Mandatorily, in fact.
So-called 'Clo Mor', or 'The Big Cloth' is the only fabric in the world governed by its own Act of Parliament. Passed in 1993, the Harris Tweed Act even established a new statutory body, the Harris Tweed Authority, who guards the hallowed Orb Trade Mark (ironed onto every 50 metres of certified cloth) and police highly focused parameters:
"Harris Tweed means a tweed which has been hand woven by the islanders at their homes in the Outer Hebrides, finished in the islands of Harris, Lewis, North Uist, Benbecula, South Uist and Barra and their several purtenances and made from pure virgin [Scottish or English] wool dyed and spun in the Outer Hebrides."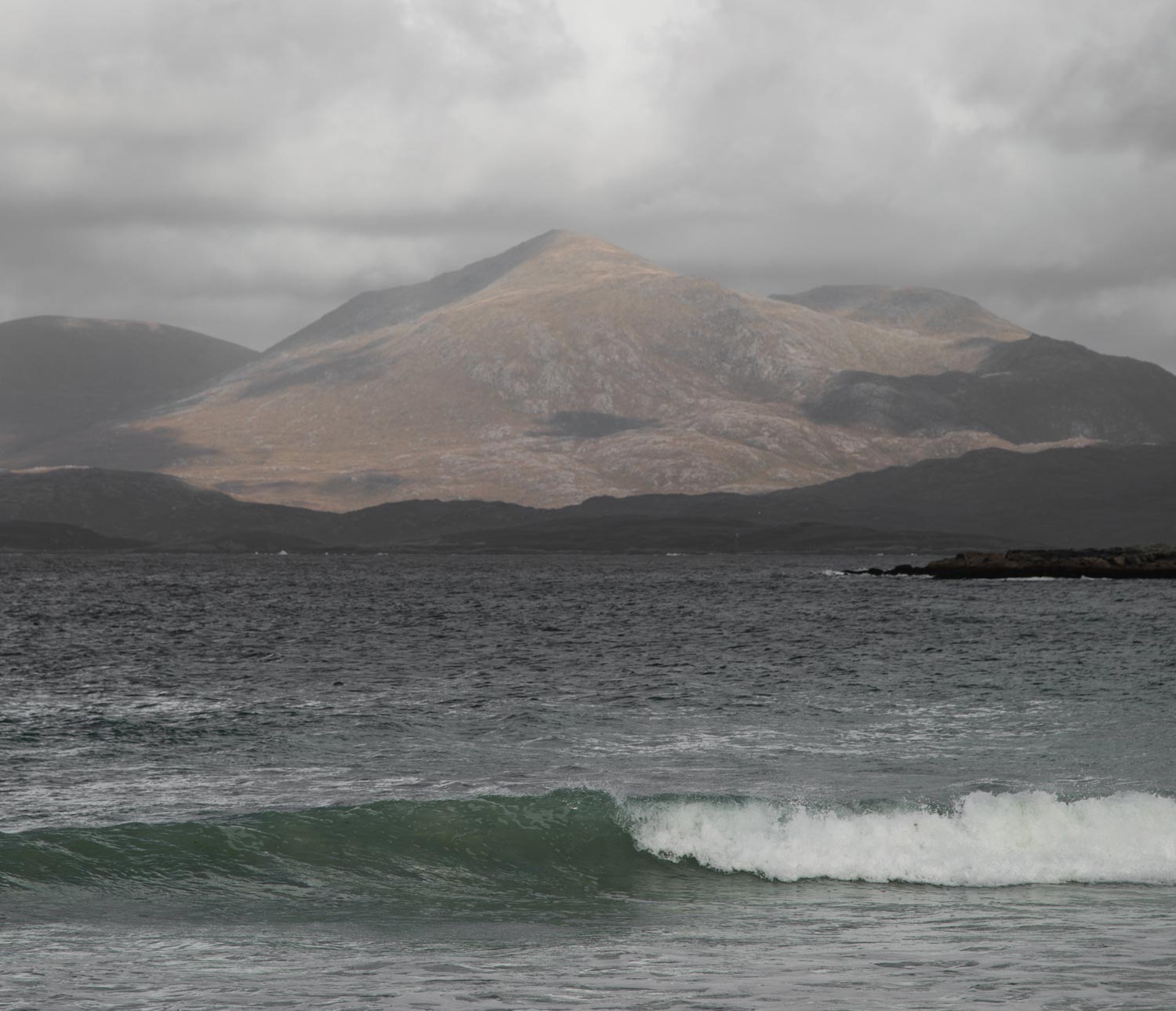 The islanders of Lewis, Harris, Uist and Barra produce this luxury cloth entirely by hand and have long been known for the excellence of their weaving. However up until the middle of the nineteenth century, their cloth was used only on their crofts or sold at local markets. It was 1846 when Lady Dunmore, widow of the landowner of Harris, the Earl of Dunmore, chose to have their clan tartan replicated by Harris weavers in tweed.
The results proved so successful that Lady Dunmore introduced the tweed to her wealthy friends, further afield – even Queen Victoria's inner circle – and as a result of her enthusiastic work, trade of the island cloth was soon established with merchants across the country.
It was the latter who, anecdotally at least, bestowed the erroneous 'Tweed' name. Having misread a hand-written sales docket listing 'twill' fabric, the hapless if influential salesman naturally assumed it had something to do with the Scottish borders' river, a mere 300 miles from the Isle of Harris.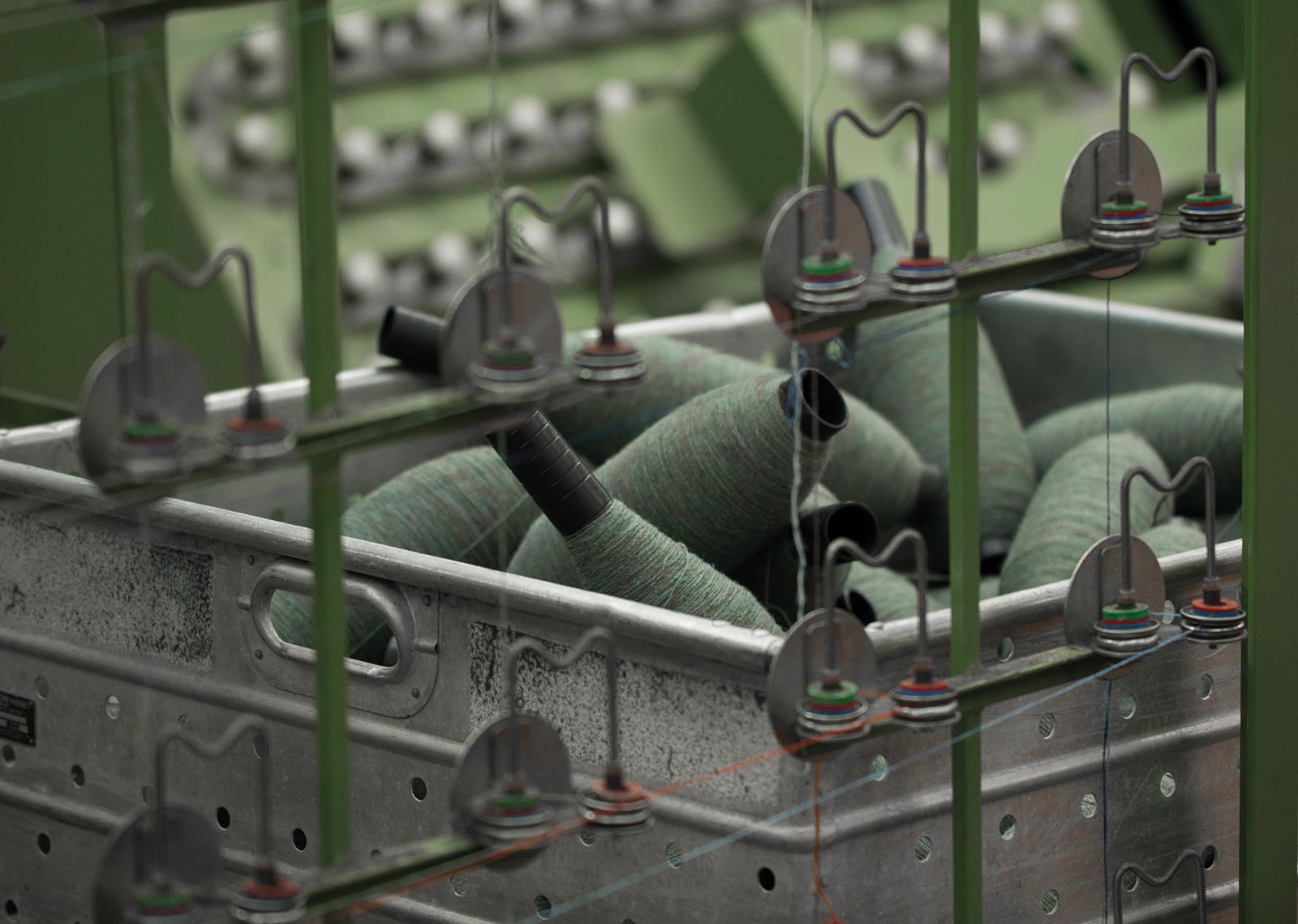 At the heart of the craft lies the relationship between the hundreds of self-employed 'weavers' and just three 'mills'. Neither can survive without the other and their shared history truly tells the story of the cloth. The Harris Tweed weaver is a true artisan, the master of his loom in the same way a musician relates to his instrument. Each loom will have its own sound, quirks and idiosyncrasies and only the weaver will know how to get the best from it. Sat alone at home, it may take a weaver hours to ready his loom for weaving a new cloth, in either basic twill, herringbone or complex check patterns, then creating just four metres of tweed an hour once underway, watching constantly for flaws.
However the weaver is only part of the story. Without the skill of the millworkers there would be no yarn to weave. Harris Tweed Hebrides is the biggest of the three mills, producing 65% of the world's supply. Its experienced and impassioned wool dyers, blenders, yarn spinners and warpers all work to provide yarn to the weavers, before finishing the cloth, stamping, marketing and selling.
Unlike other, less-discerning tweed makers who tend to use Merino from as far away as Australia, Harris Tweed Hebrides produces yarn using nothing but finest Scottish Cheviot wool. And it is literally 'dyed in the wool', before being carefully teased and blended to create a multitude of yarn colours from over 50 solid wool colours. Some Harris Tweed Hebrides yarn shades are a combination of seven solid wool colours, blended together to create a single shade.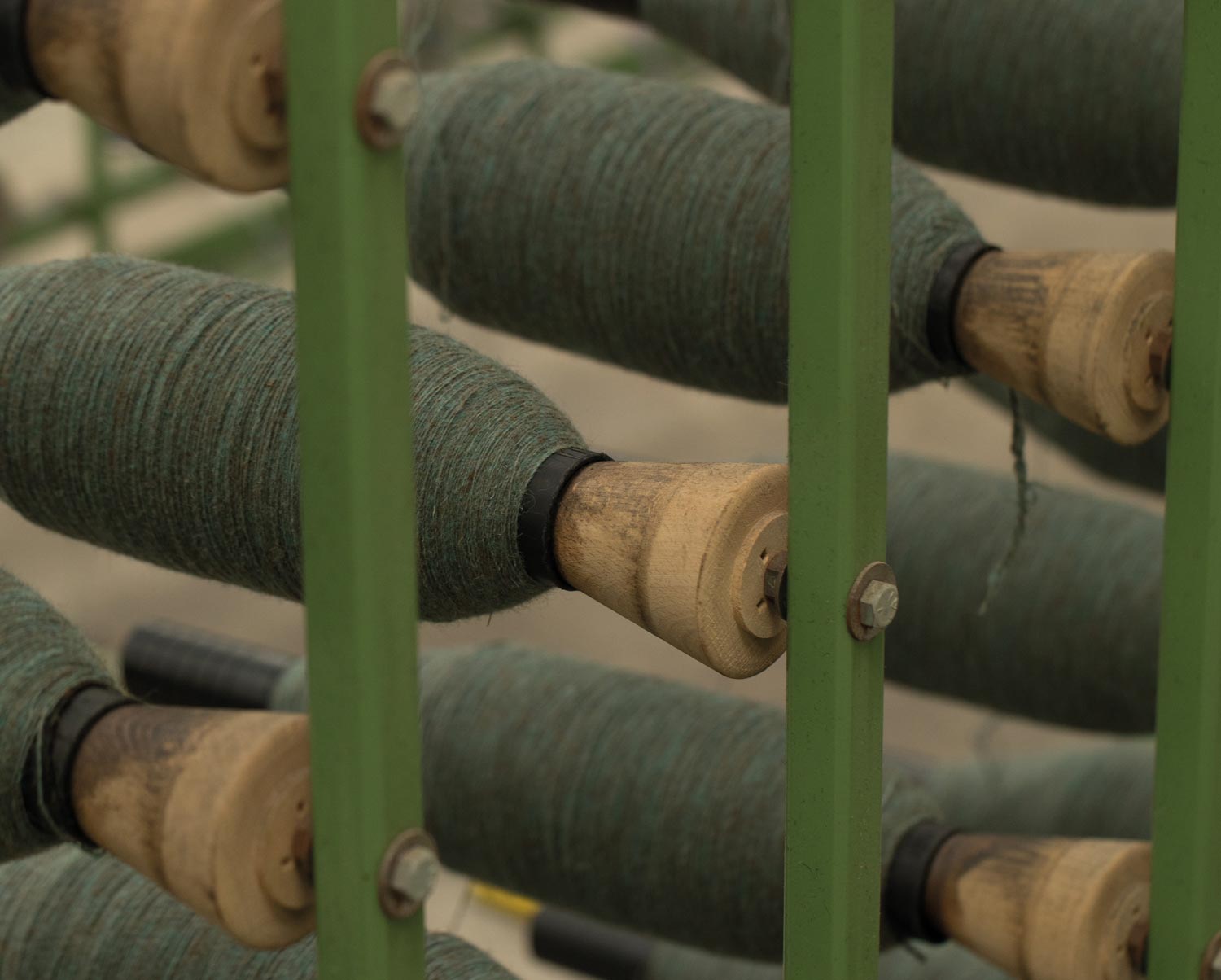 "We don't have a Pantone scheme," says the mill's youthful and fashion-forward creative director Mark Hogarth, "we go by our own yarn when it comes to colour. And we have as many as 9,000 tweed patterns on record. We're always reviving from the archive." The interesting quirk of the industry is that, tight regulations aside, the self-employed nature of the weavers means they can design their own patterns from the mills' yarn and sell them independently to private clients (having been duly inspected and 'Orb stamped' by the mill, at a cost to them). The Harris Tweed Authority website's 'Independent Producers' is a wormhole well-worth venturing down, and the best illustration of Harris Tweed's intrinsically parochial nature: a jumble of personal Hotmail addresses, home numbers, and no fancy brand names; just Donalds, Reginalds, Johns, even a refreshing quantity of Catherines, Joannes and Rebeccas.
I'VE ALWAYS THOUGHT OF TWEED AS THE 'DENIM OF SCOTLAND'. WE LIKE TO THINK WE'RE 'BRINGING THE MOUNTAINS HOME'.
Which begs the question, why would Harris Tweed's biggest mill employ a cool cat from the mainland like Hogarth? Well, it can't have escaped anyone's notice that rugged outerwear is all the rage – part festival fever, part eco-friendly rejection of synthetics – and Harris Tweed certainly hasn't been caught napping. Up there with Hunter and Barbour, it's the hardwearing retro choice for hipsters and fashionistas alike.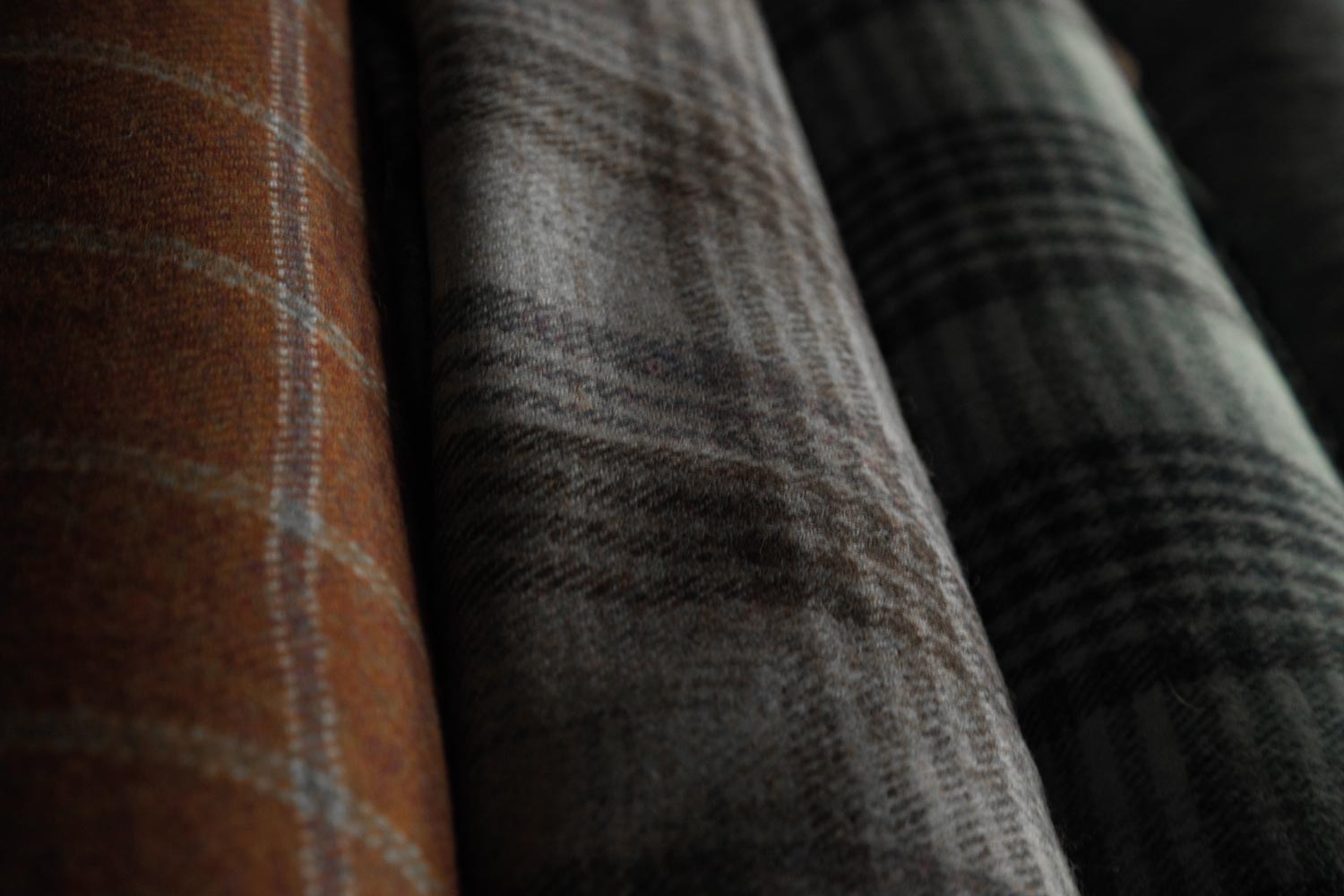 "We like to think of ourselves as a 'Pirelli' of the fashion world," Hogarth says. "The genius of the tyremaker is that they make an amazing product, which needs to be on every Ferrari, Lamborghini or Porsche, not just practical cars.
"The similar thing with Harris Tweed is that we're not just the choice of gamekeepers and country sorts – we're the default choice of tweed for some of the world's finest designers. Over the years, we've been used by Chanel, Zegna, Prada, this season it's New York's Thom Browne in particular…"
"As makers of a fabric, rather than finished products," he continues, "Harris Tweed Hebrides is dependent on what other people do with it. And there's always something quite uplifting about seeing tweed that started life in a weaver's shed being transformed into clothing that will adorn the fashion capitals of the world."
Closer to home, the contemporary interpretation of Harris Tweed and tweed in general can arguably be traced back to 1989, when Paul Walker founded Walker Slater – a very modern tailors, now on Grassmarket in Edinburgh, Brunswick Street in Glasgow and even London's Covent Garden – "an overnight success in 30 years, we like to say," says Walker himself. So much so that his business's trademark style of lighterweight garments with a more stylish silhouette makes Walker Slater the default choice when Harris Tweed Hebrides needs a collection 'run up'.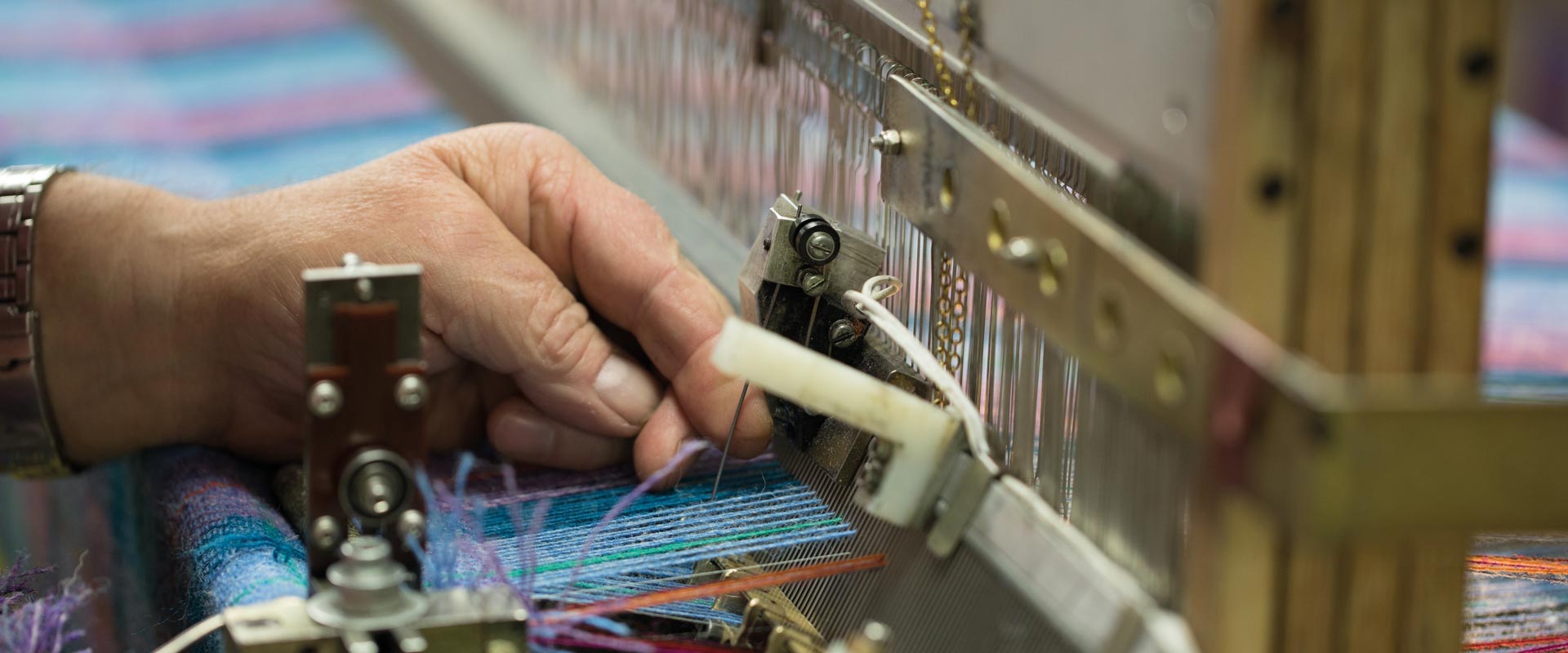 "Take our Ryder Cup collection launched in 2014," says Hogarth, "I knew Walker Slater would understand the heritage element, but they're also unique for designing in a highly contemporary manner, fit for a younger discerning customer."
For Walker, this is the key. As well as admiring Harris Tweed's heritage and the fabric itself's distinctive 'build' and texture, he was particularly future-forward in his vision for the brand.
"I've always thought of tweed as the 'denim of Scotland'," he says, "it really can be contemporary, despite the stereotype. Perfect for city dwellers who miss that connection with the elements.
"We like to think we're 'bringing the mountains home'."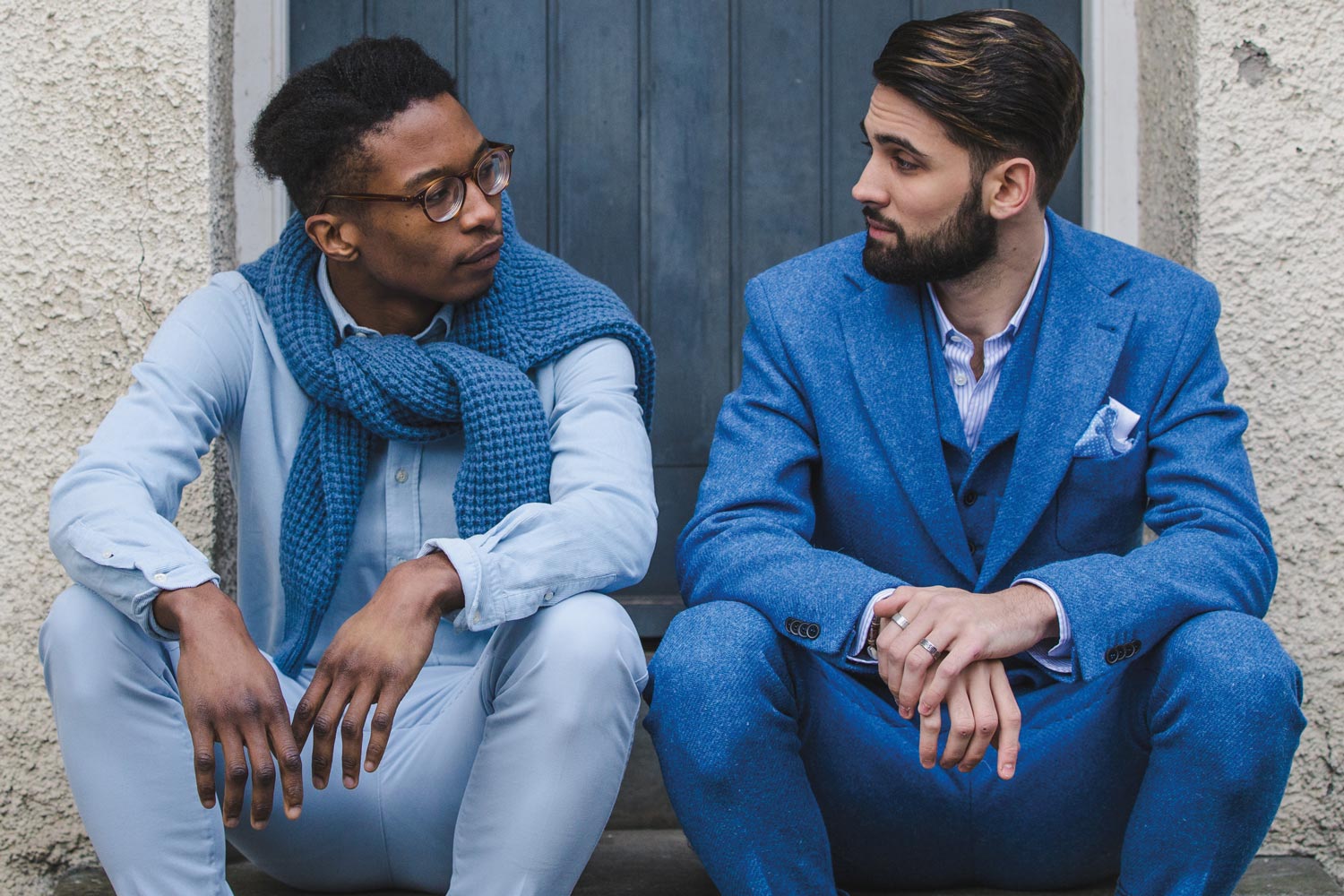 Photography by Walker Slater
As creative director of Harris Tweed Hebrides, at the whim of how labels use his top-pedigree fabric designs, Mark Hogarth always has plenty on his mind when it comes to men's style…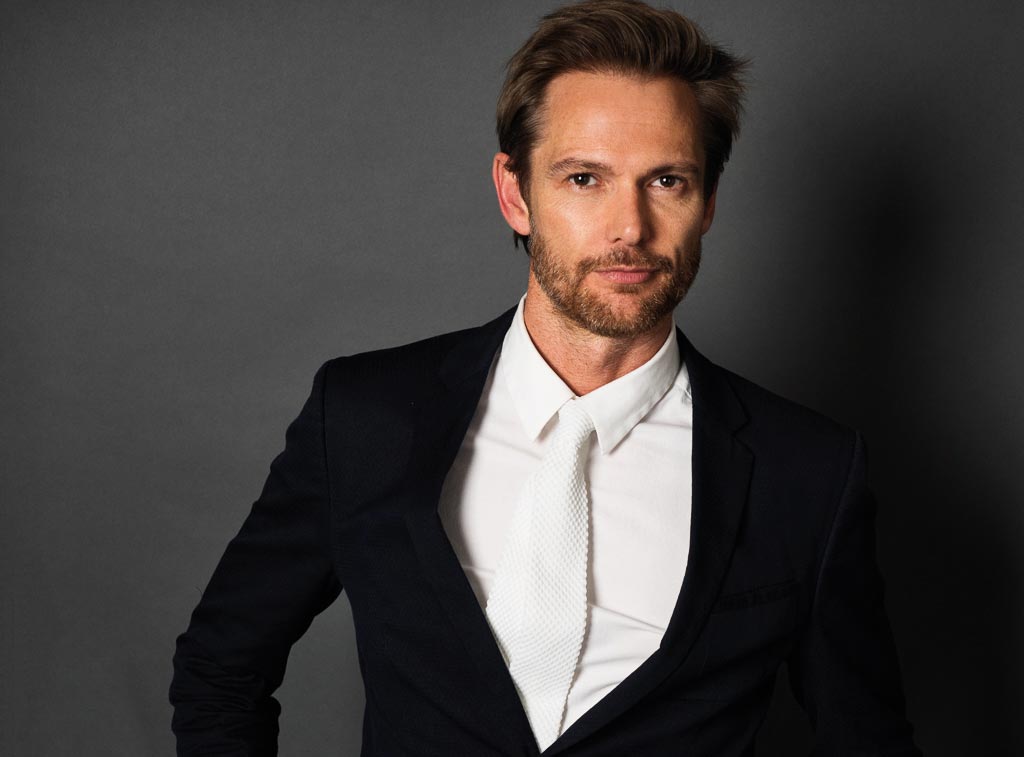 Oscar Wilde said "And, after all, what is a fashion? From the artistic point of view, it is usually a form of ugliness so intolerable that we have to alter it every six months."
I would never normally challenge the sentiments of the literary genius but, sorry Oscar, "the times they are a changin'," as another great writer had it.
The traditional fashion industry with its two seasons, top-down declarations of trend and monopoly on 'cool' are all being disrupted, and there has never been a more exciting time for menswear.
I have never been comfortable with the traditional fashion industry. There has always been great designers, but the idea that red or tartan or red tartan is in fashion one season and by definition not in fashion the next has always struck me as both unfair and unsustainable.
Individual style is no longer coordinated by the fashion industry, it promotes personal taste over that of the group. Social media platforms have acted as both catalyst and facilitator to this new paradigm. The phenomenon of streetwear is a great example of a style that is generated by a subculture and seamlessly incorporated into the luxury sector; rebranded as 'athleisure' or 'urban luxury'.
This new age of style is great news for Harris Tweed, Johnstons of Elgin, Ettinger, Globetrotter and many other luxury British companies that deal in quality products with true heritage, because your story and your process are examined in the same intricate way as a luxury timepiece or work of art.
Fashion will prevail. It is the most accessible form of art and that is why so many of us have an interest in it. But it is now more democratic, more fluid and that is something that even Oscar would approve of.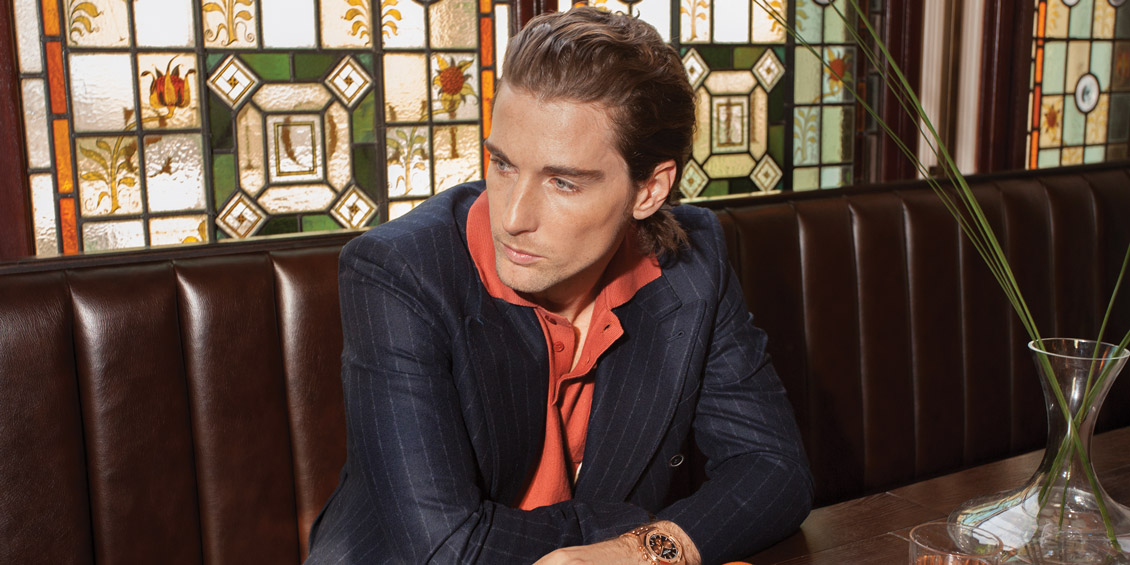 Not afraid to stand out from the crowd the modern ROX Man expects the unexpected and is always prepared.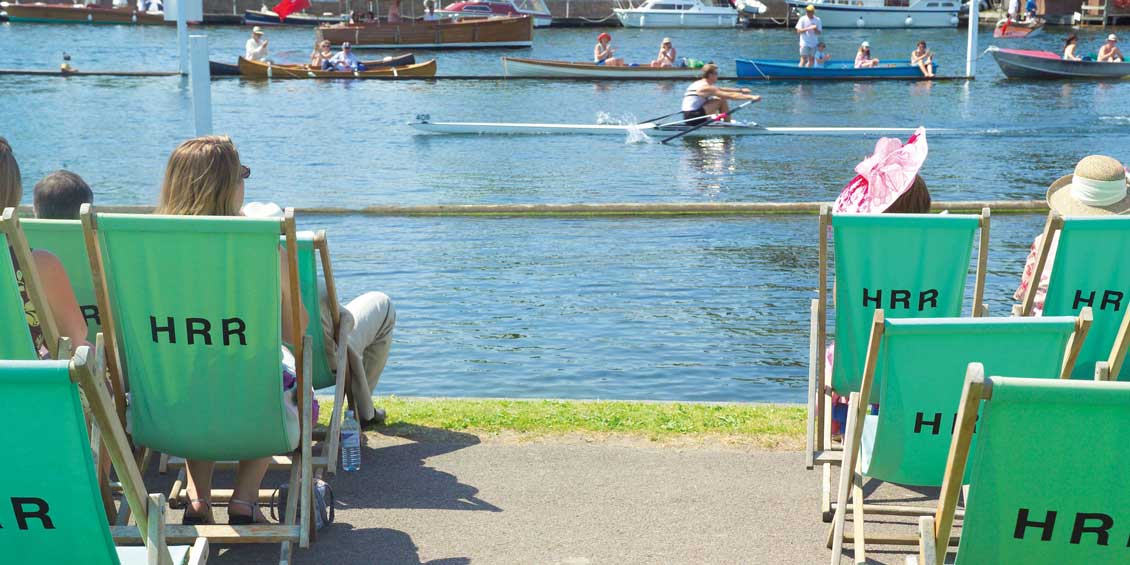 Whether you're a lover of sports, a racing car enthusiast or all of the above, here's our guide to this summer's unmissable events.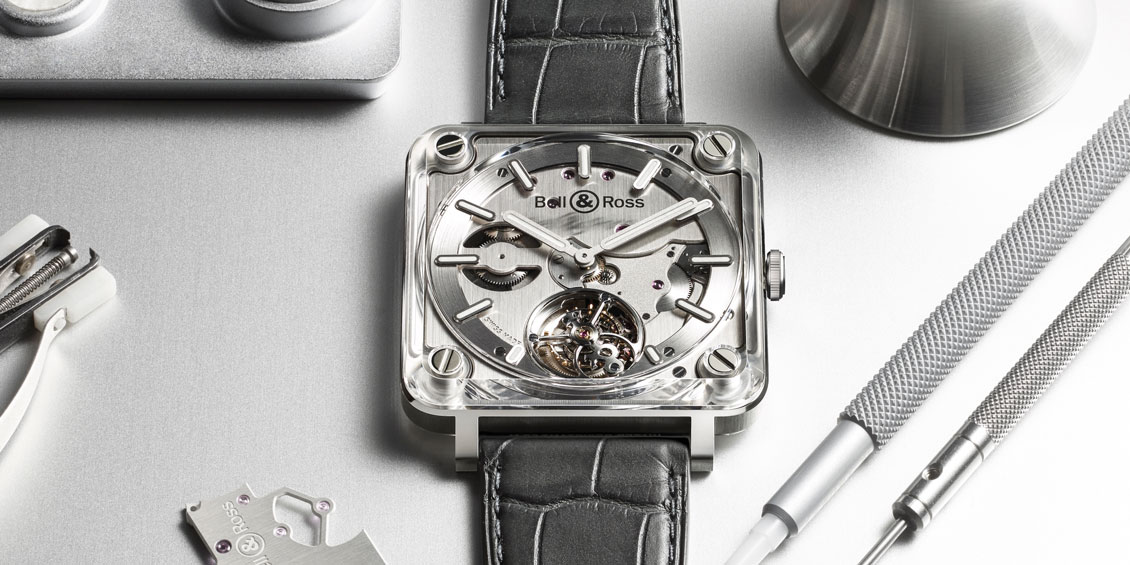 The definitive directory of what you should be wearing on your wrist right now.