THOUSAND-MILE STAR
16th April 2018
This year sees Chopard celebrating 30 years with Italy's Mille Miglia rally – the longest-ever car/watch partnership and arguably the most meaningful. Alex Doak should know after all, as a watch expert who's driven all thousand miles, from Brescia to Rome and back.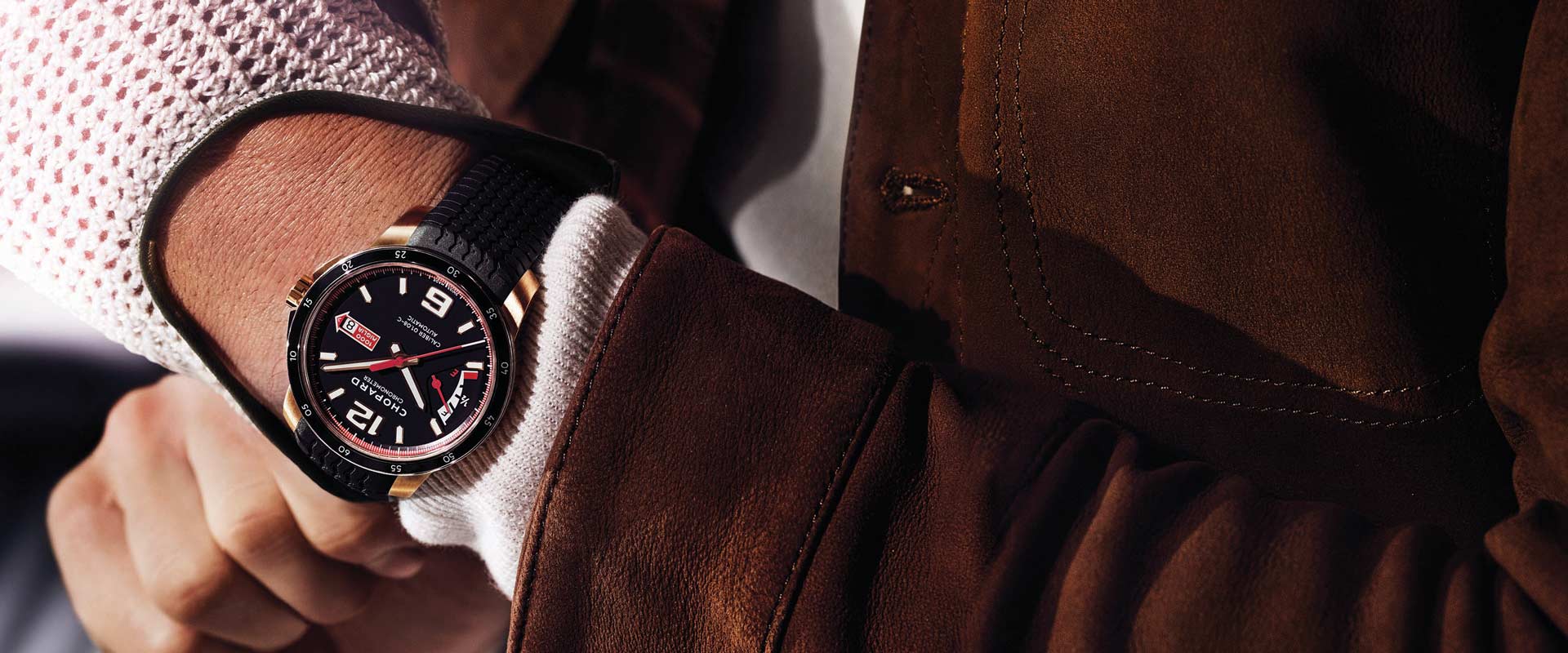 There is nothing quite like the Mille Miglia. After the first day's raucous, exhaust-fumed congregation of priceless overheating metal, the evening fast approaches, and the streets of Brescia begin to echo even more meaningfully with the unmuffled roar of four, six and eight-cylinder engines. They are being individually summoned to the historic start ramp on viale Venezi, waved off to who-knows-what over the next three days and thousand miles.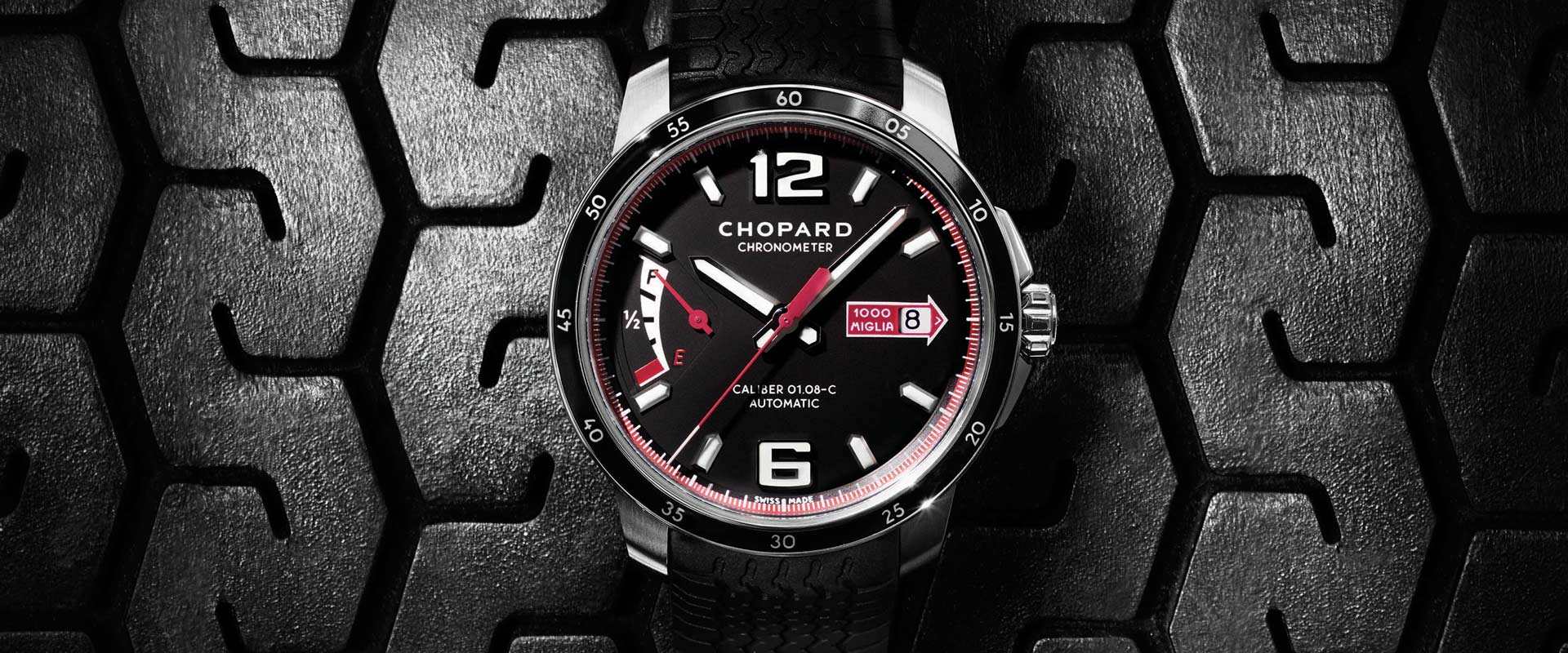 It's here that the Brescia Automobile Club staged the start of its spectacular road race nearly every year from 1927 up until 1957, when a terrible accident killed 10 spectators, bringing an end to proceedings. The modern revival was reinstated in 1977, on the fiftieth anniversary of the Mille Miglia Cup and is still reserved only for models of cars that were accepted into the original race. Although the number of cars admitted now is almost four times the number that participated in '77, fewer than half of the applications received each year can be accepted. This allows the organisers to select a crowd-pleasing cavalcade of Alfas, Bentleys, Bugattis, Porsches, Maseratis, Mercs, Ferraris, Astons, Jags and Lancias that is almost unique, portraying 30 years of the evolution of the motor car.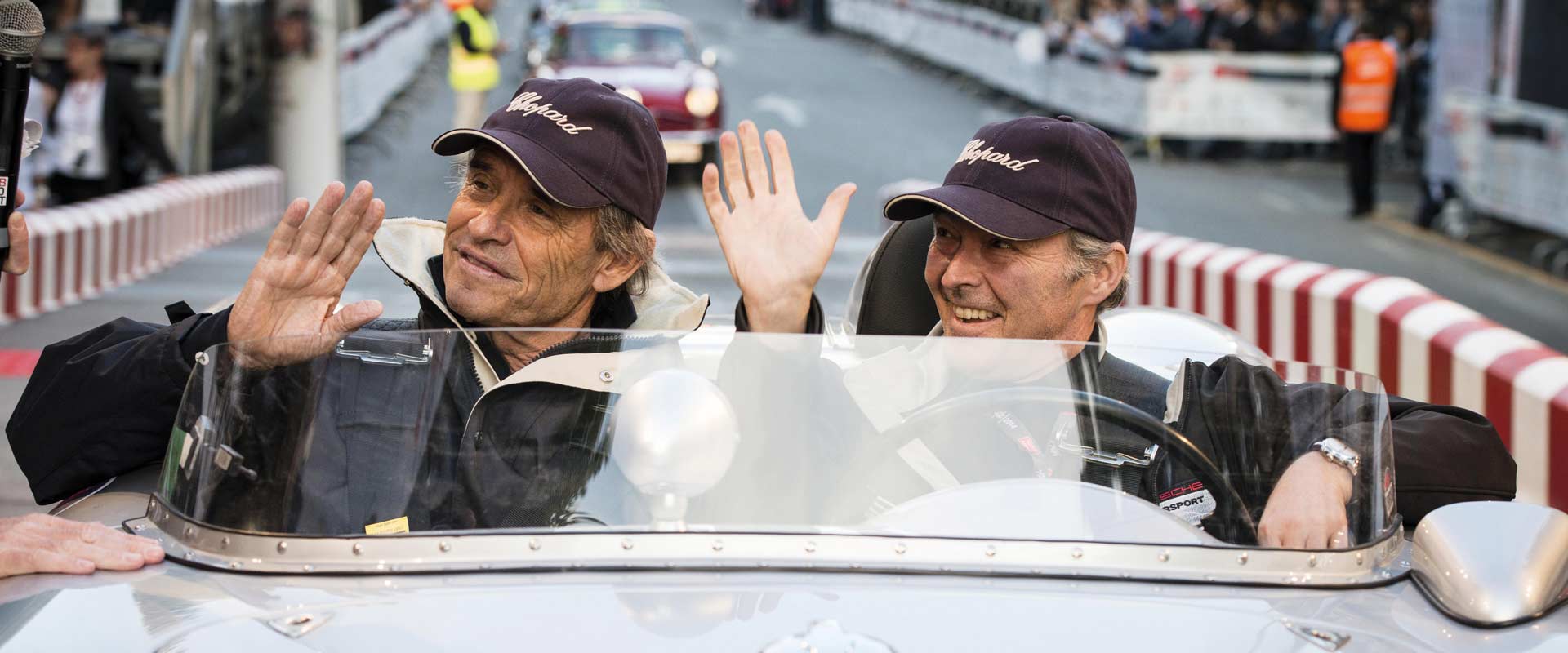 It may be a 'regularity rally' rather than a race these days, but these irreplaceable museum pieces are driven hard. Careering out of Brescia's city limits at the wheel of a snarling Continental GTC V8 – one of hundreds of 'accompanying cars', hot on the heels of Bentley's official vintage entrants – it's quickly apparent that not only is the modern Mille Miglia far from slow, it is also far from rheumy-eyed. All the way to Day 1's destination of Ferrara, through tiny picturesque villages and the achingly pretty city of Verona, the crowds never let up, never cease to be excited by a blip of throttle, always with a smile on their faces. Despite so much of Tuscany and Lombardy being utterly poverty-stricken, the villagers turn out in their droves to cheer on the wealthy petrolheads in their priceless chariots, with generous Italian bravado. It's difficult to imagine the provincial nimbys of Britain being so keen on something like the Mille Miglia clogging up their streets for hours at a time, given license to speed, to over-rev, to overtake, all the while the Carabinieri waving you through red lights with gusto.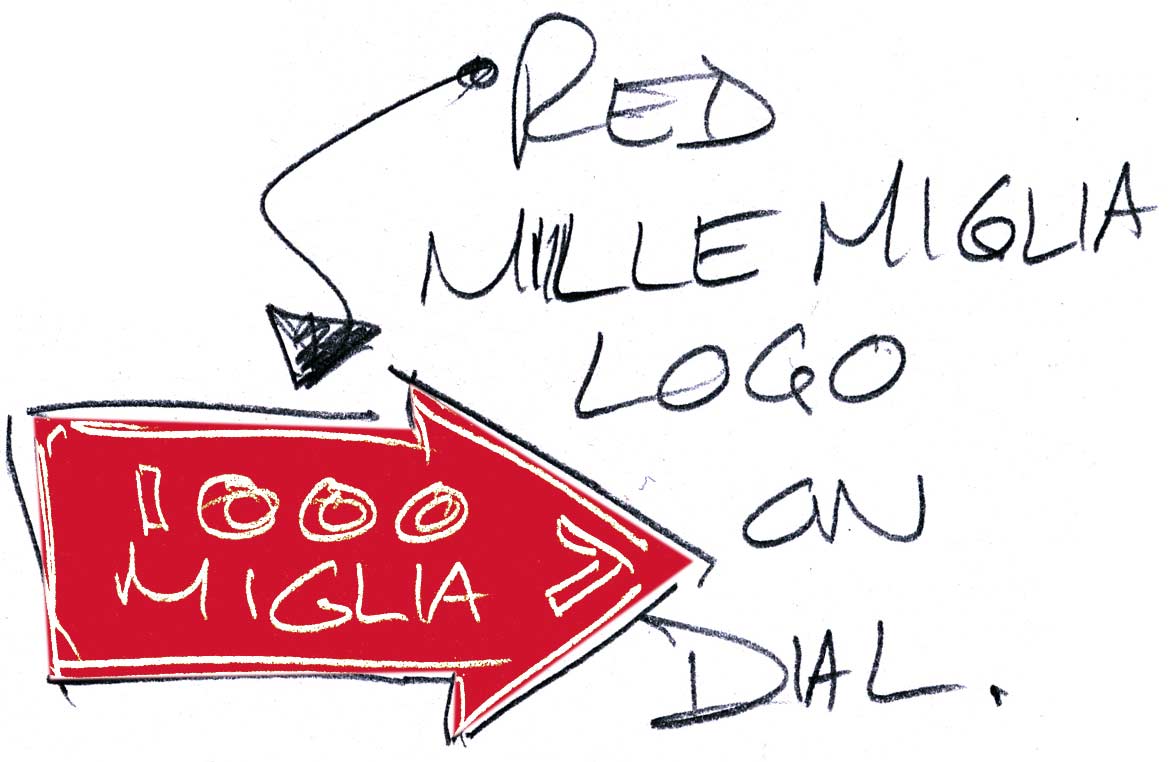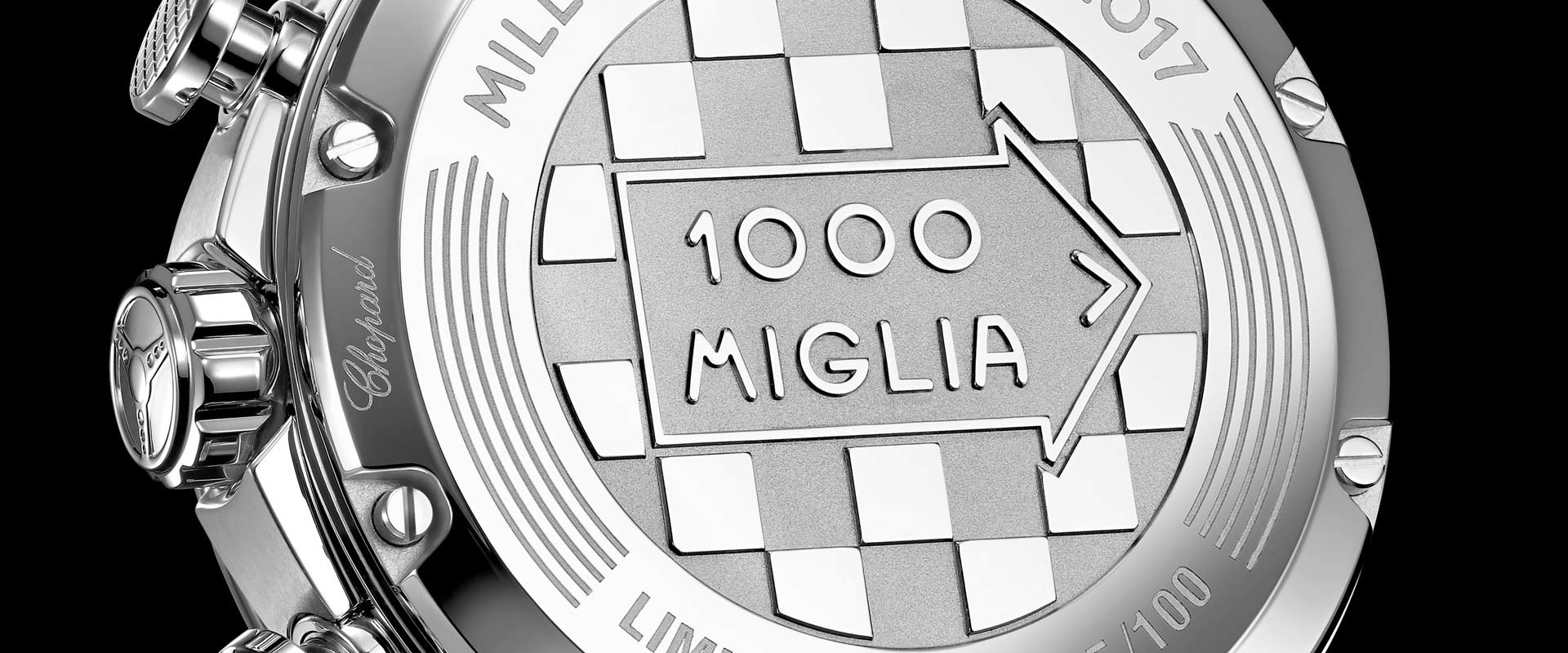 Chopard has been synonymous with this extraoridinary event since 1988, making it the single longest watch-brand automotive association – longer than Breitling and Bentley, Oris and Williams, even Rolex's sponsorship of the 24 Hours of Daytona. It has much to do with Chopard's co-president Karl-Friedrich Scheufele, whose petrol-blooded passion for classic cars is such that his garage near Geneva boasts around 30 automotive masterpieces, all of which he drives in rotation for his daily commute. The 'around 30' statistic is deliberate, he freely admits, otherwise he'd have a constant job explaining himself to his wife.
NOT ONLY IS THE MODERN MILLE MIGLIA FAR FROM SLOW, IT IS ALSO FAR FROM RHEUMY-EYED
The Mille Miglia sponsorship came just three years after twenty-something Karl-Friedrich and his sister Caroline jumped into Chopard's respective drivers' seats in 1985 – one watches, one jewellery – and he has competed himself almost every year since, living and breathing the brand partnership. He either drives alongside his wife or their friend, the racing legend Jacky Ickx, usually aboard Scheufele's gorgeous silver Porsche 550 A Spyder. And every year, each of their fellow competitors receives a special-edition Chopard chronograph in their race pack.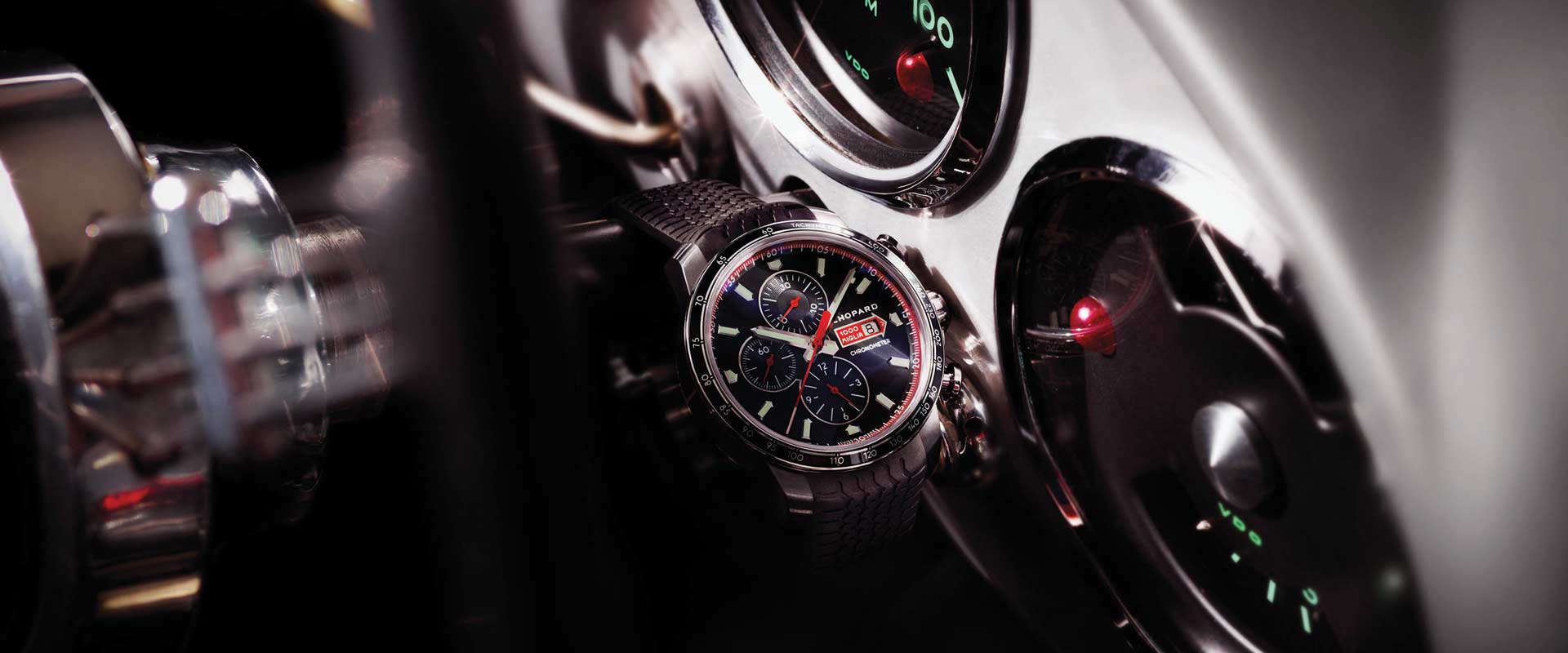 The publically available Mille Miglia watch has now grown into a collection in its own right – retro styled in accordance with the pre-'57 car criteria, but imbued with a vintage raciness that's gone on to influence plenty of other horological "carllaborations". This year's Mille Miglia offering alone includes updates of the Mille Miglia Classic Chronograph, inspired by the older cars of 1927–1940 and driven by Valjoux 7750 movements; the GTS (Grand Turismo Sport) with its modern lines, tyretrack rubber strap and proprietary Fleurier Ebauches movements; plus a 90th-anniversary flagship limited edition chronograph, celebrating the first year the Brescia Automobile Club started running the race, resplendent in rose gold and driven by Chopard L.U.C.'s haute horlogerie mechanics.
As you can see from the timeline, Chopard Mille Miglia has weaved an unusually rich heritage of its own in just three short decades – impressive for something as glacial as watchmaking. The question is, however, will the old cars still be running in another three decades? If their owners do become too nervous, at least this Italian institution has a partner of such integrity that its watches at least will continue to provide a lasting, restless legacy.
The average speed stirling moss drove for ten solid hours in 1955 – motor sport journalist Denis 'Jenks' Jenkinson co-piloting – setting the definitive Mille Miglia record in a Mercedes Benz 300 SLR. Almost as impressive, to us here at ROX Man at least, is Jenks's energy reserves, managing to bash out and file his 10,000-word report that same night. 'With Moss in the Mille Miglia' is considered a classic piece of motor journalism, which you can read on Motor Sport Magazine's online archive – edge-of-your-seat stuff, plunging you right into the action.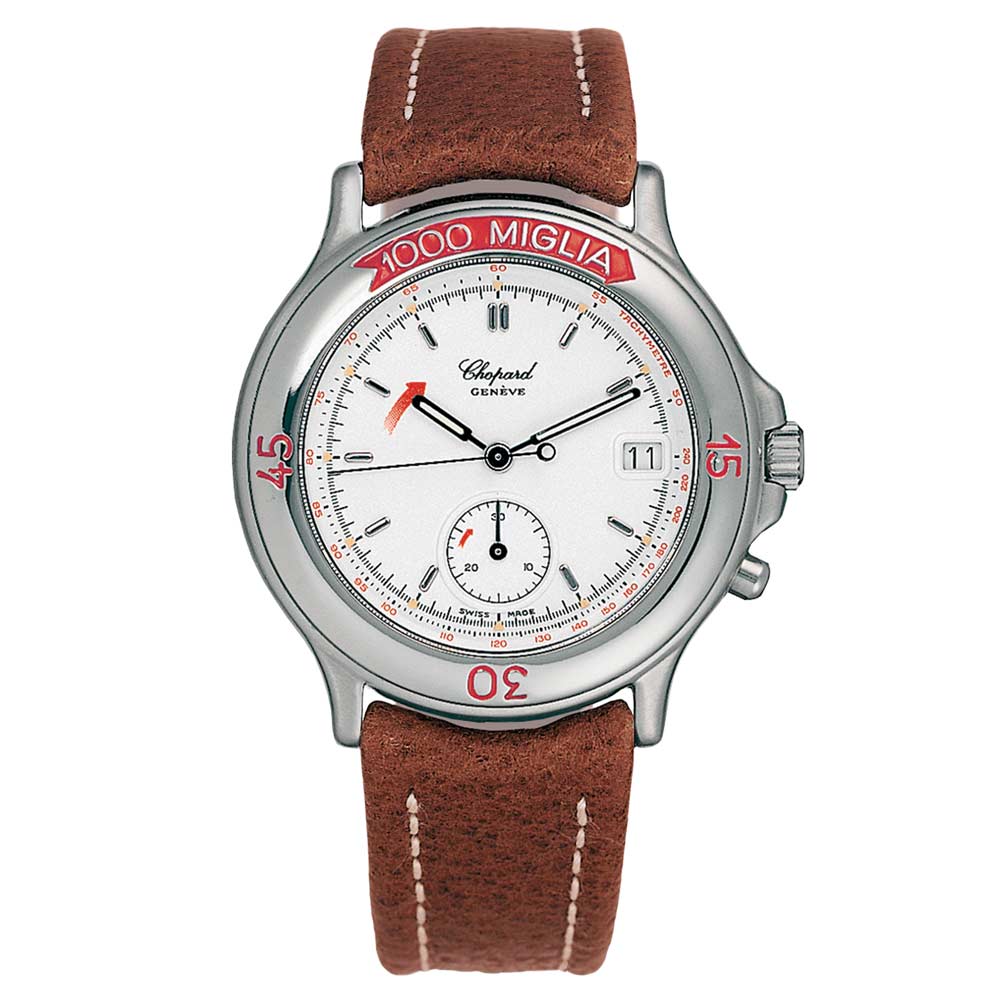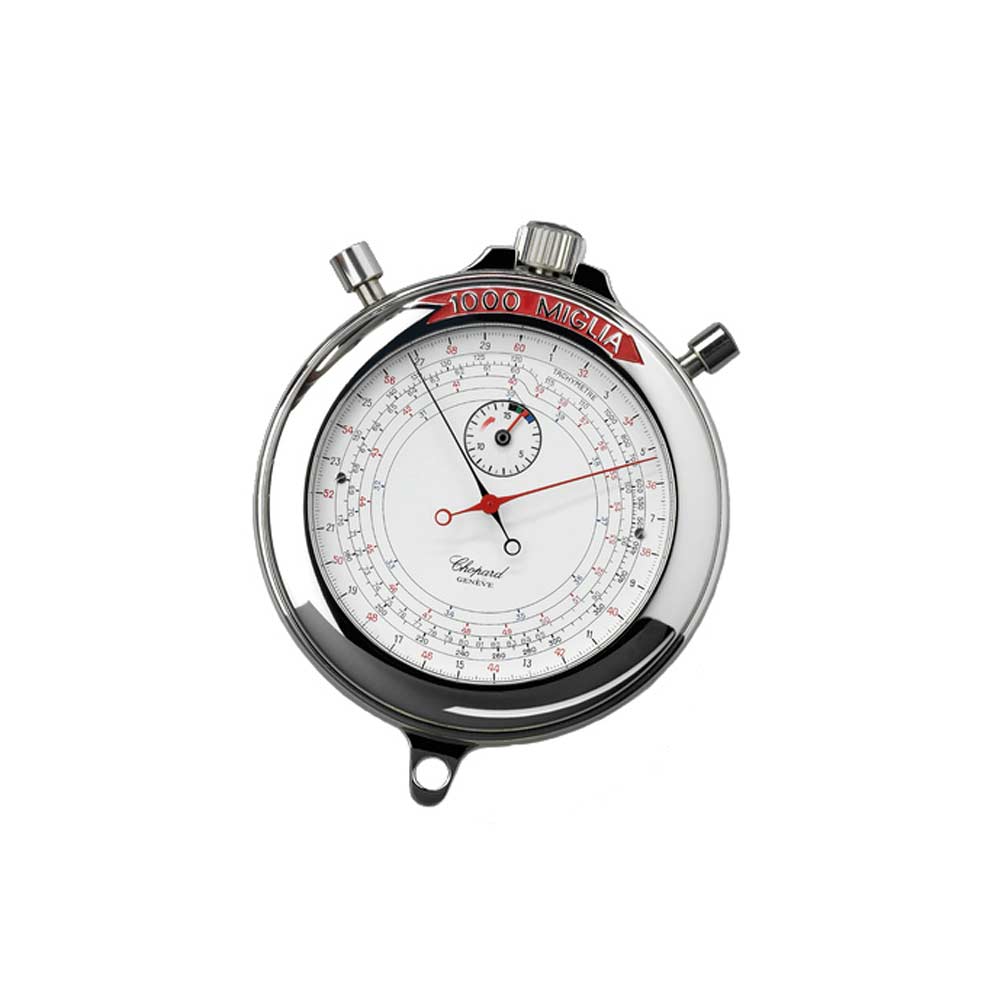 1990
Mille Miglia Stopwatch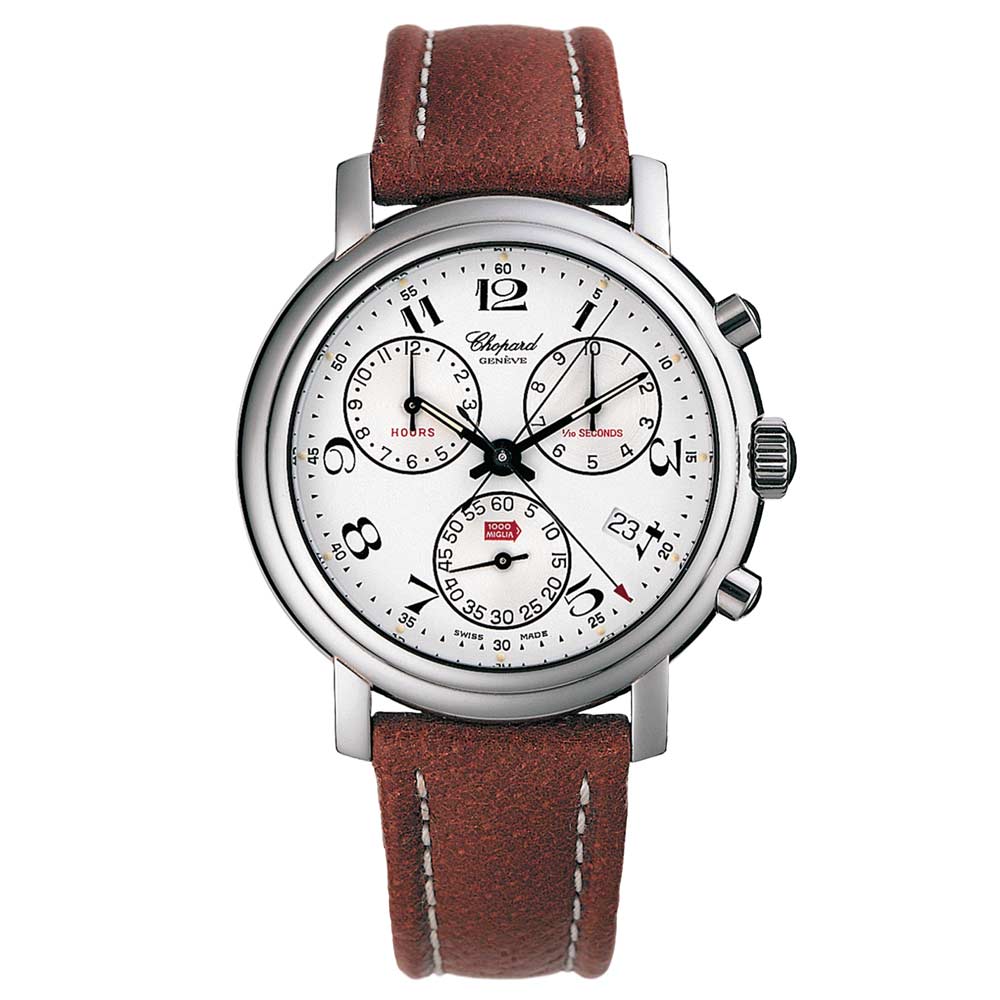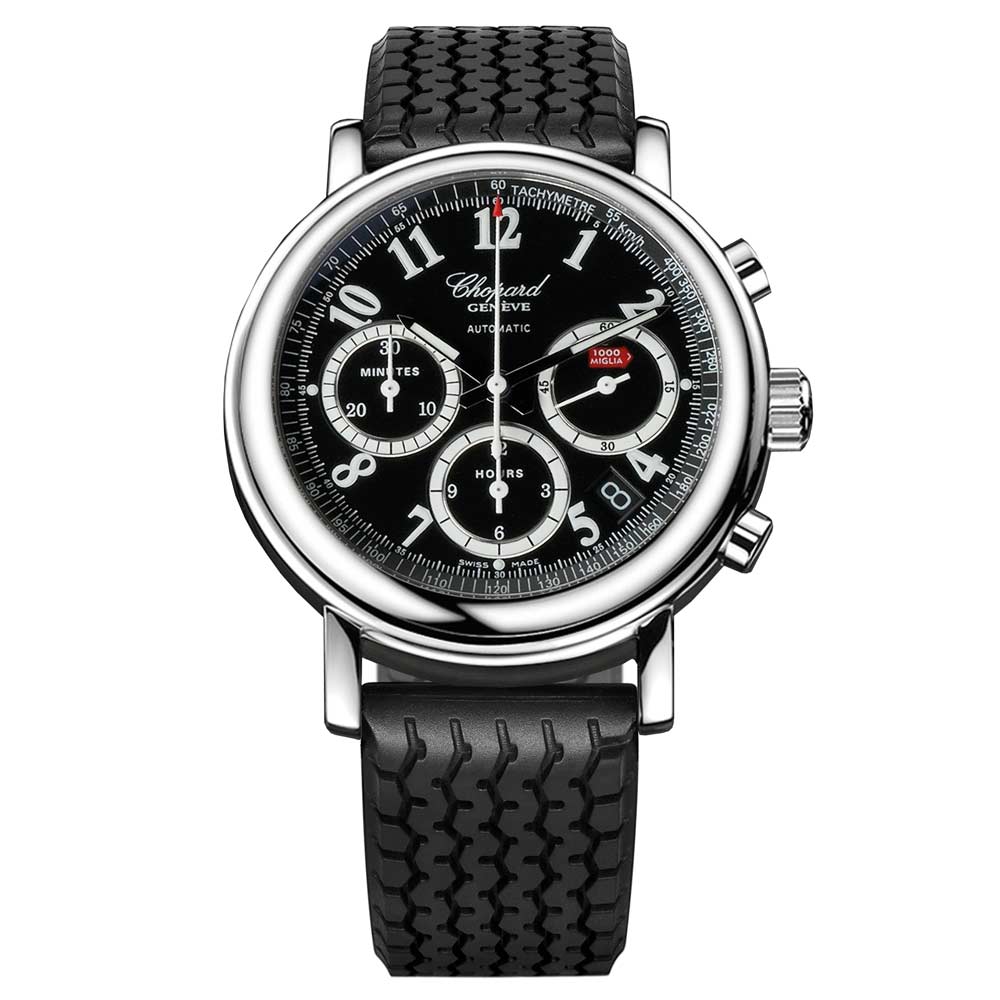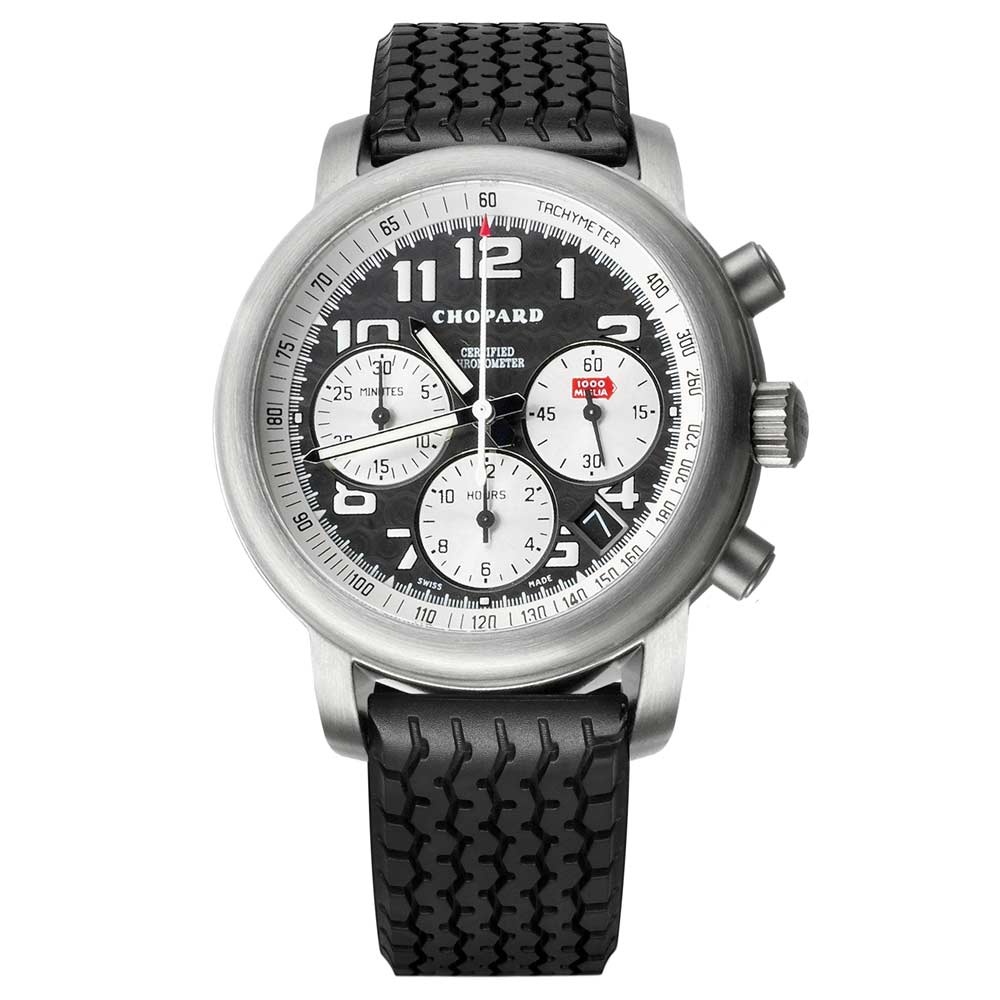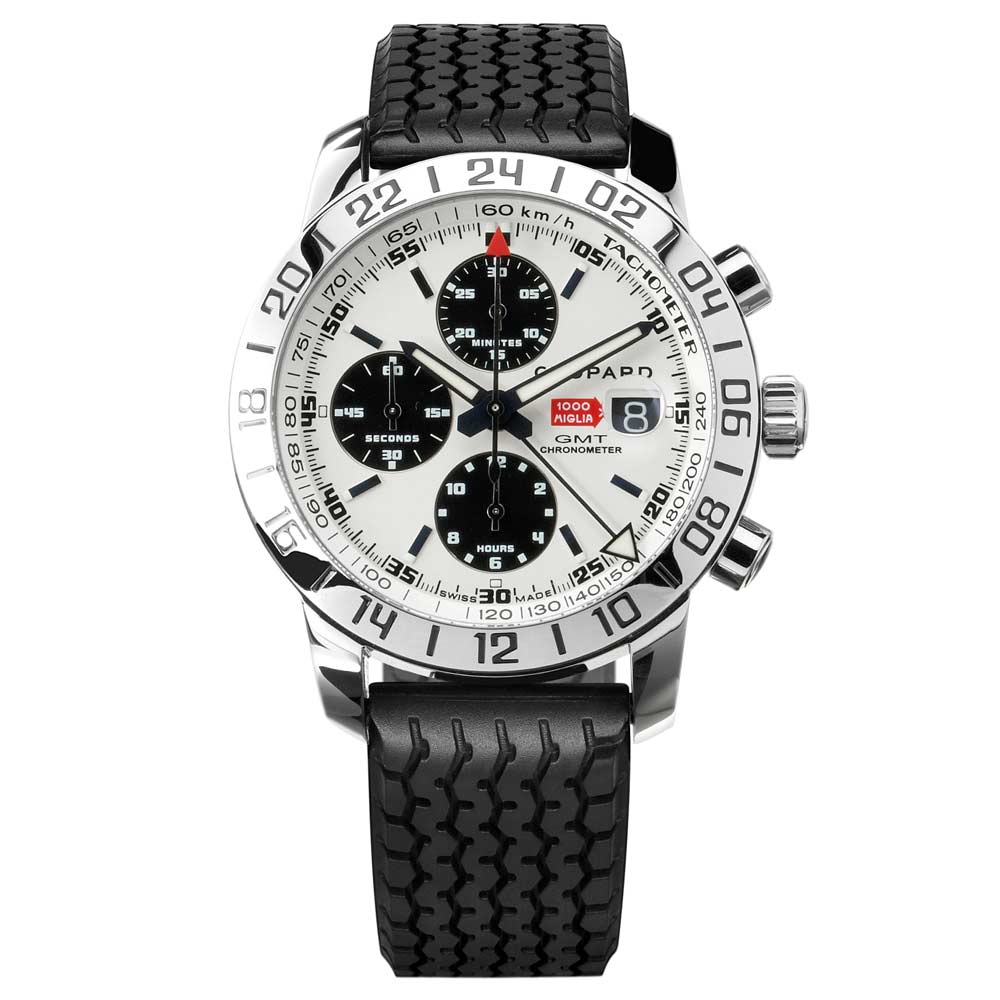 2005
Mille Miglia GMT Chronometer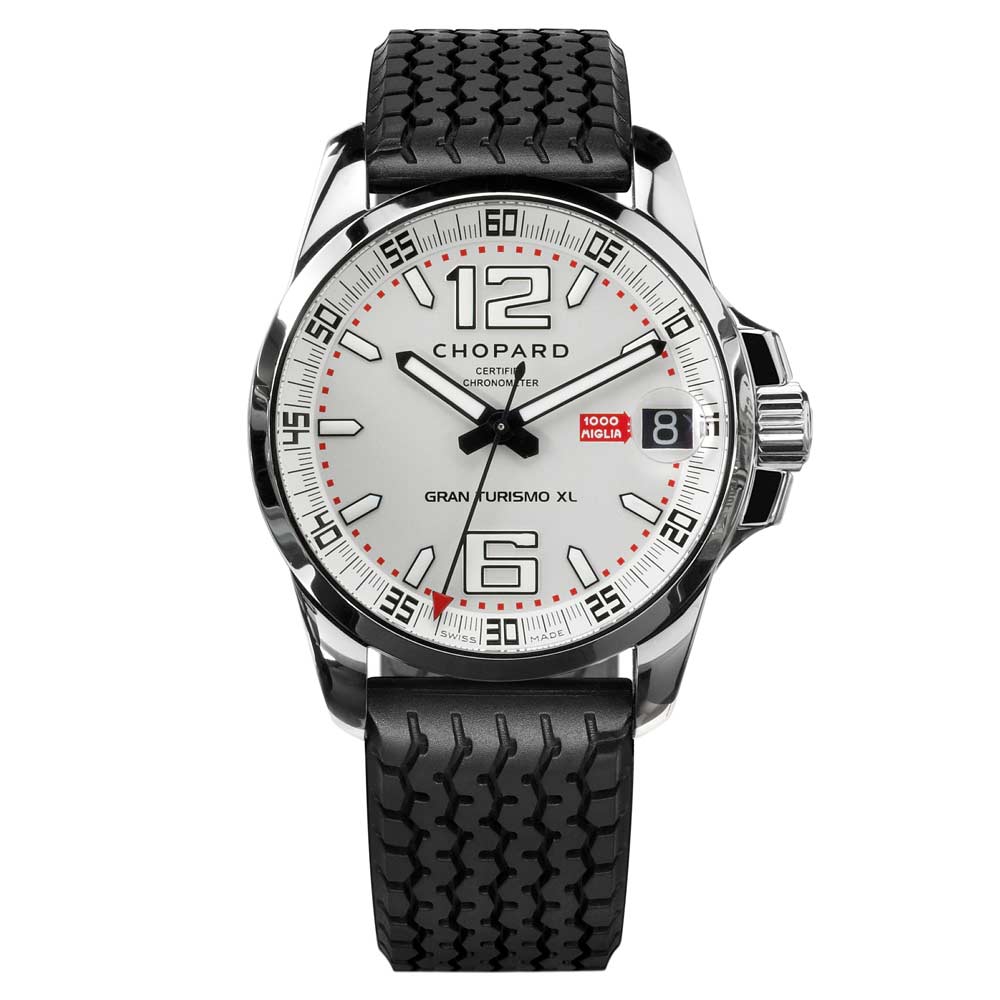 2006
Mille Miglia Gran Turismo XL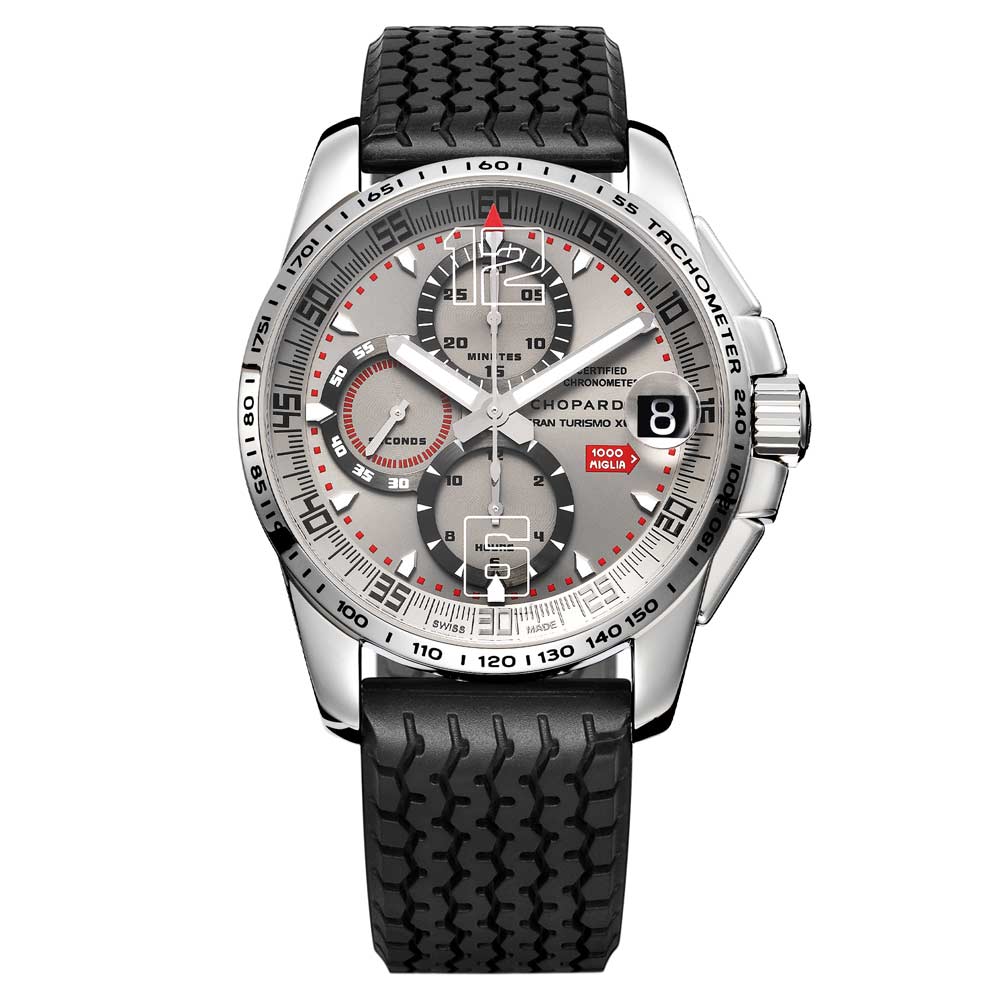 2007
Mille Miglia Gran Turismo XL Chronograph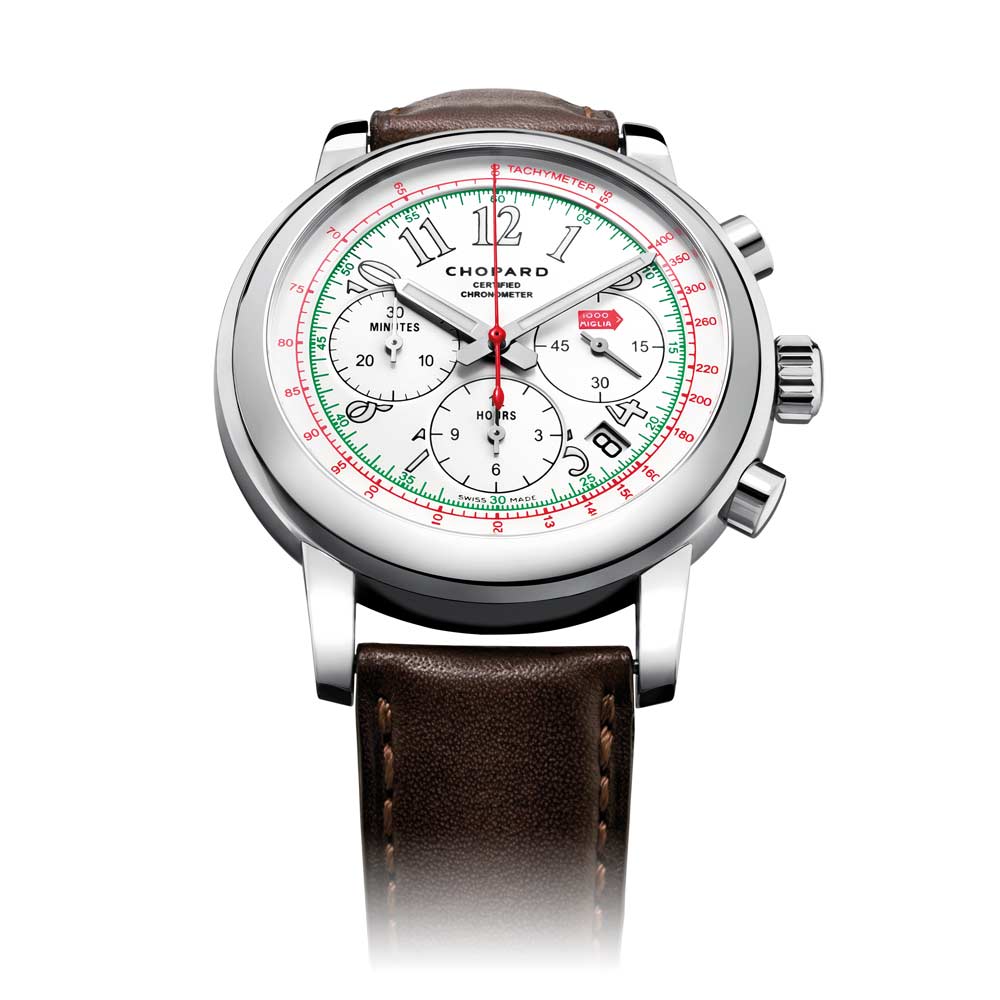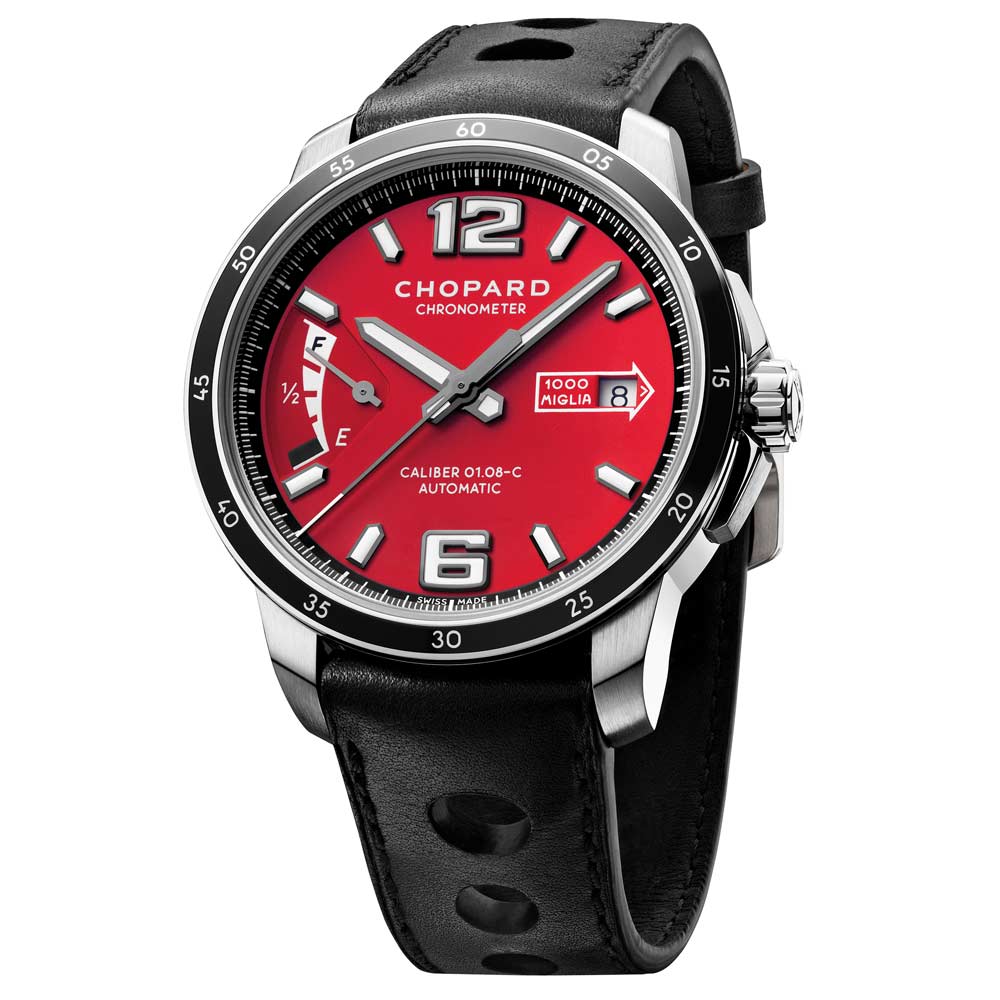 2015
Mille Miglia GTS Power Control Race Edition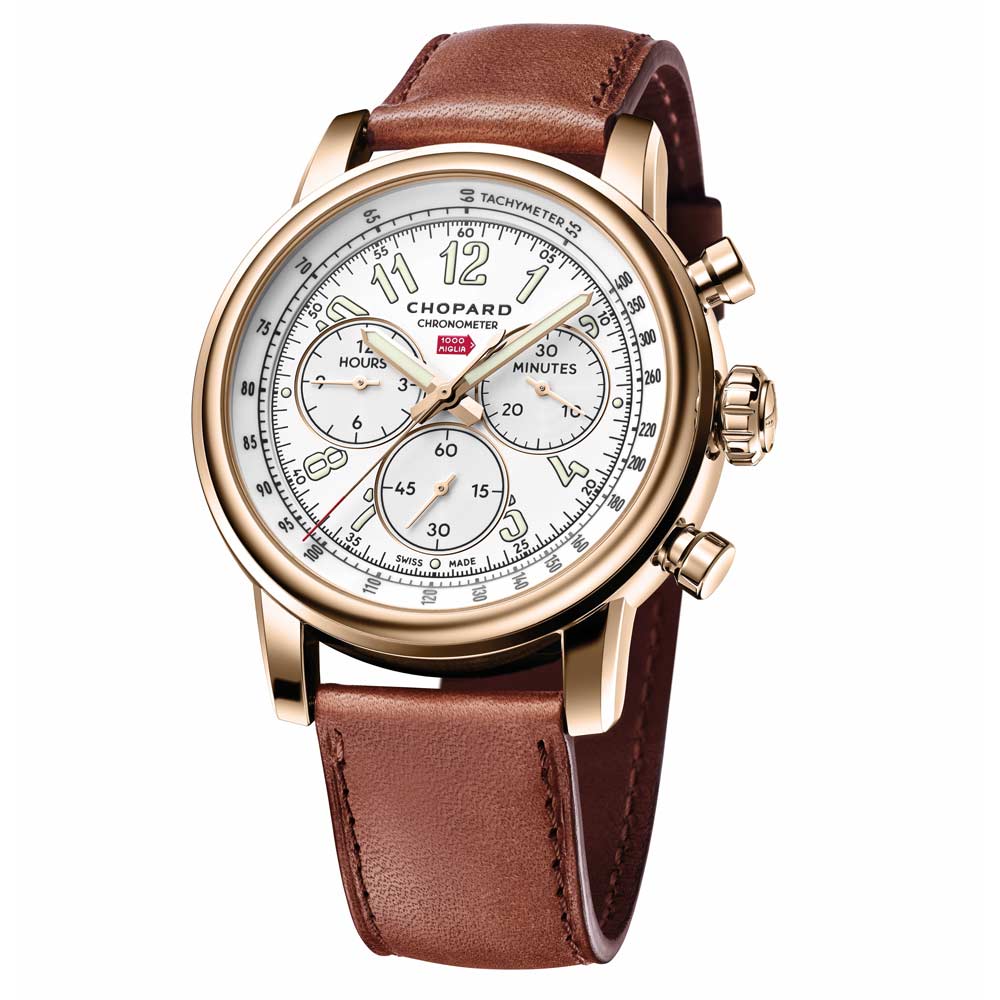 2017
Mille Miglia Classic XL 90th Anniversary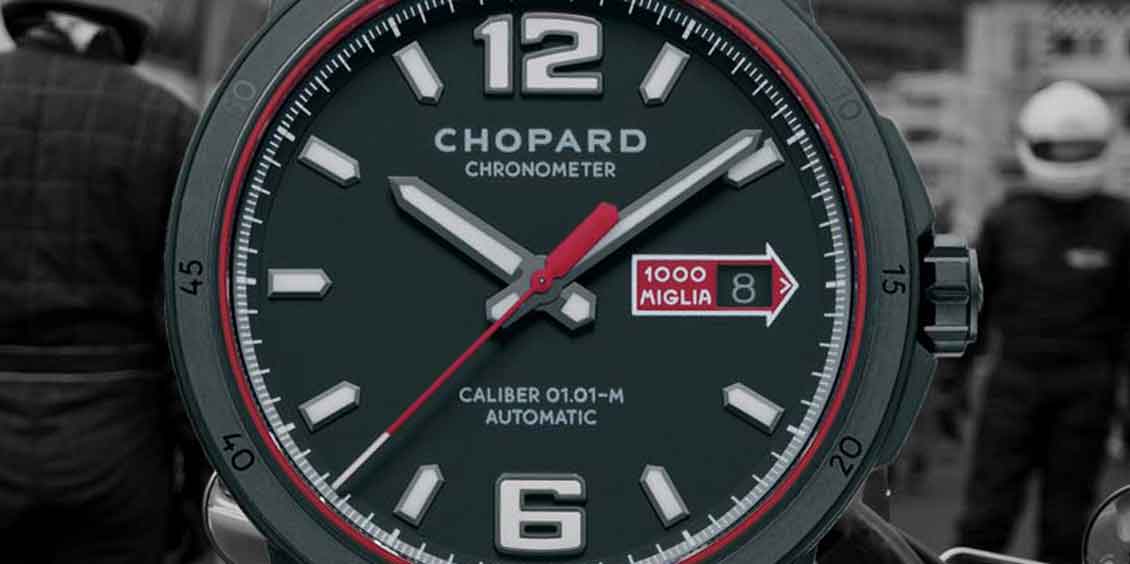 Founded in 1860 in Sonviller, Switzerland, and with a history of creating accurate and precise timepieces for individuals like Tsar Nicholas II – Chopard have history and prestige to rival any watchmaker. Chopard have maintained this reputation through the creation of excellent timepieces and by forging meaningful and lasting relationships.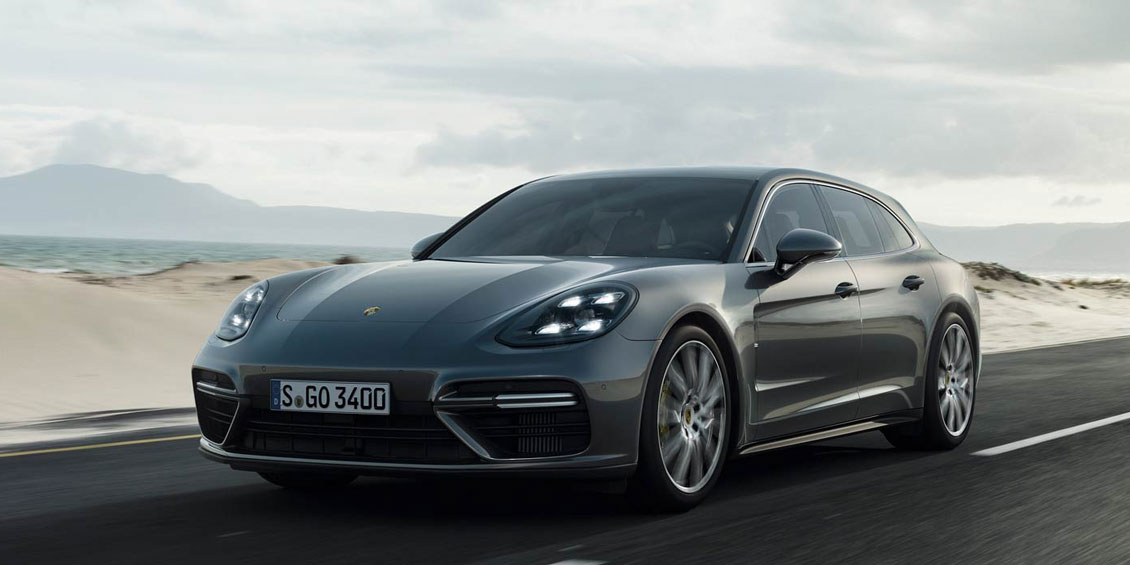 Driving a sports car is great therapy when you just need some space. This one has all the space you could need. Words by Chris Chilton.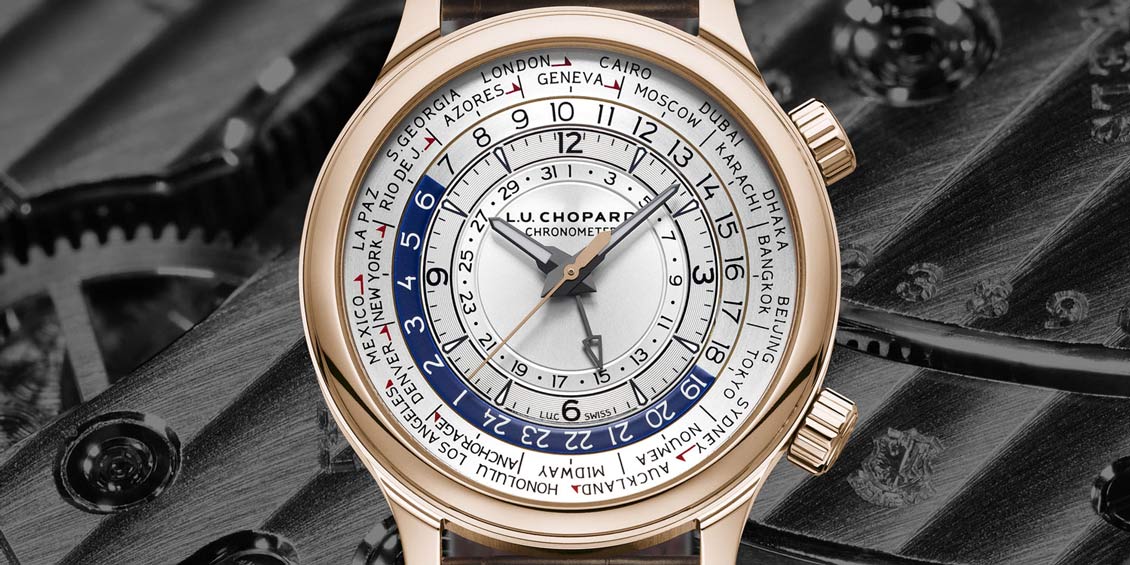 As we celebrate welcoming Chopard in to the ROX family with an event in our Argyll Arcade boutique, we wanted to take this opportunity to highlight a pair of remarkable timepieces – and to show you why we're so excited to work with such a versatile and accomplished watchmaker.