WATCHES & WONDERS 2022 - THREE THINGS WE'VE ALREADY LEARNED
31st March 2022
Here we are again, finally! Day 1 of luxury watchmaking's biggest annual event, and a mere 1,184 days since we last trod the vaunted carpets of Geneva Airport's vast Palexpo convention centre, ensconced in tasteful champagne tones (refreshed occasionally by actual champagne).
The world has become a very different place over the course of those three intervening years, of course, and the logo soaring over the gates for Watches & Wonders is completely different too (back in January 2019, it was still 'Salon International de la Haute Horlogerie') but barring a number of high-profile, high-rolling new exhibitors who've abandoned the springtime fixture that was once Baselworld (RIP… for now) we're delighted to report from the ground that business in the wonderful world of watches is back to usual.
In fact, it seems Switzerland's finest maisons are in ruder health than ever, if their flurry of 2022 novelties are anything to go by. A colour-shock rainbow of innovative ceramics, dial treatments and jazzy interchangeable straps are collectively conspiring to make watches more versatile, collectible and just plain 'fun' than ever. Meanwhile, our pent-up need to travel and reconnect with friends in far-flung places is being catered-for with canny knowingness, as evidenced by the veritable fleet of globetrotting GMTs and world timers, gleaming from the W&W vitrines.
Here's what speaks the loudest for us, right now, as we continue to roam the eggshell pavilions and seek out your next new grail watch…
Words by Alex Doak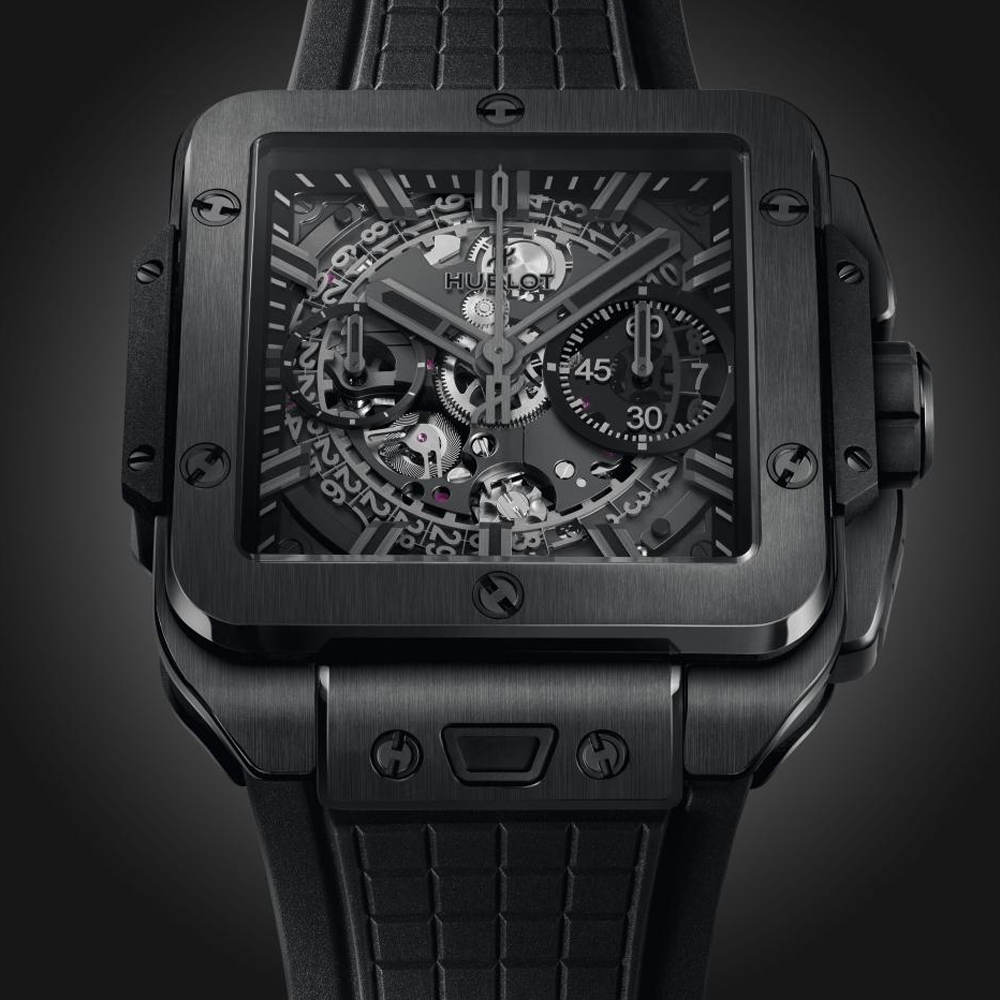 BADASS BLING IS STILL IN!
The Hublot Square Bang Unico (£21,700 in 250-piece 'All Black' guise) will divide opinions, but that's exactly what Hublot wants, right?! And you have to love the disruptive enfant terrible of haute horlogerie even more for disrupting its own DNA – 1980's titular circle-on-octagon 'porthole' motif, amped-up in 2005 as 'Big Bang' – by literally squaring the circle. It's not all butch swagger though, as Hublot's watchmakers in Nyon have done well framing its back-to-front (and circular) Unico chronograph so seamlessly with its surrounding, 90º titanium and ceramic facets.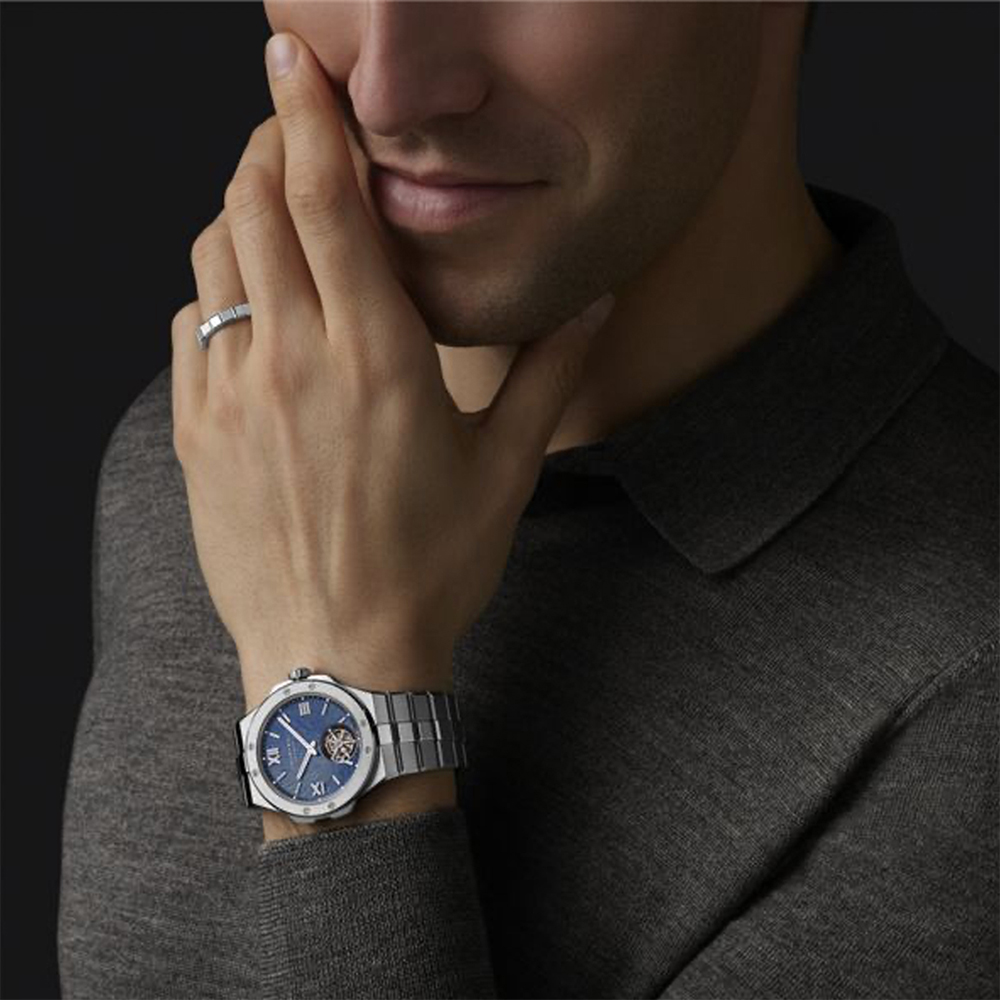 TOURBILLONS ARE ESSENTIAL SKIING KIT
Chopard's 'St Moritz' of the Eighties was Chopard's then-scion, now-co-CEO Karl-Friedrich Scheufele's breakthrough brainchild: a cocktail of disco-glitz bracelet, blended seamless with robust case construct, targeted presciently at the wintering Jetset. Recently reduxed as 'Alpine Eagle' as the steel sport-luxe vibe echoes once again about the snowy slopes, it's now spiked with one the trickiest moves a watchmaker can pull off: a 'flying' tourbillon, which really does whir in mid-air, mounted upon a single, rear bridge. And yes, you really can risk the moguls, thanks to its Lucent Steel case's 100m water resistance. (£97,700.)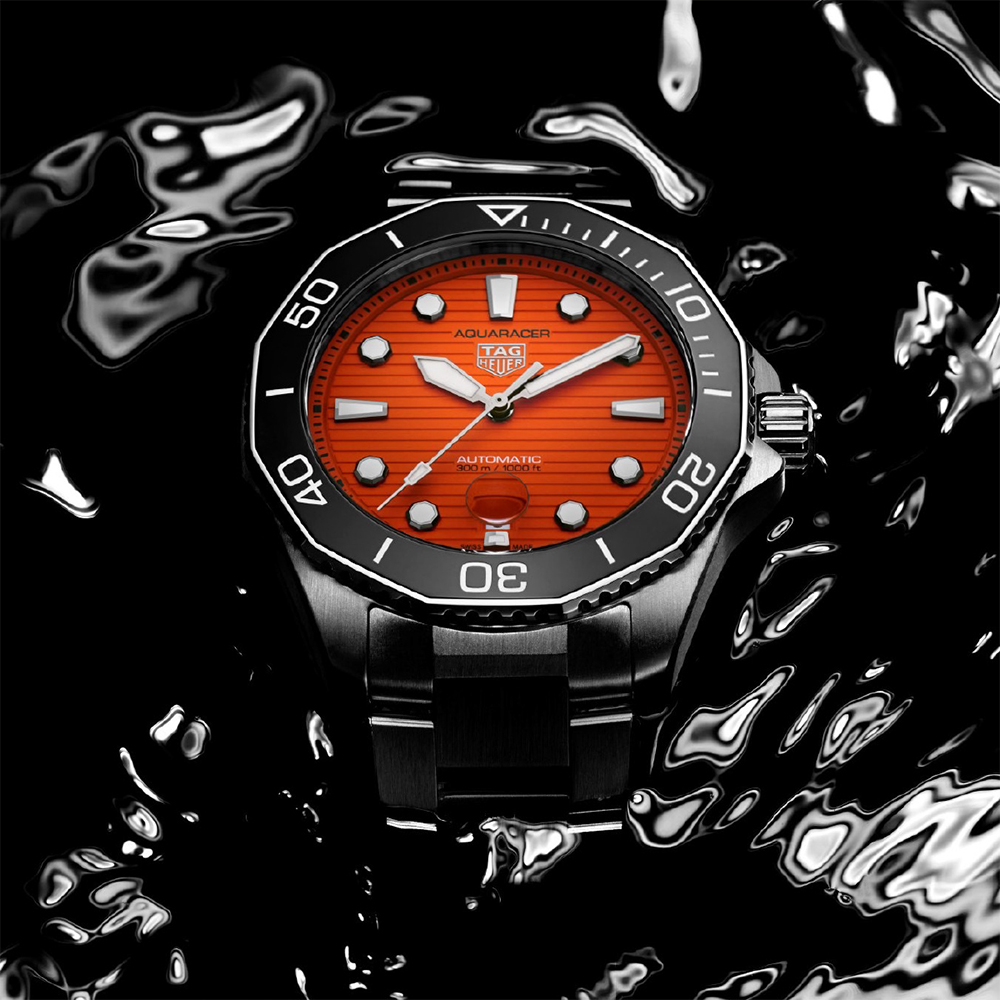 SUMMER 2022 WILL BE HAPPENING
TAG Heuer has called it; the Aquaracer Professional 300 (£2,700) is flagging it, with fluoro urgency: warm, azure waters beckon once again! Technically, since Doxa's cult Sub of the Sixties, orange dials have been a savvy feature for keen divers, remaining legible to the last as you plumb the depths. But it also happens to be joyous, bang on trend, and – framed by the 12 newly streamlined facets of TAG's evergreen waterbaby – versatile enough to straddle beach and beach bar.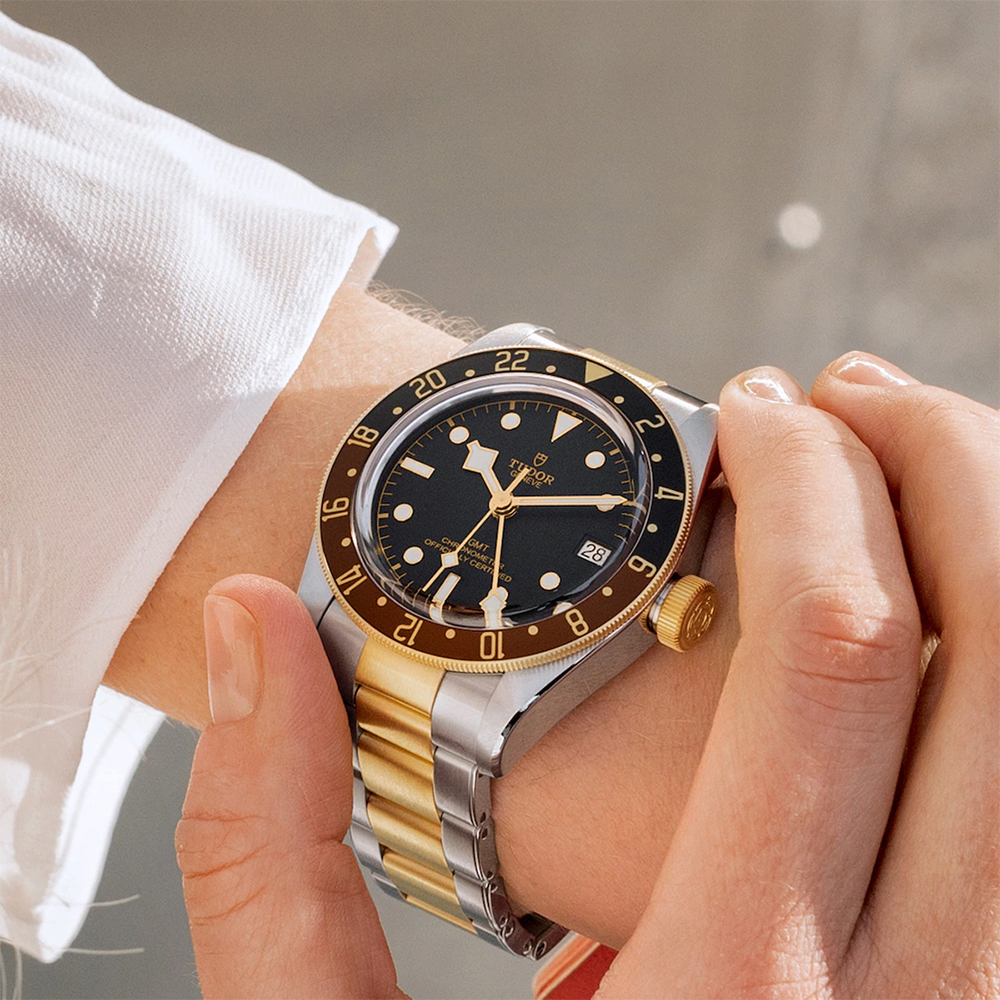 Same goes for the latest iteration of the Tudor Black Bay GMT, which by evolving into 'S&G' holiday mode (steel & gold, if you didn't know, and a steal at £3,320) naturally finds itself inclined to switch its anodised 24-hour bezel to mothership Rolex's iconic 'Root Beer' GMT-Master colourway.