SS17 LADIES LUXURY WATCH EDIT
22nd May 2017
From the sporty chic of Chopard's new Happy Ocean to the elegant majesty of the Millenary from Audemars Piguet, there's plenty to get excited about with this selection of new-season watches.
AUDEMARS PIGUET
millenary
The Millenary has become one of the most daring watches in the Audemars Piguet stable. With its asymmetrical proportions, it is a far cry from the rigid octagons for which the brand is famous, and has gained itself a reputation as a bit of a connoisseur's choice. The off-centre dial allows you to see the mechanics, which, being AP, deserved to be seen, but it's the other details that really make this piece exceptional – there's the contrast between the femininity of the snowset lugs, the industrial feel of the rivets on the dial and the contrasted gold bridge holding the balance wheel in place. Mix things up and change to a Salmon strap, it may not be instantly recognisable as an Audemars Piguet but you'll certainly get noticed wearing it.
63006 | £25,900
CHOPARD
happy ocean
If you don't want to ditch the diamonds even when you're diving then this addition to the Happy collection is ideal. Called the Happy Ocean, it still has the iconic precious stones freely skittering around the dial but it now comes on a Nato strap and is good to 300m, which means you can actually use it for diving rather than just for splashing around in the pool. The rotating bezel comes with both red and turquoise accent options but it's the latter that really has that sporty sophistication that effortlessly translates from beach to bar.
67952 | £6,120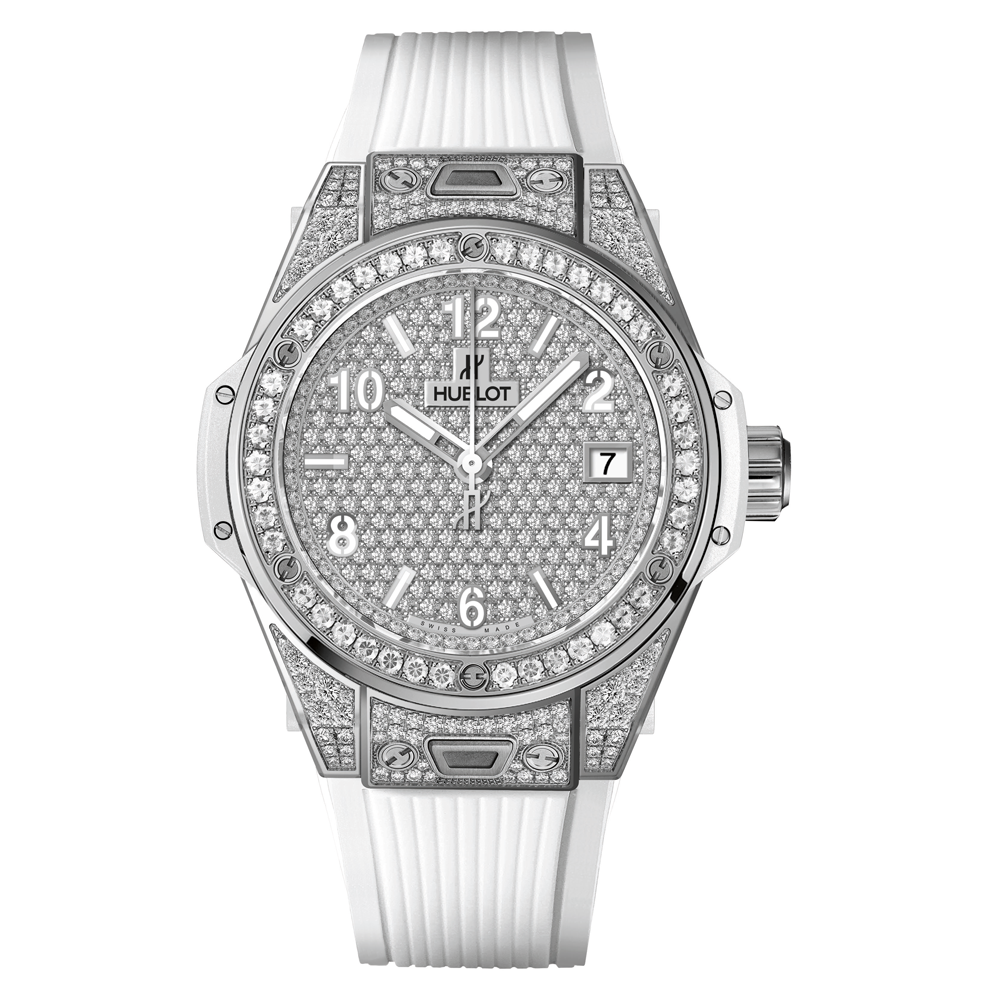 HUBLOT
one click
This is the ultimate high-low mix when it comes to materials. There's the full-pave case and dial covered in a total of 467 diamonds, which is attached to your wrist with rubber, one of the most pedestrian substances in use. The juxtaposition means that this is a watch that really does go with everything. The diamonds hint at after-dark wear, while the rubber subverts the high-jewellery status meaning that it could work just as well as a daily wearer, albeit a rather eye-catching one. There aren't many brands that could pull off precious and plain, but both diamonds and rubber are so much a part of the Hublot aesthetic that the contradiction works.
BREMONT
solo 32 lc
When you think of Bremont you don't really think "bracelet". This a brand built on vintage leather or salt-faded Natos, but this 32mm Solo with a bracelet strap feels like a departure of the best kind. The brushed stainless steel gives the white dial a lightness, which transforms the masculine design codes the Solo is known for into something more suited to a woman's wardrobe. This is that rare thing – a Bremont that could work paired with something slightly androgynous, such as a Breton top and wide-legged trousers, as well as with a more feminine dress. Though given that the LC in the name refers to Lettice Curtis, a remarkable female WWII pilot and the first woman to qualify to fly a four-engine bomber, the latter outfit would probably be more sartorially appropriate.
67058 | £2,895
BAUME & MERCIER
promesse moonphase
Moonphases are the complication of 2017 and especially enlarged ones. If you want to tap into this trend, you would normally expect to have to venture into the world of high complications, complete with an equally high price tag. However, Baume & Mercier, which has built a reputation for subverting the notion that quality watchmaking costs the earth, has brought out this gorgeous moonphase as part of its Promesse collection. It has the on-trend enlarged moonphase, which is given extra luminosity thanks to the gorgeous deep-blue dial and strap. It's elegant, a little decadent and one of the best-looking moonphases around.
67953 | £3,200
GUCCI
dive
Forget butterflies and bees, this year Gucci has gone to the top of the animal kingdom for its 2017 inspiration. The latest addition to its Le Marche des Merveilles collection features an embroidered tiger mid-roar on its dial.The traditional Gucci shades of red and green provide a striking backdrop, while the brown leather strap adds a note of practicality, which stops the whole watch from looking too fashion. If you're a fan of Alessandro Michele's creations, this is the most wallet-friendly way of injecting some of his magic into your wardrobe.
67798 | £620
RAYMOND WEIL
toccata
The trend for blue dials shows no signs of abating – it's the ideal shade as it's more daring than black or white but not as out there as green – and this gorgeous addition to the Toccata collection shows why. This wonderful shade of midnight blue works extremely well with the diamond hour markers, allowing them to sparkle like stars on a night sky. When this combination is put on a leather strap the aesthetic leans towards evening wear but the steel case and strap used here gives the watch a more versatile feel. Wear with denim or more diamonds depending on your mood.
67428 | £875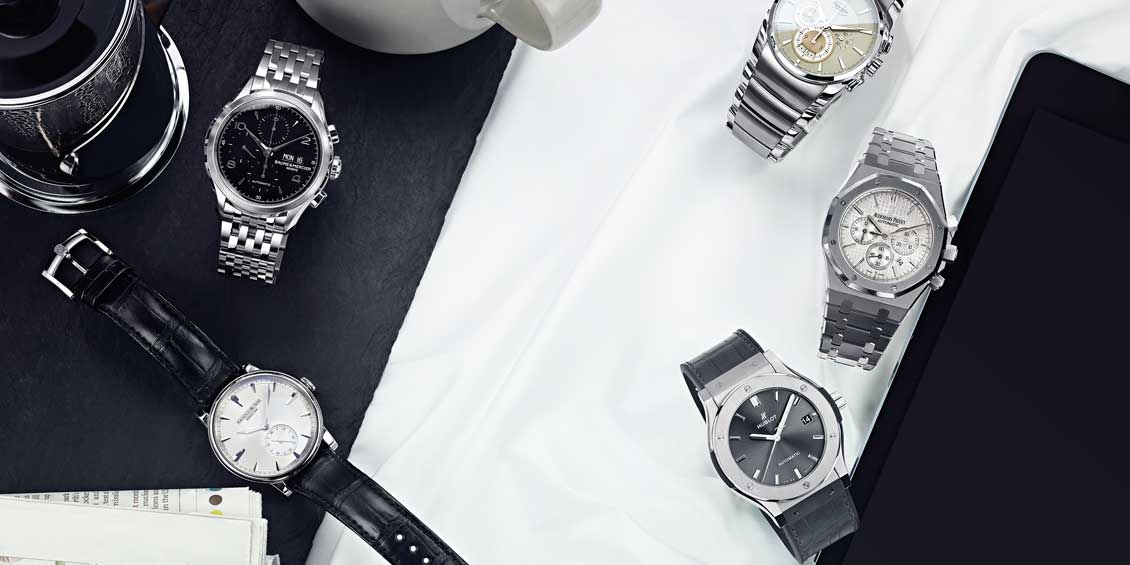 Building a watch collection is a lifelong journey with big brand milestones along the way. However, there comes a time when your watch just isn't cutting it and it's time to invest in something new.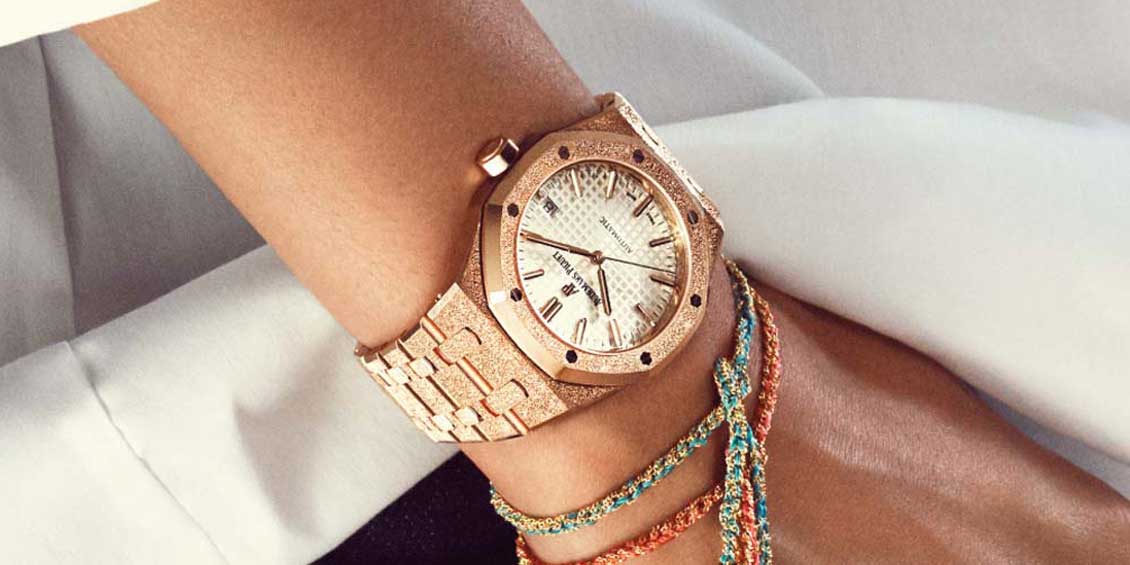 For the 40th anniversary of the women's Royal Oak, Audemars Piguet decided to collaborate with a customer, a very special customer indeed.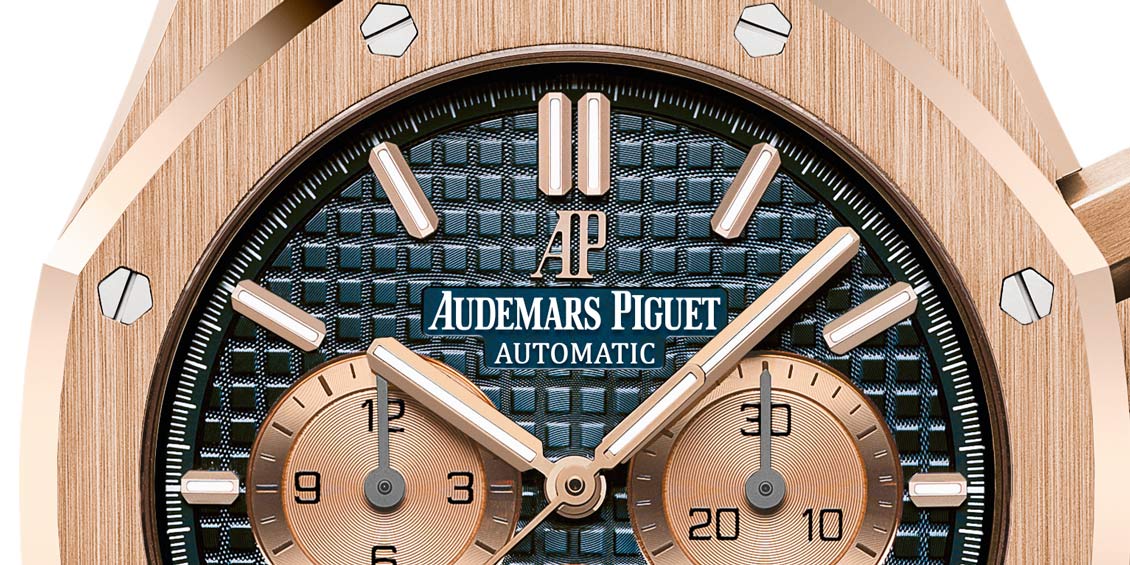 The definitive directory of what you should be wearing on your wrist right now. Words by Alex Doak.