Since the Sixties, TAG Heuer's chronographs have been synonymous with the world of motorsport, but never as viscerally as this year's Carrera Calibre Heuer 02T Tourbillon: the watchmaker's own high-octane 'engine', turbocharged with a whirring tourbillon carriage, has been tuned up with F1's favourite lightweight material.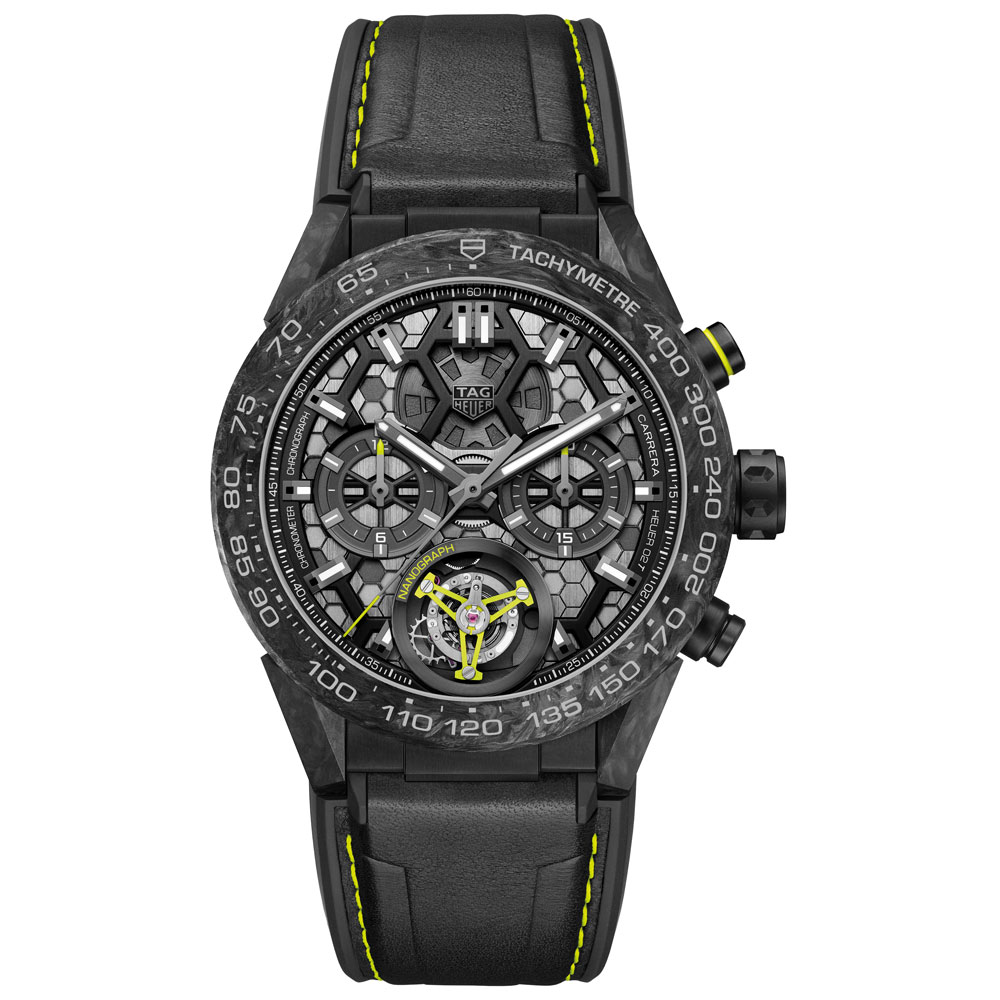 The dial's openworked hexagon motif is for good reason: it's the molecular arrangement of pure carbon atoms, in both of the crystalline forms that make up the balance spring's composite. Namely, cylindrical 'nanotubes' and their unrolled, sheet-form 'graphene' allotrope.

Chronograph stopwatch function's start-and-stop pushbutton.

Just when you thought pure carbon was restricted to the superstructural aspects of a watch – cases, baseplates, bezels, dials – TAG Heuer is proving its mettle for tricksy mechanical components. In this debut case, the tricksiest of all: the spiral balance spring, on which the balance wheel oscillates as the watch's ticking 'pendulum'.

As if a carbon balance spring wasn't impressive enough, it ticks at the heart of a whirring 'tourbillon' carriage – a 218-year-old invention that rotates the entire balance assembly by 360º per minute to even-out the 'squashing' effect of gravity.

Chronograph stopwatch function's reset-to-zero pushbutton.

Black calfskin leather and rubber strap, contrast-stitched in acid green, attached with carbon buckle and black-PVD titanium folding clasp.
Logarithmic tachymetre scale for speed-distance-time calculations etched into 'forged carbon' bezel – essentially random carbon fibres compressed under great heat and pressure.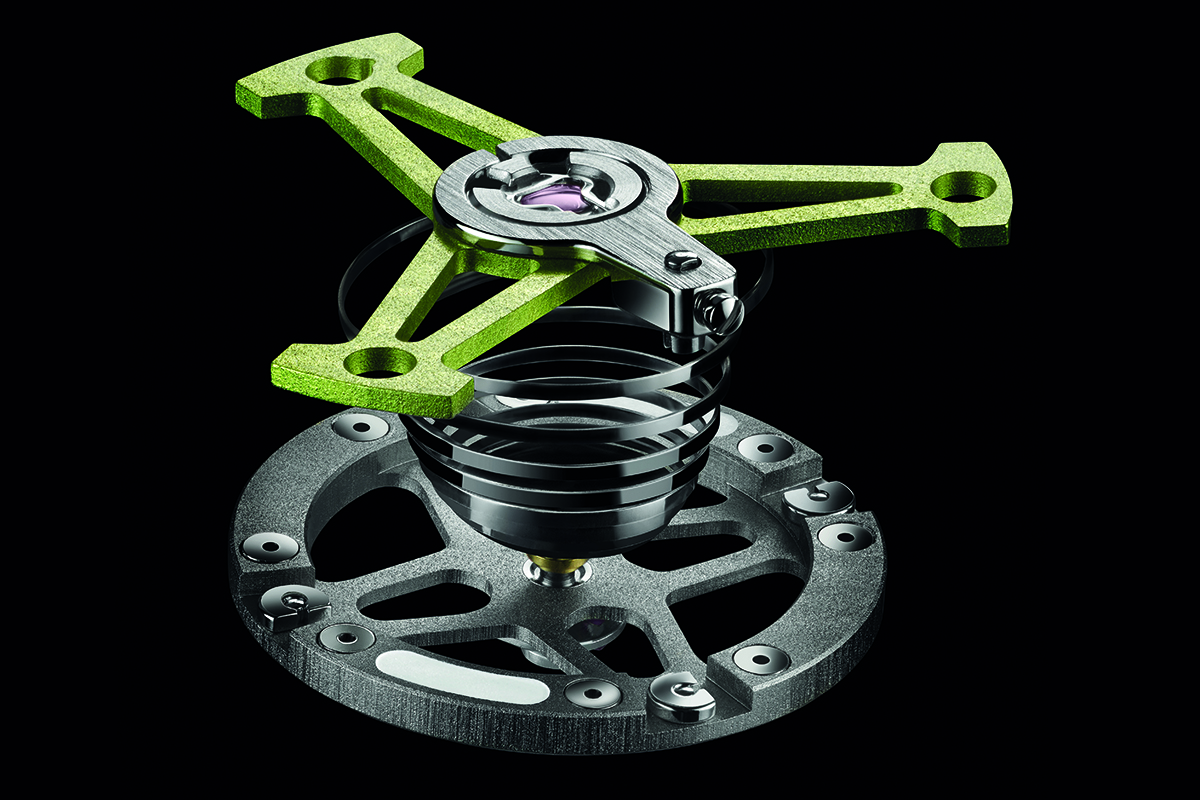 Like silicon (and unlike traditional metal alloys), carbon springs give you antimagnetism, perfectly concentric oscillation and come with the 'collet' axis attachment integrated into the mono-structure. But it's the 5,000g shock resistance of crystalline carbon that's the main draw over silicon – still avoided by purist watchmakers for its brittleness.
Like silicon parts, TAG Heuer's carbon hairsprings are made with a photolithography process, but one that grows the parts on a silicon wafer, rather than etching them from one. A complex series of chemical and gaseous baths and reactions grow the composite at a molecular level to give it outstanding flex characteristics.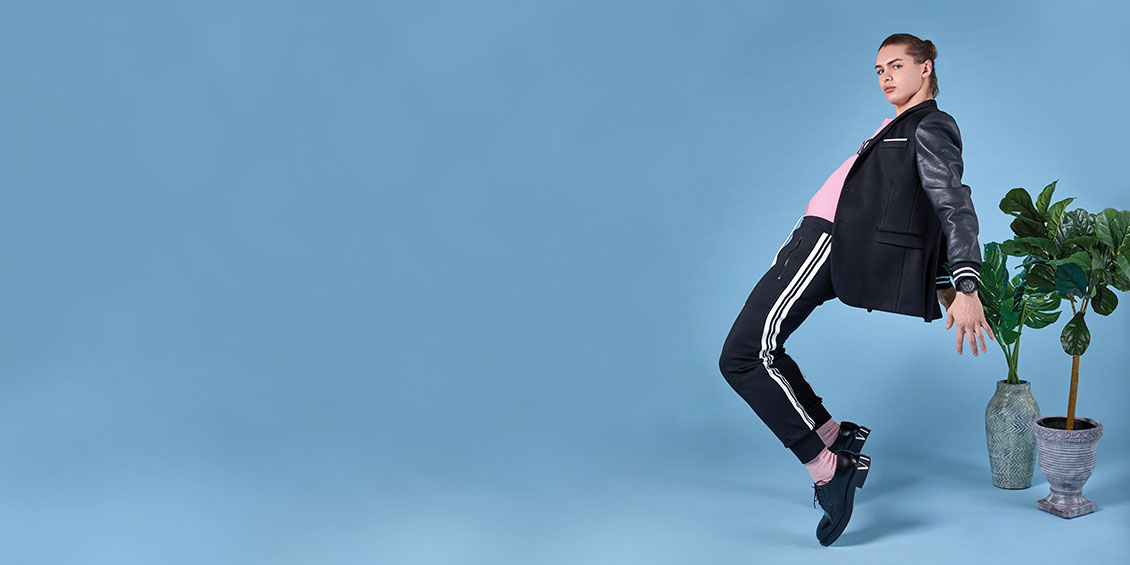 Step into a world of Diamonds & Thrills with the latest edition of ROX Magazine.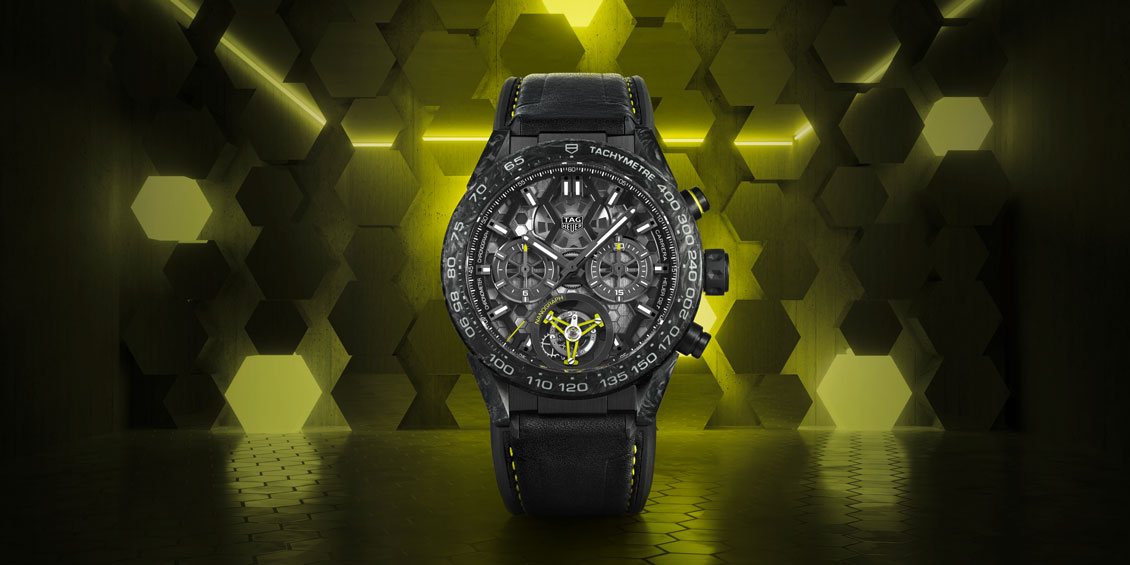 TAG Heuer is a pioneer of modern watchmaking, proud to expand its horizons whilst still honouring the rich and diverse history of the brand. For more than 150 years TAG Heuer has faced down every challenge it has come across and pushed past it in pursuit of higher levels of precision and performance from its timepieces.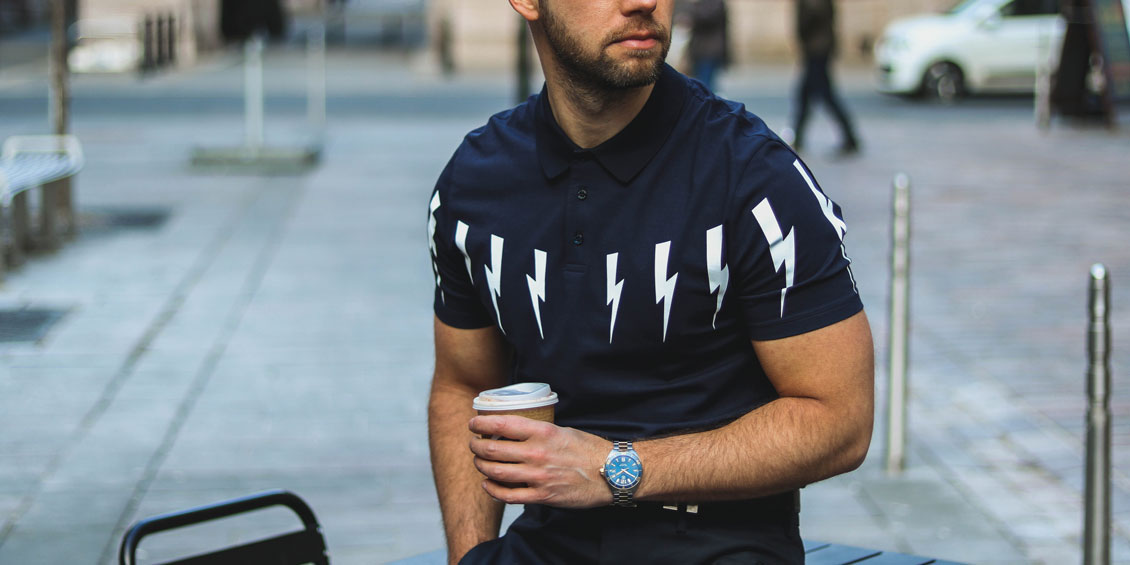 They say time waits for no man and that's certainly the case with luxury and designer watch designs. Forever evolving, the world of mens watches is fast-paced. Yet, one thing remains the same, ROX's commitment to provide mens designer watches with expert craftsmanship.