NEW TUDOR ROYAL
3rd March 2021
Royal is a name first used by TUDOR in the 1950s to emphasise the superior quality of its watches. With this heritage in mind, the TUDOR Royal offers a range of automatic sport-chic watches with integrated bracelets that are as affordable as they are uncompromising.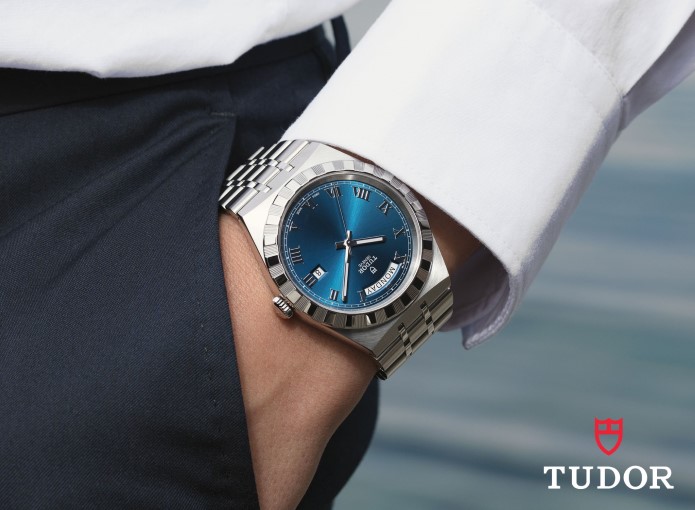 AVAILABLE IN FOUR SIZES
Available in stainless steel or gold and stainless steel, in four case sizes to fit any wrist. Available in black, silver, champagne-colour or blue, the sunray motif on the dials of the Royal radiate from the centre, creating elegant lighting effects and reflections. The 41 mm version displays the day at the same time as the date. As a final touch of chic, TUDOR has added Roman numeral applique hour markers to its TUDOR Royal watches. All the dials offer these appliques, which can be replaced by eight diamond hour markers.

A DISTINCTIVE NOTCHED BEZEL
The TUDOR Royal is the ultimate in balance, elegance and versatility. The characteristic notched bezel, with its alternating surface polish and cut grooves, is just one of the design details, rooted in the History of the Brand, that gives the Royal its unique personality.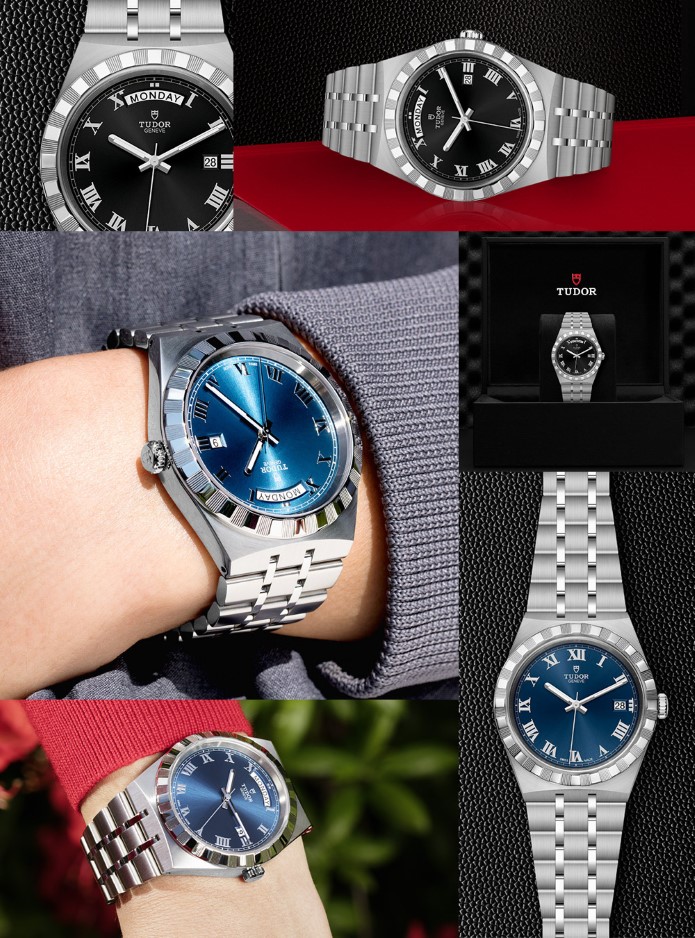 INTEGRATED "FIVE-LINK" BRACELET
The TUDOR Royal features an integrated "five-link" metal bracelet, which ensures an uninterrupted line with the case. This type of bracelet design was first introduced by TUDOR as early as 1973. Characterised by its three wide satin-brushed links set between two slimmer polished elements, the smooth quality of its surfaces and edges emphasise the attention paid by TUDOR to ensuring its comfort on the wrist. Available in stainless steel or with alternating links in stainless steel and yellow gold, the models in this range cater to every taste.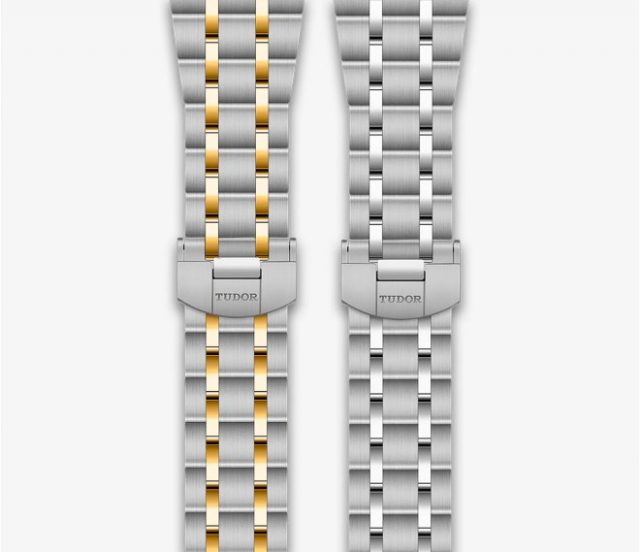 "WITH ITS INTEGRATED BRACELET, NOTCHED BEZEL AND AUTOMATIC MOVEMENT, THE NEW TUDOR ROYAL RANGE IS THE EPITOME OF VERSATILE SPORT-CHIC."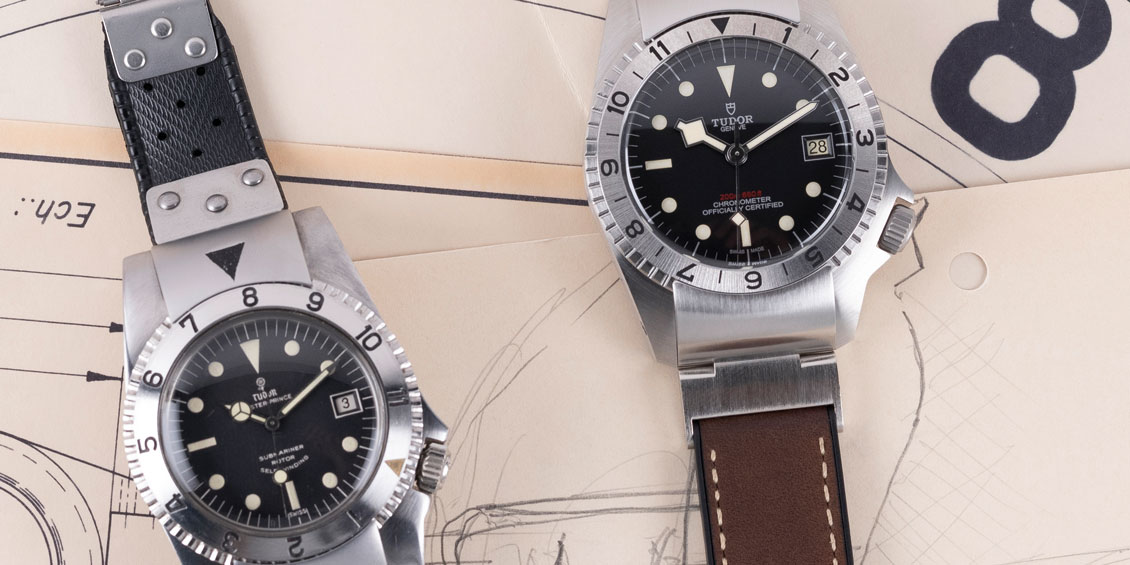 Military veteran Tudor ambushed everyone at Baselworld back in March, with its left-of-field and uncompromising Black Bay P01 frogman.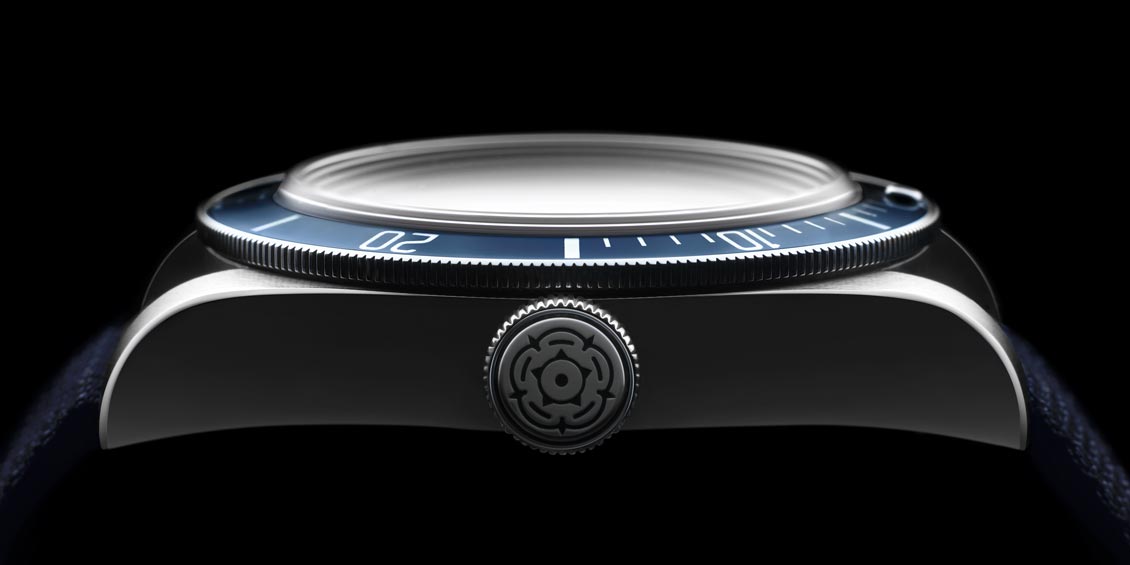 After so many decades of being misconstrued as 'Rolex's little brother', Tudor is finally stepping from the shadows and carving a horological identity of its own – underwater, for the most part.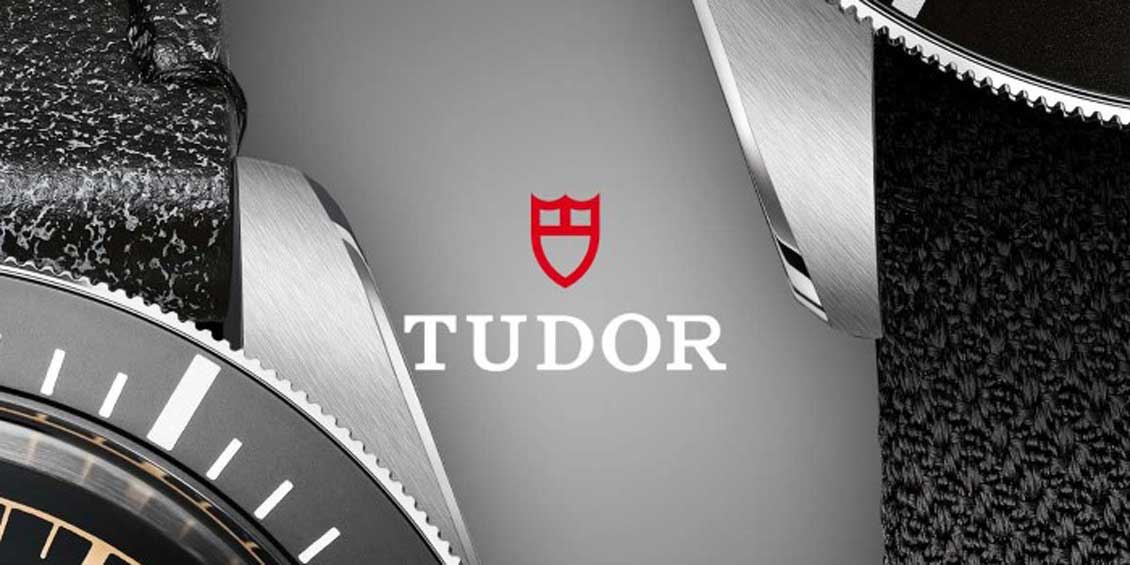 Tudor is one of the most exciting and dynamic watch makers, and therefore every time they release a new piece – or redesign a style – there is a lot of interest in the end product.