ROX X SARA HILL
YOGA SKIN
26th June 2019
Glaswegian makeup artist Sara Hill has long been a respected name in the beauty industry, with over 20 years of experience and a glittering client list that would send anybody starstruck. With A-list names including Rosie Huntington-Whiteley, Grace Jones and Kanye West all on her roster, it's no surprise that Sara's makeup skills are in huge demand.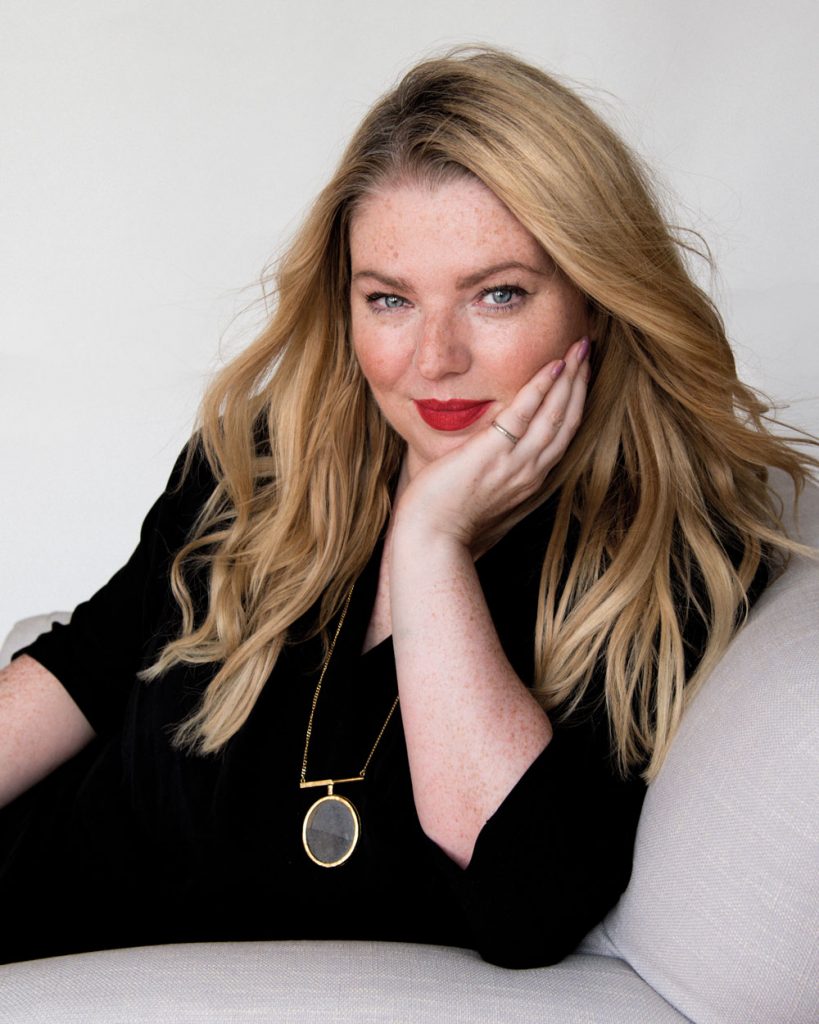 With international clients, catwalk shows, her own makeup brand and a post as beauty editor of Hood magazine under her belt, you'd be right in thinking that Sara's schedule is pretty busy. She's also the founder of leading Scottish makeup training school, The Academy of Makeup, with two outposts in Glasgow and Aberdeen, meaning that she spends her spare days travelling between the two institutes to offer her expertise and advice to her trainees.
And when she's not inspiring the next generation of MUAs in person, Sara's sharing her knowledge and experience on social media, with regular tutorials and stunning makeup looks. Sara champions inclusivity in the beauty industry, firmly believing that makeup should be for everyone of any gender or age, and that it should be a fun part of life, not a mask or a disguise. "I believe that everyone is beautiful, with or without makeup," Sara explains. "Makeup is a finishing touch to enhance what you already have – but if you want to go crazy and create a whole new look, then that's fine too! Makeup is about experimenting and enjoying yourself, finding a look that you love and playing around with styles to see what makes you smile."
Over the past year, Sara's been responsible for several Instagram-famous beauty trends, like #FreeTheFreckle, #GlitterForGrownUps and #BoyBrows, but nothing could have prepared her for the global overnight success of #YogaSkin, a makeup trend she coined late in 2018 which has already become this year's signature beauty look.
With publications from Vogue Thailand to Glamour UK, Allure in the USA and ELLE France running the trend, and millions of views online, Yoga Skin is officially the hottest trend of 2019. But what exactly is it?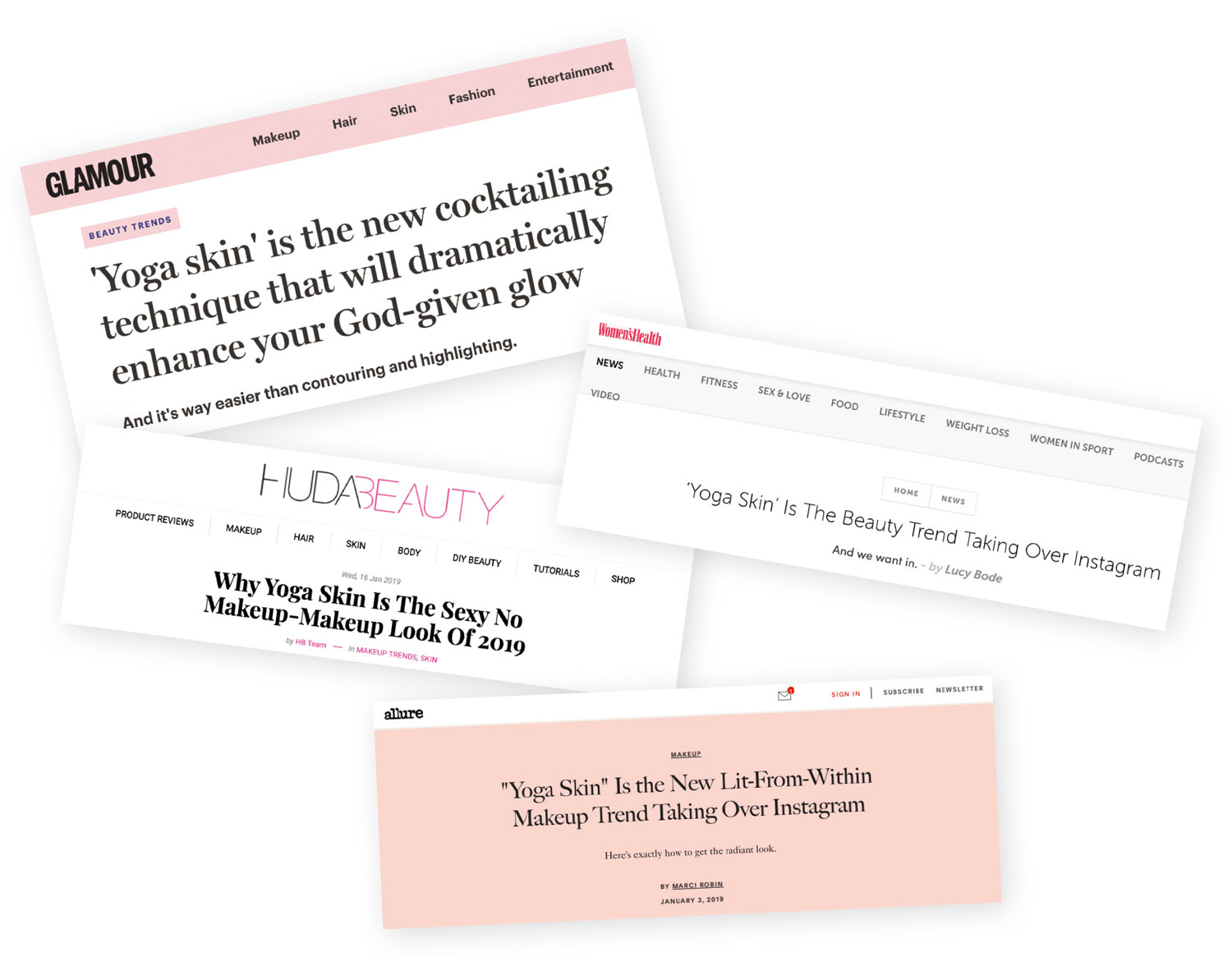 "Yoga skin is juicy, fresh skin," Sara says. "It's a look reminiscent of stepping out of a yoga studio, without any of the hard work! I think it's healthy, hyper-dewy skin that really shows off your natural complexion whilst giving you a lit-from-within radiance at the same time. It's makeup magic!"
This effortlessly radiant look only takes a dash of makeup mixology to achieve, and is easy for even makeup novices to recreate. The bespoke, tailor-made element of Yoga Skin also means that literally anybody can wear the look, regardless of skin type, tone or age – so it's no surprise that the look has become a global success story, all created from Sara's central Glasgow studio.
"It started with coverage in a national newspaper, which was then picked up by a leading UK glossy on New Year's Day," says Sara. "From there it just exploded – it went to America, then Thailand, Turkey, France, Russia, Australia, Italy, Greece… it took off! Every day I was seeing it published multiple times in dozens of different languages, my PR team were sending me clipping after clipping. It's incredible to see and I'm so proud to have created something that so many people are enjoying."
But the worldwide success didn't stop there; leading beauty vlogger Huda Beauty caught sight of the trend and posted her own version of Yoga Skin, with a video tutorial that's had almost two million views in a matter of weeks.
"So many lovely Scottish bloggers and models all posted their own versions of the look too," Sara tells us. "I work with these girls very often so it was great to have their support as the trend took off, and it just showed how versatile Yoga Skin really is, literally anybody can wear the look."
For more from Sara, visit www.sarahill.com or follow her on Instagram @sarahillmakeup.
GET THE LOOK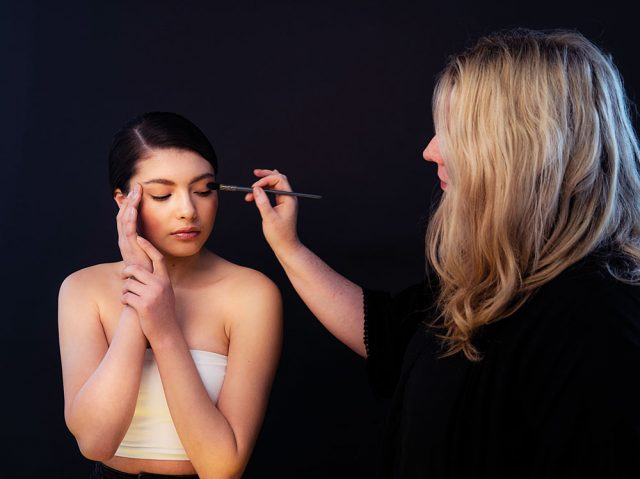 Sold? We are too. We asked Sara to give us the rundown on exactly how you can achieve glossy, glowing Yoga Skin for yourself…
"Start by applying your regular skincare as normal, and leave it for at least five minutes to settle into your skin. Apply a layer of primer, and then it's time to get to mixing! What I love about this look is that it's completely customisable to your needs, preferences and skin type."
Step One:
"Create your skin mix. I use a ratio of 60 per cent/70 per cent foundation, 15 per cent facial oil, 10 per cent liquid illuminator, 5 per cent glow drops. If you have dry skin you can also squeeze in a small amount of moisturiser for extra hydration. If you have oily skin you can use less of the skincare mix and have a higher percentage of foundation in the cocktail."
Step Two:
"Massage the mix into your skin using your hands, in layers. Push the mix into the skin to really work it in and to get the blood pumping, creating a natural flush. Let each layer settle for a minute, and build up until you're happy with the finished effect."
Step Three:
"Apply liquid or cream concealer where you feel you need extra coverage, using a fluffy eyeshadow brush for a lighter, more natural effect."
Step Four:
"You can powder if you need to, but keep it very minimal. This look is about fresh, dewy skin so only use powder where absolutely necessary."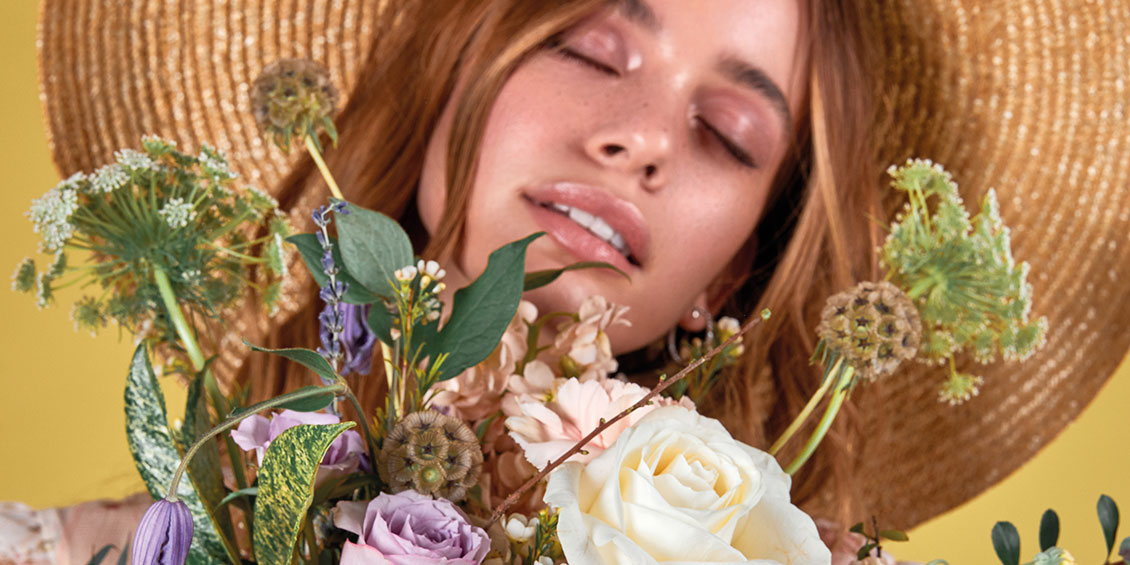 Step into a world of Diamonds & Thrills with the latest edition of ROX Magazine.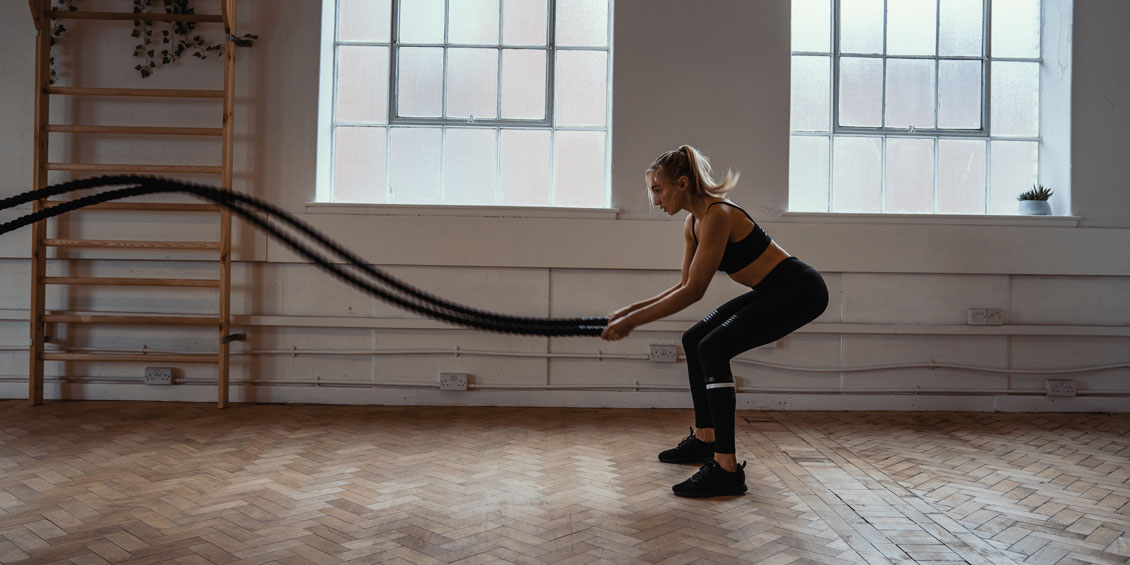 Leading a healthy lifestyle has never been more in the spotlight with images of avocado and açaí flooding our screens. Taylor Brown caught up with Stephen Fraser, owner of the UK's trendiest fitness studio, as he talks all things health.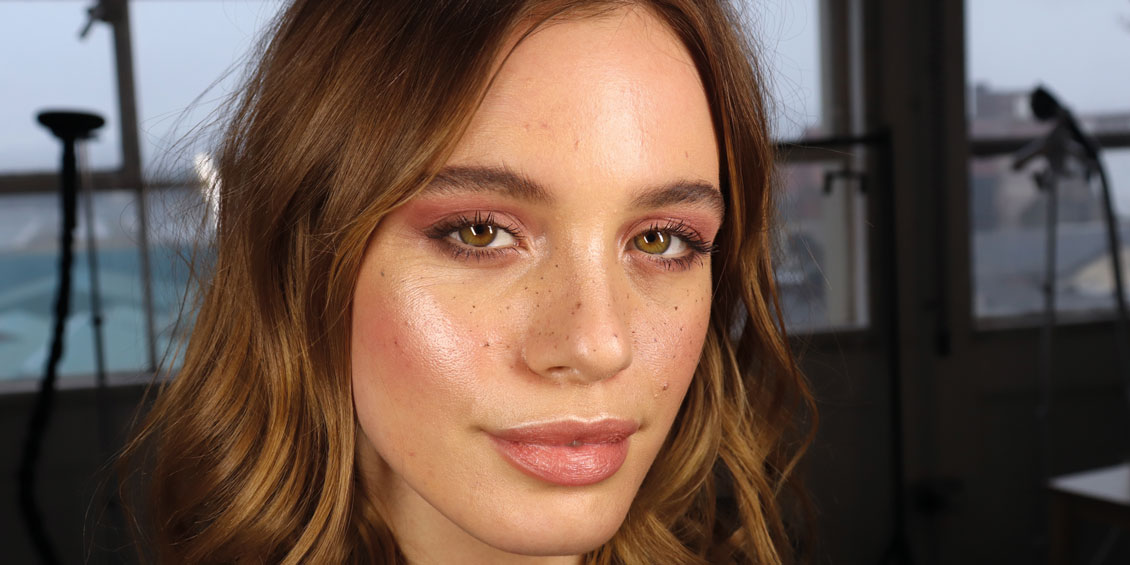 Taylor Brown sits down with beauty guru Mira Parmar who reveals all on how to get our cover girls gorgeous summer glow. Want that no make-up, make-up look?