A WORLD OF RELAXATION AWAITS
21st February 2019
The Old Course Hotel is proud to play host to the first Kohler Water Spa out with America, offering a truly unique experience to guests. Maxine McCreadie shines a light on a trip like no other to the respected spa.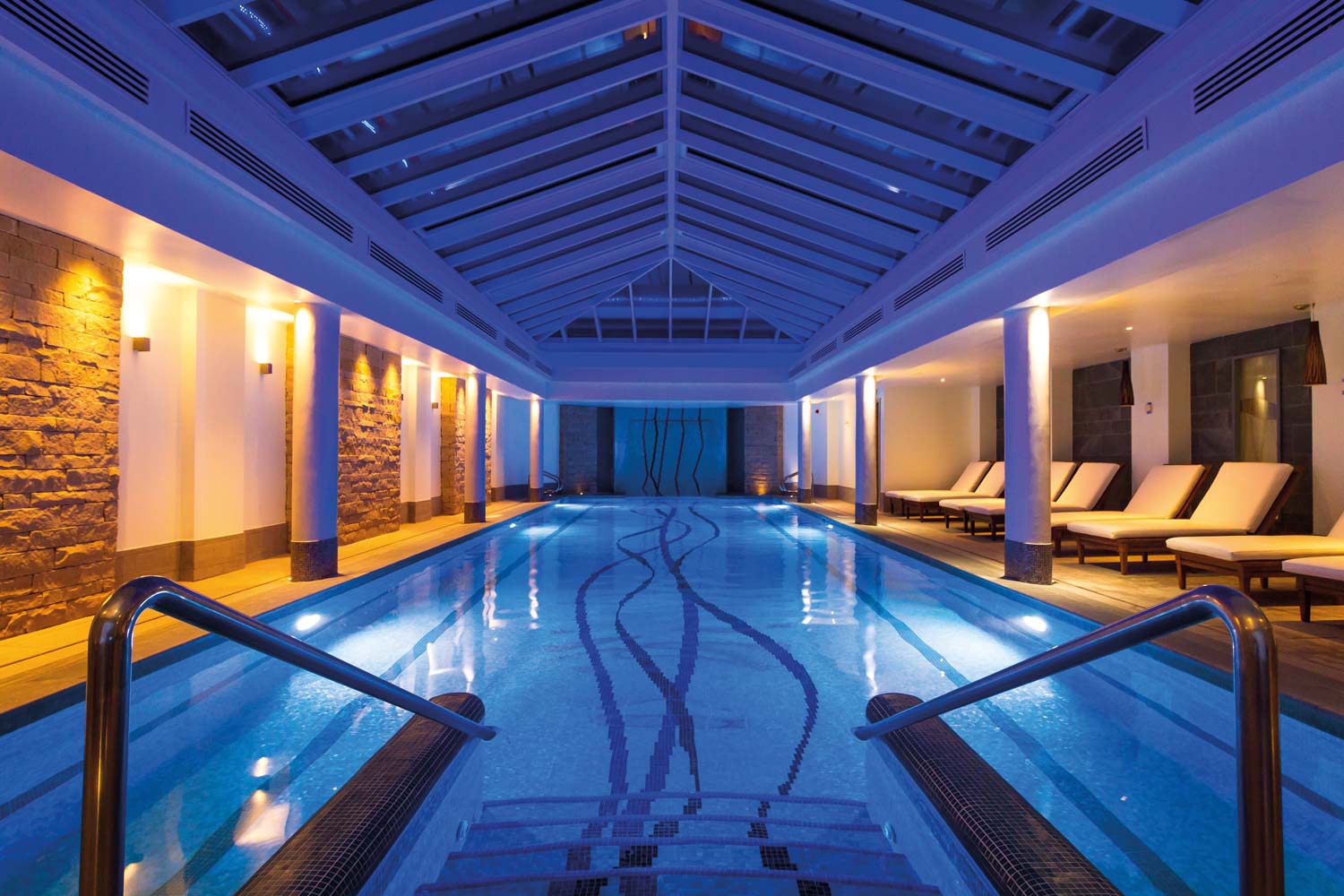 Can you remember the last time you didn't feel lost without your phone in hand?
That gut-wrenching feeling that the whole world could be crumbling around you simply because your mobile isn't within touching distance. There's no denying the wonders of ever evolving technology – we're more connected than ever before, with the world literally at our fingertips – but it also comes with its pitfalls and the ability to no longer switch off has to be top of the list.
As fun as counting likes and swiping through stories is, at what point do you realise that you're watching life through a camera lens rather than being in the moment yourself? For me, that moment came the second I stepped through the doors of the Old Couse Hotel.
Classically elegant yet with hints of contemporary design the Old Course Hotel, bordering the 17th hole of the renowned links course and overlooking the West Sands Beach, is a haven of tranquillity. Heralded as being one of the finest resorts in the world there's little wonder why guests continually fall under its charm. The 144 rooms and 35 suites, most of which were designed by French designer Jacques Garcia, provide haven from the realities of real life. Time slips away at the Old Course. There's no rush, just a sense of presence and belonging to something special and nowhere is this felt more than in the hotel's Kohler Water Spa.
The first Kohler experience outside America, the spa has recently undergone a multi-million pound renovation at the hands of architects Sedley Place and has been designed with one simple goal in mind – to provide sanctuary for those who are simply too connected.
With the pace of life continually increasing, my friend Pamela and I were thrilled to be invited to discover more about the newly refurbished spa. Busy planning her impending nuptials at the time of our visit, Pamela was looking forward to an afternoon of uninterrupted bliss while I was keen to enjoy time away from the continual buzz of social media – and we were not left disappointed.
Featuring all of the usual spa staples, including a hydrotherapy pool, steam room and sauna, plunge pool, experience showers, 20ft swimming pool and rooftop hot tub, you'd be forgiven for assuming the Kohler Spa couldn't possibly offer anything further. That's where you're wrong.
The Kohler experience offers a chance to discover the therapeutic benefits of water and enjoying re-mineralising experiences, which recreate the healing properties of the Earth's natural mineral waters. A truly unique experience, the Lavender Rain signature treatment is a must for all visitors. This 74-minute treatment offers the chance to inhale the calming benefits of fresh lavender in this completely balancing and rejuvenating spa experience.
To begin, a nourishing body scrub with marine salt crystals is combined with lavender in an invigorating full body exfoliation. Next as you relax inside a warm cocoon, a scalp massage, pressure point facial massage and foot massage are performed. The treatment is concluded with the application of lavender body lotion to leave your skin radiant and your body deeply relaxed. It's a moment of bliss.
However, for those looking for more traditional spa treatments the dedicated team is proud to offer an extensive range of massage therapies, facials, body treatments and much more. Speaking of the launch of the new facility spa director Kirsty Maccormick, said: "I was thrilled and delighted to have had the opportunity to open one of the best spa in the country after working so many years in Asia and being involved in numerous spa openings around the world.
"Kohler is a fantastic company to work for and I look forward to the exciting development plans they have for the future of the Kohler Waters Spa division". Meanwhile Old Course Hotel general manager Stephen Carter added: "We are very lucky to have owners that keep investing in the property, following a major refurbishment in 2017, which included a soft refurbishment of our bedrooms and suites. In 2018 we completed a multi-million pound expansion of the Kohler Waters Spa – taking our total square footage of the spa to 25,000sq ft.
"We have created two separate experience areas within the spa – a luxurious spa experience and a re-energising leisure and fitness experience – offering guests more choice. We have installed the latest Technogym equipment, we offer various fitness classes including virtual classes, 13 treatment rooms, including a treatment room for couples, a lap pool and an adults-only spa pool and have introduced some fantastic new spa treatments – we are delighted with our new facilities."
There's no denying that it's all too easy to get caught up in the stresses of life and stop to take a moment to appreciate what matters most. We may have been originally invited to discover the Kohler Water Spa, however, our journey offered so much more than expected – a reminder that it's important to log-off once in a while.