WILD. FORAGED. DISTILLED.
1st April 2018
Each smooth, crystal clear bottle of The Botanist Gin begins life on the Isle of Islay in often rugged and testing terrain. Wild, natural and pure – homeland is at the heart of this now iconic gin.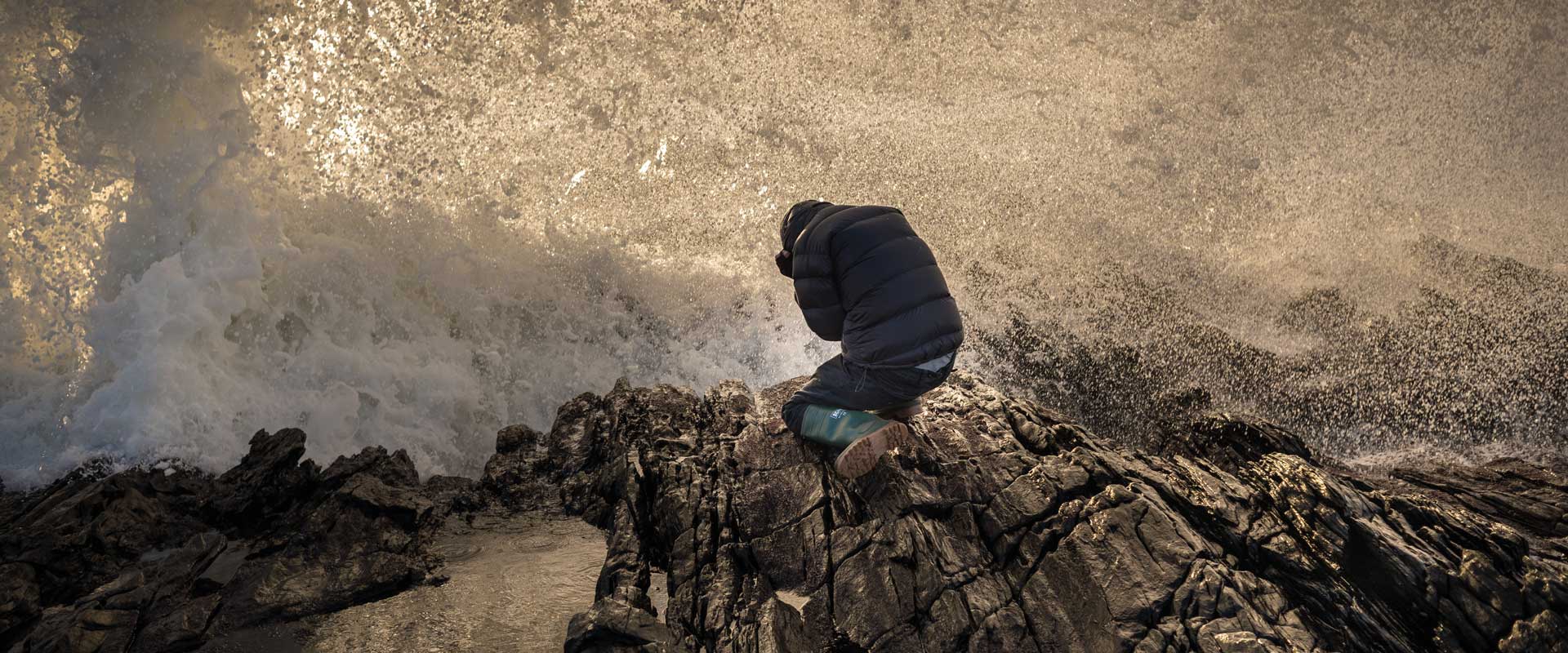 The Botanist Gin is a progressive exploration of the botanical heritage of the Isle of Islay. This first and only Islay Dry Gin is a rare expression of the heart and soul of its remote Scottish island home. Hand-foraged local botanicals delicately augment nine berries, barks, seeds and peels during an achingly slow distillation. The team behind this complex process are skilled artisans and botanical scientists who have painstakingly perfected their professions to ensure only the highest quality is achieved for each and every batch. The Distillery's Production Director Allan Logan shares with us the influence and the endeavour it takes to create The Botanist Gin.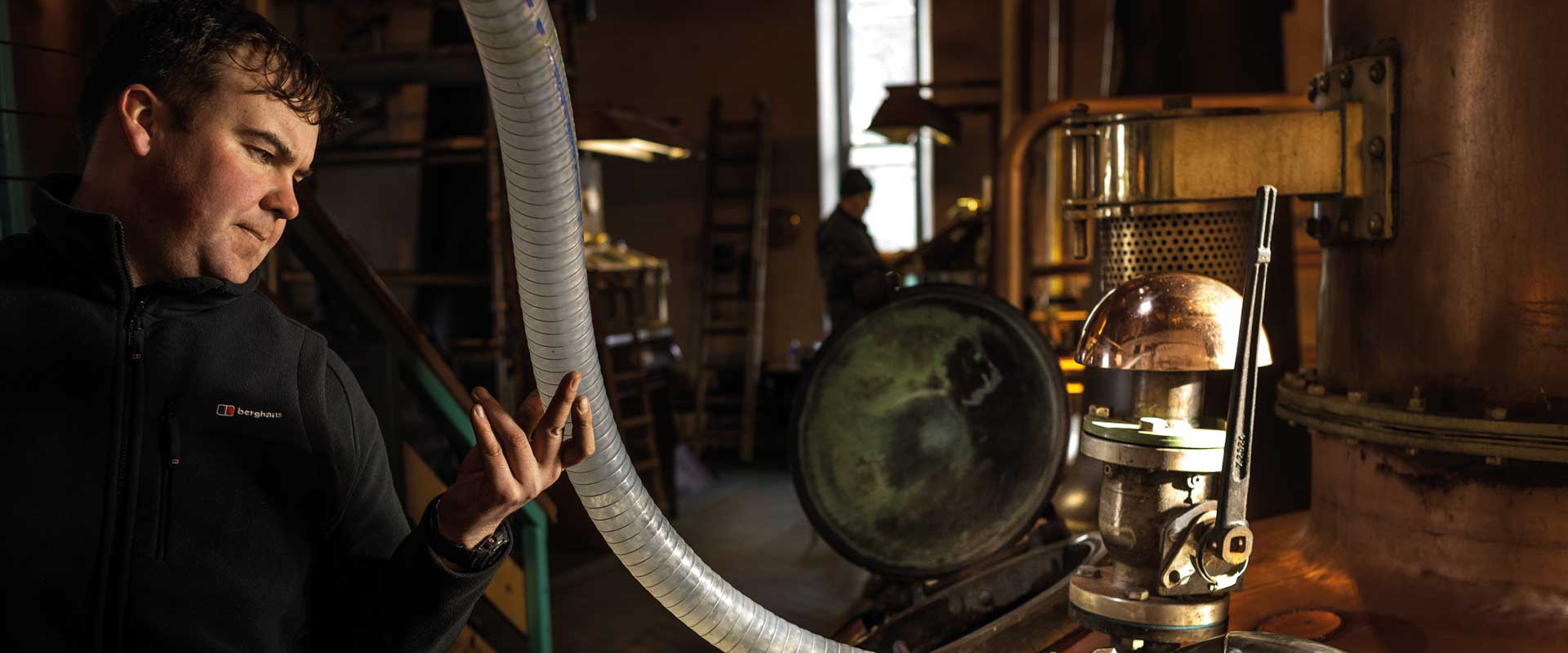 The Botanist is Wild. Foraged. Distilled. – let's start with its wild homeland, what influence has the Isle of Islay had in the creation of The Botanist?
The Botanist was originally created by our master distiller Jim McEwan who is an Ileach, a man born and brought up on Islay. Jim has now retired from Bruichladdich but it would be difficult to overemphasise the importance of his native island to the way he thinks. It was natural for him to conceive of a gin inspired by the land he loves.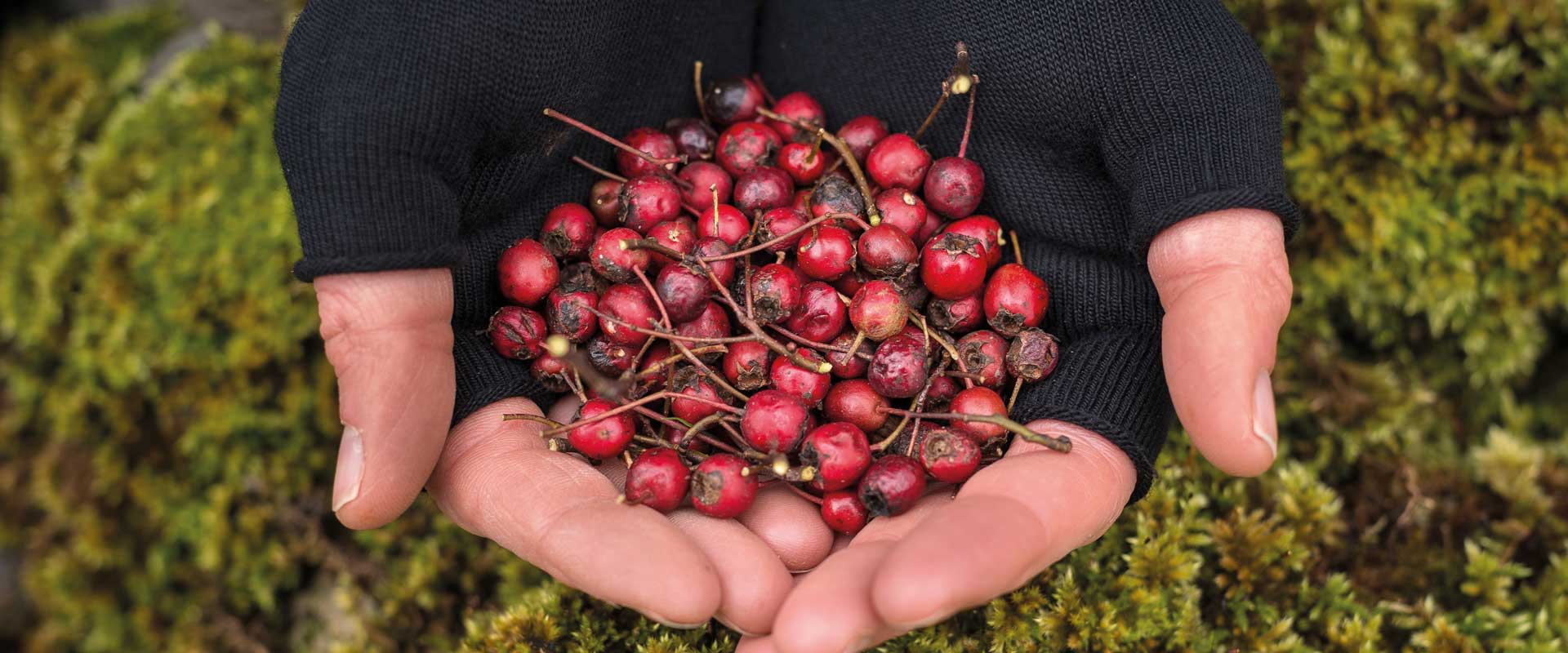 As the name suggests, at the heart of this gin are its botanicals – how many different botanicals create The Botanist?
There are nine 'core' botanicals (orange peel, angelica root, cassia bark, cinnamon bark, liquorice root, lemon peel, juniper berries, orris root and coriander seeds. There are 22 'island' botanicals; apple mint, chamomile, creeping thistle, downy birch, elder, gorse, lemon balm, hawthorn, bog myrtle, sweet cicely, water mint. Meadowsweet. Spearmint, lady's bedstraw, red clover, mugwort, white clover, heather, juniper, wood sage, tansy and wild thyme.
Can you share with us the journey these botanicals go on before they make it to you?
The core botanicals are sourced by our friends at Langley Distillery. The 22 island botanicals are hand-foraged by our very own James Donaldson who is still working with our original foraging team of Dr. Richard and Mavis Gulliver. James has taken to turning up in our office with buckets and boxes of sweet smelling herbs. Today it was the turn of heather and lots of lovely aromatic bog myrtle.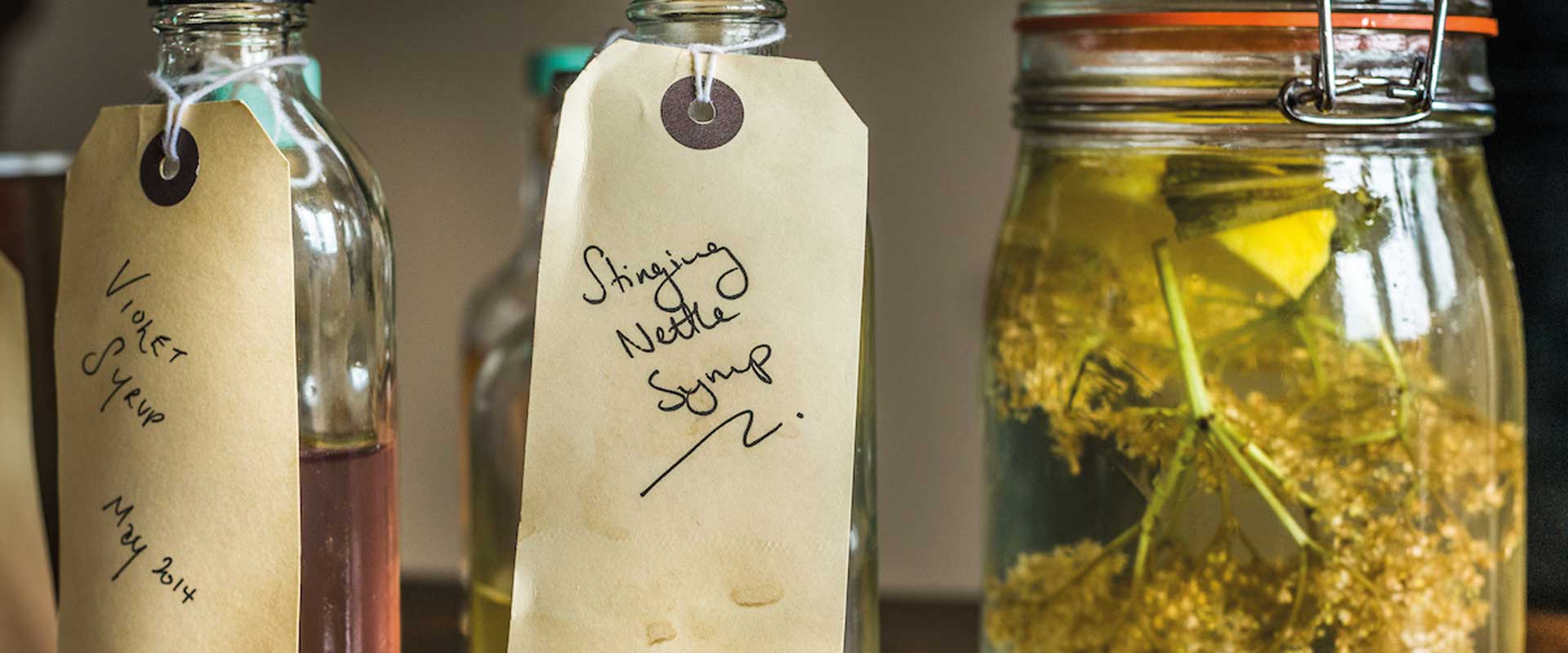 with each sip you can appreciate every one of the 22 botanicals meticulously selected.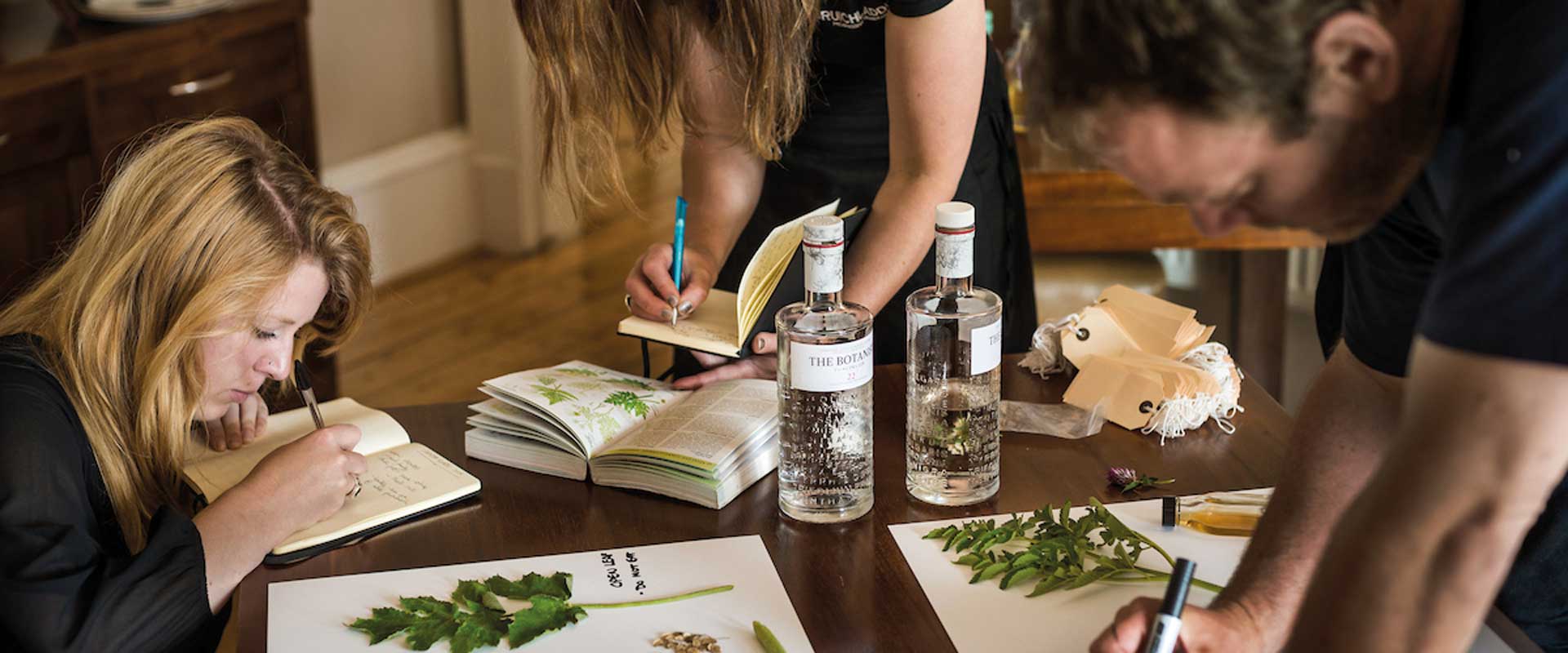 What is your role in the process of making The Botanist Gin?
I am Head of Production at Bruichladdich Distillery. Along with my colleague Adam Hannett the Head Distiller, we are the only two people who make the Botanist Gin and know what the recipe is – it is a very closely guarded secret. All distillations take place overnight and during a weekend. I have taken part in every single Botanist Distillation since the first one in 2010.
What is it about the slow distilling process that is so important in creating The Botanist?
The Botanist is made in a Lomond Still affectionately known as 'Ugly Betty'. The still has been heavily modified to create maximum 'reflux' of the vapours as they pass up through the body and neck. Six overlapping copper plates were introduced into the body to maximise contact with the metal, then a section containing 75 small bore copper pipes was installed further up. Above that is a water jacket to cool the head of the still and semi-condense the spirit. All this ensures that only the lightest vapours carry on over the top and down the lyne arm on through the casket containing the Islay botanicals. The heavier elements all fall back into the body of the still. There is even a final reflux pipe to return any spirit that condenses in the casket.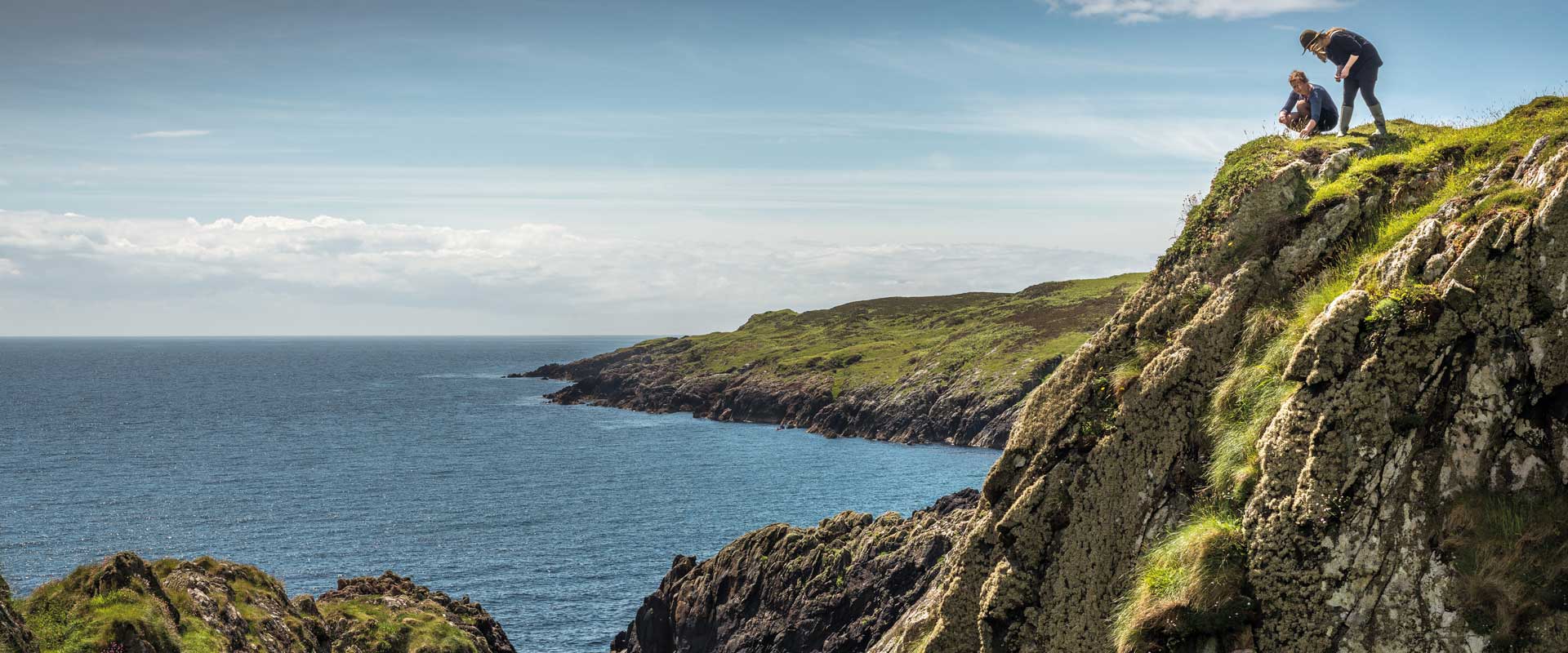 Tasting notes describe The Botanist as "filling the senses with meteorites of smell sensations as they explode from the glass." That's quite an impact – what scents can we expect?
Think sweet, delicate menthol, apple mint, spring woodlands, juniper, coriander and aniseed undertones, lemon and orange peel, a bouquet of flowers from Machir Bay on Islay, honey from thistle, coconut from gorse, water mint and summer meadows…
What makes The Botanist stand out from the crowd?
It really helps to have beautiful liquid bearing a great name in a stunning bespoke bottle! However, that will only take a gin brand so far in what is a very crowded field, so there needs to be genuine integrity to the back story. The Botanist was conceived and brought to market years before the gin craze gained traction. It was always inspired by and associated with the great innovative chefs of the world, people who looked to the wild and foraged flavours for new ideas. It has always been associated with being creative rather than being prescriptive. As a result, we never suggest 'signature serves' but instead invite people to go out into their locality, foraging for complimentary flavours drawn from wherever they may be in the world.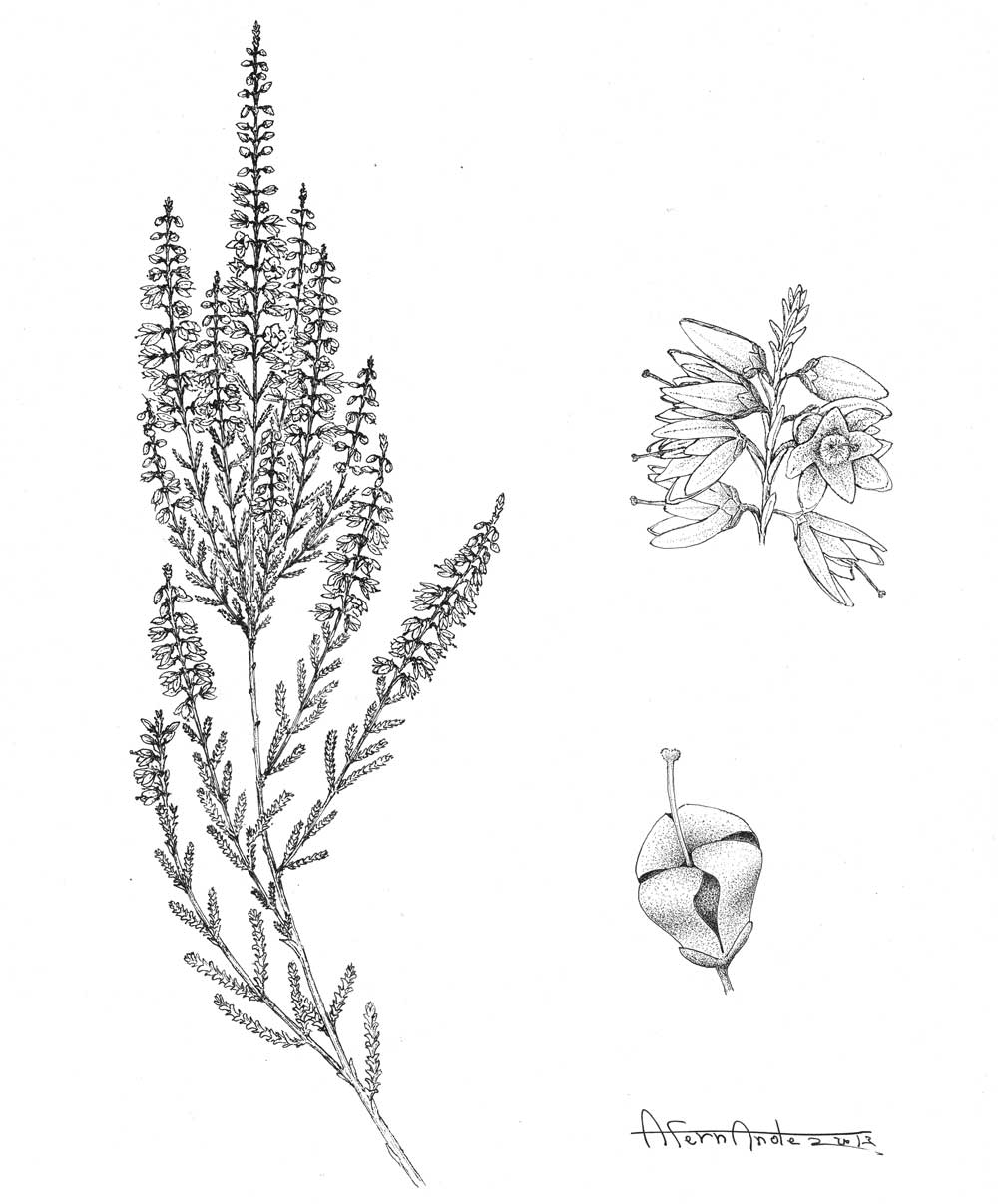 With so many ways to enjoy it, how do you enjoy the fruits of your labour? – A classic gin & tonic, or a more complex serve?
Personally, I love Botanist and tonic but almost never with citrus – always with a seasonal foraged twist. That is usually a flower from the hedgerow or a herb from the garden but I am not against foraging for something interesting in a supermarket! I will occasionally indulge in a Martini – there are some great foraged vermouths out there and I have friends who even make their own. I am also lucky enough to live on the shore of Loch Indaal – and my favourite Martini garnish is a seaweed called dabberlocks. Truly delicious with a pleasing salty crunch to finish.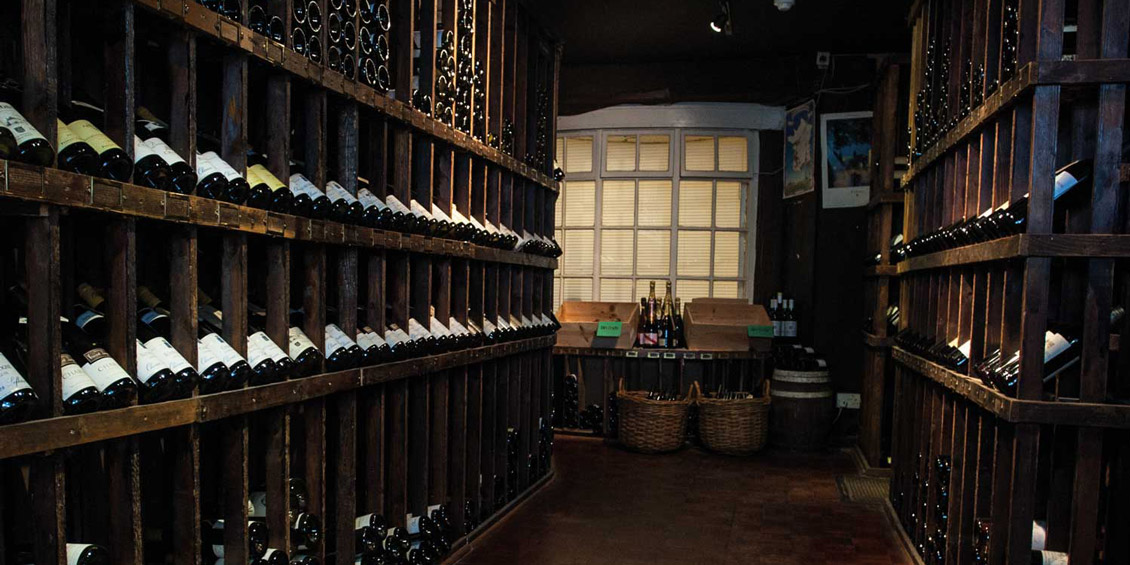 Ian Matthews of Corney & Barrow Wine Merchants, shares his years of wisdom to help you get to grips with this fascinating subject.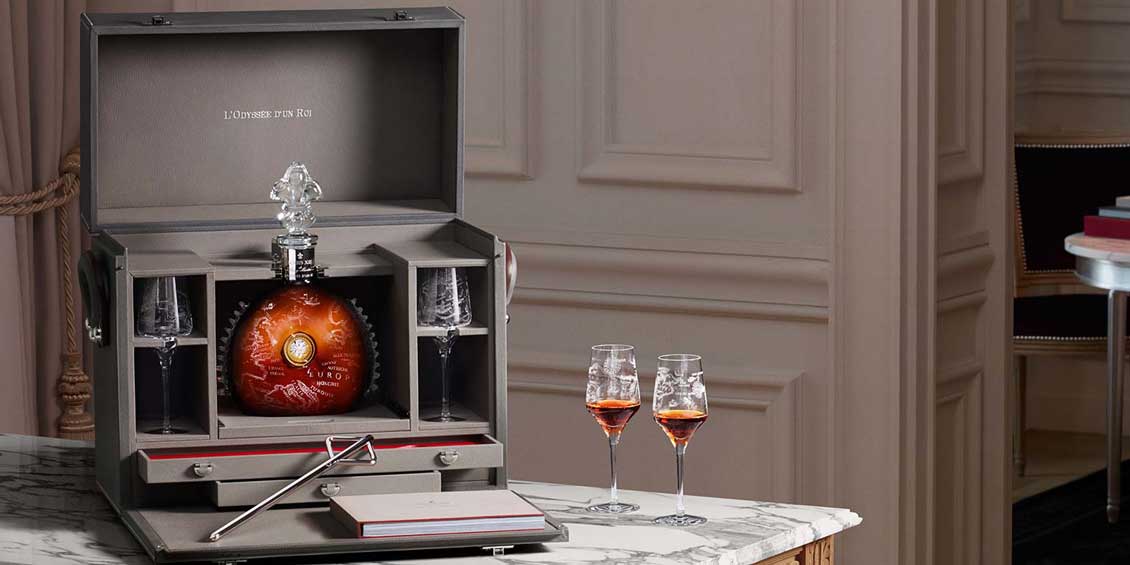 Three ultimate masterpieces featuring a rare blend of Louis XIII, designed by Hermès, Puiforcat and Saint-Louis will be sold at auction by Sotheby's, as of September 2016, with all proceeds benefiting the film foundation's cinematic heritage preservation efforts.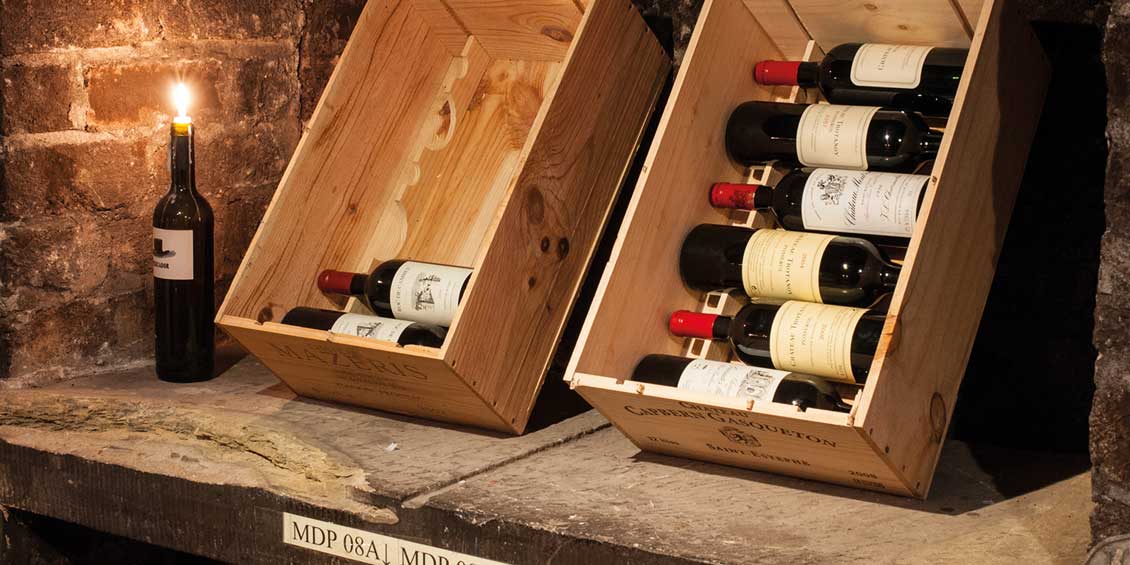 Independent wine merchants Corney & Barrow Ltd tell us what it takes to start a fine wine collection, offering advice on producers, storage and the best investments to make now.