THE DIGITAL WOMAN
21st March 2019
Apps and tech specifically created for women is the latest technological revolution as Laura McCreddie-Doak finds out.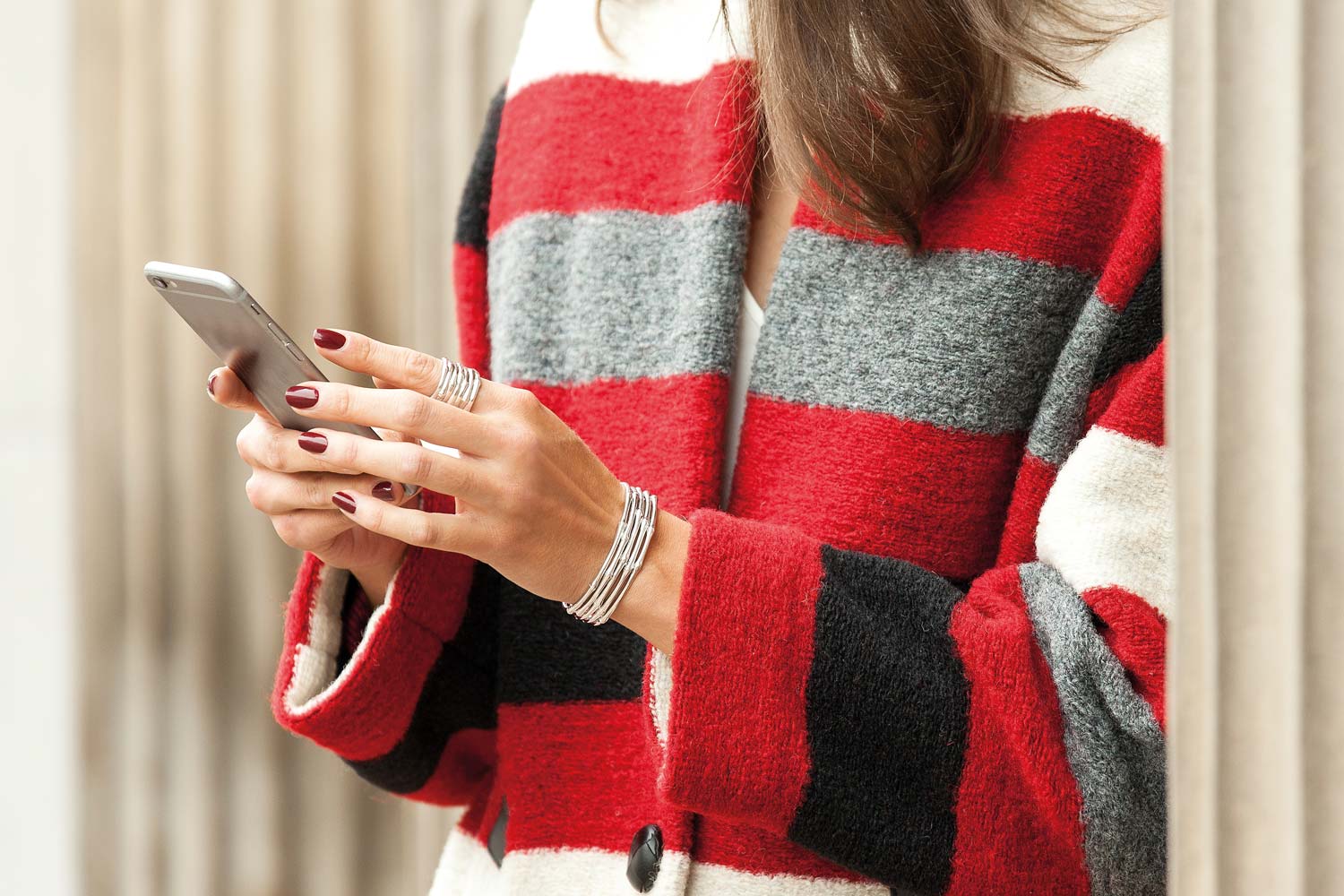 In 2014 Apple released its health tracking app HealthKit. It was a handy way of keeping all the data pertaining to your personal wellbeing in one place, such as exercise, mindfulness, nutrition and sleep. To 49.2 per cent of the population that all seemed perfectly fine. The other 50.8 per cent pointed out, rather vocally, that it failed to track one of the most important aspects of their lives – their period.
It's a glaring example of how tech has, for so long, taken the male experience for the human one. As short-sighted as this was of Apple, it was also a galvanising force for one of the fastest growing areas of tech around today – technology that is specifically geared towards making things better for women.
Since 2014, a scene that was burgeoning has skyrocketed featuring everything from smart breast pumps and connected kegel-muscle exercisers to period tracker apps. US-based consultancy and market research firm Frost and Sullivan has predicted that by 2025 femtech will be worth around $50bn thanks to the fact that women are 75 per cent more likely than men to use technology to track their health and will willingly spend more – 29 per cent more in fact – on their health than men.
One of the leaders of this connected revolution is Ida Tin who launched period-and-hormone tracker app Clue back in 2013 (and coined the term "femtech") along with her partner, tech entrepreneur Hans Raffauf. Now based in Berlin's trendy Kreuzberg, the city's start-up capital, it has 10 million active users worldwide and has been the beneficiary of around $30bn in venture funding.
The reason for Clue's success is its ease of use, its clean, non-frilly design and its ungendered approach, which means it doesn't isolate the trans community.
"I think the main reason Clue has become so popular is because it is something that was needed," explains Tin in an interview with menstrual health education site Code Red. "When I dreamed up the idea of Clue, I felt that there had been very little innovation in family planning since the pill came out. I was wondering how it could be that we managed to walk on the moon but that most women still don't know which days they can or can't get pregnant. I personally needed such a tool to manage that very important part of my life, and I was convinced that many other women would find an app like Clue not only very useful but also very empowering."
Clue doesn't just tell you when you need to rush out and buy tampons, it also allows you to monitor your period's length and heaviness – so you can easily spot anomalies that may indicate an underlying medical condition – what particular types of menstrual pain you're experiencing and where, your sleeping patterns, your sex-drive and more. It then uses this data to provide you with research-based information on your reproductive health and its wider implications. So influential has Clue, and by extension Tin, been in the woefully under-researched and under-studied world of the female body that she has been using the data – entirely ethically, of course – to help academic study at the likes of Columbia, Stanford and Oxford Universities, as well as the Kinsey Institute for Sex, Gender and Reproduction in Indiana.
"I WAS WONDERING HOW IT COULD BE THAT WE MANAGED TO WALK ON THE MOON BUT THAT MOST WOMEN STILL DON'T KNOW WHICH DAYS THEY CAN OR CAN'T GET PREGNANT"
Also getting into the hormone-tracking game is Moody, currently a website but an app by September that was co-founded by entrepreneur Amy Thomson alongside nutritionist Lola Ross and London's ES Magazine's editor Laura Weir. "Most women, like me, don't comprehend the massive impact that hormones have, so I wanted to give women back the knowledge and power to better understand their moods, hormones and cycles. Shared experiences and more conversations is the starting point for Moody," explains Ross in an interview with Hello!
It was actually Thomson who had the idea for Moody after she became so stressed running her own marketing agency she stopped having periods. After spending a fortune on pregnancy tests, she discovered it was a result of cortisol and adrenal stress. Stunned by the effect her mental well-being and stress had on her body, and because there is so little information about how this pertains to women specifically, she started to do her own research which is how she met Ross, who specialises in woman-centred research into hormones and vitamins.
At the moment it is a website filled with articles, tips and tech to help you understand the effects your hormones can have on everything from productivity and creativity to sex drive. As from September it will also be available as an app that will allow you to track your moods and cycle as a way of becoming more in tune with how these fluctuations can be harnessed.
However, hormones aren't the only hot topic when it comes to femtech. GDM-Health is an app approved by the NHS to help monitor gestational diabetes – a condition where pregnant non-diabetic women develop high-blood sugar levels while pregnant. The app remotely tracks glucose levels so women can reduce the number of clinic visits they have to make.
For post-partum women who may have pelvic floor issues, there's Elvie. She is a kegel trainer that connects to your phone with two sensors inside and an accelerometer so you can see if you're doing those exercises properly. It was created by Tania Boler, who has a PhD in women's health and who, after having her baby, was shocked that no one was medically discussing pelvic floor issues – something that can cause life-long problems for women. The final straw for Boler was when she learnt more about how to tone it from her Pilates teacher than from her doctor. Elvie has been such as success that the NHS has picked it up so women can now access it for free from their GP.
The other major reason for femtech suddenly gaining traction is thanks to US-based venture capitalist (VC) firm Halogen Ventures, which was set up by Jesse Draper – former TV show host and daughter of a famed VC called Tim Draper, whose father was an early investor in Skype.
Draper noticed that female VCs were thin on the ground, which meant a lot of femtech companies were being bypassed because men didn't understand the need for them. Since setting up her company she has championed the likes of HopSkipDrive, a California-based ride-share app that is billed as Uber for kids, and Naya – the smart breast pump that uses water for a more comfortable express and connects to your smart device so you can track milk supply and workout when you need to pump next.
While it could be easy for the 49.2 per cent to dismiss all these apps as worrying about the small stuff, the emotional and intimately physical things that come with being female, it is apps like these that are empowering the 50.8 per cent to a better understanding of how to harness the things that have always been deemed hinderances. And once we stop needing to worry about those, well, who knows what we could do.