SNOW QUEEN
9th January 2019
Aimee Fuller is one of the world's best on a snowboard, she is also an ambassador for TAG Heuer. Laura McCreddie-Doak grabs some time with this very busy sports star.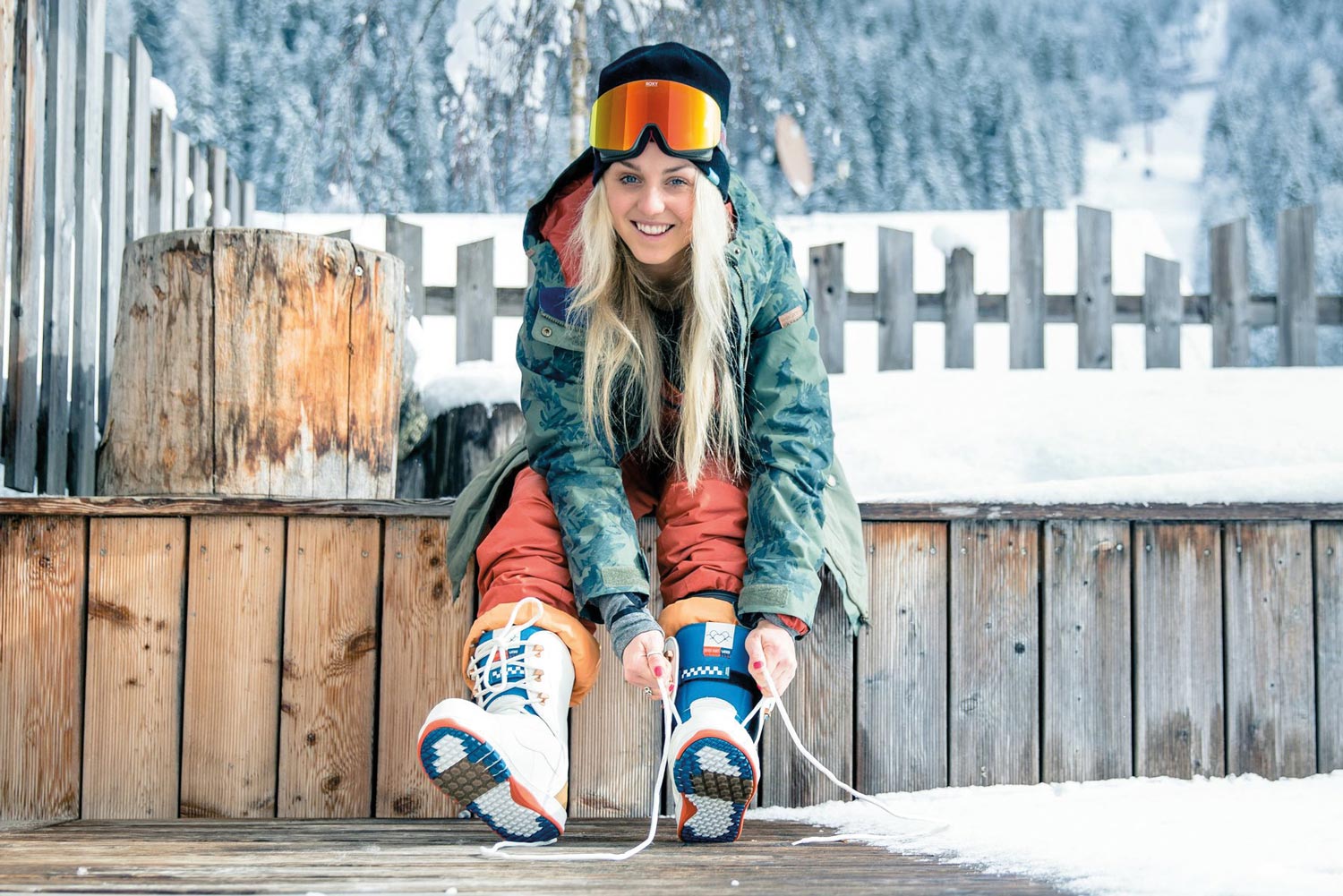 It's hard to imagine what Aimee Fuller would have been had she not strapped on a pair of skis aged four. Such is her energy, her high-octane "force-of-nature" personality that you get the sense that she couldn't be contained by the relative mundanity of an everyday life.
BBC broadcasting regulations certainly couldn't contain her. Her emotion-filled, completely partisan commentary of her friend and Team GB snowboarding compatriot Jenny Jones winning bronze in the snowboarding final at Sochi in 2014 elicited 300 complaints; something about which Aimee was sanguine but not entirely apologetic.
It is this unbridled enthusiasm for her sport that has taken her from Bromley via Virginia to the world stage. "It was Mum and Dad that got me skiing at the local dry slope when I was four," she says, talking at a speed best described as rapid while walking to meet friends for lunch. "We were a sporty family but no one actively pursued it; I was just someone who always loved a little mission."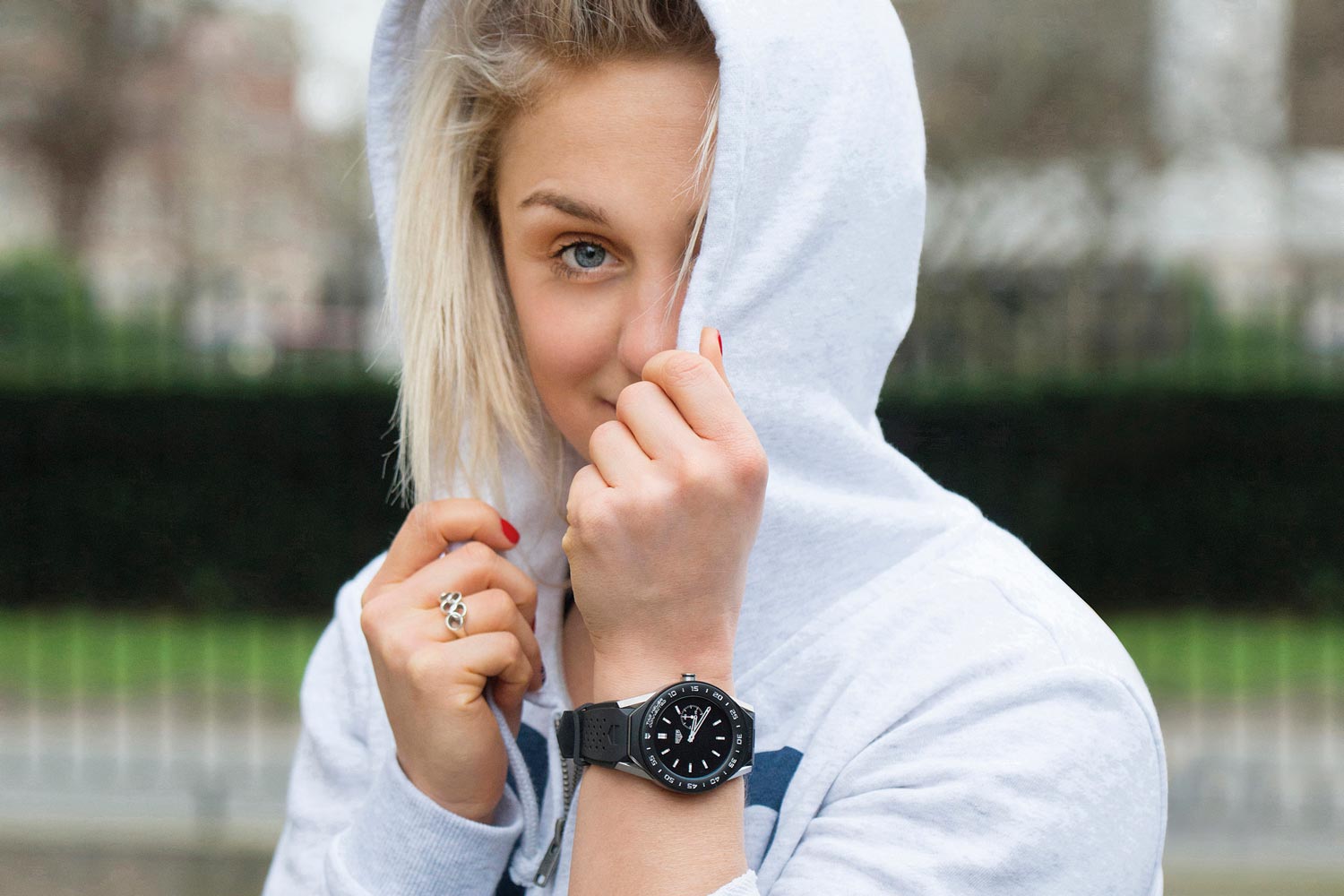 As well as skiing, the pre-teen Aimee quad biked, then did motorcross; gymnastics was added to the list at 12 but it was seeing a snowboarder coming down the dry slope, getting air thanks to the moguls, that made her think she had found her calling. When Aimee was 12 her family moved to Virginia, which meant the snow-mad twelve year-old had the Appalachian mountains on her door step. It was the snow park there, with its jumps and rail features, that saw her swap skiing for snowboarding. However, it was going to snowboarding camp at Mount Hood in Oregon – a 16th birthday present before the family moved again to Belfast – that cemented Aimee's future.
"While I was there I was coached by a Roxy [surf and snowboard clothing brand] rider called Erin Comstock," says Aimee. "I came home, went to Belfast then got a phone call from Roxy to head out to [Swiss resort village] Saas-Fee just before I was due to start my A-levels. From there the dream started." The way Aimee tells the story, it seems like a story of luck but push a little and she admits that she was a natural talent. "I guess there was ability in the air," she says somewhat reluctantly. "I also had the passion and enthusiasm to progress. When I find something I like I go all in and if you want to push yourself to the next level in a sport, then finding something you love will help you pursue it. It gives you that dedication."
Aimee's speciality on a board is slopestyle, which she describes as being as close to gymnastics as snowboarding gets. The dictionary, or rather Wikipedia, definition is that it is a " winter sport in which athletes ski or snowboard down a course including a variety of obstacles including rails, jumps and other terrain park features. Points are scored for amplitude, originality and quality of tricks."
"I LOVE THE TAG HEUER CONNECTED; IT'S ON MY WRIST NOW," SHE SAYS. "IT'S SUPER HANDY TO HAVE SOMETHING THAT CAN DO EVERYTHING."
It is a particular type of snowboarding that values the ability to execute complex moves rather than making a virtue of speed and has only been an Olympic sport since Sochi in 2014, which was also Aimee's first inclusion in Team GB. Though Aimee has talked about feeling slightly unprepared for Sochi, despite getting to the semi-finals, at this year's Winter Olympics in Pyeongchang she was feeling good. Sadly things conspired against her and she crashed out in her second run of the final.
"I was in a great position physically and mentally and felt on top of my game," she says. "Unfortunately I didn't have the best weather. It was really windy and not ideal. Our sport is based in an ever-changing environment, so it is what it is."
When not trying to convince other women to embrace their sporting potential through her ambassadorship of This Girl Can or filling her Instagram feed with pictures of all the other activities she seems to have mastered from yoga and weight-boarding to skateboarding and cycling, she is also an ambassador for TAG Heuer.
" I love the TAG Heuer Connected; it's on my wrist now," she says. "It's super handy to have something that can do everything. It's a stopwatch, the Apple Pay is great for when I'm out for a run. It lets me know the weather when I'm out for a ride and it's mega handy for emailing. I just like that everything's simmering away just there, while I'm getting on with something else." And with that this bright, brilliant whirlwind of energy is off to tackle whatever life throws at her next.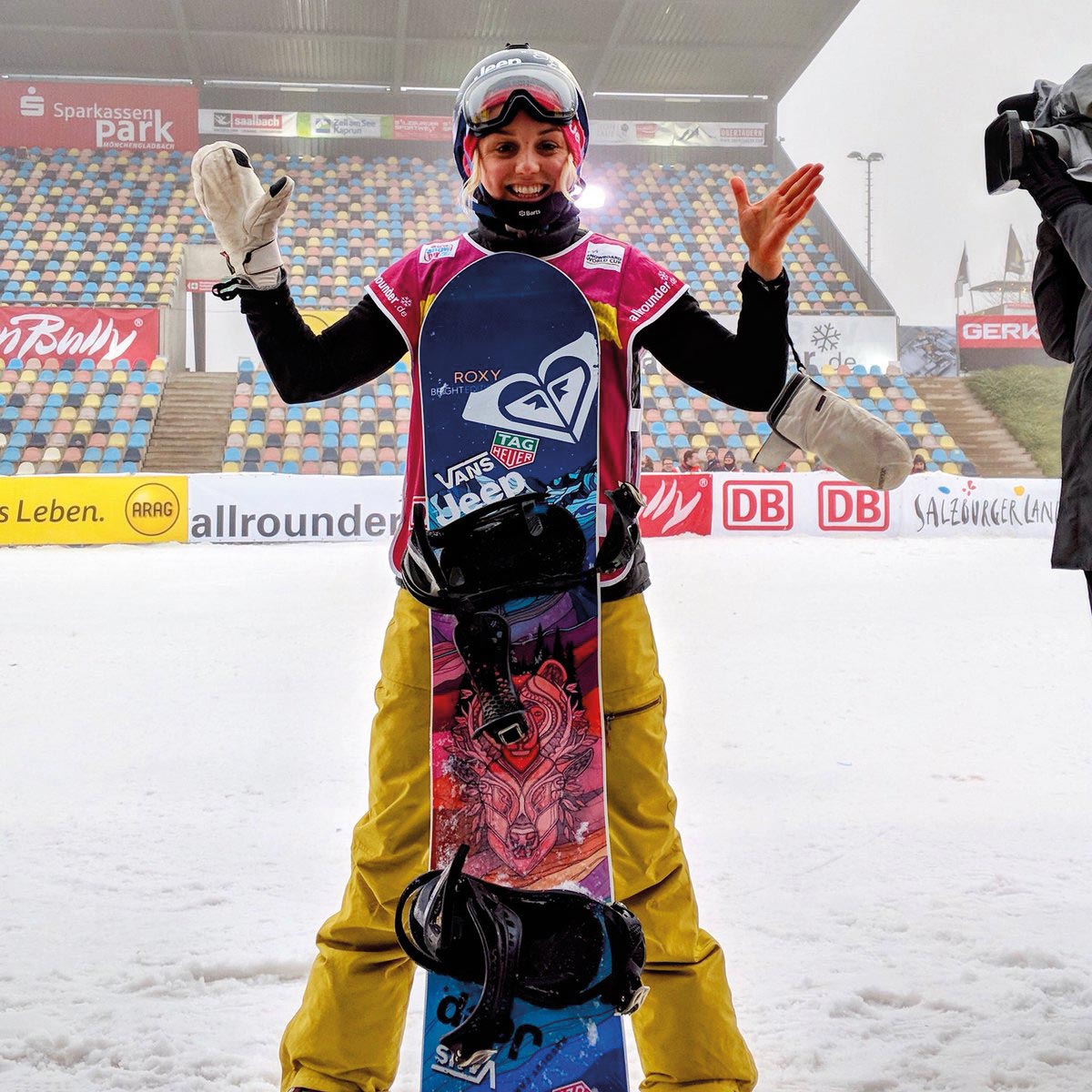 We asked Aimee for her top three places to snowboard in the world so you too can feel like a pro.
ABSOLUT PARK, AUSTRIA
Now one of the biggest and best-known parks in Europe, this is one for the freestyle junkie. There are more than 100 obstacles that are kept in perfect conditions by a professional crew. You can take flight at the Kicker Line, practise your creativity at the Rail Yard or simply start learning on the Beginner Line – there's something for every level from international level to absolute beginner. Fly to Salzburg then take the shuttle bus to Flachau and enjoy some of the most varied and amazing boarding in Europe.
www.absolutpark.com
LAAX SWITZERLAND
With 224km of slopes, four snowparks, 28 lifts and more than 30 restaurants, this is less a ski and snowboarding resort and more a winter wonderland. It is one of the most reliable winter sports regions in the world so you won't be left kicking your heels wondering where the snow is. Fly to Zurich then take the train to Chur. Grab yourself a drink and a window seat, then sit back and enjoy a two-hour ride through some of the stunning scenery Switzerland has to offer.
www.laax.com
PERISHER, AUSTRALIA
If the idea of chasing the snow appeals then book a trip to Perisher to experience the largest ski resort in the Southern Hemisphere. The season runs from June to October with the best snow being July-August. You can drive to this five-square mile resort but it's more fun to take the Skitube – a Swiss-designed rack-rail train that is also Australia's only underground rack railway. Fly to Canberra then get a connecting flight to Snowy Mountains Airport. An airport shuttle will then take you to Perisher. www.perisher.au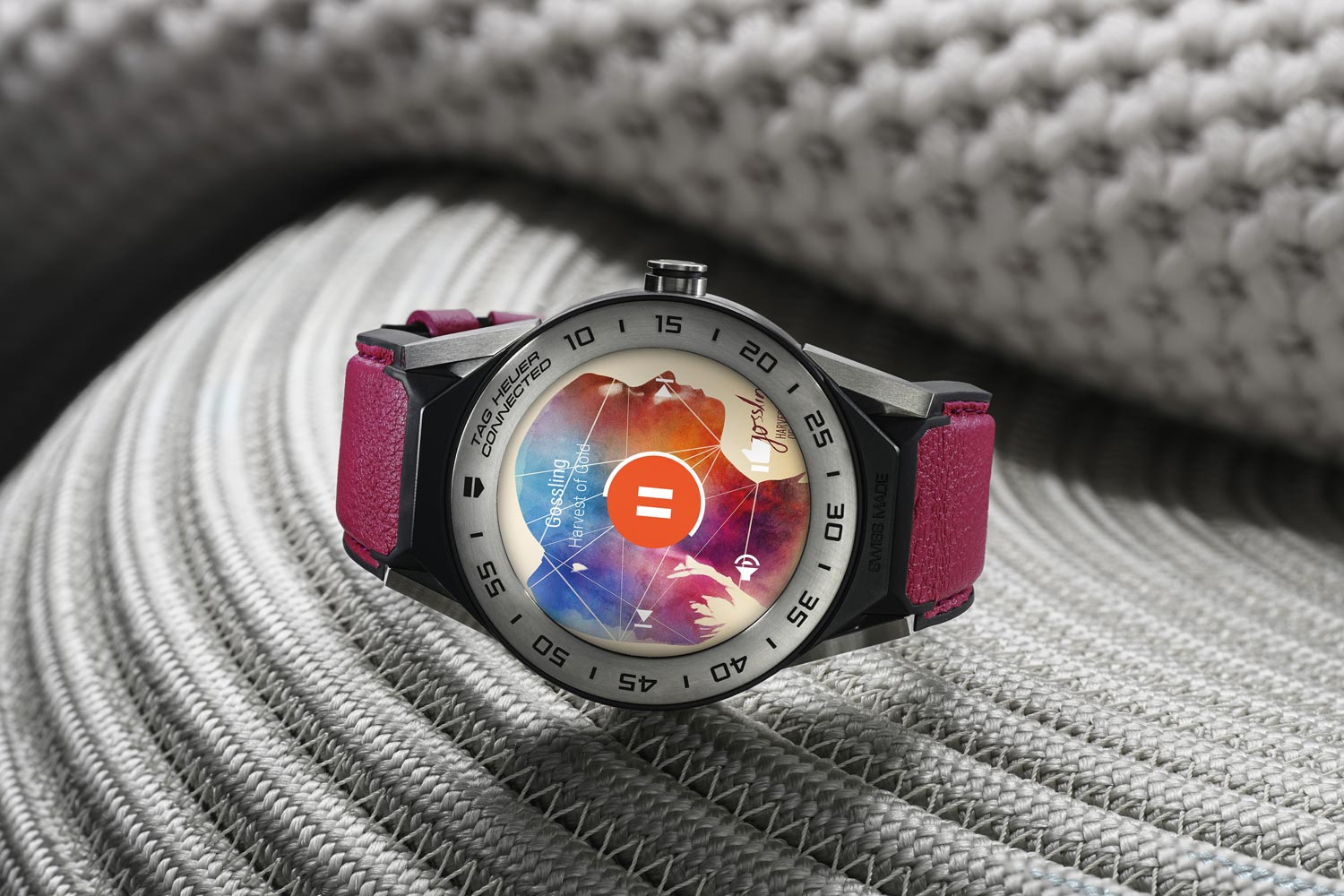 THREE TAG HEUER WATCHES TO ADD SOME SPORTY STYLE TO YOUR WARDROBE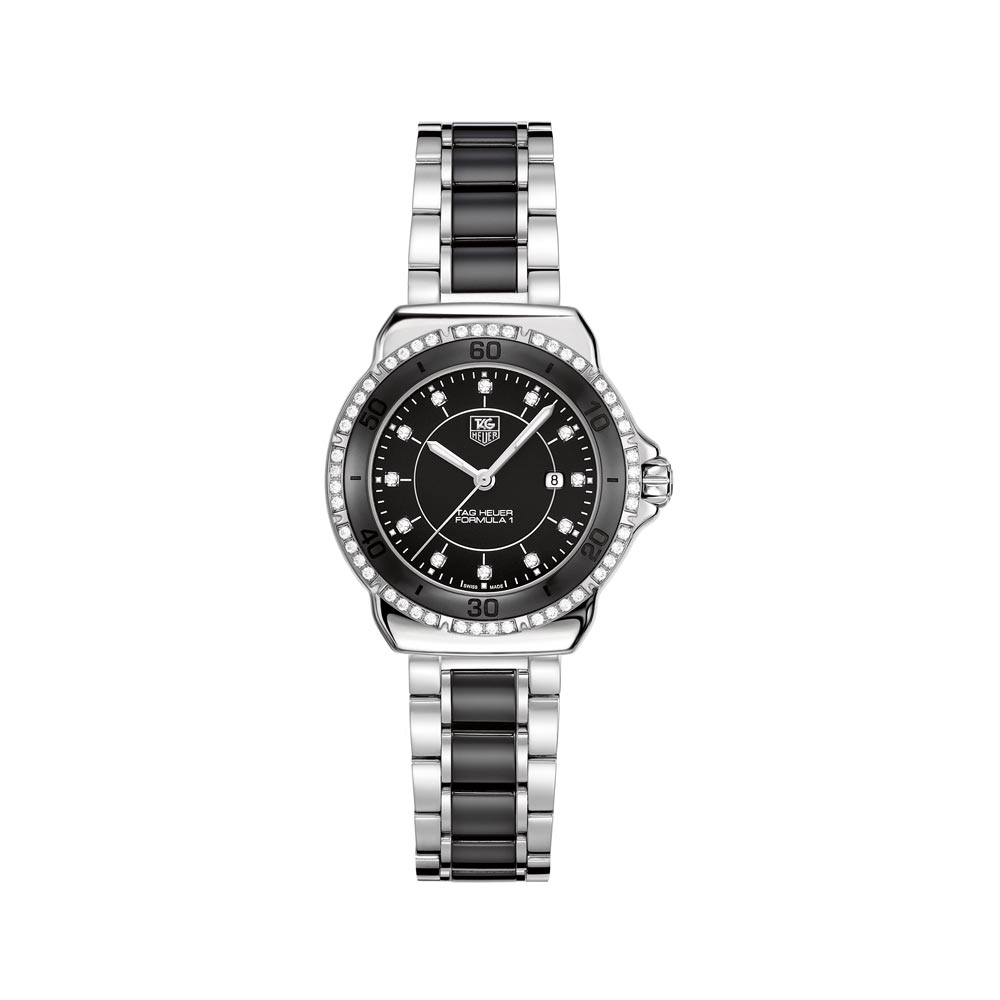 TAG HEUER FORMULA 1
69887 | £2,150