RUGBY WORLD CUP ROUNDUP
4th July 2015
Scottish rugby legends Jason White and Chris Cusiter in partnership with Red Sky Management sit down with ROX to discuss the excitement building around this year's Rugby World Cup and what it's like to walk the catwalk.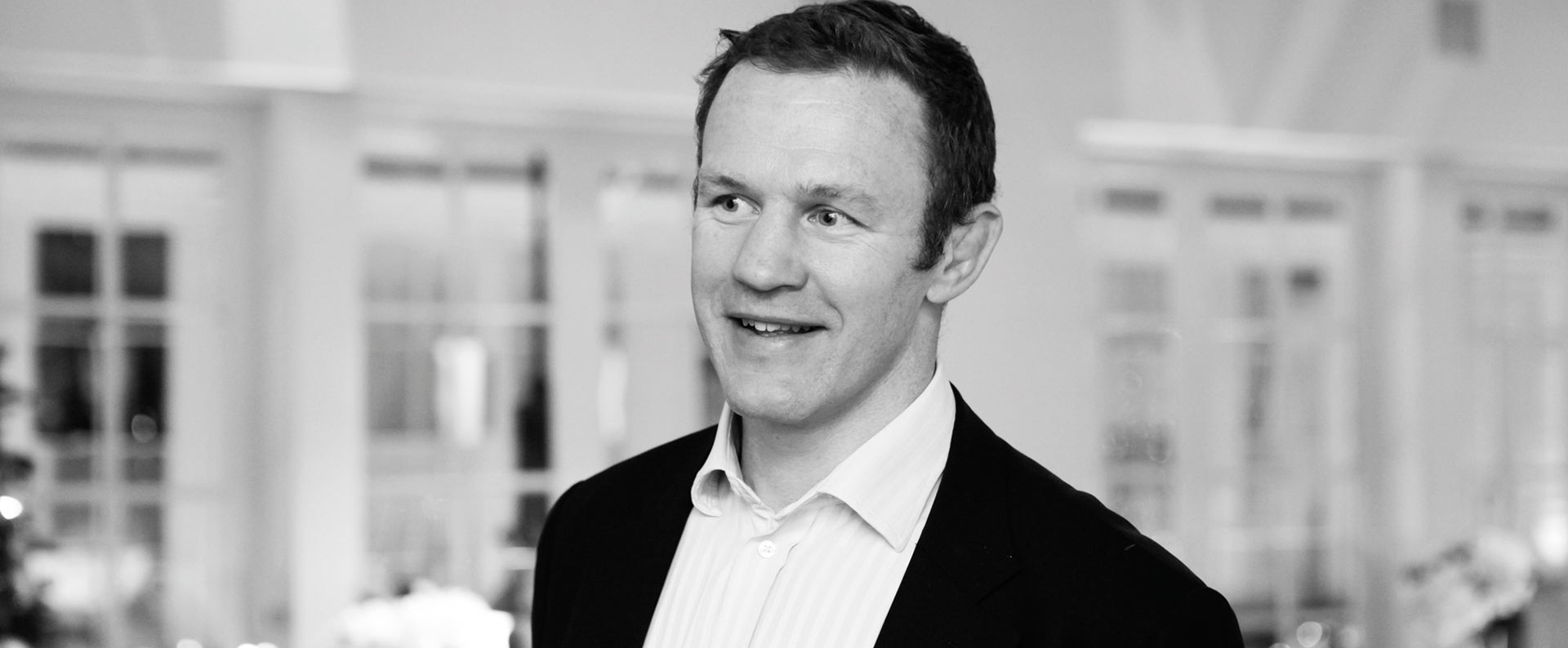 So, Six Nations or Rugby World Cup? How do the two compare?
CC- Both are special but in different ways. The Six Nations is obviously an annual event with a huge history and is played between fierce rivals from across Europe. The World Cup is special because it only takes place every four years which allows the anticipation and excitement to build up hugely.
JW- The Six Nations has so much history and is such an intense affair, it was what I grew up watching. The World Cup however is where players have the chance to become true greats of the game and make their mark on the game globally. Look at Jonah Lomu and Jonny Wilkinson!
Do you think the northern hemisphere teams have a chance of winning?
JW- They will have a go but it is going to be very very hard for them. I'd like to see it happen though. England have a chance as it is a home Rugby World Cup for them and that can generate huge momentum if they can get the whole country behind them. Ireland look so strong but can they produce seven world class performances in a row and stay lucky with injuries?
CC- Yes. England and Ireland probably have the best chance but Wales and France can be brilliant on their day. England's pack probably has the best chance of standing up to the forward power of New Zealand and South Africa but Ireland's overall team is excellent at the moment. They took some big southern hemisphere scalps last Autumn and go into the World Cup as Six Nations champions.
The big question, who's your tip to win the Rugby World Cup?
JW- New Zealand I think.
CC- If it's not Scotland, then it will be New Zealand.
Speaking of Scotland, how do you think they'll get on?
CC- I think Scotland will qualify for the quarter finals and then what will happen after that is anyone's guess. It usually depends on momentum and avoiding injuries to key players.
JW-  It's going to be tough but as long as our best players stay fit and we play to our potential I strongly believe we will qualify for the Quarter Finals.
Are there any up and coming players you've noticed in Scotland who we should be following?
JW- Jonny Gray is already world class and the World Cup could be his arrival on the world stage. Mark Bennett and Sam Hidalgo-Clyne also have the makings of players who can create something from nothing and are both hugely exciting.
CC- Jonny Gray is an excellent young player who has been around for a couple of years now and just keeps getting better. I think Adam Ashe has a big career ahead of him if he can avoid injury and Sam Hidalgo-Clyne will be Scotland's no.9 at some point and is a great talent.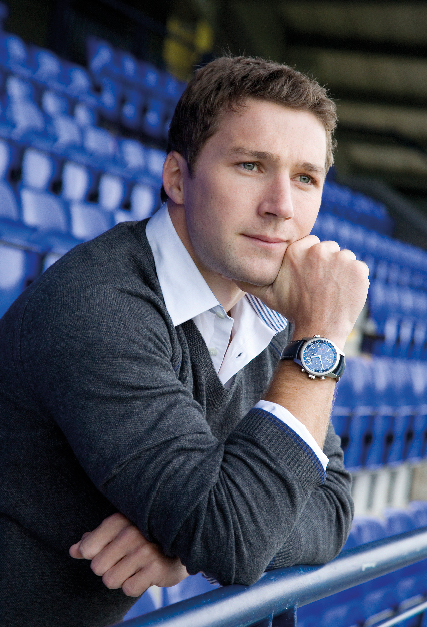 Jason, what's it like to captain your country?
JW- Looking back it was an amazing thing to have done. I grew up in Aberdeen and went to a school that did not play rugby so to have gone on and been captain was amazing. At the time you just do your best to do the jersey justice and all you can to win.
It must feel incredible. And what's running through your head when everyone is singing Flower of Scotland?
JW- Different things run through my head when it's been played at different times of my career. Everyone who helped me progress in rugby, my family, some random face in the crowd and what it would mean to them to play for Scotland themselves.
CC- Sometimes, out of the blue, it has made me quite emotional and sometimes I just want to start the game and get the pre-match nerves out of the way.
Throughout both your careers, what have been the most difficult grounds/venues to play at?
CC- Twickenham is always hugely physical and the Stade de France, whilst being a wonderful stadium, can be tough. When the crowd gets behind the French team and the mood takes them, they can be devastating.
JW- Twickenham was always very hard and I never had any success there.
Remind us to avoid Twickenham! And what has been the most evocative grounds?
CC- I love the Stade de France and the Millennium Stadium. The French rugby culture: the brass bands and La Marseillaise, it's an incredible experience.
JW- The Millennium Stadium in Cardiff is amazing when they sing the national anthem and Delilah.
It's been an incredible few years for British sport with the Olympics and Commonwealth Games. How do you feel about rugby having a major role in Britain's 'Decade of Sport?'
JW- The fact that the Rugby World Cup is in the UK in 2015 and the Rugby Sevens is in Rio 2016 is huge. Rugby sets a great example and we all need positive role models.
CC- I was so proud of Glasgow as a city and the way it hosted the Commonwealth Games. It is a great city anyway and it was great to see it perform so well on the world stage. The Olympics were of course incredible and now I think the Rugby World Cup will be a huge celebration of everything that is great about our sport.
Now that you've retired from professional rugby Jason, what is a normal working day for you like with Red Sky?
JW- No one day is the same, it has definitely been and continues to be a learning experience. Top level sport teaches you so much that is transferable but I still have a lot to learn as a business man. I get to spend time with our Red Sky athletes watching them perform or train, speaking to clubs, coaches and sponsors.
How has your career in rugby prepared you for this role?
JW- I have had a chance to experience so much through team sports and captaining teams. So much of it is transferable but it is so key that you find a way that allows you to transfer the lessons you have learnt to a different role.
 You're both involved with Red Sky Management. How do they support their athletes?
JW- We make sure that the athletes are thinking about their transition years before it happens. Sometimes it can be ruling things out as much as working out what it is they want to do, education and work experience will also be part of our conversations. It is so important that we prepare our athletes for that inevitable transition and as much as possible we use our business partners to bounce ideas off and pass on their advice to the athletes.
CC- In the earlier years of my career, Red Sky mainly looked after all my contracts, playing and off-field, as well as acting as a shoulder to cry on when times were tough. They are great friends to celebrate with when things are going well. Lately I have seen another side of the company and they have been instrumental in helping me to plan my life after sport. I am indebted to them for the help they have given me in this area and I feel well prepared for facing life after rugby.
As athletes, what's the best advice you were ever given?
CC- Try to be the best version of yourself as often as you can.
JW- Enjoy the good times when they come and plan for a life after sport.
Speaking of life after sport, Chris, we spotted you walking down a runway in a kilt back in 2006!
CC- The internet doesn't forget does it?! I was invited to the Dressed to Kilt event in New York and as I was injured at the time I was able to make it. I was quite nervous leading up to the show as I had never done anything like that before. Rugby in front of 80,000 people was fine, but a runway in front of 1000 was another story! I got out there, panicked a bit and took my top off. What else was I supposed to do? It was one of the best weekends I've had though. It was great fun.
What about you Jason? Any plans to walk the runway yourself?
JW- Not in the future, a face for radio as they say…
Chris, you're a big fan of Bremont who are one of our favourites watch brands. What do you like about the brand?
CC- In addition to the beautiful watches, I find the story behind the company hugely inspirational, it's well worth looking it up on their website. But essentially, after being involved in an aircraft accident which led to the death of their father and one brother being left with over 30 broken bones, the two founding brother Nick and Giles English decided that life was too short to waste and embarked on a new venture to create beautifully engineered mechanical devices.
And finally, what's your one wish for the Rugby World Cup?
JW- That the whole of the UK gets behind the competition and the games are all sold out and I'd love for Scotland to make the semi-finals. That's more than one wish but never mind.
CC- My one wish is for a great competition and the number 9 jersey for Scotland please!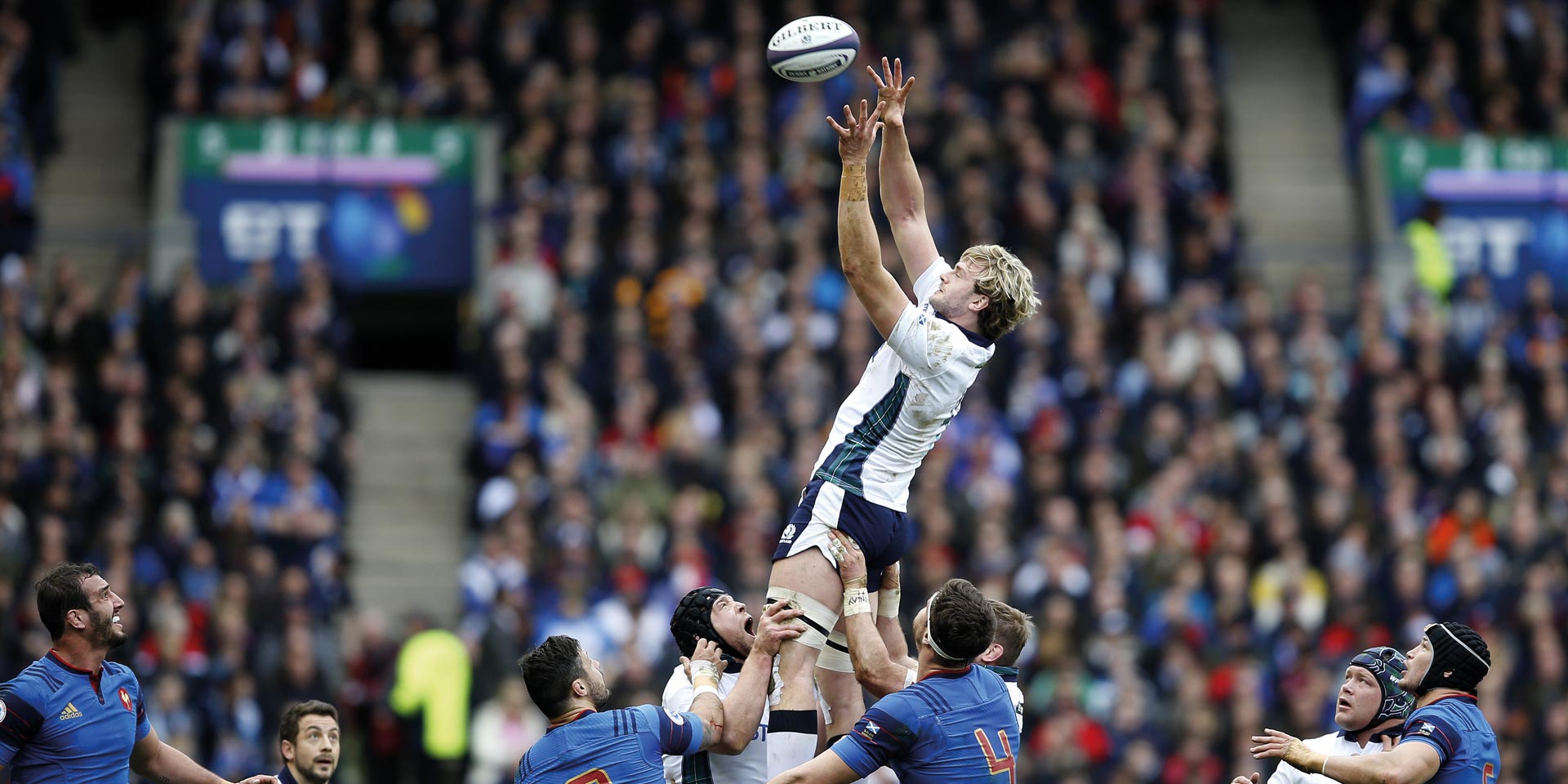 Scotland Rugby Internationals Jonny and Richie Gray are at the top of their game, a second row force to be reckoned with, and British watchmaker Bremont's newest ambassadors.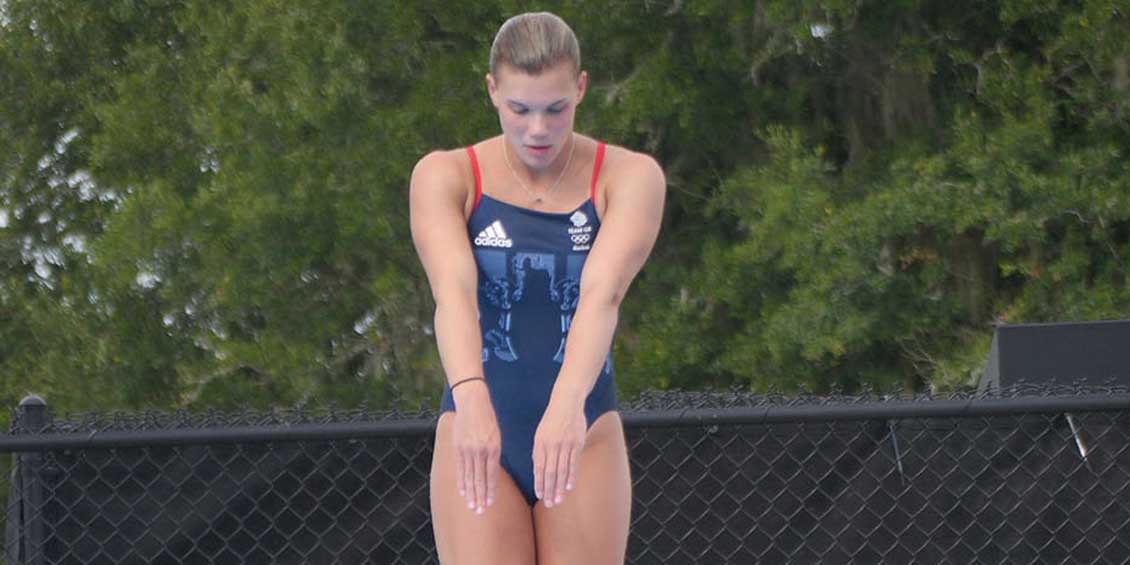 Break-through diver, Grace Reid in partnership with Red Sky Management sits down with Nina Ghita to talk about her whirlwind year.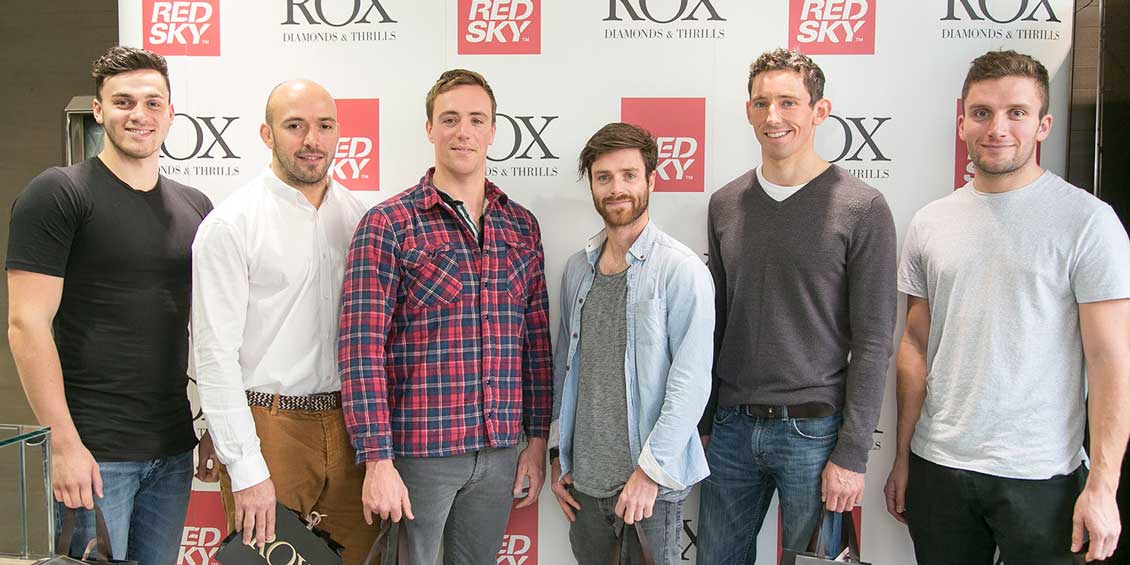 We were thrilled to celebrate the achievements of Redsky Managements Olympic Athletes post Rio. The Athletes gathered at our Assembly Rooms Boutique where Luke Patience interviewed the Athletes in a relaxed Q&A and the guests enjoyed some well deserved downtime in between their rigorous training schedules.