RECONNECTING WITH NATURE
25th September 2018
The Botanist Gin is a progressive exploration of the botanical heritage of the Isle of Islay. Professional forager James Donaldson and brand ambassador Abi Clephane explain why home is where the heart is for this iconic gin.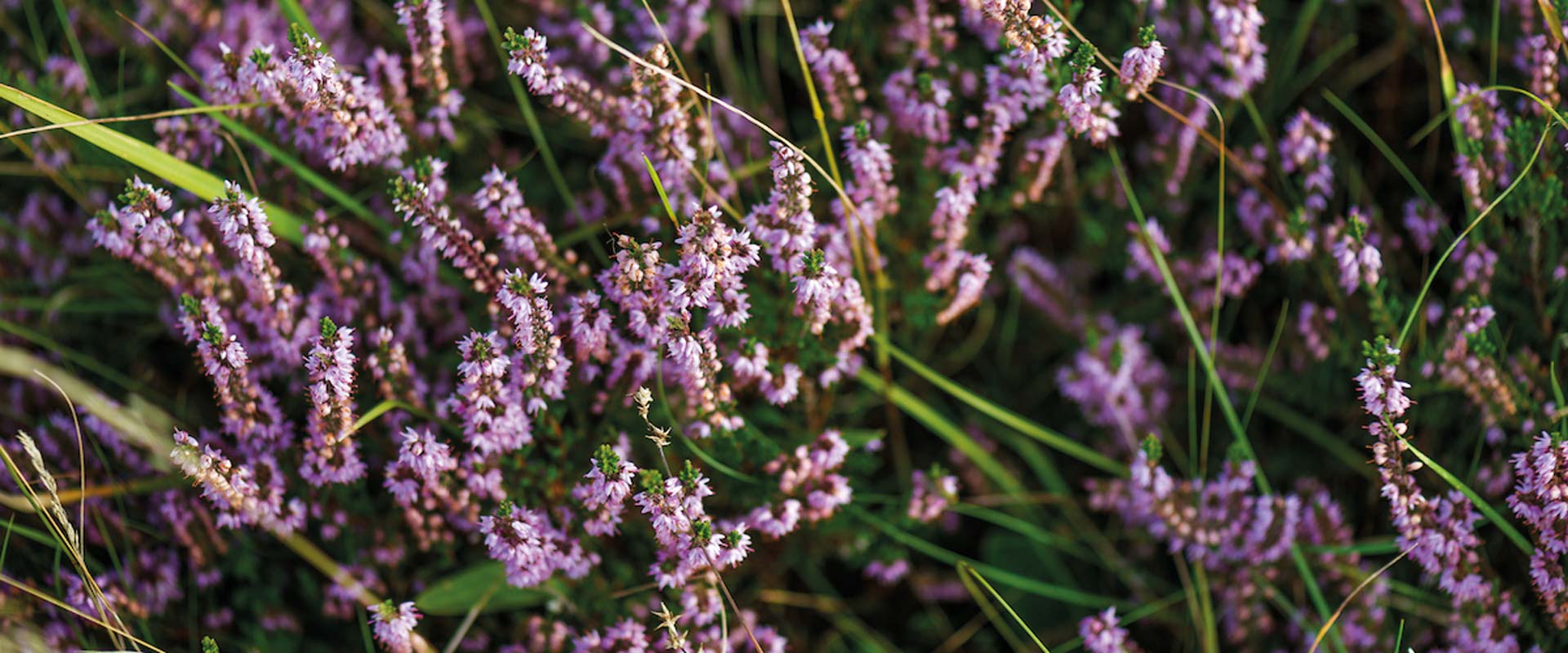 James, as a professional forager working for The Botanist Gin, tell us what your job entails.
JD: I'm responsible for gathering, preparing and ensuring the sustainable supply of the 22 wild Islay botanicals that go to make The Botanist Gin.
Abi, as The Botanist Gin brand ambassador, what does your job involve?
AC: I am responsible for spreading the word and love of Bruichladdich distillery around the country. I work on their whole portfolio which includes The Botanist Gin.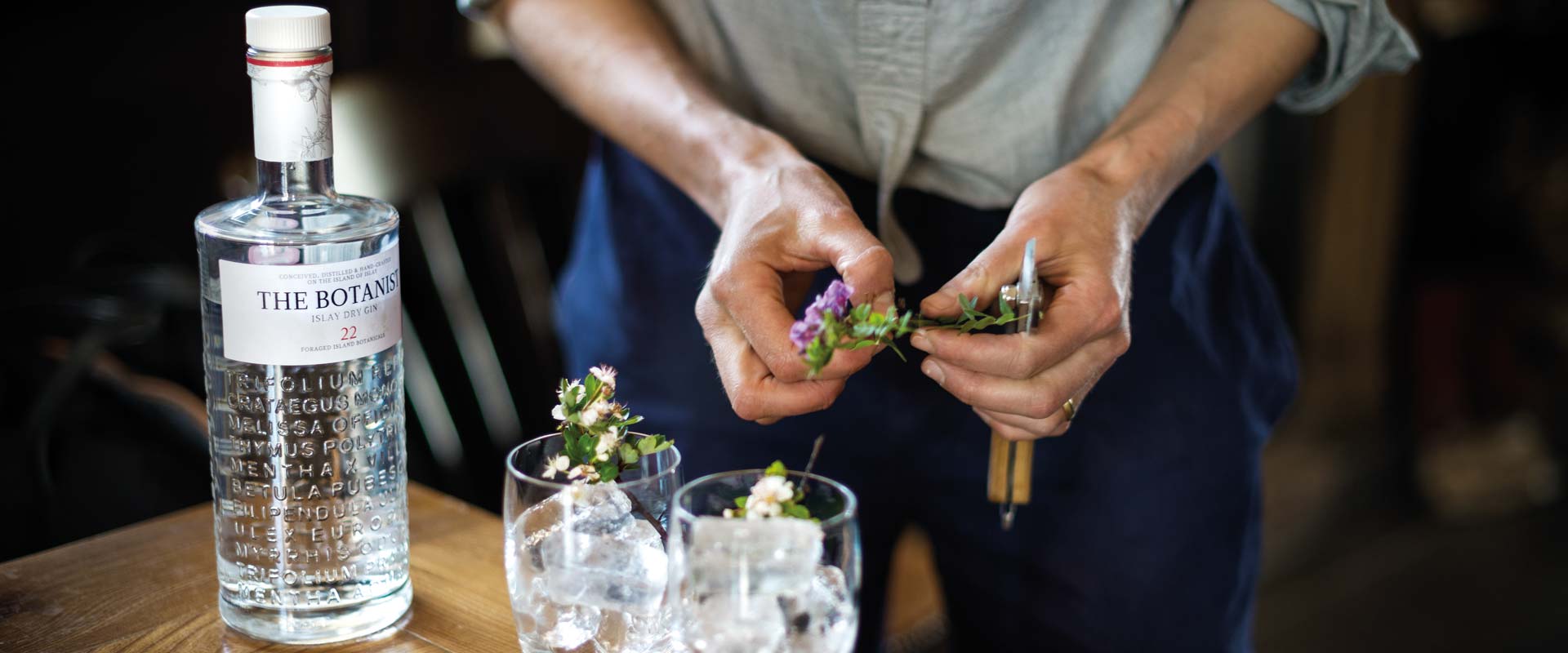 What's an average day like for you both?
JD: One of the joys of the job is that there is no 'typical' day! I'll generally be out early in the morning to assess the condition of whichever botanicals are in season and be ready to start picking as soon as the morning dew lifts. I'll take a little from several areas to minimise the impact, so the foraging takes me all around the island and I've always got an eye open for new areas and interesting plants. As each of the 22 has its own season when it's in prime condition I'll check up on a few different locations while I'm out and about to assess the stage they're at which will influence my foraging in the weeks ahead.
Careful and timely preparation is paramount to preserving the flavours and aromas so I'll deal with the days' picking that afternoon. For some, downy birch for instance, it's as simple as carefully removing any twigs and spreading the leaves out evenly to dry. Others, such as elder blossom, are a bit fiddlier, with each of the tiny blossoms needing carefully snipped from the stems before drying. Every day I will check over and carefully turn any previously gathered material so ensure that it dries steadily and evenly.
AC: Again for me the reason I love my job as there is no typical day. I do a lot of sit-down tastings with a huge range of people. I also do a lot of events including all industries, from fashion to foraging.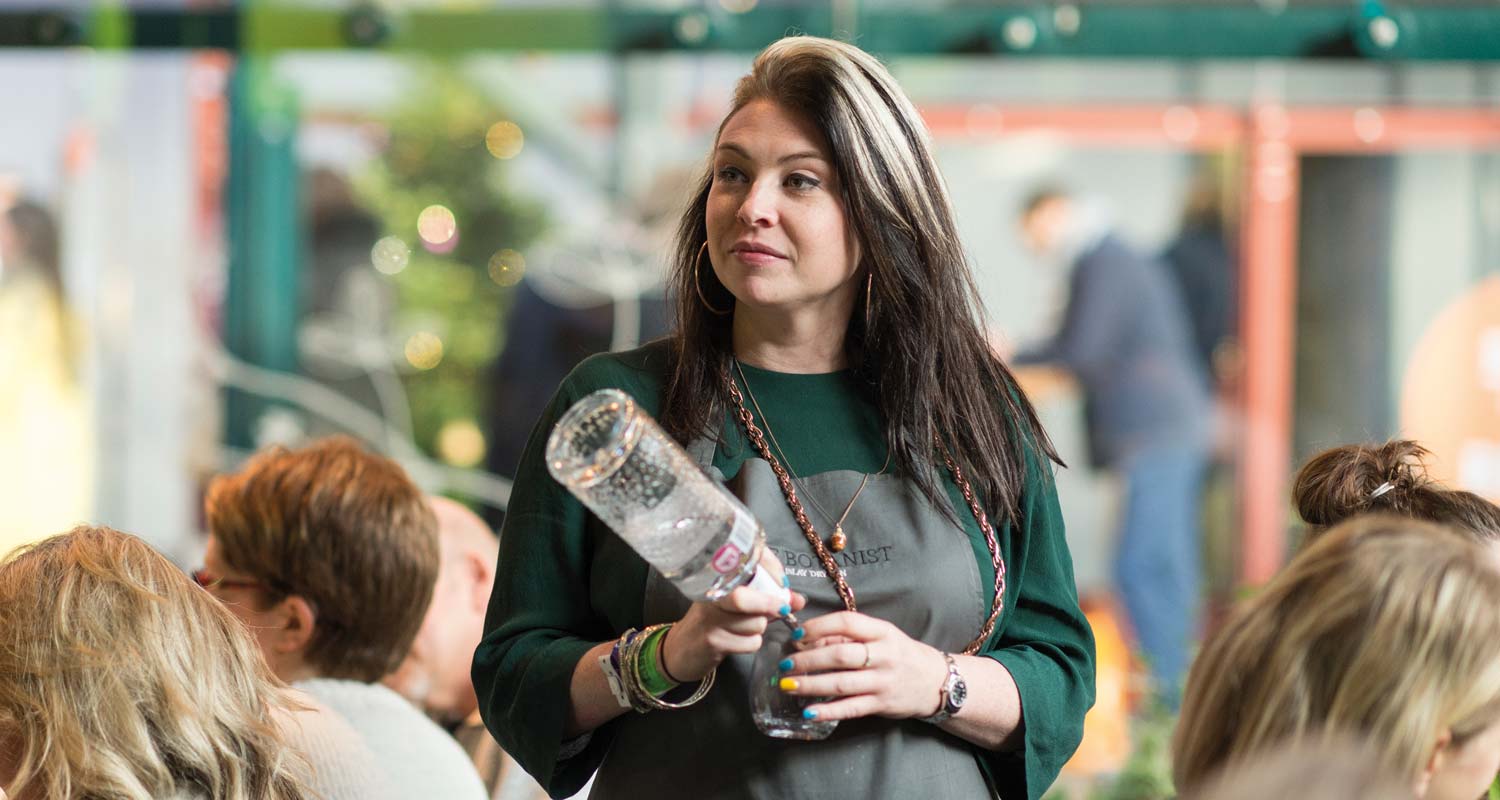 Foraging the 22 is often in testing and unruly environments, James tell us what this is like and why it is all worth it.
JD: Islay is a botanist's paradise with an astonishing variety of landscape and ecosystems all within a relatively small area. Foraging the 22 is an incredible opportunity to really get to know the island and to tune in to the seasons, natural cycles and the vagaries of our often unpredictable climate. Sure, the weather can be challenging at times, but that's what coats are for! Many people today live hectic, busy and often stressful lives and foraging is a great way to slow down, to connect with nature and to see the world around you with fresh eyes. Being employed to do it is a dream come true. The fact that all your efforts are literally distilled into such a delicious gin certainly doesn't hurt!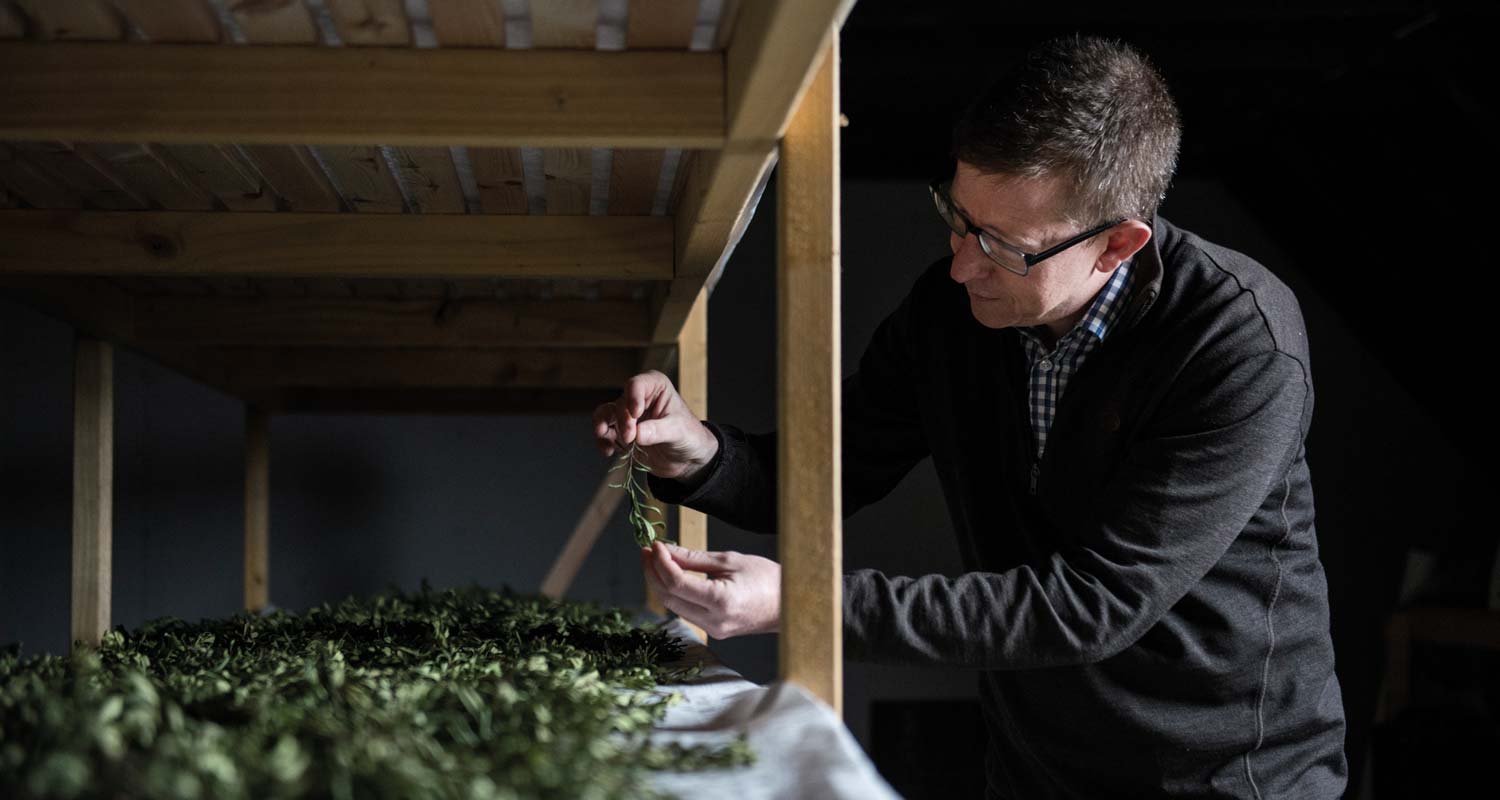 With so many fabulous natural resources around us, Abi why is it an exciting time for lovers of The Botanist to get into nature and be creative with gin?
AC: We have been passionately flying the flag for foraging and getting people back to nature for a long time. It is the way James picks our botanicals and we want to encourage people to be creative in their own 'backyards'. I think as the foraging movement becomes more and more popular it definitely is becoming more accessible to a wider audience. If you check out your local park you are sure to find something there that is edible and will get you into foraging.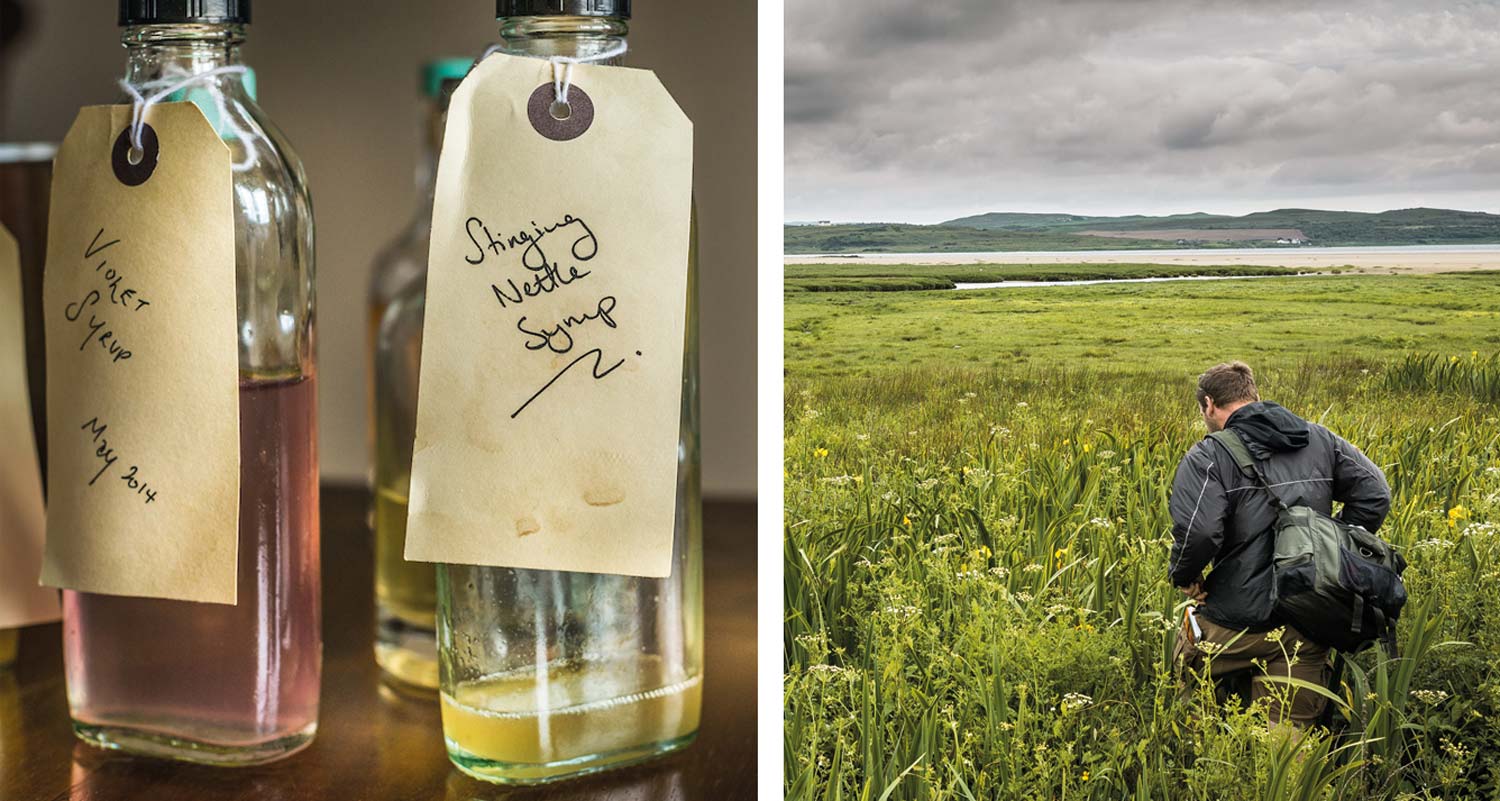 What are your top tips for foraging locally, James?
JD: I think you've hit the nail on the head there, start locally. Foraging doesn't need to involve a trip to the countryside, although it's a nice excuse. Start by looking at the plants you pass every day, that overgrown corner of the work car park, your local park, take a stroll along the canal path. Get a basic ID book and take it from there. If you find your interest is growing then sign up for a walk with a local forager; they're happening all over the country almost every weekend. Many of our tastiest and most useful plants are the most common and found in almost every corner of the UK – nettles, common hogweed, hairy bittercress, the list is almost endless.
Remember though, never eat anything that you're not 100 per cent sure of and in an urban area consider the effects of pollution and the local dog population. Even if you won't eat a plant where you find it it's great fun to polish your ID skills while waiting for the bus – you'll soon discover a whole new world on your doorstep.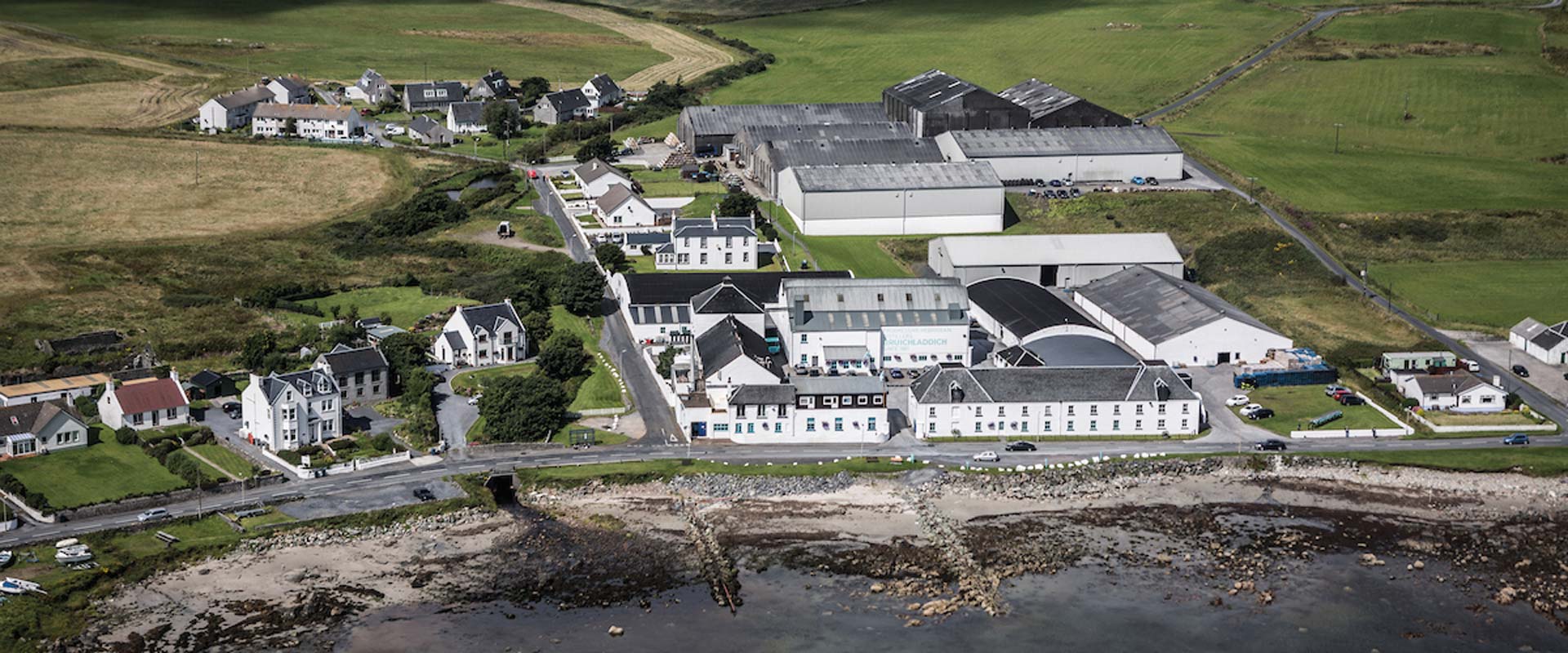 Abi, can you tell us a bit about the #BeTheBotanist concept?
AC: The #BeTheBotanist concept is about encouraging people to reconnect with nature as I think this is something that we have lost over the years. We want to show that foraging is easy and is something that everyone can do. Whether it is foraging for seaweed or taking a piece of rosemary from your fridge, it is that simple. For me, it is making the whole idea something that everyone can get behind.
Thank you for taking the time to answer our questions, a final one… how do you best enjoy a serve of The Botanist Gin?
AC: Personally, I think it is unusual to find a gin that makes a really good gin and tonic, but also a great martini. The Botanist does both perfectly, so if I am on Islay I like to infuse some dulse seaweed in dry sherry and make a martini. If you're not near a beach, my favourite martini is a dry Gibson martini (garnished with pickled onions). I equally enjoy a B&T with a wee piece of rosemary!
Visit thebotanist.com, @thebotanistgin #BeTheBotanist. The Botanist Gin is served in all ROX boutique Thrill Rooms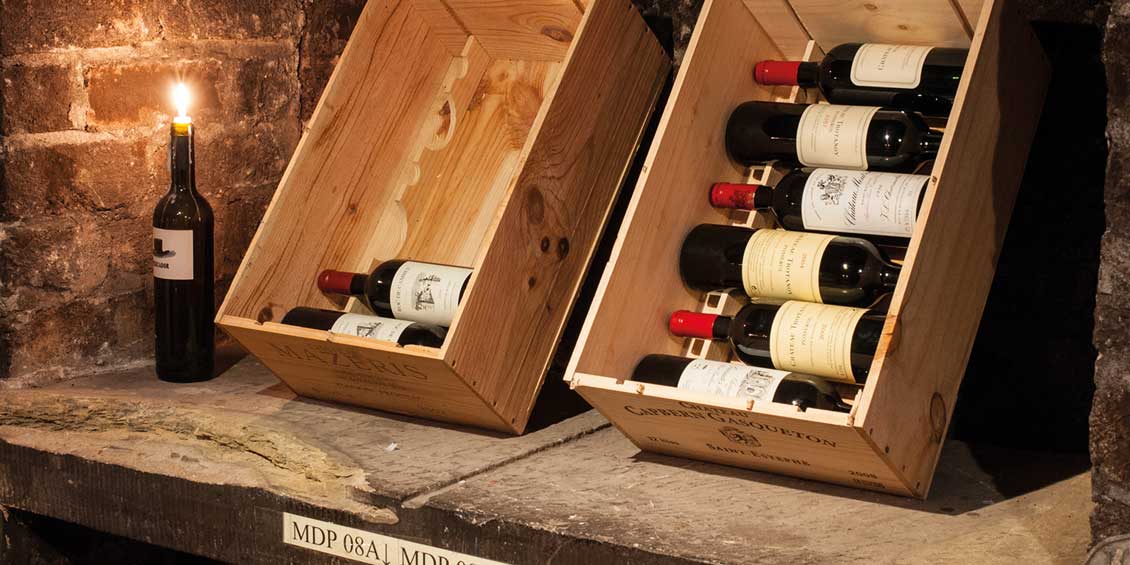 Independent wine merchants Corney & Barrow Ltd tell us what it takes to start a fine wine collection, offering advice on producers, storage and the best investments to make now.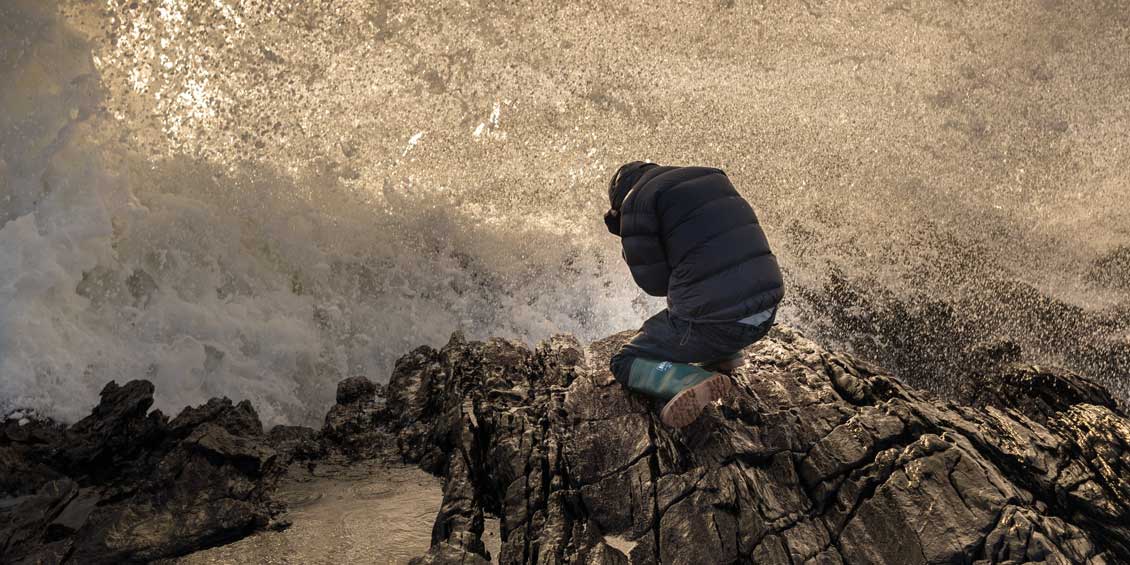 Each smooth, crystal clear bottle of The Botanist Gin begins life on the Isle of Islay in often rugged and testing terrain. Wild, natural and pure – homeland is at the heart of this now iconic gin.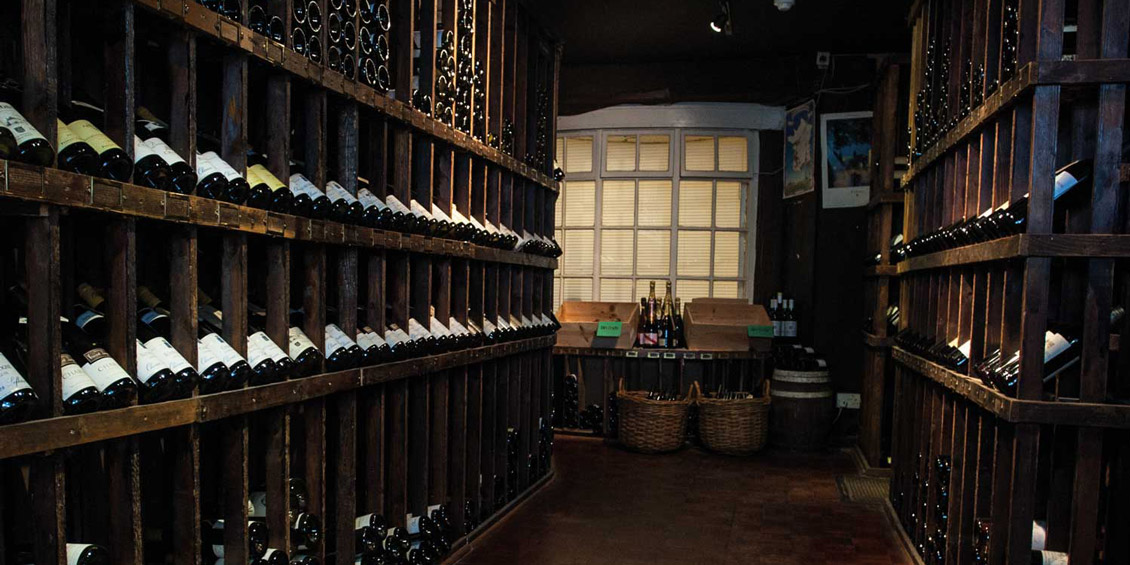 Ian Matthews of Corney & Barrow Wine Merchants, shares his years of wisdom to help you get to grips with this fascinating subject.