PEGGY GOU GOT FAMOUS
15th May 2019
Her track "It Makes You Forget" became one of the most unforgettable tracks of 2018, she is the first Korean female DJ to play at Europe's temple to dance music, the notorious Berghain and she's just been initiated into the TAG Heuer family as the face of the Formula 1 Lady. Laura McCreddie-Doak sits down with the inimitable Peggy Gou.
@peggygou | 631k followers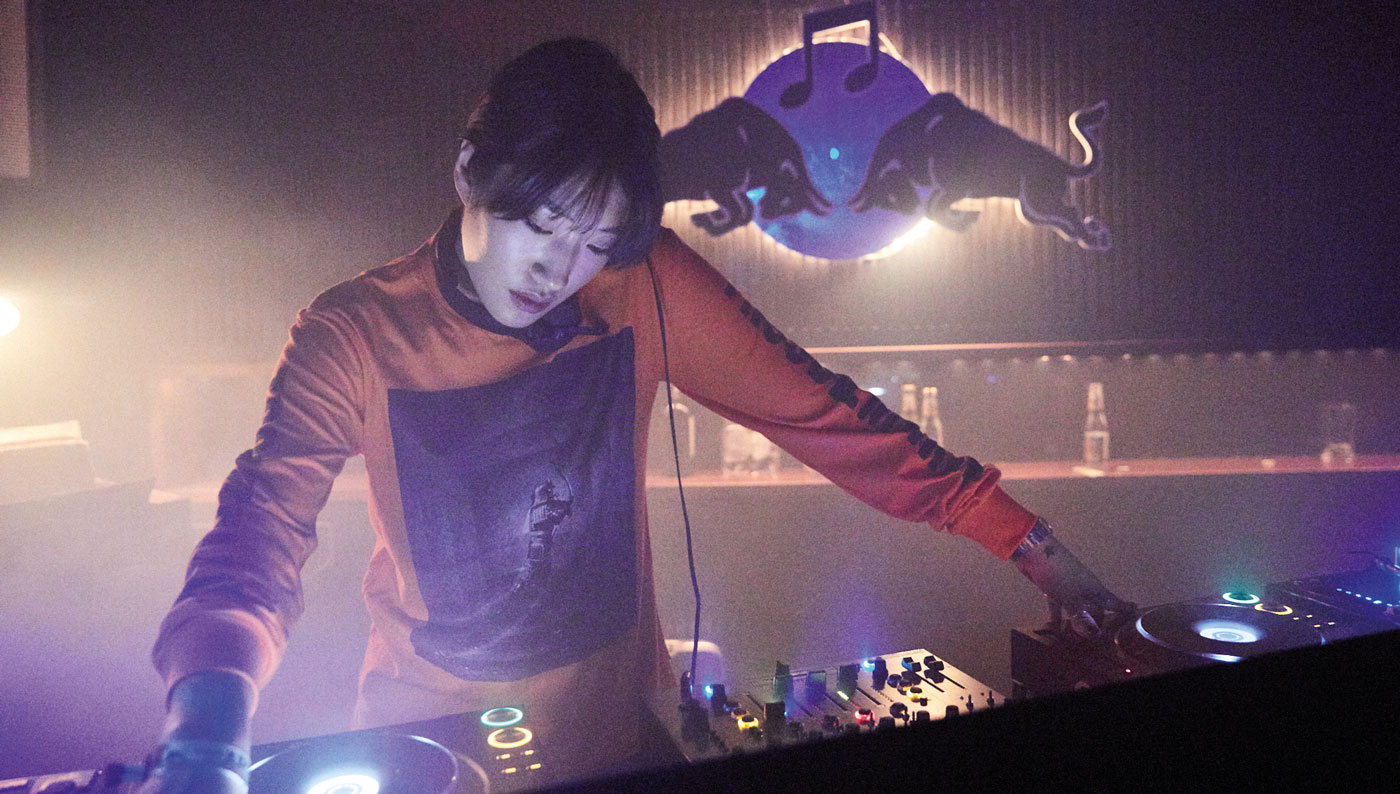 Laura McCreddie-Doak: In 2016 you seemed to come from nowhere but that obviously isn't the case – how did you start DJ-ing and what was it in 2016 that catapulted you into the limelight?
I first started to learn how to DJ about 10 years ago in Korea. My boyfriend at the time started to teach me how to beatmatch with CDs.  When I moved back to London a couple of years later I picked it up again and started to take it seriously.
LM-D: For anyone who doesn't know you how would you describe your sound?
I never know how to answer this!  It's a very difficult question for me because I don't like to define myself or try to describe my style – I just try and let it do the speaking for me.
Of course, I have a lot of artists and records that have been a big influence on me, and I have tried to learn from the best. In some ways, I try to collect every sound that I like and let it become something new. So, for me, my taste is just a part of my personality, not something that can be put into a simple description.
But what I have been most proud of, especially with the music I am making now, is that I feel I am making music that really expresses my personality.  I am singing on the tracks in Korean and adding more Korean instruments, so that each record is taken from my own experiences and personal tastes.  I don't know how you describe that – it's just 'Peggy Gou'!
LM-D: In February last year Mixmag said we were in the age of Gou-mania – what do you think it is about you that people love so much?
I think people always like to make a connection with someone who is expressing themselves in an honest way, which is what I try to do in my music and style. With me I hope it's because they are inspired and get a message that if they want to, they can do this too.  I see so much that if I post about a topic or experience on Instagram, my followers love to reply and share their own experiences, so it's inspiring for me too.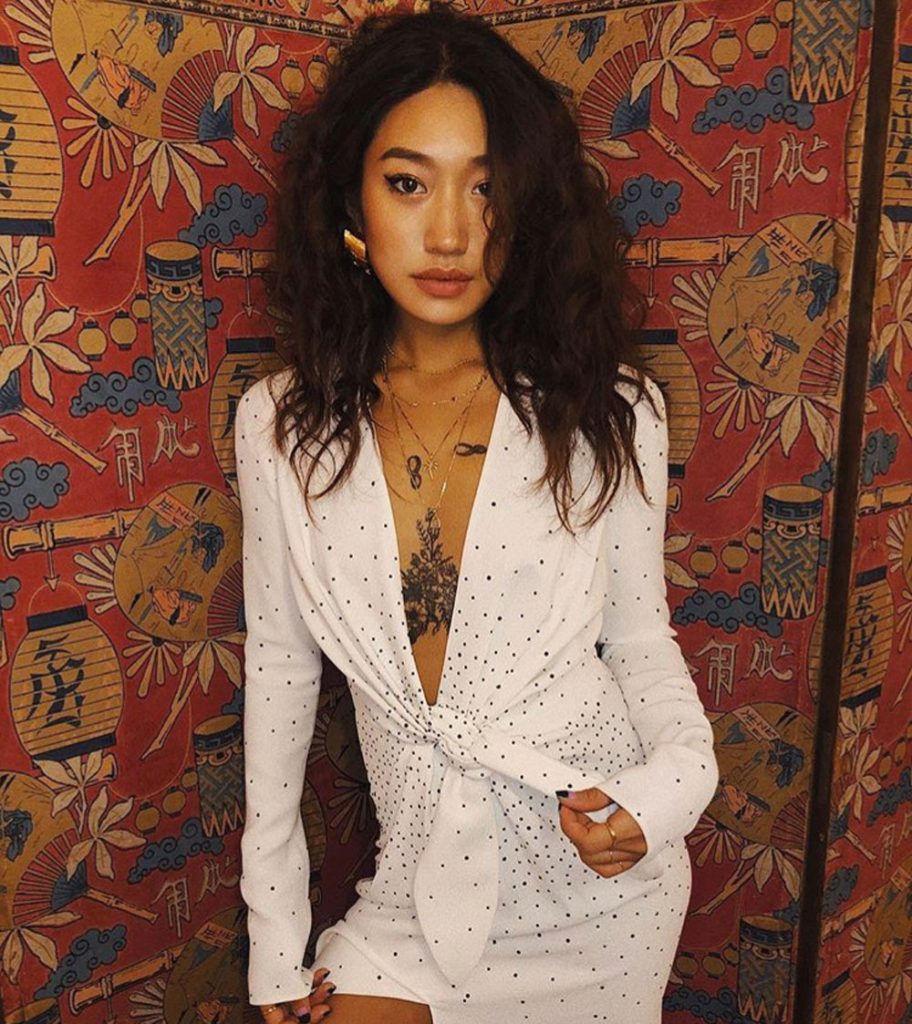 LM-D: You said you wanted to be the first female Korean DJ to play the Berghain [generally considered to be the coolest dance music club in Europe, based in Berlin] – why was this so important to you?
Because it was such an important place for my own education in electronic music and DJing!  In Panorama Bar, which is more the club's house music room, there was even a spot my friends called 'Peggy's zone'. I would stay there, watching my favourite DJs and dancing, for hours and hours. I was always staring at the DJ booth thinking: 'one day I want to play there!'  It is the club every DJ wants to play, because the crowd there really know and love music – it's a very special place.
LM-D: From other articles I've read it seems as though you've used your position to help new young musicians (the BUDxSeoul lecture) and speak out about sexism in music – is it important to you that you use your voice and your influence to promote certain causes?
I think it's important for me to share my own experiences and help people in this way.  Many women in music experience sexism in all these different ways.  I don't feel that I should be a spokesperson for all women, but if talking honestly about the challenges I faced helps others then I am happy to do it.  But I also like to try and do things by example rather than just talk – I like to support causes by contributing to them, such as the UNICEF campaign I took part in last year and let my work do the talking. I'm definitely happy to get more involved in projects like this to help more young artists, both male and female, if I have the chance to do so.
LM-D: What's with people taking one shoe off at your sets?
I have no idea how it started; I have heard many theories! I think maybe it's because 'Gou' and 'shoe' rhyme, but it started at Glastonbury in 2017, so who knows!  But it's become a really fun regular thing – it's amazing to see people waving their shoes during my sets. It actually gave me the inspiration for my label's name – Gudu – which is a Korean 'shoe'. I wanted to give a little tribute to the people who have been my most enthusiastic supporters.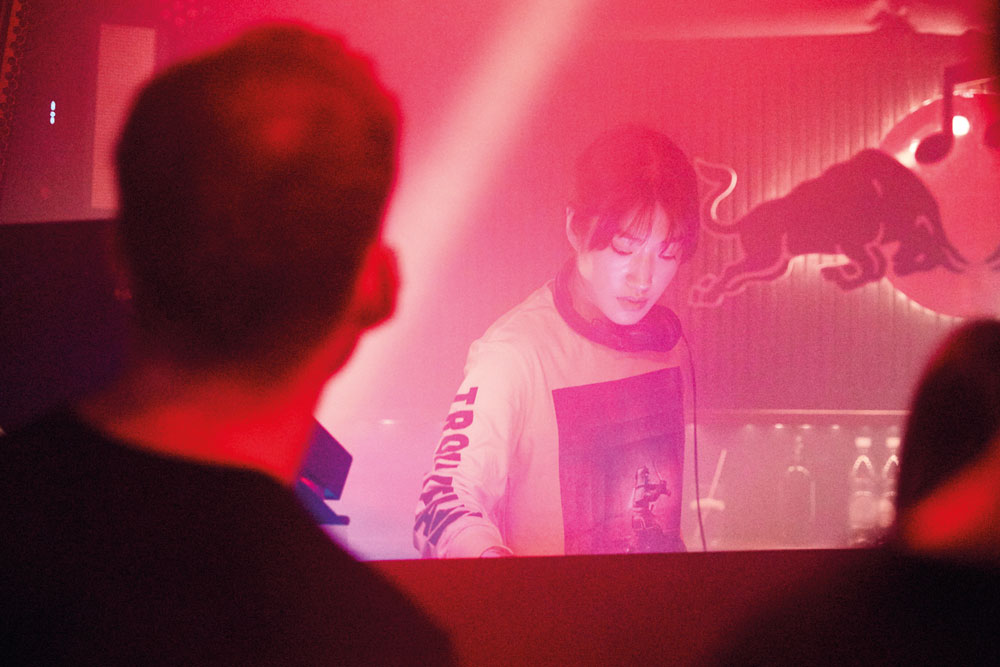 "OF COURSE, I HAVE A LOT OF ARTISTS AND RECORDS THAT HAVE BEEN A BIG INFLUENCE ON ME, AND I HAVE TRIED TO LEARN FROM THE BEST"
LM-D: What one track is always guaranteed to get people on the dancefloor? And which track, if someone else played it, would make you leave?
Whenever I DJ now I always get the feeling that people are waiting for me to play my track 'It Makes You Forget (Itgehane)', so I know that if I play that the crowd is really going to give a massive reaction.  I am always so surprised and humbled by the reaction to this track – it was a very personal record for me, so it was really amazing to see it connect with so many people. And I don't want to be mean about anyone else's music so I won't name anything that would make me leave – as long as it keeps me dancing it's all good!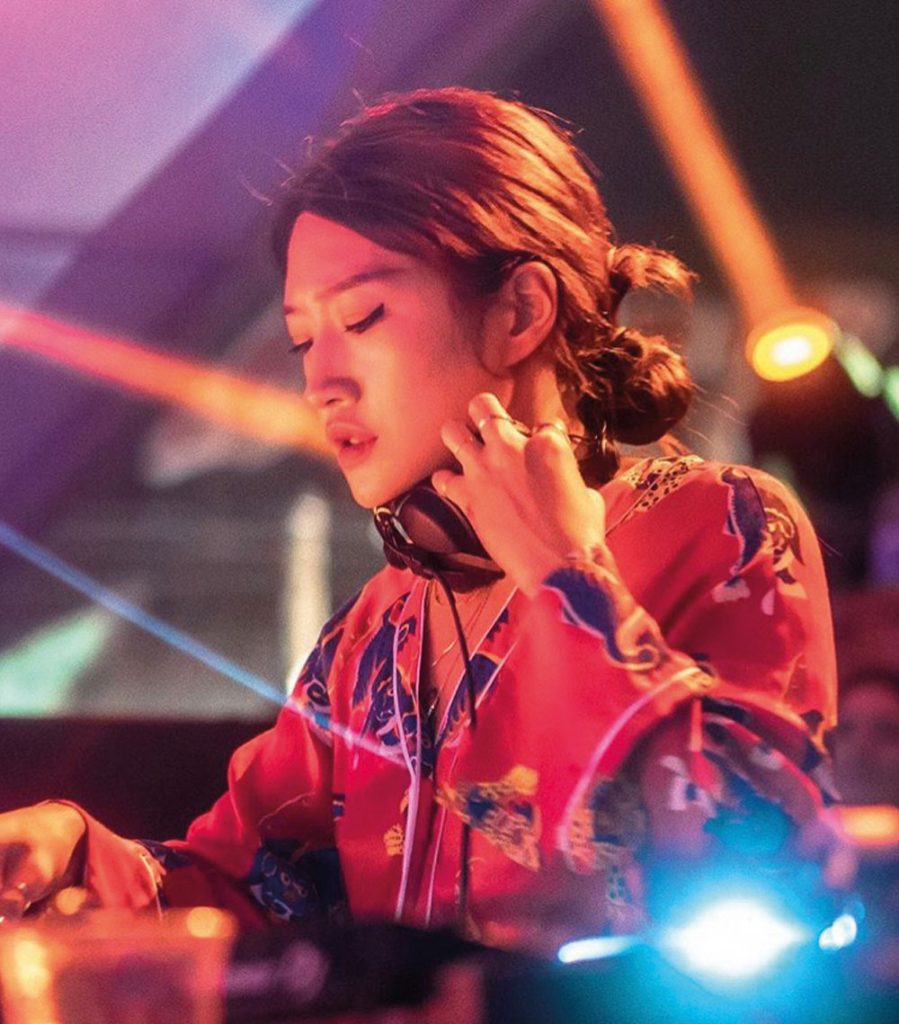 LM-D: How did the partnership with TAG Heuer happen and why did you decide to say yes to working with the brand?
TAG Heuer reached out to me because they liked how I engaged with my fans, that I had my own style and I am very up front about what I like.  I decided to say yes because of course it is one of the greatest watch brands, and their style and vibe was a perfect fit for me.  Also I really appreciate any brand that are supporting not only musicians but people from all kinds of culture and sport, as TAG Heuer do with actors, athletes or Formula 1 drivers.
LM-D: 2018 was a big year for you – what can we expect from 2019? What gigs are you most looking forward to? Can you confirm or deny a Glastonbury set?
In 2019 I am touring a little bit less as I will be taking more time to create and work on some projects. I will be launching my new label, Gudu; my own fashion line, Kirin; and some other big projects I cannot mention yet.  Of course, there will be great gigs too – I will be curating some festivals this summer and playing Sonar festival in Barcelona for the first time.  I hope wherever it is I play you'll be able to catch me somewhere!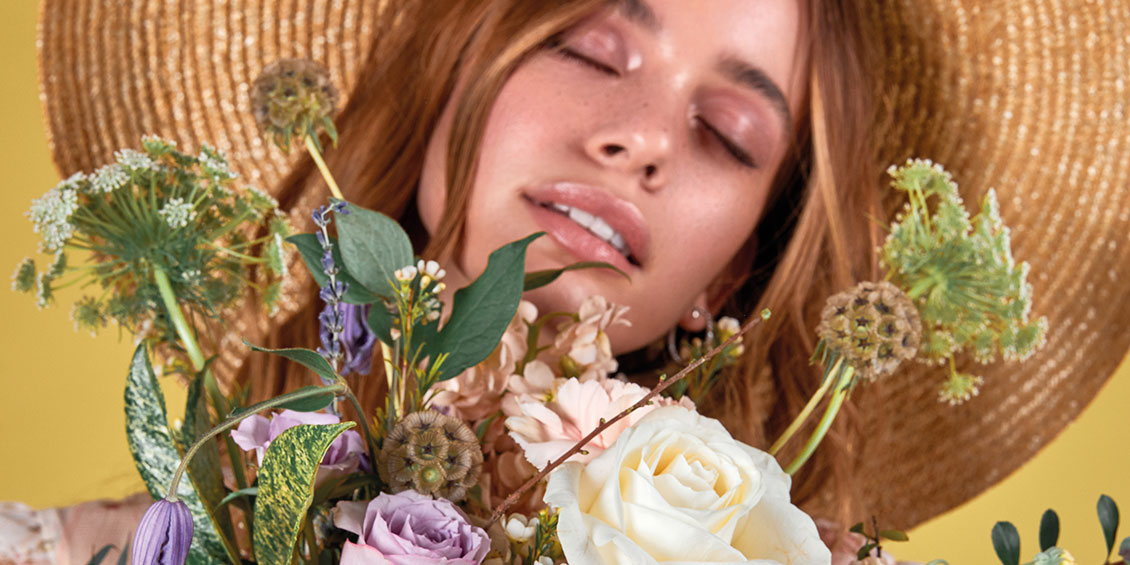 Step into a world of Diamonds & Thrills with the latest edition of ROX Magazine.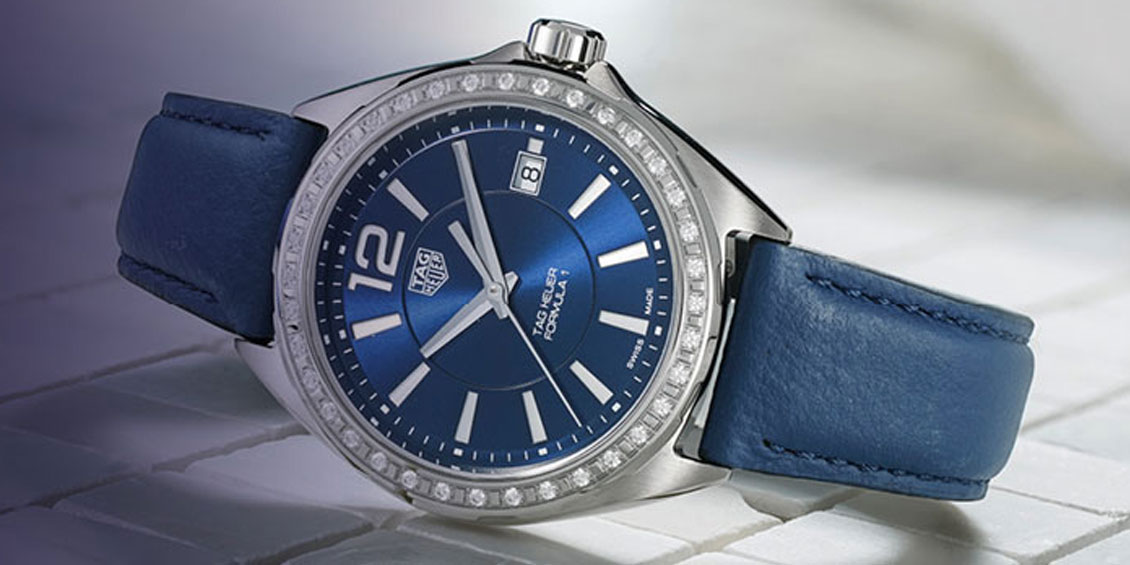 TAG Heuer is a pioneer of modern watchmaking, proud to expand its horizons whilst still honouring the rich and diverse history of the brand. For more than 150 years TAG Heuer has faced down every challenge it has come across and pushed past it in pursuit of higher levels of precision and performance from its timepieces.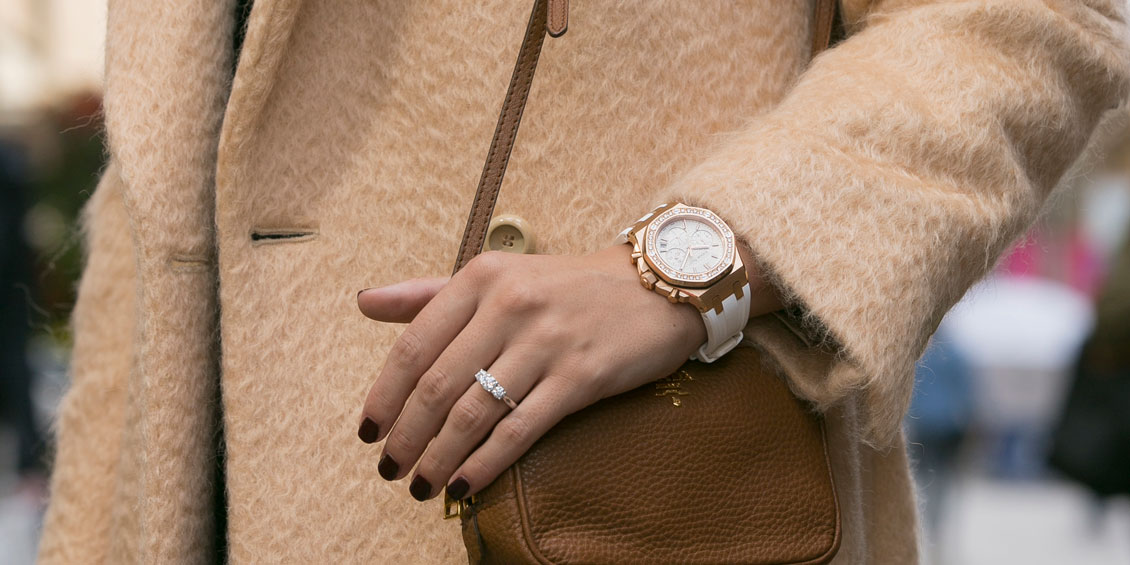 A staple of any jewellery collection, there's no escaping the charm of a luxury ladies' watch. Whether it's a stylish gold watch or robust sports watch, ROX offers a range of timepieces to meet every woman's needs.