L'ODYSSEE D'UN ROI
AN ODE TO ADVENTURE
19th December 2016
Three ultimate masterpieces featuring a rare blend of Louis XIII, designed by Hermès, Puiforcat and Saint-Louis will be sold at auction by Sotheby's, as of September 2016, with all proceeds benefiting the film foundation's cinematic heritage preservation efforts.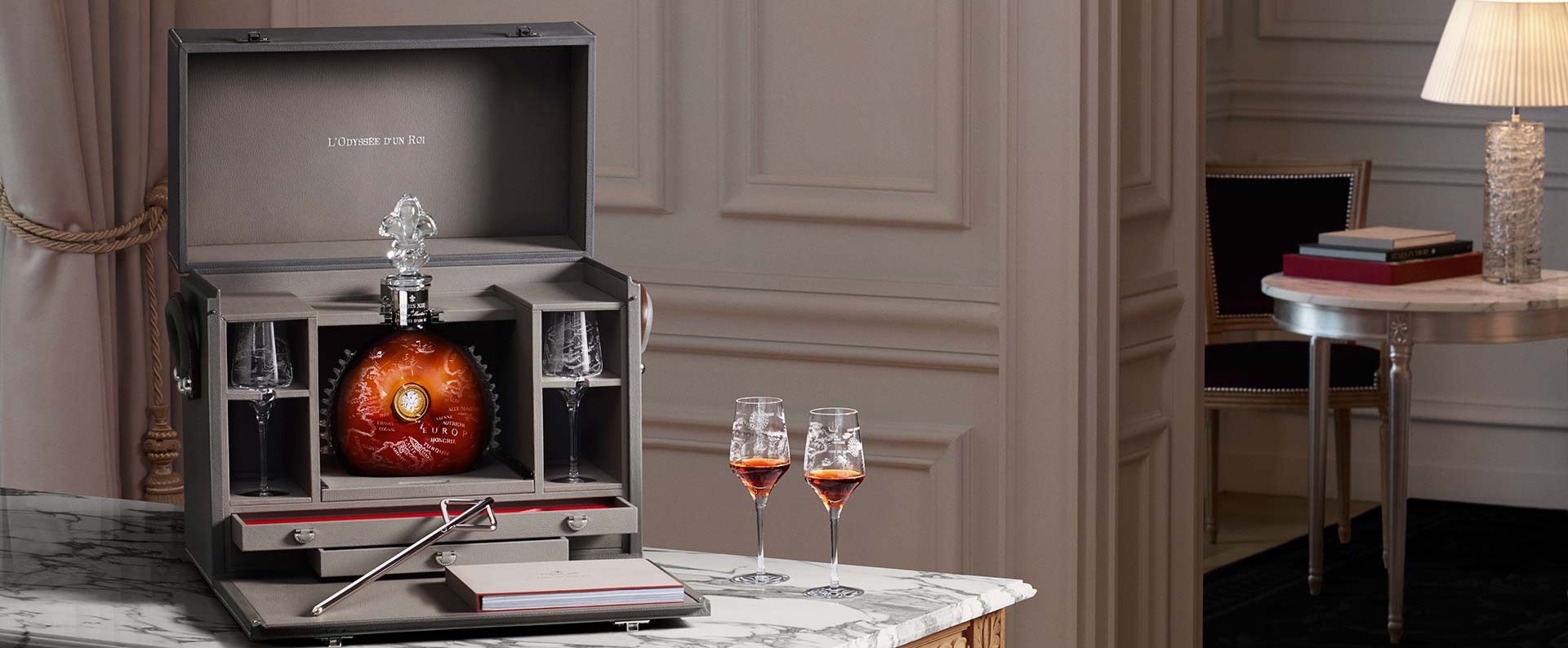 As one of the world's most storied Grande Champagne Cognacs, LOUIS XIII has been present at every milestone in the history of luxury travel — from the legendary bar-car of the Orient-Express to the sleek cabin of the supersonic Concorde jet. To pay tribute to this heritage of adventure and discovery, the house is proud to unveil L'ODYSSÉE D'UN ROI, a unique collaboration inspired by the first shipments of LOUIS XIII in the late 1870s and the iconic journeys that followed to the farthest corners of the globe.
For this monumental journey, LOUIS XIII has chosen as its traveling companions three French luxury houses that share its passion for rare craftsmanship and unbroken tradition: HERMÈS, PUIFORCAT and SAINT-LOUIS. They have contributed their own centuries-old savoir-faire to the creation of a series of three unique objets d'art. These one-of-a-kind masterpieces will be presented in culture capitals on different continents as part of a yearlong travelling exhibition.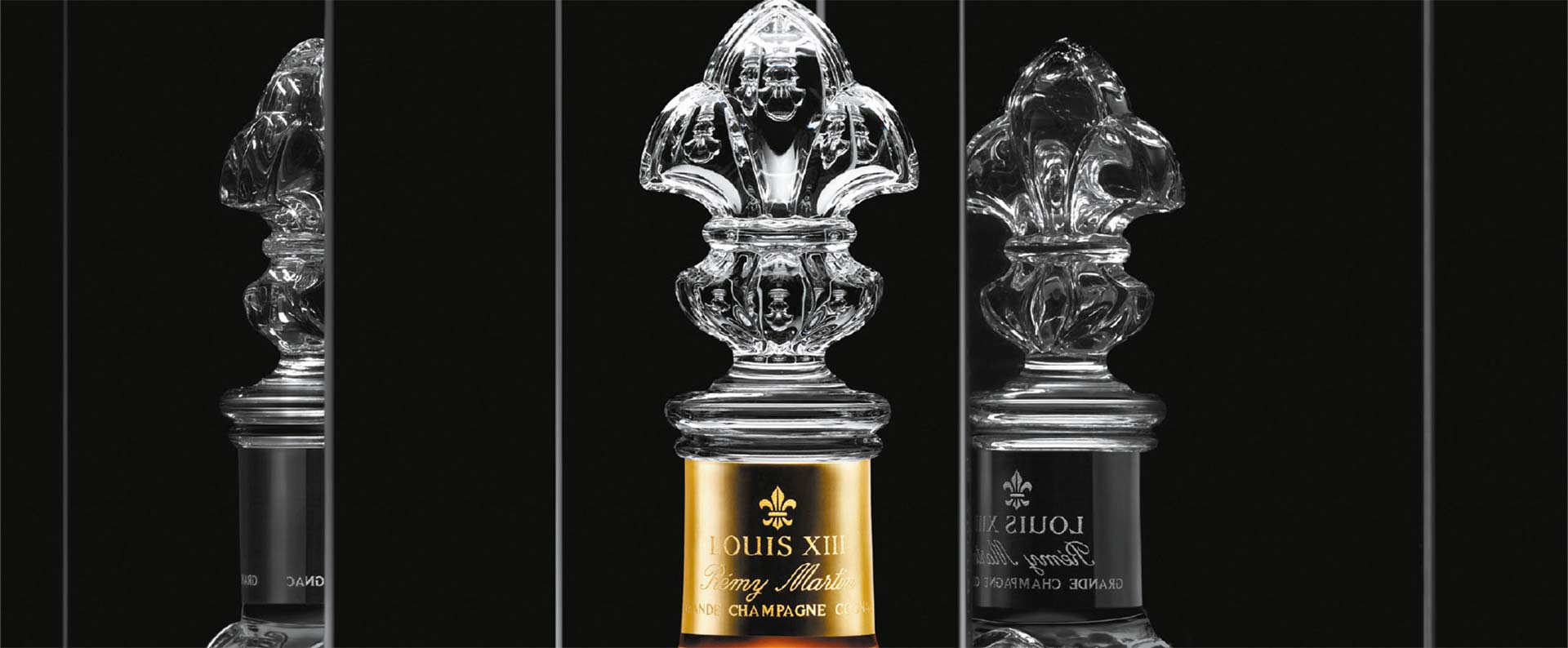 Sotheby's will auction each masterpiece in New York (September 2016), Hong-Kong (October 2016) and London (November 2016), with proceeds benefiting THE FILM FOUNDATION, a nonprofit organization founded by Martin Scorsese and several other leading filmmakers to preserve and restore classic films, ensuring their survival for future generations.
"L'ODYSSÉE D'UN ROI is truly the result of a work of art and genius, a veritable tribute to craftsmanship and time. Much like the time, finesse and care it takes to create LOUIS XIII, so it is with the process of preserving classic cinema." said Ludovic du Plessis, LOUIS XIII Global Executive Director "We therefore decided that the proceeds of our project will be donated to THE FILM FOUNDATION, a group dedicated to film preservation and the exhibition of restored and classic cinema, a cultural legacy that one generation leaves to another."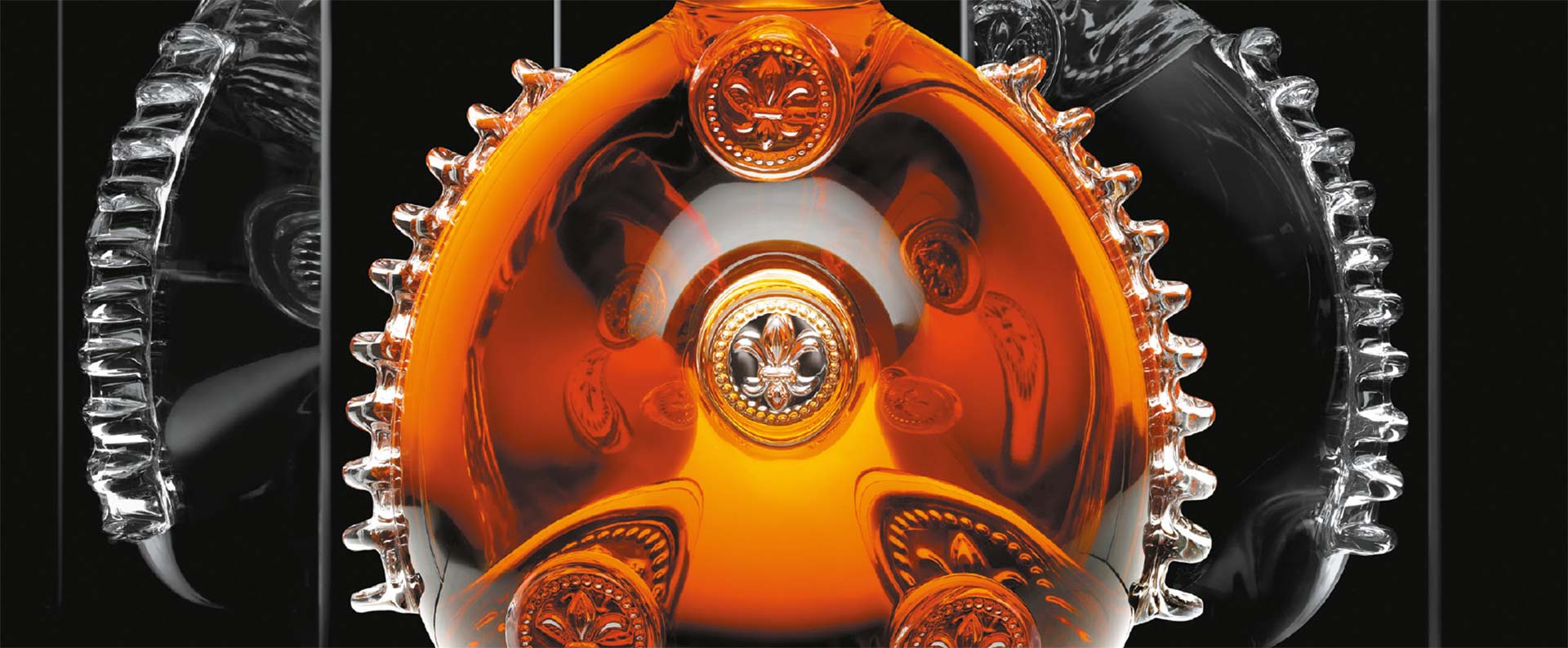 More than 50 individual artisans devoted over 1,000 hours to produce these three bespoke creations.
Each is unique, its design and contents inspired by the continent for which it is destined. The tailormade offering includes a bespoke trunk hand-stitched by HERMÈS using the finest leathers, a white gold pipette forged by the Art Deco silversmith PUIFORCAT, and a sublime crystal decanter and four elegant serving glasses — mouth-blown, cut and wheel-engraved by hand at the royal cristallerie SAINT-LOUIS.
Completing the unique work of art is a beautiful book that chronicles LOUIS XIII's mythical journeys that begin on a 16th-century battlefield in rural France but will touch every corner of the globe.
L'ODYSSÉE D'UN ROI is a shining testament both to the heritage that created LOUIS XIII and the nature that continues to inspire it. LOUIS XIII cognac was created in 1874. Each decanter takes four generations of cellar masters over 100 years to craft. Its grapes grow in the chalky soils of Grande Champagne, the most sought-after area of the Cognac region, in France. It is an intricate alchemy of up to 1200 eaux-de-vie, the youngest of which is at least 40 years old. The unique blend evokes tasting notes and scents of myrrh, honey, immortelle, plum, honeysuckle, wood bark, leather and passion fruits. LOUIS XIII cognac is the ultimate expression of the mastery of time.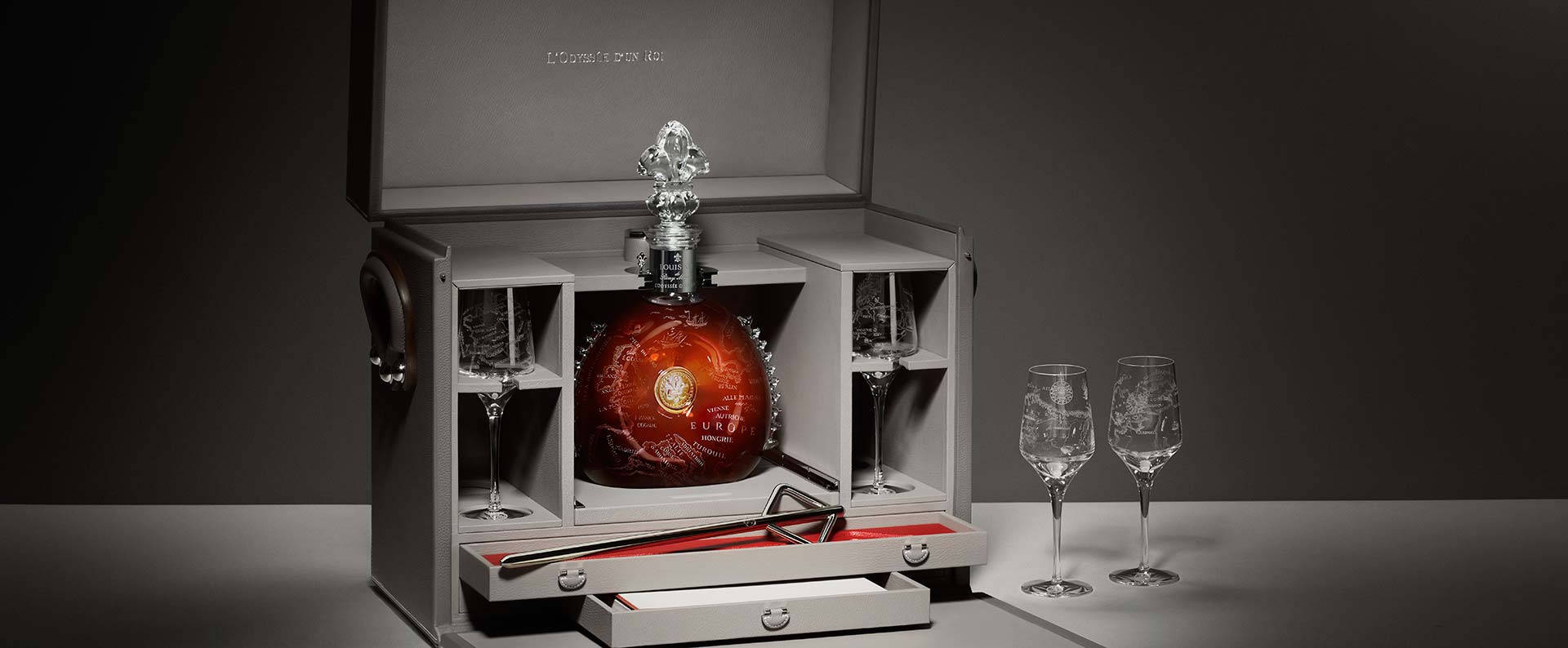 The protection of cultural treasures — whether the art of filmmaking or the art of Cognac — requires time, finesse and care. "We're grateful to LOUIS XIII for its support of THE FILM FOUNDATION," said Martin Scorsese.
"The foundation's film preservation work protects the cinematic heritage that we all share. The partnership with Louis XIII and L'ODYSSÉE D'UN ROI, is an excellent way to highlight the foundation's preservation, education, and exhibition programs. No matter where or when a film was made, a century ago or a decade ago, the foundation is committed to ensuring that all films survive to be seen by future generations."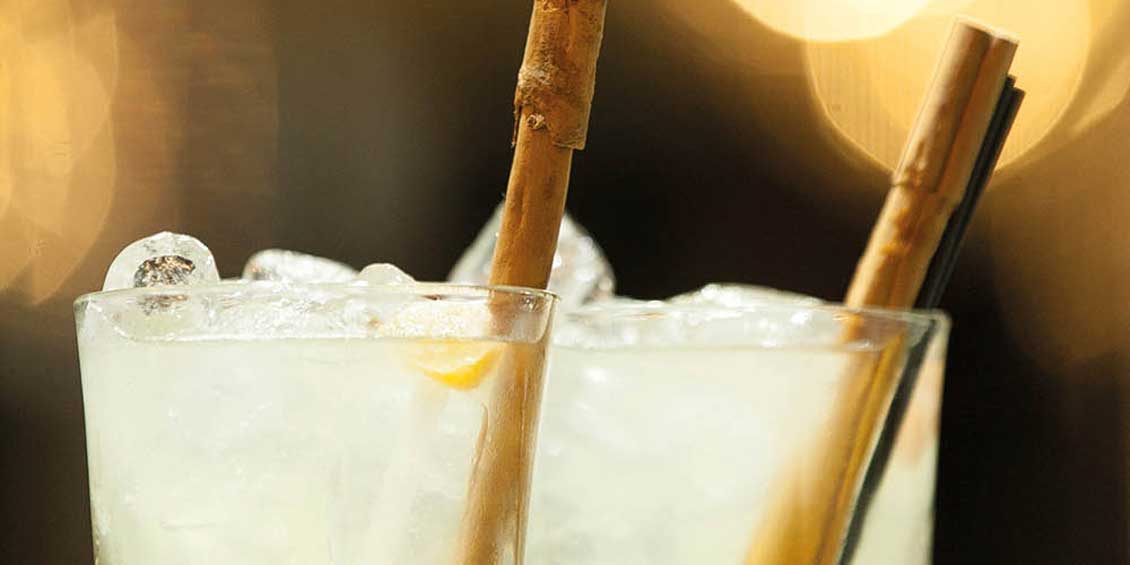 What to drink when the temperature dips? Resident Mixologist Iain Silver has pulled together a cocktail menu of delicious winter warming treats to keep you feeling good on those cold nights. Ideal for christmas and New Year get together's!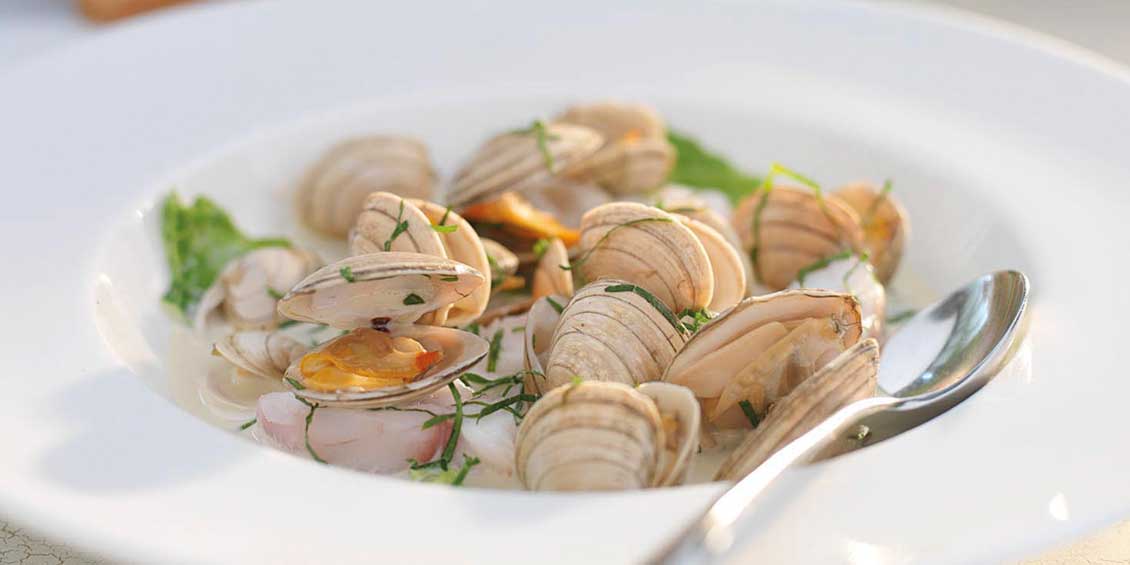 Michelin-starred chef Martin Wishart knows that when it comes to food, there's always room for added luxury. Create one of Martin's incredible light dishes, perfect for a summers eve.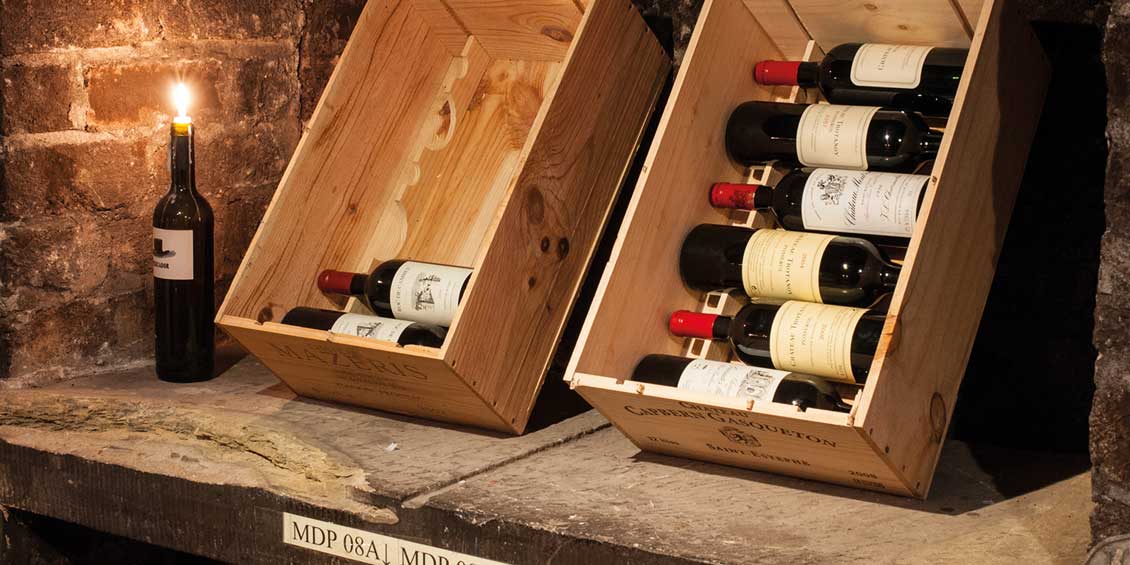 Independent wine merchants Corney & Barrow Ltd tell us what it takes to start a fine wine collection, offering advice on producers, storage and the best investments to make now.