LISBON, PORTUGAL
25th February 2019
There's a reason everyone's drinking smugly obscure Portuguese red wine now, and it's not because we've all signed up to Algarve golf resorts: Europe's western frontier is hot right now. At the time of writing, literally so – the Heatwave 2018™ has temperatures up to a ridiculous 40ºC. But also hot as in cool. Lisbon especially, offering an intoxicating cocktail of dilapidated charm, technicolour heritage, incendiary gastronomy, 3-hour flight times and all-year decent weather. Oh yes, and great wine.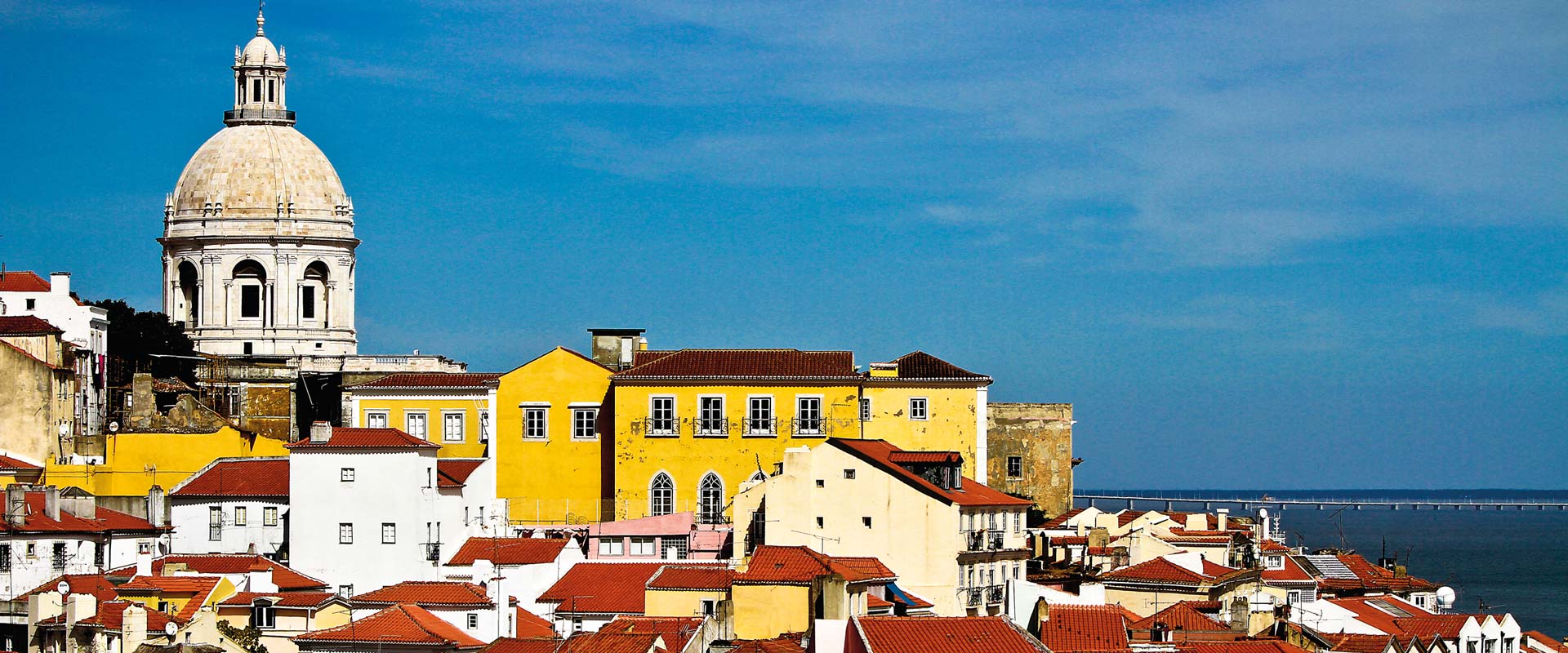 STAY: You're hard pressed to find a finer Lisbon hotel than the Hotel Ritz, built in 1959 by the Dictator Salazar. From the moment you enter the marbled lobby – like all Four Seasons properties, centered around a gorgeous flower arrangement – the hotel seeks to impress, from the Portuguese custard tarts waiting in your room, to the running track on the hotel roof. (The two might be connected…) Visit fourseasons.com/lisbon
DO: After buffet breakfast on the hotel terrace, you could spend the morning on a three-hour vintage motorbike ride of Lisbon, organised via the hotel concierge. During the tour, in which you can either sit in the little sidecar, or straddle the back of the motorbike, your driver will take you for cinnamon coated custard tarts at the iconic Pasteis de Belem and for an Espresso in one of Lisbon's best-loved local cafes. But if the idea of two-wheeled transport gets you nervously fingering your travel-insurance dockets, there's always the best, time-worn way to explore any city: by foot. Start at the Cais do Sodre on the water and walk your way up to the Alfama district via the Praça do Comércio. And if the steep hills seem daunting, there are handy antique trams trundling around Alfama – Instagram gold, and you know it.
DINE: José Avillez's Michelin-starred Restaurante Belcanto caters for Lisbon's elite with new takes on traditional Portuguese food and beautiful live operatic arias from your waiters while you eat (with the added bonus of not having to lob them a Euro or two). There are only 10 tables, so book well ahead.
CITY-LIMIT JAUNT: The coastal towns dotted around the region of Cascais, west of Lisbon, are rapidly becoming the discerning British holidaymaker's hush-hush destination. On a lazy afternoon you can have a dip in the lagoon by the Museu Condes de Casteo Guimarães, or check out the contemporary art at nearby Cidadela. Come sundown, the charming backstreets are made for idol, hand-in-hand wandering, perhaps after a cocktail or three at Hotel Baia's rooftop bar. You heard it here first, but keep it under your hat, right?