INSTAGRAMMABLE WEDDINGS
MADE SIMPLE
5th June 2019
The pictures will adorn the walls of your home, and your relatives homes, for years to come so make sure your wedding day is one worth photographing. Weddings and flowers come hand in hand and they can make or break your special day. That's why it's important to make sure you leave arrangements in the hands of someone who 'gets it'. Mud Urban flowers take the stress out of wedding planning keeping it simple and straight to the point.
THE BOHO BRIDE
Relaxed silhouettes and romantic lace detailing embodies our Boho brides. From fairy-lights to muted hues everything about the Boho day oozes effortless chic. Minimal effort maximum impact is the vibe.
THE MINIMALIST BRIDE
Less doesn't always equal boring – especially when it comes to our minimalist brides. With meticulous attention to detail our minimalist brides' day exudes an element of subtle exuberance. Less is definitely more in this case.
THE GLAM BRIDE
If you thought celebrity weddings were unachievable think again. The ROX glam bride encapsulates every essence of an Instagrammable wedding. If you can't be extra on your wedding day, when can you?
MUD URBAN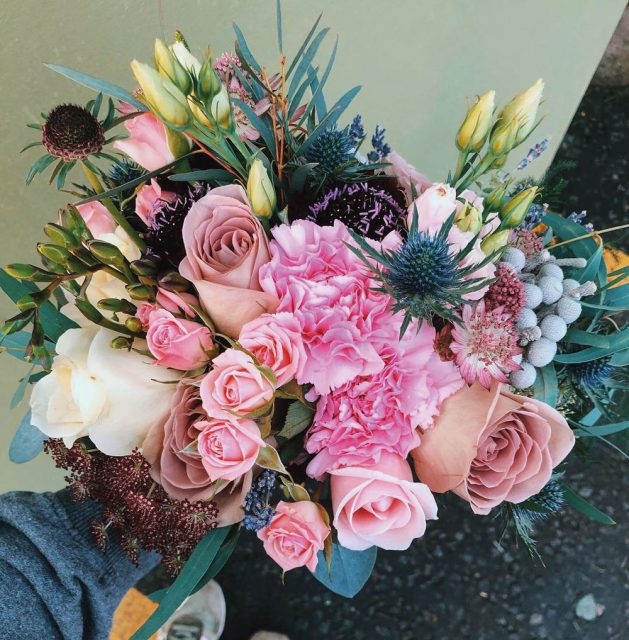 Mud weddings allow couples to have beautiful, uncomplicated wedding flowers at an affordable price. Guided by your colour palette, the experienced team use fresh seasonal blooms to create stylish designs. Packages start from £218 including delivery to a Glasgow or Edinburgh postcode. Choose one of Mud's pre-designed packages, or build your own from scratch. Mud offer a number of items such as bouquets, buttonholes, table centres, ceremony arrangements and flower combs. To simplify the process, all weddings are booked online via www.mudurbanflowers.com.
@mudurbanflowers  |  18.9k followers