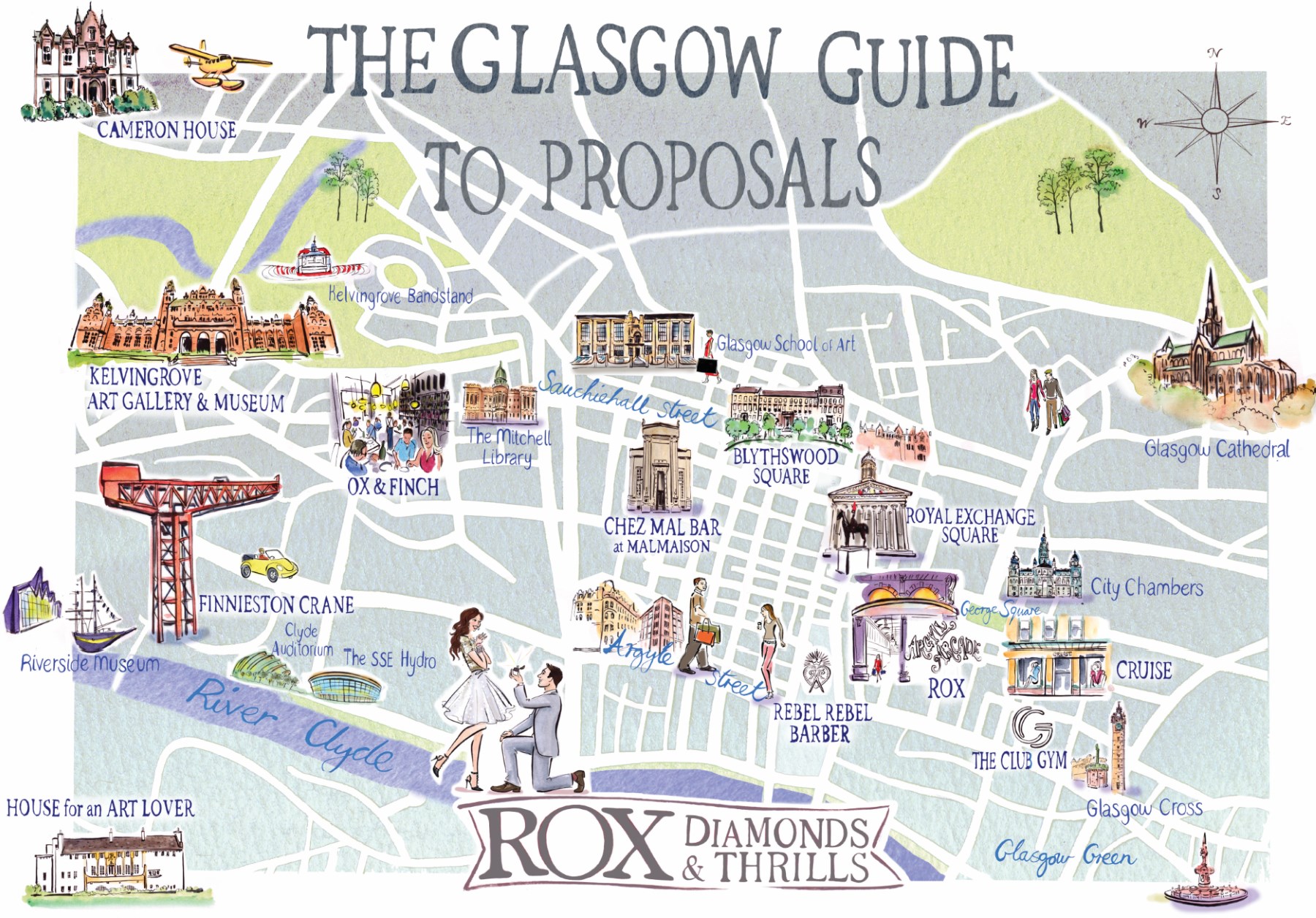 11 Blythswood Square, Glasgow G2 4AD
T: 0141 248 8888
Blythswood Square is an award-winning, 5-star luxury spa hotel. A chic restaurant, stunning salon with garden views, and private dining rooms, alongside delicious food, fizz, cocktails and an unassailable afternoon tea, makes it the perfect place to propose and celebrate.
Insider tip: "Why not surprise your partner with a romantic film experience in our private cinema, right before getting down on one knee. The happy tears will be flowing!"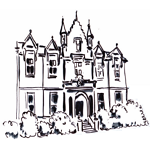 Loch Lomond, Alexandria G83 8QZ
T: 01389 310777
Situated where the Highlands meet the Lowlands, and only a short drive from Glasgow, 5-star luxury spa hotel Cameron House is an escape from everyday life; hidden, exclusive, yet accessible. The unique setting on the banks of Loch Lomond makes it a very special place for a romantic proposal.
Insider tip: "With a glass of champagne on a private deck, a cruise on the Celtic Warrior is what proposal dreams are made of."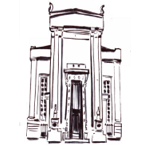 278 West George Street, Glasgow G2 4LL
T: 0141 572 1000
Take centre stage at Chez Mal Bar, the venue that shakes things up with a famous list of classic and quirky cocktails, expertly mixed by your supporting cast. At night, Chez Mal Bar comes alive, as Malmaison's gorgeous guests mingle with Glasgow's finest to create an atmosphere like no other.
Insider tip: "Dare to be different and make your proposal on our unique spiral staircase."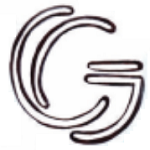 56 Glassford Street, Glasgow G1 1UL
T: 0141 548 6780
At The Club Gym, workouts are fused with live DJ sessions to offer you a truly unique exercise experience. It's Glasgow's first boutique gym, and 'no beige' is their number one rule; expect DJ-fuelled training sessions, experienced personal trainers, stunning facilities and top-quality equipment.
Insider tip: "Nervous about proposing? Calm yourself down and lower stress levels with a relaxing Ibiza Sunrise session before you pop the question."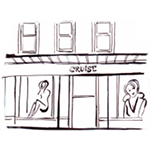 180 Ingram Street, Glasgow, G1 1DN
As a leading UK luxury retailer, Cruise specialises in designer clothing, footwear and accessories for men and women, from iconic international designers to directional casual brands. Their philosophy is to offer you exceptional service and exclusive style, whether you're shopping in their stores or online boutique.
Insider tip: "Feeling nervous? Let one of our personal stylists worry about how you look, and help you out with the perfect outfit that she can't say no to!"
Finnieston Crane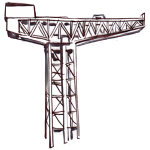 Queen's Dock, Glasgow
The Finnieston Crane is one of Glasgow's most iconic monuments. Built in 1931 and standing 50.24m tall, this giant was once the largest crane in Europe. It's no longer in working order, but remains a powerful symbol of the city's important industrial heritage.
Insider tip: "Hit your cityscape sweet spot by exploring the many other, nearby architectural gems on the banks of the River Clyde - including the Millennium Bridge, the 'Armadillo', The Clyde Arc and the Riverside Museum."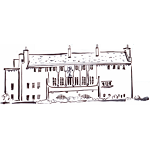 Bellahouston Park, 10 Dumbreck Rd, Glasgow G41 5BW
T: 0141 353 4770
Set within the magnificent grounds of Glasgow's Bellahouston Park and inspired by the designs of Charles Rennie Mackintosh, House for an Art Lover is a truly breathtaking location. It combines a stunning venue and beautiful gardens with many other features including an art gallery and exhibition space, café, artists' studios and play park.
Insider tip: "Pick the perfect moment, in the perfect location, with the dream ring and say it from the heart."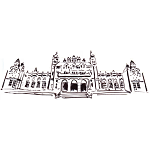 Argyle Street, Glasgow G3 8AG
T: 0141 276 9599
For art lovers and history fans, where better to pop the question than the beautifully restored Kelvingrove Art Gallery and Museum? With 8,000 objects on display across 22 galleries, from natural history to internationally revered art, opportunities to propose in an original setting are endless.
Insider tip: "Set the tone with a romantic stroll in Kelvingrove Park, or an open air concert at the Kelvingrove Bandstand and Amphitheatre."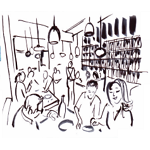 920 Sauchiehall Street, Glasgow G3 7TF
T: 0141 339 8627
Ox and Finch is a popular Kelvingrove restaurant with a relaxed, sharing concept of contemporary dining; simple, seasonal and ingredient-led menus, which combine big, bold flavours with global influences; as well as a great wine list and friendly, attentive service.
Insider tip: "Pop the cork, then raise a toast to a bright future with the one you love, in the vibrant atmosphere of one of the most talked-about restaurants in Glasgow."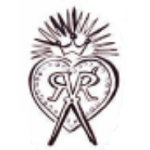 101 Union Street, Glasgow, G1 3TA
T: 0141 248 2818
Rebel Rebel Barber is a quality barbershop with a contemporary twist. In addition to traditional services, including hot towel shaves, their talented barbers cut both male and female hair, offer colour treatments, and even create hair tattoos.
Insider tip: "To look your best when you propose, don't skimp on product quality. Good haircuts are only possible with the right products, and at Rebel Rebel we only use the top, environmentally-friendly products."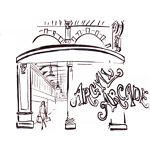 42-45 Argyll Arcade, Glasgow, G2 8BG
T: 0141 221 0550
As an award-winning luxury jeweller, ROX has built an enviable reputation for offering diamond engagement rings that are second-to-none. Each ring contains the most exquisite, handpicked diamonds, and is designed entirely in-house, making it unique and exclusive to ROX.
Insider tip: "Picking an engagement ring is a special and memorable moment. Don't stress out; with the help of our experts you'll enjoy finding the perfect ring for your partner."
Royal Exchange Square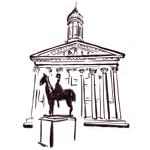 A stand-out urban landmark with its neoclassical Gallery of Modern Art, Glasgow's Royal Exchange Square is surrounded by stylish designer boutiques and trendy bars. If your partner prefers sexy city scenery to romantic parkland, this is the ideal place for some post-proposal fizz to mark the occasion.
Insider tip: "Feeling flush? Treat your bride- or groom-to-be to a designer engagement gift from one of the many luxury outlets around the square."