FRAMING THE FUTURE
12th February 2019
Carbon has become as standard in road bikes as supercars, with appropriately dynamic design – one of the reasons (Italian dash being another) that Maserati sponsors the Rouleur Classic every year. Here are four of the best two-wheelers from the last event, whatever the four-wheeler you're used to driving
If you drive a
Bugatti Veyron Supersports…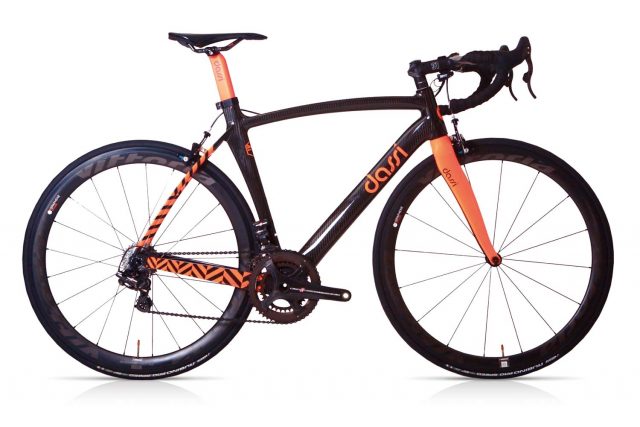 DASSI INTERCEPTOR
While no cars use it yet, Graphene is almost certainly the Next Big Thing in carbon, based on the laminar structure of graphite and first synthesised in 2004 at the University of Manchester (winning a Nobel Prize in the process). Resin-infused into this revolutionary new bike frame, the whole thing is just 500g unpainted. Quite simply, the ultimate.
Frame only, £5,995; complete bike as pictured £12,000
If you drive a
Lamborghini Huracán…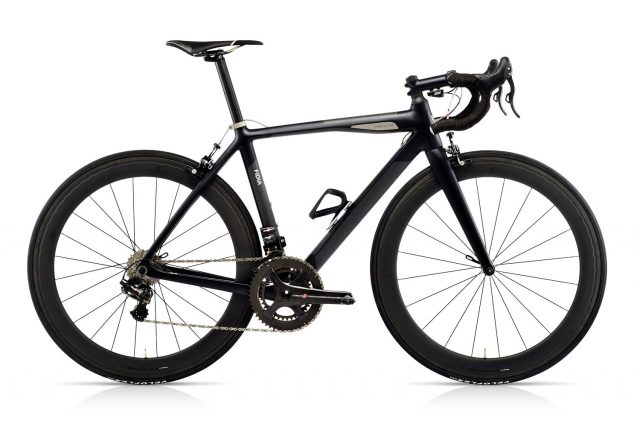 PASSONI FIDIA
Inspired by the carbo-titanium chassis technology first pioneered by Pagani, carbon and titanium filament are woven together to create a light and agile fabric structure with the more comfortable elasticity of titanium. What's more, in keeping with the Milenese region where Passoni is based, and where da Vinci spent time in the 15th century, Fidia's biomechanics are inspired by the Vitruvian Man.
£22,000, passoni.it
If you drive a
Ferrari 488 GTB…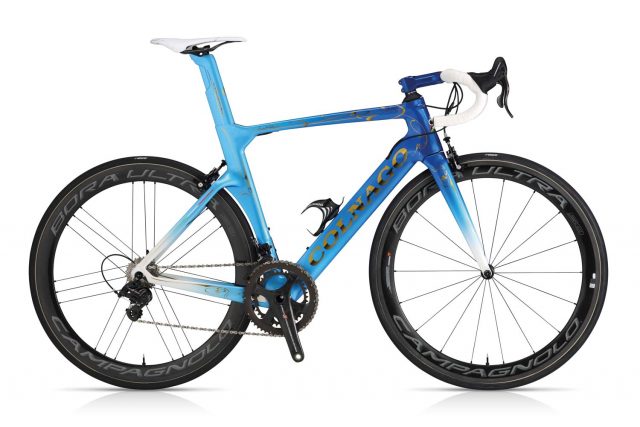 COLNAGO CONCEPT ART DÉCOR
Developed to be as fast as possible, this enjoys direct lineage from the first-ever carbon-fibre frame, developed by Ernesto Colnago in collaboration with Enzo Ferrari in 1986. Every detail has been studied to up the aerodynamic performance; even the front forks are monocoque carbon fibre, adorned with a "rake" for precision handling.
£3,499.95, colnago.com
If you drive an
Aston Martin DB11…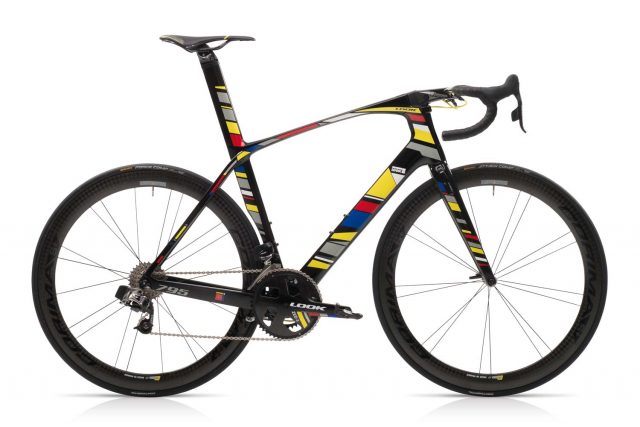 LOOK 30TH ANNIVERSARY 795
Look by name, and look by nature; just LOOK at it! That pop-art décor, the top tube flowing directly into the bars to give a bullish stance… It celebrates the 30th anniversary of Greg LeMond winning the first Tour de France on a carbon bike, at a time when steel was ubiquitous. Limited to just 200 bikes, all the bells and whistles are as standard, including the integrated carbon Aerostem.
£9,999.99, lookcycle.com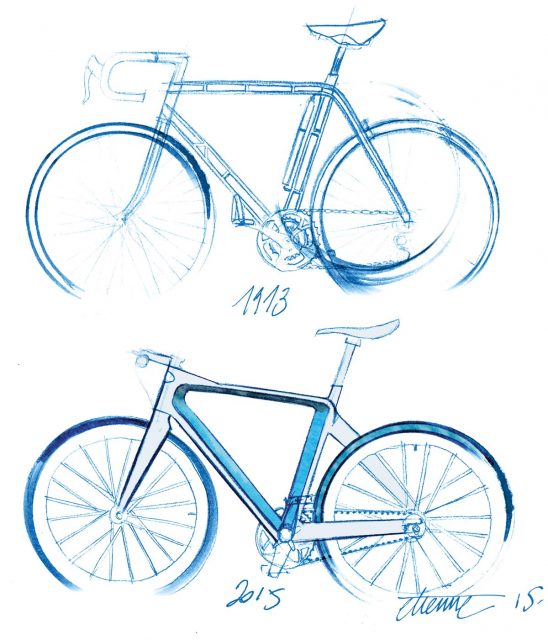 GET THE CYCLING BUG'
104 Years in the making
Bugatti's first-ever urban bicycle was unveiled in 2017, created in collaboration with German bike specialists, PF (formerly Pimp Garage). The fully-custom "PG Bugatti Bike" is the lightest of its kind at under 5kg and – as you'd expect from Bugatti – boundaries in terms of both design and performance.
The design is actually based on a forward-thinking sketch from 1913 by Ettore Bugatti himself who had a vision to create a bicycle that aligned itself with the iconic cars – essentially a 'Bugatti on 2 wheels.' Made with components created exclusively by the world's leading producers in and around Stuttgart, the image you see here is a "blank canvas" – your own bike is made according to your exacting requirements; even to match your Chiron or Veyron.
The starting / guide price for each bike is £39,000 and there will be a very limited run of just 667 models worldwide, with each bike taking 900 hours to produce.