FIGHTING SPIRIT
15th August 2017
Red Sky athlete Sally Conway went from being a shy young girl with childhood insecurities, to an inspiring Judoka champion fuelled by a competitive passion and constant determination to succeed.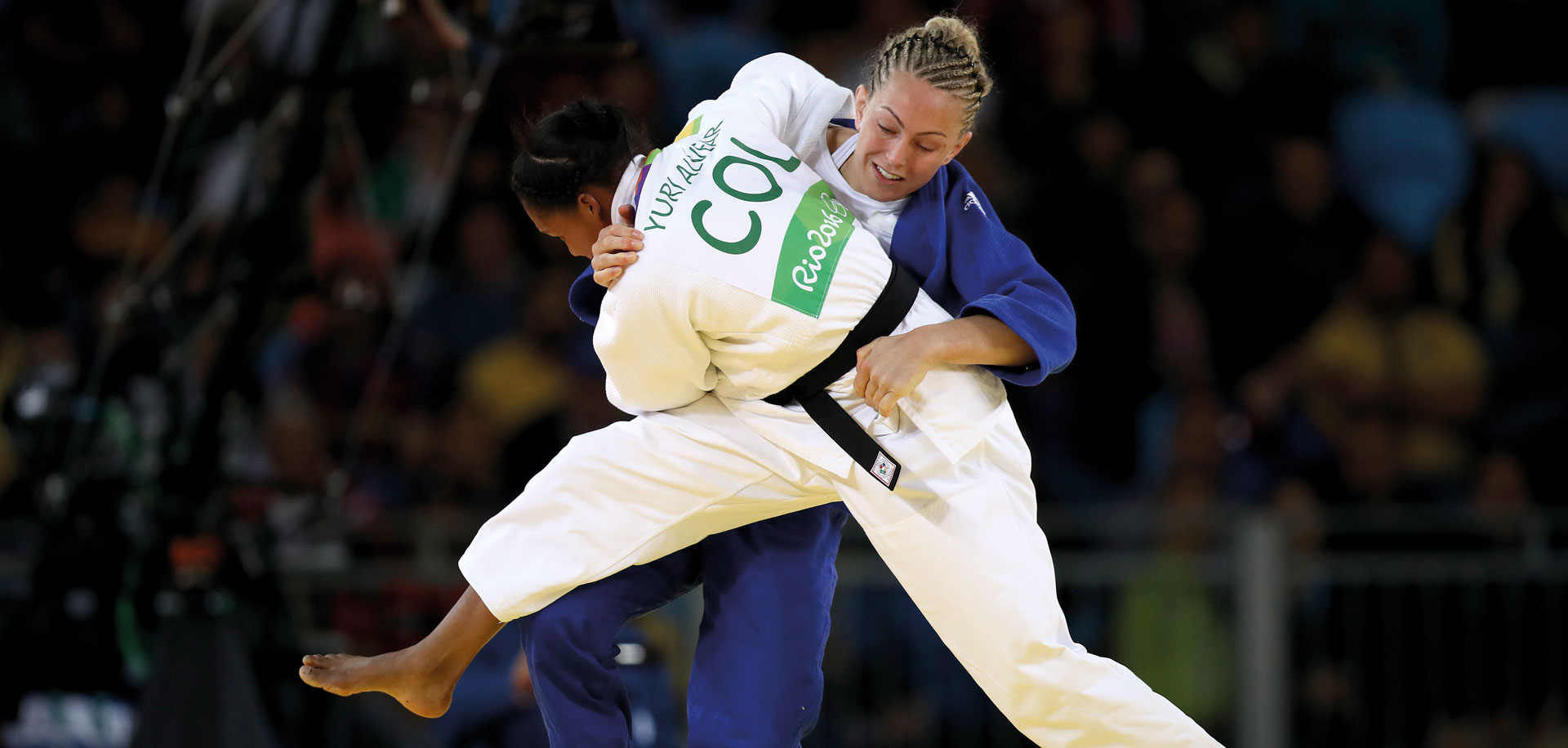 The best defence is a good offence. That's what Red Sky athlete Sally Conway learned when she took her first Judo lesson aged 10. Fast-forward 20 years Sally has achieved history making success as a Judoka athlete.
We have to ask, how did you first get into Judo?
I was always very sporty at school. I was part of every sports team I possibly could be. When I was 10 I was getting picked on a bit at school, Judo came about because my Dad wanted my brother and I to be able to stand up for ourselves. I loved Judo from my very first session. As well as being able to look after myself Judo has given me so much more. The girl that was picking on me actually went to the same Judo club and after one Judo session with her she didn't pick on me again!
What initially appealed most to you about Judo?
I loved that I could get stuck in right away. As a kid I was shy and lacked confidence. I definitely have Judo to thank for bringing me out of my shell. I love how physical Judo is and the fact you're always learning and developing to be the best you can be. You can lose against someone one weekend so you change and adapt your fight tactics or fight plan, so the next time you come across that opponent you have another chance to beat them trying out something different. I've made lifelong friends and have been able to travel the world doing what I love.
Was there a moment when you thought, yes, I could make a sporting career doing this?
When I left school at 16 to train full time at Bisham Abbey it was a great opportunity so I grabbed it with both hands! I absolutely loved it, I got to train every day, I had all my food cooked for me – this was a perfect transition from living at home! – and all I had to do was turn up and give 100%. The next big step was the move to Edinburgh… where unfortunately I had to cook and clean for myself!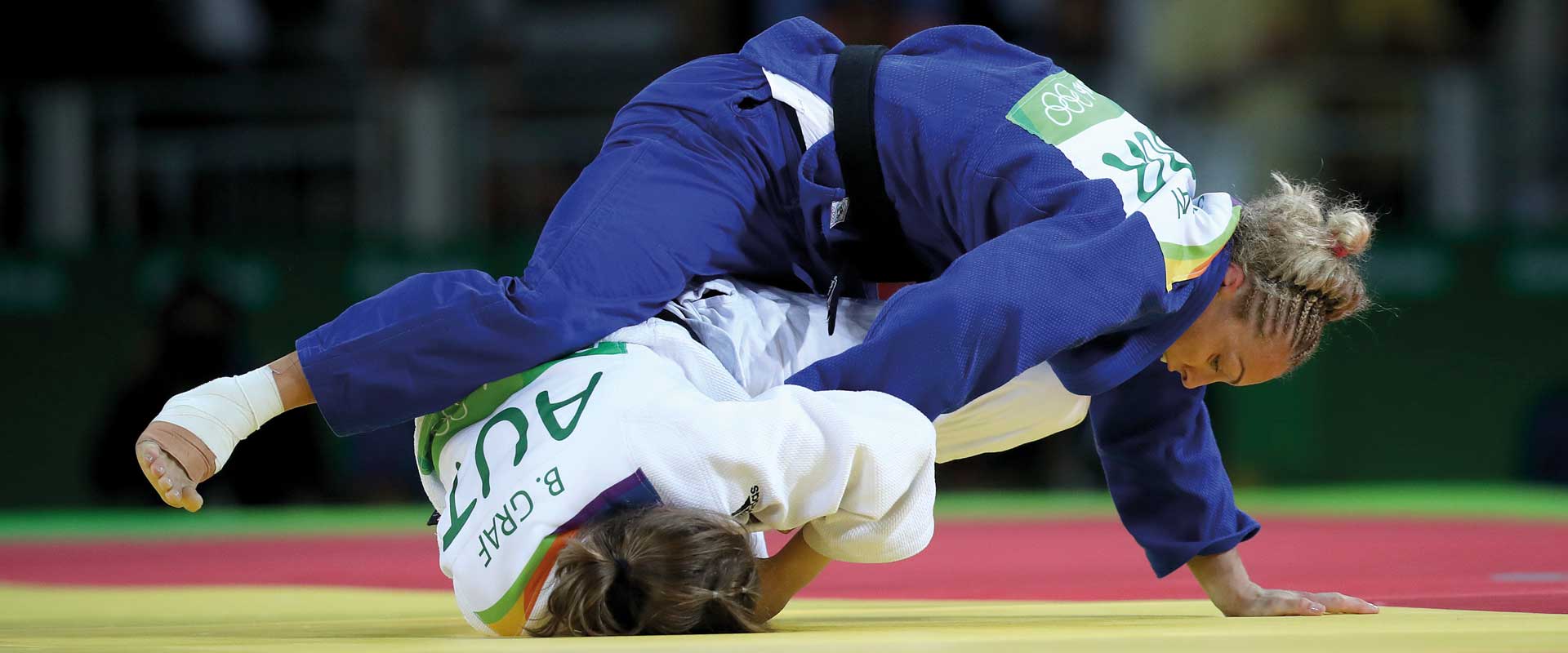 How did you find it when you left Bisham Abbey to further your athletic career in Edinburgh?
On my 18th Birthday I made the move to Edinburgh. At the time I didn't see it as a big move, I saw it as a great opportunity. I believed it was the best place to train and improve my Judo. Some of the best GB players at the time were at the Edinburgh club. You had the likes of Euan Burton, Sarah Clark, Michelle Rogers, Matthew Purssey and James Miller. Each of these players had major medals and were ranked number 1 or 2 in Great Britain. I had to be there too!
You obviously do a lot of travelling, how important is it to have a strong support network?
Even though Judo is an individual sport it's really important to have a strong support network. At Judo Scotland and British Judo we have coaches, physiotherapists, doctors, nutritionists, physiologists, life style support and video analysis, and of course I have Team Red Sky. Some support services I use more than others, and at different times, but it's great to know there is professional support and help there when I need it. I always have the support of my family behind me too. They are only ever a phone call away.
Winning a gold medal in Baku 2015, and then an Olympic bronze at Rio 2016 what medal have you got your sights on next?
I used to focus so much on the medal but by doing this I would put too much pressure on myself and not perform. Now I concentrate on my performance and take each fight as it comes. If I do, this gives me the best chance of getting those medals. I would love to get a World and European medal before I retire and of course another Olympic medal in Tokyo 2020. But for now, I'm just taking each day as it comes…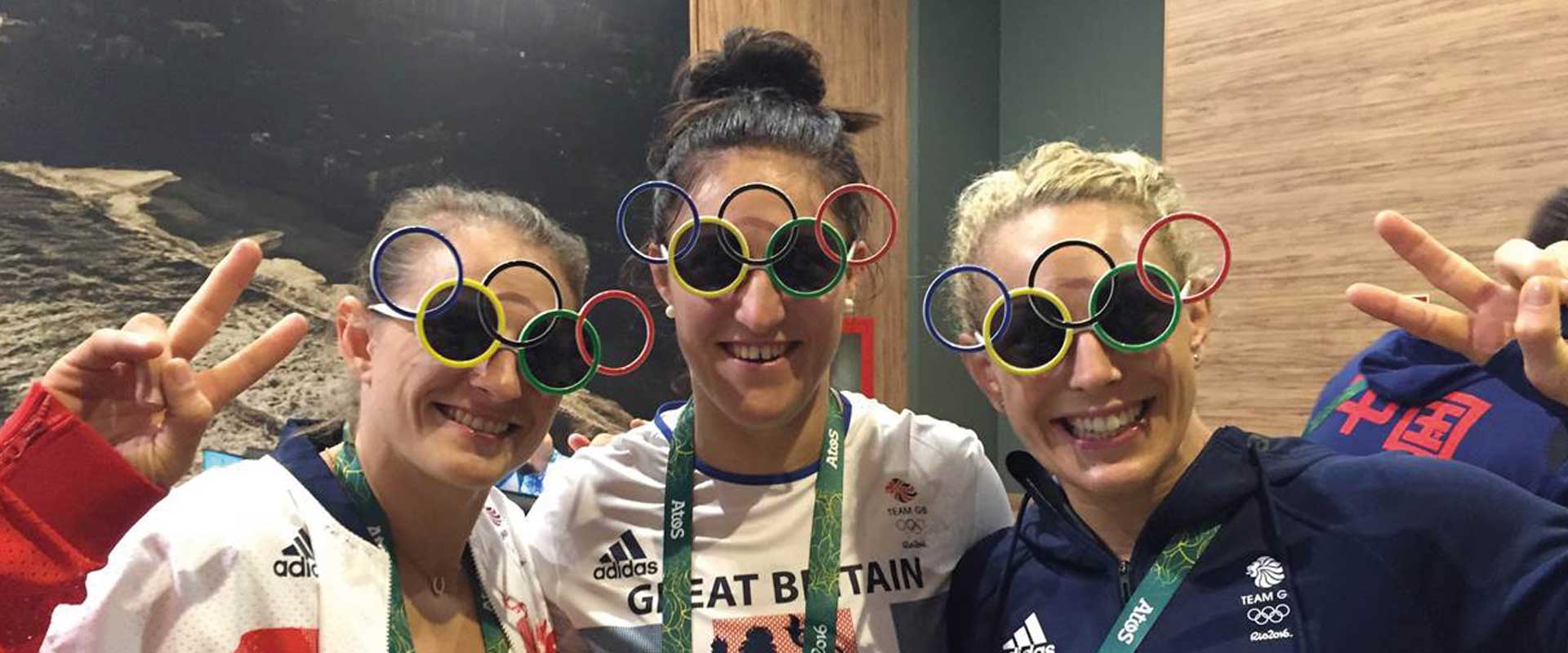 There has been great media coverage of sports that, before London 2012, were probably lesser known to the general public. What do you think this coverage has done for the accessibility of your sport?
With London being a home games, and having the success Great Britain had with Gemma Gibbons getting a silver medal, and Karina Bryant a bronze, Judo was shown a lot more on television so more people got to know about the sport, even if they maybe didn't fully understand the rules. The same thing happened in Rio. The success at the Olympics in 2016, meant that Judo was shown a lot more due to athletes getting through to the later rounds. I think now people know what Judo is and have a greater understanding of the sport. It's a great sport… but then I'm a little biased!
The skills you learn from Judo can help you throughout life
What would you say to inspire young girls who are curious about trying judo?
To get more girls involved in Judo would be amazing. I would recommend it to anyone looking to grow in confidence and meet new friends. It's great for your strength and fitness. As well as being a physical sport it's about looking after yourself and your opponent, being disciplined and respecting others are crucial skills. What you learn from Judo can even help you with life outside of sport too.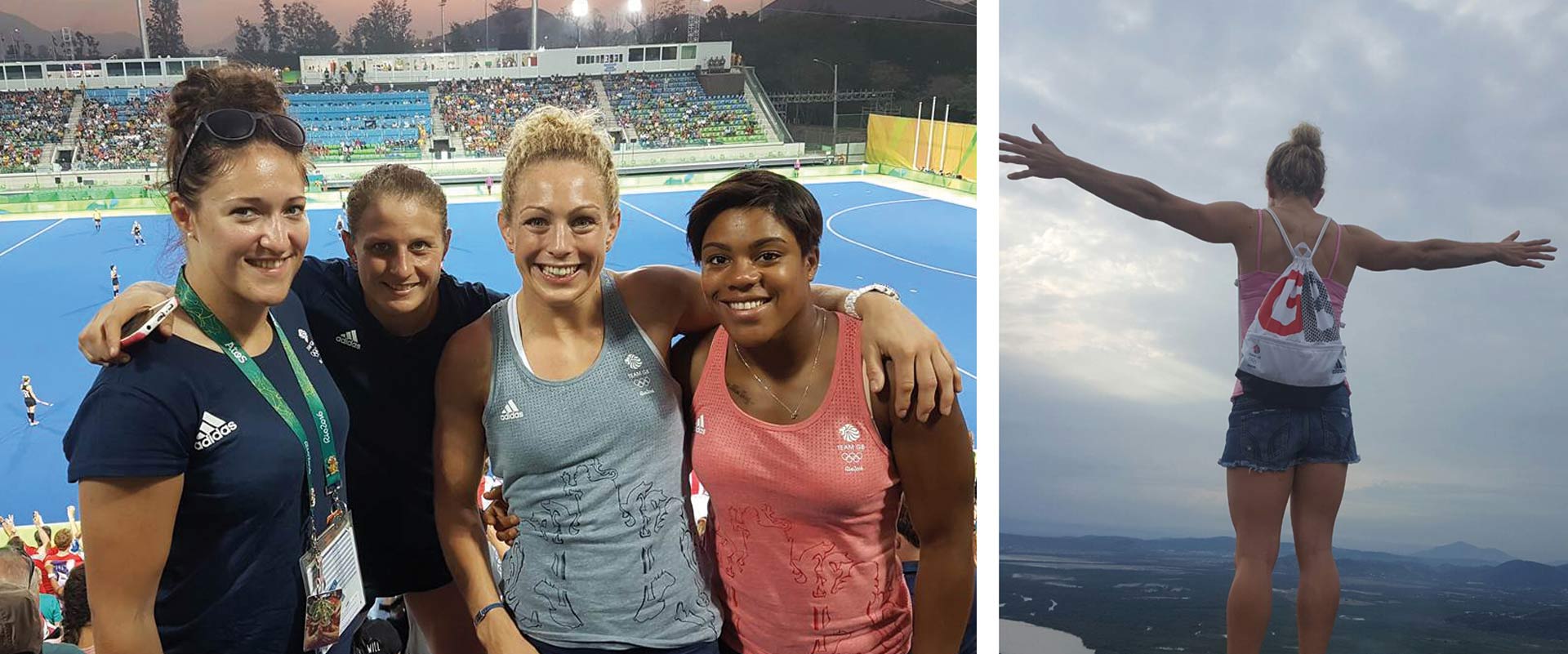 Judo is such a physical sport that must take a lot of discipline, how intense is your training and fitness regime?
It can be very intense and physically demanding, especially on a training camp which generally consists of two Randori (fighting practice) sessions a day. It's a full body work out for 2-3 hours. At the end of the first day you sometimes feel like you've done a week, maybe that's because I'm getting older, but you still have to keep fighting! By the end of a session your fingers are sore, your body is sore, you're tired. But before a tournament I reduce the training load a lot and do shorter, sharper sessions so that I'm ready to explode when I hit the mat!
After all that strict routine, what is your favourite thing to do on a day off?
I really enjoying catching up and chilling with my friends and family. I enjoy going to the cinema, going for food or even just walking around the town shopping. I love coffee dates too and sometimes a sneaky bit of cake!
Do you have any hidden Edinburgh attractions you'd recommend?
On a crisp, sunny day I love to walk up Arthur's Seat. It's a lovely walk and the views of Edinburgh from the top are gorgeous! Edinburgh really is a beautiful city.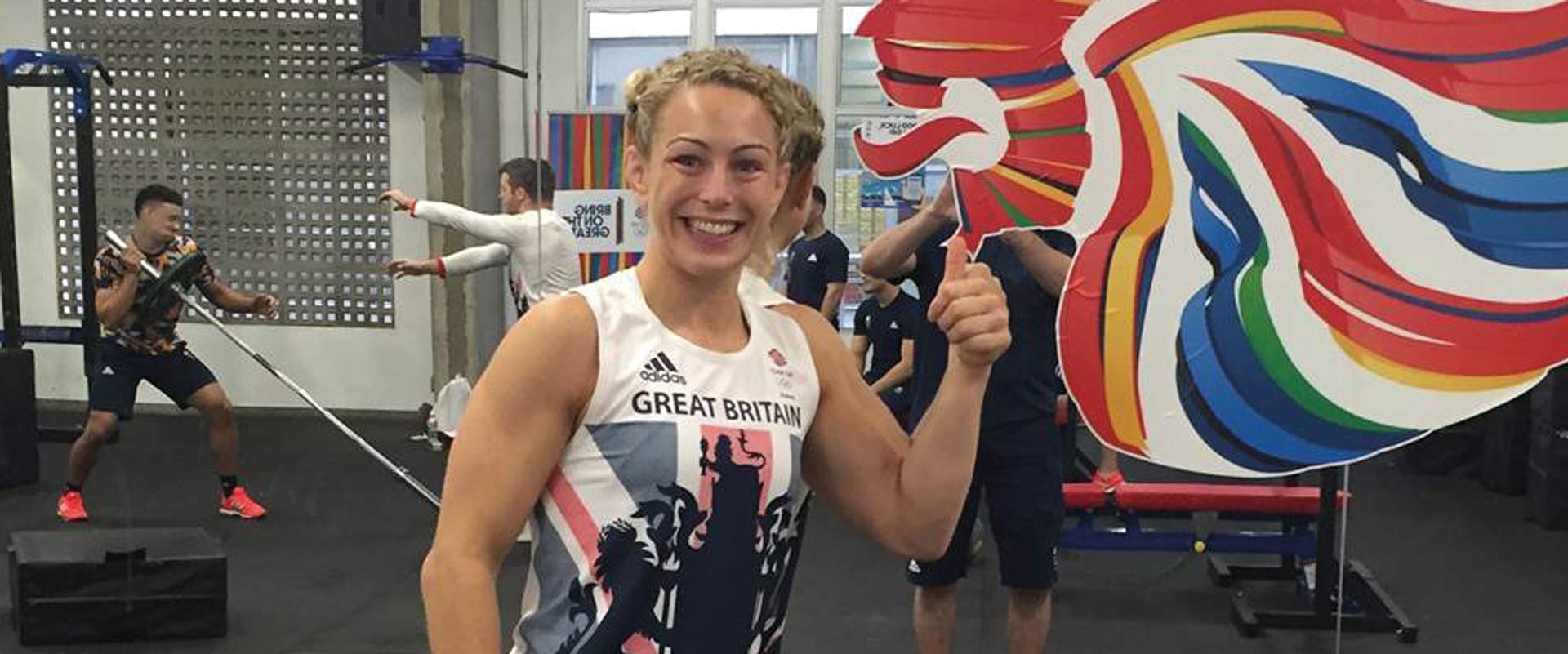 On the days you're not wearing your medals… Do you have any special jewellery you love to wear or is there anything on your ROX wishlist?
After the Olympics my friend Lisa gave me a lovely necklace with the Olympic Rings on it. I wear this a lot when I'm not in a tracksuit or a Judo Gi! All the ROX jewellery is stunning. I think my favourite range at the moment is ROX Bamboo.
We hear you're planning for life beyond competition having completed an exercise and fitness instructor course. Are you hoping to coach and inspire some future Olympic athletes?
A couple of years ago I did my Health, Fitness and Exercise course at Edinburgh College. It was the first bit of education I had done since I left school! It felt really good to be back learning again and doing something else alongside Judo. This year I'm doing my Level 5 Sports Massage course at The Oxford Academy. It's really challenging and a lot of work, more than I ever thought, but I'm absolutely loving it. To inspire future Olympic athletes would be amazing, whether that's in coaching or some other way.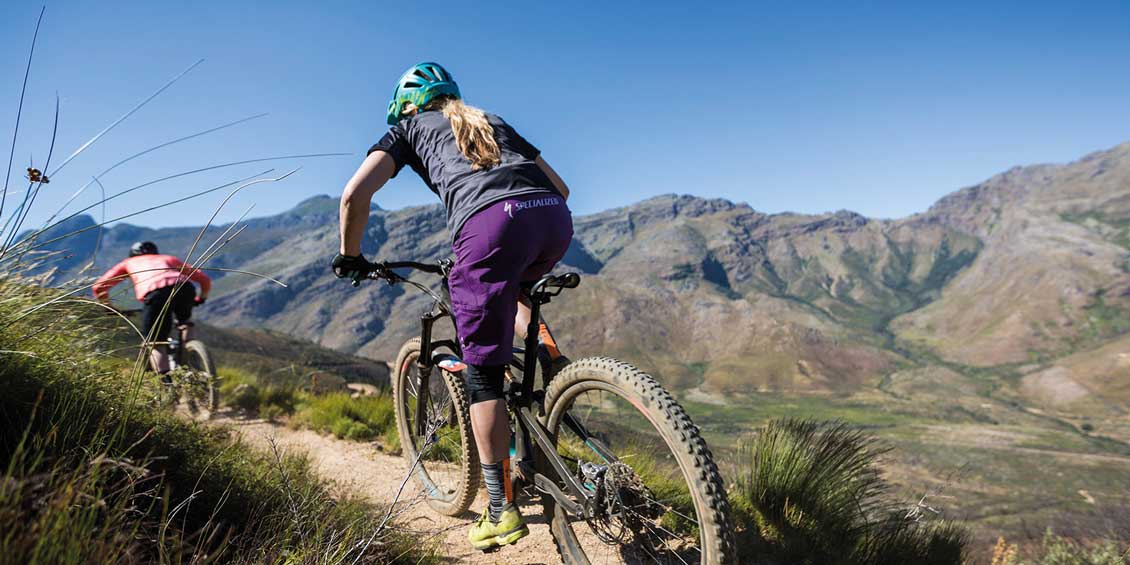 We sit down with Red Sky Management's mountain biker Hannah Barnes. Not only is she one of a select group of female riders racing for Specialised Bicycles, she has competed across the globe in the Mountain Bike Enduro World Series and Adventure events, she is also passionate about health, fitness and Scotland.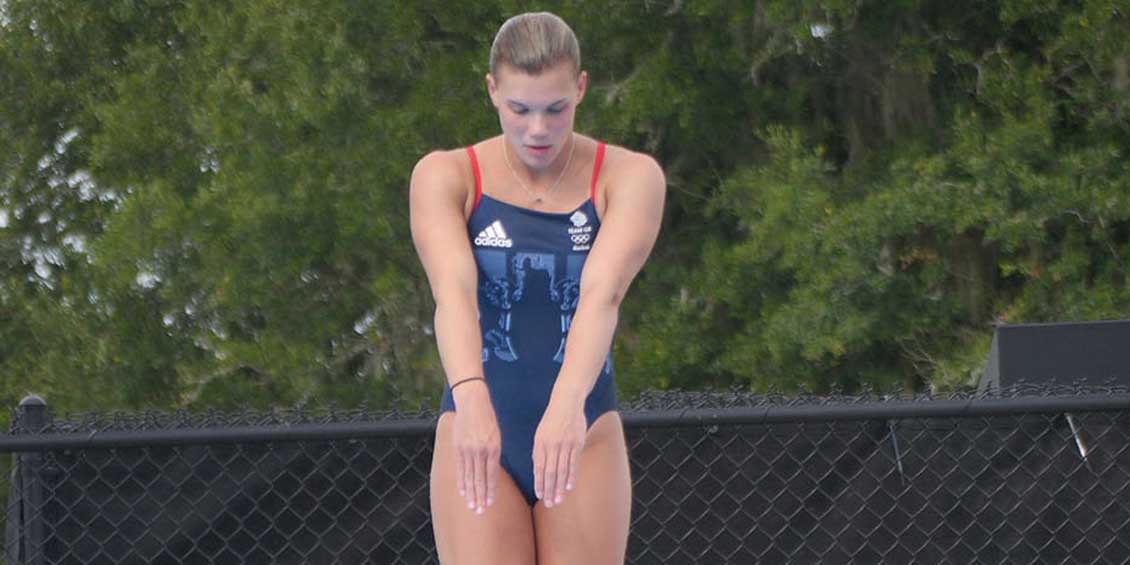 Break-through diver, Grace Reid in partnership with Red Sky Management sits down with Nina Ghita to talk about her whirlwind year.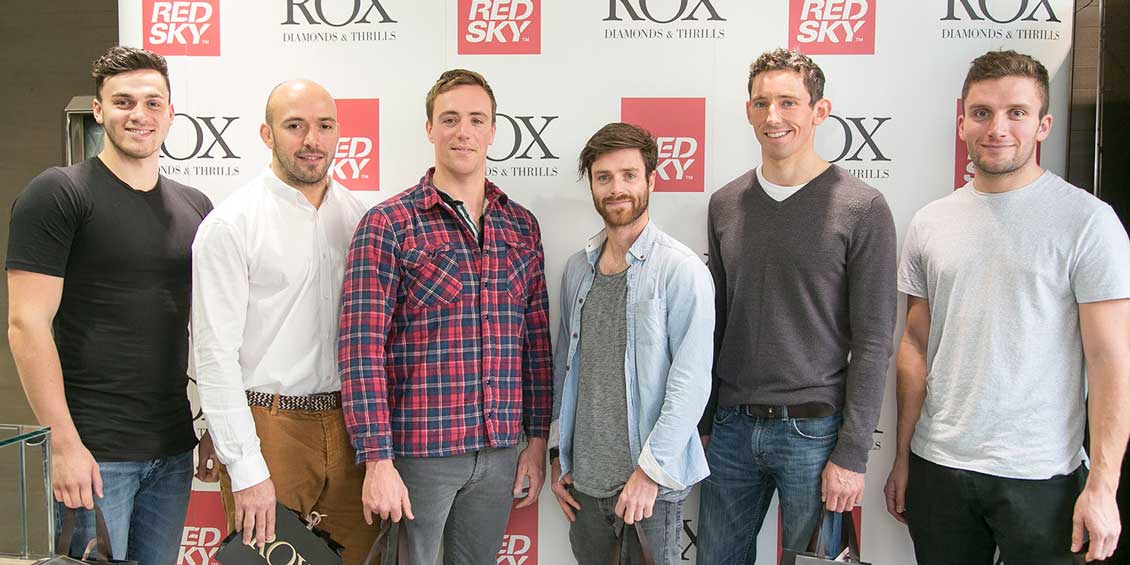 We were thrilled to celebrate the achievements of Redsky Managements Olympic Athletes post Rio. The Athletes gathered at our Assembly Rooms Boutique where Luke Patience interviewed the Athletes in a relaxed Q&A and the guests enjoyed some well deserved downtime in between their rigorous training schedules.