ENDURO WOMAN
17th June 2016
We sit down with Red Sky Management's mountain biker Hannah Barnes. Not only is she one of a select group of female riders racing for Specialised Bicycles, she has competed across the globe in the Mountain Bike Enduro World Series and Adventure events, she is also passionate about health, fitness and Scotland.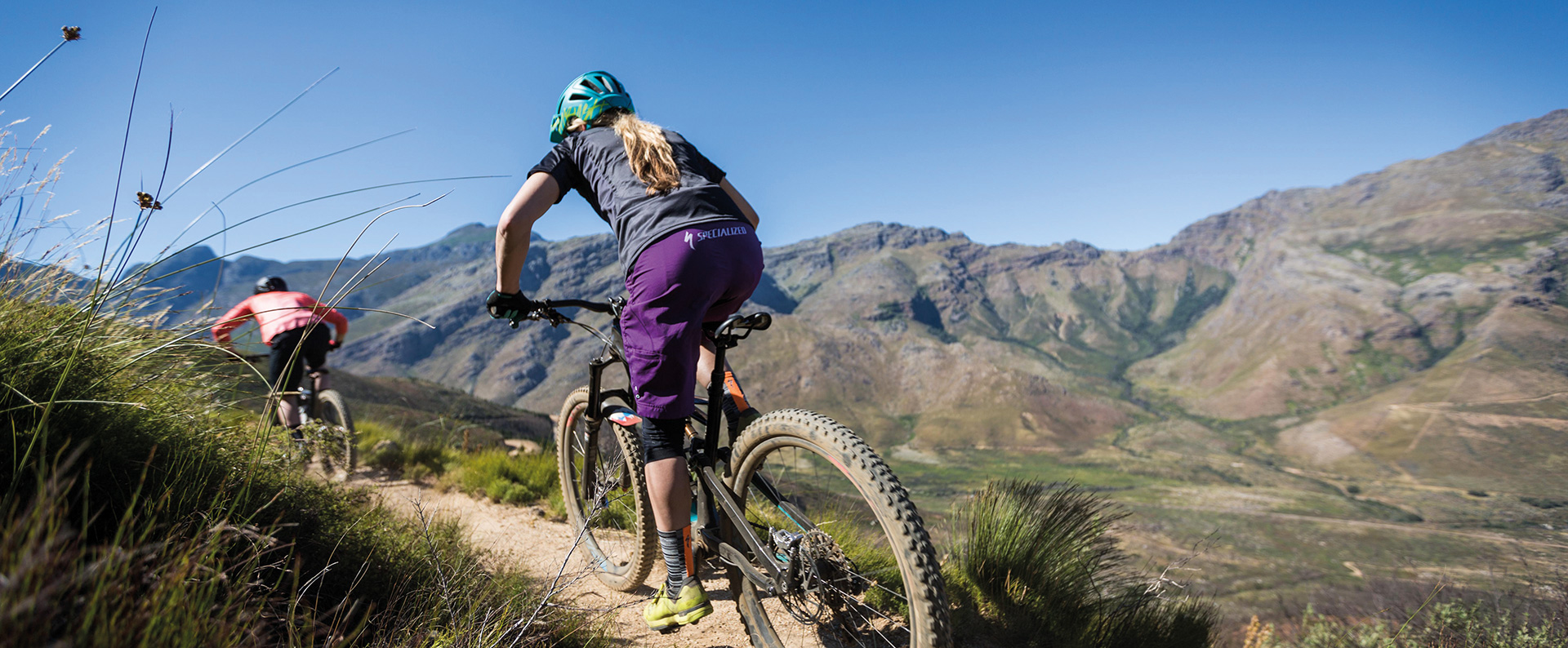 You grew up in the beautiful and remote Fort William, were you always an outdoorsy girl?
Yes absolutely, I love the outdoors and grew up in the mountains, skiing and sailing with family and friends. It's always felt natural to be outside and ready to go on adventures from the doorstep, it's the ultimate fun!
Where has your best adventure been?
Ooh, it's hard to pick just one! Going to Alaska when I finished High School was amazing, and something I'll never forget. I was 17, and really wanted to go on an adventure, but had absolutely no idea doing what. A family friend knew a very successful Alaskan mushing couple Susan Butcher and Dave Monson, and their young girls Tekla and Chisana. They lived in the heart of the Alaskan bush near Fairbanks, and ran Trail Breaker Kennel, a sled dog racing outfit with over 100 huskies. I spent 6 months there, living in a very basic but cosy log cabin in the woods with no running water, lying in bed at night you could hear wolves howling! I loved the simple Alaskan way of life.
You took a year out of school with your family to sail around the Atlantic.  As a child this must have been an amazing adventure?
It was fantastic, what an incredible year which definitely shaped my approach and enthusiasm for life and what is possible. There were hairy moments for sure, but I can't remember ever being scared as such. I always felt confident in my parents, and our yacht Te Bheag was solid and sea worthy, so the other variables are relatively out of your control and you just deal with what's thrown at you at the time. It's exciting more than anything! We did hit a huge whale, I was reading my book down below and felt a big bang as we hit it, luckily the boat and hopefully the whale were fine. We also got struck by lightening mid Atlantic, and lost all the electrics for a few days so navigated by sextant. We did catch lots of fish, which were delicious.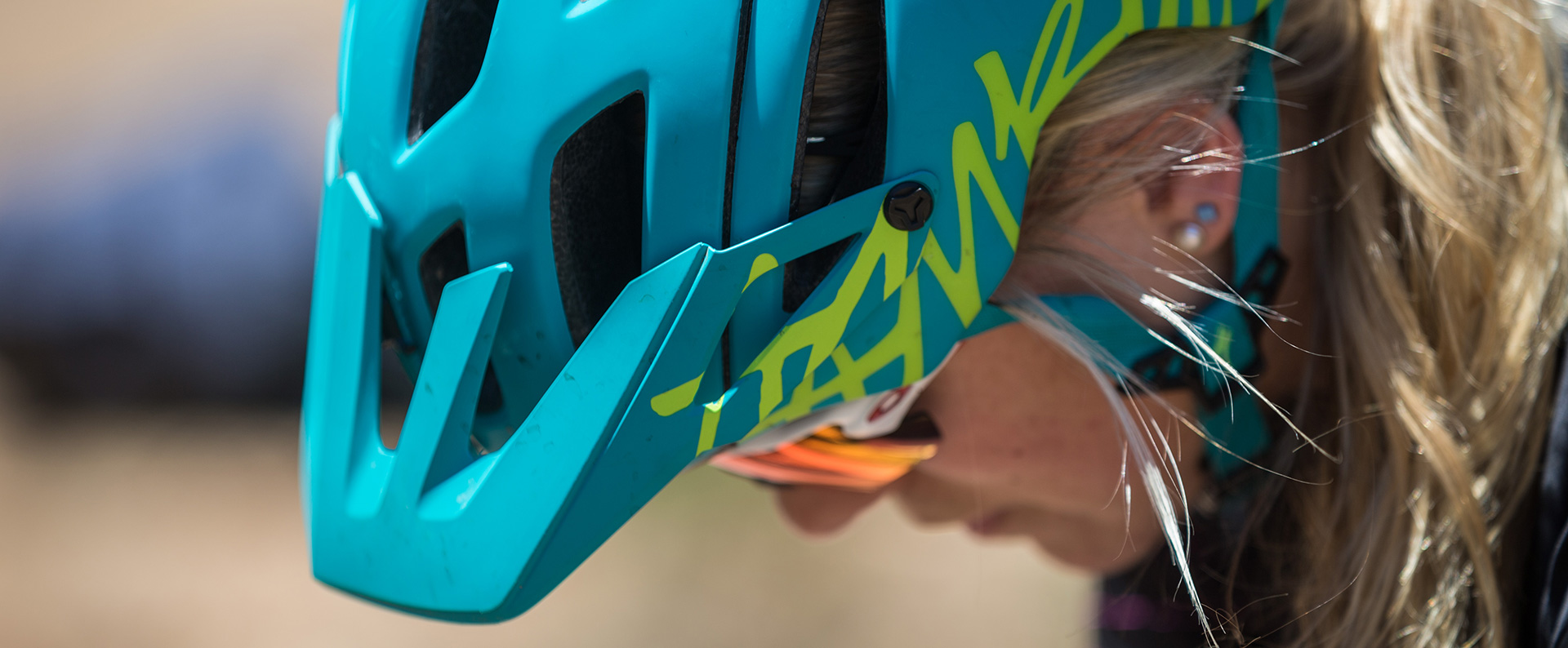 You got into cycling aged 18; did you always know what you wanted to do with your life?
I knew I wanted to have an exciting and full life, but I didn't have any specific direction in mind. I thought I'd work as a nurse, and incorporate adventures around it, and perhaps be a medic on expeditions or races such as the Volvo Ocean Race. I have always been really competitive, and love racing and training, but I didn't know which sport to focus on. Towards the end of University I got into cross-country cycling through my Brother (he is a pro mountain biker for Canyon Factory Enduro Team) and then off-road triathlon. I gradually moved from Cross Country cycling to Enduro, which I absolutely love! Sport is a great way to travel the world.
"It's always felt natural to be outside and ready to go on adventures from the doorstep, it's the ultimate fun!"
What is a day like in the life of Hannah Barnes?
On a regular day if I'm at home, I get up between 7am and 8am. I'll make a pot of Earl Grey tea and some porridge. At the moment I make it with coconut or almond milk, then on top have a spoonful of coconut & almond butter, maple syrup, toasted pecan nuts, and perhaps grated orange zest, and a spoon of plain yoghurt. Delicious and it keeps me going! Whilst breakfast settles I'll check e-mails and make a plan for the day, depending on the weather and what admin jobs I need to do that day for upcoming deadlines and travel. I like lists, and make one for the day with jobs to do and what training I'll do. I'll do some yoga, anything from 20 minutes to an hour depending on how long I have, and then head out for a ride. Sometimes it will be a road ride, other times a mountain bike ride at my go-to spot is Nevis Range as it's close, and the trails have a bit of everything. This winter, the weather at home has been great, loads of snow on the mountains and lovely sunny days. It's felt more like the Alps at times! In the evening and make something delicious for dinner. I need to expand my cooking repertoire. I might play some tunes on my fiddle, I absolutely love it and find it really relaxing. I was in South Africa recently and brought home Rooibos leaves for making Red Cappuccinos, no caffeine and delicious, lovely to have in the evening. I aim to go to bed around 11, and usually sleep solidly looking forward to the next day!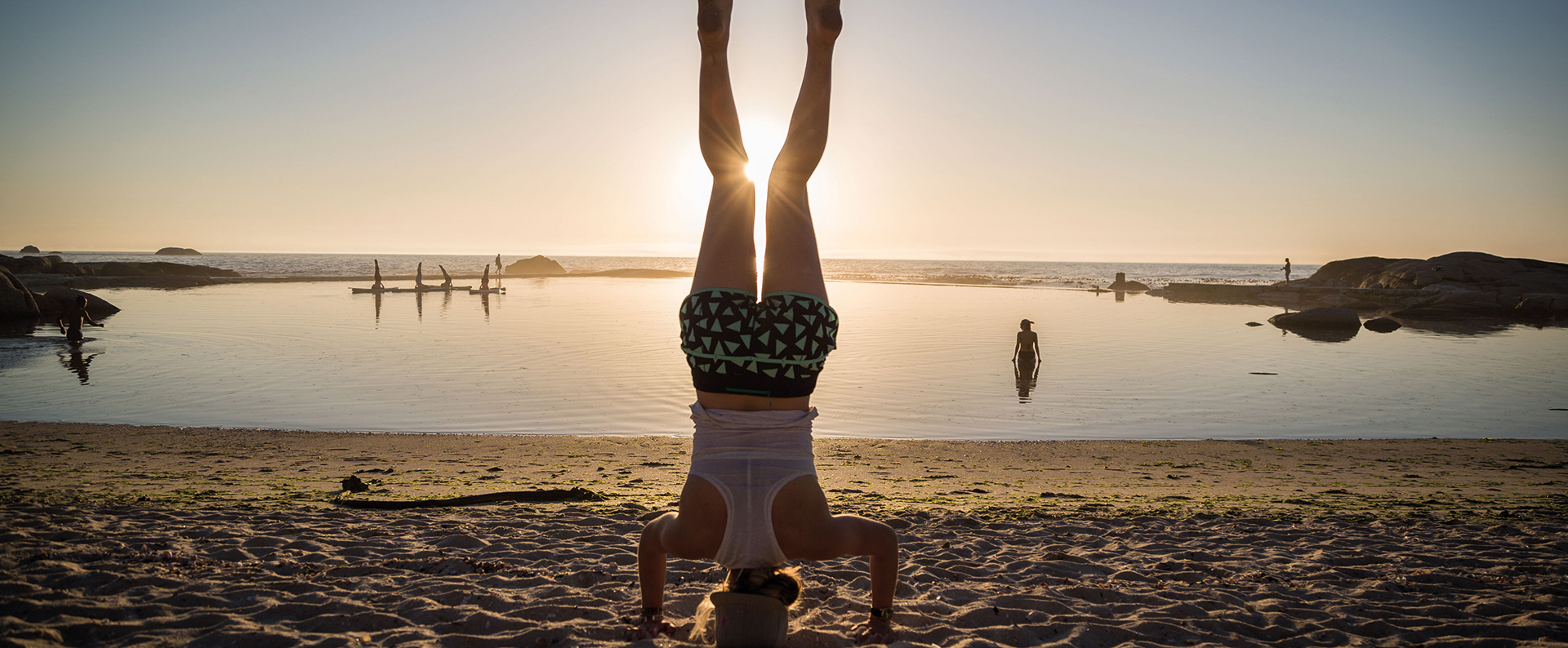 You are ambassador for one of our favourite sportswear brands Lululemon, do you think what you wear when keeping fit has an impact on your performance?
Absolutely. Going running, doing yoga, riding bikes, skiing, or just going out for coffee… I feel so fortunate to have great quality, functional yet awesome looking clothing. I think that if you look and feel good, then it does impact on performance and generally feeling good. Everyone at Lululemon is absolutely great too, such a lovely team. They get their athletes together throughout the year and involved in projects. Last year I went to the office in Vancouver, met a load of other athletes from a variety of sports, and we all ran the Seawheeze half marathon together.
You completed the Big Ben Nevis Triathlon in 2009, coming 7th overall and broke the female record, how did this feel?
That was incredible. I'd trained hard and specifically for that one race for 6 months, so to win made it all worth it. It was a really tough race! Even when I had a good lead on the 2nd female, I set my sights on gaining as many places on the guys as I could. I think I was around 10th coming into the run, then moved up to 4th overall on the run. I had amazing support from my family during the race, everything went to plan and came together on the day. I raced it again in 2011, and came 2 minutes off my own record (8 hours 16 minutes). It still hasn't been beaten which is pretty cool!
You've travelled the world with your bike as a professional rider what has been your favourite country to visit?
That's a tough one! I was in Costa Rica last year for La Ruta de los Conquistadores, a 3 day race from the Pacific Ocean to the Caribbean Sea. Racing across the country was an amazing way to see the country, it's really beautiful, the food is amazing and the people are really friendly. I also loved Jamaica, New Zealand, Canada, Sri Lanka, the French Alps… the more I think about it, I've really enjoyed everywhere I've travelled to and each has unique qualities. I love coming home though, and the more I travel the more I think that Scotland is where I want to ultimately live.
What does 2016 hold for Hannah Barnes?
The most exciting thing so far is that I just bought a little log cabin! I'll move in when I get home from this trip. How exciting! It's next to a forrest full of great trails and a river to swim in. It took 6 months to get all the paperwork done, so I appreciate it even more now that it's finally happened. It's perfect! I'm currently in Chile for the first round of the Enduro World Series, I'm excited to get back into racing and it's great to see everyone again. The following week I'll head with the Specialized team to Argentina for the next race. From there we'll head to California for two weeks, to spend time with other Specialized riders and staff, go to the head office and train. The trip will finish with Sea Otter, North Americas season opener, which is a huge bike festival and lot's of races. I'll then have a bit of time at home which will be great. The year is pretty non-stop! I'll race all 8 rounds of the Enduro World Series, then in November the Yak Attack, an 8-day race across the Himalayas. I'm looking forward to 10 under the Ben at home, I've done it for years and it's an old favourite. I'll also need to clear a load of the land by my cabin and build a shed and office, and make a pizza oven! It's going to be a very busy but awesome year!
We've heard you love jewellery too? Do you have any special pieces that you love?
I love jewellery! I have a few different things that I've collected on my travels over the years, but nothing fancy. I wear earrings every day, and feel naked without them. Earrings and a nice necklace are my go-to's, but I have always loved watches. The right watch is the perfect accessory, and they are also practical!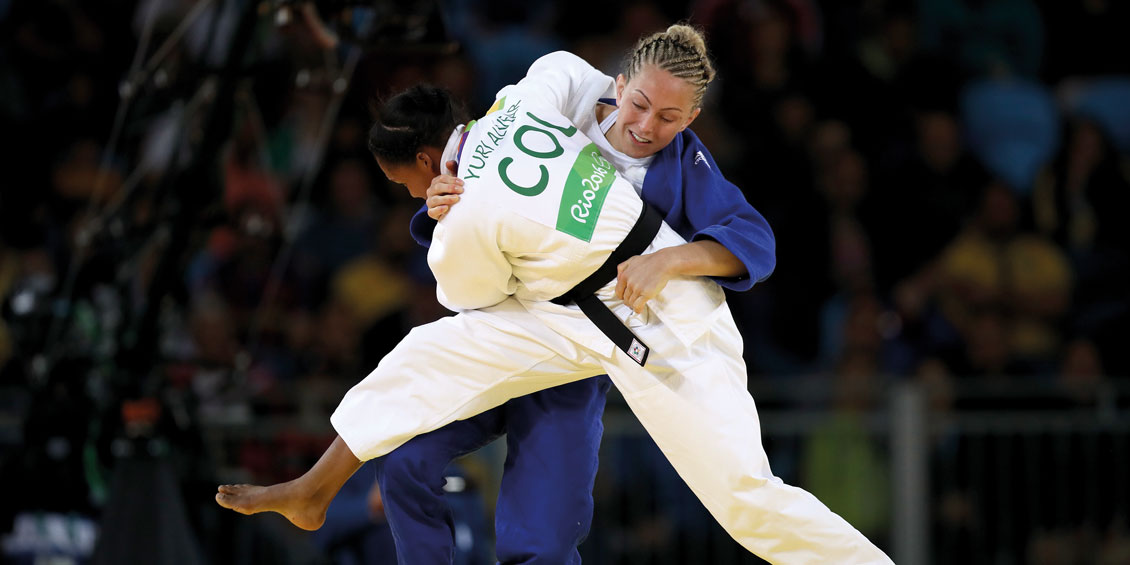 Red Sky athlete Sally Conway went from being a shy young girl with childhood insecurities, to an inspiring Judoka champion fuelled by a competitive passion and constant determination to succeed.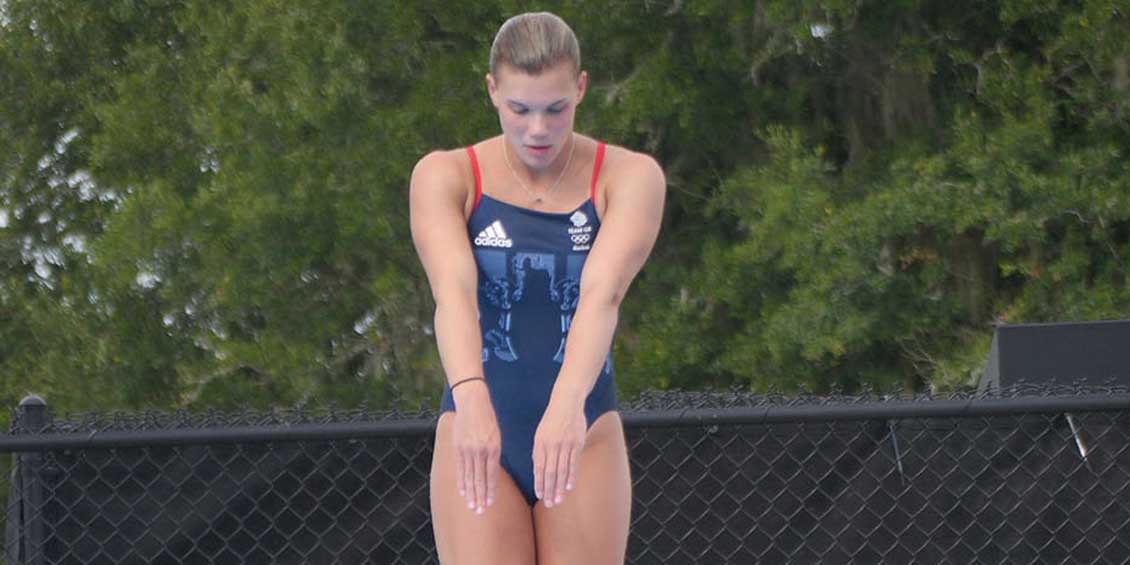 Break-through diver, Grace Reid in partnership with Red Sky Management sits down with Nina Ghita to talk about her whirlwind year.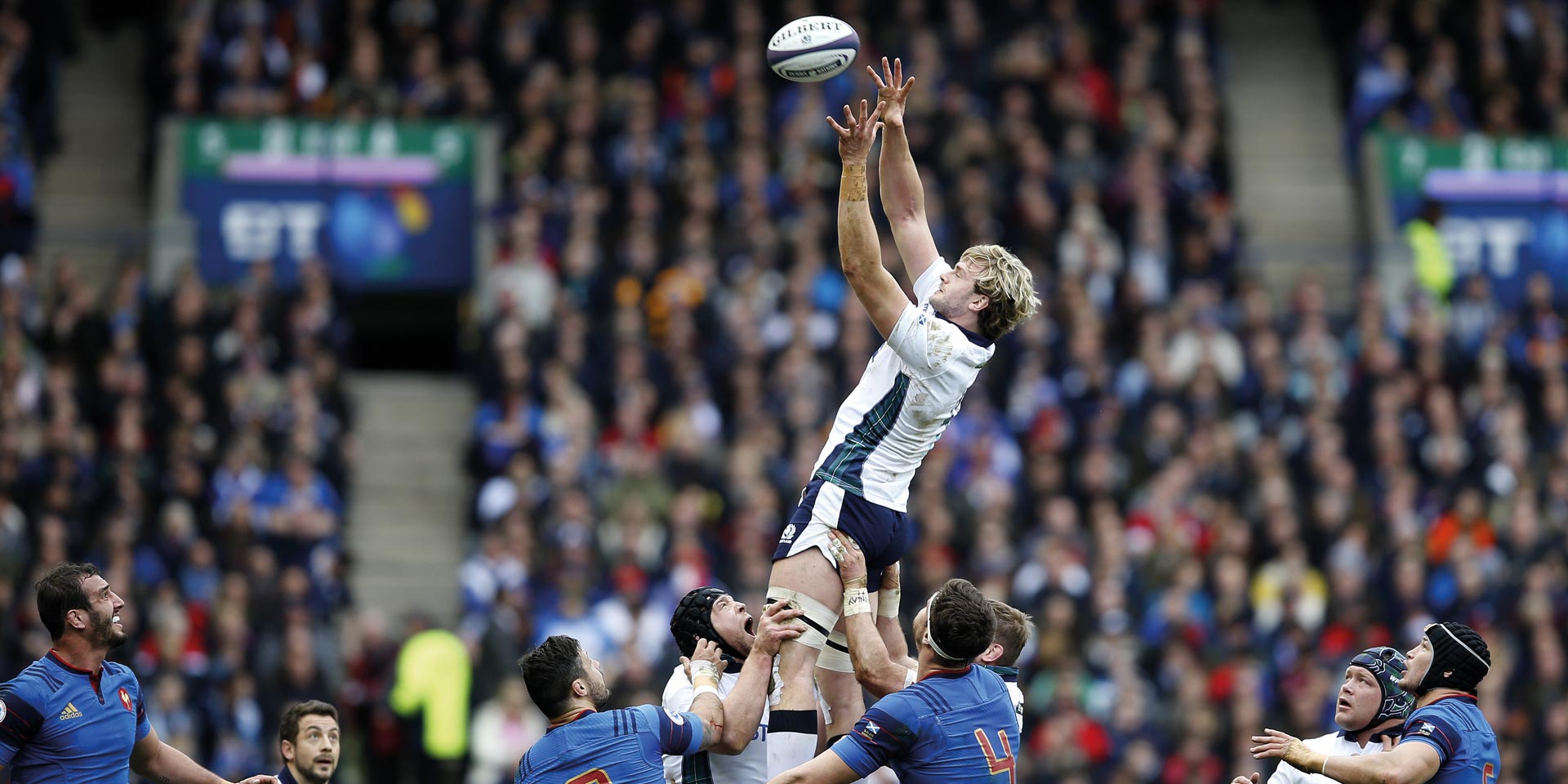 Scotland Rugby Internationals Jonny and Richie Gray are at the top of their game, a second row force to be reckoned with, and British watchmaker Bremont's newest ambassadors.