PLANNING AN EDINBURGH PROPOSAL?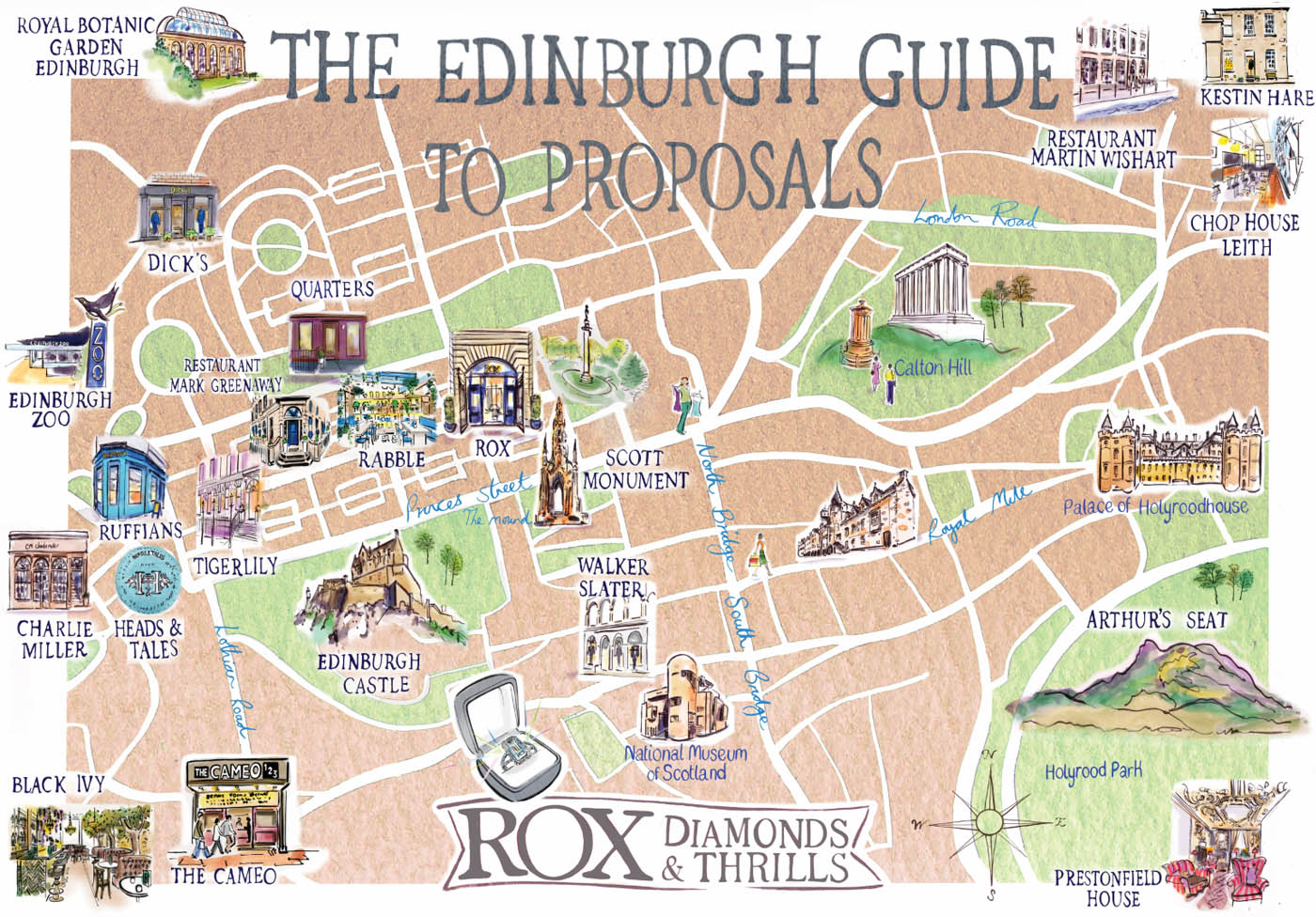 9th January 2017
Popping the question is a thrilling experience; in equal parts exciting and scary. It's the emotional equivalent of a skydive or bungee jump – you just have to take the leap.
From choosing the right ring and where in Scotland's stunning capital to go down on one knee, to getting groomed and dressed for the occasion, there's a lot to cover. But rather than stressing about it, do the legwork and make sure you're ready to wow. That way, when the day comes, you can focus on enjoying this once-in-a-lifetime moment. Our guide maps out some of Edinburgh's finest landmarks, hotels, restaurants, bars, boutiques and barbers, and more; to help you plan for the perfect proposal – and hopefully a resounding 'Yes!'
Click on the locations with capital letters on the map for more details about each one, or scroll down to the information below.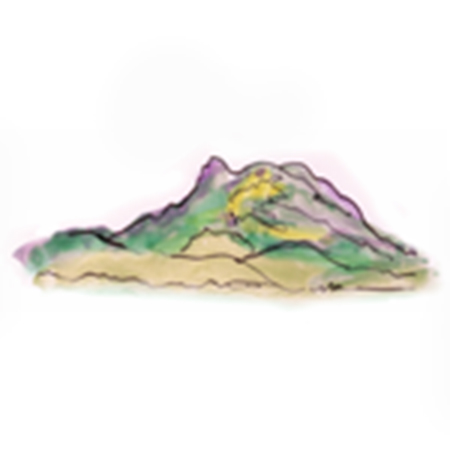 For nature fans, no other place in the city centre beats the stunning views and fresh air of Arthur's Seat. This ancient volcano is located in Holyrood Park, right in the middle of Edinburgh, a stone's throw from the Scottish Parliament Building ('Holyrood'), and The Palace of Holyroodhouse – HRM the Queen's official residence when she stays Scotland.
Insider Tip: Leave your other half breathless by proposing at the Arthur's Seat summit. But first take a stroll around the lake near the top, with its nesting swans, to set the mood.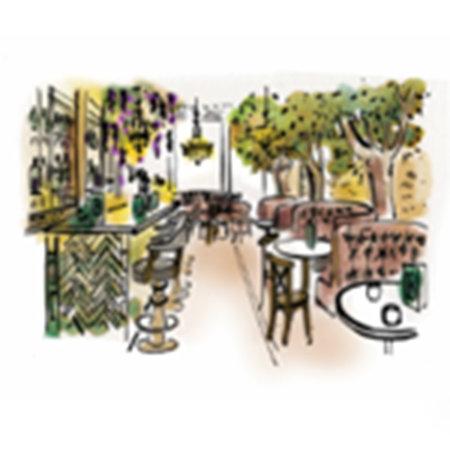 4 Alvanley Terrace, Edinburgh, EH9 1DU
T: 0131 564 1901
Black Ivy is a neighbourhood bar that offers an amazing experience without breaking the bank. Stylish décor that's warm and comforting, seasonal menus which offer a luxury twist and a weekly Jazz Brunch, Black Ivy really has something for everyone. With hand-drawn murals by Australian street artists, chandeliers restored from the 1920's and an entire floor made of American cents, it's well worth a visit!
Insider Tip: This is one of the most important days of your life, so make it extra special and phone us beforehand so we can take care of the arrangements for you. With 22 bespoke hotel rooms, Black Ivy has everything you need to make this a night to remember.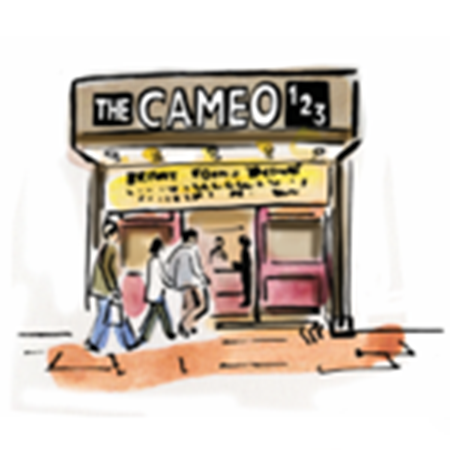 38 Home Street, Edinburgh, EH3 9LZ
T: 0871 902 5723
The Cameo Cinema is one of Scotland's oldest and best-loved cinemas. Opened in 1914 as the King's Cinema, it became The Cameo in 1949 and has been renowned for its tradition of screening indie, arthouse, cult and classic films. Dozens of movie legends have visited, including Orson Welles, Clint Eastwood, Quentin Tarantino, Tilda Swinton, Charlize Theron and Cate Blanchett.
Insider Tip: Be creative with our space! We have a beautifully preserved main screen, a comfortable bar full of archive film posters and a classic cinema foyer. We're happy to help make your proposal a cinematic one!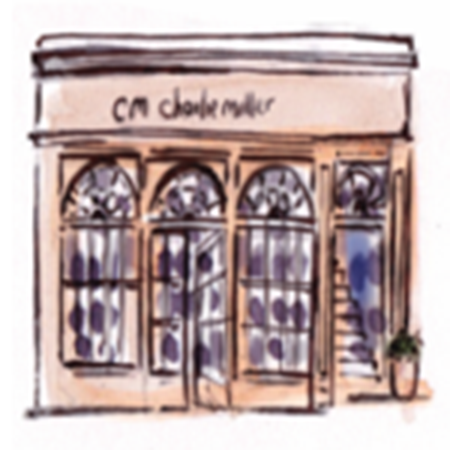 39 Frederick Street, Edinburgh, EH2 1EP
T: 0131 225 1141
From origins that began in a gent's hairdressers in 1965, Charlie Miller has developed into a leading multi-salon brand that's all about style, quality and creativity. They're home to a host of experienced, friendly stylists who'll listen to and interpret your needs before creating a look that reflects you and can be easily recreated at home.
Insider Tip: Proposing is one of the most important moments of your life, so make sure you look and feel great. With our help you'll be fully prepared as you enjoy our one-to-one consultation, relaxing head massage, and haircut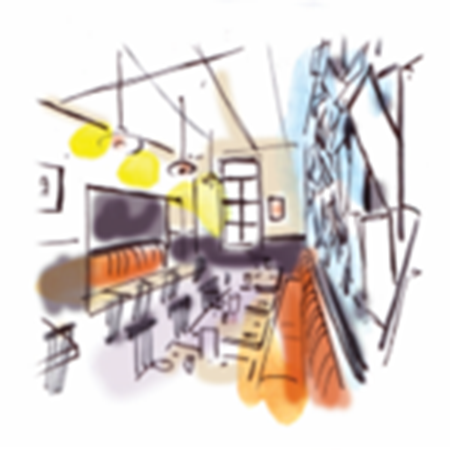 102 Constitution Street, Edinburgh, EH6 6AW
T: 0131 629 1919
Situated in the shore area of Edinburgh, Chop House Leith is a 'Best-of-British' steak restaurant with a strong focus on quality steak, wines from around the world and exceptional cocktails. At night the candles are lit and the stylish interior transforms into a cosy and relaxed hub – the perfect setting for a delicious steak dinner with your favourite person.
Insider Tip: For that special occasion, treat yourself to the Surf & Turf sharing dish with 500g chateaubriand & half a lobster. Afterwards take a stroll along the beautifully lit shore area of Leith.