DIVING FOR SUCCESS
10th January 2017
Break-through diver, Grace Reid in partnership with Red Sky Management sits down with Nina Ghita to talk about her whirlwind year.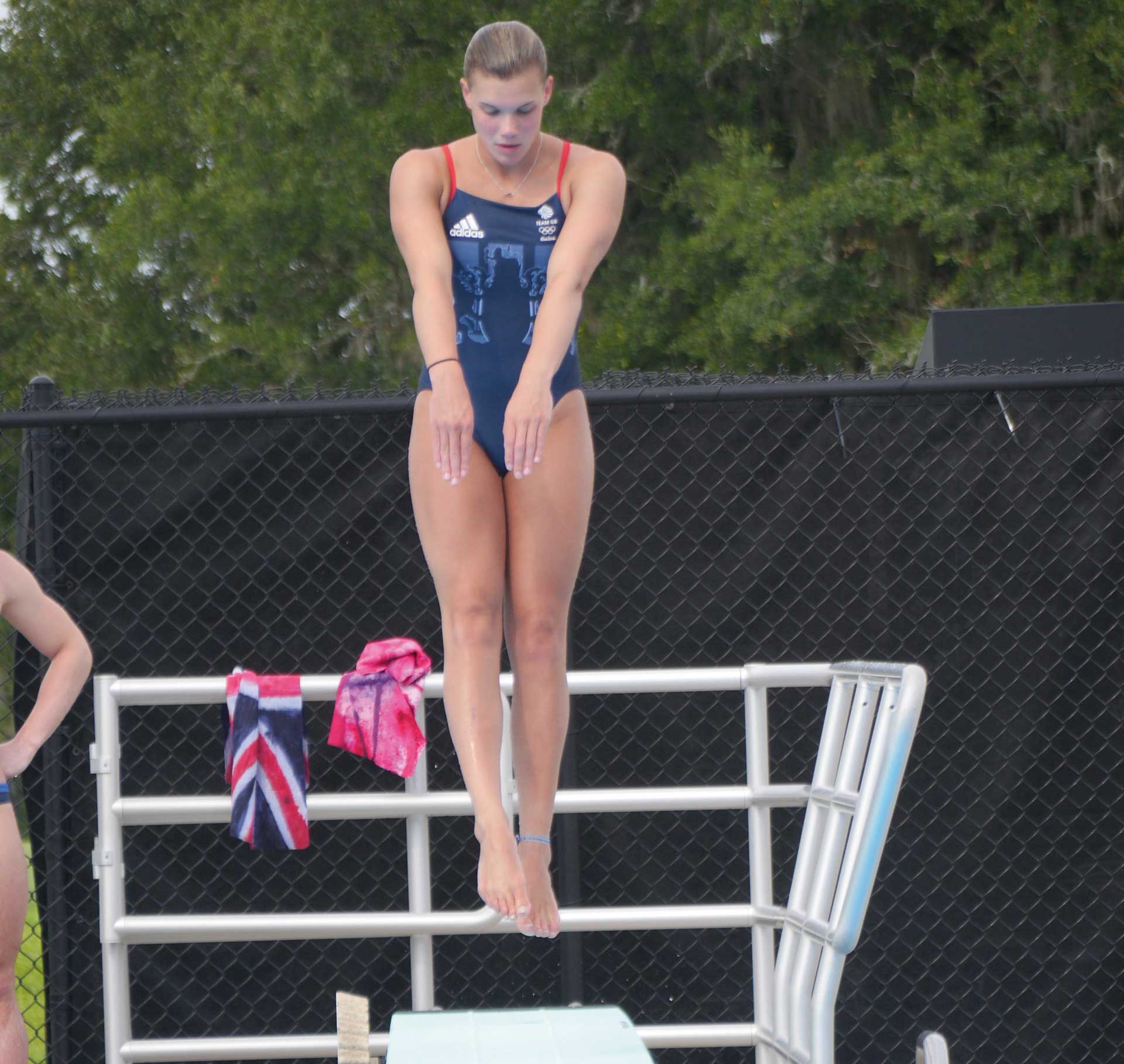 It has been quite a year for Grace Reid – completing her first year of University, winning two medals at the European Championships and gaining selection for the Olympics where she made the Olympic Final! We find out what it takes to be an Olympic athlete . . .
You are just 20-years old yet have been on the international diving scene for over 6 years, how did you get into diving?
I started swimming when I was really young and saw someone diving off the ten metre platform one day after my swimming lesson and was mesmerised. I decided to give it a try and haven't looked back since.
How did it feel to compete at the Commonwealth Games in Delhi, aged just 14?
It was very surreal and I think my young age meant a lot of the experience went straight over my head. I felt like the little sibling adopted by all the cooler, older kids. Because I was the only Scottish diver I was quite isolated but the Team Scotland athletes took me under their wing and showed me the ropes of a major games. I remember just being in awe for the 3 weeks I was there!
Tell us about your Olympic experience! How did it differ from what you expected?
I don't think anything can ever prepare you for the Olympics. It's the greatest show on earth and from the moment I arrived in the village that was very evident. The scale of everything was triple what I imagined but once I settled in and was less star struck I felt very much at home. And nothing can ever prepare you for standing next to Usain Bolt whilst you queue for your grilled chicken. It was hands down the most amazing few weeks of my life and I replay all my favourite bits over and over again in my head.
Training must be pretty full-on to master those complex dives you do.  Can you give us a sample of your daily workout-routine?
Training is very intense and takes up most of my time. I have a lot of weights training, gymnastic work, lots of somersaulting and conditioning to make us as strong and dynamic as possible. The majority of our training is spent in the water repeating certain skills over and over again which can be a bit repetitive but it has to be if we are striving for perfection.
Wow, that sounds full-on! What do you do to relax?
Music is the biggest thing for me in terms of relaxation. Spending time with my family is always time well spent and is great when I want to switch off from diving. I love taking my dog Ollie on a walk, if I've had a busy week, a walk along the beach with the wee fluff ball is very therapeutic and fun.
How easy is staying motivated as an athlete?
It can be difficult at times especially after setbacks or when things aren't going as well as you'd like them to. When we have moments of success and fun we have to hold onto them as best we can because that's what we look to in the hard times. Having a support team around you is crucial for motivation. If I have a day where I'm not particularly motivated I know my team-mates, coaches and friends always help me get motivated. I'm usually pretty good at self-motivation thankfully.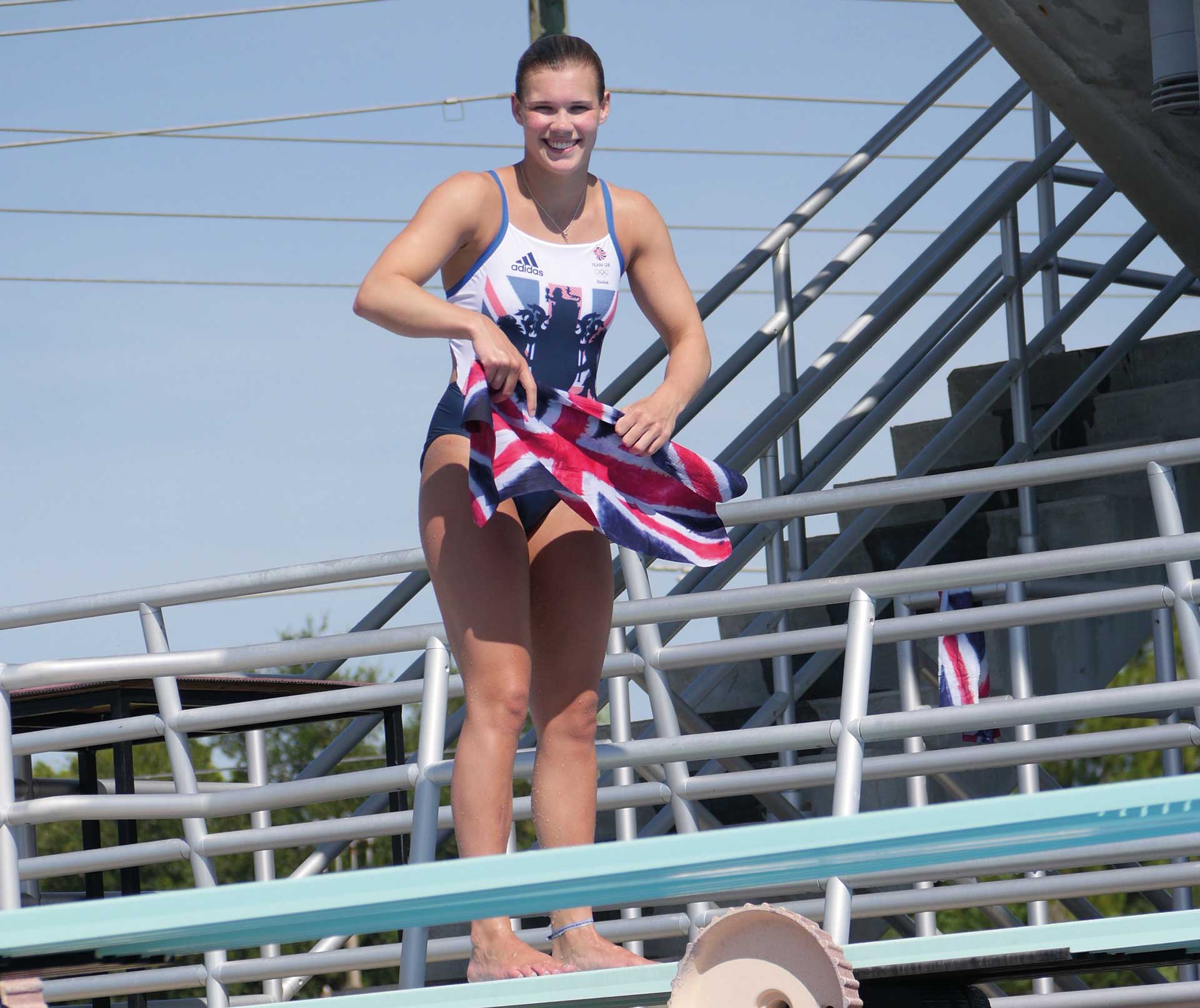 Are there any key diet or training tips that you adhere to?
In terms of diet and training I was always told to see my body as a formula one car. You can't put rubbish fuel into it or it won't give you the best performance. So we have to put the right things in the tank to train well and get the most out of each session. The best advice I've been given is all the little things such as sleep and hydration can be the marginal gains that can put you ahead of your competitors. It can be the difference between 4th place and the bronze medal.
We hear you love shopping & fashion! Do you think it's important to have an interest in non-diving related activities?
I'm a massive shopaholic which as a student is very dangerous! I think outside interests are crucial because when it's just sport it's too intense so it's all about getting a good balance. For example I like to turn up to my training sessions all colour coordinated and in my nicest sports kit. I can then start the session looking, and importantly feeling the part.
You moved out of home last year to move into Edinburgh University halls of residence – how did you find that transition?
It was fairly easy, surprisingly. I'm used to travelling and being away from home a lot so that bit wasn't difficult. I loved living with people my own age and other athletes who had similar sort of mentality's and sleep routines. I still had the support network of mum and dad for emergency washing services after a long trip away. I had the best of both worlds being independent and supported.
No more home-cooking then! What's your favourite cheat meal?
I'm a sucker for anything sweet! Even if I'm full I could always find room for ice cream.
What is the best fitness tip you have ever received?
Being told to always do one extra repetition of an exercise or skill. If your rivals are doing 20 press ups then you have the edge by doing 21!
Do you have a specific skin routine, being in and out of the water so often?
I have really sensitive skin so chlorine can be tricky. I cleanse my face every morning and night and usually put cream on before I get in the water so it acts as a barrier to stop me looking like a lobster from the chemical burn!
Are you a girlie girl? We've seen your Instagram pictures, you look absolutely beautiful!
I love getting out my sports gear and having any excuse to get dressed up! Because it doesn't happen very often I make the most of being a girlie girl when I get the chance.
Do you wear a lot of jewellery? What are your key pieces?
I'm a big jewellery fan to the point my dad refuses to buy me any more! The most precious piece I own is a silver necklace with a diver charm which I won at my first international competition when I was 10 years old.  I eat, sleep, dive and party with it on.
What would be your go-to fitness brands to wear / why?
I am a huge fan of Lululemon, the fit and quality is second to none and it's feminine but still athletic which is a hard balance to hit.
There is an age old saying that ''Summer bodies are made in winter', do you believe this is true?  
It 100% is true. The key is to work hard in the winter months when no one is really looking then by bikini season you're ready to rock it. The winter months are where we push ourselves really hard and get the toughest bits of our training done as our competitions start up in January. So winter is a tough but worthwhile season whether you're a diver or not.
We hear you have been involved with Red Sky Management since you were just 9-years old. How important have they been on your journey?
Red Sky have known me so long I think of them as family. I remember when I was really young they took me to the Adidas store and got me loads of kit, which is probably where my "looking the part" ethos stemmed from. Now I'm older they help me with sponsorship but also have helped me interact with other elite athletes which has helped me so much because my sport can be very isolated so feeling I have all of team Red Sky behind me is such an asset.
What's your favourite quote?
"Courage is not the absence of fear but the resolve to not let fear dictate what we do"
Tell us, what's next for Grace Reid?
Time to get back to the hard work. I start my second year of university soon and will be back to full training in no time. I'm aiming to qualify for the World Championships in Summer 2017. There's also the Gold Coast Commonwealth Games in Spring 2017 and past that my eye is on Tokyo 2020. It's all very exciting but I'm more excited to get back to the hard work and doing what I love.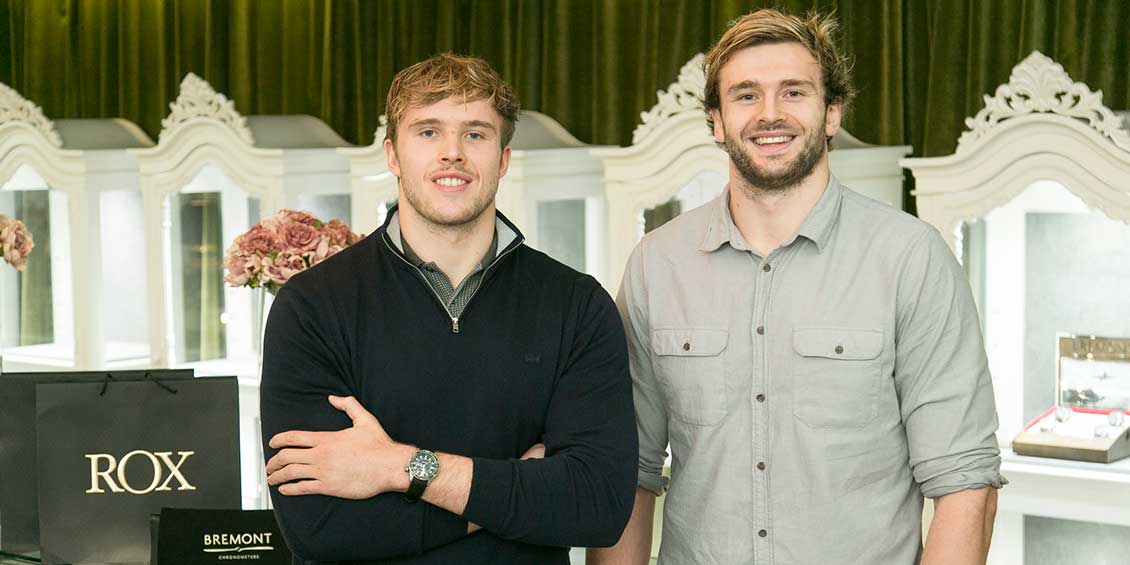 Bremont is thrilled to be strengthening its ties with rugby and to be working with International Rugby playing brothers Richie & Jonny Gray. Remarkably the Gray brothers are the 47th set of Scottish brothers to represent their country in rugby and are both tipped be in the Lion squad in 2017.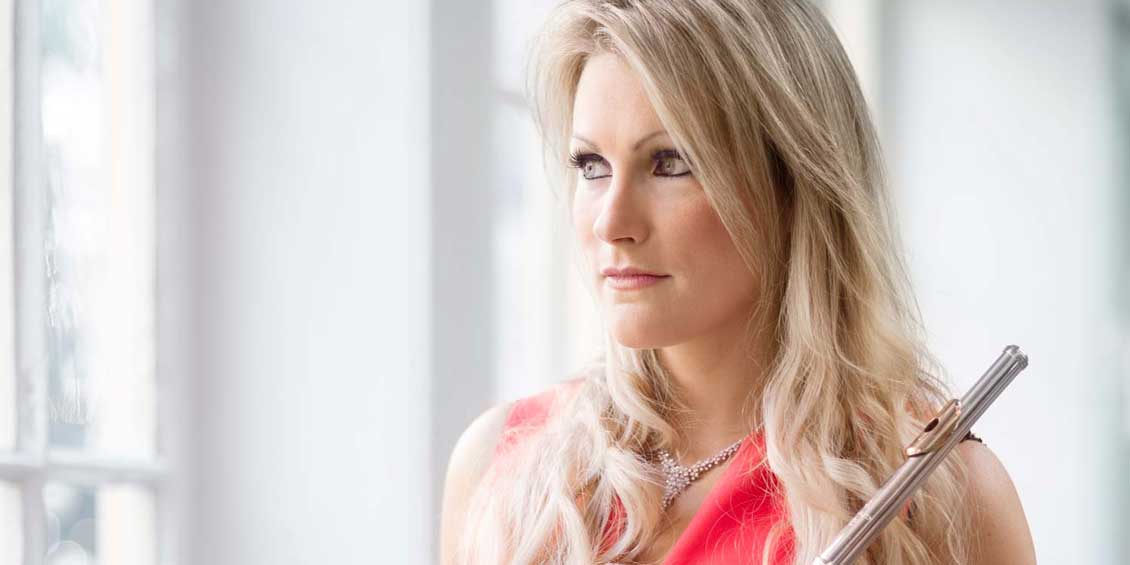 ROX has announced its support of British flautist Katherine Bryan, in a series of stunning new photos featuring exquisite pieces from their collection. ROX flagship stores in Glasgow and Edinburgh form the perfect backdrop to Katherine's upcoming concerts in February, where she will give the premiere of a new Flute Concerto written for her by British composer Martin Suckling.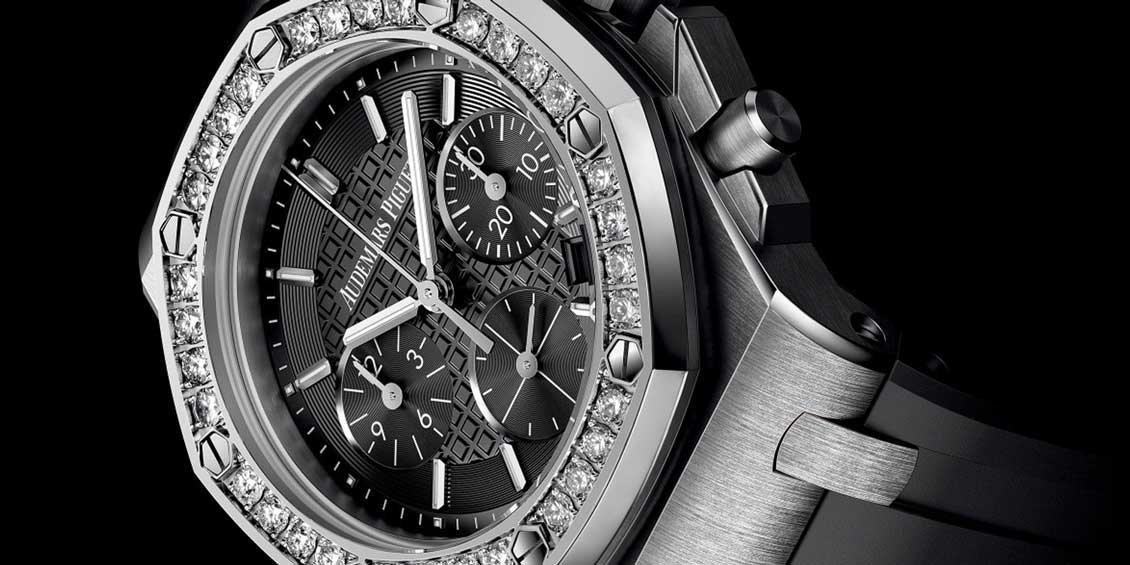 Miniature versions of men's watches, moon phases and the return of yellow gold. It's an exciting time for ladies timepieces, as Laura McCreddie Doak explains what's haute in Horlogerie.