KINLOCH LODGE
19th March 2019
Come for the landscapes, stay for the… well, just stay here.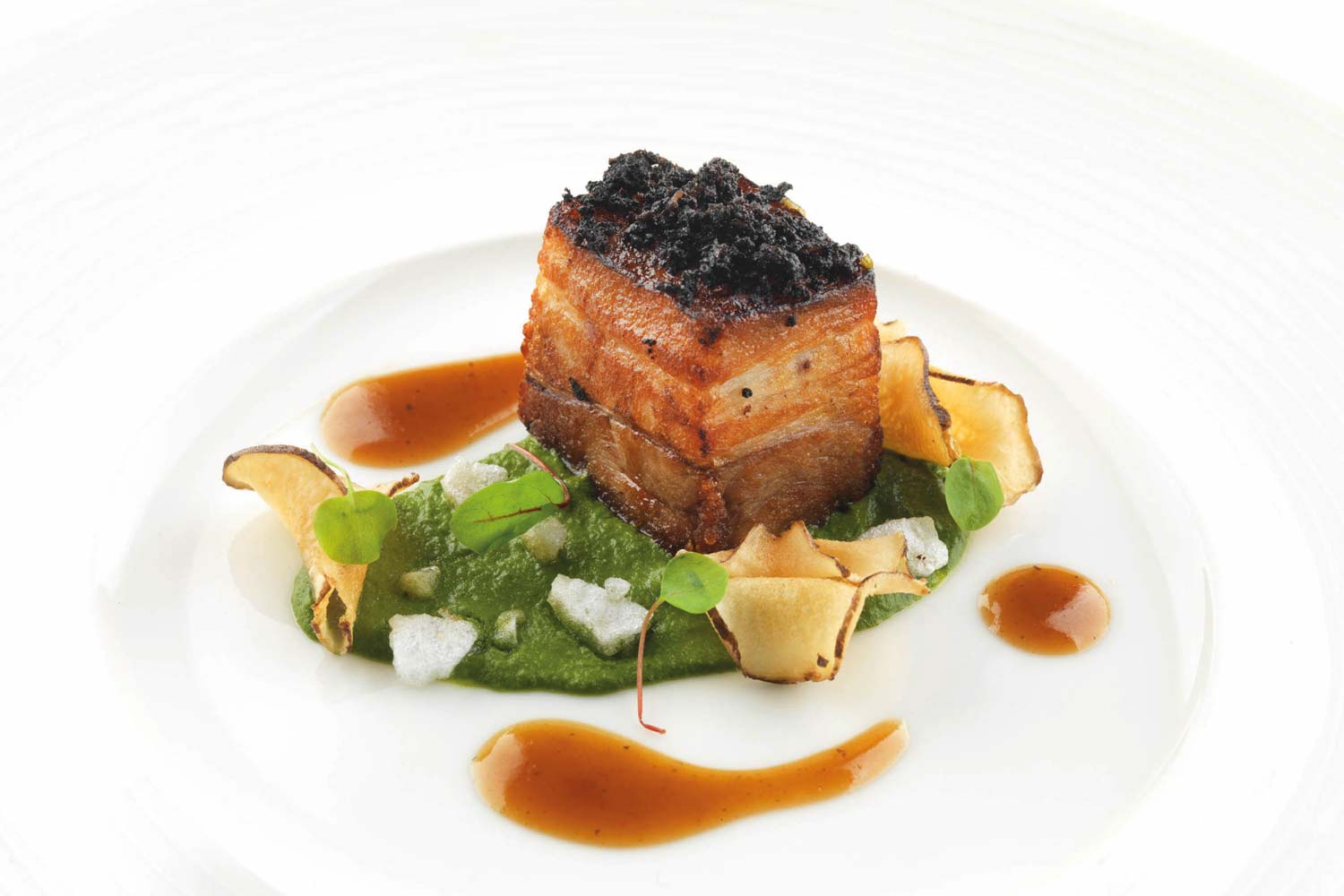 The drive from Inverness Airport to Kinloch Lodge on the Isle of Skye offers two exhilarating routes, making this epic trip worthwhile in itself. You could take the A82, tracking the breadth of Loch Ness before cutting through the northwest Highlands – a sweeping, broodingly romantic landscape that'll make you proud to be a Briton. The second option is the A832, for the more 'enthusiastic driver', with ridges and parabolas aplenty, into ever-wilder territory.
And once you've tackled Skye's own challenging single tracks and sudden cambers? You'll be all the more grateful for a sumptuous dinner and cosy accommodation at Kinloch Lodge. Until the Seventies the home of the current high chief of Clan Donald, since repurposed by Lord Macdonald and his wife, the cookery writer Claire Macdonald, the food comes courtesy of chef Marcello Tully – an unlikely Brazilian-Scottish blend of pure talent. In 2010 it was he who put Kinloch on the culinary map, by earning Skye's first Michelin star.
As a protégé of Albert Roux back in London, Chef Tully's daily-changing five-course dinner menu (£80) and seasonal tasting menu (£90) are as experimental and exquisite as you'd expect – but combined with warmly traditional interiors and views across Loch Na-Dal and the Highlands beyond, it's a heady concoction unlike anything else. Indeed, how many London restaurants can take you even closer to your dinner's source by offering foraging trips and deer stalks with Kinloch's resident ghillie, Mitchell Partridge?
Pack your Sunday best, but also your waterproofs and wellies, relish the drive, succumb to Kinloch's charms, then struggle to leave. Rooms from £140 per person per night, including dinner. The Kinloch Country Escape includes two nights, plus foraging, fishing and deer stalking trips, from £945 per person. A851, Sleat, Isle of Skye IV43 BOY. 01471 833333. kinloch-lodge.co.uk