BROTHERS IN ARMS
TESTED BEYOND ENDURANCE
12th September 2017
Scotland Rugby Internationals Jonny and Richie Gray are at the top of their game, a second row force to be reckoned with, and British watchmaker Bremont's newest ambassadors.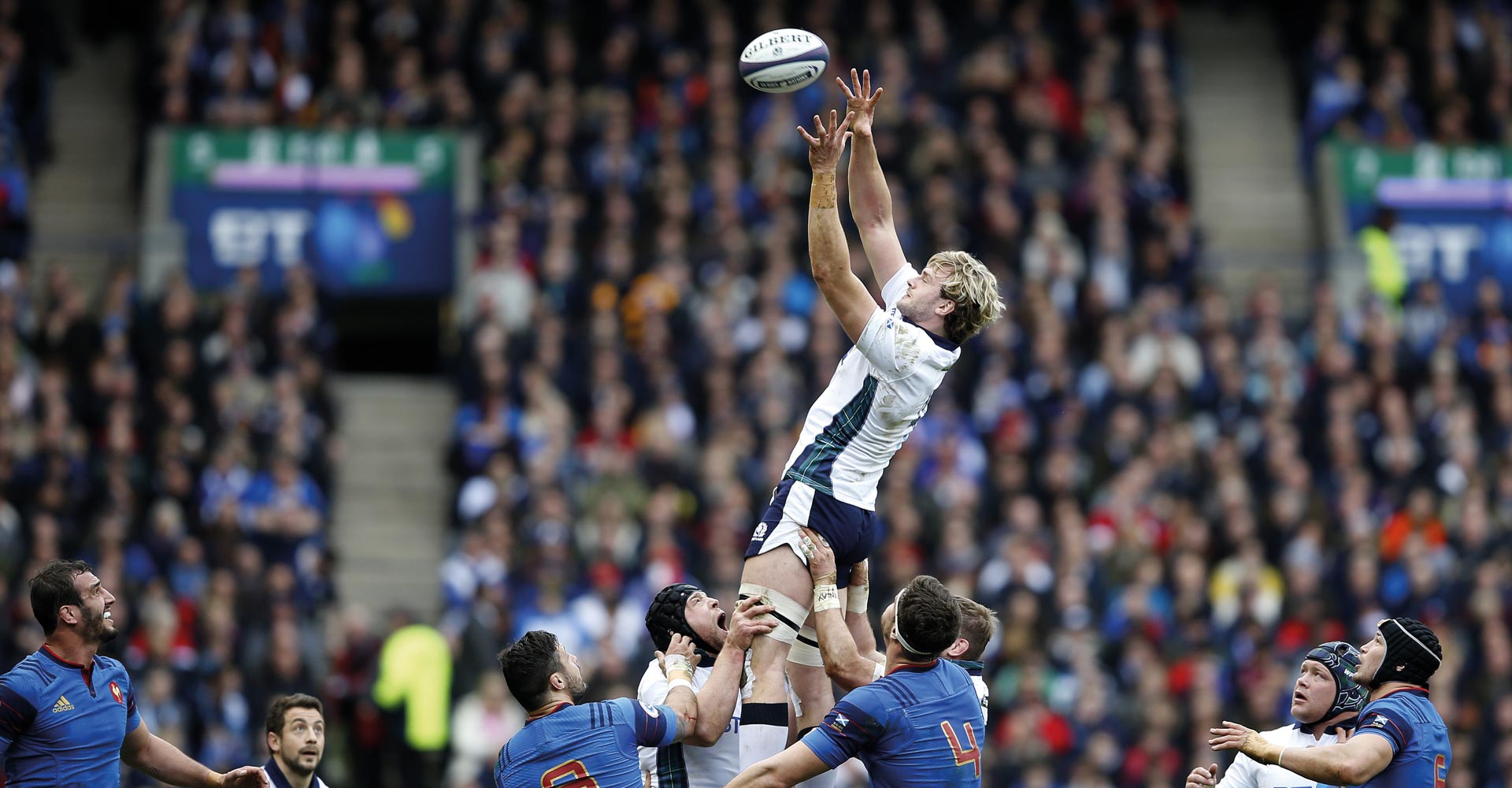 Bremont founders Nick and Giles English select ambassadors for their brand carefully, they must be pioneering, fearless and at the peak of their chosen discipline. Scotland International Rugby players Jonny and Richie Gray were a natural selection. As brothers, Jonny and Richie share a personal affinity with the Bremont founders who know what it's like to both share in achievements, and face some of your greatest challenges with your brother by your side. Proud to appoint fellow brothers in arms, here's what happened when co-founder Nick English sat down with the Gray brothers to talk all things rugby, watches, and what it's like to be tested beyond endurance.
there's a huge amount of trust, someone you feel you can be completely yourself with.
NICK – Richie, Jonny, it's great to be here. My brother Giles and I set up Bremont back in 2002 and a lot of what the brand is about is 2 brothers working together. You're the 47th set of brothers to play rugby for Scotland, first of all, your family must be immensely proud.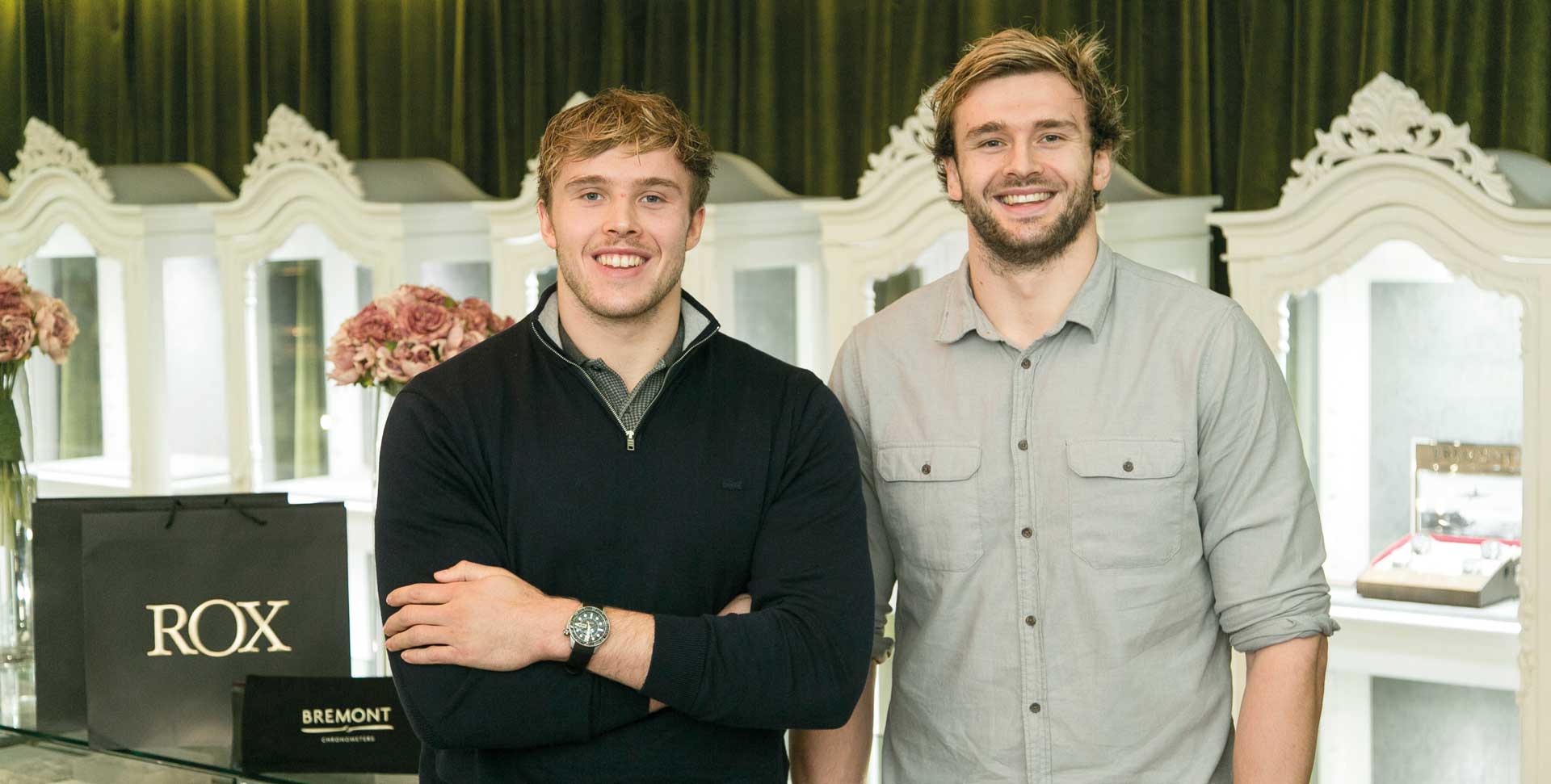 RICHIE – Yes the family is very proud, as are we! Very proud to continue the line of brothers to play for Scotland. It's something we always talked about as kids, throwing a ball around the back garden, you never think the day will come. We'll cherish this for a long time.
NICK – The bond between brothers is quite a special thing isn't it? The connection you have playing rugby together must be very strong.
JONNY – To be in the Scotland squad itself is, hard to put into words, but to have your brother there, during the national anthem it's a very special moment.
RICHIE – As you'll know working with your brother, there's a huge amount of trust, someone you feel you can be completely yourself with. There's also sometimes a bit of sibling rivalry so if I'm watching Jonny do something I'm thinking oh I could do that better, it's usually not the case but I give it a go!
NICK – Fantastic! You've had some big matches recently, how are you feeling? Our watches are designed to be tested beyond endurance and take quite a lot of battering but nothing compared to a body after a rugby international.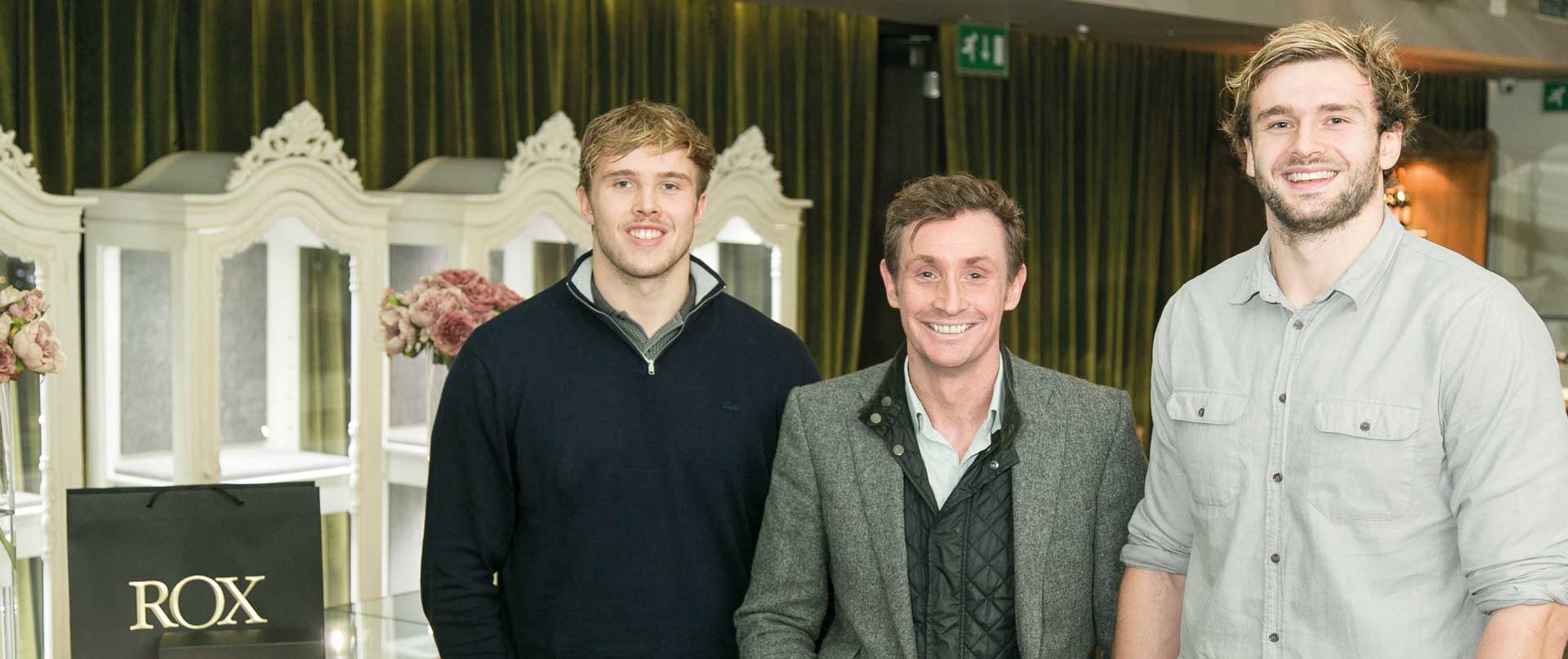 RICHIE – It can be quite tough. Sunday morning there's bumps and bruises and you're struggling to get out of bed, certainly more as you get older but you dust yourself off. That's the best part about it, going into battle every weekend and getting yourself ripe for that physically and mentally.
NICK – So, as I'm sure you guessed, I have to carry my brother along and do most of the work at Bremont! Do you find the same?
RICHIE – It's the other way around! Jonny keeps me going, whenever I get tired on the pitch he's the one who carries me on.
NICK – Every watch we make is a chronometer so it's designed to be highly accurate. How important is timekeeping in a match?
JONNY – Very important in sport and in life, it teaches you discipline.
NICK – As a brand we're very proudly British, we build as much as we can in Henley and Silverstone but ironically our name came from a French man, Richie, you're living in France now yourself, how are you finding that?
RICHIE – It's a lovely part of the world, the people are lovely. I'm not quite fluent in French yet though.
NICK – How does playing in Toulouse compare with playing at Murrayfield?
RICHIE – It's special to come back to Scotland. It always just adds that little bit more when you come back home to play.

NICK – How often do you get the chance to meet up just as brothers?
JONNY – Whenever I'm playing in France we don't get to see each other that much but when I have some time off or Richie's coming back over we'll see each other and there's always the PlayStation! We're very close so there's always someone to talk to. Whether it's about rugby or anything off the pitch.
NICK – Is there much down time in a week of training?
JONNY – We get a couple of days off, so it's good to have some down time. It's still important to keep on top of your fitness and diet but always good to get home and spend time with the family if it wasn't for them I wouldn't be where I am today.
NICK – It's great having you both as Bremont ambassadors, thanks for chatting to us and good luck with all forth coming games.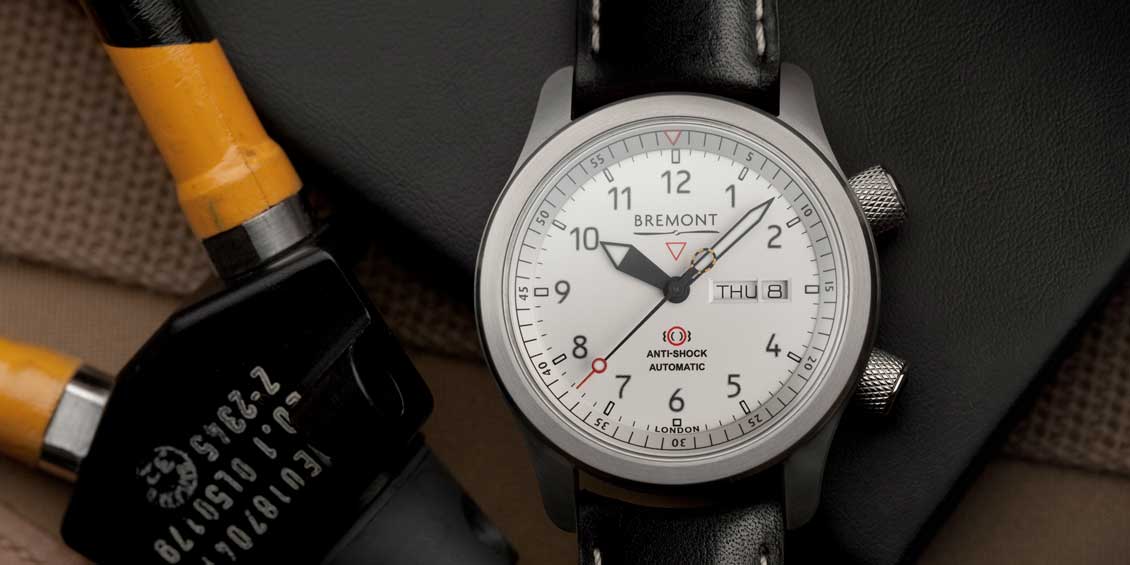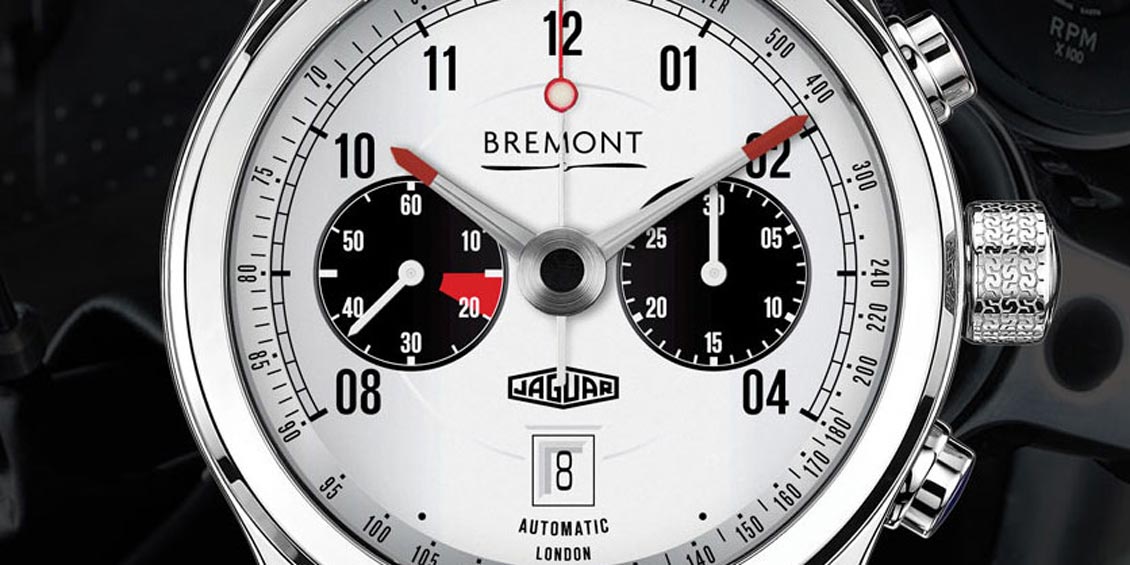 British watchmaker Bremont take a lot of pride in the partnerships they are able to nurture, and in the resulting timepieces. Considering this drive – and Bremonts' British heritage – collaboration with Jaguar makes perfect sense, and we have been blown away by every watch created thus far.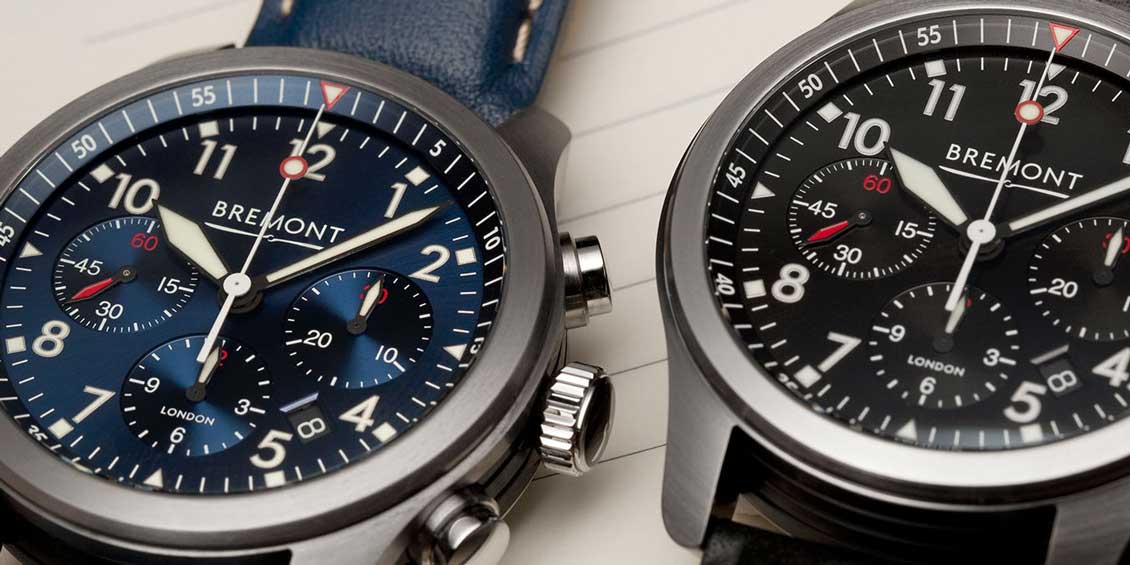 Age is just a number at Bremont. Britain's very own luxury watch brand, established by brothers Nick and Giles English in 2002, prides itself on creating truly timeless designs to last a lifetime.