THE BIG ONE OH!
15th October 2019
This year, ROX Magazine celebrates a game changing decade of diamonds, timepieces, thrills and spills (where, luckily, the only spills were the odd glass of Moët…) words by Laura McCreddie-Doak.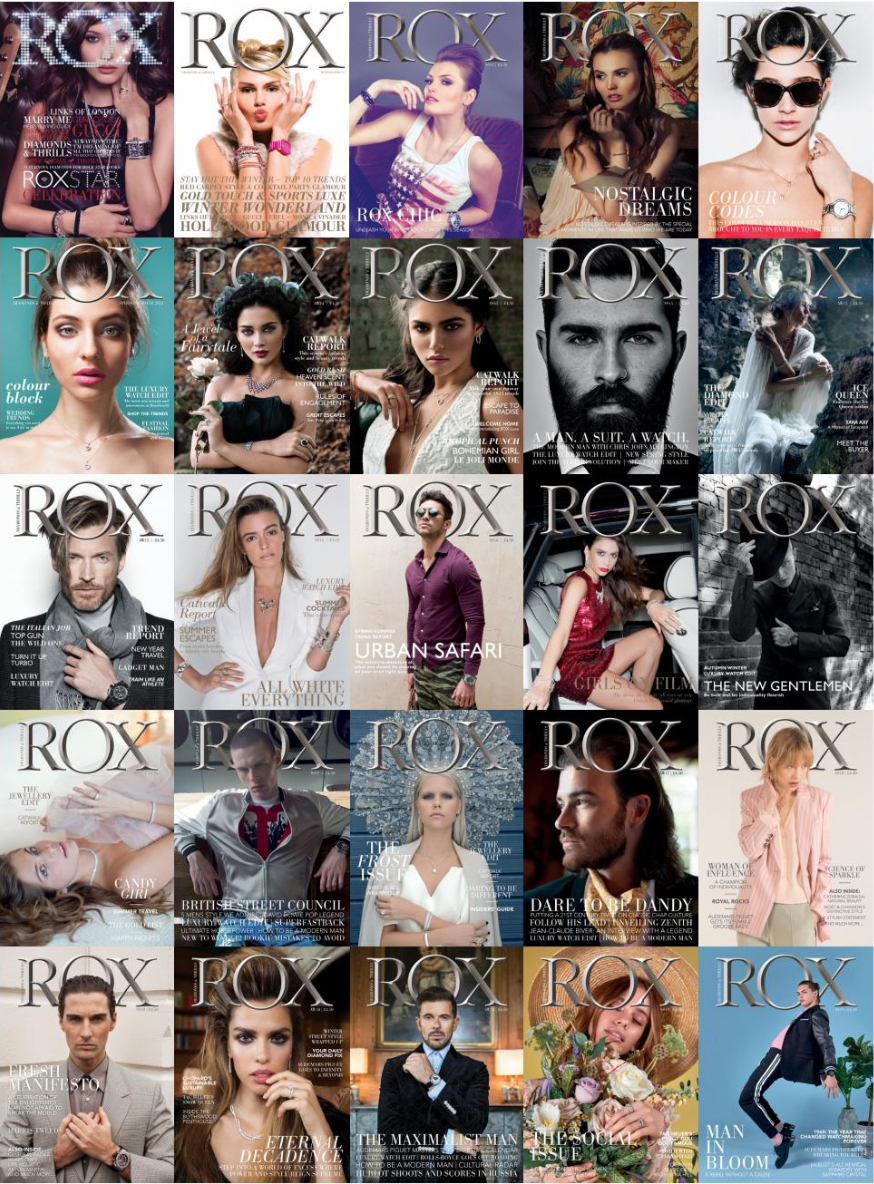 It's hard to fully describe the shock and amazement I felt walking into the ROX Thrill Room in Glasgow for the first time. I was new to both retail and jewellery – the wet-behind-the-ears editor of UK trade bible Retail Jeweller, trying to learn about this complex new world.
A decade ago, when jewellery or watch businesses would proudly show you to the part of the store reserved for customers who were going to splash more cash than the average, you'd have been lucky to find a Nespresso machine in there. And here were ROX co-founders Grant and Kyron gesturing expansively around a space that had more in common with world-leading luxury hotels. Natural light spilled in from the stained-glass windows above, catching the diamonds sparkling in display cabinets dotted discreetly about the space, which, along with acres of plush seating boasted a bar stocked seemingly with the most bottles of Moët & Chandon seen outside of Epernay. It was elegant, decadent and completely original.
"We got the idea on a trip to a Munich trade fair in February 2009," explains Kyron. "We had the perfect check-in experience.  Instead of standing at the check-in desk, as soon as we arrived our group was seated on sofas in the lobby and offered a glass of champagne to relax.  The check-in paperwork was brought to us to sign and our bags seamlessly brought to our rooms without having to ask who's bag was who's (I asked how they knew – they said they read the luggage tag!)
"It made us made us re-think our selling experience, so instead of sitting at a desk or counter, we came up with the Thrill Room lounge concept. We made a bold statement by devoting more space to lounge seating than display – everyone thought we were mad at the time."
Of course, it's not all fur coats at ROX – the knickers are most certainly in place, with the finest-quality jewellery first and foremost. Its ever-expanding and highly experienced team hand-select every pristine diamond for its scintillation, sparkle and above all beauty to create truly beguiling and mesmerising designs. From show-stopping collars that command attention in any room to effortlessly romantic engagement rings or a contemporary silver design, each perfectly crafted piece captures the essence of ROX's 'diamonds and thrills' mantra.
Not content with transforming the face of jewellery and watch retail, ROX has also ploughed its ethos and dynamic style into the world of print, by launching a magazine; the parent of what would become ROX Man and ROX Woman.
"In this digital world, I think readers do still love magazines," says Kyron, when asked why he went into publishing 10 years ago when everyone was predicting the death of print. "It is a visually appealing medium and also the opportunity to present the ROX lifestyle, with our unique tone of voice."
Of the numerous amazing covers that have graced the magazine over the past 10 years, Kyron cites the first cover star, Scottish model Amanda Hendrick as a special one especially as this AW ROX Magazine goes full circle re-inventing ROX STAR for 2019, but he also takes credit for bringing the bearded hipster north of the border with ROX Man's first cover featuring supermodel Chris John Millington and also for spotting a little-known bollywood actress Amy Jackson back in 2014 who has become a phenomenally successful actress with 7.7m Instagram followers to her name.
It isn't only the magazine that has been graced with celebrity. The Thrill Room is regularly used as an event space, hosting soirees for Scotland's celebratti. But there was one that really stood out…
"I will never forget Emeli Sandé playing an acoustic set in our Thrill Room in Glasgow in December 2011," says Kyron. "After a chance meeting with her manager at the Scottish Style Awards, the stars aligned for us that December. I invited her to perform and she made time in her schedule on the very same night she was supporting Coldplay at the SEE Hydro.
"The hairs still stand up on the back of my neck when I imagine that voice. Then, six months later she opened the Olympics in London."
A full seven years after that, and ROX's star remains in its ascendancy. With identically opulent boutiques in iconic locations spanning Scotland and the north (at the time of writing, Liverpool ONE was about to join a roster boasting Glasgow, Edinburgh, Aberdeen, Newcastle and Leeds), plus the likes of Audemars Piguet, Hublot and Zenith populating the wristwatch vitrines, it appears the Moët will be flowing for many more decades besides.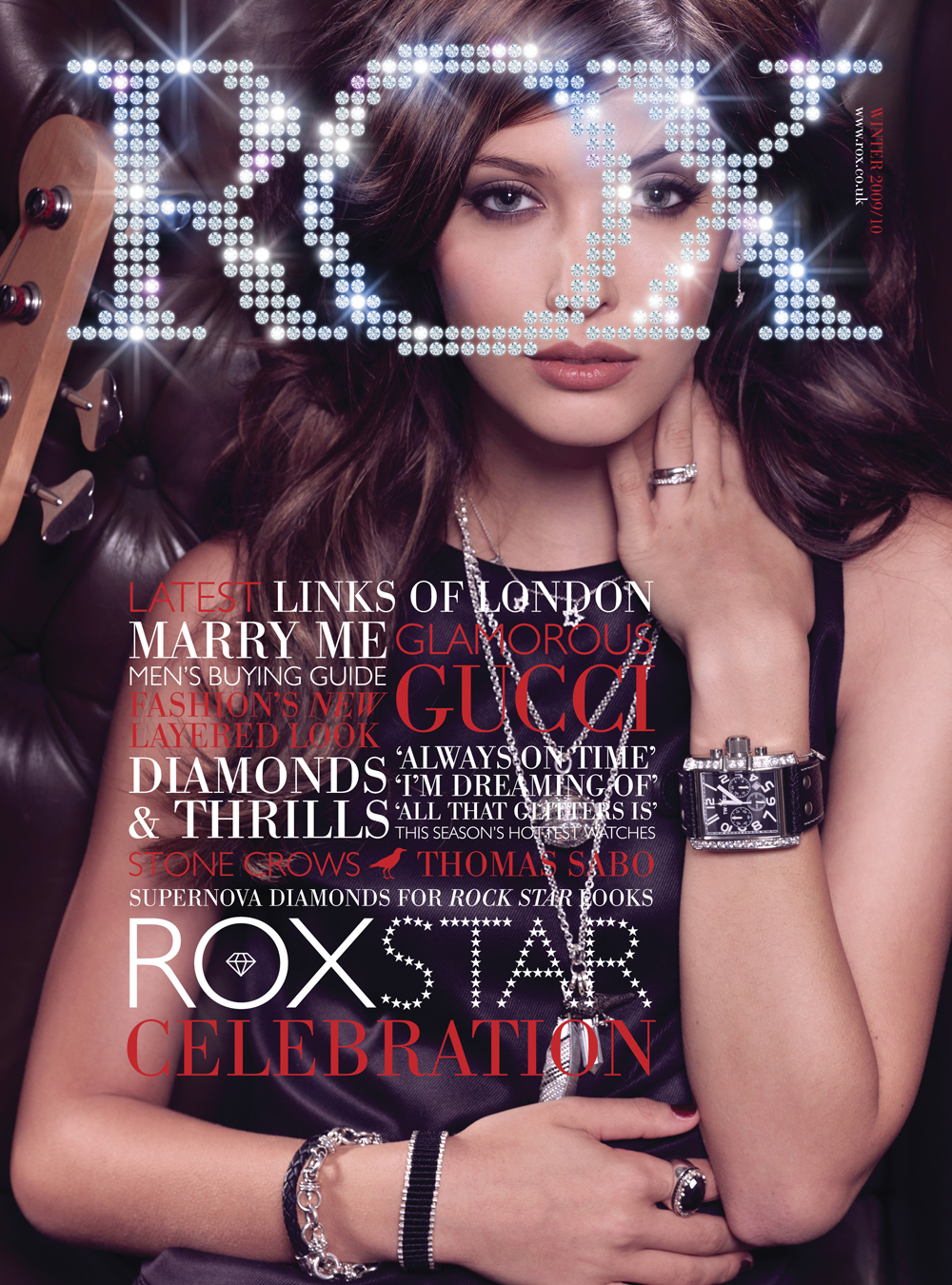 AW 2009
ROX Star
The original ROX Star, the start of an iconic and memorable journey through ROX time. The first magazine saw glamour, a lot of jewellery and diamonds & thrills of course.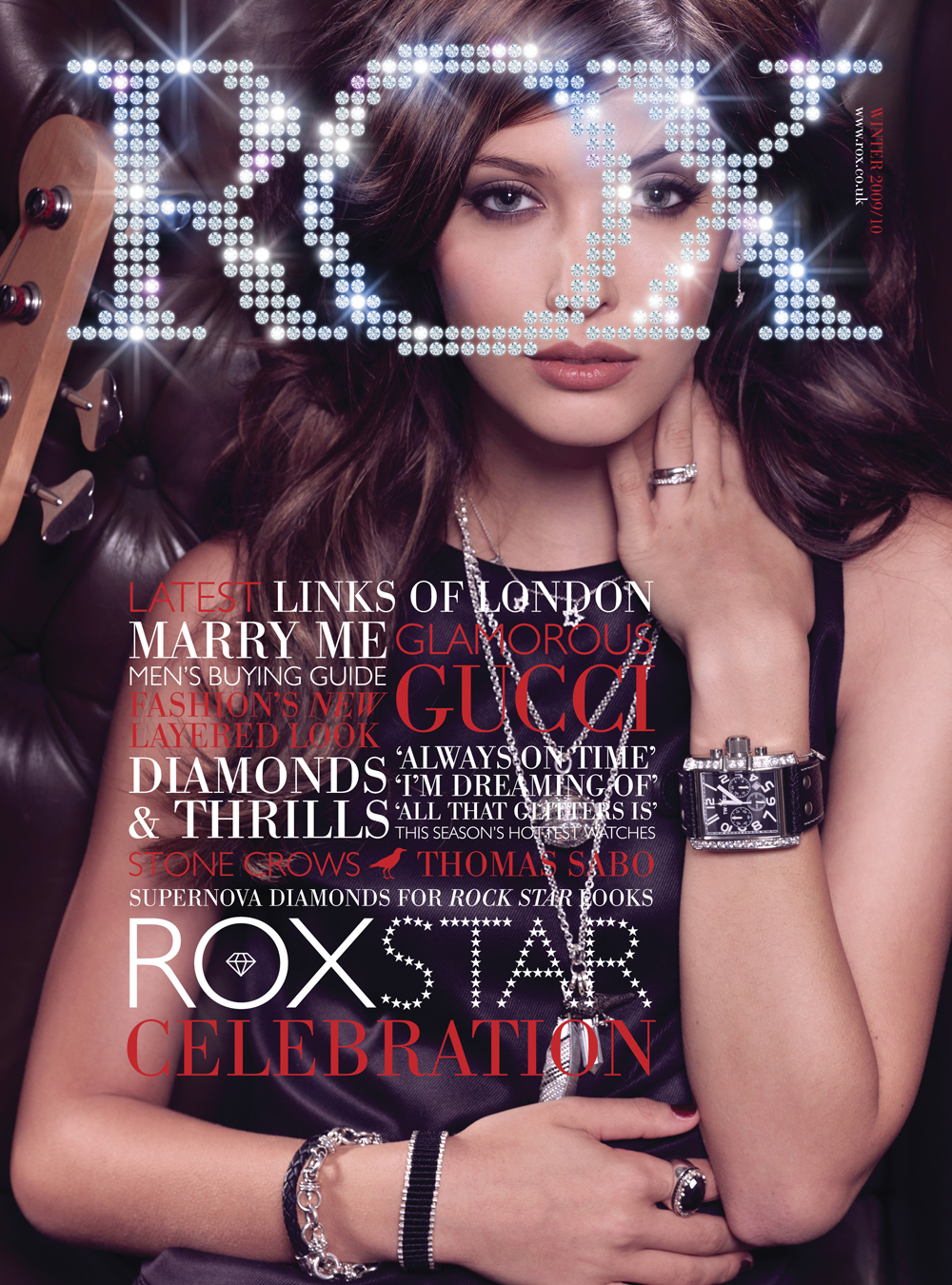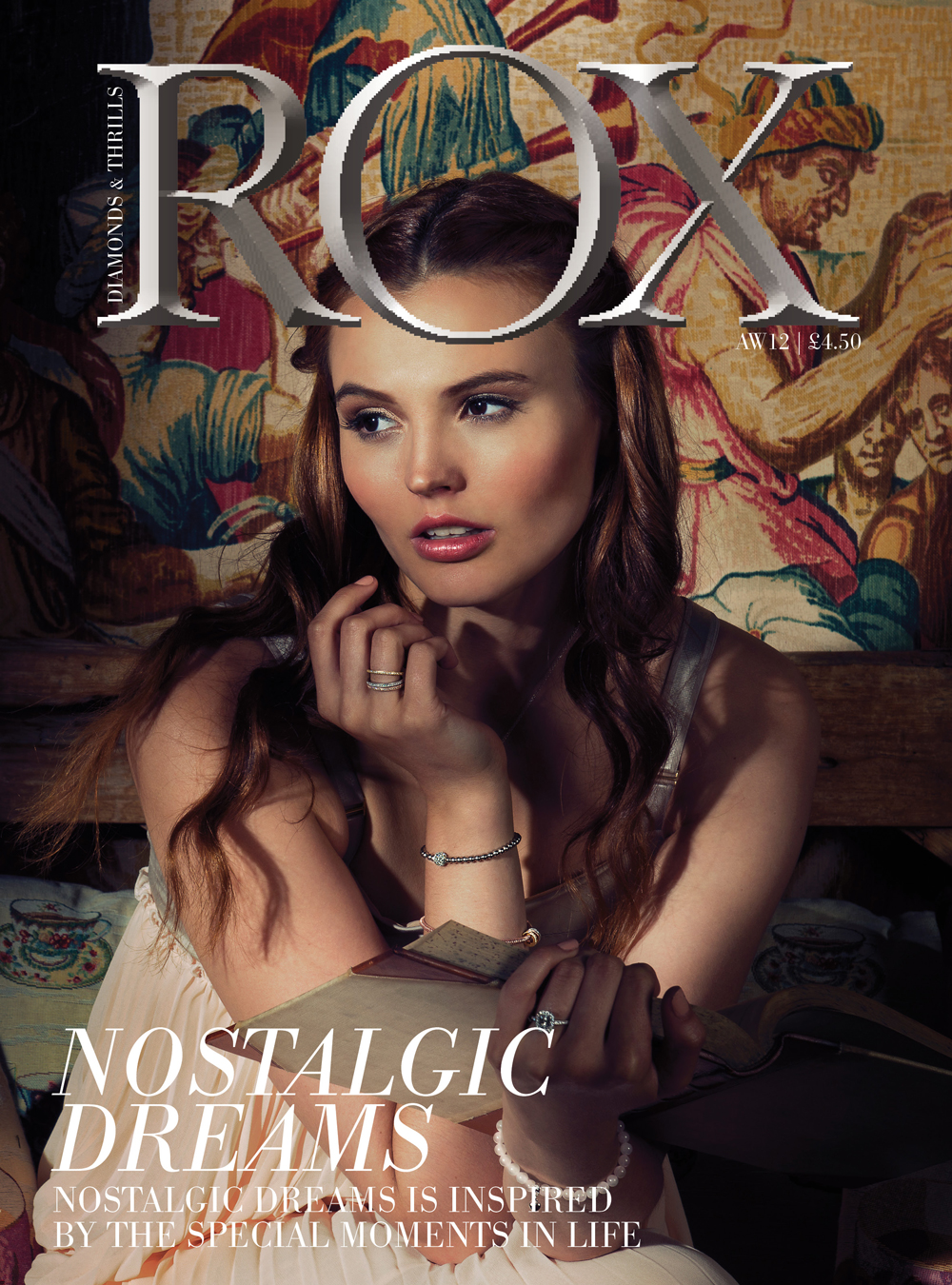 AW 2012
Nostalgic Dreams
Inspired by the special moments in life that make us who we are, that we treasure and that define us. It was truly a sentimental issue.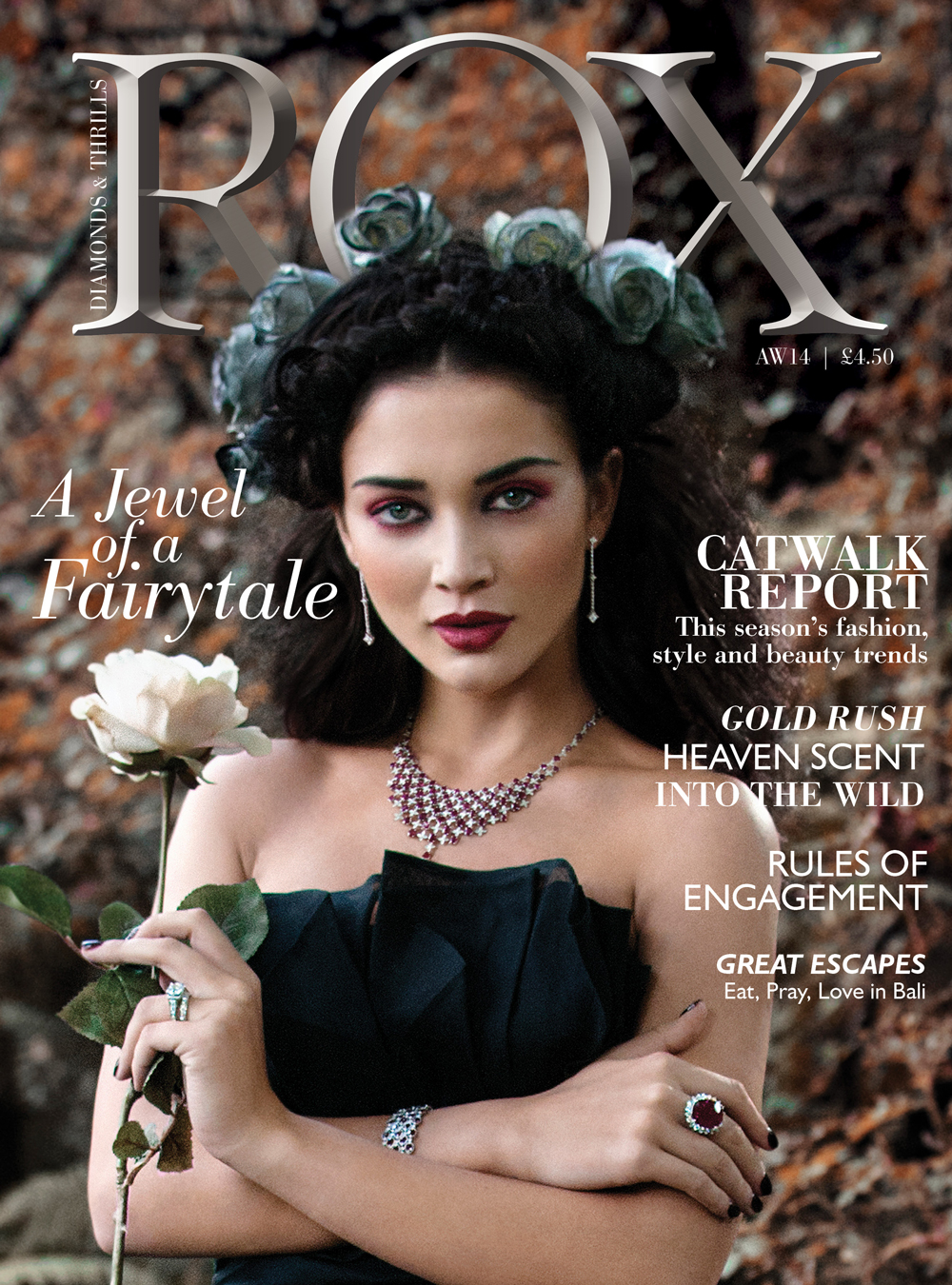 AW 2014
A Jewel of an Issue
Once upon a time books told the fairytales but the AW14 Magazine brought to life an enchanting ROX fairytale through whimsical femininity and divine jewels.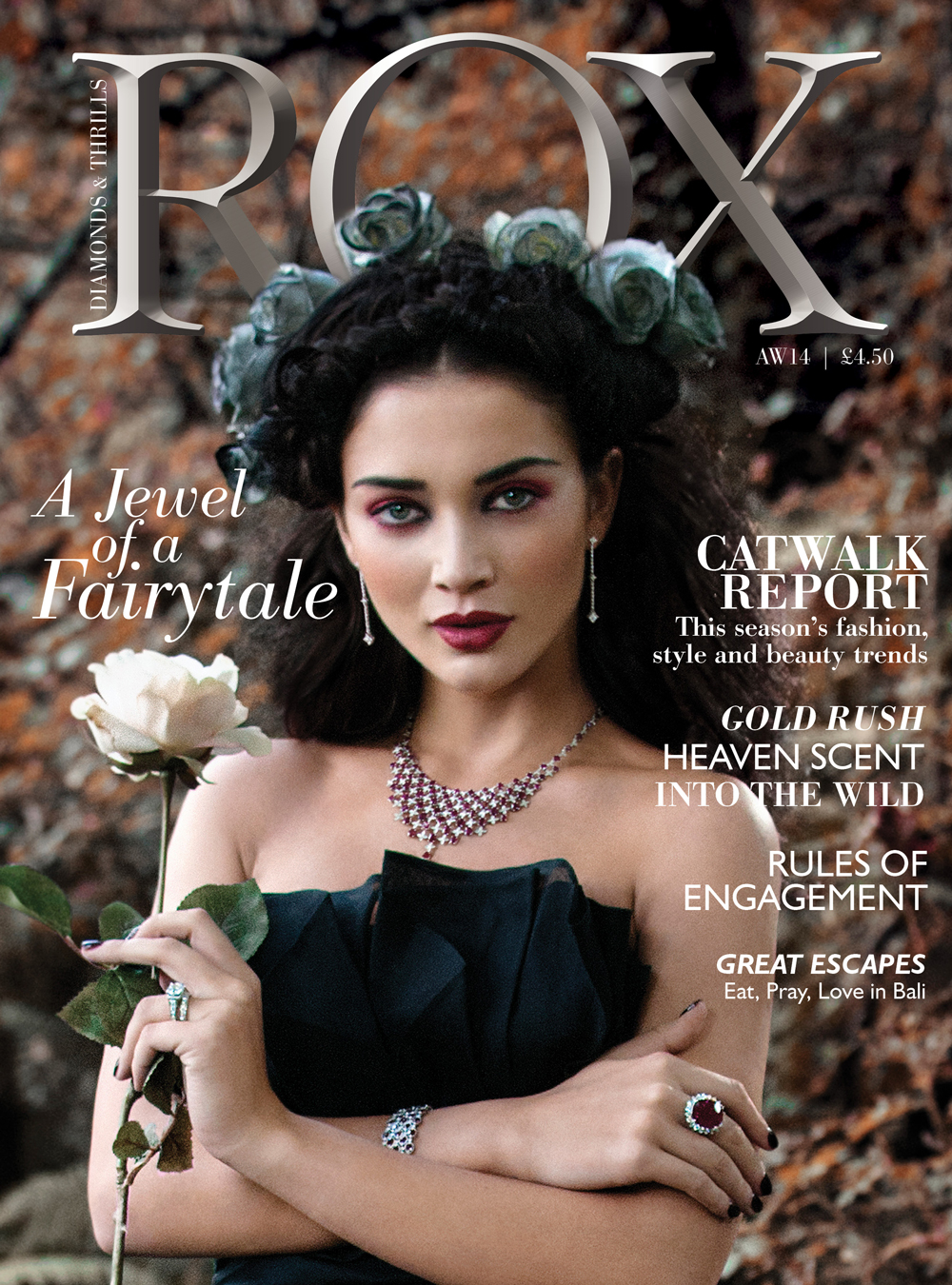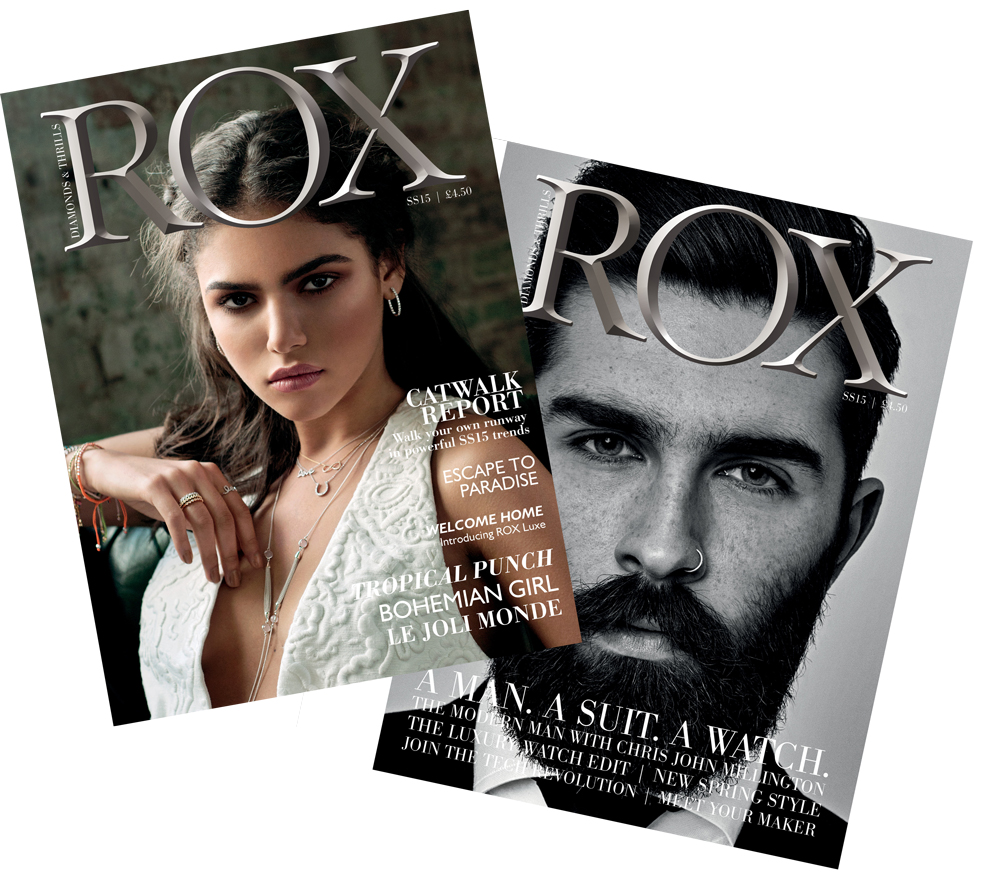 SS 2015
And Then There Were Two
The ROX Magazine split in two, introducing ROX Man and ROX Woman. Both issues marked the beginning of a trend driven magazine and put ROX Magazines on the map.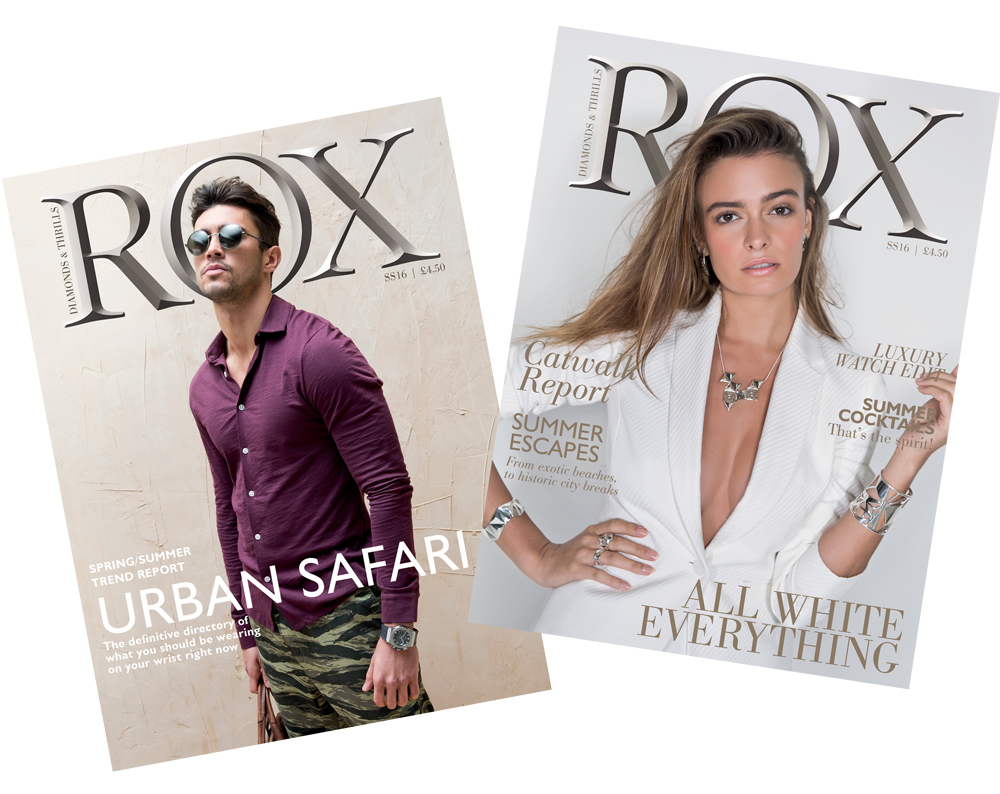 SS 2016
All White Everything meets Urban Safari
ROX brought the Miami heat to the pages with some cool tailoring – both man and women. As always there was a focus on trends, effortless, essential and eternally chic of course.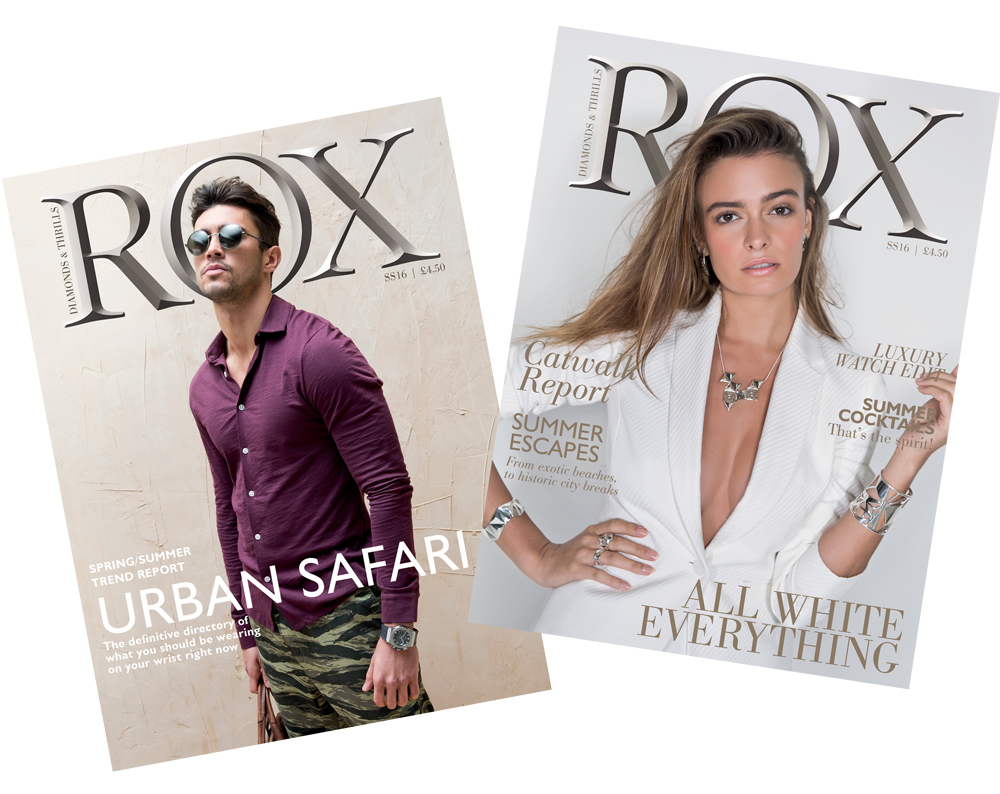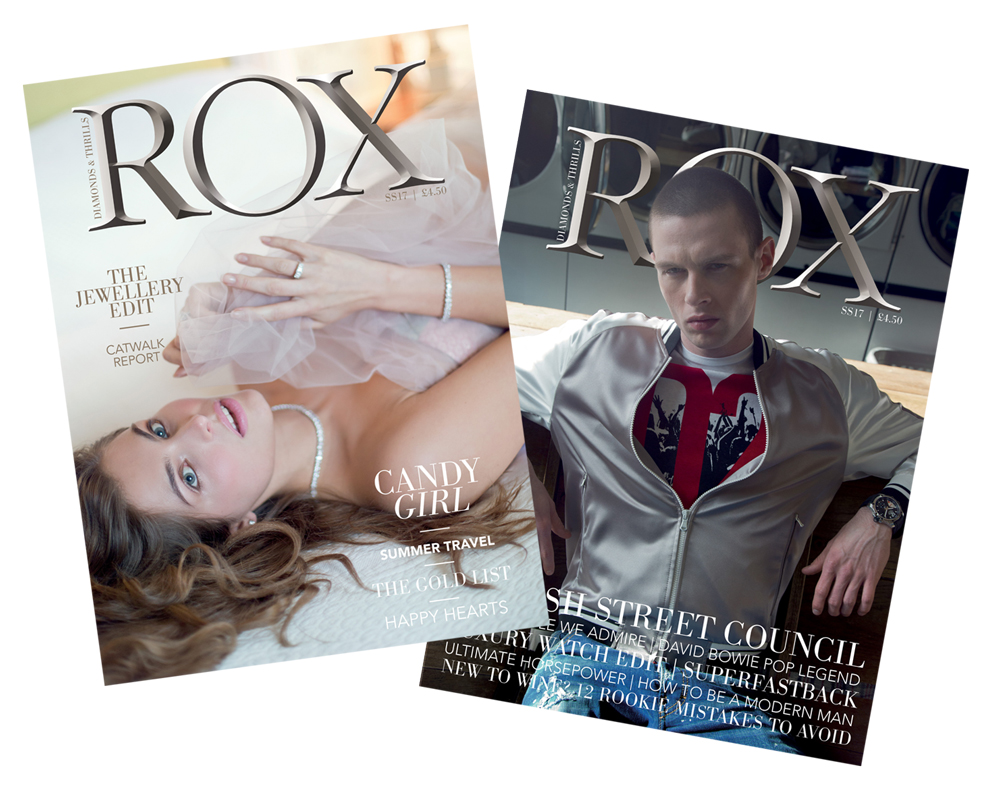 SS 2017
Candy Girl & British Street Council
The Summer of 2017 saw the rise of the bad boy and the emergence of the ever so innocent Candy Girl. With these issues came the message that ROX is here to step aside from the decades old loved up couple jewellery brands have endorsed for time. ROX leads the way.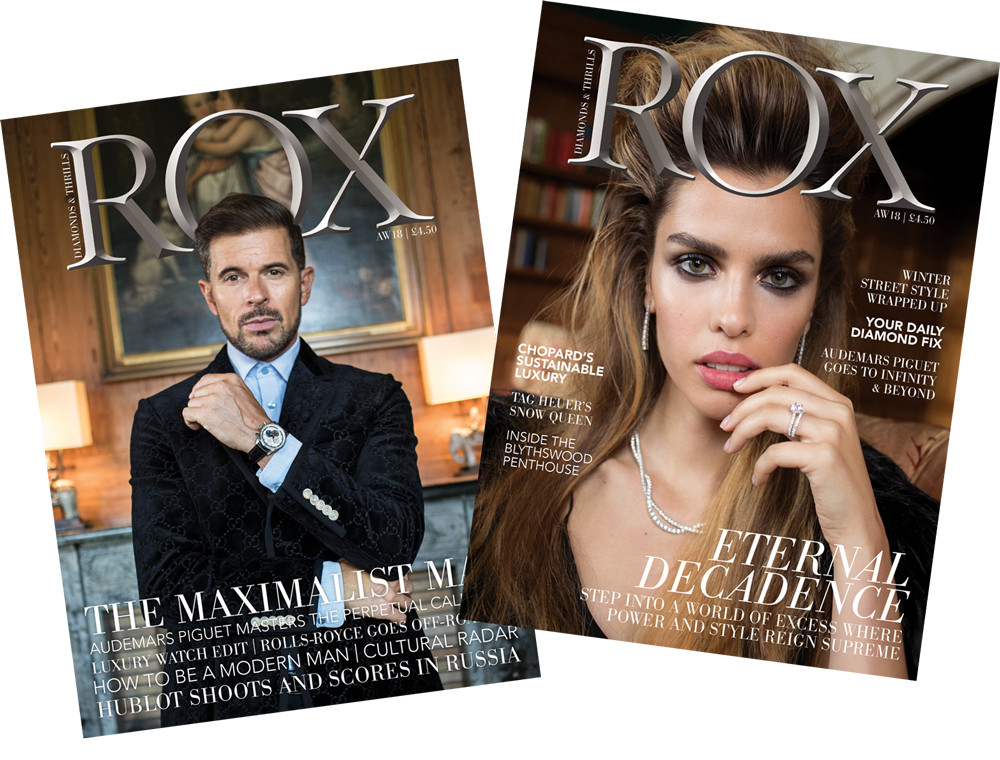 AW 2018
Eternal Decadence & The Maximalist Man
More, more, more. The theme was clear and Diamonds & Thrills was defined within these pages. An issue filled with grandeur glamour and undeniable class.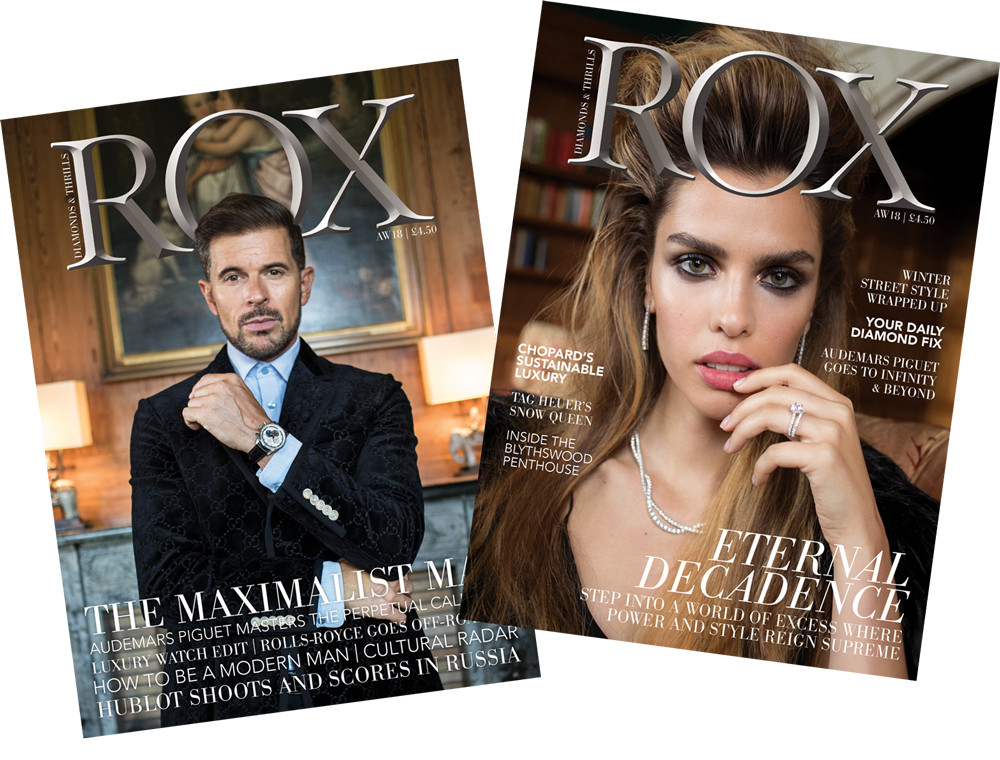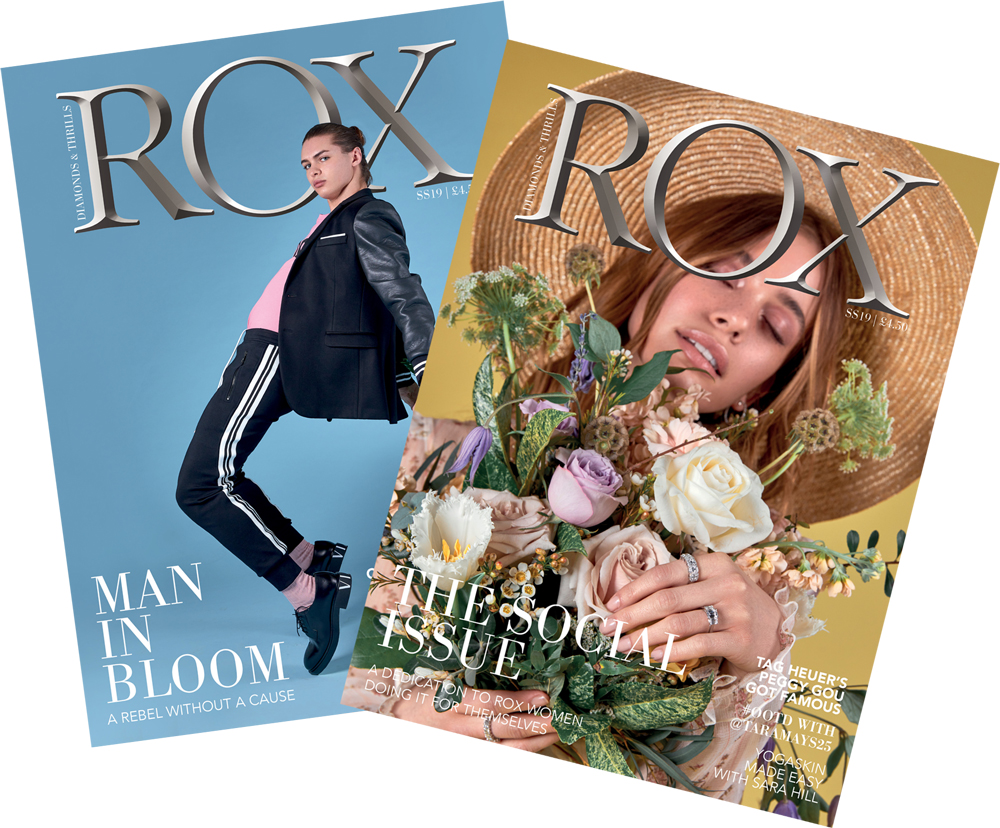 SS 2019
The Social Issue & The Man In Bloom
A young, trendy, leading independent is the underpinning of the ROX brand and that's exactly what SS19 brought. The pages saw fresh styling, trend driven articles and collaborations with the UK's leading social influencers in all fields – it matched the ROX brand with the ROX magazine.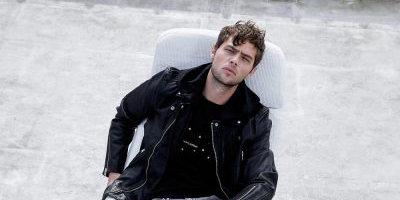 It gives me great pleasure welcoming you to another jam-packed issue of ROX Man.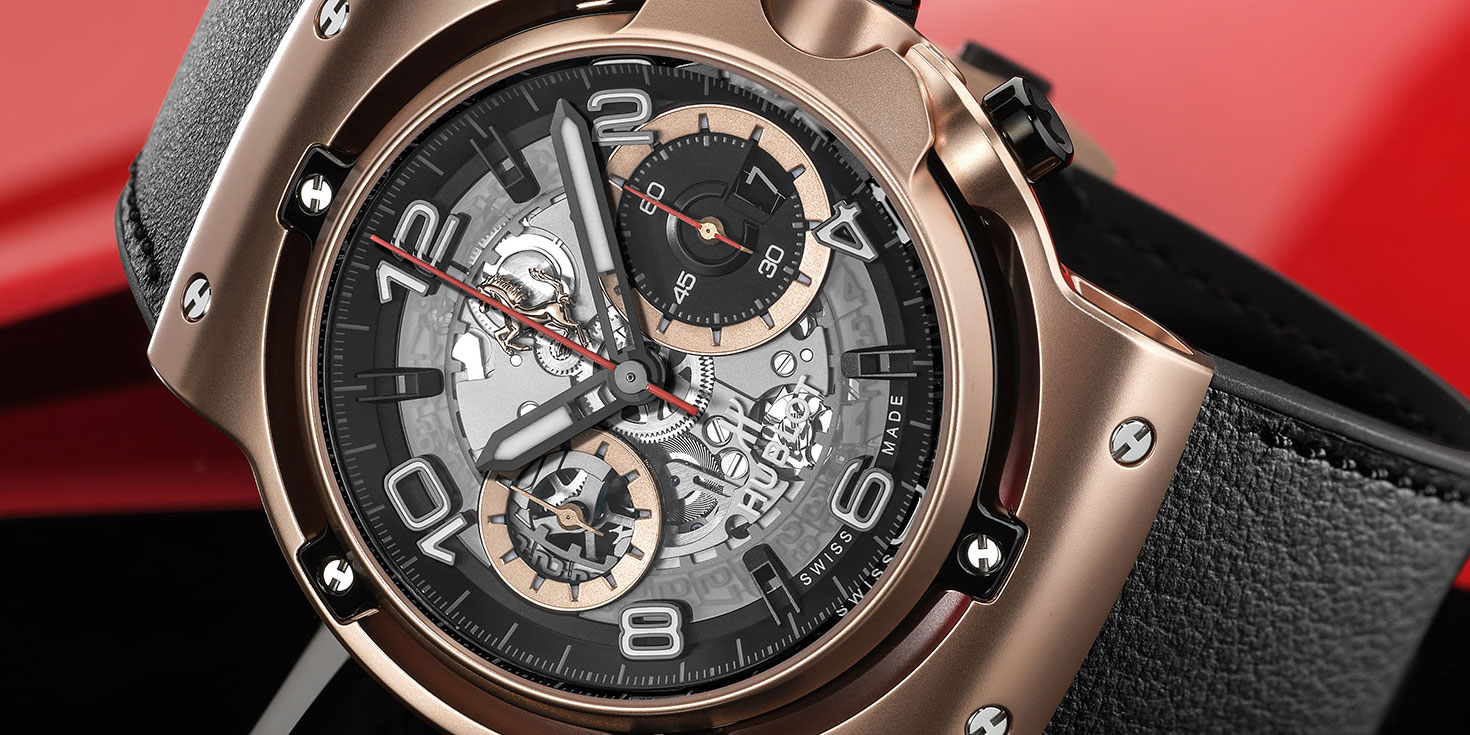 The definitive directory of what you should be wearing on your wrist right now.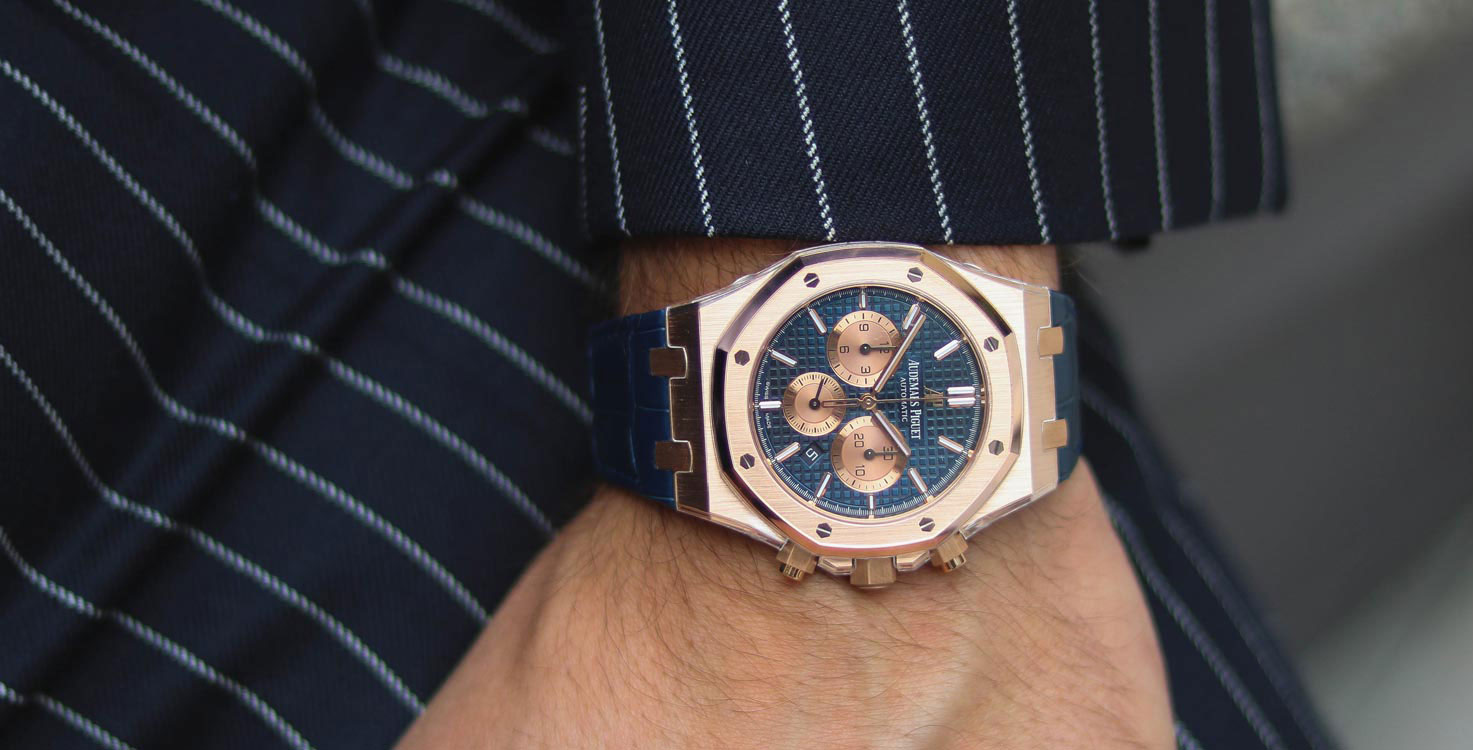 Rose gold is leading the way in watchmaking and it's to no surprise.The striking metal transforms any timepiece.