AW18 HOW TO BE A MODERN MAN
16th January 2019
How hard can it possibly be, looking cool in your favourite band t-shirt while exuding distinguished masculinity? Almost impossible, of course, with the timeworn codes of manliness acquiescing to repressed infantilisation (a foolish thing), equality (a good thing) and enlightenment (a scary thing). But don't start playing the emasculation card just yet – here's our fourth installment of ROX MAN's guide to getting it right where it really matters: all four in keeping with the issue's high-roller theme, but more relevant than ever. Words by Alex Doak.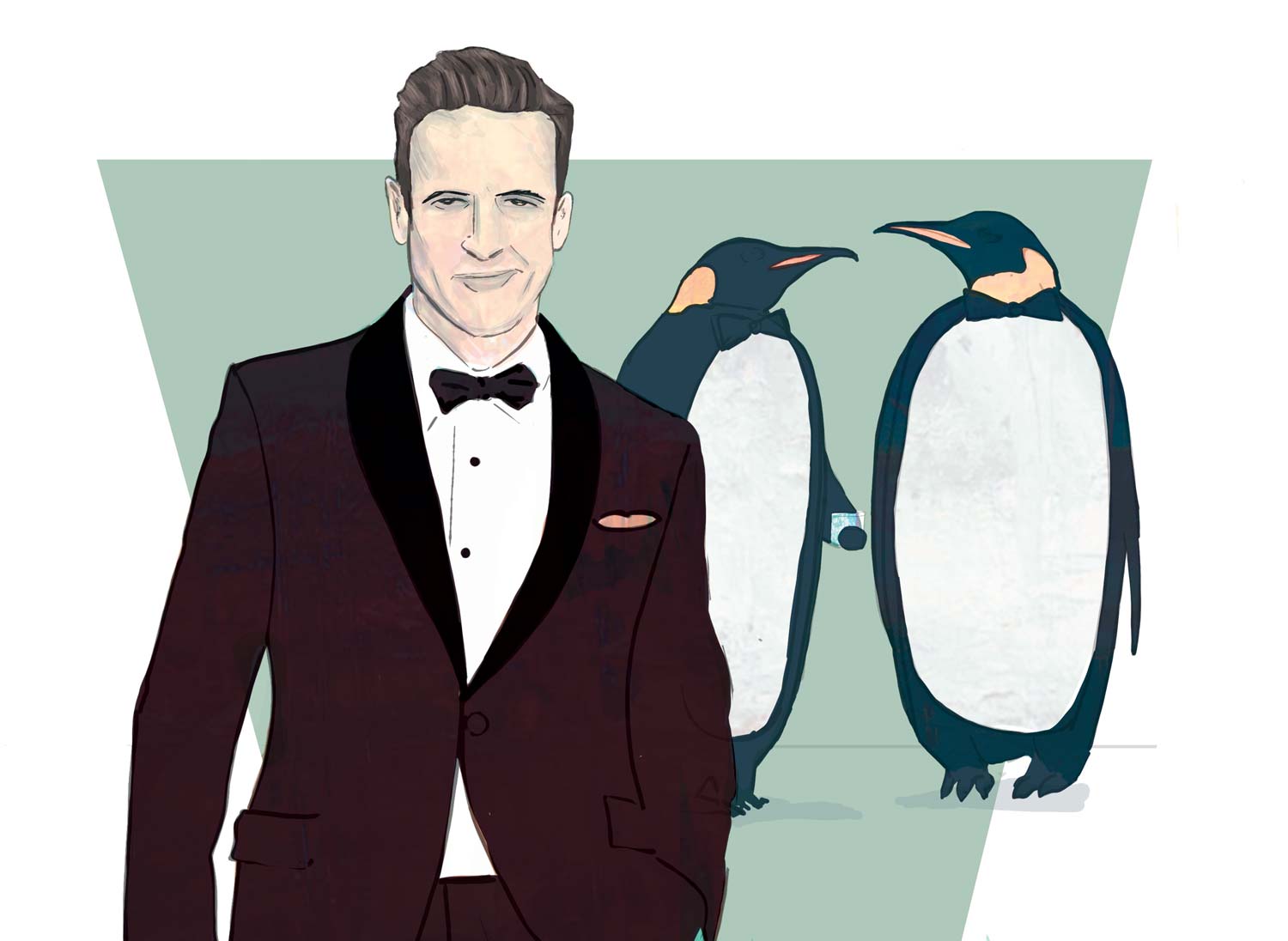 Partly thanks to male solidarity at January's Golden Globes awards, where Hollywood's women lent weight to the Time's Up protest wearing black, the traditional dinner suit and bow tie is well and truly back in favour. For some, a welcome return after too many years of roll-neck laziness. For most, an eye-roller; a necessary evil come the party season (or even worse, a summer wedding with pretentious dress code). But there are easy ways to get you looking like a king, rather than an emperor (penguin), and that starts with the obvious: invest in a dinner suit, never rent. If you've admitted it's an eternal bugbear, but argue it's too seldom to justify the cost, just consider how long a tailored outfit will last! Go for a closed back without vents for the sleekest silhouette, complemented by a smooth grosgrain-silk shawl lapel. Slim, tapered trousers with a plain hem are a must – no turn-ups. And that goes for the shirt collar too, as wings are for white tie only. Lastly, the bow tie: there are some great online tutorials, so there's no excuse for a clip-on. But, should the prospect of tying your own have you sweating enough, a pre-tied bow from Charvet or Tom Ford is also acceptable: just messy enough to have everyone fooled.
Forget about the cool kids and their smashed avocado on sourdough: the classiest breakfast known to woman is eggs Benedict. If you get it right the morning after, you'll earn serious brekkie points – not only because it's delicious and indulgent, but it's also pretty hard to get right. Why? That damned hollandaise of course. We all have our imperfect, occasionally triumphant means of poaching eggs, and the meat can range from parma ham to honeyroast breadcrumbed, so each to their own, as long as it comes on a perfectly toasted half of bagel. But still, that hollandaise… Well: dice 250g fridge-cold butter into a pan with four egg yolks with a couple of tablespoons of cold water. Start stirring on a very low heat, until it all starts melting into itself, then switch up a gear to outright whisking. As soon as all the butter has melted, turn up the heat, keep whisking, season, add a squeeze of lemon juice and some tarragon leaves for added fanciness. You old smoothie, you!
TREAT YOURSELF TO AN ACCENT WALL IN A GENDER-NEUTRAL MID-CENTURY PASTEL – OR EVEN EXPOSED BRICKWORK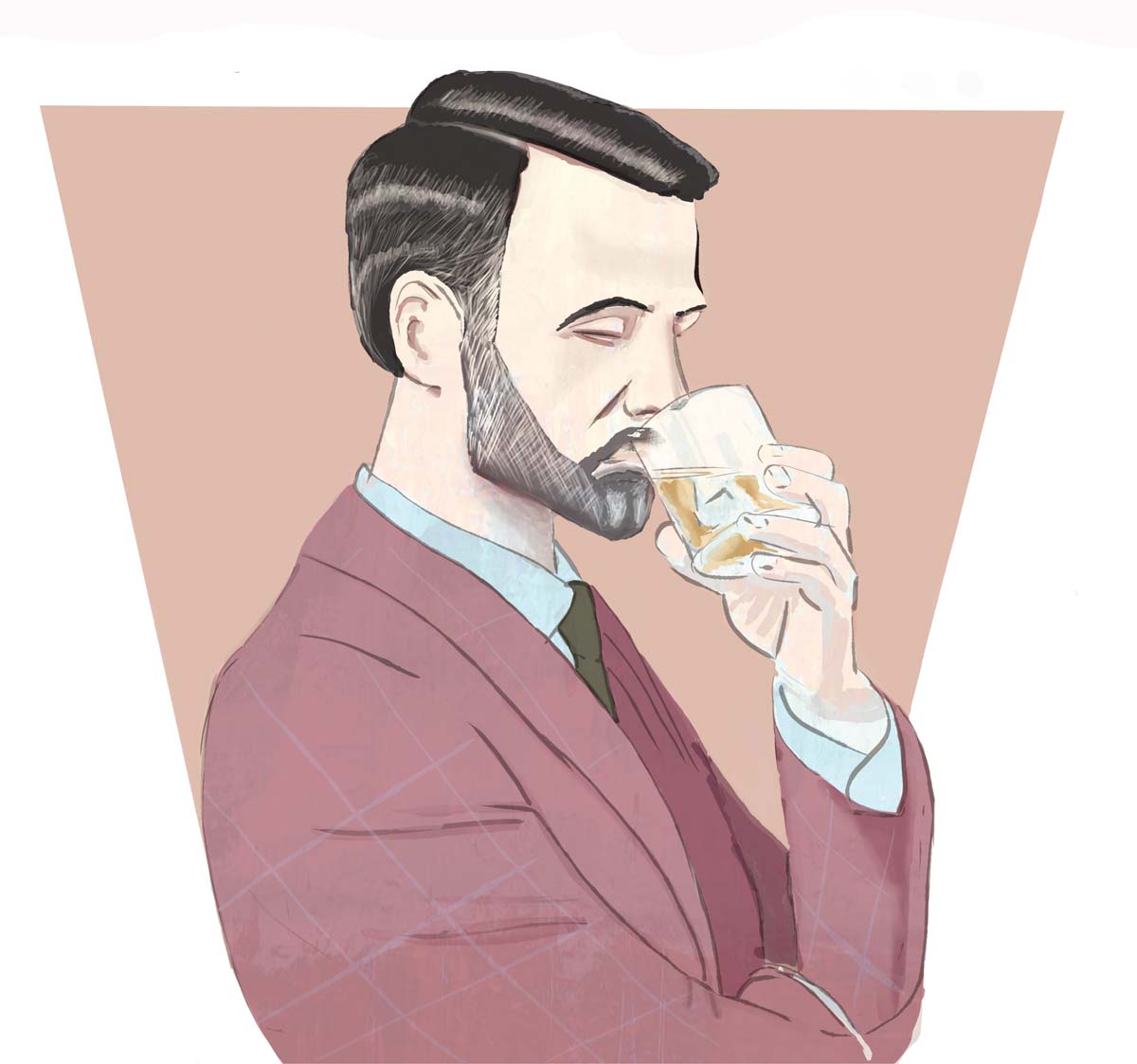 This'll antagonise the purists, so let's get the "proper" way out of the way: neat with a splash of mineral water. As proven last year by actual science, since slight dilution boosts the concentration of flavour compounds experienced at the surface of your glass. Thanks for that, Doctors Karlsson and Friedman of Sweden's Linnæus University! Meanwhile, barring Irn Bru (geddit?), how else to switch up your whisky experience without offending the efforts of the distiller and wasting your money where a bottle of Bells would've sufficed? Line them up, barkeep:
1. Thanks to its status as Don Draper's tipple, the Old Fashioned is now enjoying its fourth year on the trot as king of cocktails. The expert approach to making America's classic? One sugar cube wetted with three dashes of Angostura bitters and a little soda, crushed, stirred with a large ice cube and two ounces of the good stuff. Best scotch: Monkey Shoulder
2. Originating in Philadelphia as a shot of Irish whiskey chased by a mouthful of pickle brine as a hangover cure, the Pickleback is now every Brooklyn hipster's whisky chaser of choice. And surprisingly easy to drink. Just not particularly attractive with a gherkin perched on your shot glass. Best scotch: Chivas Regal
3. So go on then: what's the ultimate way to fix a Manhattan? Well, if you're using scotch it's called a Rob Roy, of course, and it couldn't be simpler – just stir equal parts whisky,
Italian vermouth and bitters in lots of ice, then strain, garnishing with a twist of lemon. Not as rounded as a bourbon or rye Manhattan, but far more interesting. Best scotch: Johnnie Walker Black Label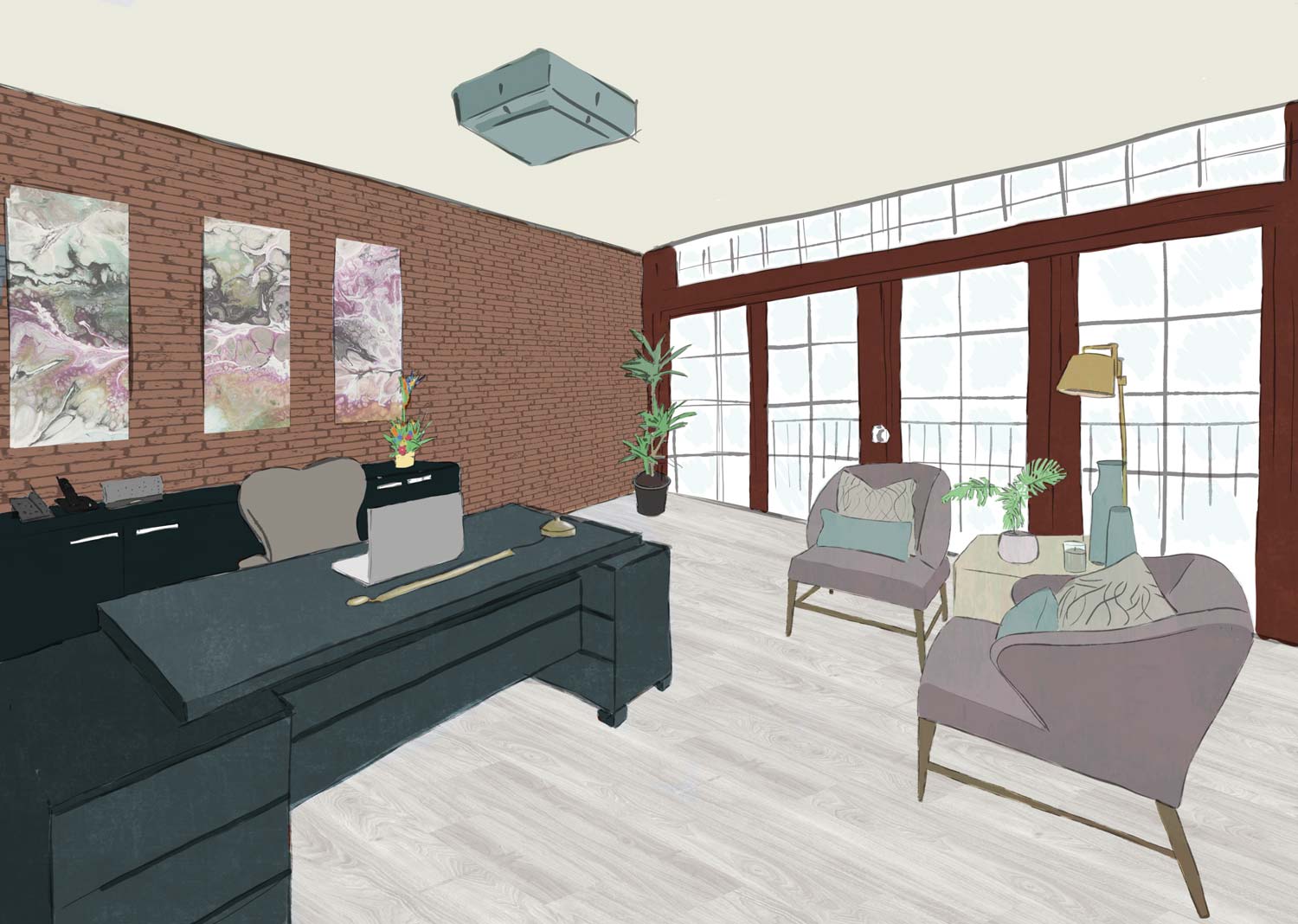 The office environment, as much as office politics, has shifted immeasurably in the past two decades – even the most drab call centres feature communal break-out areas and lunchtime yoga classes these days. However, the boss's privacy is still sacrosanct, and the "corner office" will always remain a fixture. So how to furnish and decorate your fortress of business solitude in "tieless" fashion, sans Venetian blinds, family portraits and 5-a-side trophies? Bearing in mind it's intimidating enough to be summoned here, all temptations to personalise and home-decorate should be resisted, as colleagues will feel like intruders as well as future P45 holders. So, taking the general office aesthetic as the backdrop palette (off-white and glass in other words, with the slightly bigger desk option from the same range as everywhere else), start softening the edges with exotic, splashy foliage like peace lilies or Kentia palm (see patch.garden/offices for some great inspo). Treat yourself to an accent wall in a gender-neutral mid-century pastel – or even exposed brickwork, complemented by a cocktail tray or artisanal coffee machine for on-trend completeness. Rounded off with a meeting area soft-furnished by democratic IKEA. Keep that desk for work, not fortification, hear?