ROX PRESENTS…
HUBLOT LOVES FOOTBALL
3rd July 2014
Festa com a gente! We are thrilled to have hosted the fabulous and colourful Hublot loves Football Carnival! We partied the night away in our flagship Argyll Arcade store with Hublot Genève, the official timekeeper of the FIFA World Cup 2014.
Guests were treated to Brazillian canapés by Executive Head Chef Martin Thliveros of the Restaurant at the Blythswood Square Hotel and energetic performances from Brazillian samba carnival dancers accompanied by MacUmba drummers. One of our guests even ended up on stage with the samba dancers! Definitely a night to remember.
Star guests at the event included television presenters Phil Machugh and Jean Johansson, comedian and radio DJ Des Clarke and model and presenter Eunice Olumide alongside some of Scotland's most influential stylists.
Guests were invited to browse the limited edition Hublot collection whilst sipping on traditional Brazillian cocktails Caipirinhas and Caipiroskas. Hublot have conquered the watch world with their approach to Swiss watch design and creation. They have an unmarked reputation as a watch making innovator through the development of new materials which are taken on a ground-breaking journey combining tradition and technology.
Feast your eyes on one of the most creative and unique timepieces ever made – the Hublot Meca-10 All Black. Built to celebrate the 10 year anniversary of the All Black collection, this is a special watch.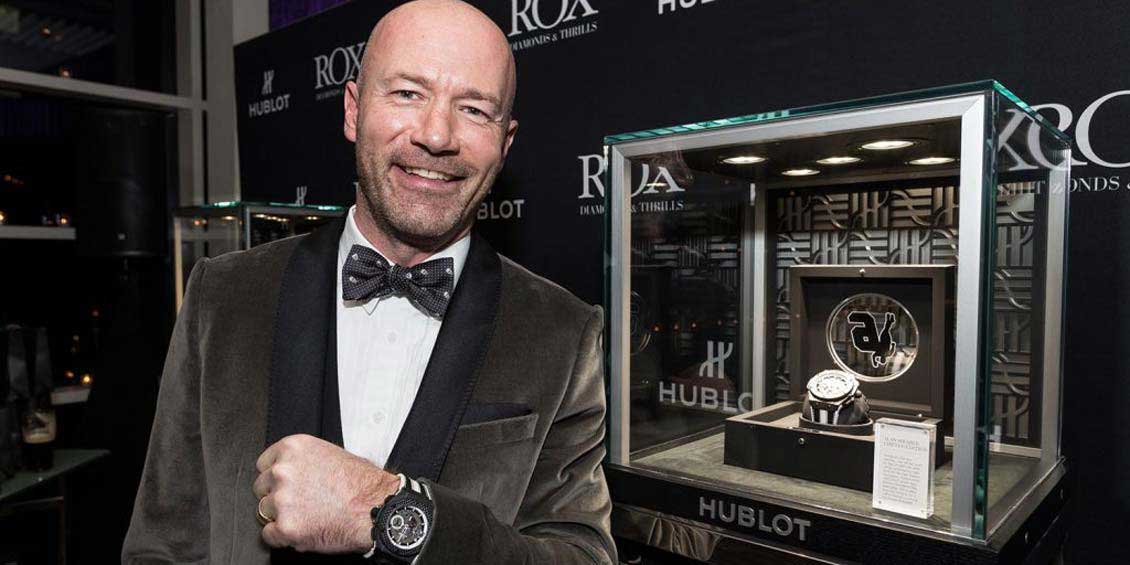 ROX & Hublot joined forces to support Alan Shearer's Charity Ball. The fifth annual charity ball in support of the Alan Shearer Foundation – the dedicated fundraising arm for the Alan Shearer Centre – has raised £380,000, more than double last year's figure, to help fund the pioneering facilities for disabled people at the Centre in Newcastle.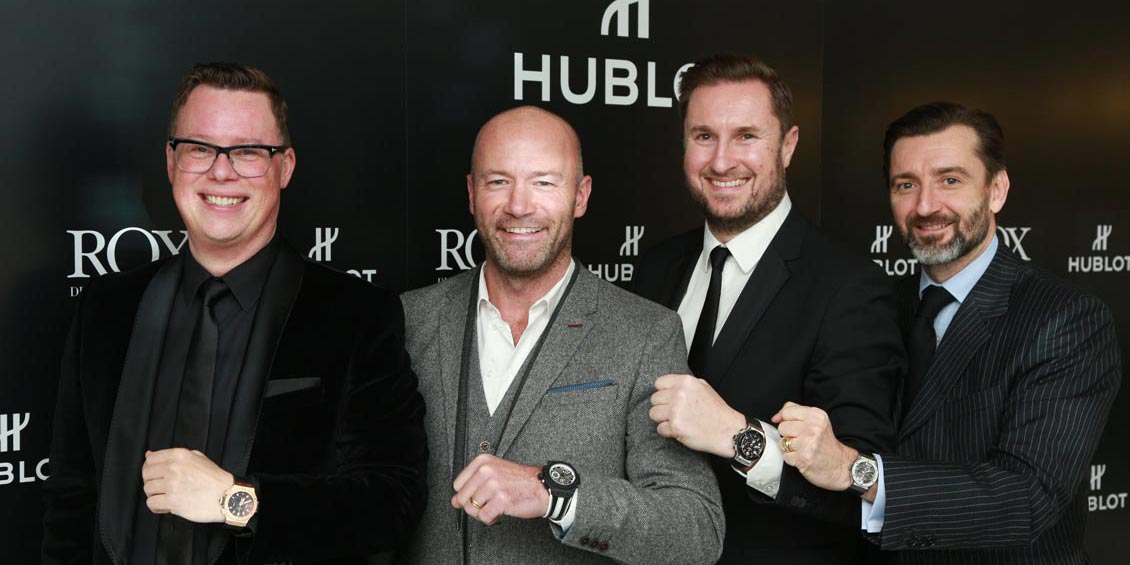 With Christmas around the corner, and festivity in the air, what better time to hold the event of the year – The Hublot All Black Party. To celebrate 10 years of the All Black concept, ROX and Hublot partnered up to throw the event, showcasing the brands best timepieces and inviting along a very special guest, football legend and friend of Hublot, Alan Shearer.