THE ART OF CRAFTSMANSHIP
22nd March 2022
There's nothing ROX adores more than helping couples find their dream engagement ring. Maxine McCreadie shines a spotlight on the journey how ROX creates their handcrafted designs.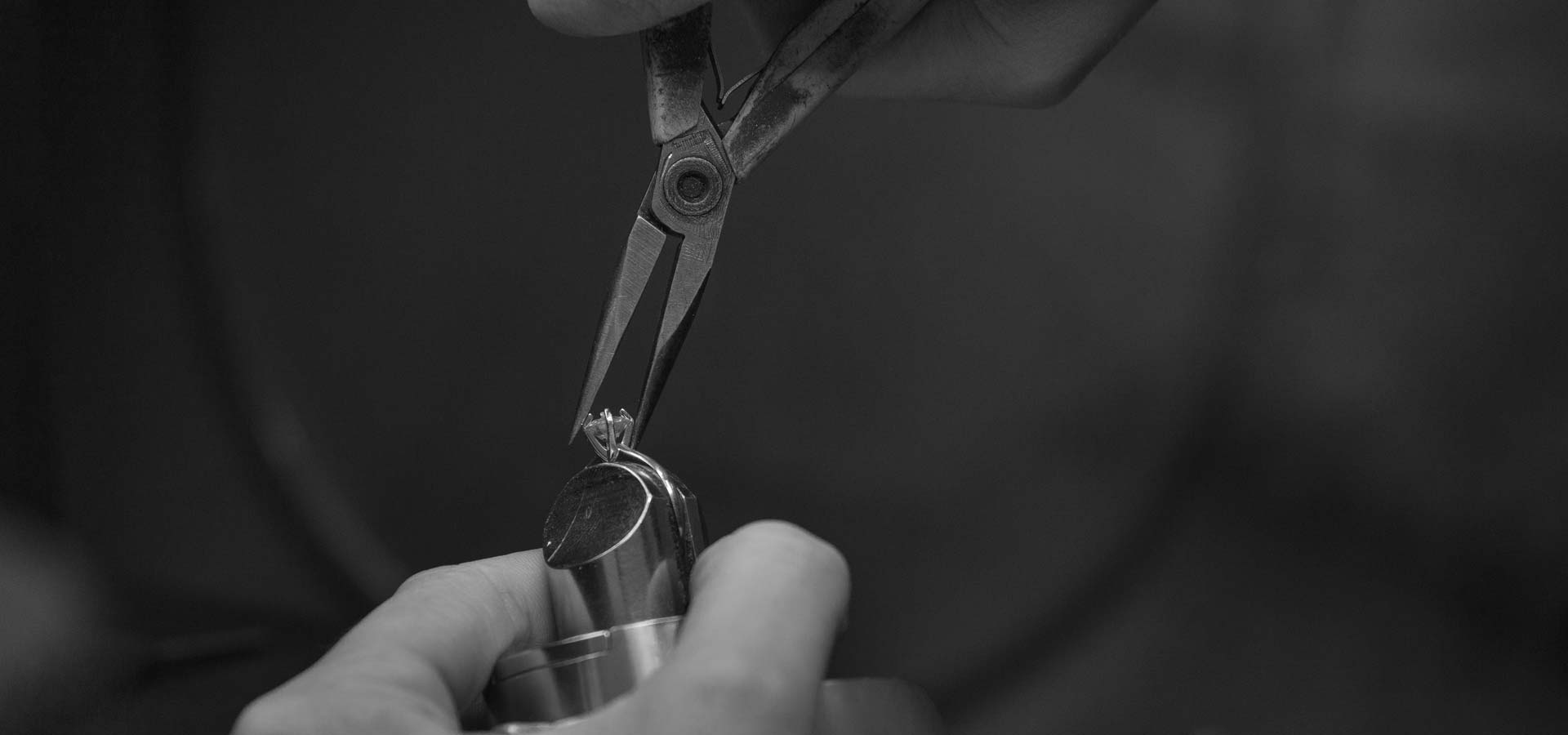 Will you marry me?
Four simple words join forces to create a truly life changing question. An unforgettable moment where time stands still, a proposal has long been the ultimate romantic gesture. So it is little wonder that such a monumental occasion requires a spectacular piece of jewellery to capture the emphatic feeling.
Austria's Archduke Maximilian I presented the first diamond engagement ring on record to his betrothed, Mary of Burgundy in 1477. The ring was placed on the third finger of her left hand, based on an ancient Egyptian belief that this finger contained a 'love vein' that ran directly to the heart. With a heritage dating back thousands of years, naturally there are a wealth of different engagement ring styles each with their own unique charm and finish. However, there is no escaping that there are classics that have continued to enchant, becoming timeless staples of engagement ring design.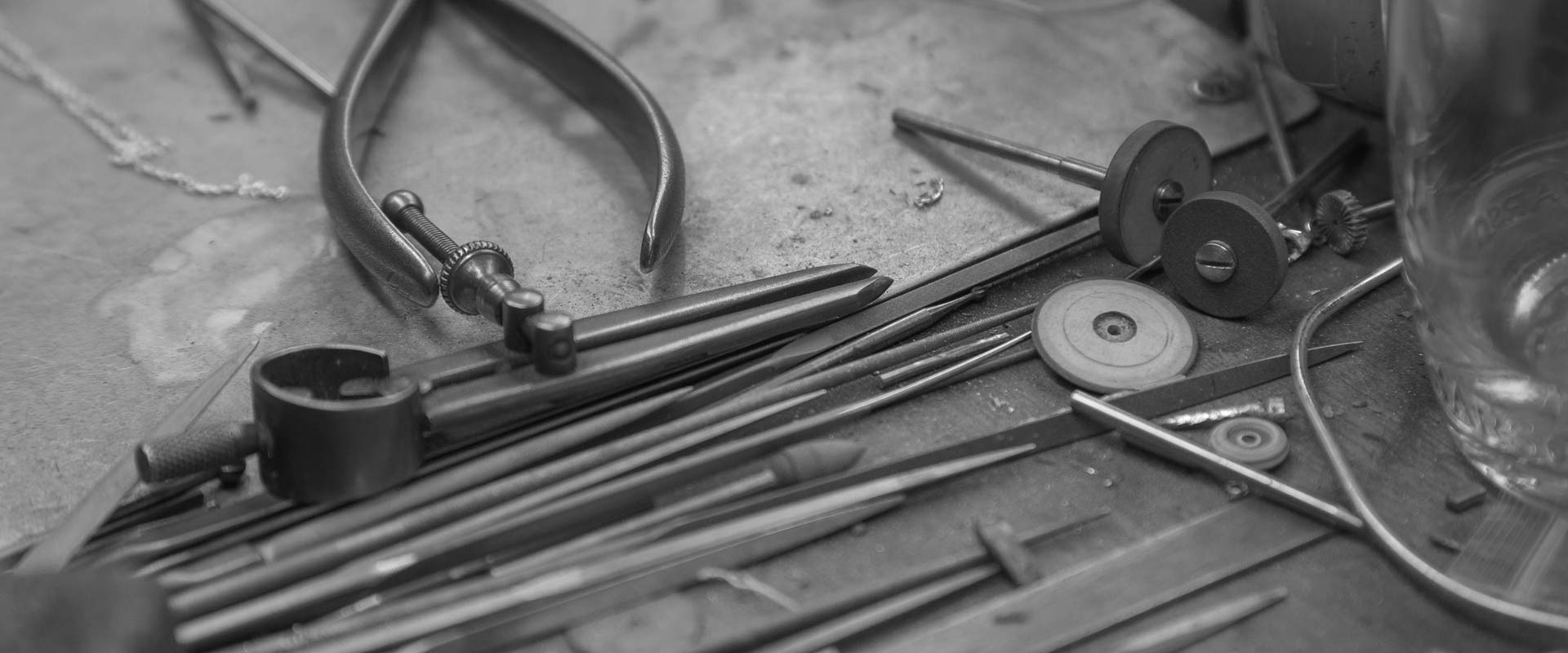 Award winning jewellers ROX has proudly committed itself to all things diamonds and thrills since it first opened its doors in Glasgow's iconic Argyll Arcade in 2002 – with sparkling engagement rings being the jewel in the crown of the brand's specialities.
Inspired by designs of the past whilst continually keeping a close watch on the latest techniques and trends to come, it is a shining example of master craftsmanship.
Master craftsman take more than 30 hours to hand finish each diamond engagement ring, ensuring each is crafted to suit the size cut and shape of each individual diamond. However, every journey starts with a single step and in the case of each ring design that comes in the form of setting.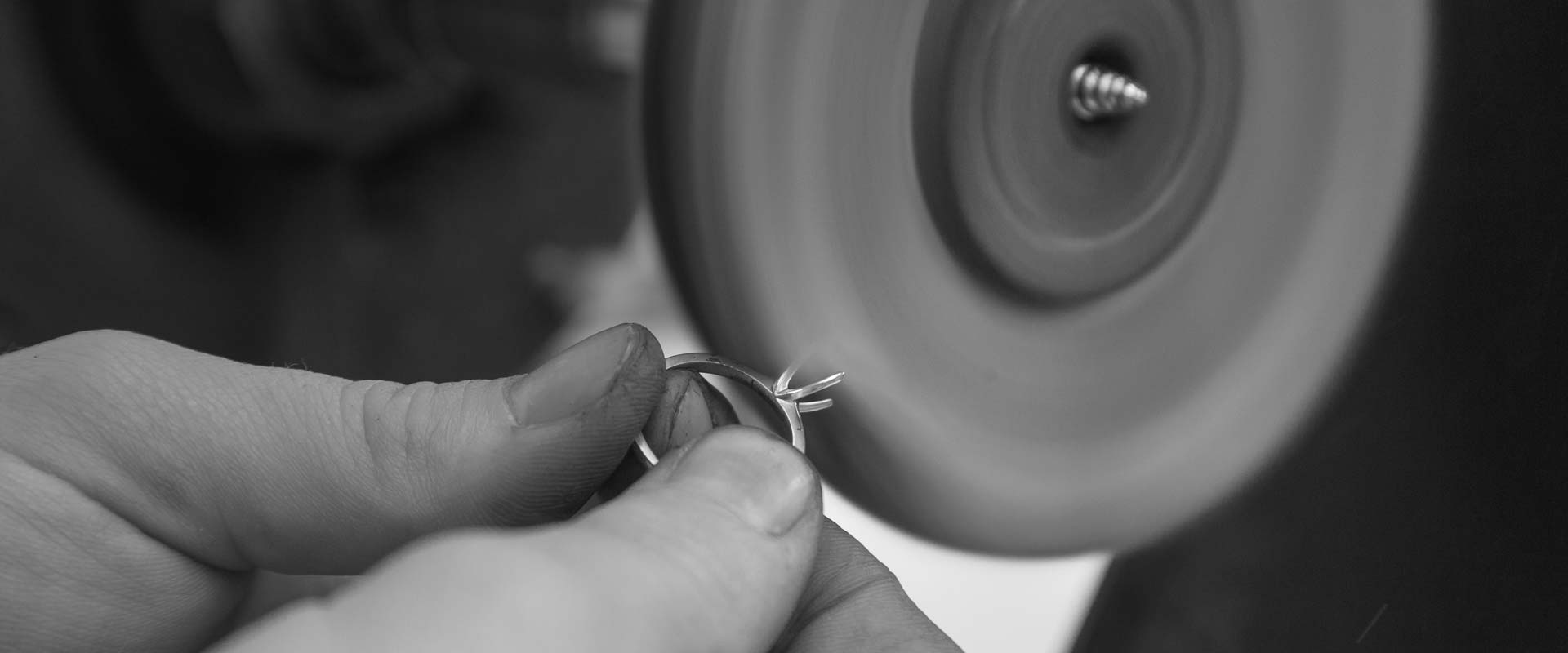 Not all ring settings are created equal. Diamonds are nature's little miracles brought to life by skilled diamond cutters. Such a precious, skilfully manipulated natural phenomenon deserves to be set into something created with the same level of care and attention. Think of a ring's setting as the pedestal upon which your diamond will be showcased in all its beauty and brilliance!
Hand-crafted by skilled artisans at their workshops in London, every ROX engagement ring is built around the handpicked diamond that it will hold. Every minute detail is meticulously finished to perfection – right down to polishing the inside of the rings head – a work of art worthy of displaying something so precious and beautiful!
Delicate and romantic pieces are a firm focus of the Love collection. Diamonds are closely set side by side in a single row almost touching on either side of the centre stone. Dainty petite claws on either side of the stone holds each in place always ensuring there is minimal metal either side of the stones giving a very fine elegant look.
The Adore setting is another charming collection, complete with a secret arch of exquisite diamonds below the main diamond, highlighting that there is more to some settings than meets the eye. Complete with a thread and grain setting, in which each stone is delicately framed it is a perfect example of just how playful and feminine engagement rings can be.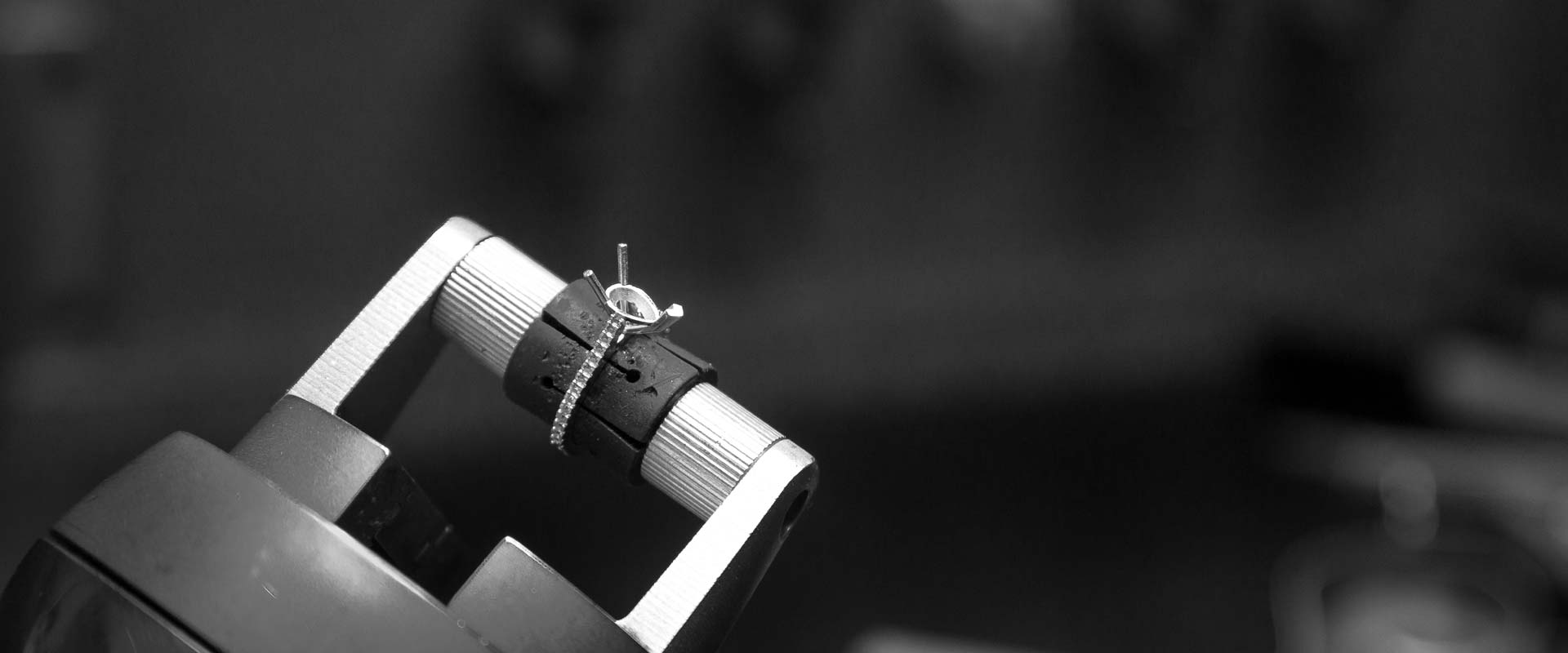 Part of the charm of engagement rings is that each design is pure, with the diamond being the centrepiece of the beautifully crafted design. At ROX, the Honour collection lets the diamond do all the talking. Exuding classic elegance, it is a collection filled with breathtaking designs hand finished to the highest standards.
Each Love, Honour and Adore ring boasts claws which are beautifully finished in fine talons. The time and effort that goes into producing the perfect talon is what determines its quality. Expert craftsmen work hard to ensure talons are not too long, nor too short and stubby to create a truly luxurious design.
Finding the perfect diamond is no small task and universal standards have been put in place to ensure designers hold themselves to quality at all times. Typically the jewellery industry holds itself to what is known as the 4Cs – representing cut, colour, clarity and carat. However, ROX goes one step further adding certification to create the unique 5Cs. Such is the brand's commitment to quality, most of its engagement rings come with a certificate highlighting the quality of the diamond.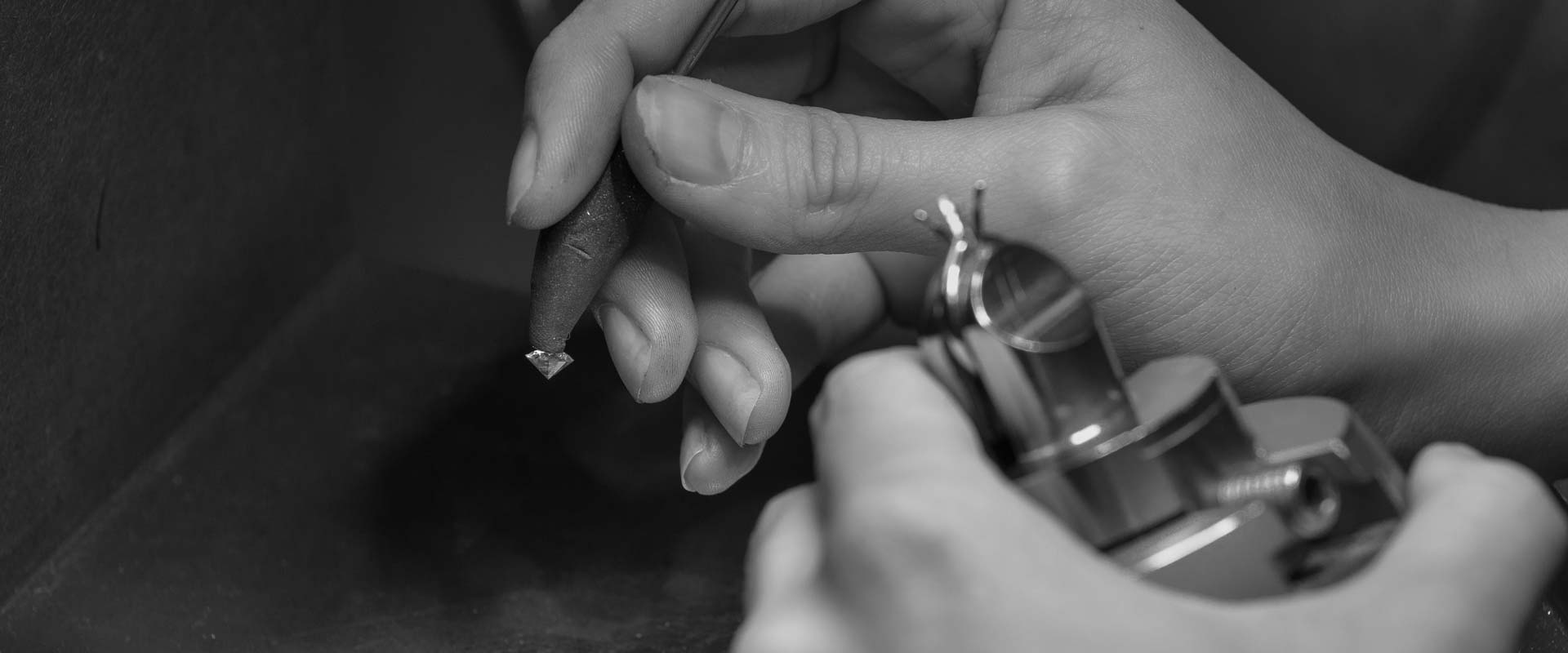 Diamonds are naturally stunning, but it takes a skilled craftsman to unlock its true beauty. Shaping a diamond is a fastidious task, taking up to 20 hours to cut and polish a diamond by hand. It's a lengthy but vital process and instrumental in unlocking a diamond's beauty and sparkle. Sourced from Africa, Russia and Canada and polished in Antwerp or Israel, each diamond is hand selected by qualified experts for their superior cut, presence and beauty.
Donna Hogg, ROX buying director, has been at the forefront of the engagement ring business for almost two decades. She has helped produce designs that have made a mark on family histories across the country, ensuring that the art of craftsmanship is at the heart of every design along the way.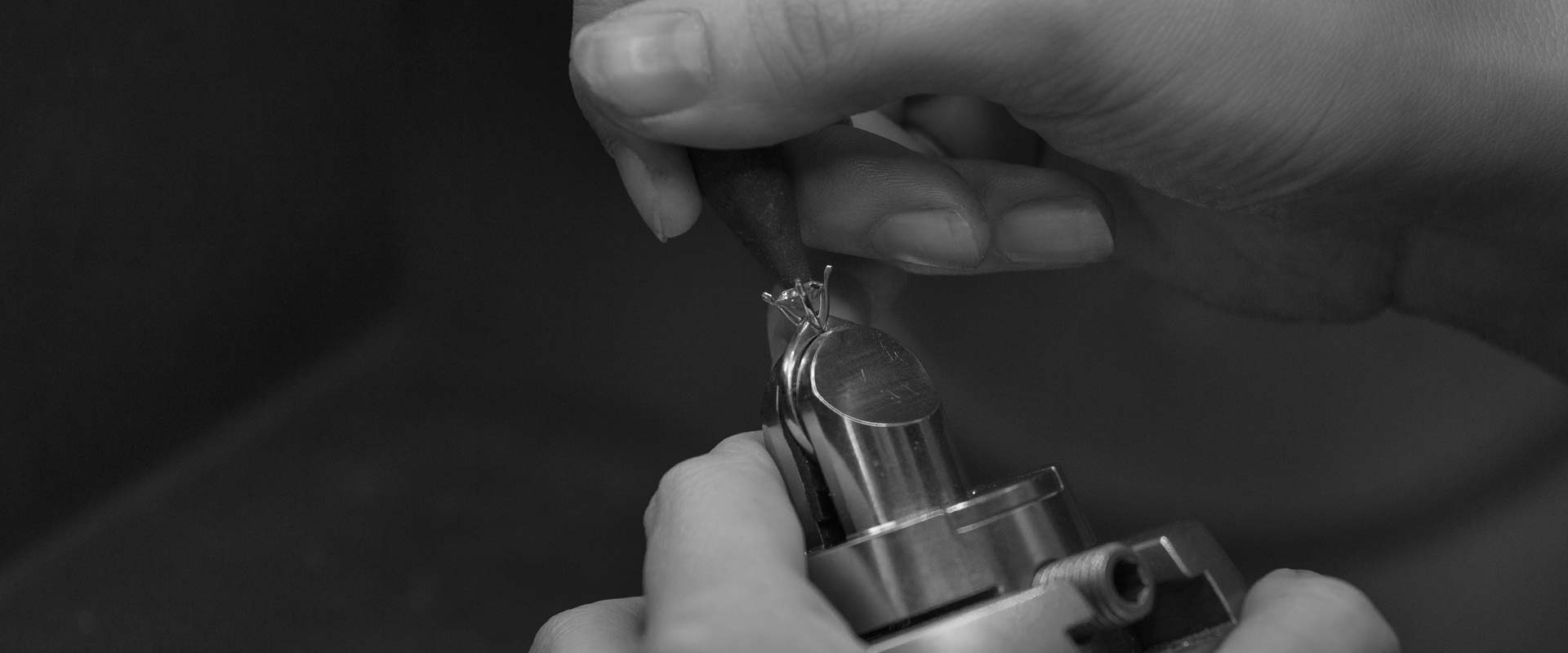 "It's an honour to become part of a client's story," she says. "Buying an engagement ring is possibly one of the most thought-out decisions someone will ever make and it's important never to lose sight of that.
"ROX engagement rings are designed in-house and hand crafted at our London workshop where hours of thought and consideration go into creating stunning pieces designed to last a lifetime.
"Only one per cent of the diamonds we see actually make it into each handcrafted design, with expertly trained diamond specialists finding the best in cut, colour and clarity to create mesmerising designs that will forever sparkle and shine."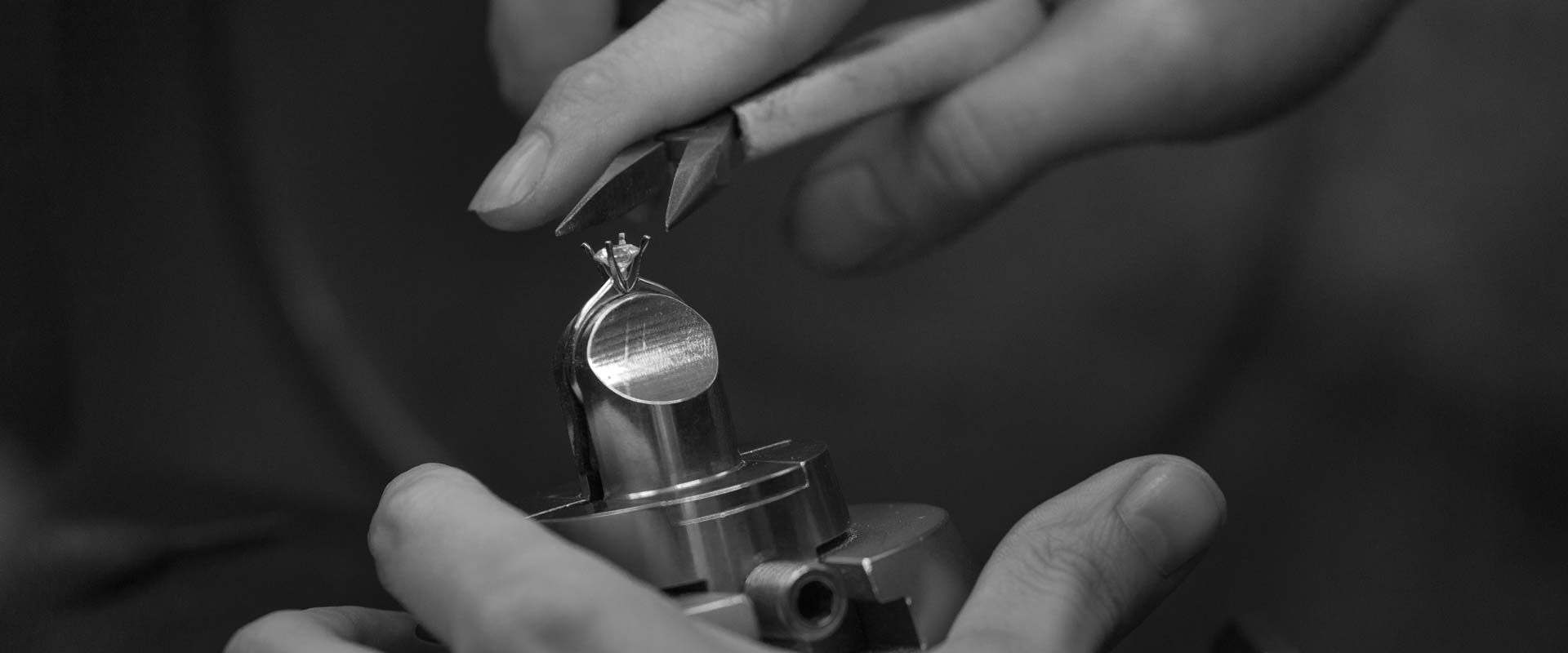 As engagement ring styles continue to evolve, there is an increasing demand for modern and forward thinking pieces. Crisscut® diamonds – exclusive to ROX – are increasing in popularity for couples keen to opt for something a little different without losing a traditional feel.
"The beauty of engagement ring design is that although there is a really traditional aspect there is also the chance to transform classic styles with modern technology," Donna adds. "It's important to find a ring that captures the style and personality of the person wearing it so it's important that designs continue to evolve to allow this. Crisscut® diamonds are a great example of the evolution of engagement rings.
"Cut using advanced technology, the Crisscut® boasts 85 facets which optimise reflection of light, intensifying brilliance. A combination of long and short crisscross facets create a feeling of length and depth within the stone, highlighting its natural beauty.
"Packed with staggering elegance this exclusive design is a celebration of character and individuality – perfect for couples looking for something a little different. It's a modern classic, something quite special."
Creating heirlooms of the future isn't something that can be done in a blink of an eye. Dedicated master craftsmen spend hours finishing each individual rings to ensure perfect symmetry and a refined look. From setting the gem by hand to going the extra mile and polishing the inside of the head of the ring, they continually strive for perfection to create unforgettable rings.
In a world where the pace of life is continually increasing and products are designed and sold in what seems like an instant, the engagement ring is almost like a charm out of time. Not simply produced in the blink of an eye an engagement ring is proof that good things really do come to those who wait.
For more about our engagement rings and the 5Cs visit www.rox.co.uk