MARRY ME AW13
22nd November 2013
As important moments in life go, the marriage proposal is up there. Finding the right partner, the right moment and the right response is something we realistically, can't help with. Getting the right diamond engagement ring, however, is just what we're here for.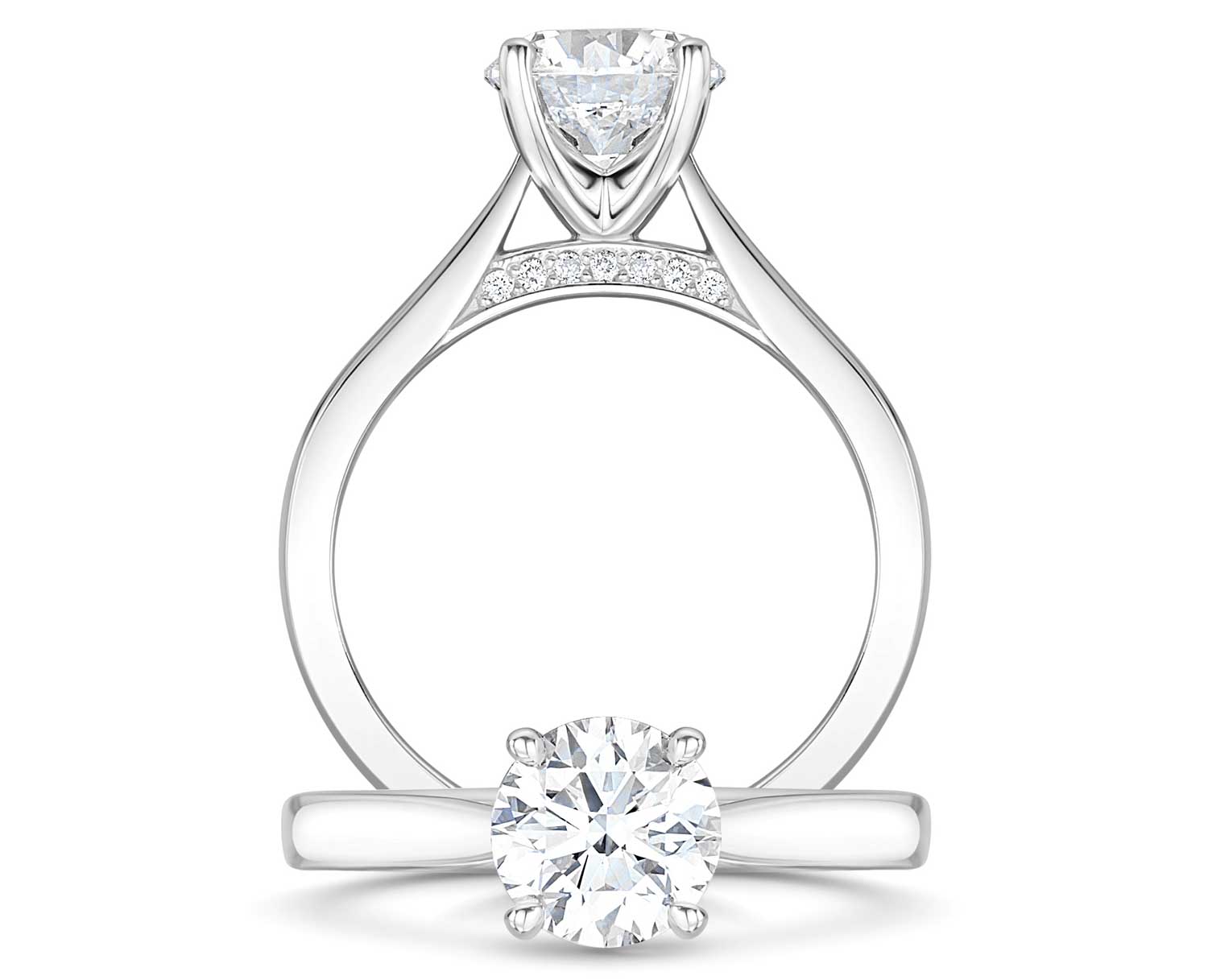 SOLITAIRE
While solitaire engagement rings are the most popular choice for brides-to-be, there is nothing ordinary about this stunning single-stone design. Seen as the classic style of engagement ring, from the sparkling round brilliant to modern emerald cut, the solitaire diamond is simple but striking and comes in a variety of shapes and sizes.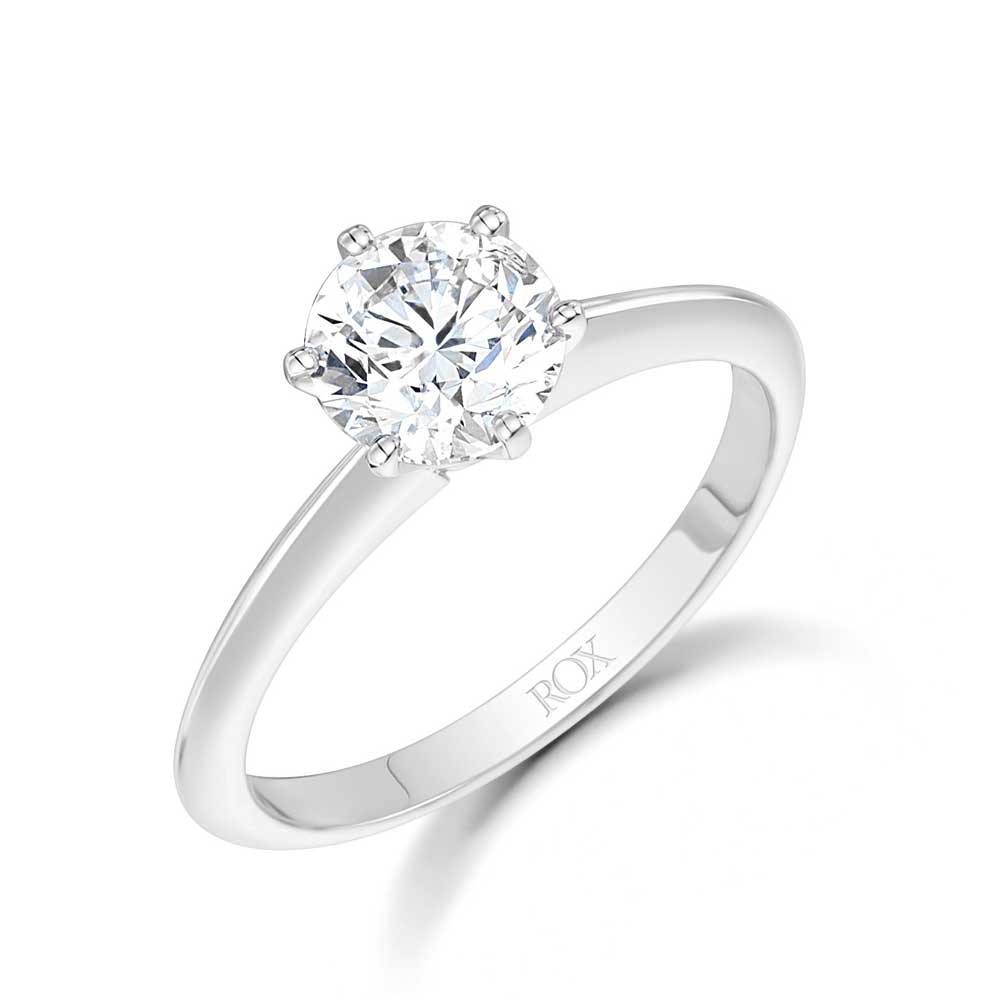 ROX Adore Diamond Ring
57565 | from £995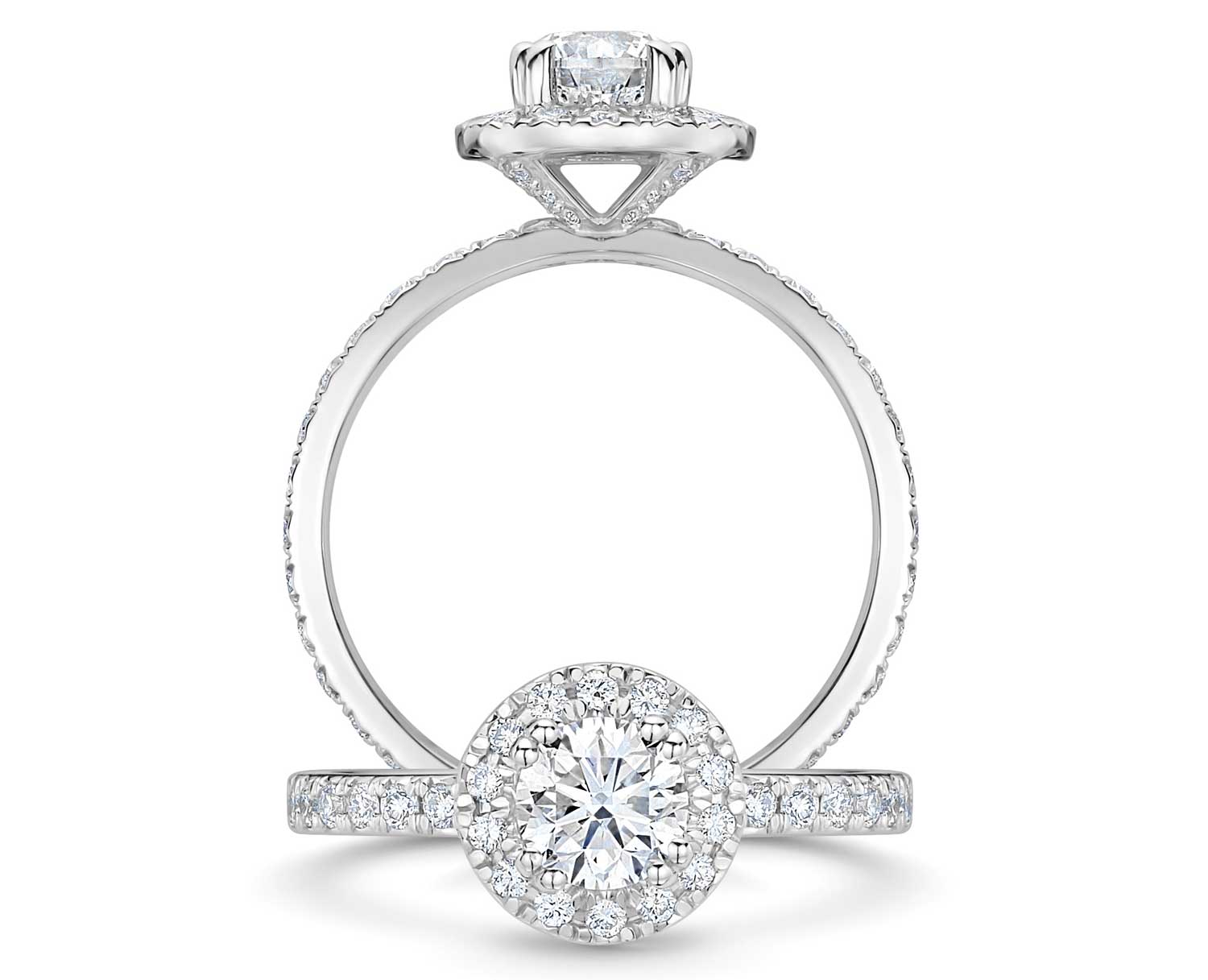 HALO
The halo style diamond engagement ring has its roots in the heirloom ring you might find in your grandmother's jewellery box. While bigger and bolder than a classic solitaire, this vintage style is currently trending and completely of the moment. Outlining and circling the centre stone beautifully the halo design enhances and expands the appearance of the centre diamond in many ways, making the centre stone look more brilliant. Virtually all shapes and sizes of centre diamonds may be accented with a halo.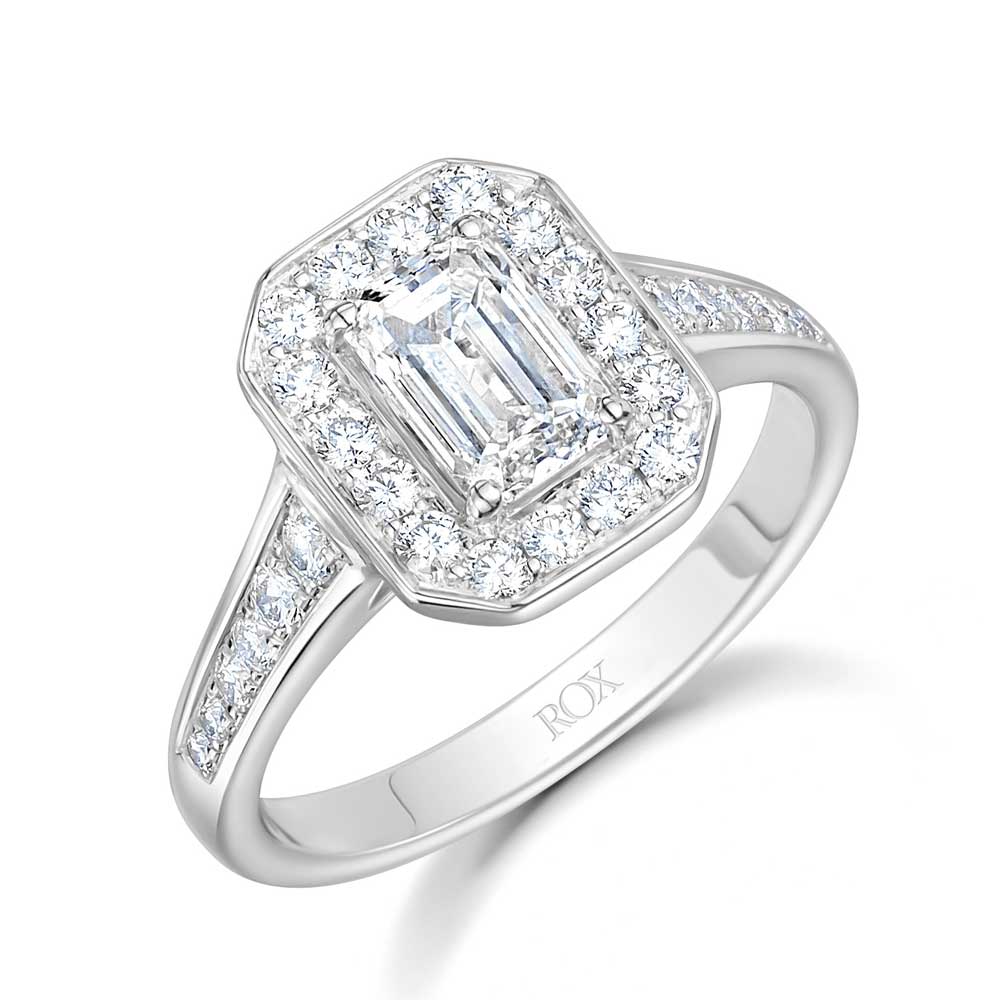 ROX Vintage Diamond Ring
56942 | from £2,995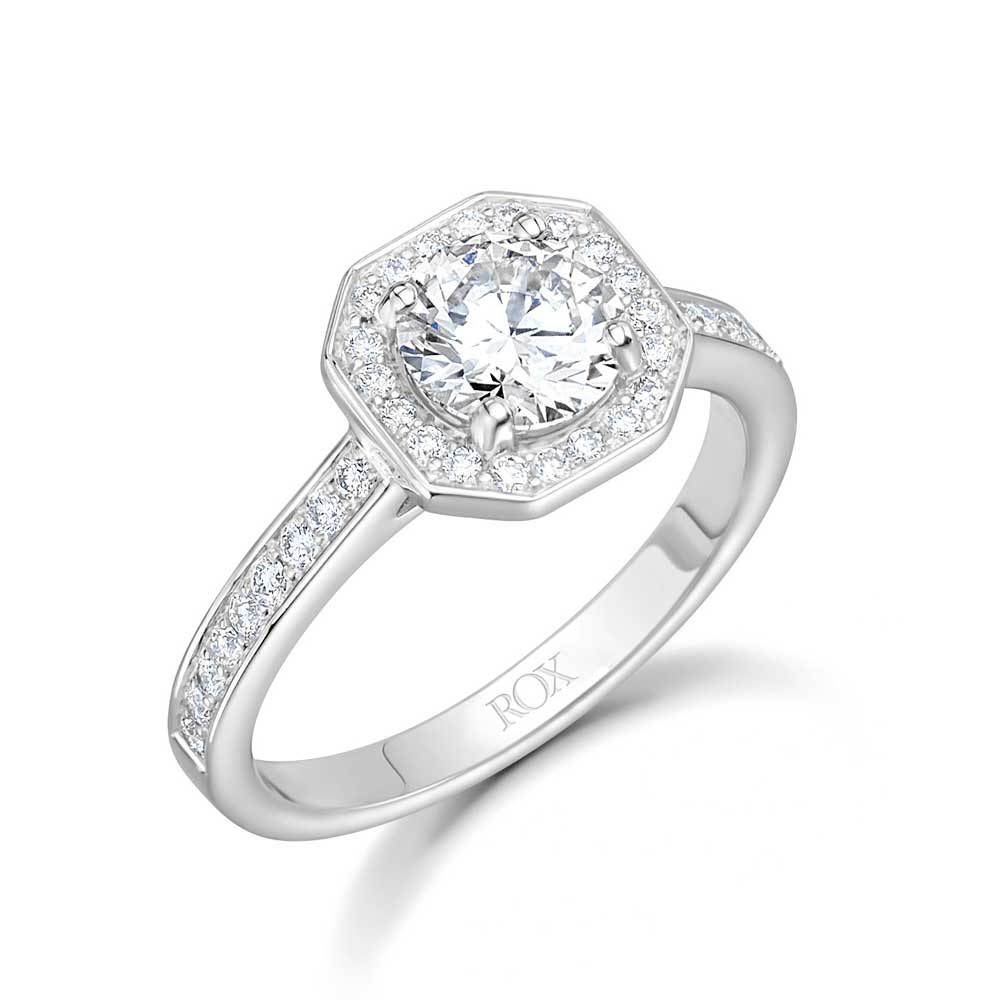 ROX Vintage Diamond Ring
56675 | from £2,095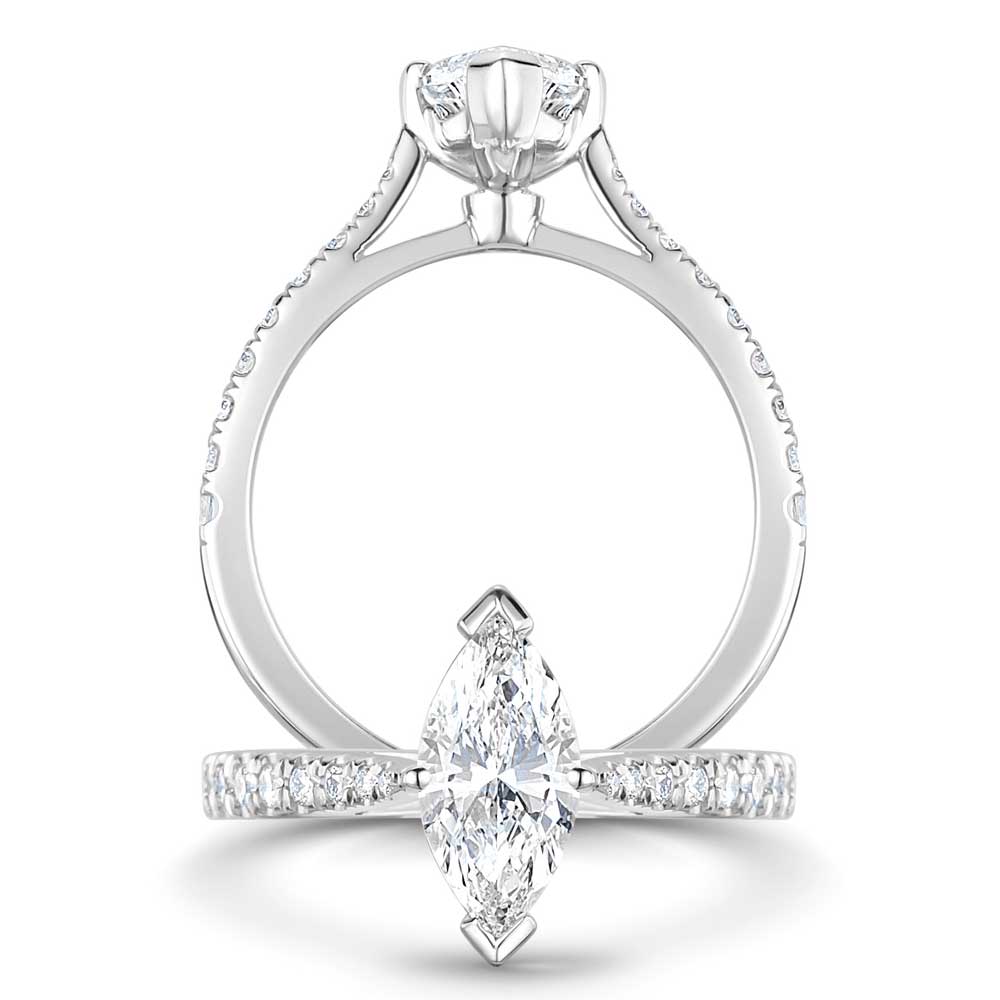 PAVÉ
Pavé engagement ring settings provide a perfect complement to a centre diamond. Adding size and brilliance to the centre diamond, pavé can also make the overall appearance of the engagement ring more impressive and radiant. When it comes to selecting a centre diamond for an engagement ring with a pavé band, round brilliant or princess cut diamonds are typically chosen, although most diamond shapes can be used.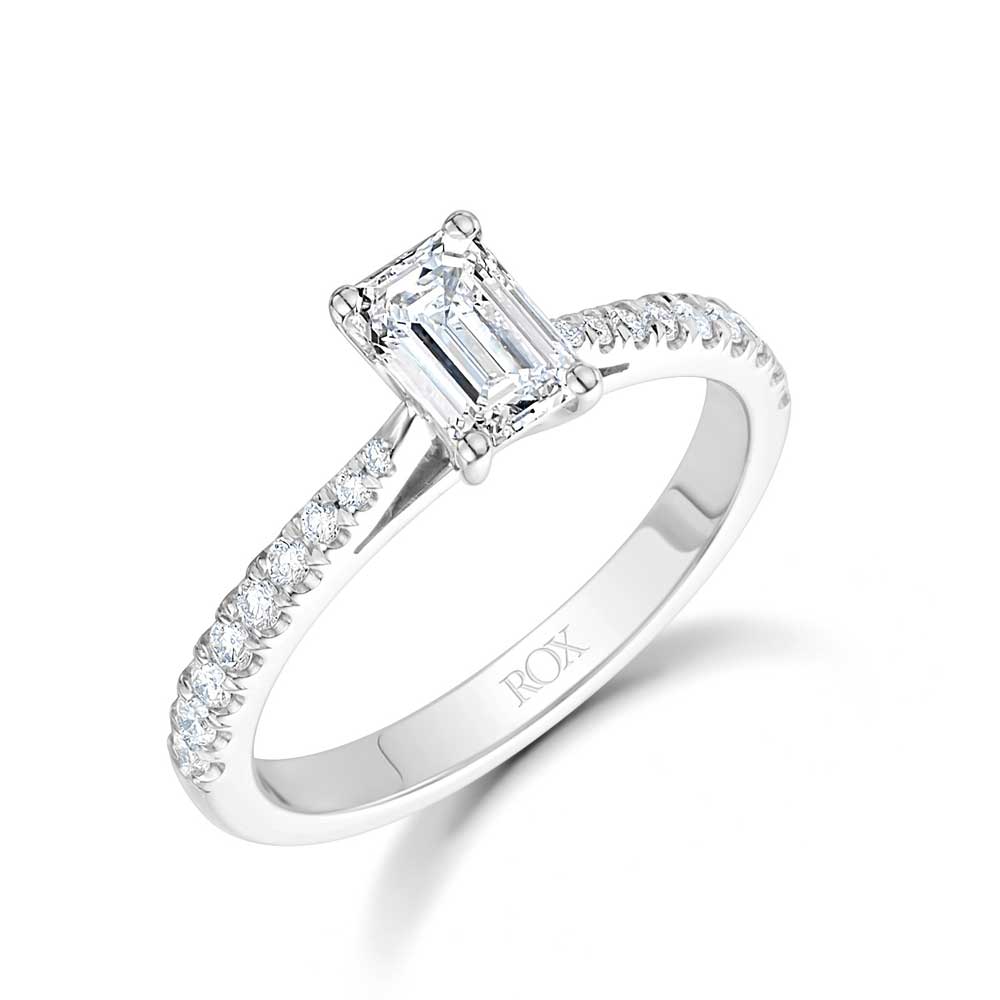 ROX Classic Pavé Diamond Ring
56023 | from £2,150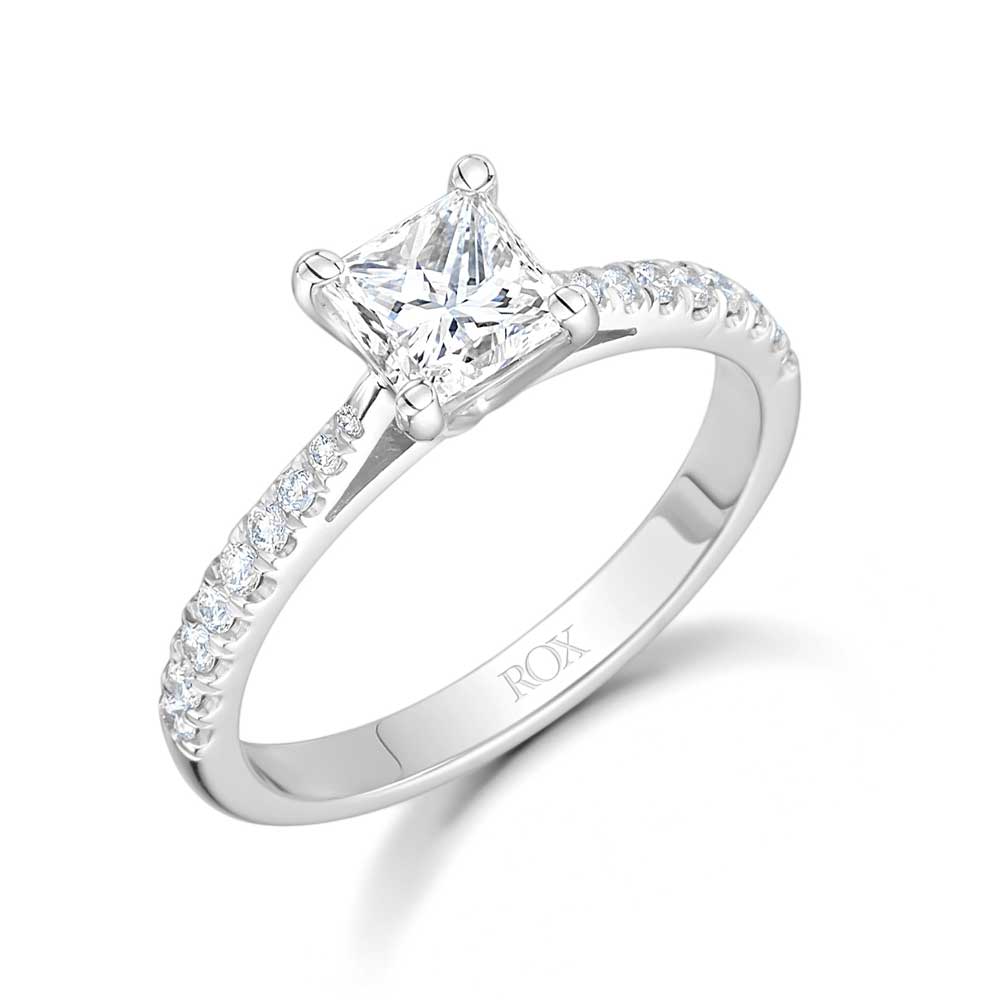 ROX Classic Pavé Diamond Ring
56955 | from £2,350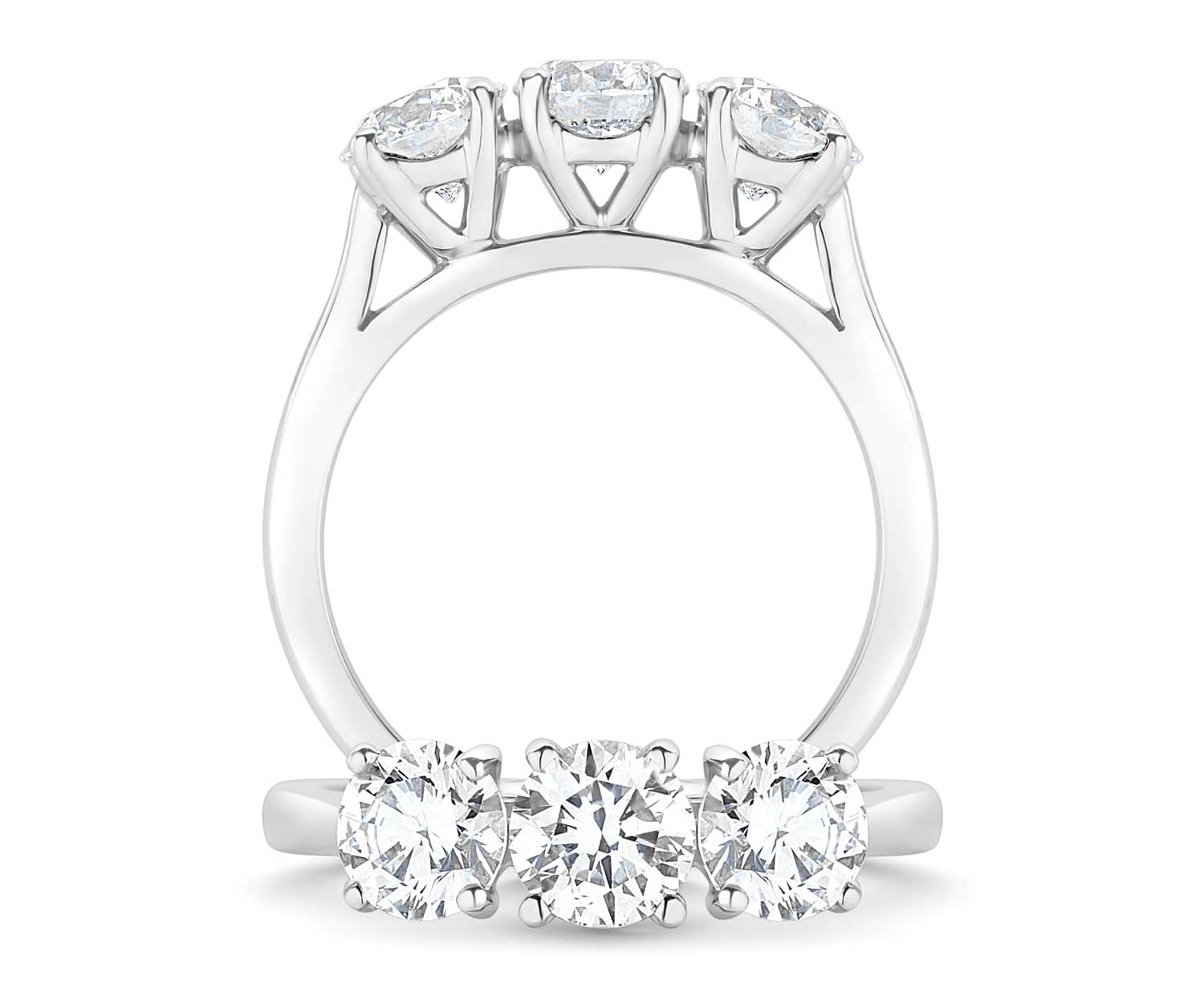 TRILOGY
Trilogy diamond engagement rings are beautiful triple stone rings and can have either a traditional style of setting or a very contemporary feel. Signifying a lifetime of love and lasting relationship, diamond trilogy engagement rings make a beautiful alternative to the traditional solitaire engagement ring.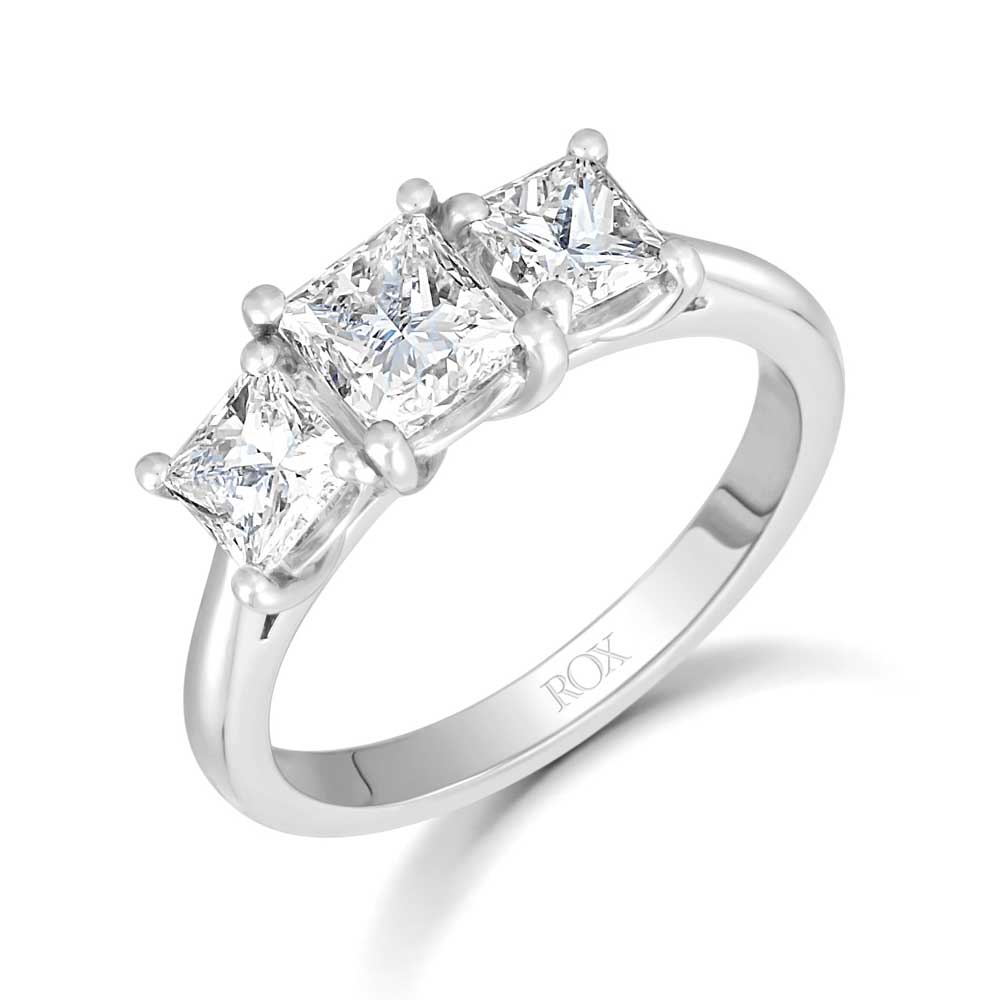 ROX Classic Diamond Ring
51148 | from £3,695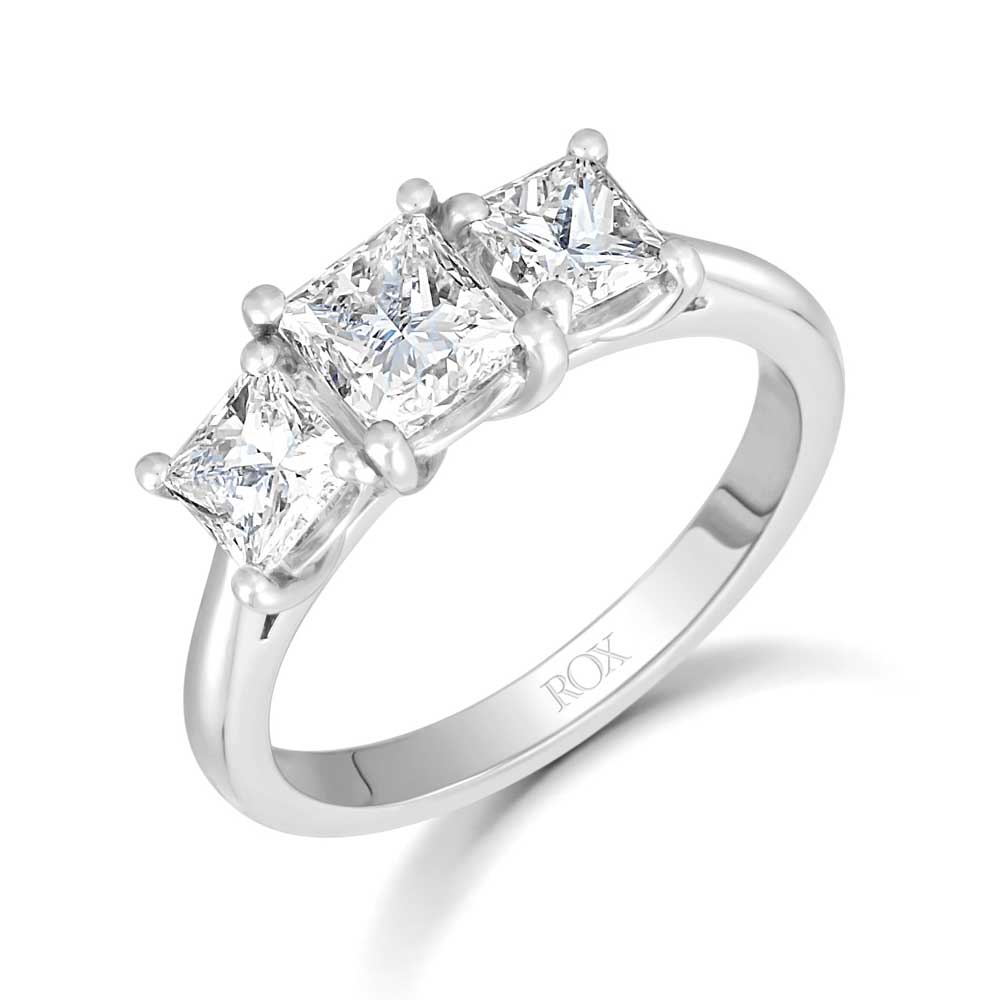 ROX Classic Diamond Ring
51789 | from £5,995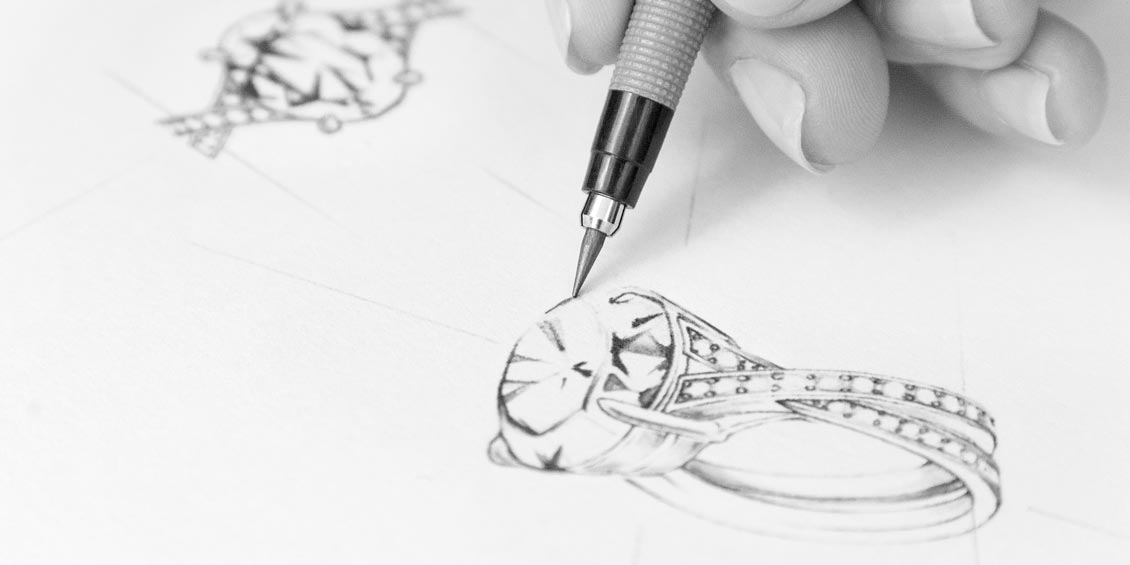 Have you ever wondered what it would be like to design an engagement ring? At ROX, we can make this dream come true thanks to our bespoke engagement ring design service. If you haven't found the ring you love in our boutiques, we can help you build an engagement ring from design through to creation to signify your love.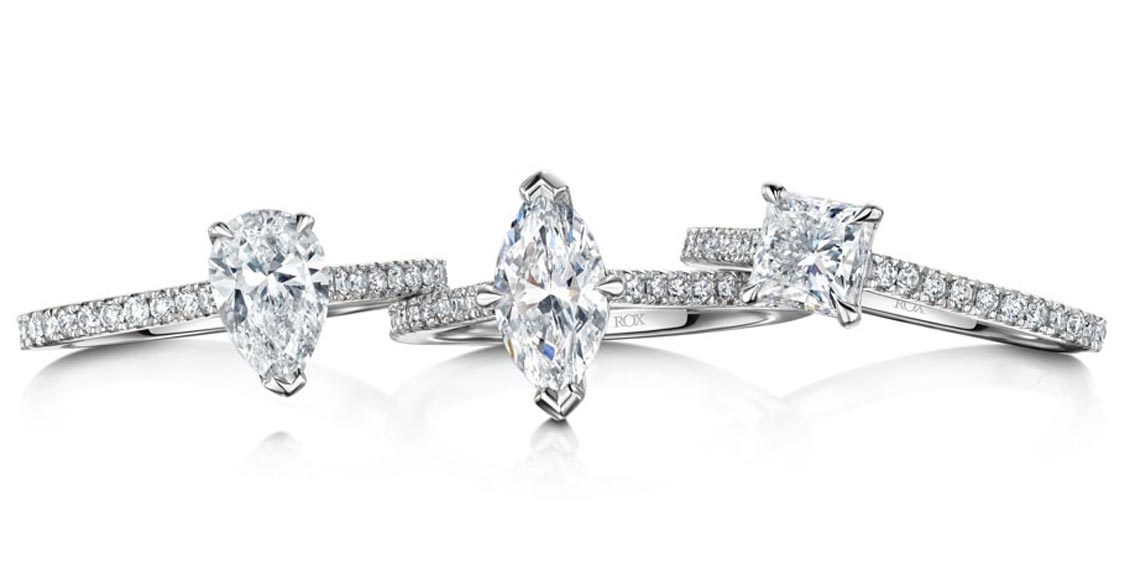 Let us help you capture your story – your past, present and future – with the perfect diamond engagement ring. We carefully handpick each diamond for its superior cut, presence and above all beauty. The remarkable quality of our diamonds is behind everything we do and it's reflected in our DNA.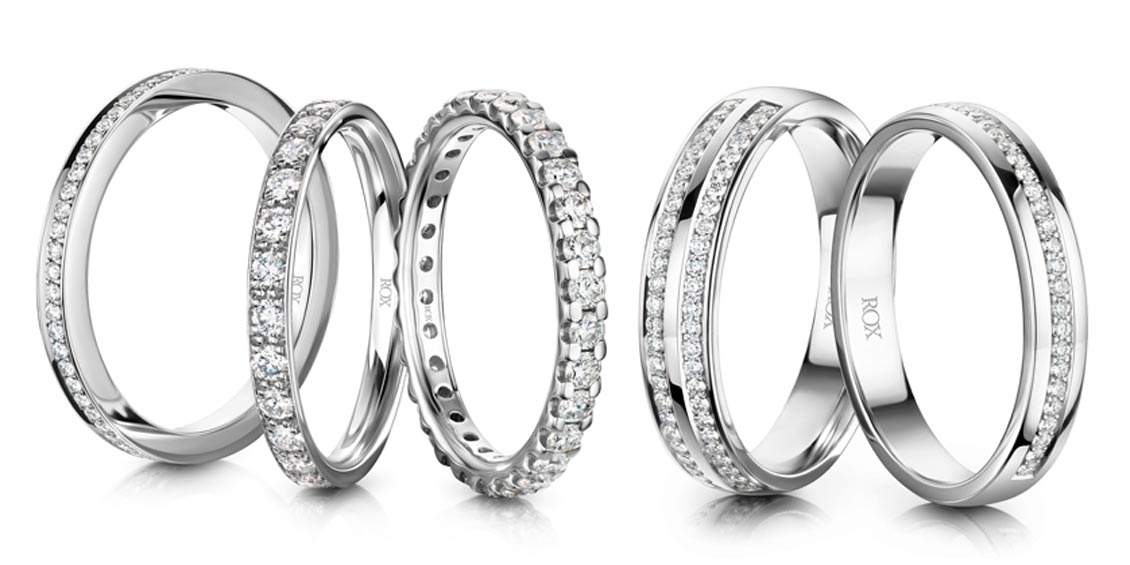 Saying 'I do' is one of life's most exciting and romantic moments. Let us help you celebrate with beautiful wedding rings that tell your love story. With an extensive range of wedding bands, you're sure to find the one to begin your life together.