RINGING THE CHANGES
24th October 2018
It almost seems wrong to talk about something as fickle as fashion when you're looking to buy a piece of jewellery that you should love for a lifetime. However, we are all swayed in some way by what we see on celebrities or the eye-catching displays in the window of a jeweller. Thanks to Meghan Markle this year was all about the three stone ring but what's next year going to bring?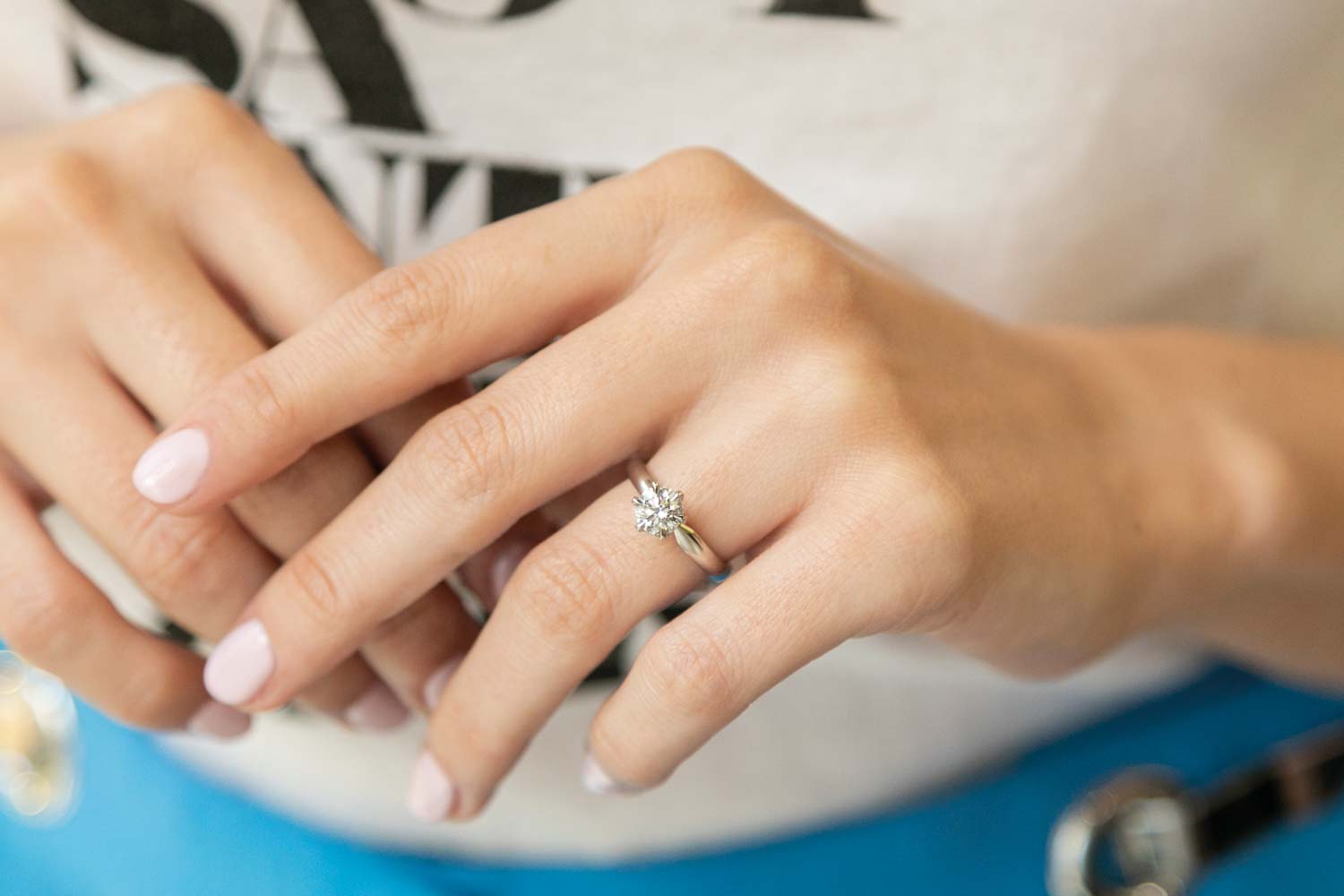 Think of an engagement ring and the first thing that more than likely springs to mind is a glistening round brilliant cut. The ultimate symbol of the proposal, the round brilliant cut has long been the most popular engagement ring style for decades and this season is no exception. The six claw solitaire is one of the most popular engagement ring trends of the season and it doesn't get more perfect than a six-claw brilliant cut. A classic celebration of love in all of its glory, the beauty of a solitaire round cut lies in its brilliance and unbelievable sparkle.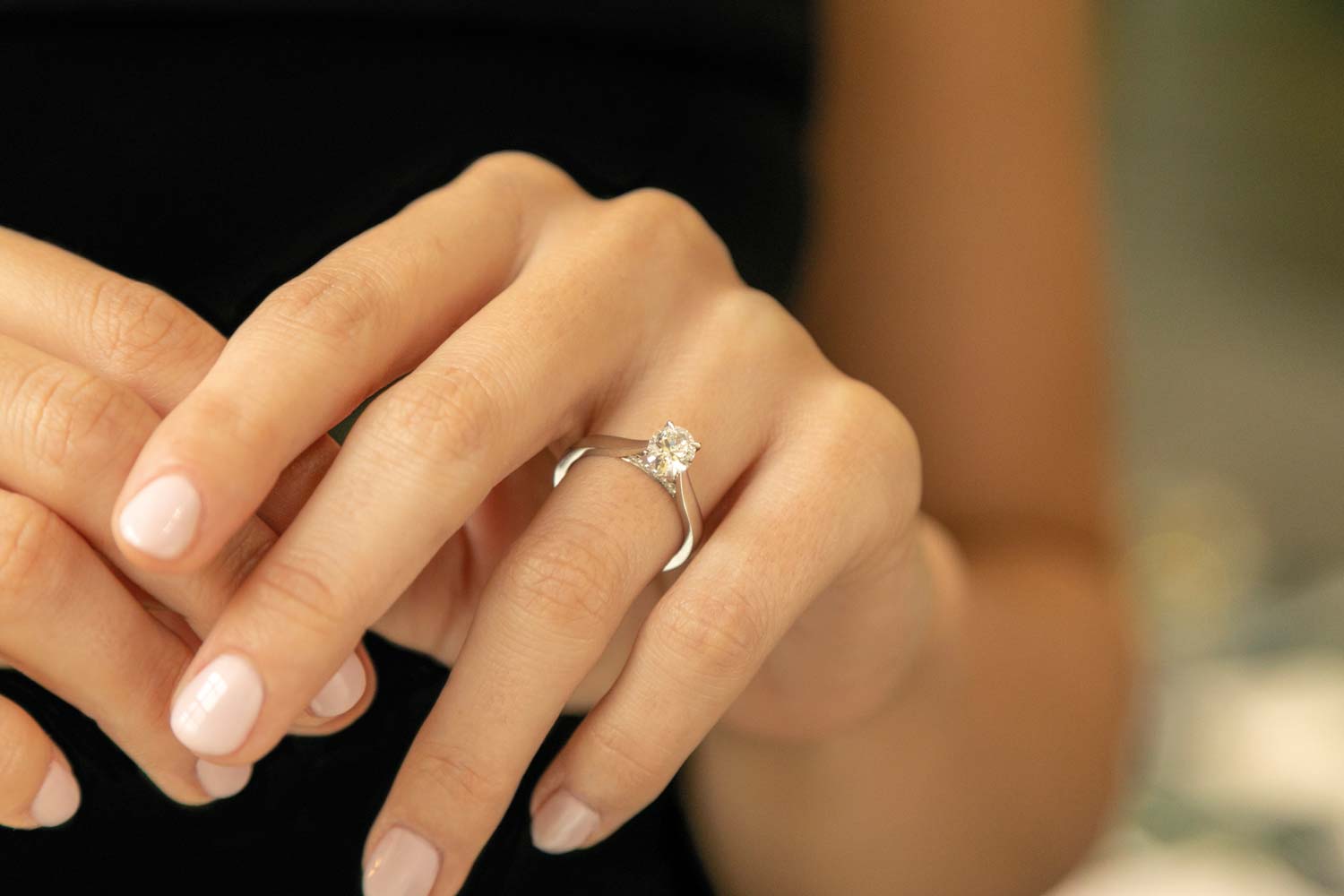 For those looking for an engagement ring that stands out from the crowd without straying too far from the status quo, an elongated cut makes the perfect choice. While the unconventional East West setting may be turning heads, the North South setting never fails to inspire. Oval and marquise cut diamonds are making a real impression this season, exuding a classic appeal while still boasting a unique character. Elongated cuts, such as a solitaire marquise, can look more impressive than a cut of the same carat weight due to its long proportions and excellent spread making it a popular cut for those who dare to dazzle.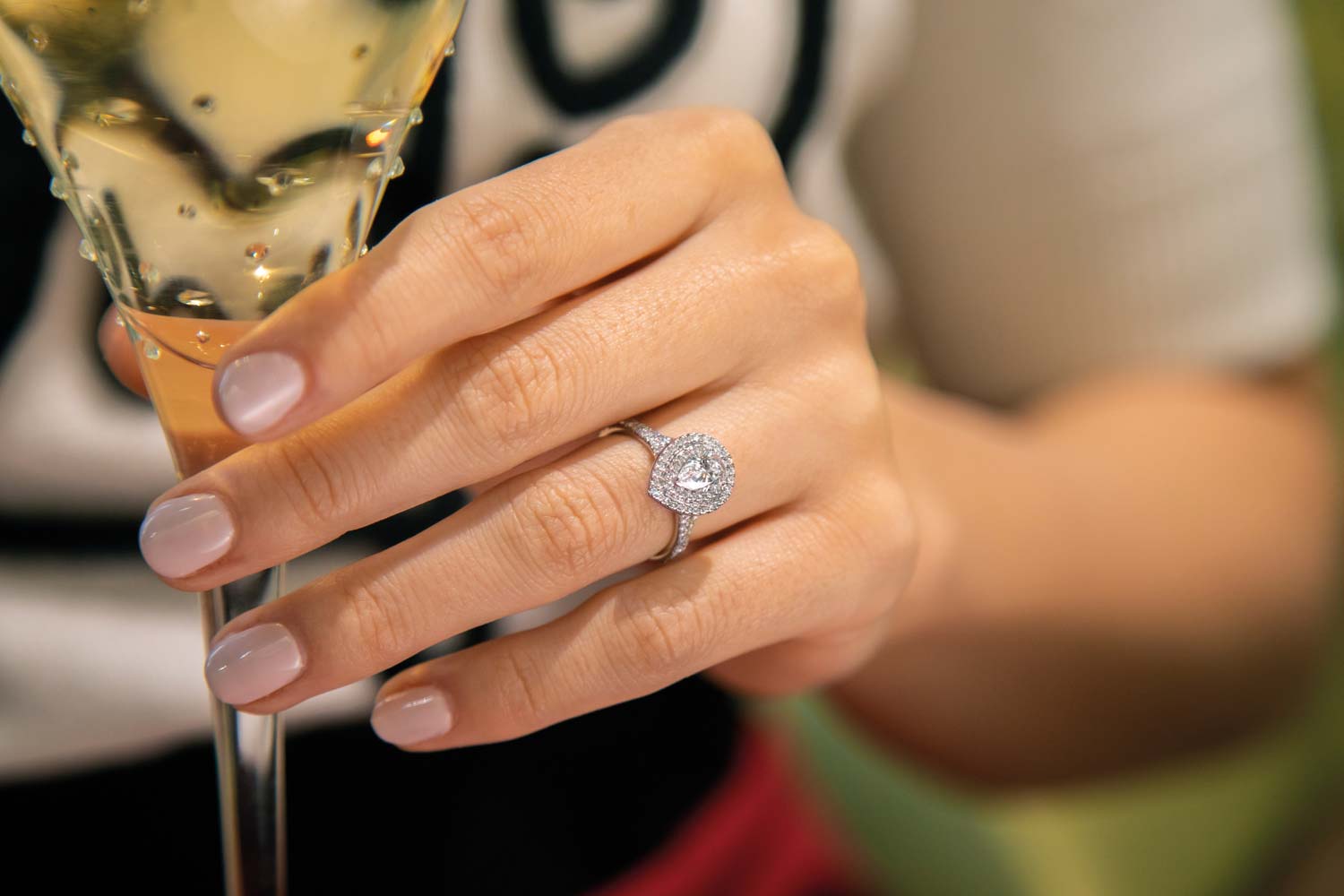 Like it or not the best place to look to gauge what will be popular is in the gossip pages because celebrities spark trends and this year it is all about the unusual cuts. When Ariana Grande got engaged her ring was a 3.03ct pear-shaped diamond that reportedly cost nearly $100,000. Also opting for pear was Paris Hilton. Never one to shy from excess, this particular diamond was a whopping 20ct and was rumoured to cost around £1.5 million. The pear-shaped diamond is one of the more unusual cuts despite its elongated shape being very flattering. If you're thinking of opting for this sort of stone, the Gemmological Institute of America (GIA) recommends checking the stone for symmetry and to pay attention to something called the "bow-tie". This is a dark pattern resembling said neck accessory that can be seen across the width of the stone. In a good stone, the bow-tie should be minimal; the darker it is the more it detracts from the face-on appearance of the stone. You might not be able to avoid it altogether but make sure it is subtle.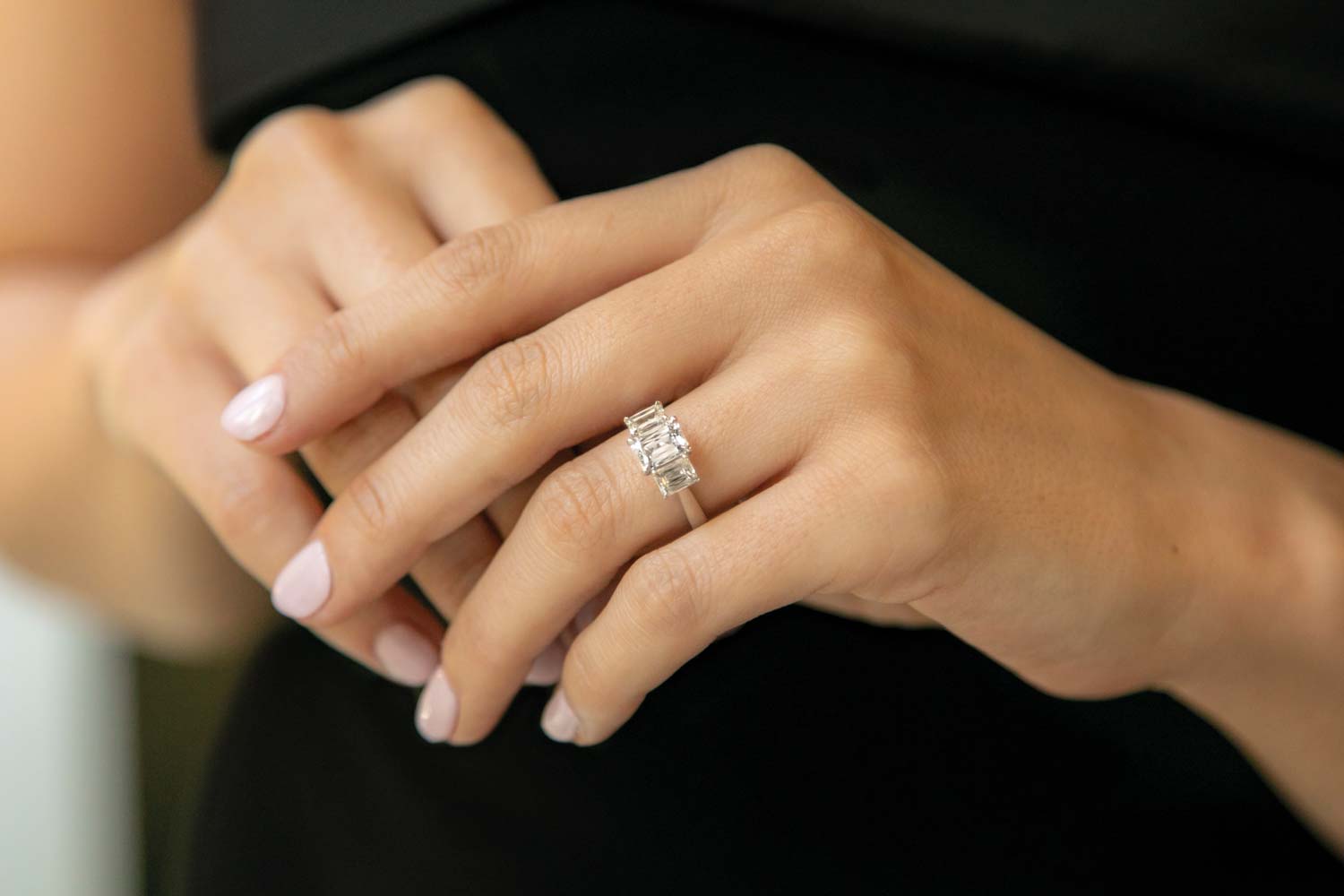 The three-stone engagement ring is continuing to enjoy a moment in the spotlight and there's one woman to thank for that – Meghan Markle. Since the now Duchess of Sussex announced her engagement to Prince Harry with her bespoke ring demands soared for the trilogy cut and shows no sign of slowing down. Three-stone engagement rings celebrate a truly momentous concept – the passing of time. Each stone represents the past, present and future with the centre stone often being the biggest in honour of sharing the current moment with a loved one. Yes the "Meghan sparkle" effect may have played a part in the surge of popularity for this cut but its symbol as an emblem of commitment will never fade.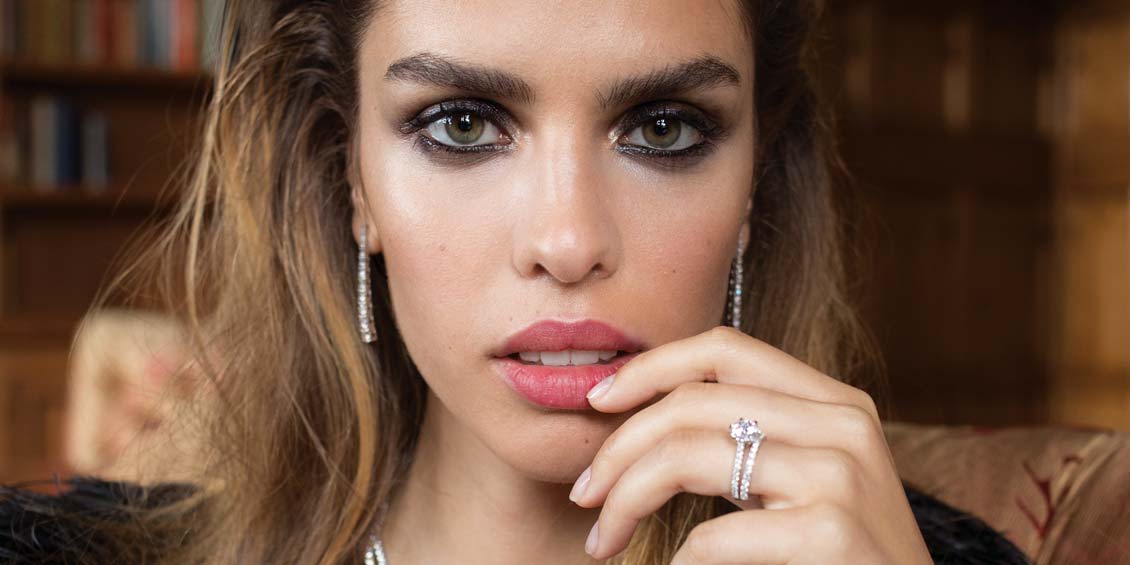 Step into a world of Diamonds & Thrills with the latest edition of ROX Magazine.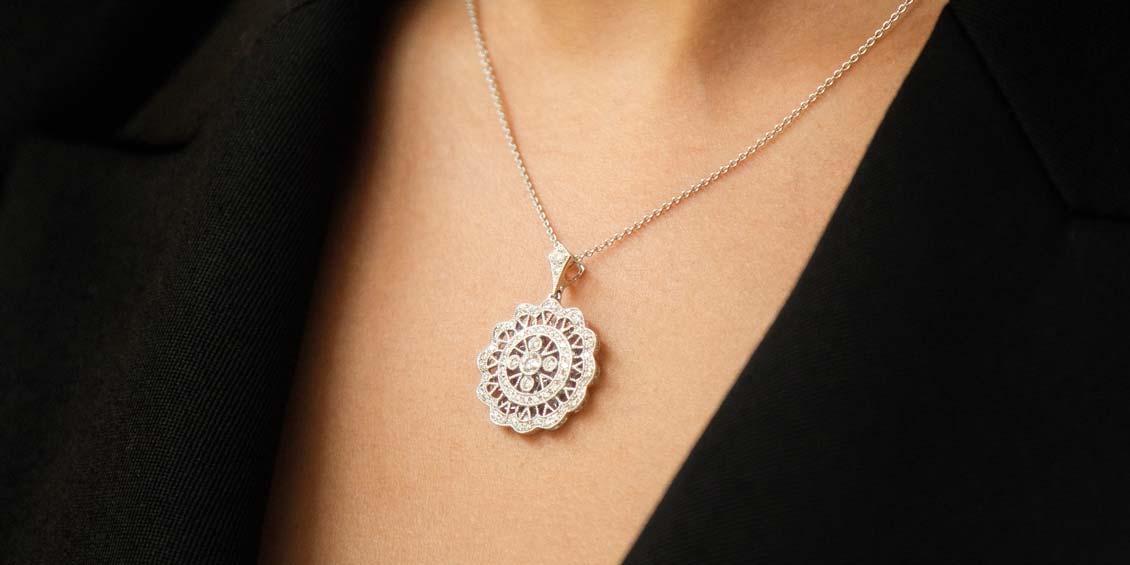 Whether you're in the mood for a cocktail (ring that is) or simply want to embrace timeless glamour, there are plenty of ways to give make your jewellery look an AW18 makeover.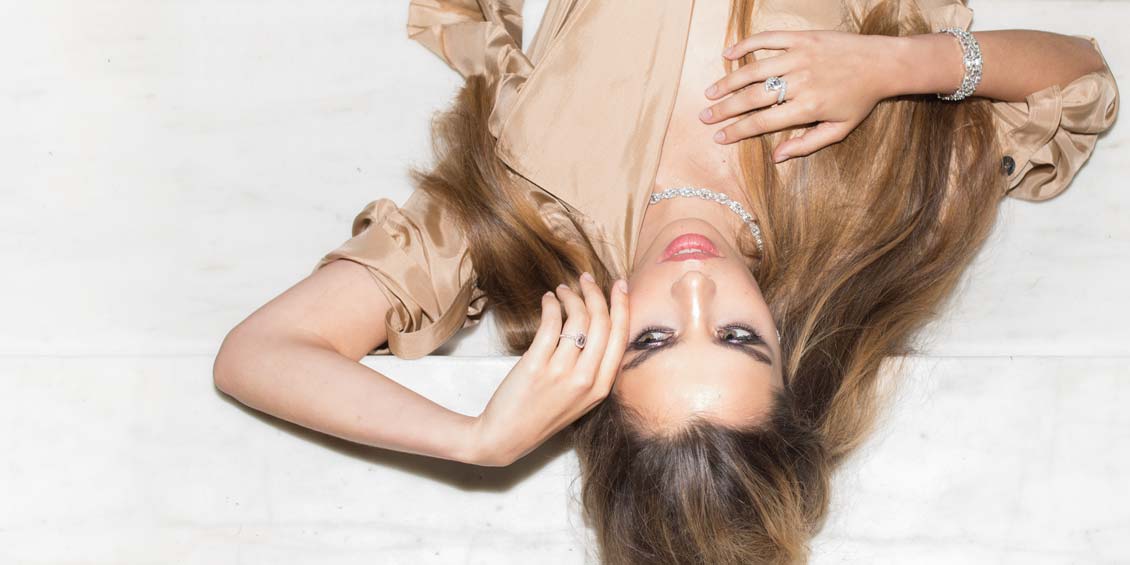 A celebration of the ROX Woman who feels deeply, loves fiercely and is armed with audacious ambition.