HUBLOT CLASSIC FUSION
INDEPENDENT STYLE
22nd September 2017
Dynamic and forward thinking Hublot is a champion of the art of fusion. Not content with sticking with the status quo it is a brand that hasn't shied away from change, instead choosing to embrace the evolution of watch design. Innovation is at the heart of Hublot's core values and its pioneering approach to master craftsmanship has secured its reputation as a creative force.
The Classic Fusion Italia Independent is the perfect showcase of how forward thinking collaborations can wield truly stylish results. Created in partnership with Italia Independent and Lapo Elkann, the collection is not only a creative endeavour but also a celebration of eternal style.
When looking through the collection it is clear that Mr Elkann, hailed as being the world's most elegant man, has made a mark on its design. The bespoke pieces are almost a mirror image of his infectious style, with respected Italian tailor The House of Rubinacci bringing each timepiece to life with truly beautiful fabrics.
The House of Rubinacci holds the most beautiful collection of fabrics in its archives. It was here, in the more than 60,000 square metres of precious houndstooth, tweeds and other cloths that Hublot and Lapo Elkann found a collection of tartans – squared coloured wool weaves from the seventies – that they brought back to life by including them in the Classic Fusion as a chronograph. The dial and straps have been made using these precious fabrics to offer this range of 45 mm timekeepers an end result that is the epitome of elegance.
Filled with timepieces that stand out from the crowd, each luxury watch is designed for a man who is proud to wear his style on his sleeve. A real showstopper in the collection is this Prince-de-Galles inspired design. A limited edition piece (number one of 100) it is a unique model complete with the Prince-de-Galles Rubinacci fabric dial and strap. The black case with a satin and polish finish frames the beautiful print of the fabric while the black chronograph dial stands out against the backdrop of the dial.
A must for stylish gents and watch collectors alike! For more visit our website or arrange a viewing in your local boutique.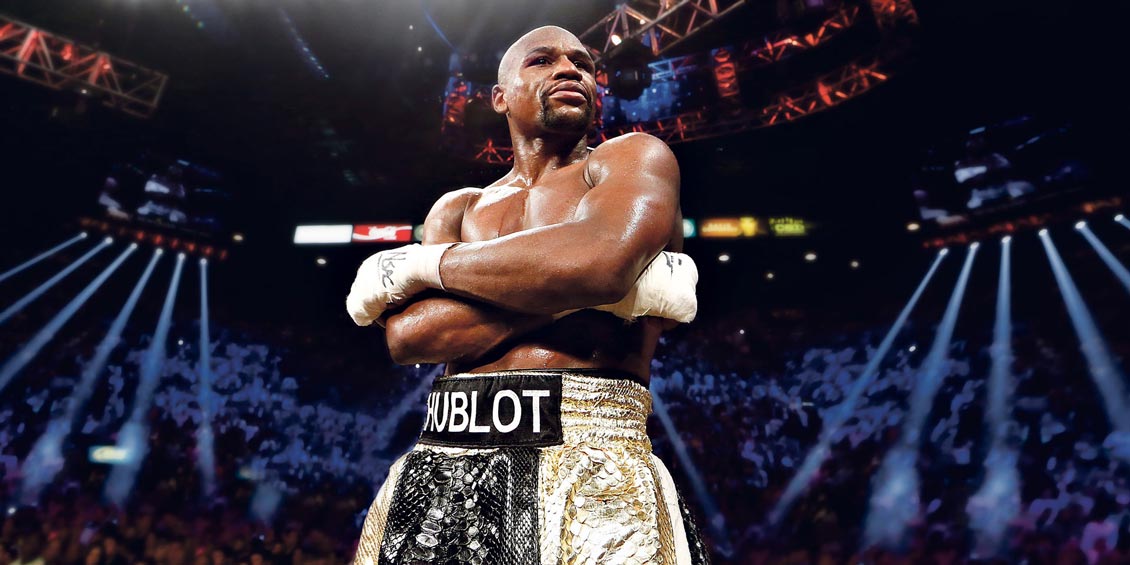 Hublot has proudly announced its second partnership with boxing great Floyd 'Money' Mayweather, the undefeated, 12-time world champion, ahead of his fight against UFC mega-star Conor McGregor this weekend.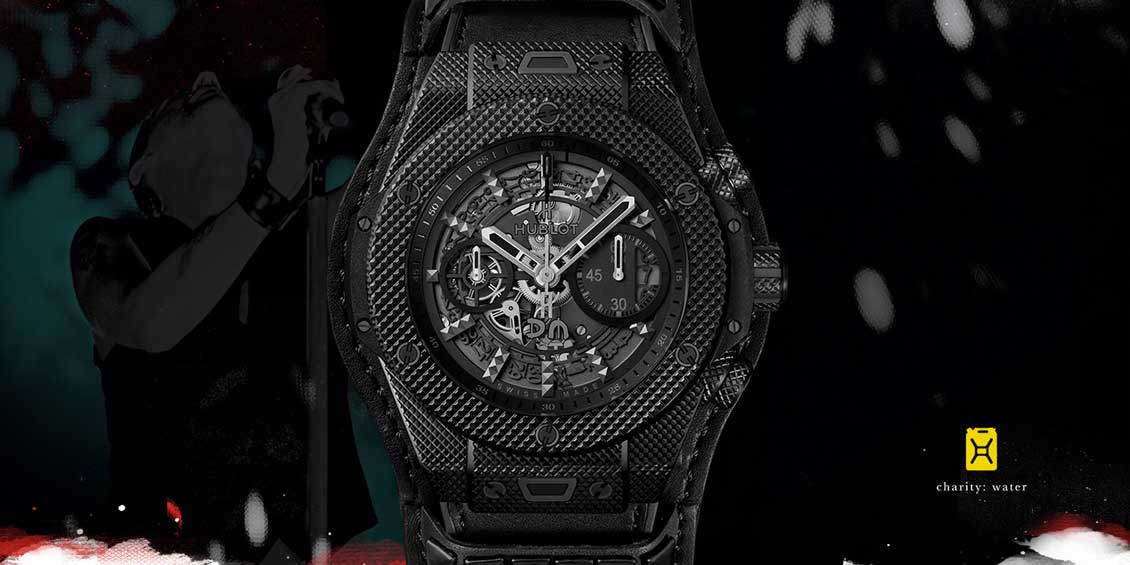 Art and music have always been intrinsically linked. Hand in hand together they have shaped and indeed divided opinion whilst continually taking strides to champion forward thinking ideas. So it is only natural that Hublot has joined forces once again with Depeche Mode to create a limited edition timepiece that is a master of both style and substance.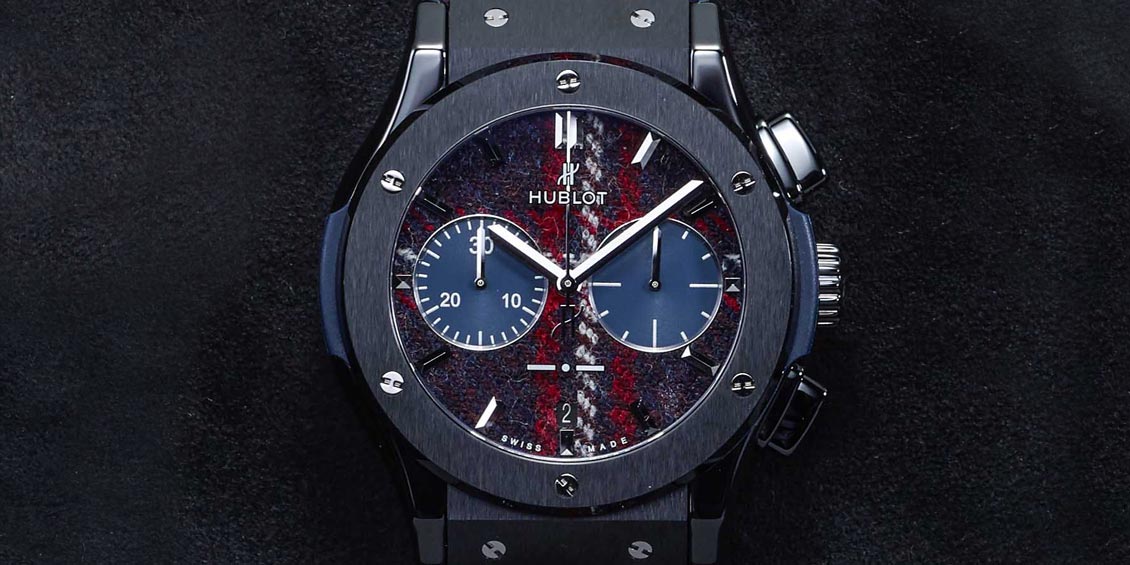 Hublot has always been a brand proud to stand out against the crowd. It has boldly defied convention and pushed boundaries all in the name of innovation. It is this pioneering determination that has earned Hublot a reputation for its forward thinking approach to horology whilst remaining true to master craftsmanship of watch design.