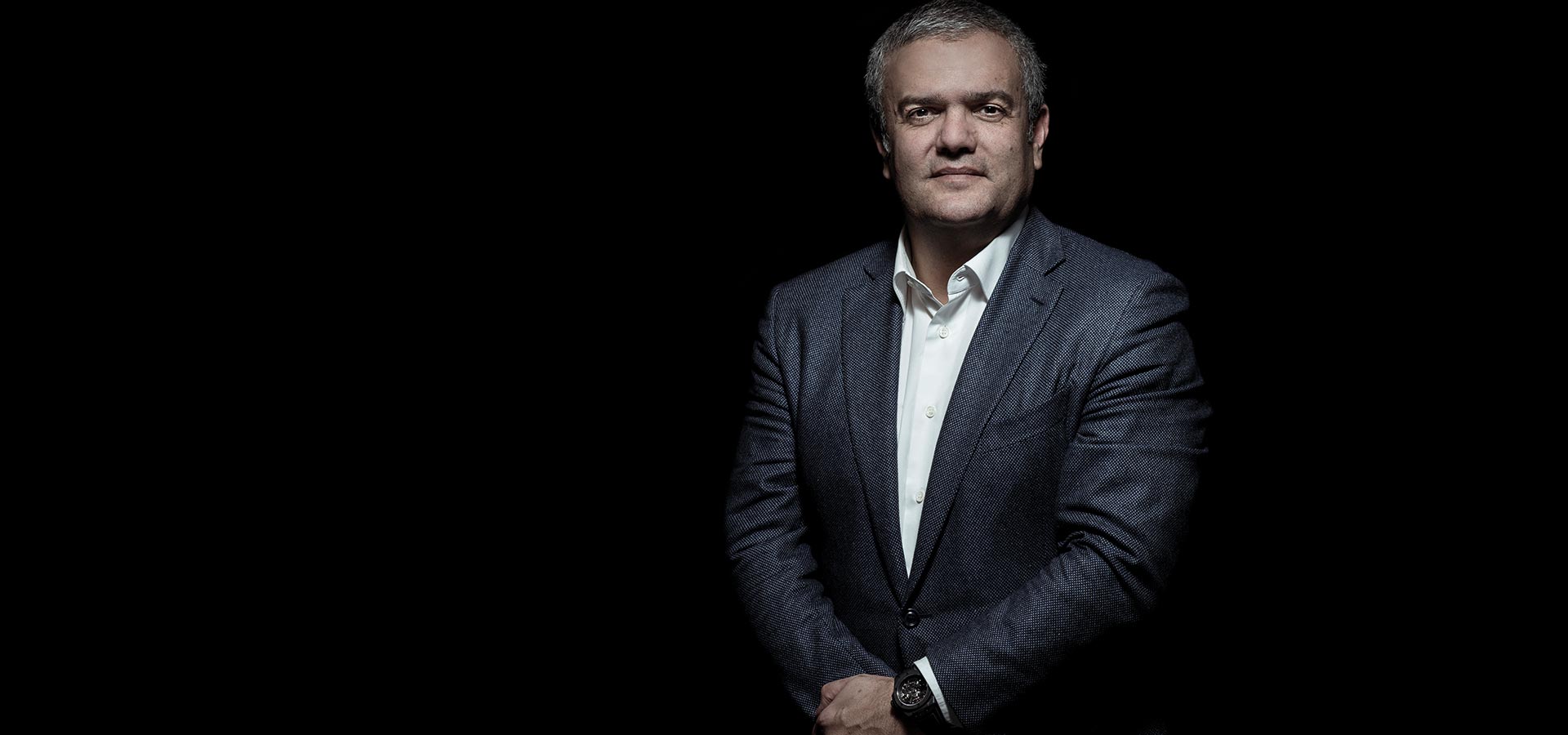 If it's not enough that Usain Bolt, Pelé, Maradonna, Jay-Z, Kobe Bryant, and every Juventus and Chelsea player all wear Hublot proudly, nor that the brand boasts over 750 points of sale (including 70 of its own boutiques), then all it takes is a simple nose around the watchmaker's multistorey pavilion at spring's Baselworld trade fair to appreciate its extraordinary success – a success achieved by a youthful brand, on young (but very wealthy) wrists in a notoriously "mature" marketplace, supplied by venerable brands banking on heritage. Even Rolex next door is calm by comparison, at an event where appointments must be booked months in advance in order to tread a single step beyond the frosty fembots on reception.
"WE NEVER STOP WORKING
ON BOTH NEW IN-HOUSE MOVEMENTS
AND NEW MATERIALS."
No, advancing into the meeting rooms within the Hublot stand at Basel is to realise how wildly popular this brand has become, among retailers, collectors and press alike. Not only does it hustle, bustle and bulge with experts desperate to get their hands on the new launches, but the noise is enough to tell you that passions run high with this particular watchmaker – a watchmaker making a sort of product that's usually discussed in considered, reverent tones around velvet-lined trays and white gloves, not passed boisterously around with the sort of gasps reserved for action films or roller coasters, rather than luxury products.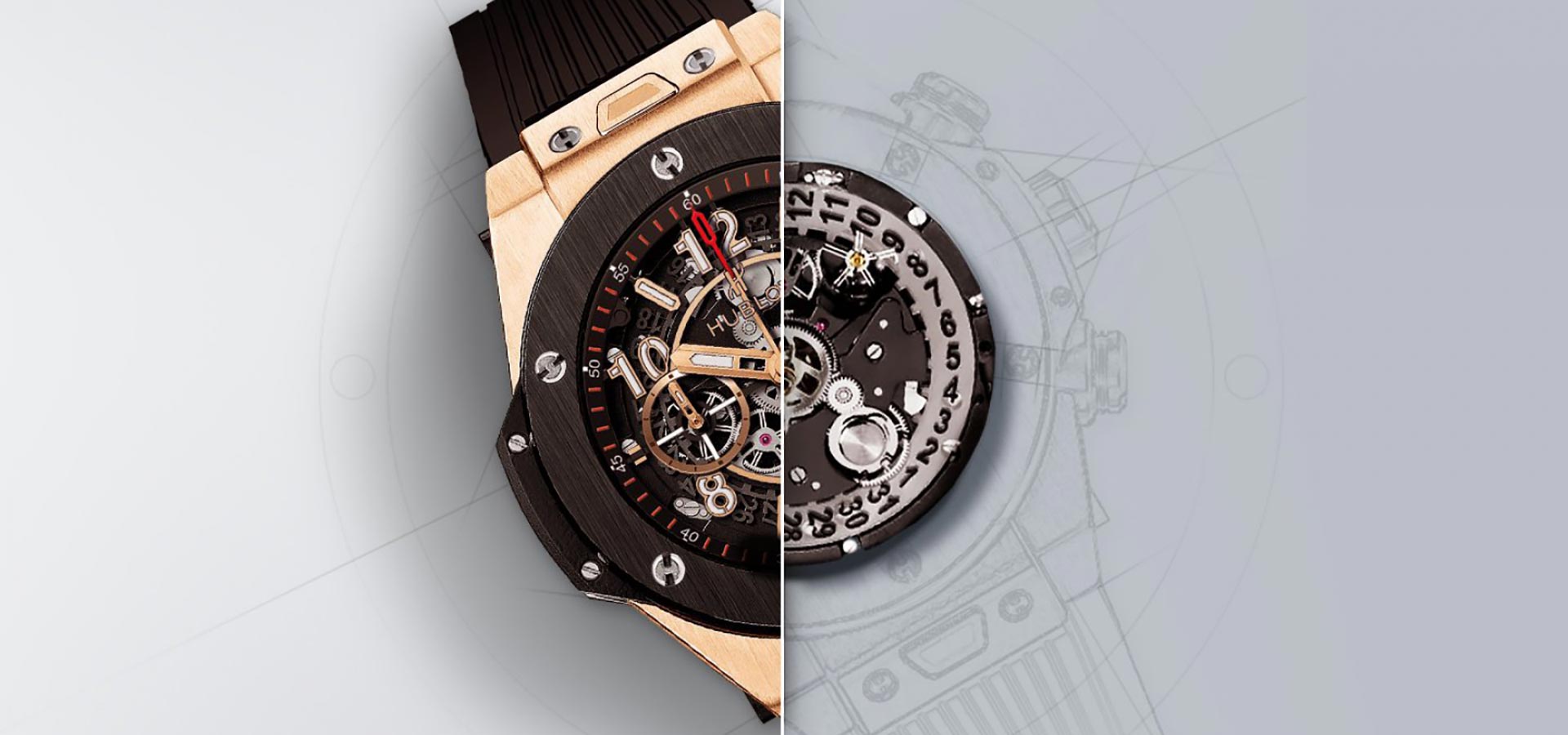 What's more, despite the sheer number of hands clamouring for a horological fondle, what strikes you next is the fact that they are rarely left dissatisfied. The innovation and creativity is prolific (despite each model remaining exclusive and by default feverishly collectable) with traditional Swiss mechanics "fused" to unlikely and futuristic materials, such as carbon-fibre, titanium and ceramic. This year, Hublot has even collaborated with Berluti on a watch whose dial is made using one of the finest but oldest materials going: butter-soft shoe leather.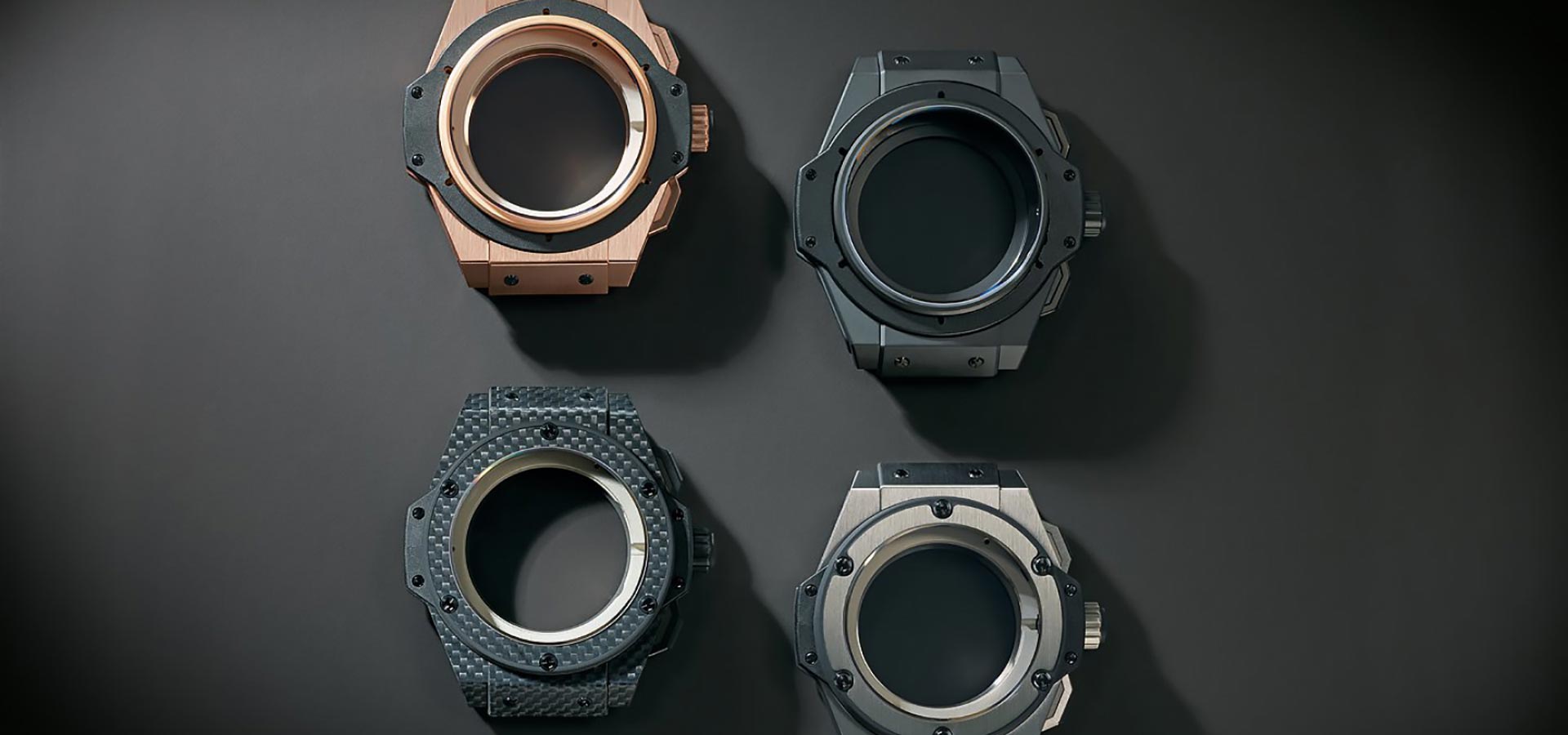 But it goes so much further than just materials. The brand's iconic porthole-shaped case construct is a modular jigsaw puzzle, allowing a mix and match of materials, giving a highly adaptable interplay of shapes and colour. The potential permutations for Hublot's endless stream of limited-edition tributes to sporting or musical legends is, well, endless.
"This is the DNA of our brand," enthuses CEO Ricardo Guadalupe over the hubbub of Hublot's Basel crowd. "'The Art of Fusion' is our motto, as without innovation there is no future. We want all our teams to be creative, to push the boundaries in order for our brand to be first, unique, different."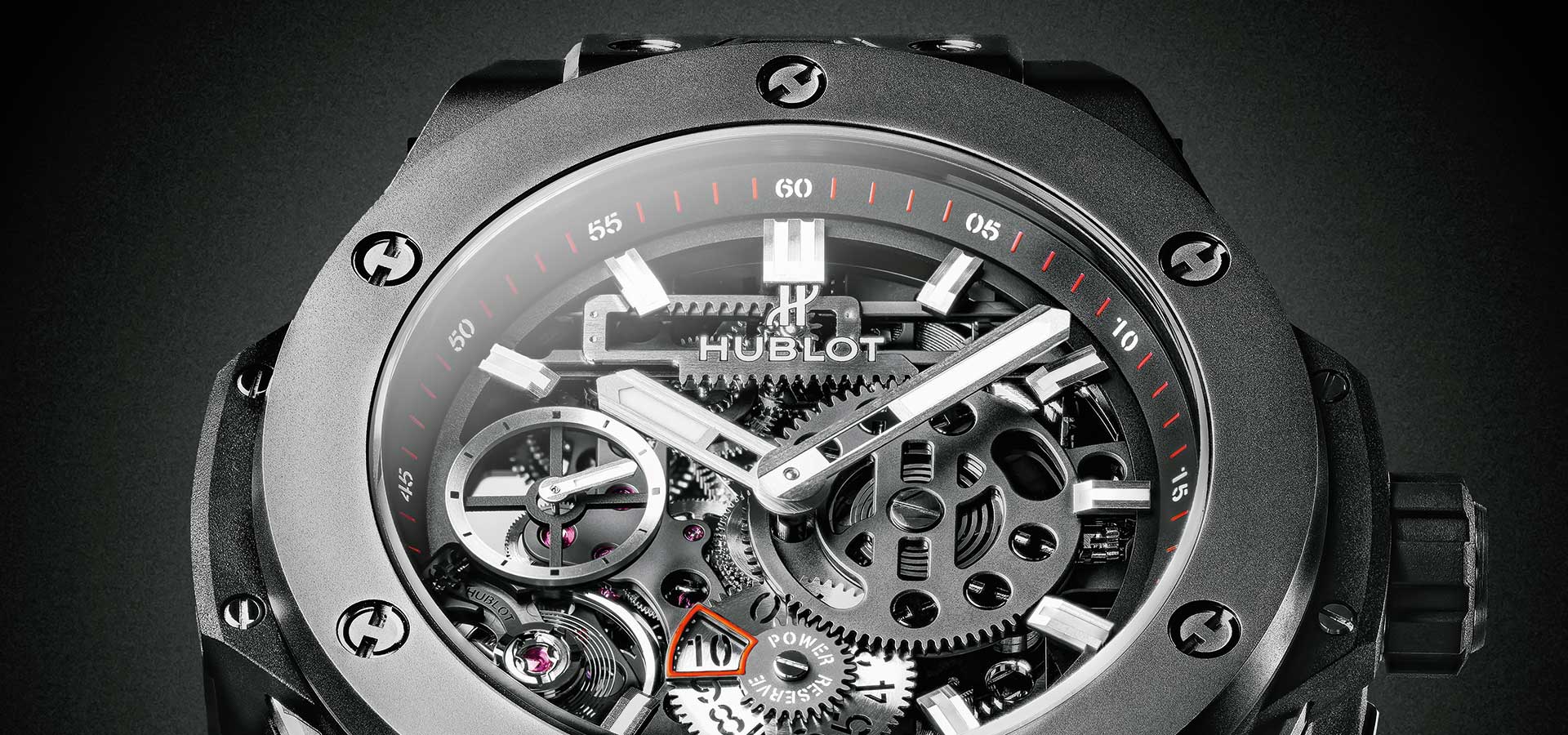 Despite his Spanish name, Guadalupe, is a thoroughbred Swiss watch guy. He was born and raised in Neuchâtel, the capital city of "Watch Valley" in the Jura mountains, and after a brief post-grad stint at UCLA, returned to Switzerland and took his first job with Bulgari, setting up their watchmaking factory in Geneva. But it was his second job, as sales and marketing director for Blancpain, that set him on his current course. The brand had just been sold to Swatch Group having been revived by one of the industry's most legendary characters, Jean-Claude Biver, and Biver's next project was a moribund Hublot – a rather anonymous brand known only for its vanilla-scented rubber straps. When Biver left Swatch in 2004 to take over Hublot, he knew exactly who he wanted as his right-hand man.
"With Jean-Claude, we work as a duo. We work hand in hand to keep Hublot's new incarnation on the same direction. We are both passionate, hard workers and trust each other."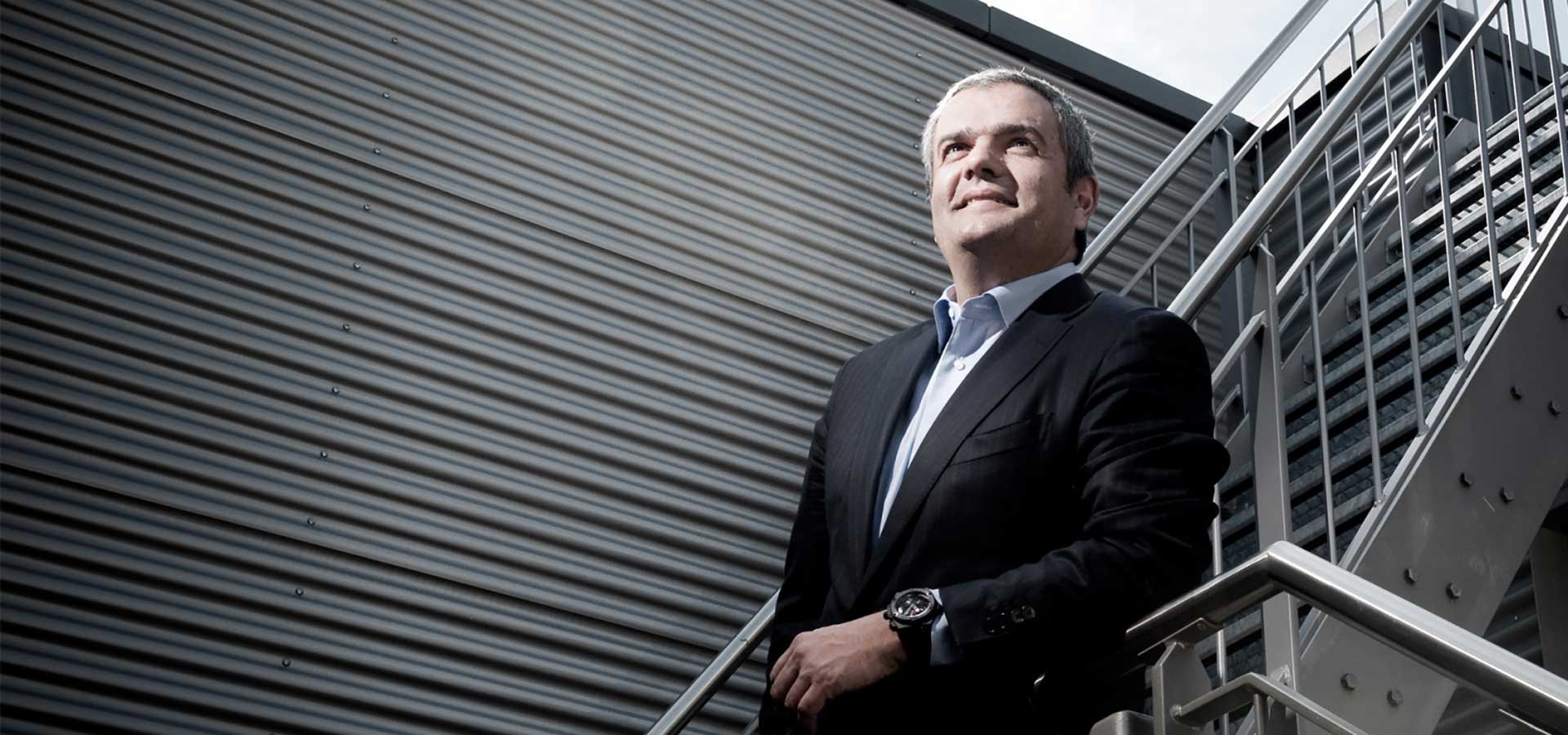 That vibrant working relationship is clear to see from the brand's rapid expansion over the past 12 years. Right from the outset, Biver and Guadalupe were hugely ambitious, setting themselves the task of switching from 90% quartz to producing 90% mechanical watches. Putting their best foot forward, within the very first year they had launched the Big Bang chronograph in steel and ceramic – still the brand's biggest seller, and a modern cult classic, seen on yachts and in corner offices worldwide.
Turnover increased in four years from 25 million to over 200 million Swiss francs in 2008, when the brand was sold to LVMH. There has been physical growth too, with the inauguration in November 2009 of a new high-tech manufacture on the banks of Lake Geneva in Nyon – 6,000 square metres dedicated to in-house mechanical movement production. Keeping Hublot's "fusion" truly cutting-edge and unique, the factory has even installed an experimental foundry to produce its scratchproof, 18-carat "Magic Gold". Simultaneously, Hublot bought the Swiss company Profusion, which manufactures carbon-fibre components.
"We never stop working on both new in-house movements and new materials," Guadalupe tells us. "Moreover, we always want to increase our verticalisation," he says, referring to the industry's 'Holy Grail' of bringing watchmaking's countless aspects of production, from component machining to dial making, beneath one roof.
"It will take us approximately 5 years, but by then we will be producing, internally, 70% of our own movements and 30% of our cases with high-tech materials."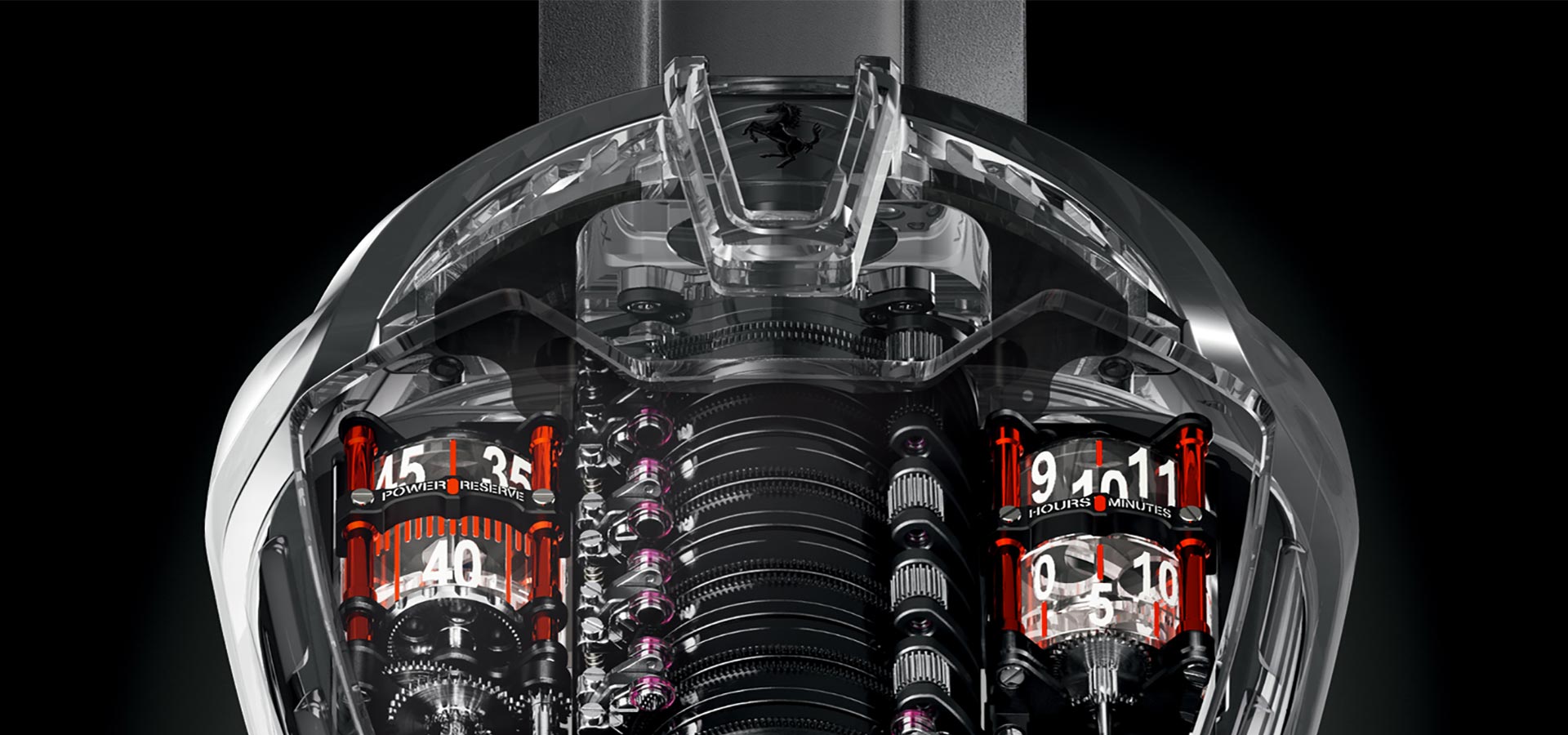 There are plenty of Swiss watch brands who have managed this in-house consolidation in recent years, but while it's always costly (upwards of £20 million is the basic budget required, most say) and difficult to hire the requisite talent, these brands are still making watches based on the same, timeworn principles of springs, cogs, levers. Just stop to consider Hublot's biggest launches of 2016, however – the Ferrari-engine-inspired MP07 and the openworked MECA-10, which – and why hasn't anyone done this before? – is inspired by the struts and wingnuts of Meccano. These couldn't be further from your typical mechanical timepiece, as Guadalupe explains with zeal.
"The shape of a watch inspired by an engine block came quite naturally to us. The mechanics have been positioned for ergonomic comfort on the wrist, where the "cylinders" provide highly legible information that resembles the mileage indicators of Classic Cars. Then we have the bracelet evoking the exhaust manifolds, six hole sections for reassembly, all emphasising the mechanical part of the DNA…"
It costs roughly the same as a Ferrari, but you're actually getting something infinitely more exclusive (not to mention cheaper to run). As Mr Guadalupe says, "The result is a very masculine and sporty aesthetic – strong and assertive."
Not a bad description of Hublot as a whole, we'd say.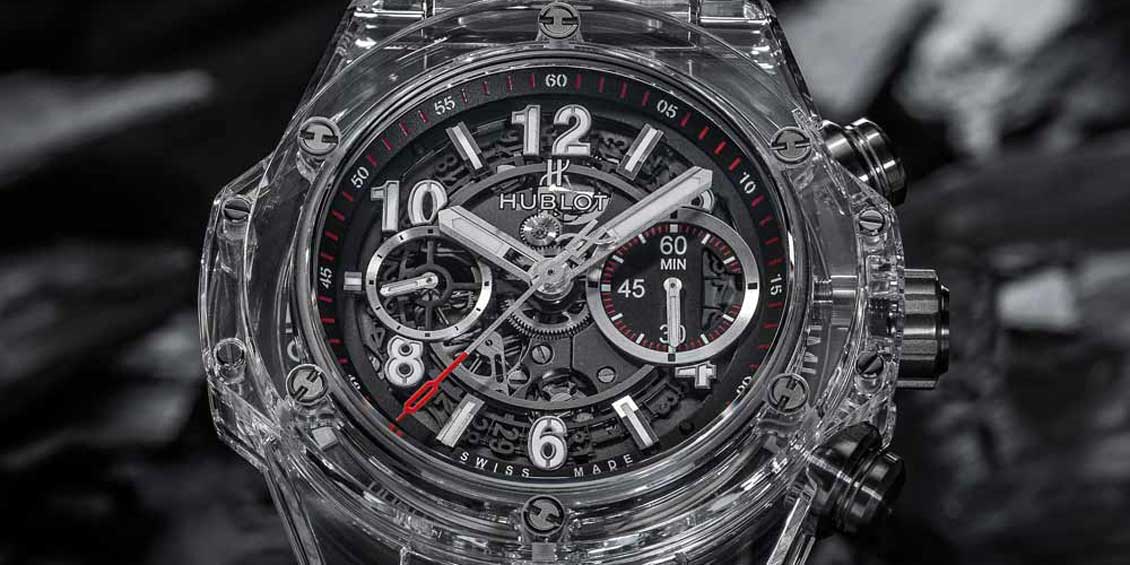 The hallowed, champagne-cream halls of Geneva's Salon de la Haute Horlogerie were once again host to the world's most revered watchmaking this January, and the most reverential of invite-only guests – ROX included. Here are our highlights…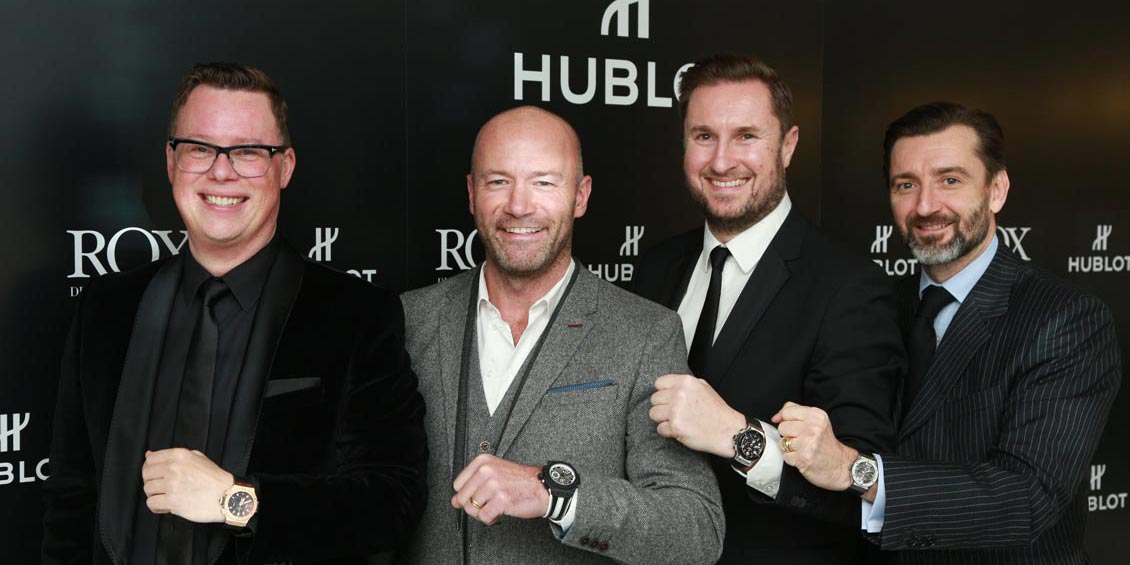 With Christmas around the corner, and festivity in the air, what better time to hold the event of the year – The Hublot All Black Party. To celebrate 10 years of the All Black concept, ROX and Hublot partnered up to throw the event, showcasing the brands best timepieces and inviting along a very special guest, football legend and friend of Hublot, Alan Shearer.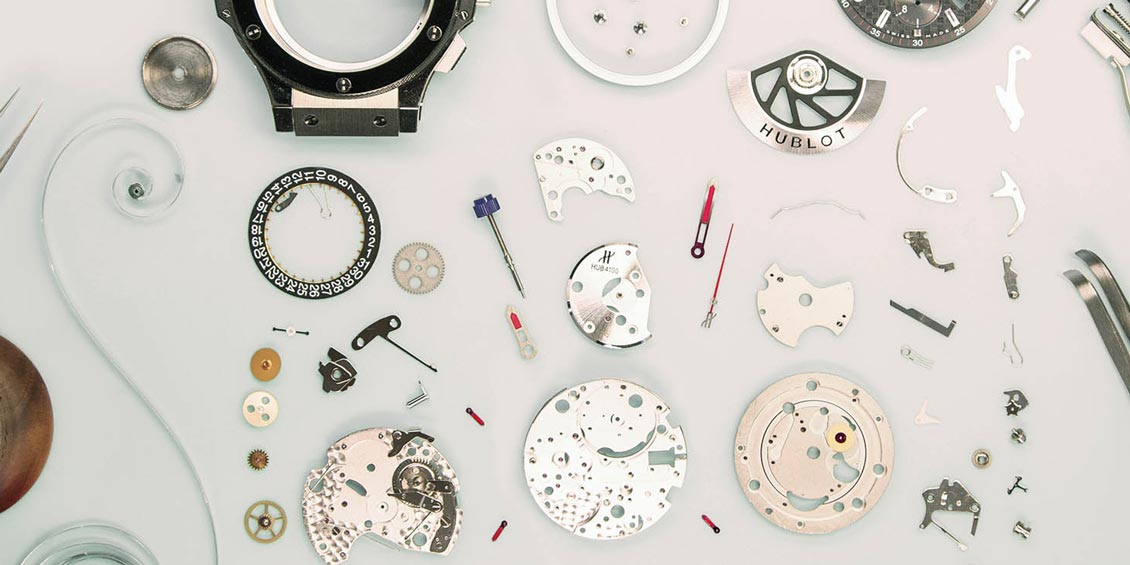 Hublot's iconic Big Bang focuses on the "Art of Fusion" by combining objects and materials that don't appear together under normal conditions. Browse our interactive guide to the Hublot Big Bang and explore the contrasting components that make up this striking natural masterpiece.