HUBLOT SPIRIT OF BIG BANG
FOR THE FREE SPIRITS
23rd June 2017
Hublot are widely regarded as the 'bad boys' of Swiss watchmaking, and if that is the case then the Spirit of Big Bang is central to this image. Through their far-reaching experimentation with new colour options, material choices, complications and case sizes Hublot have created some unbelievable timepieces.
Titanium is an ideal material for watchmaking as a result of it's remarkable strength to weight ratio – the owner gets a hard wearing watch that is much more comfortable and unobtrusive on the wrist. Hublot are committed to finding the best possible material for each and every timepiece they create, and therefore they find themselves one of only a few watchmakers who work with titanium regularly.
The finishing on the case of the Spirit is an immaculate blend of polished edges and satin finished surfaces, and this contrasts beautifully with the striking black ceramic bezel. Further enhancing the formal appearance of the luxury timepiece, the Spirit is supplied on a black alligator strap with a rubber inner to protect the leather from wear.
An interesting feature of the Spirit is that while its' case is a Tonneau (water barrel) shape Hublot have managed to craft it in a gorgeous curve, meaning it wraps comfortably around the wrist. This also means that the sapphire crystal found on both the front and rear of the watch is curved, giving a lovely elegant effect. The Spirit of Big Bang has previously been offered in a 45mm case width but the model featured here is a little smaller at 42mm, making it ideal for fans of smaller watches.
Powering the Spirit of Big Bang is a Swiss-made HUB4700 self-winding chronograph movement, offering 50 hours of power reserve. The decoration and level of detail visible on the movement is incredible, and can be seen perfectly through the sapphire case-back, and the skeletonised dial. The dial is cleanly and evenly proportioned with counters at 3, 6 and 9 o'clock and a date window at 4.30. In addition the entire date ring can be seen around the dial.
Available online now and in our ROX Argyll Arcade Boutique.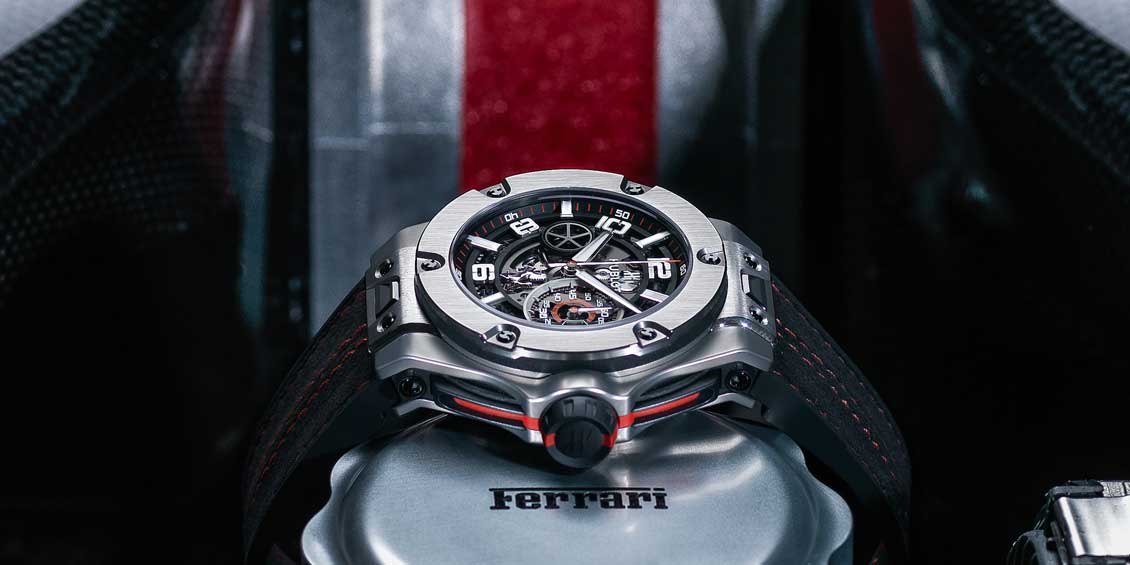 Interest Free Credit (0% typical APR) is a loan that can be applied to an item purchased in one of our boutiques or online. The loan is completely interest free and you pay-off the loan in affordable monthly instalments over an agreed period. Finance is subject to status, terms and conditions.
Hublot has never been a brand content with sticking with the status quo. Ambitious and forward thinking Hublot continually takes strides to push the boundaries whilst retaining the skill of traditional craftsmanship.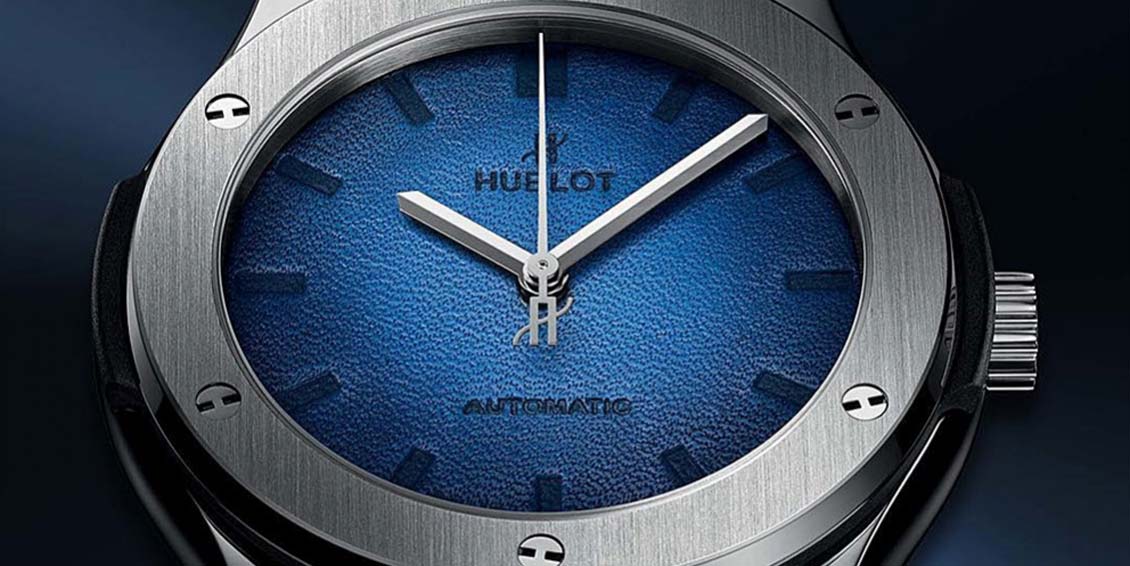 Partnerships and collaborations occur frequently in watchmaking, and it is easy to see why they are so useful. In a successful collaboration both entities are able to demonstrate their skill, their creativity and often the work of the other party becomes a vital source of inspiration.