HUBLOT CLASSIC FUSION
CLASSIC STYLE MADE SIMPLE
3rd October 2017
Time might wait for no man but style is eternal. Proud to stand out from the crowd, Hublot has long been a brand that has dared to be different. Continually pushing forward new and innovative ideas, it is a champion of the art of fusion creating luxury timepieces that are both charming and contemporary.
Bold and daring Hublot's designs are a celebration of evolution, with each timepiece exuding its very own distinct personality. However for those who like to wear their style on their sleeve the Hublot Classic Fusion is a natural choice.
The name says it all really. Unlike the Big Bang or the Spirit of Big Bang timepieces by the brand, the Classic Fusion timepiece is a little more discreet in its design. However, despite being simplistic in its style there is no escaping that the DNA of this model is pure Hublot. Its 45mm polished and satin finished ceramic case cuts a sporty figure on the wrist while the sunray satin finished dial and rubber alligator strap with black painted stainless steel deployment buckle complete the classic look.
The sapphire crystal face, complete with anti-reflective treatment, boasts satin finished rhodium plated appliques, polished rhodium plated hands and date at 6 o'clock. This model also features a polished ceramic crown and pushers with the brand's logo on the crown. Meanwhile,a look inside the timepiece unveils the HUB1143 selfwinding chronograph movement and a 42-hour power reserve.
Its slightly slimmer look and feel in comparison to other Hublot models make this timepiece the perfect all-rounder, it's easy to wear under a shirt to a big board meeting or indeed the perfect accessory for a night on the town. This blue model is a true investment in personal style, with the sophisticated hue only adding to the classic charm of the timepiece.
A shining example of the art of fusion, this is a timepiece sure to make the perfect addition to any watch collection. For more visit our website or arrange to view this timepiece in one of our boutiques.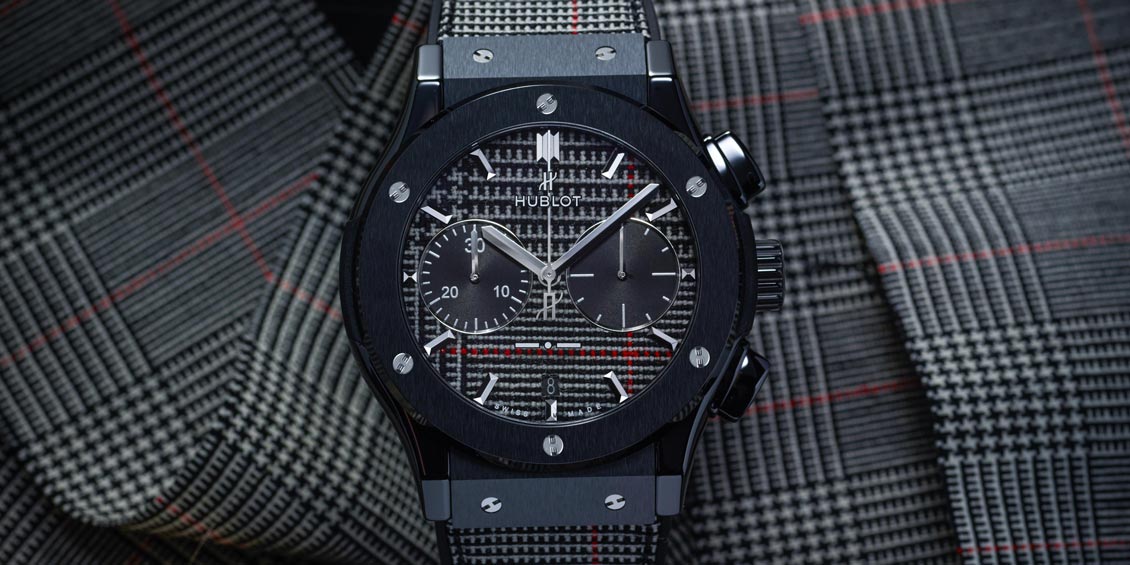 Dynamic and forward thinking Hublot is a champion of the art of fusion. Not content with sticking with the status quo it is a brand that hasn't shied away from change, instead choosing to embrace the evolution of watch design. Innovation is at the heart of Hublot's core values and its pioneering approach to master craftsmanship has secured its reputation as a creative force.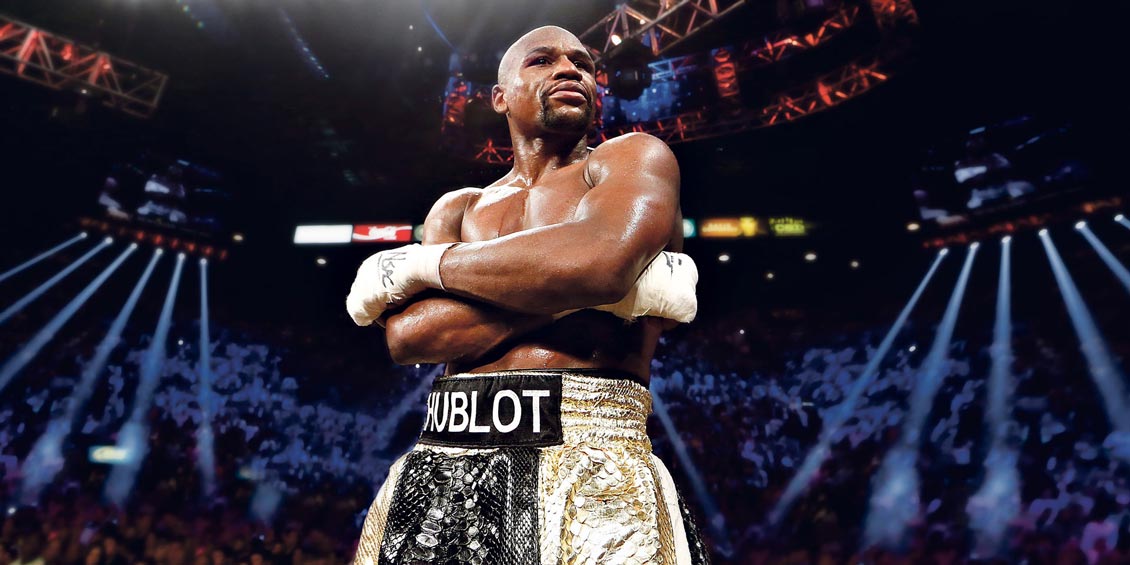 Hublot has proudly announced its second partnership with boxing great Floyd 'Money' Mayweather, the undefeated, 12-time world champion, ahead of his fight against UFC mega-star Conor McGregor this weekend.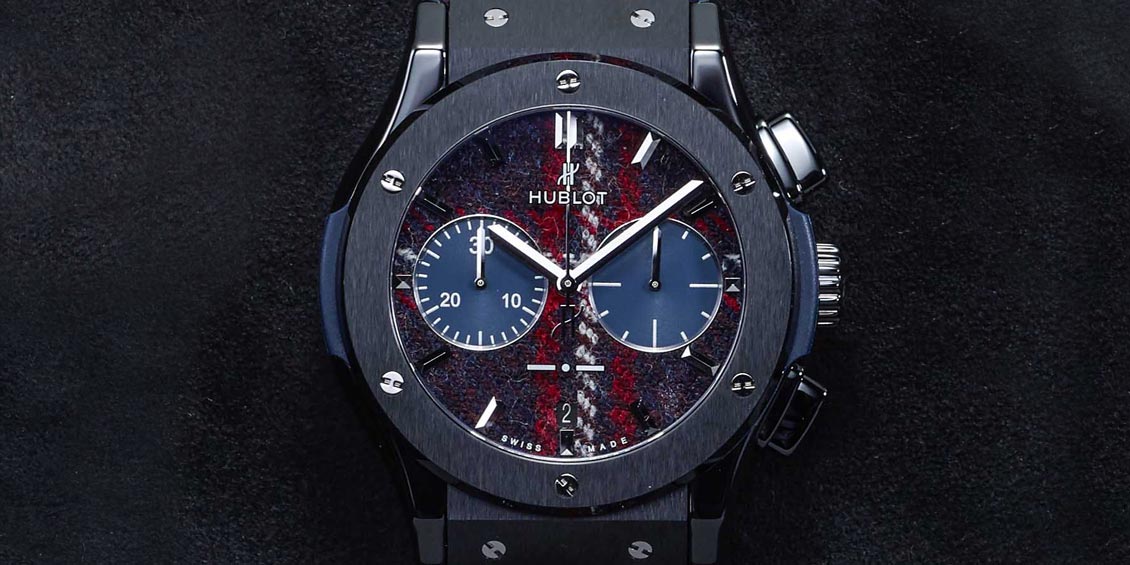 Hublot has always been a brand proud to stand out against the crowd. It has boldly defied convention and pushed boundaries all in the name of innovation. It is this pioneering determination that has earned Hublot a reputation for its forward thinking approach to horology whilst remaining true to master craftsmanship of watch design.