HUBLOT CLASSIC FUSION
TITANIUM SKELETON WATCH 45MM
7th March 2017
The Ultra-thin is a relatively new line of watches. It's a little bit thinner than the Classic Fusion, more dressy, fits under shirt and cuff a little bit more easily as well. The interesting thing about this one, aside from just how thin it is, is the skeleton face there. There's a lot of detail going on – you can see a lot of the internal bits, you can even see the balance wheel ticking backwards and forwards, which is quite a nice touch.
In order to keep the profile quite so thin, they've used a manual winding movement so it doesn't have the counterweight to wind on your wrist. You wind it yourself, and it's got a power reserve of 90 hours, so it lasts for quite a long time.
The hands and the appliques around the sides are all radium-plated, so they look nice and shiny, nice and sophisticated, and they work beautifully with the titanium case as well which is polished and then brushed down the middle. The strap is an alligator leather with rubber around the inside so again that looks nice and sophisticated, and the rubber keeps it looking nicer for longer.
So with this line of watches Hublot are really aiming to take the dress watch market by storm. It's a little bit more dressy than the Classic Fusion, so maybe you've got a Big Bang, you've got a Classic Fusion, you want something that you can wear with a suit for nice parties, nice dinners – this really is the watch for you.
Take a closer look at the Hublot Classic Fusion Titanium Skeleton Watch 45mm in the video below.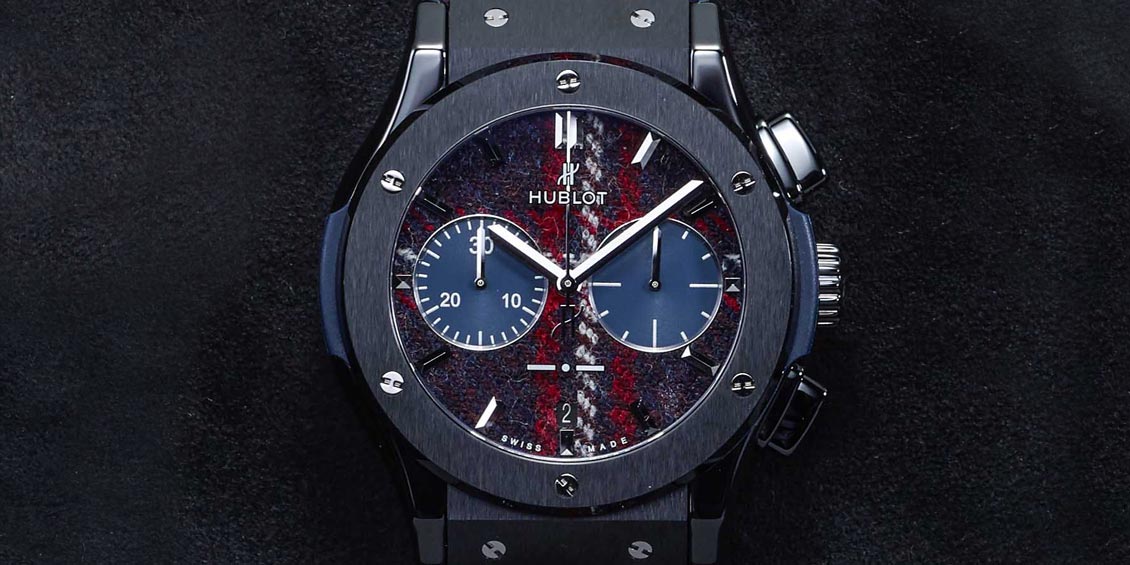 Hublot has always been a brand proud to stand out against the crowd. It has boldly defied convention and pushed boundaries all in the name of innovation. It is this pioneering determination that has earned Hublot a reputation for its forward thinking approach to horology whilst remaining true to master craftsmanship of watch design.
Hublot has never been a brand content with sticking with the status quo. Ambitious and forward thinking Hublot continually takes strides to push the boundaries whilst retaining the skill of traditional craftsmanship.
In 1976 HRH The Prince of Wales had the idea to create a charity aimed at providing disadvantaged young people with access to jobs and education. When he left the Royal Navy that same year he used his severance pay to create the Prince's trust, and 40 years on it has helped over 825,000 young people. Hublot have recognised the important work being carried out, and have identified the need to invest in future generations.