BASELWORLD IN BRIEF
HUBLOT NEW RELEASES
31st March 2017
With a history dating back 100 years and many of the world's finest watch and jewellery brands exhibiting their collections year after year, Baselworld is the most important show of its type in the world. This years show saw 300 watch brands unveiling new pieces, and last years event attracted 145,000 visitors from 100 different countries! It's fair to say then, that for watch lovers like us Baselworld is rather a big deal.
HUBLOT
Classic Fusion Berluti Scritto Gold Watch
Hublot have once again teamed up with Berluti – Parisian master shoemakers since 1895 – to create new version of their Classic Fusion Scritto timepiece. This timepiece features a stunning Berluti leather strap with Scritto décor, and is paired with a 45mm polished and satin-finished 18K King Gold case. The chief distinguishing feature of this new timepiece is the chronograph function it now offers. There are now two sub-dials, one at 3 o'clock (a running seconds counter), and one at 9 o'clock (a 30 minute counter). This timepiece is limited to 250 pieces worldwide
HUBLOT
Spirit of Big Bang All Black Watch 42mm
The Spirit of Big Bang has gradually asserted itself as one of Hublots most iconic timepieces, and this new All Black version will certainly make an impact! The heart of this timepiece is the HUB4700 self-winding chronograph movement, which is visible through beautifully curved sapphire crystal both front and back. The dial has been painstakingly designed to give a real sense of depth, and to reveal as much detail as possible to the wearer. In-keeping with the All Black theme, the case is crafted from microblasted black ceramic and measures 42mm, while the curved shape of the watch ensures that it fits comfortably against the wearers wrist. This timepiece is limited to 500 pieces worldwide.
HUBLOT
Techframe Ferrari Tourbillon Carbon Watch
After several years of very successful and productive collaboration with, both Hublot and Ferrari knew they had to do something special to celebrate Ferarri's 70th anniversary. The result is a brand new collection of watches – the Techframe Ferarri 70 years Tourbillon Chronograph. Designed using the same approach Ferarri use to develop new cars, and making the most of the watch making expertise on tap at Hublot, these new pieces are truly incredible. The new manual winding tourbillon chronograph movement is made up of 253 components, uses 27 jewels and offers 115 hours of power reserve. This timepiece features a case made from "PEEK" Carbon and is limited to 70 pieces worldwide. It is also available in 18K King Gold or titanium – both also limited to 70 pieces.
HUBLOT
Big Bang Unico Depeche Mode Watch
Since 2006 Charity: Water have been carry out exceptional work bringing clean water to the millions of people around the world who lack access. Hublot and Depeche Mode have shown their desire to contribute to this goal by creating a new limited edition timepiece which will raise funds for charity: water's projects around the world – as well as celebrating the upcoming 'Spirit' tour. The timepiece features a 45mm ceramic case embellished with thousands of pyramids, is supplied on a leather strap with detachable studded cuff and displays the Depeche Mode logo on its dial. This timepiece is limited to 250 pieces worldwide.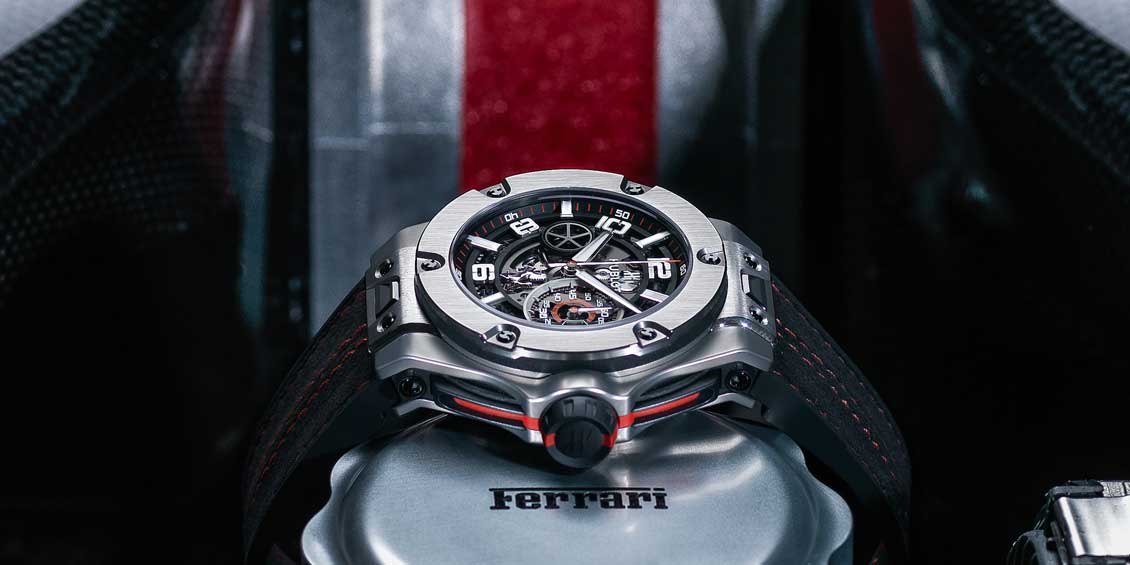 Interest Free Credit (0% typical APR) is a loan that can be applied to an item purchased in one of our boutiques or online. The loan is completely interest free and you pay-off the loan in affordable monthly instalments over an agreed period. Finance is subject to status, terms and conditions.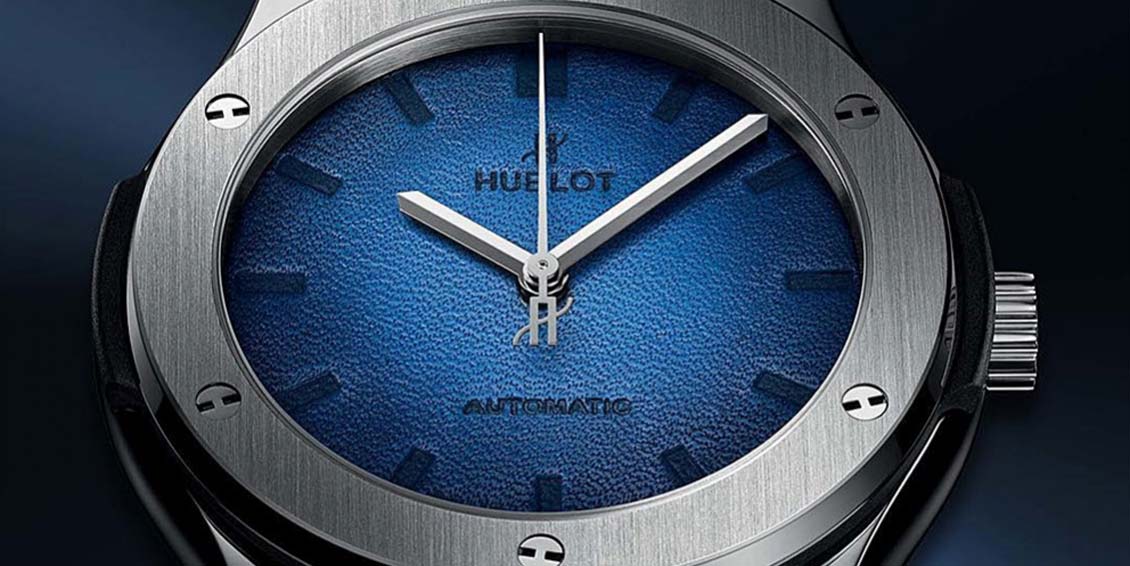 Partnerships and collaborations occur frequently in watchmaking, and it is easy to see why they are so useful. In a successful collaboration both entities are able to demonstrate their skill, their creativity and often the work of the other party becomes a vital source of inspiration.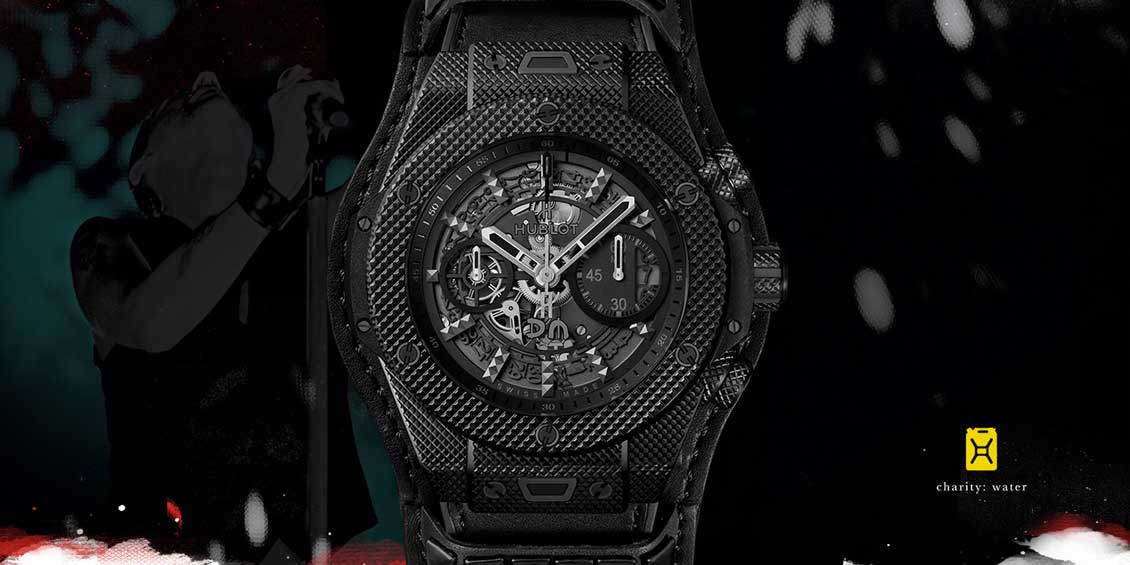 Art and music have always been intrinsically linked. Hand in hand together they have shaped and indeed divided opinion whilst continually taking strides to champion forward thinking ideas. So it is only natural that Hublot has joined forces once again with Depeche Mode to create a limited edition timepiece that is a master of both style and substance.