OH MY GUCCI!
WALK ON THE WILD SIDE...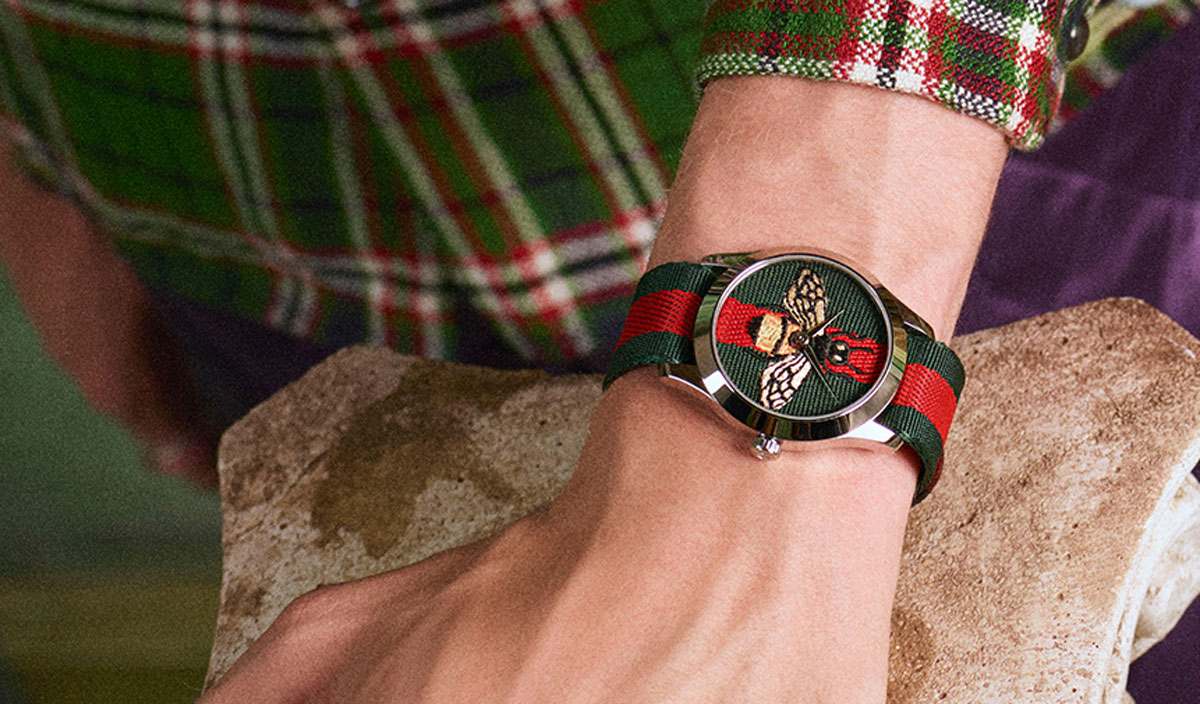 There's no escaping Gucci's charm.
Exuding effortless style a Gucci watch as long been a staple of any watch collection. Renowned for creating timepieces that boast impeccable design and precision Gucci watches bring a touch of high fashion to the world of horology.
Never a brand to shy away from forward thinking ideas, the fashion house is as daring with its timepieces as it is with its runway creations. Time waits for no man, something the brand understands and so it champions being bold, brave and ultimately fearless in style. This season creative director Alessandro Michele is encouraging fans to take a walk on the wild side, showing off the brands natural flair for fashion inspired watches. For those not a fan of donning the iconic Gucci G motif, the latest arrivals from the brand offer a chance to buzz about luxe style without stating the obvious.
Here we shine a spotlight on a selection of natural beauties offering the perfect chance to wear your style on your sleeve.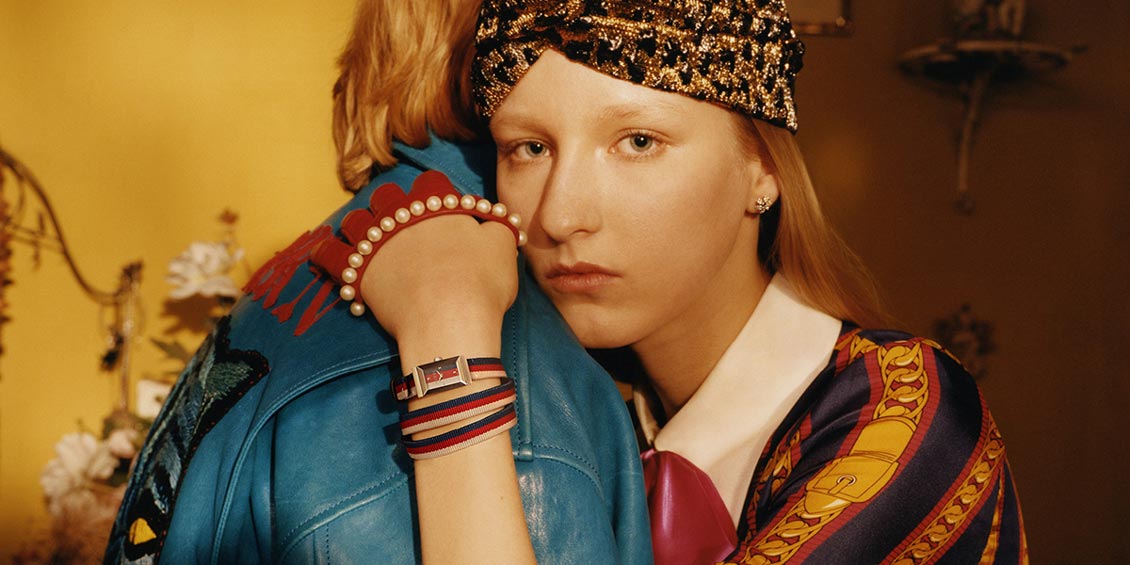 Gucci watches are renowned for their superior quality and unique relationship between Italian style and Swiss watchmaking. Their 'Made in Italy' style has become tantamount to their passion in creating elegant, sophisticated and superior quality watches showcasing the flawless Italian artistry displayed in creating a Gucci timepiece.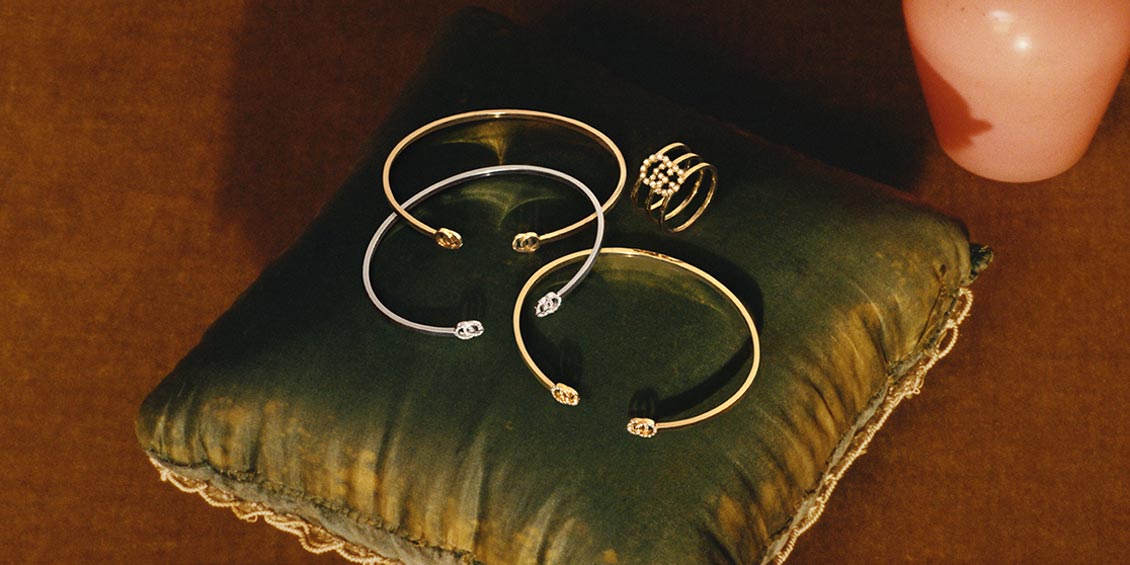 Founded in Italy in 1921 by Guccio Gucci, this sophisticated and timeless brand boasts unique fashion heritage with massive global appeal. At ROX you'll not only discover Gucci bracelets you'll love, you'll also uncover a world of earrings, necklaces and rings from Gucci's stylish ranges.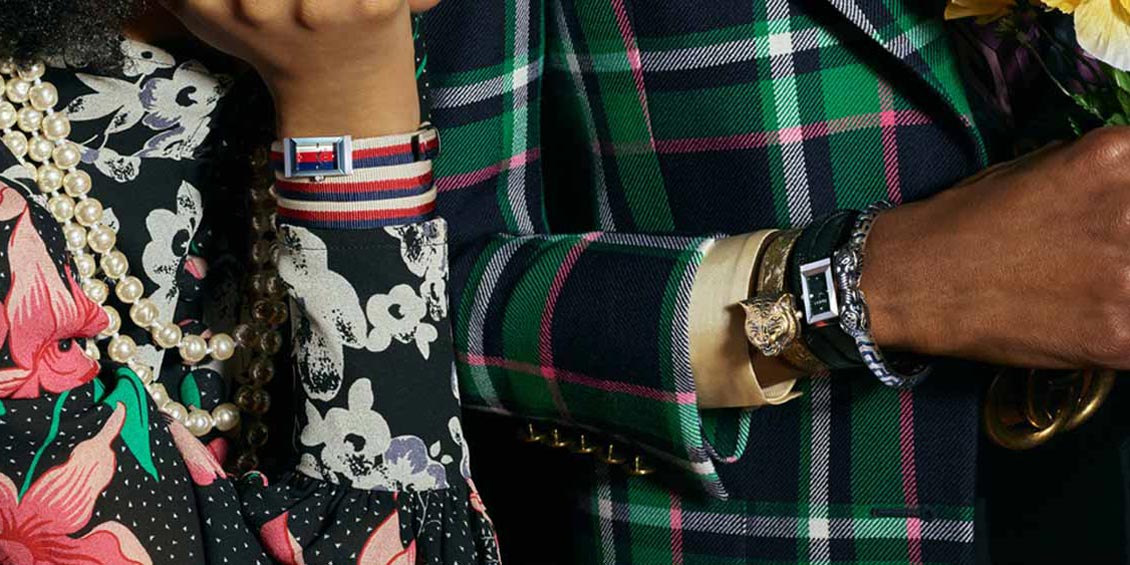 Creative opulence was a key focus of Gucci's Fashion Week offerings, with creative director Alessandro Michele showing off the boldness of the brand in all of its glory. Never a fashion house to shy away from standing out from the crowd, the recent SS18 showcase in Milan didn't disappoint. Kooky desirables such as sparkling capes met chic coats and berets in a 80s and glam rock inspired show.